A guide to cool fall getaways in Wisconsin and other fun things to do in Wisconsin in fall
Although the weather may be getting colder and the days shorter, the arrival of fall is no reason to give up on traveling.
Especially when Wisconsin has so much to offer all year-round – and Wisconsin fall getaways are truly something special.
While winters in this USA state are severely cold, fall still offers pleasant conditions for taking advantage of all the events and attractions the state provides.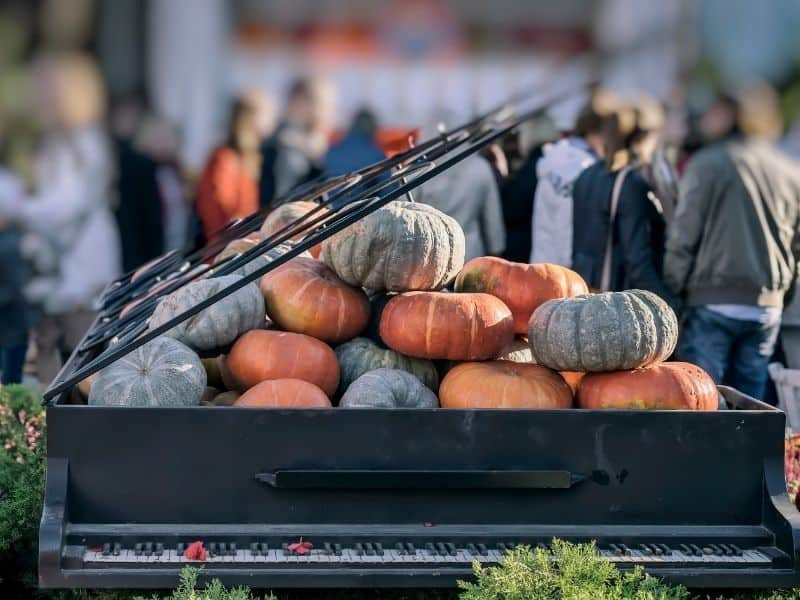 With only about a week of rain per month and comfortable temperatures during the day, Wisconsin fall weather won't stop you from having a great time.
Without further ado, let's look at some of the best fall getaways in Wisconsin to suit the needs of every traveler.
Thanks to affiliate links, I pay my bills. If you make a purchase through them, I may receive a small commission at no cost to you. As an Amazon Associate I earn from qualifying purchases. All opinions are always mine. Merci!
Useful Travel Information for Wisconsin
✎ Plan the ultimate Wisconsin road trip (no backtracking!) with the Perfect Wisconsin Road Trip itinerary – Buy now for less than 12$

✈ Find the best hotel deals in Wisconsin with Trivago

➳ Book vacation rentals in Wisconsin with VRBO

✔ Book tours in Wisconsin with Viator

☘ Get the best discounted outdoor gear (outlet) at REI.com

$ Get Wisconsin hiking guides and maps at REI.com

✎ Never leave without travel insurance. I get mine at SafetyWing. It is easy to set up, cheap, and reliable.
1. Do a Wisconsin Fall Color Road trip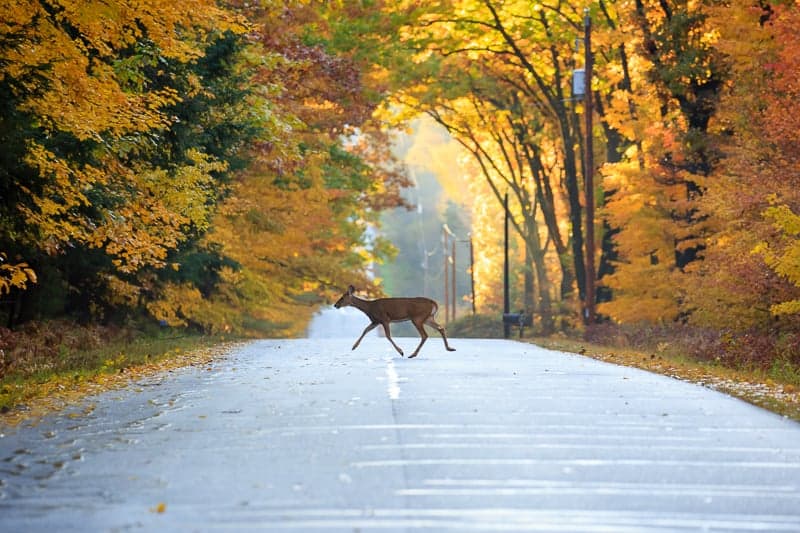 As a state rich in varied glacial topography, woodland, and state parks, Wisconsin is the perfect place to enjoy the arrival of fall.
And luckily there are a lot of amazing places to see the fall colors in Wisconsin!
Leaves typically begin to change color in Wisconsin in mid-September and continue to burn red, orange, and yellow until mid-October.
To make absolutely sure you visit at the right time, check out the Wisconsin fall color report.
Take the 70-mile Hilltop Color Tour from Wausau to Neillsville in central Wisconsin to witness the colorful spectacle from the comfort of your car.
Interestingly, this route will take you to three of the state's highest mountains.
Two of these feature 60-foot observation towers, so you'll be able to get a breathtaking view of the forest from above.
Another great location is The Hayward Lakes Area in the north of the state.
The region is home to some of the best lakes in Wisconsin, and it features six routes designed specifically for viewing Wisconsin fall colors while driving.
Conveniently, the routes, ranging from around 45 to 70 miles in length, are marked with leaf-symbol road signs, so there's no danger of getting lost!
2. Stay in a Romantic Cabin
Fall is the perfect time for a quiet getaway for just the two of you, and there are many Wisconsin weekend getaways for couples.
So, take a break from your daily routine and head to Wisconsin for a romantic cabin stay!
There are plenty of romantic cabins in Wisconsin to choose from in case you're planning a couples getaway in Wisconsin.
Here is a list of some of the most romantic cabins in Wisconsin in fall:
The Cozy Ferryville Cabin w/ Front Porch Near Fishing in southwestern Wisconsin has a wonderfully rustic feel and will make for a cozy location for romantic fall getaways in Wisconsin. – Check rates here
The Musky Lodge in Eagle River, meanwhile, offers an upscale experience with lake views and a large patio. – Check rates here
For a truly special time together, consider renting the Seth Peterson Cottage in southern Wisconsin, 120 miles west from Milwaukee.
Located in the Mirror Lake State Park, the cottage is famous for being the final Wisconsin project of the world-renowned architect Frank Lloyd Wright.
No wonder that this State Park is often considered as one of the best state parks in Wisconsin.
Check romantic cabins in WI here
3. Visit Lake Geneva in Fall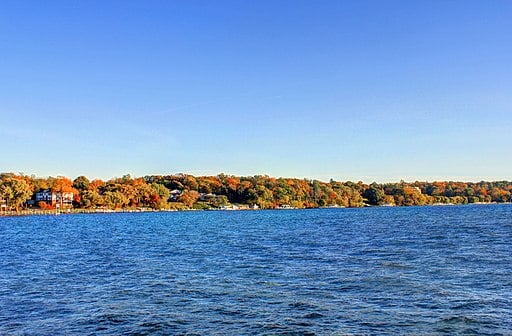 One of the most popular Wisconsin fall getaways is Lake Geneva – and for good reason!
Lake Geneva is southeastern Wisconsin's most popular resort town for a series of very good reasons: beautiful lakeside views, luxurious spas, gorgeous architecture, and plenty of activities for visitors of all ages.
Coming to Lake Geneva in the fall, you can enjoy the town at its best, surrounded by fall colors and without the typical summer crowds.
The best things to do in Lake Geneva include enjoying fine dining at local restaurants, exploring the shops and museums, taking a scooter or a boat tour, or simply relaxing and taking in the atmosphere in some of the best spas and resorts in Wisconsin.
Families will enjoy the Tristan Crist Magic Theatre, the Lake Geneva Ziplines and Adventures park, and the safari featuring animals from around the world.
As for where to stay in Lake Geneva, consider the Mill Creek Hotel, The Geneva Inn, or The Bay House holiday home for a "home away from home" feel.
Alternatively, stay in nearby Fontana at the Abbey Resort, one of the best spa resorts in Wisconsin.
If you are based in Milwaukee, Lake Geneva is one of the best fall day trips in Wisconsin too!
The city is also one of the best weekend getaways in Wisconsin for couples and there are some great romantic getaways in Lake Geneva.
Check lake cabins in Lake Geneva here
4. Stay in a Sumptuous, Luxury Cabin in Wisconsin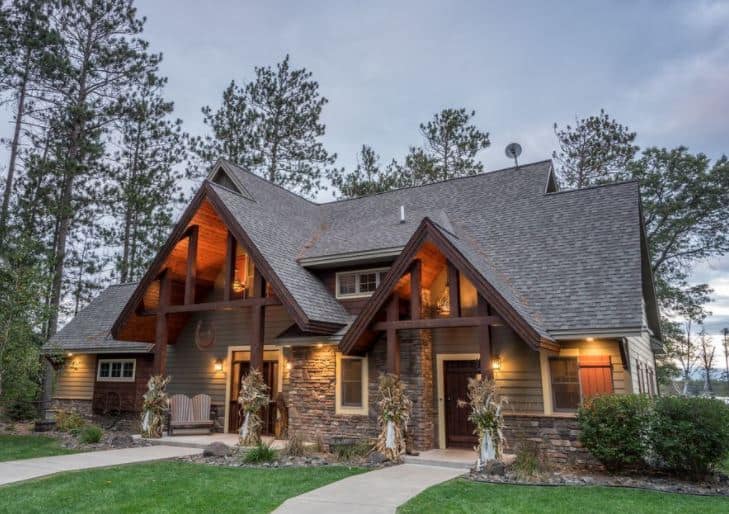 If busy resorts are not your thing, or you're looking to go on a short getaway with a large group of friends, consider renting one of the many luxurious cabins in Wisconsin.
You can enjoy hiking, fishing, or simply spending time together during the day and gather around a crackling fire in the evening, all while surrounded by beautiful autumn colors.
The Lakefront Hayward Home with Fire Pit by Ski Trails is a great recommendation, located in the middle of a large system of lakes in northwestern Wisconsin. – Check rates here
The large, luxurious cabin comes with a fire pit, a dock, and a game room to ensure there's always plenty to do together.
It's one of the best luxury cabins in Wisconsin and perfect for Wisconsin fall getaways for couples.
The beautiful Waterfront Eagle River Lake Home with Boat Dock is equally worth considering, featuring a large patio. – Check rates here
Check top log cabins in Wisconsin here
5. Go Kayaking in Apostle Islands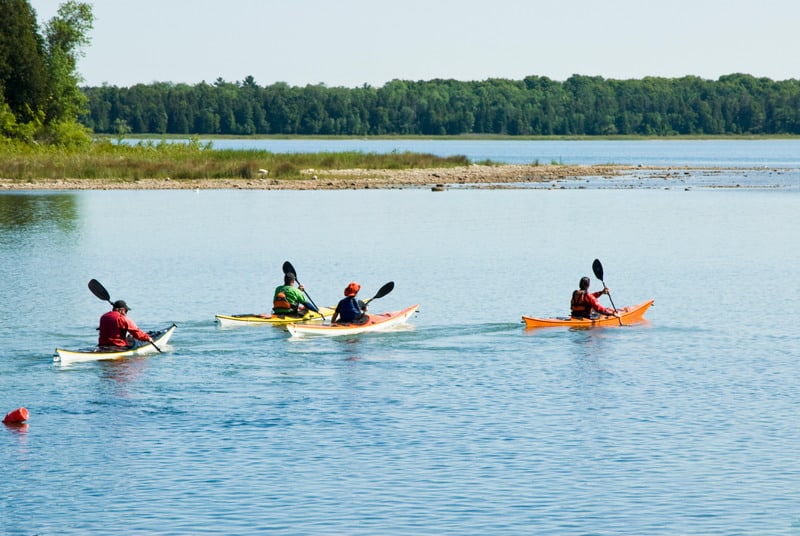 Famous for their unique red sandstone cliffs and sea caves, the Apostle Islands are located in northwestern Wisconsin, on Lake Superior.
Although this area is especially popular in the summer and during the winter months, when the lake freezes and visitors can explore the ice caves, it's just as beautiful in the fall.
You'll find some of the best outdoor activities in Wisconsin here – including kayaking!
Kayaking is one of the Apostle Islands' most popular activities, given that it's the perfect way to view the cliffs and explore the islands and sea caves.
The town of Bayfield is the main access point for the islands, where you can rent kayaks or join a kayaking tour of the area.
If you're looking for other things to do in Apostle Islands, consider hiking, camping on one of the remote islands, taking a cruise tour, or visiting the city of La Pointe on Madeline Island.
No wonder that the Apostle Islands are often considered as one of the best places to visit in Wisconsin in the fall.
Check cabins near Apostle Islands here
6. Go Hiking in Door County
Thanks to the broad choice of trails and gorgeous views, hiking is one of the best things to do in Door County.
In fall, there is much less traffic on the hikes in Door County in fall, and the fall colors make the trip all the more memorable.
More demanding, expert hikers should head for the Door Bluff Headlands County Park.
The Newport State Park, meanwhile, offers easier trails, characterized by being long but fairly flat.
Nature-lovers should head to The Ridges Sanctuary, to take part in a guided tour focusing on the diverse fauna and flora observable from the trails.
Door County is also known for having some of the best fall colors in Wisconsin! This is why hiking is one of the best things to do in Door County in October.
Door County, Wisconsin looks spectacular during these months of fall foliage and provides many fall activities in Wisconsin for you to enjoy during your stay.
No wonder many consider it to be one of the most popular weekend trips in Wisconsin.
Check log cabins in Door County here
7. Do a city trip to Milwaukee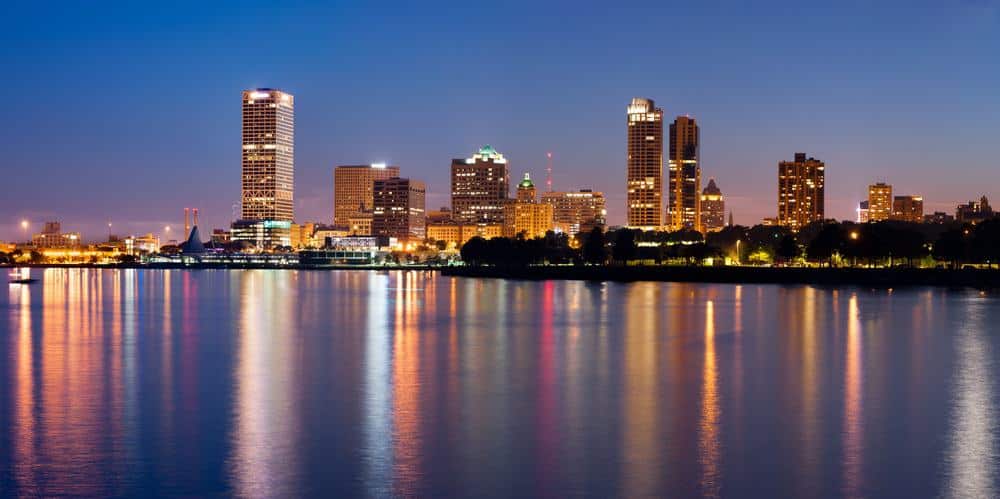 Though Milwaukee is famous for its beer and cheese production, it has a lot more to offer!
In fact, it's the perfect city for short Wisconsin fall getaways as a couple, a family, or a group.
There is a series of museums in the city to explore during colder fall weather, including the Harley-Davidson Museum and the iconic Milwaukee Art Museum.
You can also take part in a food tour to taste authentic local delicacies, visit one of the many breweries and learn about Milwaukee's rich beer history, or enjoy a day out at the zoo. – Check food tours here
As Kenosha is also only 45 min drive from Milwaukee, it might be a great idea when looking for day trips from Milwaukee.
There are several best things to do in Kenosha like visiting the Dinosaur Discovery Museum and the Civil War Museum.
Where to stay
If you are looking still for where to stay in Milwaukee, I recommend having a look at The Pfister Hotel, one of the top addresses in town. – Check rates here
The city is an ideal city for a romantic getaway, and there are also many great romantic hotels in Milwaukee to make your stay extra special.
Milwaukee is also home to two of the most haunted hotels in Wisconsin, which are the perfect place to stay during a fall getaway.
If you are more of an Airbnb fan, have a look at my curated list of the best Airbnbs in Milwaukee.
8. Do a weekend getaway in a Luxury Resort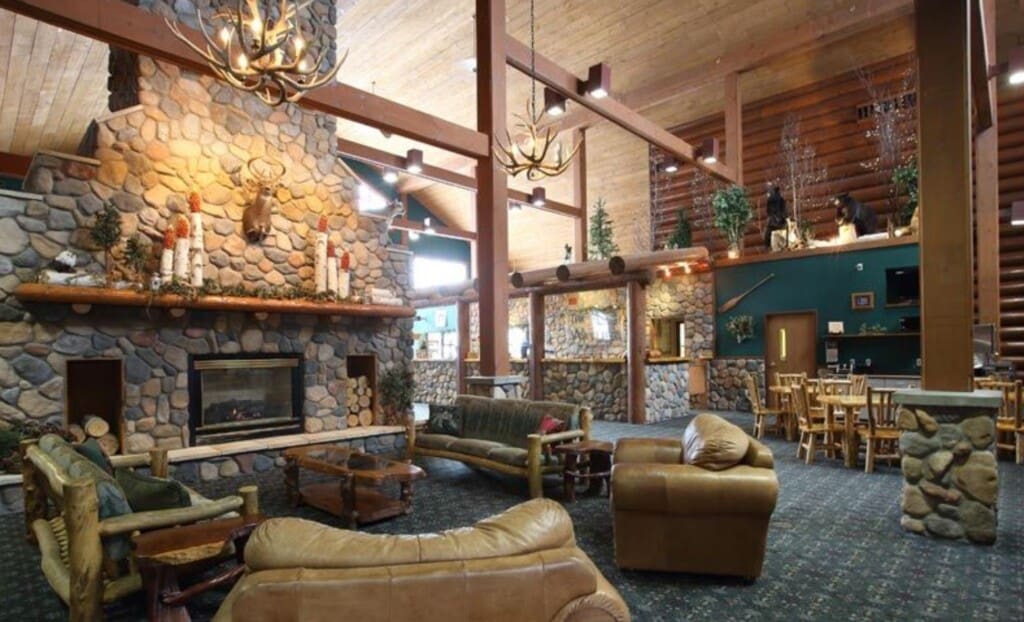 Fall is the perfect time to take a little time for yourself and spend a relaxing weekend in a luxury resort.
As it happens, there are plenty of great accommodation options in Wisconsin.
Take advantage of the indoor pool and hot tub at the AppleCreek Resort-Hotel & Suites in Fish Creek, Door County.
If you do stay in Fish Creek, but sure to check out the Alexander Noble House, one of the most haunted places in Wisconsin.
Alternatively, go for the full celebrity treatment at the Lake Lawn Resort in Delavan, offering a private beach and on-site spa.
For a fun and luxurious take on fall weekend getaways in Wisconsin, consider The Ingleside Hotel in Waukesha, just west of Milwaukee. – Check rates here
This resort features an indoor waterpark free for guests of the hotel, as well as great dining options, including local Wisconsin specialties, such as Friday fish fry.
All these facilities make this resort one of the best luxury resorts in Wisconsin.
9. Do the Marinette County's Waterfall Tour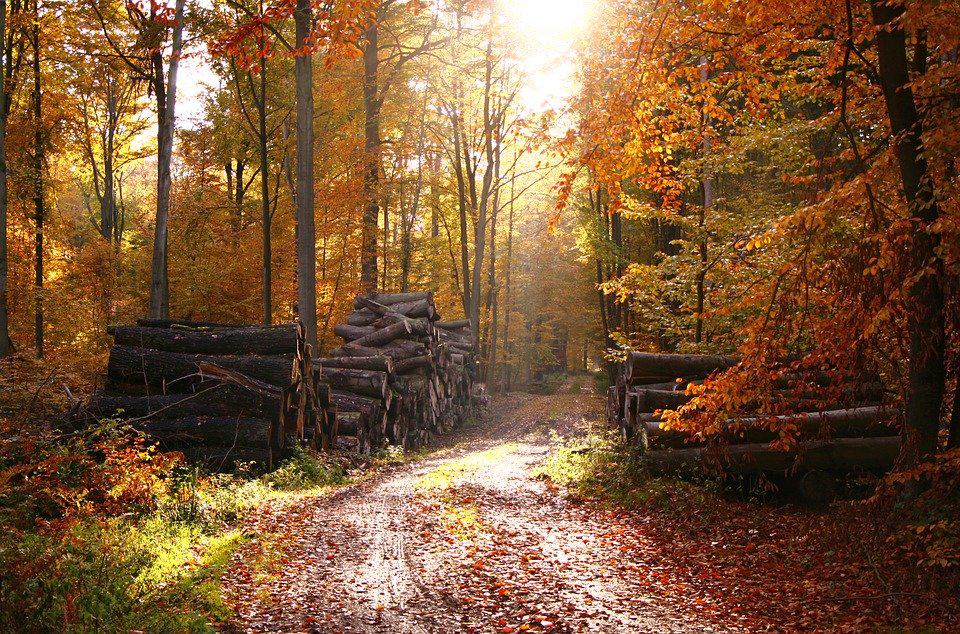 Why not combine admiring the state's fall colors with visiting some of the spectacular waterfalls the state has to offer?
The Marinette County Waterfall Tour is the answer to this question, forming a 125-mile loop that offers marvelous views of 14 waterfalls.
This place is home to some of the best waterfalls in Northern Wisconsin and is one of the best places to visit in the fall in the whole state!
The tour starts at Menominee River near Niagara and winds its way to the village of Crivitz, stopping at observation points for the waterfalls.
You can complete the whole tour in one day, or take it slow and stop along the way for camping, a spot of hiking, or simply to relax and take in the views and atmosphere.
It's also the perfect occasion to bring your vegan hiking boots or backpacks made from recycled material.
10. Explore the Upper Mississippi River Valley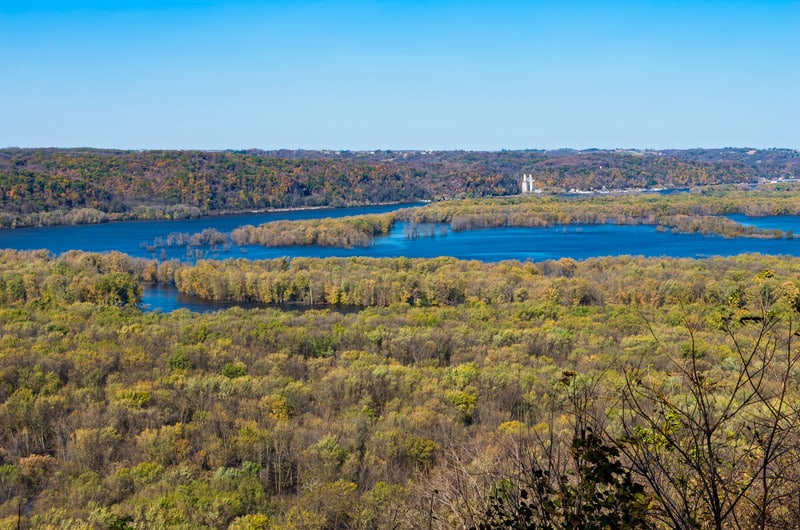 For more opportunities to enjoy Wisconsin's fall colors, as well as many other attractions, consider exploring the Upper Mississippi River Valley by driving the so-called Great River Road.
The route takes its name from the fact that the river is very wide here, with sandstone bluffs on either side.
The 250-mile trip will include much more than stunning views of the river and the surrounding woodland, though.
There are plenty of villages along the way, with attractions well worth a visit.
For instance, the Potosi Brewing Company Museum is a popular stop, as are the historic towns of Genoa and La Crosse.
There are five wine tasting venues to visit, too, including free samples of locally produced wine at the Seven Hawks Vineyards.
11. Cycle one of Wisconsin's "Rails to Trails" routes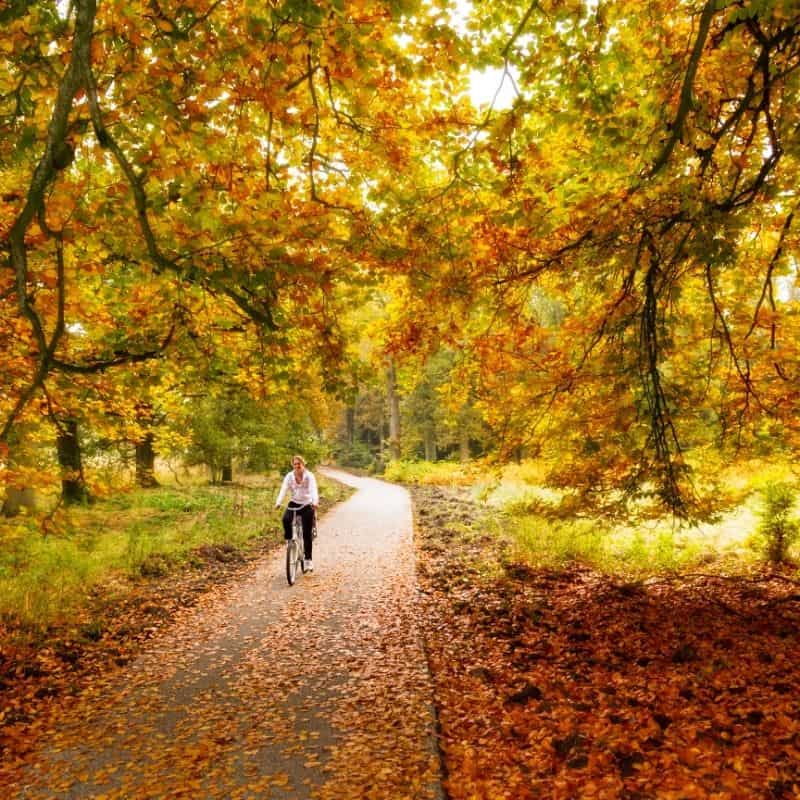 Another great way to enjoy the last of the good weather and admire Wisconsin's fall colors is cycling one of the many rails to trails routes in the state.
Because the trails are in fact converted rail corridors, they're wide and mostly flat.
Bikers of all ages and experience levels can easily manage the trip.
The 41-mile Badger State Trail, for instance, connects Madison to the border with Illinois and runs mostly through farmland and forests.
With several small communities along the way, there are plenty of places to stop for food and rest along the way.
The trail also features a 1,200 ft (365 m) tunnel and several bridges to cross.
The Ahnapee State Park Trail is another great recommendation, located in the famously scenic Door County.
Stretching for almost 40 miles between Sturgeon Bay and Casco, the trail offers cafes, vineyards, and rest stops, as well as truly spectacular views, of course!
When in the area, don't forget to taste the legendary Wisconsin beer cheese soup in any of the restaurants closeby.
Get Wisconsin biking guides here
12. Do the Kettle Moraine Scenic Drive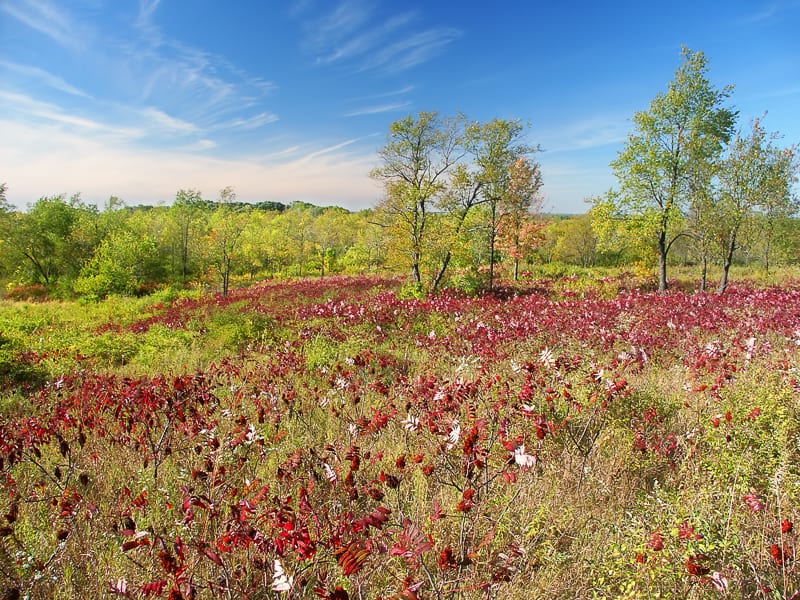 Accommodation Options: The Hidden Serenity B&B is a great hideaway. But a cabin getaway is the best way to enjoy the natural beauty here. You'll love the McJugger's Loft close to trails and the lake. The Lillibridge Lake Home is just steps from the water on quaint Tittle Lake, nestled in the Kettle Moraine State Forest.
If you're up for a long but thoroughly interesting drive, check out the Kettle Moraine Scenic Drive. You won't be disappointed!
This scenic drive covers a total of 115 miles one way, between Elkhart Lake and Whitewater Lake.
You can take the route from north to south or south to north.
Just follow the acorn signs beside the road and the driving instructions available at all Kettle Moraine State Forest offices.
Along the way, you'll get to enjoy the glorious fall colors, see some fascinating historic sites, and rest at one of the many recreation areas.
The route's main selling point, however, are its unique landscapes and views of the glacial terrain of Wisconsin.
In fact, the name "Kettle Moraine" comes from one such type of glacial landform, and is an accumulation of rocks left behind by a retreating glacier.
Check cabins near Kettle Moraine
13. Stay in a resort in Northern Wisconsin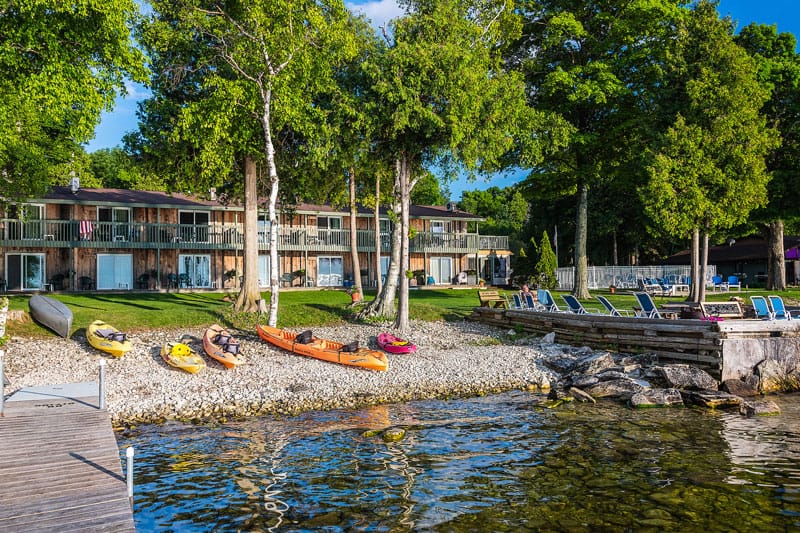 Wisconsin fall festivals and Halloween celebrations, in addition to the gorgeous lakes and landscapes, are what draws visitors to the state this time of year.
However, it's also the ideal place to get away from the crowds and enjoy a relaxing weekend in one of the many resorts – especially in Northern Wisconsin.
This region is one of the best for fun weekend getaways in Wisconsin, and you'll find lots of wonderful things to do in Northern Wisconsin.
There are also many options for great resorts in Northern Wisconsin no matter your travel style.
For a fun-filled, active stay, consider heading to Minocqua and staying at the Waters of Minocqua ****. – Check rates here
With an in-house waterpark and a volleyball court, this resort will be the perfect choice for families and those looking for adventure.
The Minocqua Northwoods Zip Line Park is another one of the best things to do in Minocqua and is perfect for hours of fun zipping in the fall-color canopy!
For spectacular fall landscapes, visit Northern Door County and discover all the amazing things to do in Door County!
The popular Ephraim Shores Resort, for instance, comes with a private beach and a patio with every room. – Check rates here
14. Have fun in Wisconsin Dells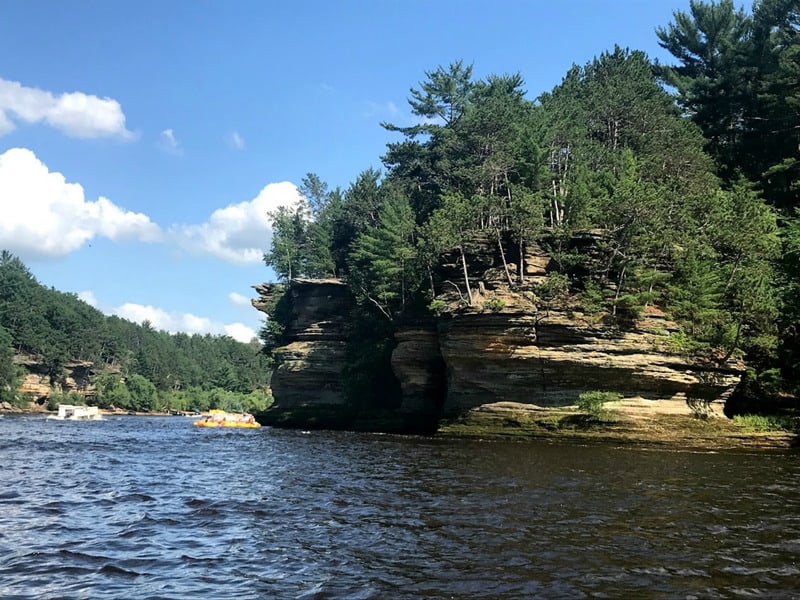 Wisconsin Dells in the south of the state is a city known primarily for its many adventure centers and theme parks.
So there's no better destination for fall Wisconsin getaways to suit the whole family.
When looking for fun things to do in Wisconsin Dells, you can go for watersports, spa treatments, shopping or enjoy outdoor sports.
There are several water parks in the area, including Noah's Ark Waterpark, Kalahari Resorts Dells, and Mt. Olympus Water & Theme Park Resort.
Nature lovers will enjoy the wide selection of wildlife parks and animal-related attractions in the area, including the Wisconsin Deer Park and Timbavati Wildlife Park.
Wisconsin Dells also offers more unusual and unique attractions, such as the Alligator Alley Adventures, where you can feed a real gator!
The city is home to some of the best escape rooms in Wisconsin, which is a fun way to spend an afternoon with friends and family, or even as a romantic outing.
There's also a magic theater and Ripley's Believe It or Not, a curious museum filled with illusions, puzzles, and oddities to fascinate kids and adults alike.
Wisconsin Dells in the fall is just as fun as in the summer, except with fewer queues and smaller crowds.
Plus, it's the perfect place to spend Halloween in Wisconsin for families!
Check cabins in Wisconsin Dells
15. Go hiking near the best waterfalls in Northern Wisconsin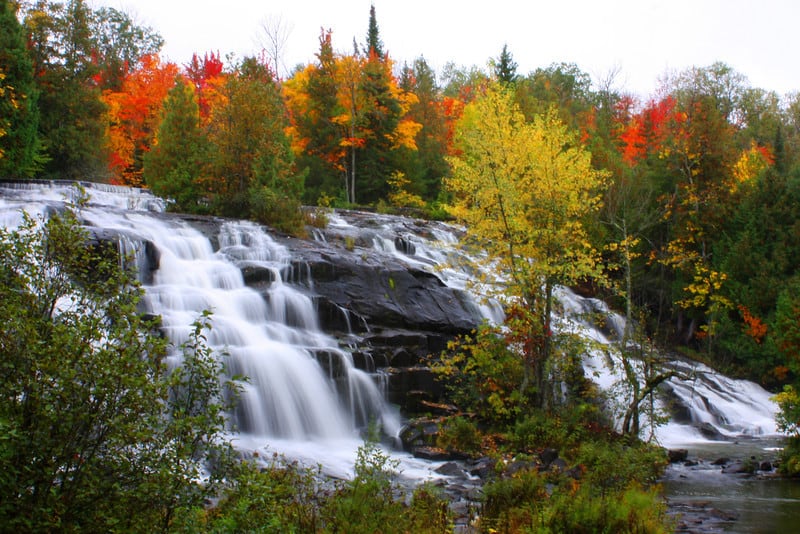 For a state with such flat terrain, Wisconsin boasts a surprising number of waterfalls, the products of glacial, varied topography.
For unforgettable fall hiking memories, head to Copper Falls State Park, around 25 miles south of the city of Ashland.
The park features some of the best waterfalls in north Wisconsin, made all the more scenic in the fall by the falling red leaves.
The Copper Falls and Brownstone waterfalls are particularly worth visiting. Both can be reached by hiking the 1.7-mile Doughboy's Trail.
These great natural views make this trail one of the best hiking trails in Wisconsin.
To make your vacation in Wisconsin extra-special, go to Pattison State Park in Douglas County to see the tallest waterfall in the state.
Big Manitou Falls reaches 165 ft (50 m) in height, which makes it the fourth highest waterfall east of the Rocky Mountains.
The waterfall can be admired from a viewpoint near the parking area, but it's well worth hiking the 1.5-mile trail to see it up close.
Along the way, you'll also see the 30 ft Little Manitou Falls. It's thus definitely a great Wisconsin vacation idea.
Check log cabins in North Wisconsin
16. Go Apple Picking in an Apple Orchard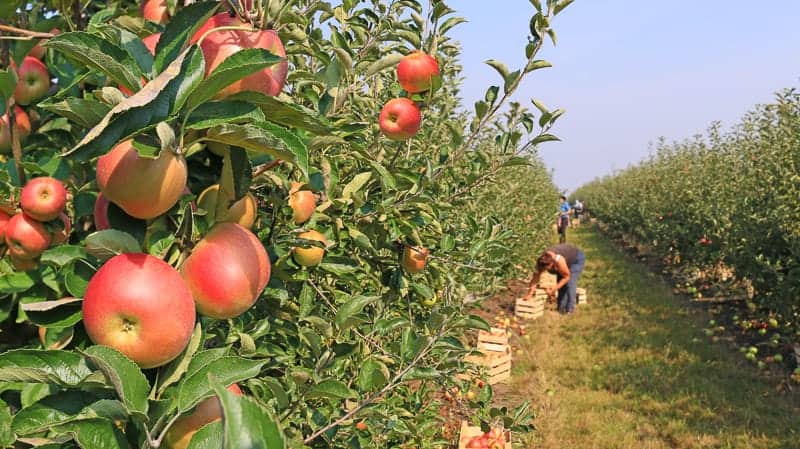 Fall is the time of harvest, and in Wisconsin harvest is almost synonymous with apples.
Apple orchards make for some of the best fall weekend getaways in Wisconsin, so start planning yours now!
The Erickson Orchard in Bayfield is one of the most popular apple-picking spots in the north of the state.
If you time your visit for the first week of October, you'll get to take part in the annual Apple Festival!
This is one of the most popular fall Wisconsin festivals, with live entertainment and lots of fun contests and activities.
In southern Wisconsin, consider the Eplegaarden Orchard & Pumpkin Farm, just a 20-minute drive away from central Madison.
As well as apples, the old-fashioned orchard also offers pumpkins and raspberries, as well as special events with live music, hayrides, and much more!
17. Attend Northern Wisconsin Pumpkin Patches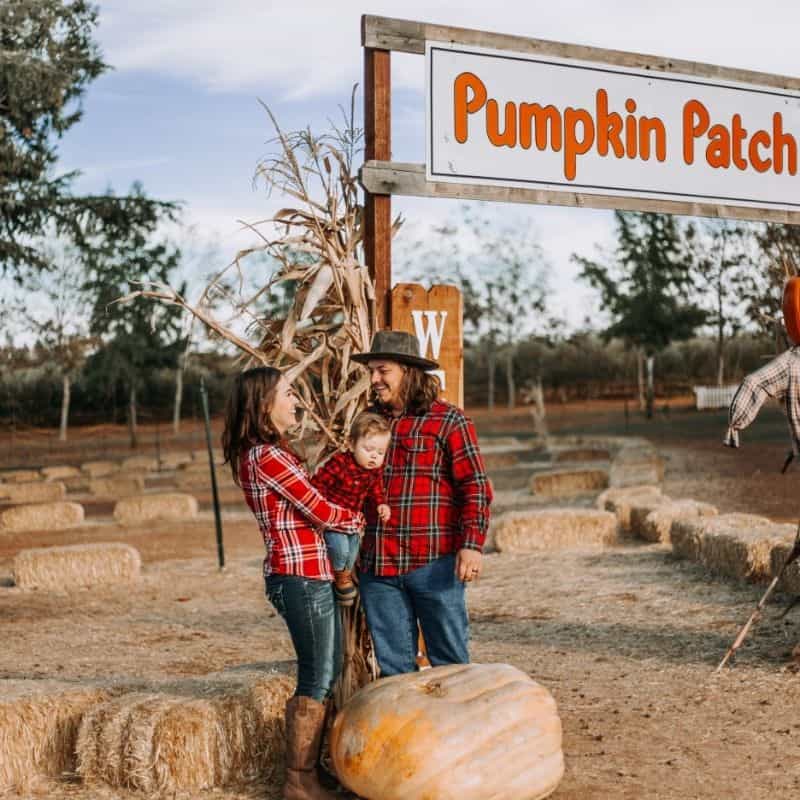 If visiting a pumpkin patch sounds boring, think again!
In addition to pumpkins, most patches offer plenty of other attractions that will make for a fun day out and ensure you never run out of things to do in north Wisconsin.
For example, at the Schultz's Country Barn in Eleva, Trempealeau County, you can play in a corn maze, visit a petting zoo, and buy fresh local produce in addition to picking pumpkins.
The Treinen Farm Corn Maze and Pumpkin Patch in Lodi, Columbia County, offers similar attractions, as well as wagon rides and a tractor tire playground.
Their corn maze is the largest in Wisconsin, so make sure you take on the challenge!
Book a log cabin in North Wisconsin
18. Do a fall hike to Timm's Hill
At 1951.5 ft (595 m), Timm's Hill is Wisconsin's highest natural point, and you can reach it by hiking one of the many trails in the surrounding County Park.
The shortest trail is less than half a mile long and suitable for all skill levels.
For the full experience, consider hiking the Timm's Hill National Trail, which connects the hill to the Ice Age Trail.
The full Timm's Hill National Trail stretches over 10 miles, passing a series of lakes as well as other glacial formations.
To hike the trail, head to Timm's Hill County Park near the town of Ogema.
The views from the observation tower at the top of Timm's Hill will be worth the trip as you can see the varied surrounding terrain, swimming in red, orange, and yellow Wisconsin fall foliage, from above.
Check hiking backpack deals here
19. Do a train trip to Osceola & St. Croix Valley Railway – Osceola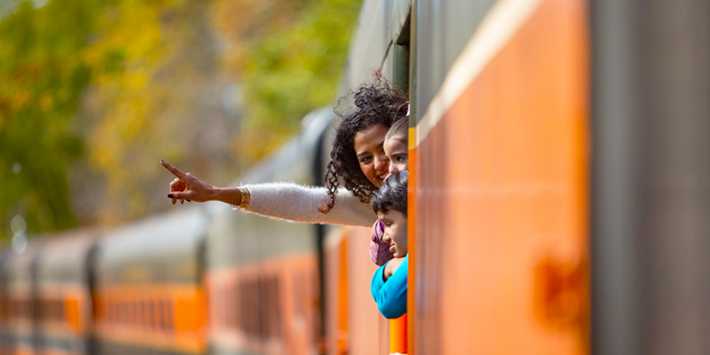 The small, unassuming town of Osceola, located on St. Croix River, which constitutes part of the border between Wisconsin and Minnesota, hides several hidden tourist gems.
One of the most charming of these is the historic train station offering scenic tours on vintage trains.
In the fall, take the Fall Colors Train Ride for extra special Wisconsin fall getaways.
This 1.5-hour round-trip will take you to the most scenic woodland in the area, giving you the opportunity to experience fall foliage from aboard a historic train.
If you'd like to learn more about the history of railways and the historic trains, take the Transportation Museum Historic Tour.
The Marine Tour is well worth recommending, too, as you'll get to see the gorgeous St. Croix River Valley with gorgeous waterfalls along the way and views of the beautiful sandstone bluffs.
The landscape is absolutely stunning and has been the setting for several movies set in Wisconsin.
Speaking of waterfalls, don't miss the Cascade Falls waterfall while you're in the area, hidden away in a quiet gorge right in the middle of the village.
20. Go on a football weekend in Madison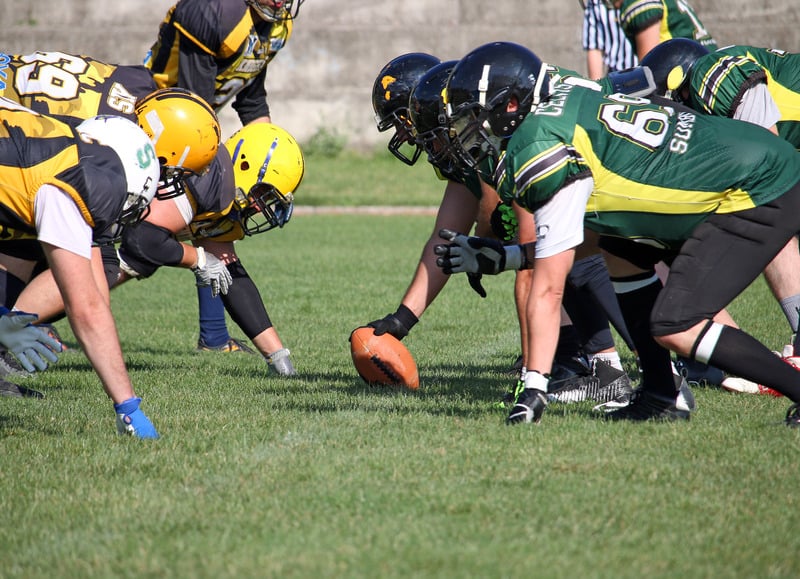 Football fans can't miss the thrill of attending a football game in the capital of Wisconsin.
With the football season in full swing in fall, it's the perfect time for sports-fueled Wisconsin weekend getaways.
The Camp Randall Stadium in Madison is the home turf of the Wisconsin Badgers, so named after the early 19th century Wisconsin prospectors allegedly "living like badgers".
Make sure you arrive early, too, to take advantage of the fun events and activities preceding the game.
The Badger Bash and Badgeville tailgate parties start around 2.5 hours before the game and involve food, drink, and lots of live entertainment.
21. Holy Hill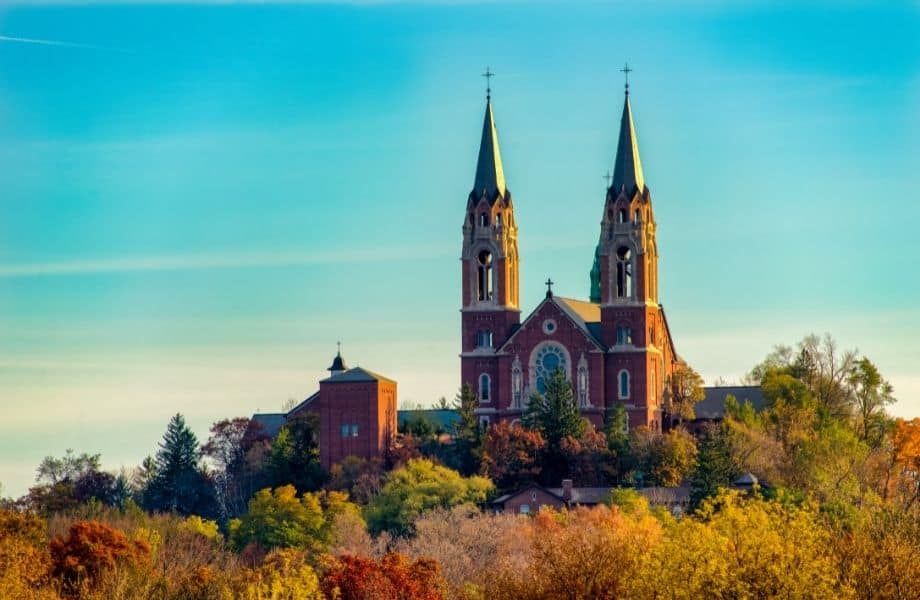 Standing on a hilltop surrounded by 435 acres of beautiful tree-covered land, Holy Hill is one of the best places to visit in Wisconsin in November, and one of the best places to visit in fall in general.
Located a short car ride from downtown Milwaukee, this 140-year-old Catholic shrine began as a hermitage in the late 19th century.
The buildings standing today, which replaced some of the original structures, are one hundred years old, and a feast for the eyes of history and architecture lovers.
Make sure to take the family fruit picking in the apple orchards – the rich soil means the fruit here is tangy and delicious.
When visiting, remember to be respectful because while it is one of the best places to go in fall it is still a sacred religious site.
Book here the best vacation rentals in Milwaukee, WI
22. Lapham Peak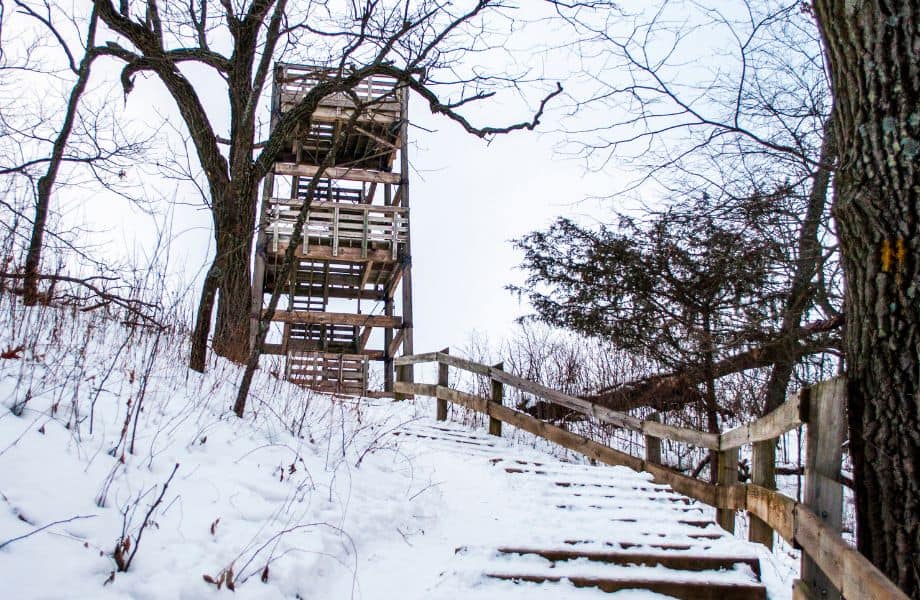 If you travel directly west of Milwaukee on the I-94 you'll find Lapham Peak, one of Wisconsin's State Parks nestled in the Kettle Moraine State Forest.
This lush nature area is one of the best fall trips for couples who love the outdoors and who like to be active.
There are more than 17 miles of loop trails to explore, including the Prairie Path and the moderately challenging Ice Age Trail.
Make sure to climb the 45-foot observation tower at the highest point of the hill for sweeping views of the park!
If Lapham Peak is on your itinerary for places to visit in fall in Wisconsin, the changing leaves will take your breath away.
You can also learn about the natural world at the park's Hausmann Nature Center, which is an excellent educational stop for families taking weekend trips from Milwaukee.
23. Rib Mountain State Park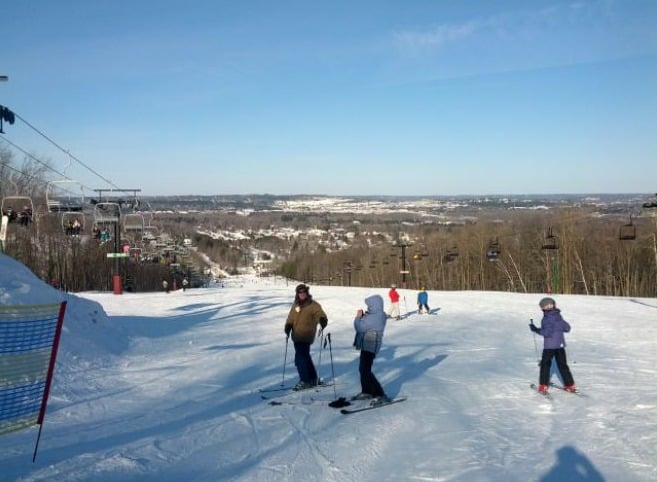 The hill at Rib Mountain State Park in Wisconsin is one of the oldest geological formations on Earth – it's over a billion years old.
It's also a great answer if you're wondering where to go in Wisconsin for a weekend.
This central Wisconsin green space has plenty of outdoor things to do for all ages, including hiking, picnicking and hunting, as well as winter activities in the colder months.
The park also has an observation tower and an amphitheatre, with fun live music events running throughout the year.
If you're after some quality skiing or winter hiking with some great scenery thrown in, then Rib Mountain is one of the best fall trips for couples in Wisconsin.
24. Havenwoods State Forest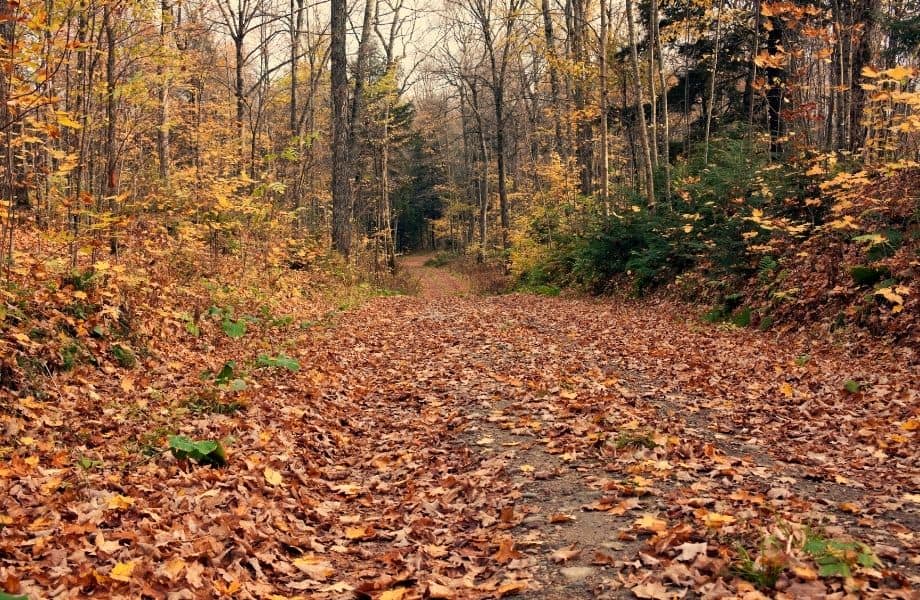 Thinking of planning some Wisconsin weekend getaways at a more relaxed pace? Havenwoods State Forest will suit you nicely.
These 237 acres of serene grasslands and wetlands can be enjoyed by hikers, birdwatchers and nature enthusiasts alike.
Because this is the state's only urban state forest, you can treat this as one of the best hidden Wisconsin getaways. This park is like an island of natural beauty in the city of Milwaukee.
Like many of the vacation spots Wisconsin has to offer, Havenwoods State Forest has plenty of hiking and biking trails for you to discover.
There's also the Trek Through Time Trail, which is a geocaching paradise for both history lovers and puzzle solvers.
Book here the best tours in Milwaukee
25. University of Wisconsin Arboretum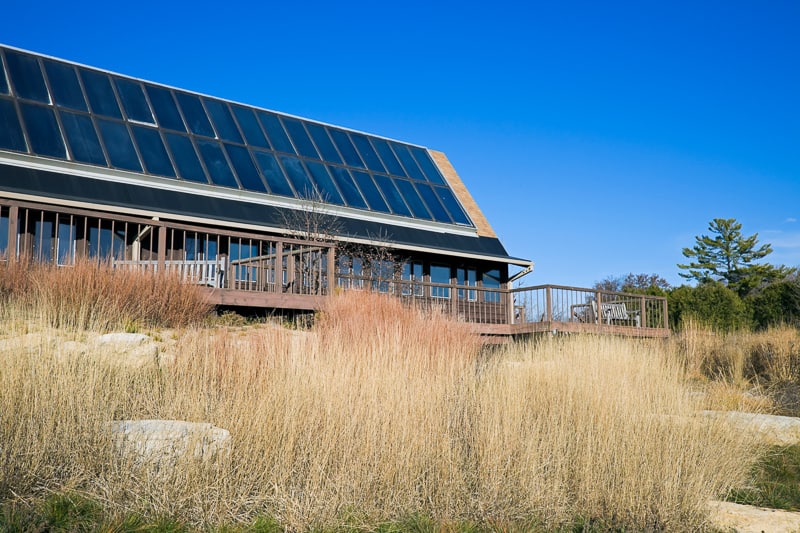 As the name would suggest, this university arboretum is a utopia of ecological restoration research and learning.
This vast collection of natural areas, including savannahs, prairies, woodlands and wetlands, lies in the state capital of Madison, and is one of the most unique places to visit in Wisconsin.
There are thousands of different plants, trees and shrubs to be seen here, as well as 17 miles of walking trails on which to enjoy them.
Those wishing to learn should head to the Wisconsin Native Plant Garden, which has more than 300 species of native plants that have been restored in the arboretum's grounds.
If you or your partner love the natural world, the Arboretum makes for one of the most romantic getaways in Wisconsin in November.
Book here the best tours in Madison, WI
---
Short FAQ about amazing Fall Getaways in Wisconsin
What are the best fall day trips in Wisconsin?
Lake Geneva, hiking in Door County, or do the Kettle Moraine Scenic Drive are some of the best fall day trips in Wisconsin.
Where to do a fall color drive in Wisconsin?
As a state rich in varied glacial topography, woodland, and state parks, Wisconsin is the perfect place to enjoy the arrival of fall. The Hayward Lakes Area in the north of the state, features six routes designed specifically for viewing Wisconsin fall colors while driving.
Where to go on a Wisconsin fall train ride?
Osceola & St. Croix Valley are best places to go on a Wisconsin fall train ride.
Where are the best fall colors in Wisconsin?
Holy Hill National Shrine of Mary, Lake Geneva, Havenwoods State Forest and Devil's Lake State Park.
What is there to do in Wisconsin in the fall?
National Parks with hiking trails and outdoor activities, picking fall fruit such as apples, skiing and snowboarding on some peaks and much more.
---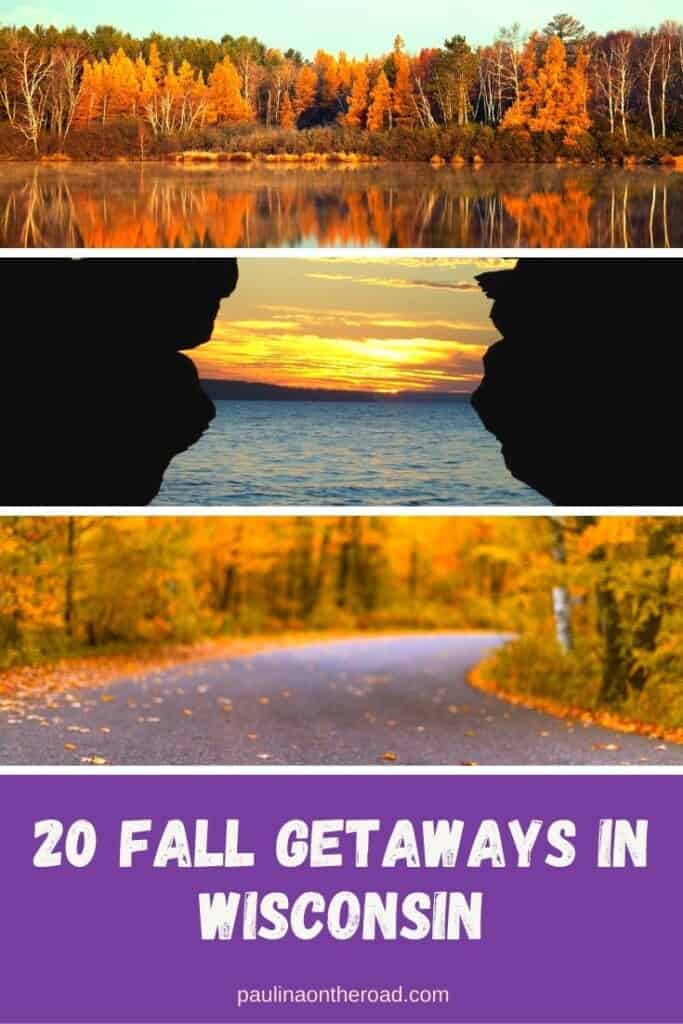 ---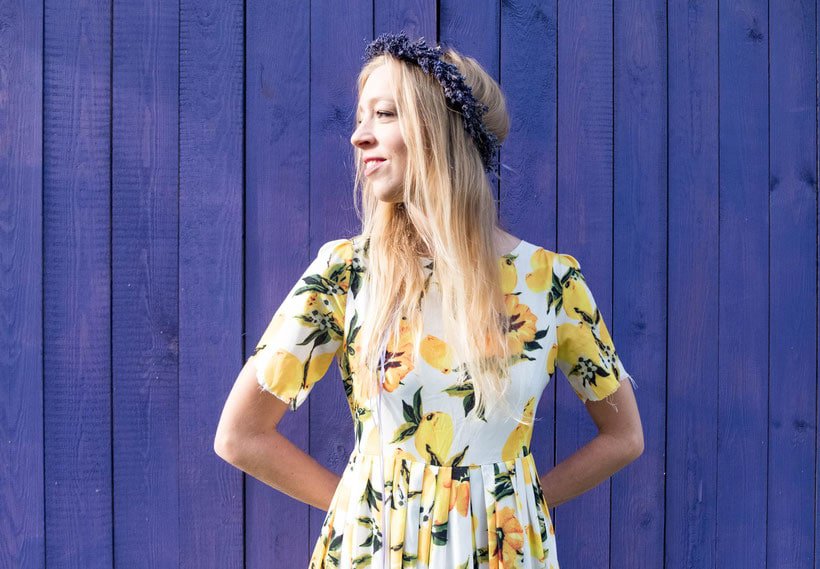 Hola! I am Paulina, a fervent travelette who crossed the Atlantic Ocean by Boat HitchHiking. On my blog, you'll find all the tips to make the most of your holiday. Get ready to enjoy outdoor and sustainable travel like hiking, cycling or sailing. Let's hit the road together!