Wisconsin beer soup is one of the most popular dishes in the state and it's no surprise! There's a reason why the state is known for its cheese and beer because it's the best.
You will find this beer cheese soup in almost every Wisconsin restaurant and some are not shy in making out of it a form of art.
What's better than a great soup in winter? Don't be surprised to find this cheese beer soup in some of the best ski resorts in Wisconsin. Moreover, apart from many well-known things to do at Christmas in Wisconsin, don't hesitate to add Wisconsin beer cheese soup to your bucket list.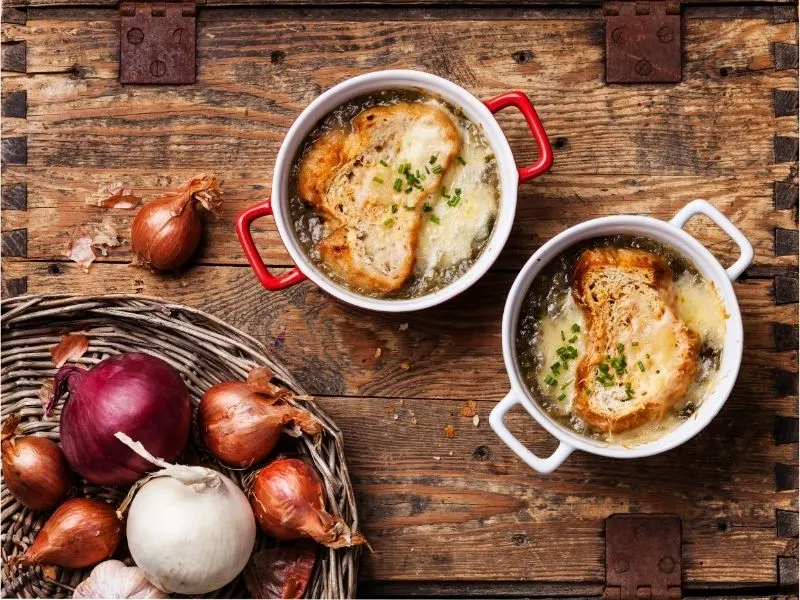 If you will be looking for cool things to do in winter in Wisconsin or things to do in winter in Milwaukee, go to the nearest restaurant and order an authentic Wisconsin beer cheese soup to warm up your body and heart.
Another good time to visit Wisconsin and make the best of your trip is fall. What are you waiting for?
After making your own Wisconsin beer cheese soup at home, you should totally be looking for Wisconsin fall getaways to try this soup on its motherland.
Other things to do in Milwaukee in October or things to do in Wisconsin in October are a stroll through the Grant Park, observing the fall colors while hiking, or watching the mass migration of Canadian geese.
No matter if it's home-made or ordered from a restaurant menu, this delicious Wisconsin cheese soup is definitely a must. Keep reading to learn more about the history of this beer cheese soup recipe, many tips and tricks, and how to actually make the best beer cheese soup!
This blog is supported by you, dear reader. If you purchase through a link, I earn a small commission. As an Amazon Affiliate, I earn from qualifying purchases.
Background of the dish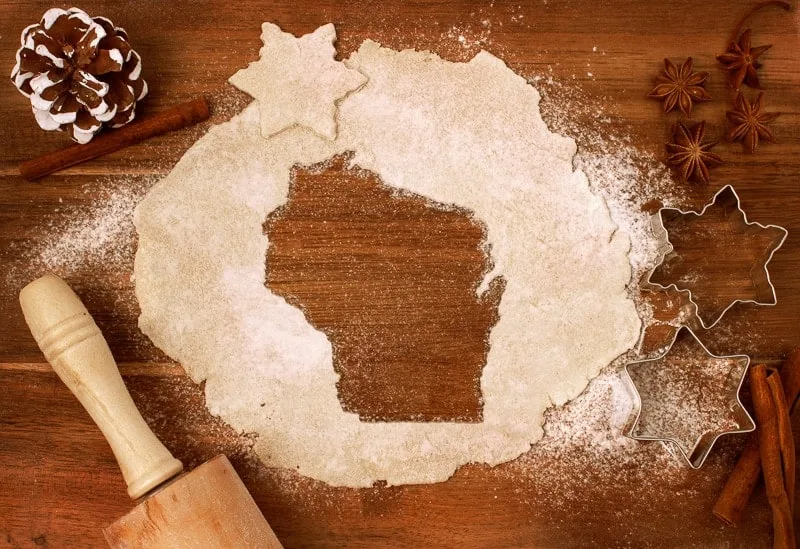 Opposite to the general opinion that Wisconsin beer cheese soup is a fully authentic American dish, you can trace its origins back to German and European cuisine.
Although it's not popular in German cuisine these days, it was the real deal back in medieval times.
Back then, people would serve it as breakfast or by dipping bread in it. After reaching the shores of England, this recipe for beer cheese soup peaked.
The zesty flavored ingredients such as Dijon mustard or Worcestershire sauce are a personal touch of the English.
It was only after the recipe for beer cheese soup was popularized in bars to attract more clients that it truly became a staple of Wisconsin cuisine.
Anyway, when thinking about going on places to vacation in Wisconsin don't cross off of your list this amazing creamy beer cheese soup!
Pin for later!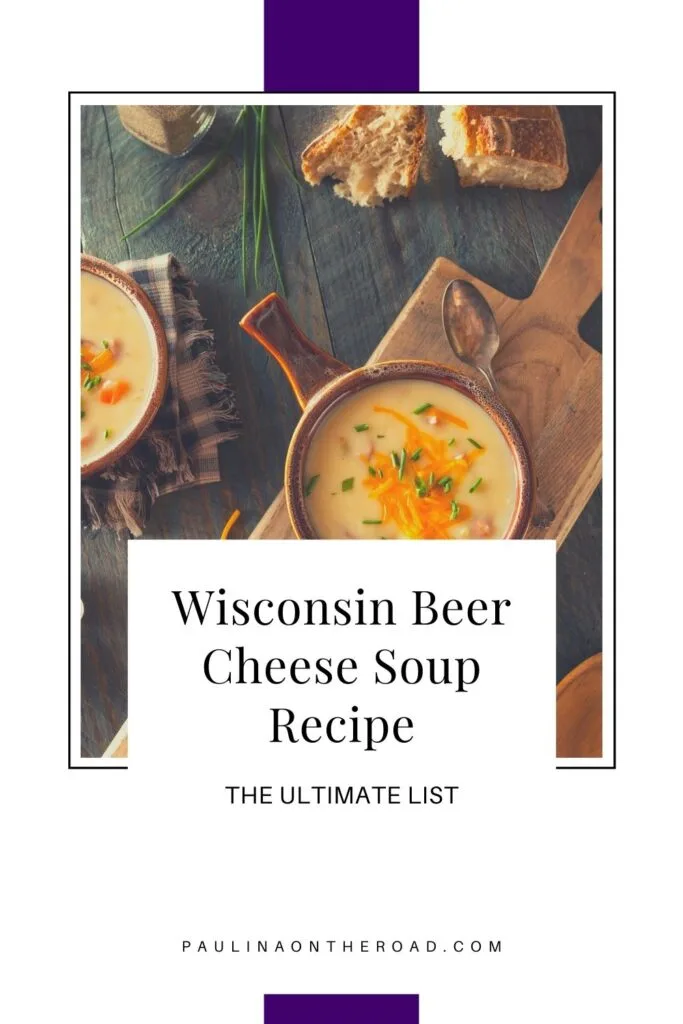 Things You'll Need for Wisconsin Beer Cheese Soup
Here you will find a list of the ingredients that you need for the best beer cheese soup recipe and a step-by-step guide on how to make beer cheese soup.
It's an easy recipe that requires little-to-no skills and effort. Also, you'll find some tips and answers to frequently asked questions about this meal.
Ingredients
1 carrot
½ red bell pepper
1 green bell pepper
2 celery stalks
1 onion
Garlic
2 cups of chicken broth, vegetable broth, or water depending on your preferences (475 grams)
½ cup of cooking cream (120 grams)
1 cup of well-balanced beer (235 grams)
1 tablespoon of mustard (16 grams)
½ stick of butter (57 grams)
4 tablespoons of flour (36 grams)
1 cup of Cheddar cheese or I also like any kind of smoked cheese (450 grams)
2 tablespoons of Worcestershire sauce (18 grams)
Salt
Pepper
Cayenne Pepper
2 Bay leaves
How to make Wisconsin Beer Cheese Soup – Step by Step Guide
Finely chop the peppers, carrot, onion, and celery and mince the garlic (I usually use 2-3 cloves).
Prepare a stir-fry pan or a medium-sized pot and add the butter. Put it on the stove on low heat and wait until the butter starts melting.
Add the vegetable, garlic, and bay leaves and let them simmer until they are tender (a good clue is when the onion becomes transparent). Stir occasionally and cover the pan with a lid to avoid losing any heat. This should take about 10 minutes, depending on your stove.
Meanwhile, you can grate the cheese and keep it at hand.
Add the flour and mix it with the vegetables. This will help thicken the soup and give it a nice consistency.
Add the chicken broth, beer, and cooking cream and stir. Cover the pan again and let the soup simmer for about 10 to 15 minutes.
Remove the bay leaves and add the mustard, spices, and Worcestershire sauce.
It's time for action! Use a blender to mix all of the ingredients and give your Wisconsin beer cheese soup a creamy texture. You can choose between fully blending the ingredients or doing it just partially for a more textured soup. Personally, I prefer to achieve the most creamy texture possible, but it's up to you.
Add the cheese while the soup is warm and stir until it melts (if the cheese is not melting, you can use low heat to speed up the process).
Give it a final taste for salt and pepper and add more if you feel necessary.
Enjoy while warm!
Substitution of ingredients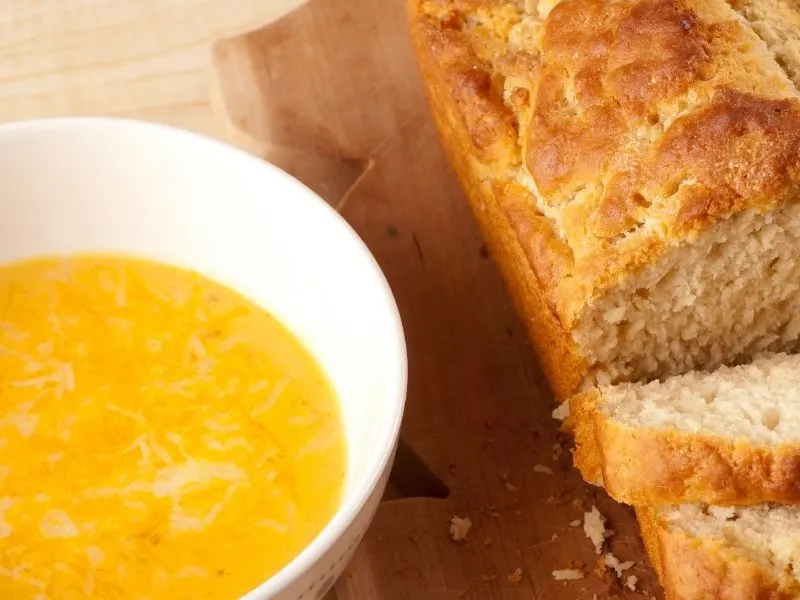 There are many beer cheese soup recipes on the internet and all will tell you exactly what to do. Don't be afraid to spice things up or add any new ingredient if you feel like it. That's what cooking is all about: discovering new flavors!
If you are looking to make this easy beer cheese soup even easier you can always go for pre-boiled vegetables or store-bought chicken broth.
For a vegetarian alternative to this Wisconsin cheese soup recipe switch up to vegan ingredients such as vegetable broth or vegan cheese.
For a gluten-free recipe for Wisconsin cheese soup get rid of the worst gluten-free enemy: flour. Simply skip adding it or reach for a gluten-free substitute.
Another important aspect is the type of beer used for an authentic Wisconsin beer cheese soup. The best beer for beer cheese soup is a well-balanced one, an American on English classic Strout or a German white beer. Don't go to extremely flavored beers or fruity flavored ones.
PRO Tips for great Wisconsin Beer Cheese Soup: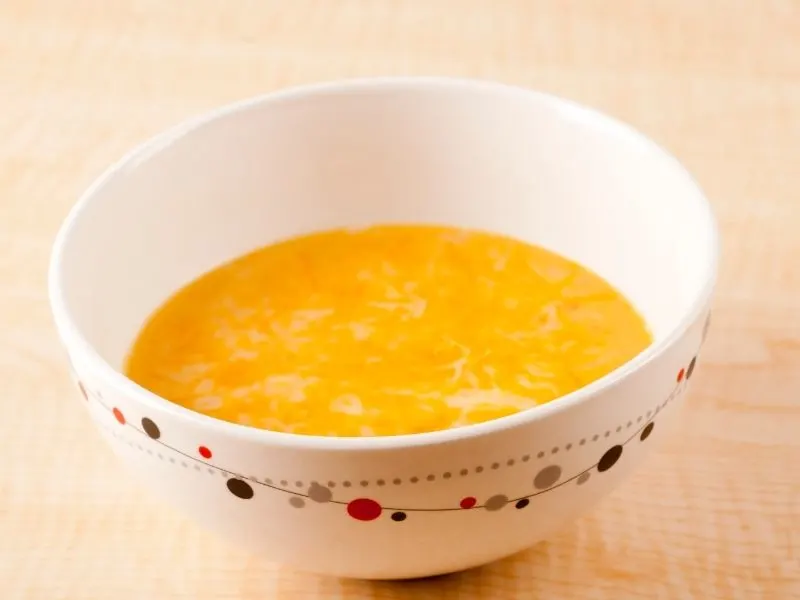 Take your time and let the vegetables slow-cook. Keep a low heat and be patient. This way you will make the best out of the veggie flavors and aromas.
This easy beer cheese soup recipe requires a blender to reach the ultimate creaminess.
Don't skip the mustard or the Worcestershire sauce, they bring your soup to life!
Tips on Serving Wisconsin Beer Cheese Soup
Enjoy this Wisconsin beer cheese soup with croutons or freshly popped popcorn on top. Serve it with bits of bacon on top and transform a plain beer cheese soup into a Wisconsin beer cheese soup with bacon.
For the hard-core cheese lovers, you can grate some sharp Wisconsin cheddar cheese on top!
How to store Wisconsin Beer Cheese Soup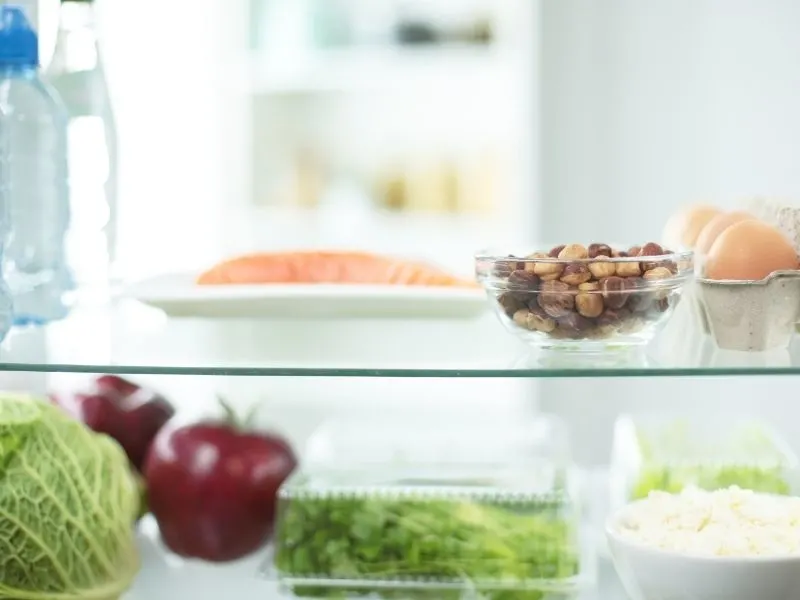 Wisconsin beer cheese soup can be stored for up to 5 days in the fridge. Simply reheat it in the microwave and you are ready to enjoy this great meal!
If you want to have pre-made soup and reach for it anytime, you can definitely freeze it in a casserole.
Recipe Card: Wisconsin Beer Cheese Soup
---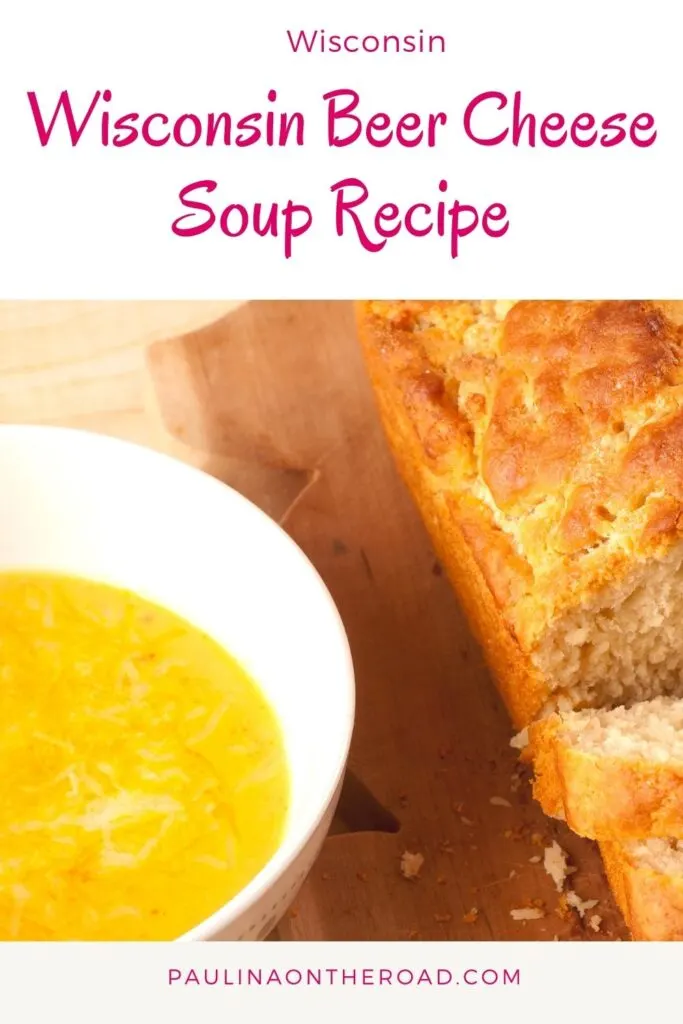 ---
Hola! I am Paulina, a fervent travelette who crossed the Atlantic Ocean by Boat HitchHiking. On my blog, you'll find all the tips to make the most of your holiday. Get ready to enjoy outdoor and sustainable travel like hiking, cycling or sailing. Let's hit the road together!