About Paulina on the Road
On the Road for 8 years across over 30 countries, Paulina, originally from Luxembourg, is the writer behind "Paulina on the Road".
Using her background as a tourism professional and her love for photography and writing, Paulina on the Road launched in 2015 to chronicle her journey around the world.
With a passion for all forms of sustainable and outdoor travel such as hiking, cycling, or sailing, Paulina on the Road wants to give ecologically aware destinations, entities, and products an extensive platform.
Her command of English and Spanish allows her to reach a vast audience.
Experiencing everything from Boat HitchHiking over the Atlantic Ocean to Glamping in Europe, Paulina on the road attracts an affluent audience with ecological awareness and adventurous spirit that is particularly interested in less-known travel destinations like Cape Verde, Northern Tenerife or Trinidad and Tobago.
Why Work With a Travel Blogger?
Are you looking for original, creative and fresh content? Not only on the web but also on several Social Media platforms like Instagram, Twitter, Pinterest, and more. And on top, do you want professional photography of your product or your destination?
No worries, I've got you covered!
After 4 years of professional experience in the tourism sector and 8 years of avid traveling, I genuinely understand travelers' AND companies' needs.
Creative travel blogging and social media are not the only ways to create a unique relationship with customers. Working with a blogger means countless opportunities to make interaction with your company become real, substantial, and meaningful.
Still not convinced? Write me and let's create synergies.
How to Work With Paulina on the Road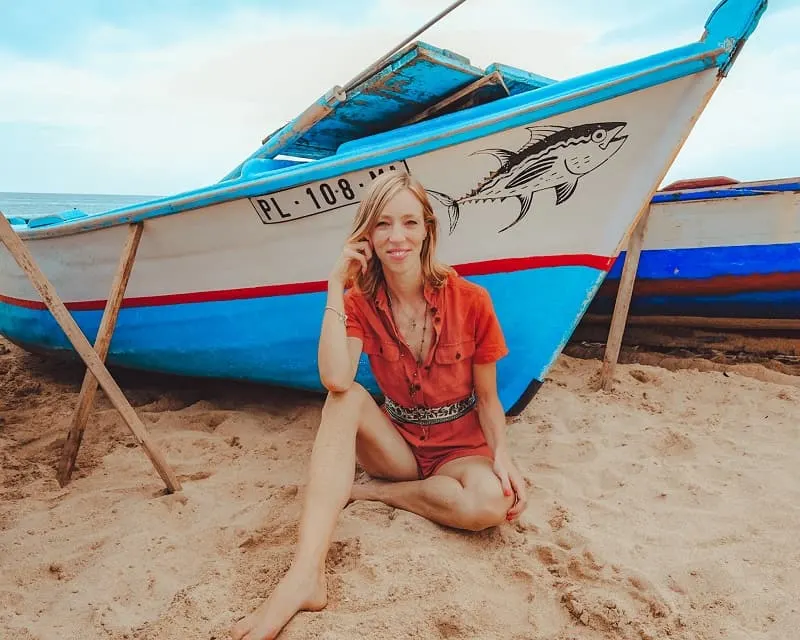 Paulina on the road offers editorial and marketing packages for brands that align with featured destinations, slow and sustainable traveling, eco-friendly and/or travel-related products, experiential travel and all kind of more or less adventurous outdoor activities.
My partnerships engage my audience with attractive content, social media, contests, and an authentic testimonial of travel-related experiences.
Contact me via info[a]paulinaontheroad.com if you are interested in any of the services below or want to discuss a tailor-made campaign meeting your brand's needs.
All services are offered in English and/or Spanish.
Marketing & Editorial
Social Media Promotion and Audience Engagement
Sustainable Travel Consulting
Destination, Resort, Product & Excursion Reviews
Press Trips
Guest Posts
Freelance Writing and Photography
Sponsored Travel Posts
Contests & Giveaways
Display Advertising
Travel-Related Translations
Travel Videography
Speaker about Travel Blogging, Transformative Travel and Sustainable Travel
Travel Videography for Pomerania (Poland) Tourist Board
---
Previous & Current Blogger Partnerships
Official Tourism Offices:
Hotels, Glamping, Restaurants & Resorts:
Outdoor Gear & Sustainable Fashion:
Tours:
Others:
Nominated Best Blog at FITUR 2018 –
---
Feedback from clients and readers
"Collaborating with you has been a wonderful experience and it truly was a pleasure to meet you. I loved that you were very much involved in getting to know me, my family and the business as much as possible. Furthermore, I love that you have a critical view on things and know how to provide constructive feedback when appropriate.

All of this, in combination with your vast general knowledge, are great qualities that I've missed with other bloggers/social media influencers that I've worked with, in the past. Besides that, your pictures in the posts look amazing."
Hotel and Restaurant in Belgium
"On behalf of (…) Tourist Board I would like to thank you for all materials you've prepared after your visit. They are great! In all of them people can find a lot of interesting informations and suggestion. The movie is also magnificent. "
National Tourist Board
"Thank you so much (…) to continue to give us visibility in social media. Thank you so much for all of your dedication and work. Keep always with that good energy that you have!"
Resort in Algarve, Portugal
It was a real pleasure to work with Paulina, very professional, and always willing to go further. She has created very good material and has a clear communication between the product and her followers.
Boho Interior Design Brand

"Your stuff is good to read. I found you through the internet. Trying to research places in the Ardennes to visit that are a bit more off the beaten path and came across your stuff. Started to read it and liked it. Just thought it was nice with a personal touch."
Ian
"It's great to see your article on "XY" already on page 1 of Google here in the US, nicely done!"
Sustainable Fashion Brand
Travel Blog Awards

Featured on:
Contact Me
To prospect a collaboration with Paulina on the road, please write me at info @ paulinaontheroad.com or below in the contact form. I would love to send you my detailed Media Kit and discuss any potential forms of collaborations.
I am looking forward to working with you!