Now that I am back in my tiny home country, Luxembourg, I want to discover its surrounding area as much as possible. Does this sound familiar to you? You come back from a long trip and settle down again in your native country and… you have the feeling that there is nothing left to be explored?
At least that's how I felt in the beginning when I came back after my Boat-Hitchhiking trip from Cape Verde to Barbados and decided to settle down in my home country with my partner.
In order to avoid boredom, I decided to explore the surroundings of Luxembourg as much as I can. That's how I got to Mettlach and discovered one of the most picturesque museums of a mighty family empire: The Villeroy & Boch Discovery Centre and the exclusive castle Schloss Saareck, formerly a private property of the prestigious Boch Family, in Mettlach (Saarland/Germany).
Let me take you to the roots of one of Germany's most prestigious entrepreneurial families and their fairy-tale castle… which can actually become yours for a night or more!
Having fun in Villeroy & Boch Discovery Centre – Pasandomelo genial en el Centro de Visitantes
To Mettlach with Luxembourg Blog Award
This excursion was organized by Luxembourg's only cooking magazine Kachen, the main organiser of Luxembourg's first Blog Award, in collaboration with Villeroy & Boch.
They took the initiative to bring Luxembourgish bloggers together and show them the beauty of Luxembourg's surroundings, also known as "Grande Région". Since the Luxembourgish blogger scene is still very tiny, but really active I was very excited to be part of their project and to get to know fellow passionate bloggers.
Villeroy & Boch Discovery Centre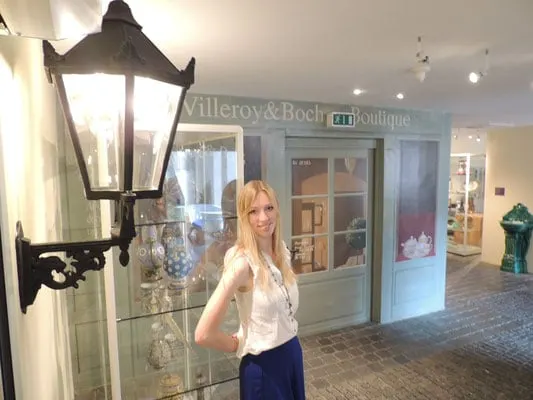 The Villeroy & Boch Discovery Centre is located in the most eye-catching building of entire Mettlach. Which used to be a former Benedictine abbey, became in 1842 the headquarter and production site of Villeroy & Boch. The baroque building is absolutely stunning, huge in its dimensions and gives an appropriate impression of the social and cultural importance of the Boch family.
The entire building can be visited and especially the abbey gardens seemed lovely. As they were closed for maintenance, we made our way straight up to the Discovery Centre.
I have to admit that I didn't really have any expectations. Of course I knew that the name of Villleroy & Boch was closely linked to ceramics but I totally ignored that the company had such an important social impact.
Did you know that they were pioneers when it came to the democratization of hygiene and bathing? They were one of the first large-scale producers of sanitary products like toilets and bathtubs.
Villeroy & Boch Porcelain
The Discovery Centre holds plenty of valuable and thrilling information. I loved the fact that Villeroy & Boch produced the ceramic tiles of Titanic and the tableware for the "Orient-Express" train. Of course the centre exposes the most famous tableware ranges of Villeroy & Boch.
I am definitely not a household girl, but I was amazed how much sense of detail went into the arrangement of every single table: the flowers matched the glasses which matched again the tableware… Tasteful interior design at its finest!
The highlight of the Villeroy & Boch visitor centre was most definitely the "Museum Café" which is an imitation of a dairy shop in Dresden. I was blown away by this masterpiece of interior design… so many colors, so many intricate details, so much tasteful opulence…
The café consists of almost 15.000 colorful, handcrafted (!) tiles. It's fascinating how the hand-painted details lead you to believe that the tiles are three-dimensional.
In case you fancy a snack, the restaurant "Abteigarten" (Abbey Garden) which will serve you fresh food during the day.
Castle Schloss Saareck
After visiting the Villeroy & Boch Discovery Centre, we made our way to an authentic fairy tale castle: Schloss Saareck. It's located just on the other side of the Saar river, in front of the former Benedictine abbey, nowadays Villeroy & Boch headquarter.
Castle Saareck was commissioned by the esteemed Boch family in 1903 and has an eventful history: it functioned as a military hospital during WWII and it became a shelter to many refugees related to the Boch family and Villeroy & Boch employees after the war. Since 1954 Schloss Saareck is the guest house of the Villeroy & Boch company.
The castle has been turned into a very cute boutique hotel with 22 rooms in an impressive setting. Each is inspired by a tableware collection of Villeroy & Boch like the legendary "Old Luxembourg" or "Amazonia". The encompassing garden and the park are seemingly infinite and the lookout to the former factory next to the Saar river is unbeatable.
Under this link you can book your room at Schloss Saareck.
The building also hosts all kind of events like weddings, business lunches or meetings. There are several rooms of different sizes and as a former event planner, I can assure you that there is a room for any type and size of event.
The atmosphere of the castle is very particular… From the outside it looks like a medieval fairy tale castle, the interior part reminded me a bit of an elegant hunting lodge, but then again the rooms were made out of a fascinating mix between old and contemporary interior design. The meeting rooms all had a very sober and elegant design. And of course the most famous Villeroy & Boch tableware collections were exposed. We were lucky to have lunch in of the rooms of Castle Saareck and it was was beyond excellent… nothing to do with the supposedly heavy German kitchen!
So after visiting this little gem in Saarland, let me tell you something: there are plenty of things to be discovered near you, even if your home town might be the smallest village in the area. It's all about opening your eyes and developing your sense for intrinsic beauty of the things that surrounds you.
Go and Explore!
---
How to Get There
By Plane
Closest
airports
are Saarbrücken, Luxembourg and Metz.


Get

best deal for your flight

and compare the rates of all major flight companies, including low-cost airlines.



By Train
Closest train stations are Trier, Saarbrücken and Mainz.
Find here all the schedules and tickets with Deutsche Bahn.

By Car
We departed from Luxembourg by car. Already the ride to Mettlach was very picturesque: after lush green cow's pastures we crossed the Moselle river and thus the German border. Along blossoming vine giving the area its world famous white wines, we made it to Mettlach passing by Orscholz, the Saarschleife and dense forests.
In case you want to rent a car, I recommend Skyscanner to compare Compare here all the prices for major European car hire companies. all major car hire companies and get the best deal.
Where To Stay
---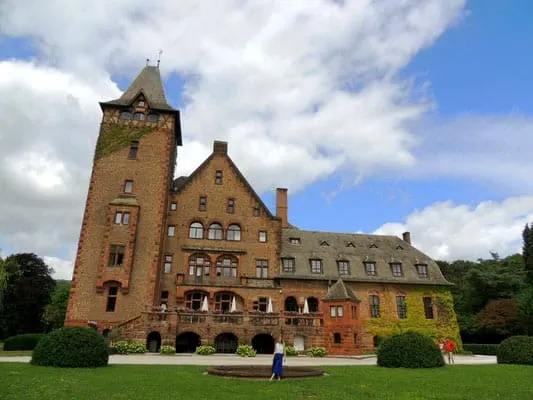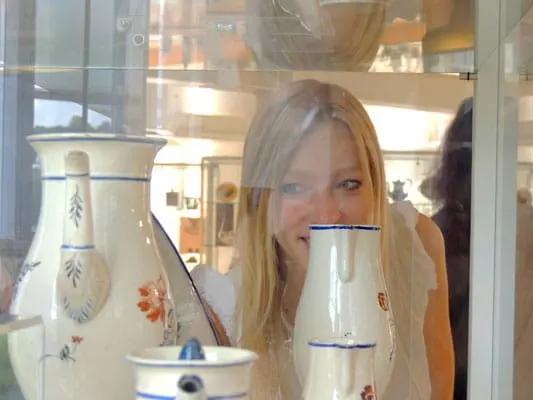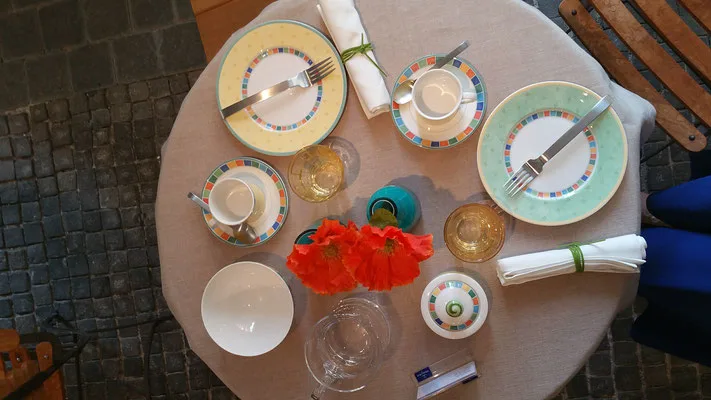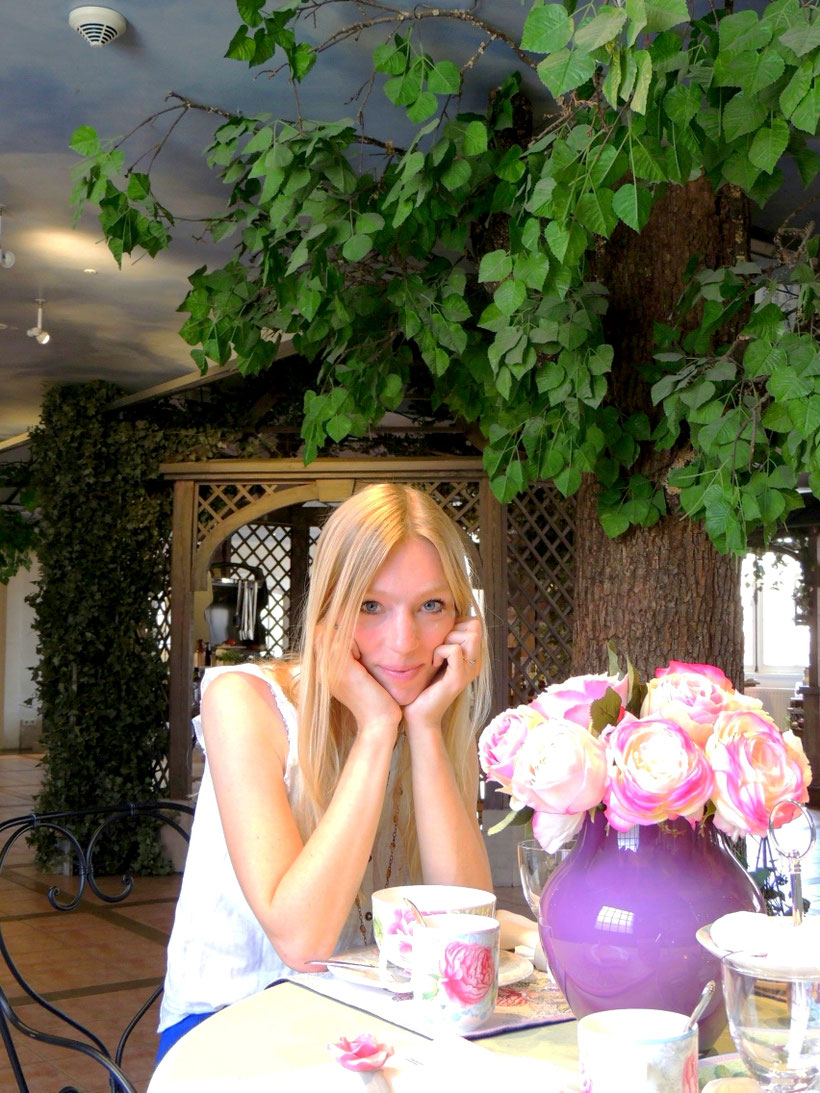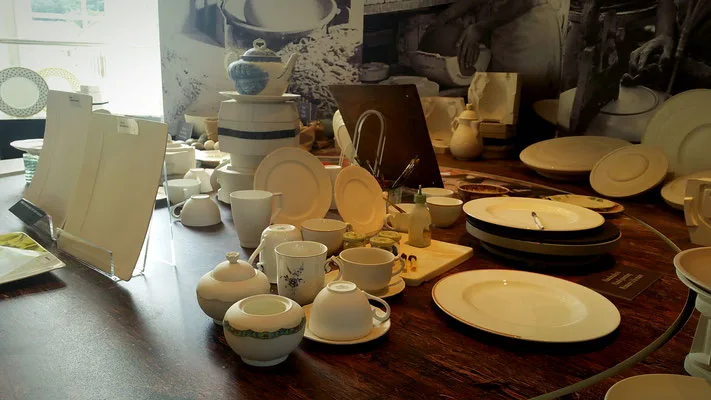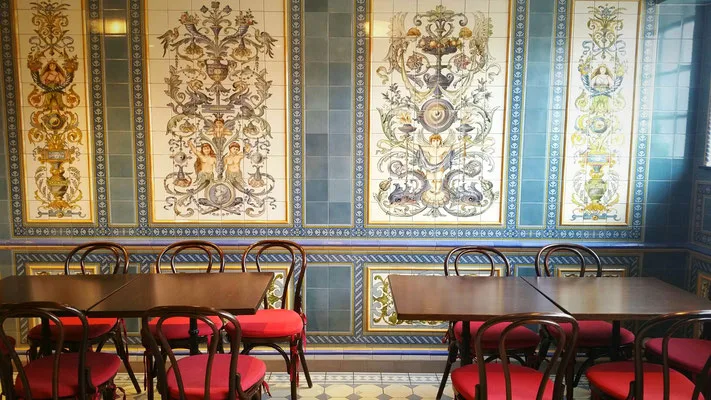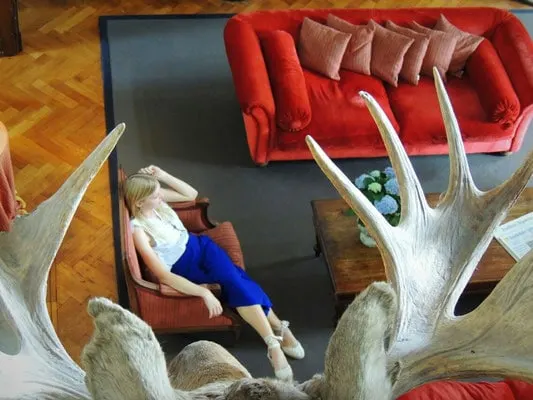 ---
Disclaimer: I have been a guest of the Kachen.lu and Villeroy & Boch Discovery Centre in Mettlach. All my opinions, as always, are my own. This post contains affiliate links. In case you purchase one of the items, I'll receive a small commission at no extra cost for you.
---
Hola! I am Paulina, a fervent travelette who crossed the Atlantic Ocean by Boat HitchHiking. On my blog, you'll find all the tips to make the most of your holiday. Get ready to enjoy outdoor and sustainable travel like hiking, cycling or sailing. Let's hit the road together!