Do you know those surreal moments in life that stir your soul and leave you awe-struck? I recently had one – and I keep daydreaming about it.
It happened during my epic road trip through Germany, Austria, and Slovakia and it was such a grounding moment that has left an impression for a lifetime.
This is what traveling can do to you and for this reason, I'm sharing my #vanlife experience with WebCamper.lu and my "Bavaria – Austria – Slovakia" itinerary with you.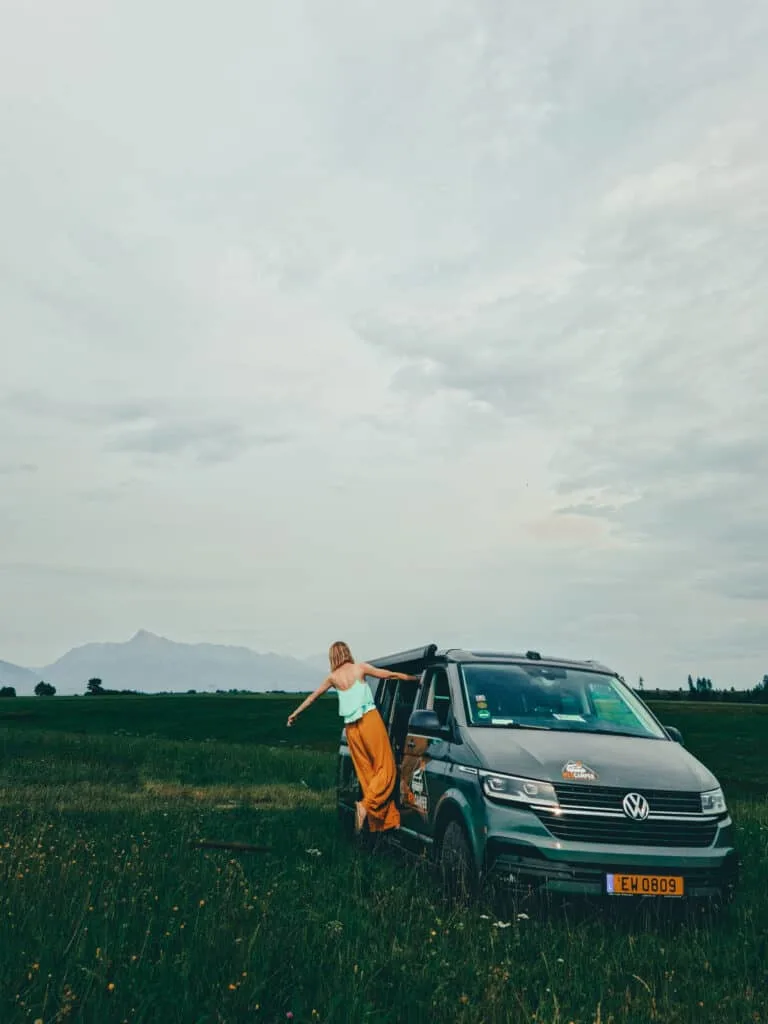 This underrated corner of Europe offers breathtaking scenery amidst cultural wonders that are truly unique – there's no road trip quite like it.
Oh, and that memory I was talking about, happened as I stood on Krivan peak (2494m) in the Tatra Mountains in Slovakia with my beloved dog Ketchup taking in the mesmerizing panorama of swirling clouds below and the breathtaking view above.
I couldn't help but think Pinch me, am I dreaming? What an immense sensation it provides when you travel with your home on 4 wheels.
If you're naturally not great at planning, don't worry. I've got everything sorted for you below, so all you need to do is pack your bags and get excited!
Read on to book a trip that'll create memories to last a lifetime, I promise – you won't regret it.
This blog is supported by you, dear reader. If you purchase through a link, I earn a small commission. As an Amazon Affiliate, I earn from qualifying purchases.
Renting the Perfect Van with WebCamper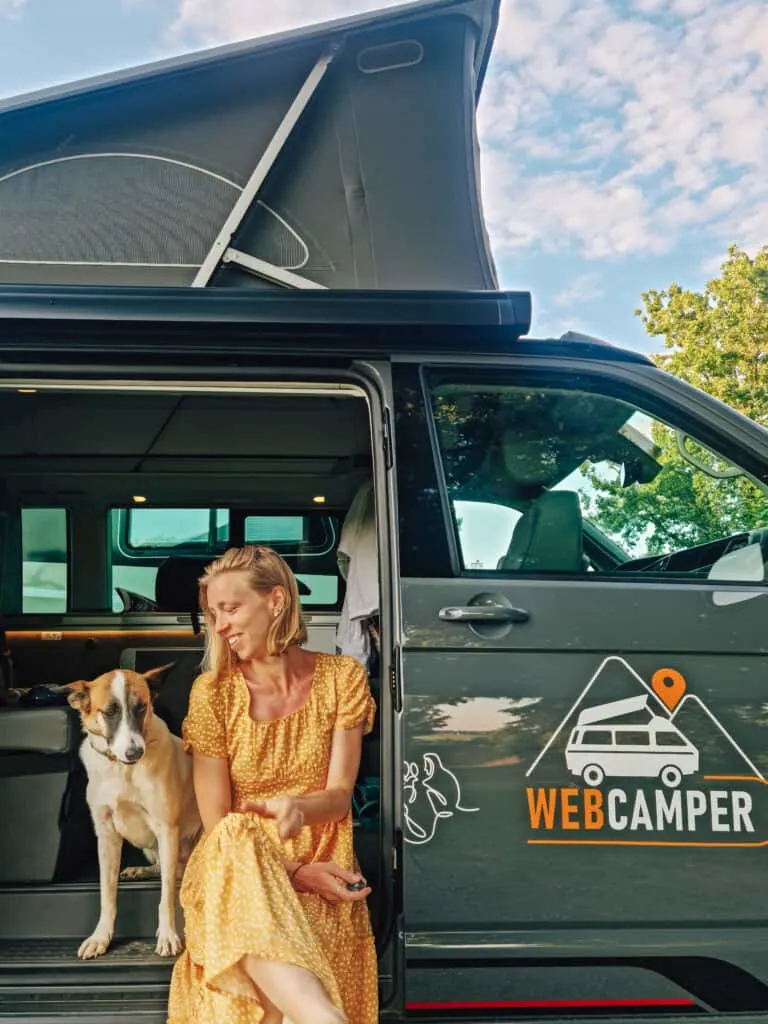 Let me introduce you to WebCamper, a trusted campervan rental company in Luxembourg that I have to give 5 stars.
Offering a diverse fleet of vans and caravans to cater to all types of adventurers, this rental company in Luxembourg is ideal whether you're exploring Europe with your family or embarking on a solo journey.
Benefits of renting a van with WebCamper
Renting from WebCamper allows you to enjoy the comfort and flexibility of van life without a hefty financial commitment.
If you're like me and you prefer to 'test the waters' before making a decision, campervan renting is just that.
The vans and caravans at WebCamper.lu come with so many amenities, that make it a breeze for first-timers: warm blankets, pillows, cutlery, plates, and optionally you can have a grill for some taste BBQ evenings.
With various van options to suit different group sizes and preferences, finding the ideal fit is effortless through their user-friendly website. It only took me a few minutes of browsing to find a modern campervan that would suit the trip perfectly.
All of WebCamper's vans are impeccably maintained, ensuring a worry-free and comfortable trip. I encountered zero issues on the road and this was only thanks to the attention to detail carried out at the company itself.
They only have new models – my VW California T6 was almost brand new!
Pet-friendly cars are available
They have a 24/7 assistance phone number. That's so reassuring!
Cost-effective daily and seasonal rates and a simple booking system are what make WebCamper the ultimate van rental company in my eyes.
Overview: Itinerary highlights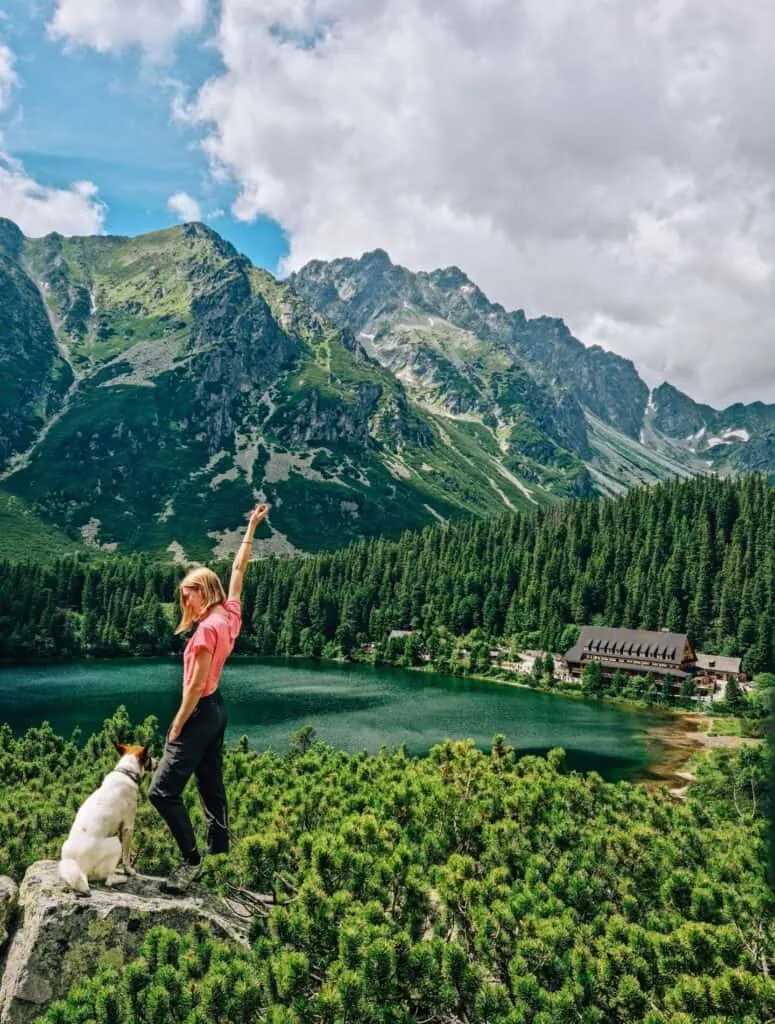 Who better to provide an 'on the road' travel itinerary for Germany, Austria, and Slovakia than someone who recently made the trip themselves in a van from WebCamper?
I'm thrilled to share insights from my amazing travels exploring these countries. Let's start with a handy overview of what's awaiting you!
Campervan pickup
Pick up your campervan from WebCamper (WebCamper Z.A. Reckschleed L-5411 Canach). Travel to Luxembourg City – your first destination!
After an introduction by the team to the campervan, you're ready to go!
Nürnberg
Begin your exploration with a visit to Nürnberg Castle, an iconic medieval fortress overlooking the city.
Stroll through the charming streets of Nürnberg's Old Town, admiring its well-preserved architecture and historic landmarks.
Discover the Albrecht-Dürer-Haus, the former residence of the famous artist Albrecht Dürer, now a museum showcasing his works.
Wander through the Hauptmarkt, the main market square, and witness the ornate Schöner Brunnen (Beautiful Fountain).
Dine at Albrecht-Dürer-Stube, a small restaurant that serves the famous Nürnberg Rostbratwurst, a delicious sausage dish!
Arrival in Straubing
Explore the medieval charm of Straubing Castle and step back in time.
Take a stroll through Stadtplatz, the main square, and enjoy a traditional Bavarian dinner at Straubinger Weißbierhaus, a lovely centrally located restaurant that serves traditional German cuisine. I recommend booking ahead since this place is highly popular with locals and tourists alike.
Passau
Drive to Passau, known as the 'City of Three Rivers'.
Admire the stunning convergence of the Danube, Inn, and Ilz rivers from Veste Oberhaus.
Explore the Baroque beauty of St. Stephen's Cathedral and wander through the charming Old Town.
Relax with a boat cruise along the Danube to experience Passau's scenic charm.
Rent a bike and ride to Austria (20 min away) and have a traditional pancake (Palatschinken)
There's a lovely parking right next to Veste Oberhaus. There is no camping from which you can walk to Passau downtown.
Pölten and Bratislava
Head to St. Pölten and visit the impressive St. Pölten Cathedral and the governmental district.
Delight in lunch at Gasthaus Zum goldenen Kreuz, where you can indulge in traditional Austrian dishes.
Drive to Bratislava, Slovakia's capital, and explore Bratislava Castle for breathtaking views.
Wander through the vibrant streets of the Old Town and experience its lively culture.
Dine at a cozy restaurant and indulge in Slovakian delights.
Drive to Piestany
Piestany and Trencin
Visit the renowned Piestany Spa Hotels for a relaxing and rejuvenating experience. Spa Irma was my favorite and I felt like re-born after the mud bath!
Enjoy a leisurely walk along the picturesque Spa Island surrounded by lush greenery.
Head to Trencin and marvel at the majestic Trencin Castle perched atop a steep rock.
On the way to the Tatra Mountains, I recommend immersing in Slovak folk architecture at Čičmany village with its unique painted wooden houses.
Belá and the Tatra Mountains
Venture to Belá, a gateway to the awe-inspiring Tatra Mountains.
Explore the Tatra National Park with its stunning vistas and pristine lakes.
Embark on an adventurous hike Strbske Pleso – Popradske Pleso
Recommended hikes: Krivan Peak and Dumbier Peak
Overnight wild camping stay in the Tatra Mountains region.
Banská Bystrica and Almtal
Travel to Banská Bystrica and visit the iconic SNP Square and the Slovak National Uprising Museum.
Drive along the picturesque roads from Banska all the way to Austria.
Enjoy a scenic drive to Almtal in Austria, surrounded by serene landscapes and crystal-clear lakes.
Overnight stay in Almtal Camping which comes with a sauna, infrared cabin and a swimming pool!
Dachau and return to Luxembourg
In case you feel like it, head to Dachau and visit the Dachau Concentration Camp Memorial Site for a poignant historical experience.
Take a contrasting trip to Schleissheim Palace, a Baroque masterpiece with stunning gardens.
Drive back to Luxembourg.
Must-See Sights and Activities
Oh, what an adventure it has been! Condensing my treasured campervan stop-offs in Germany, Austria, and Slovakia into this blog was no small feat, but somehow I managed!
From breathtaking landmarks to unforgettable sights, and thrilling activities, these memories are going to stay with me forever. I even included some hidden gems for curious souls.
Feel free to follow my itinerary for an amazing journey, or tweak it to your liking.
Germany: Intriguing History, Wholesome Food, and Scenic Bavarian Landscapes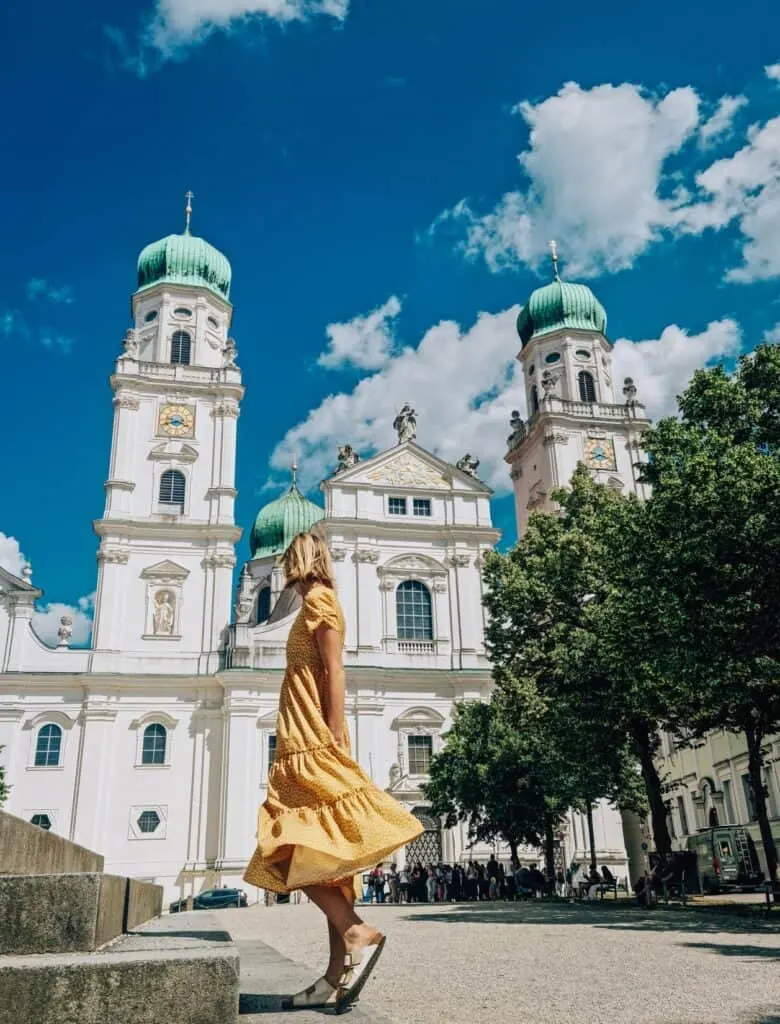 Road-tripping through Germany was an awe-inspiring adventure, filled with an intriguing history and delightful surprises.
My journey began in charming Luxembourg, exploring its rich heritage and stunning architecture.
From here I drove off to Nuremberg and the town's medieval charm left me captivated, as I wandered through the ancient castle and walked along the historic city walls.
Straubing and Passau offered a glimpse of the past with their iconic cathedrals and quaint streets too.
I was particularly happy to return to Passau, a charming city I called home for 2 years!
For foodies, Germany is a real paradise.
With mouthwatering sausages, pretzels, and hearty dishes that warmed my soul – I'll likely try and recreate a few recipes at home.
But it didn't stop there; the Bavarian landscapes stole my heart with their picturesque mountains, lush forests, and enchanting lakes.
Austria: Mesmerising Nature, Delightful Traditions, and Old Architecture
Traveling on wheels through the diverse landscapes of Austria was nothing short of a heavenly experience.
Each town had a unique, captivating charm whilst St. Pölten, the vibrant capital of Lower Austria, offered a blend of modern architecture and historical landmarks.
The Almtal region with its stunning green valleys, serene lakes, and pristine forests, was truly one of the most beautiful natural settings I've ever visited in my lifetime.
Off-the-beaten-path, I discovered the delightful tradition of 'Heuriger'in the Wachau Valley. These quaint wine taverns offer authentic local wines and homemade delicacies, where locals and travelers alike come together to embrace the region's flavors.
It's definitely worth stopping here!
Slovakia: Folk Culture, Rewarding Hikes, and Breathtaking Views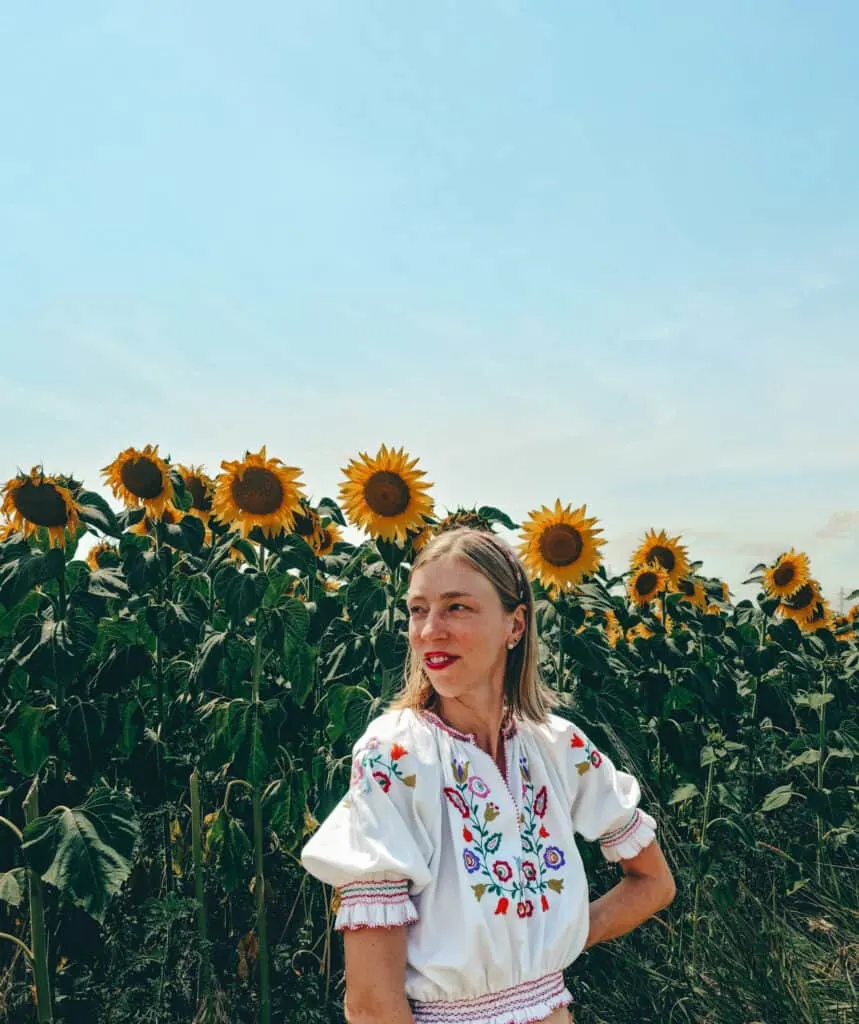 Exploring Slovakia was an enchanting journey that has left me itching to go back already.
With the goal of visiting a country that I have never been to before, Slovakia was a real discovery.
The country's rich cultural traditions span many art forms including tapestry and folklore.
My adventure began in Bratislava, where history unfolded through its medieval castle and charming old town.
And then there were the landscapes! The Tatra Mountains' majestic peaks and the lush countryside offered postcard-perfect vistas at every turn.
For an off-the-beaten-path day, I discovered the picturesque village of Čičmany, known for its distinctive painted wooden houses, an art form unique to Slovakia.
I even got the chance to visit a seamstress, Kaška – Výroba a renovácia krojov in Banska Bystrika, renowned for making traditional folk clothing.
If you are a castle lover – Slovakia holds plenty of them for you. They say that there are over 150 across the country!
My favorite castles in Slovakia were:
Lietava Castle
Spis Castle
Trencin Castle
Orava Castle
Bojnice Castle
Visited campsites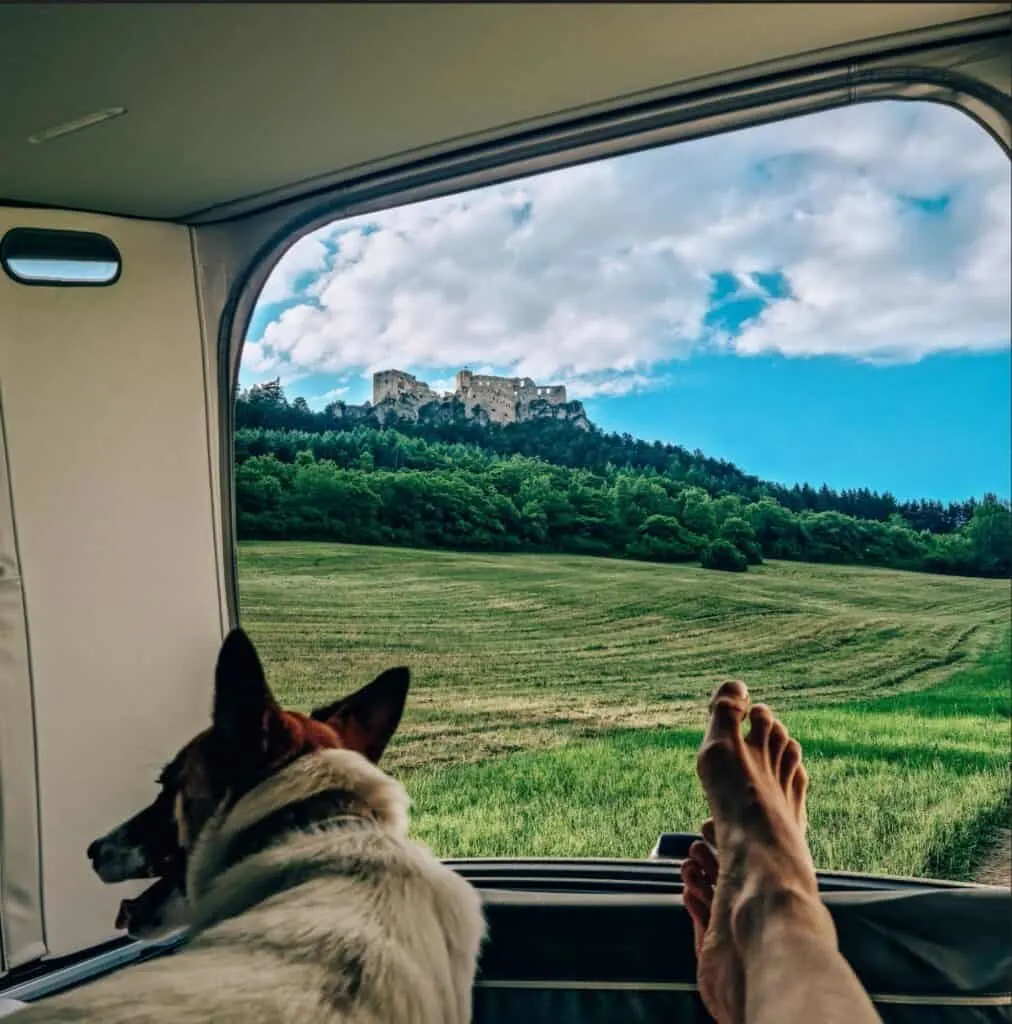 During my van trip, I aimed to have a good mix of wild camping and staying on secured camping.
There are plenty of brilliant campsites to choose from and these days camping sites come with all the amenities such as WiFi and hot showers.
Below I've detailed each that I stayed at, complete with addresses and contact details.
1. Nuremberg
Camping zur Muhle
Seewaldstrasse 75 · 90513 Zirndorf
+49 911 693801
2. Straubing
Wohnmobilstellplatz Straubing
Geltolfinger Rennweg 33, 94315 Straubing
+49 1575 8156604
https://maps.app.goo.gl/DkcZiK1e5XJMv5uD9
3. Passau
Stellplatz am Bauernhof
+49 1511 0983096
https://maps.app.goo.gl/GV28vhxwufXPvXvJA
(Farmstay – 45min walks to the cathedral)
Alternatively: Free parking near Veste Oberhaus
4. St Pölten
Camping am See
Bimbo Binder-Promenade 15
3100 St Pölten
+43 676 989798898
5. Piestany
Camping Pullman
SK, Cesta Janka Alexyho
921 01 Banka-Ratnovská cesta,
Slovakia
+421911201089
https://maps.app.goo.gl/CtfaLCFgsdyWAzt39
6. Bela
Camping Belá Nižné
Kamence, Slovakia
+421905742514
https://maps.app.goo.gl/pBPM3UJPyj3GW2zj7
7. Tatra Mountains
Demänová Rezort
Demänovská cesta 584,
031 01 Liptovský Mikuláš,
Slovakia
+42191892944
https://maps.app.goo.gl/YwKFNKaZ4AyCdTwm6
Autocamping Tajov
Tajov
+421484197320
https://maps.app.goo.gl/Erb5Ke8tRWojpnGV9
Minicamping Jana
Liptovská Kokava 226, Liptovská Kokava
+421 915 809 865
8. Almtal
Almtal Camp WellnessWelt
Enengl 2, 4643 Pettenbach, Austria
+436641664028
9. Dachau
Camping Ampersee
Josef-Kistler-Weg 5
82140 Olching
+49814212786
Tips For Campervan Living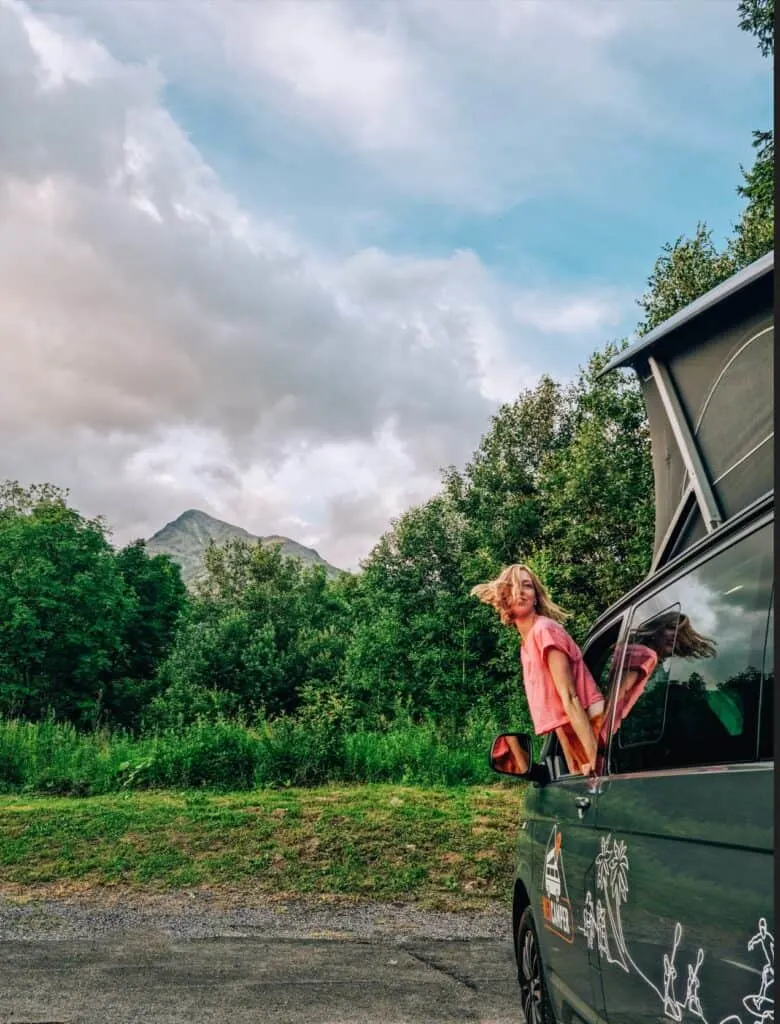 If you're gearing up for your first campervan adventure (like me), packing smart is the way to go.
First, I am SO happy I rented my van with WebCamper because it came with all the amenities: super warm blankets, a grill, cutlery, plates, pillows…
Let me share some invaluable tips to make your journey smooth and stress-free.
Trust me, with a little strategic packing, you'll be all set for an unforgettable road trip experience.
Bring versatile clothing suitable for all types of weather conditions and don't forget comfortable footwear (I couldn't help but pack a pair of slippers for the true 'homely' environment).
You will need to bring towels and extra bedding if you are traveling during the colder months.
Carry out all safety measures carefully before hitting the road. Though every van is inspected prior to the rental at WebCamper.lu, an extra check on the vehicle's condition won't do any harm and will provide you with peace of mind.
Plan your route carefully and have a backup plan in case of any changes.
If you are visiting popular destinations, make sure to book your camping sites in advance.
Practical Tips for a Successful Road Trip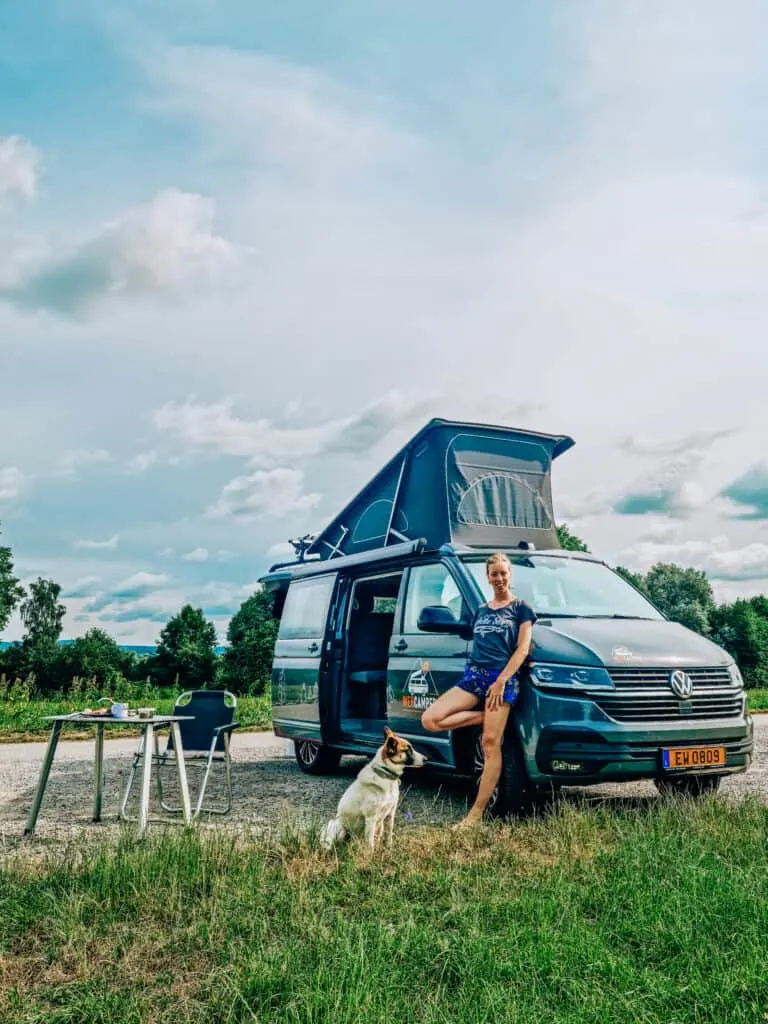 Planning a road trip can be overwhelming, but worry not my friend, I've got your back!
Fresh from my research and first-hand experience, I've gathered some practical tips to keep you on the right track and ensure a smooth adventure on the road.
Make sure that any maps you're using are up-to-date, with this said, GPS navigation systems are the best navigation tools, especially for a trip exceeding more than 3 days.
Plan your route, and follow my itinerary for the most scenic drives and interesting stop-offs.
Familiarise yourself with each country's driving regulations. This includes checking speed limits and carrying the documentation required.
Check ahead for any road tolls or vignettes requires across Austria and Slovakia. You will need to purchase these ahead of time or at the last gas station before entering the country.
Always be aware of the local traffic rules and etiquette. Pay attention to road signs or you could end up with an unwanted fine!
It goes without saying, but familiarize yourself with the security and alarm features of your van.
Overnight Parking Rules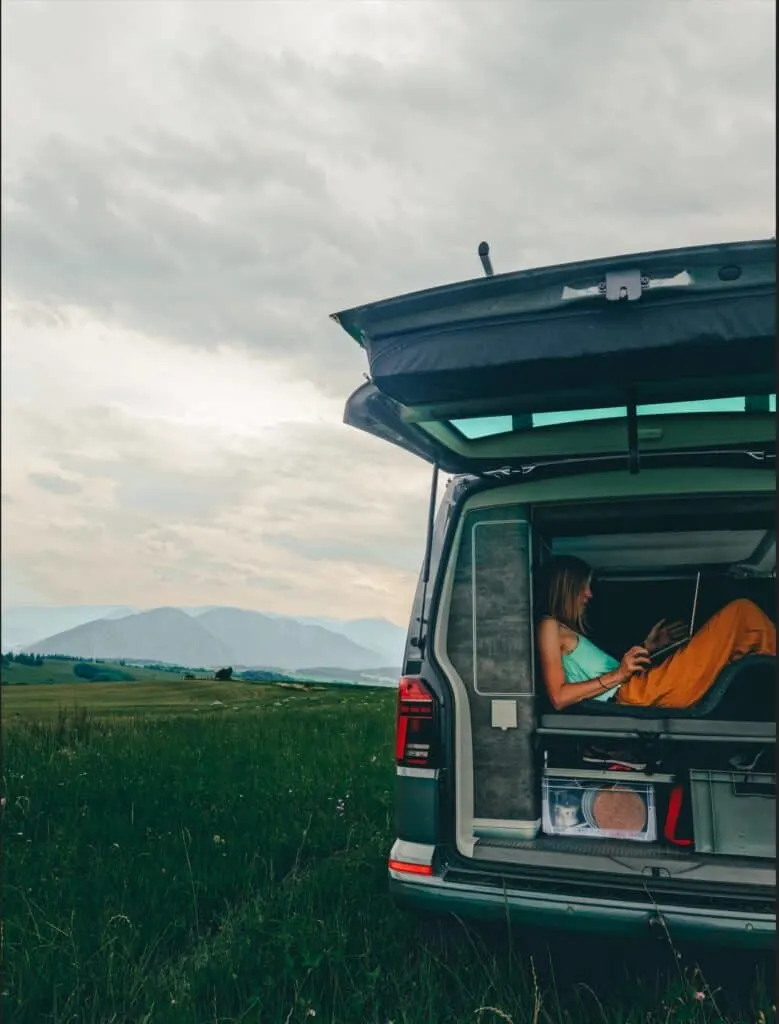 It can be tempting to park overnight when the opportunity arises.
However, I recommend acting with precaution. If you park without permission overnight you may find yourself in an uncompromised situation where you get into trouble.
Make sure that you utilize mobile apps and websites to do your research! This way you can find designated parking spots that are safe and legal to stay in overnight. I recommend the following apps:
My final thoughts
Traveling in a campervan through Germany, Austria, and Slovakia was in one word – incredible! I cannot express my gratitude enough to WebCamper, who made this journey possible.
I was able to freely travel to each country to put together an itinerary that otherwise would have proved difficult if it wasn't for the flexibility of living in a van.
So for that, I'd like to offer a heartfelt thank you! Their reliable service and well-equipped campervan added comfort and convenience to our incredible adventure.
Now, it's your turn to hit the road and embrace the thrill of a road trip. If you're seeking a unique traveling experience with no limits, I cannot recommend WebCamper enough.
What are you waiting for? Go chase those travel dreams!
Hola! I am Paulina, a fervent travelette who crossed the Atlantic Ocean by Boat HitchHiking. On my blog, you'll find all the tips to make the most of your holiday. Get ready to enjoy outdoor and sustainable travel like hiking, cycling or sailing. Let's hit the road together!