Backpacking is the ultimate activity to get some fresh air and experience nature on foot. There is nothing like carrying essential things you need to be self-sufficient on your back while absorbing picturesque views, break some sweat, and stay fit.
However, backpacking can be quite taxing on your body, especially on hilly terrain. You will lose a considerable amount of water through sweating and for this, you need to keep yourself hydrated throughout your hike.
Whether you are an avid hiker or is it your first time hiking, it pays to have the best backpacking water bottle before you hit the trail. However, when looking for the best hiking water bottle, the options can be overwhelming.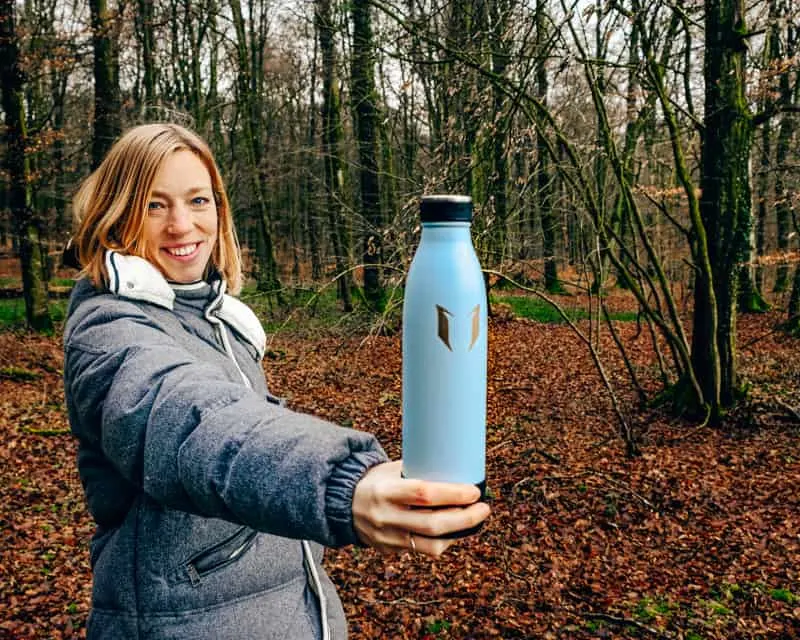 There are various best water bottles with metal offered by various brands making it difficult to choose the best travel water bottle.
When it comes to water bottles, I have recently settled down with Super Sparrow Water Bottles. I've got the Standard Mouth, Small Mouth and Extra Light Tritan bottles from Super Sparrow and couldn't be happier.
I have created this guide to help you choose the best water bottles for hiking from lightweight to steel, leak-proof, and insulated. I have identified for you my top choices available at Super Sparrow for backpacking, hiking, cycling, biking, and more.
Check all Super Sparrow Bottles here
This blog is supported by you, dear reader. If you purchase through a link, I earn a small commission. As an Amazon Affiliate, I earn from qualifying purchases.
1. Best Backpacking Water Bottle – Overall Pick:
Staying hydrated is easy with this beautiful-looking, thirst-quenching travel companion with you.
Made with BPA and phthalate-free and vacuum-insulated stainless steel, this is the best-insulated water bottle that provides you with the ability to enjoy hot and cold drinks easily and helps stay hydrated.
The bottle comes with two interchangeable lids, a bamboo lid with a carabiner to secure the bottle to bags for outdoor use, and a sports lid making it easy to drink from the bottle without removing the cap.
It also comes with two straws and a thin cleaning brush.
An insulated carry sling is provided to further enhance temperature capability and protect the bottle from scratches and dents and each bottle comes in a gift box for a great present.
This best metal water bottle is super versatile and can hold your favorite beverages without warping under temperature changes. It keeps beverages cold for 24 hours and keeps them hot for up to 12 hours!
Available in various sizes and colors, it is suitable for men, women, and children. Do not hesitate to buy it as I am using this too and is the best backpacking water bottle you can have.
On top, the bottles are very affordable, which makes them a great outdoorsy gift under $50!
Click here to buy the bottle now
2. Best Lightweight Water Bottle: Top Pick
I just like the texture of this superb lightweight water bottle. It is smooth, available in two versions, frosted and transparent, and performs better than any other sports water bottle available on the market.
Tritan sports bottle by Super Sparrow has a premium design with a static mouth gulper with a secure lock mechanism to keep the liquids from spilling, thus making it the best leak-proof water bottle.
The bottle is equipped with a removable strainer to help you infuse water with fruits, tea, or herbs without getting any stuck inside the mouthpiece, thus this makes the Tritan bottle the best tasting water bottle on the market.
The bottle also has a carry strap attached and I think this is the best backpacking water bottle I have come across. If you are an avid sportsperson or hiker, then the Tritan Sports water bottle is a must-have.
3. Best Stainless Water Bottle:
Crafted from high-quality food-grade 18/8 stainless steel, this water bottle is sturdy and durable making it the best backpacking water bottle.
The smallmouth bottle has a rubberized base which makes it easy to grip and the non-toxic BPA-free material maintains the taste and purity of your favorite drinks providing a reusable and healthy alternative to disposable bottles.
This stainless steel water bottle has a unique pop up straw design that lets you sip water without the hassle of removing the cap.
It also comes with a sports lid with pivots and a flexible strap.
This best biking water bottle meets your everyday hydration needs while keeping the fluids piping hot or ice-cold as well as fit comfortably in your hand, backpack, and bicycle bottle racks.
This smallmouth water bottle comes with a 30-day money-back guarantee and a 12-month warranty as well. So, what are you waiting for? Pick your favorite color now.
4. Advantages of Super Sparrow Bottles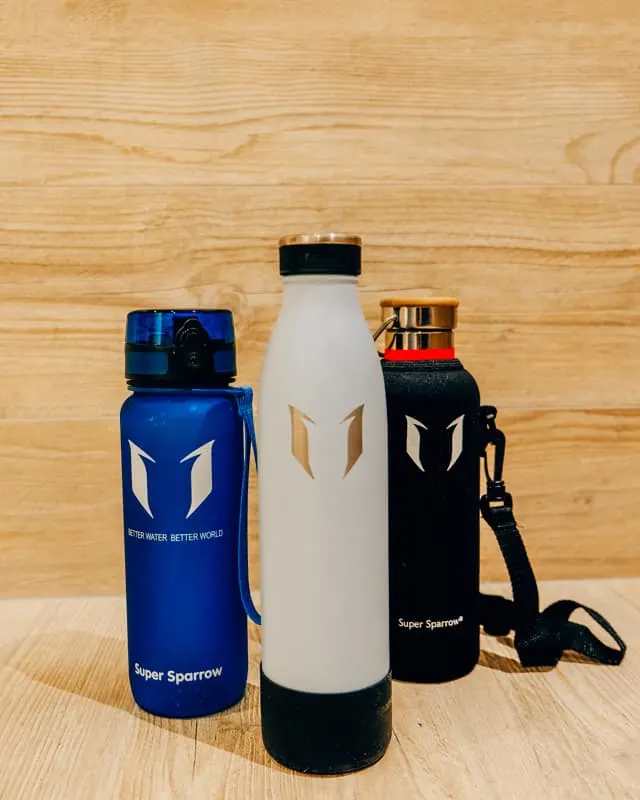 Established in 2015, Super Sparrow provides people with the ability to easily enjoy both hot and cold fluids and always stay hydrated on the go with their excellently designed water bottles.
The water bottles are suitable for any outdoor activity, whether running, hiking, biking, backpacking, or camping.
Super Sparrow creates the best backpacking water bottle(s) that are durable, made of non-toxic BPA-free material, leak and spill-proof, and very easy to hold with one hand.
Excellent Insulation
Keep your hot fluids warm for up to 12 hours and cold drinks chilled for up to 24 hours with the Super Sparrow water bottles.
The 18/8 stainless steel double-wall vacuum insulation technology helps keep your liquids at the required temperature as well as ensure no sweating or condensation.
Toxic-Free Material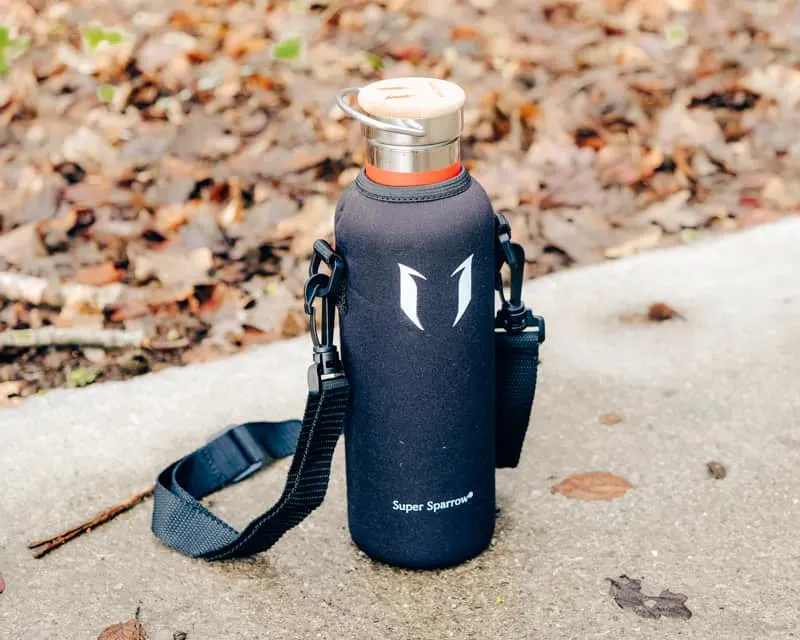 As outlined earlier, Super Sparrow uses stainless steel BPA, phthalates, lead, or other toxic-free material to build their bottles which means they are free from dangerous compounds that deteriorate your health and environment as well.
Leak and Spill Proof
The best reusable water bottle has a leak-proof, insulated, BPA, and phthalates free cap with unique patented lock loop technology making the Super Sparrow water bottles 100% leak and spill-proof.
Tilt it, spin it, or lay it flat, it won't leak.
Pro Hydration
With the different lids and straws, you can either drink the fluids in fast flow or slow sip as you like.
No matter whether you are cycling, biking, or backpacking, the Super Sparrow's best backpacking water bottle is always prepared for your refreshments.
Easy to Clean
Super Sparrow is the best water bottle brand that makes easy to clean bottles. Water bottles are sort of the worst to clean as you need a specific brush or need to disassemble the bottle to wash it.
However, with Super Sparrow's best refillable water bottle, it's not the case.
Their water bottles come with a bottle brush and are dishwasher safe making cleaning bottles truly painless.
Sustainability
Thanks to its outstanding quality, the bottles by Super Sparrow are extremely longlasting. This amkes it the perfect alternative to plastic bottles.
Indeed, you should avoid bringing plastic bottles to your hiking or backpacking trips. It causes too much harm to Mother Nature.
Along with backpacks made from recycled materials and vegan hiking boots, reusable water bottles are one of the best ways to be an eco-friendly hiker.
5. Types of Backpacking Water Bottles by Super Sparrow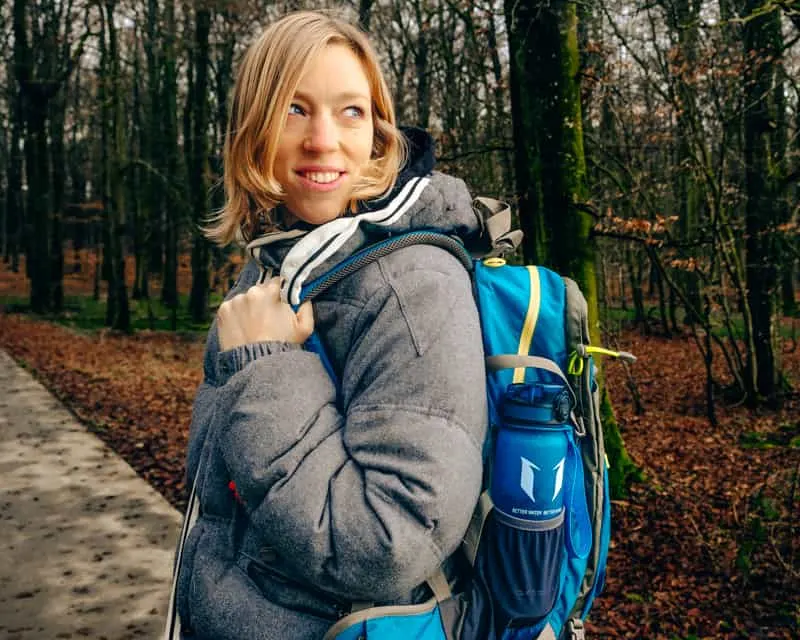 1) Wide Mouth
Wide mouth water bottle has a great design with a screw-top lid and carry handle. The unique stainless steel double walled LockTemp technology with a vacuum seal cap will keep your drinks at the perfect temperature.
This best large water bottle can be used to keep soup, tea, coffee, or other hot liquids you love. Shop here
I recommend bringing a cup as it is not practical to drink hot liquids straight from the wide mouth. The bottle is also superb for beach days where you need ice-cold fluids.
2) Standard Mouth
This standard mouth water bottle has an ergonomic design making one-handed use a breeze. It comes with two interchangeable caps, the sports cap for easy drinking without the hassle of removing the cap each time.
Loop cap with carabiner for attaching with the bags.
The stainless steel insulation keeps the water hot with no nasty smell or flavors and it is the best hot water bottle as well.
3) Small Mouth
Staying hydrated is easy with a small mouth portable thirst-quenching travel buddy.
Whether you are headed to hiking, cycling, or a quick jaunt across town, you can easily take your refreshment with you in this best steel water bottle.
The small mouth makes it easy to gulp down the liquids and it also comes with interchangeable caps, sports, and screw top.
4) Tritan Sports Bottles
Made with the highest quality Tritan co-polyester plastic, BPA free, and recyclable, the Tritan sports bottle is the best backpacking water bottle thanks to its light weight.
It has a static mouth gulper design and a special locking mechanism to keep the content from leaking.
It is equipped with a filter to pop fruit and vegetable pieces to flavor the water without getting stuck inside the mouthpiece.
5) Accessories
Super Sparrow not only sells high quality and good looking water bottles but even accessories to further make the bottle easier to use.
The standard mouth bottle sling makes the bottle easy to carry around tied to your arm or on the backpack.
If your straw lid is worn out you can purchase a new one at an affordable price and the soft silicone boot prevents your bottle from bumps and dings.
6. Performance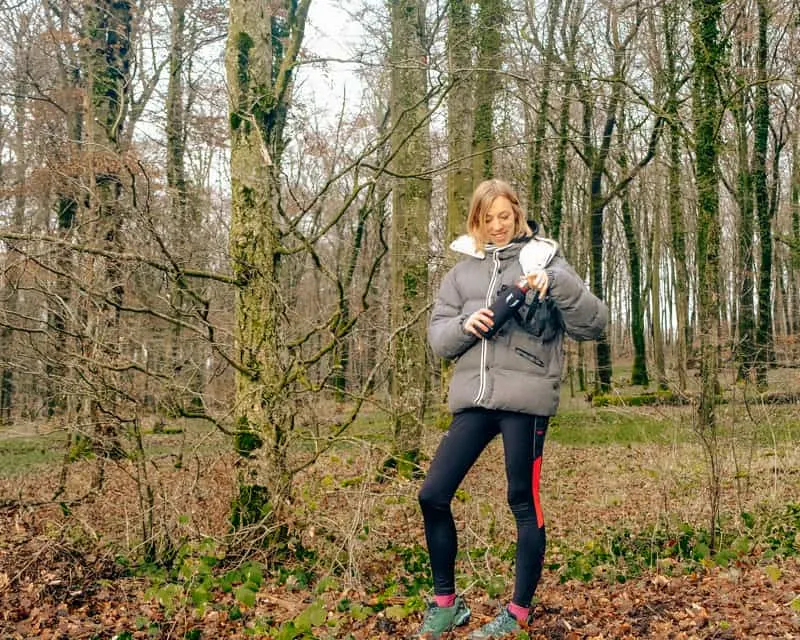 The lid is spill-proof and closes tightly, keeping the contents intact. I turned and twisted the bottle to check for leakage, but found none.
The bottles are manufactured with LockTemp technology to keep the liquids cold for 24 hours and hot for 12 hours.
7. Durability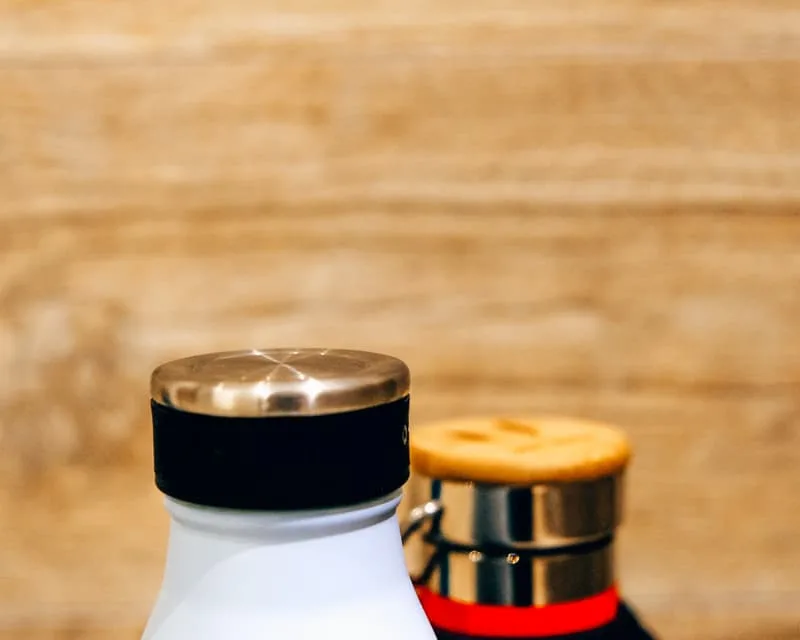 Their water bottles are quite robust and dustproof. I accidentally dropped my water bottle and thought that I broke it, but I was surprised to see that there was no scratch.
To make your water long-lasting, use the protective sleeve and the silicon boot.
8. Portability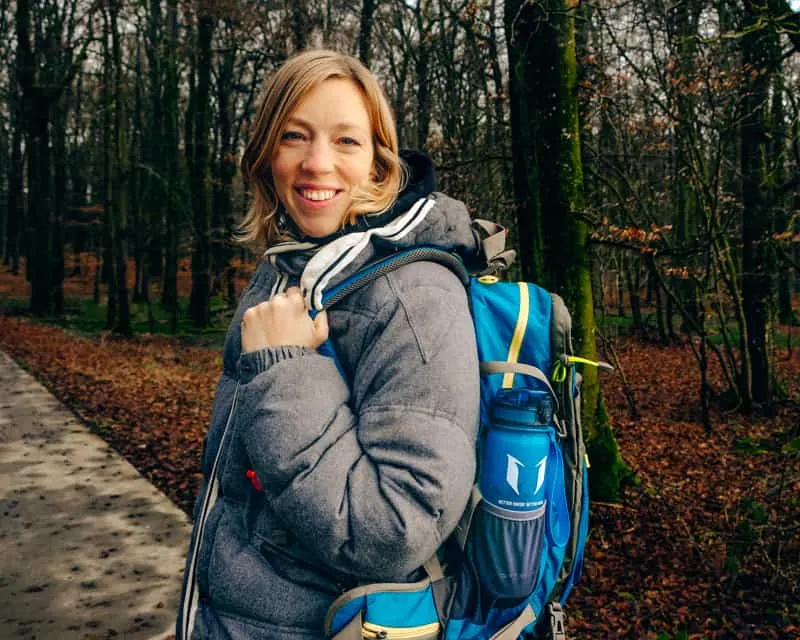 Super Sparrow water bottles are lightweight making them easier to carry around. The 750 ml bottle weighs 359 grams and the 500 ml weighs only 305 grams.
This makes them an appropriate addition to your ultralight hiking gear and the best backpacking water bottle around.
I hope you liked my review of the best backpacking water bottle by Super Sparrow. Have you a water bottle from Super Sparrow? I would love to read your experience in the comments!
---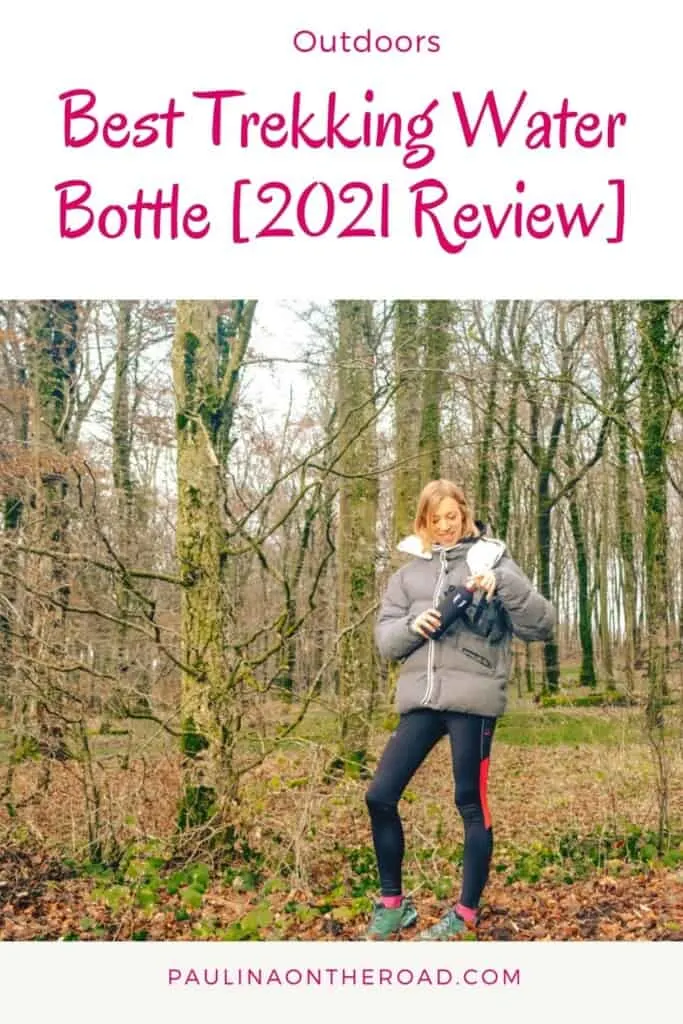 ---
Disclosure: This post has been sponsored by Super Sparrow. Opinions are, as usual, my own.
Hola! I am Paulina, a fervent travelette who crossed the Atlantic Ocean by Boat HitchHiking. On my blog, you'll find all the tips to make the most of your holiday. Get ready to enjoy outdoor and sustainable travel like hiking, cycling or sailing. Let's hit the road together!