A comprehensive guide to the best water bottles for hikers based on durability, size and affordability
Staying hydrated is essential for good health and wellbeing, but it is more important when you are hiking.
That's why knowing what's available on the market and investing in one of the best water bottles for hiking is essential for any hiker.
When walking the terrain wearing sustainable backpacks, you sweat a lot, feel tired, and dehydrated.
Dehydration impacts the thought process and you do not want to traverse with a confused mind.
Thus, having the best water bottle for hiking provides an easy way to carry water and top up your fluid levels whenever necessary.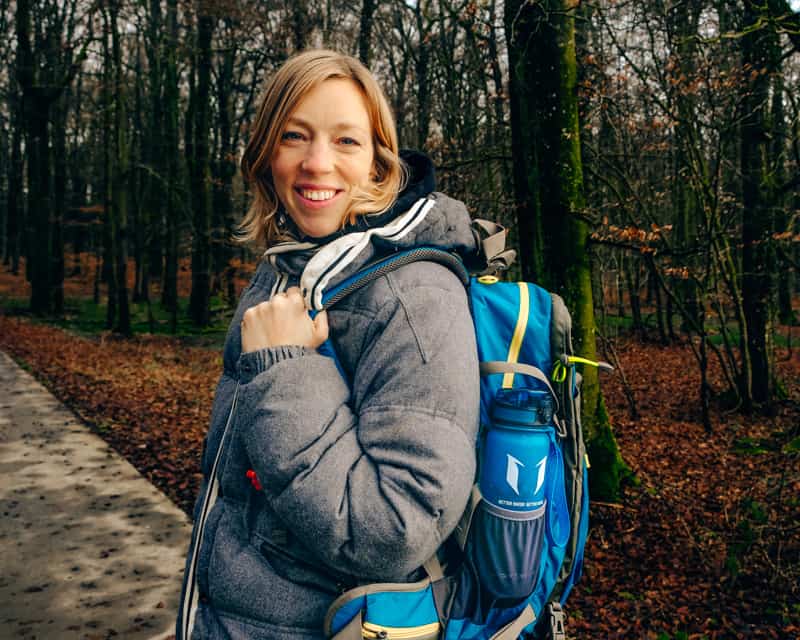 Some have a straw, spout, or flip cap making it easy to drink on the go, some can even filter the water to remove harmful substances, keep the liquids chilled, while others are collapsible.
This makes it difficult to choose the best water bottles for hiking.
No worries, I have tested various water bottles for hiking and chosen the 10 best water bottles for hiking.
Below you will find my top picks for hiking water bottles which include a range of styles, from stainless steel models to lightweight designs to premium insulated and water-filter bottles.
If you're hoping to take the best water bottle hiking, this guide will help you find the perfect fit for you.
You might also find some great ideas for sustainable Christmas gifts for the hikers in your life, or as gifts for national park lovers who hike a lot!
Thanks to affiliate links, I pay my bills. If you make a purchase through them, I may receive a small commission at no cost to you. As an Amazon Associate I earn from qualifying purchases. All opinions are always mine. Merci!
Overview: The Top 5 Best Water Bottles for Hiking
Where to buy the Best Water Bottles for Hiking
Recreational Equipment, Inc. (REI) sells high-quality outdoor gear and apparel from men, women, and kids.
REI also provides outdoor equipment for rent, expert advice on outdoor experiences to enjoy alone or with friends and family.
Not surprisingly, you can find loads of high-quality and sustainable water bottles for hikers at the shop.
The retail shop is dedicated to sustainability and every product, including their hiking water bottles, is made to last.
If you're looking for more eco-friendly hiking gear from REI, check out my guides on the best vegan hiking boots, sustainable vegan backpacks, and the best backpacks made from recycled materials.
Amazon is the world's largest online retailer where you can buy just about anything, from retro tables and velvet suit hangers to expandable garden hoses and, of course, the best hiking bottles.
All of their products have a star rating and reviews. This means you can compare the bottles and then choose the best hiking bottle for you.
Best Water Bottles for Hiking
Highlights
Premium design with static mouth gulper
Made of BPA-free Tritan plastic
Removable strainer to infuse water with fruits, herbs, or tea
Durable and easy to use
The Super Sparrow Tritan sports water bottle has an ergonomic shape enabling you to hold it easily in one hand with special reflective frosted and glossy casting.
The bottle is made of 100% toxin-free Tritan co-polyester plastic, which is safe both for the environment and you.
This water bottle has a static mouth gulper to easily drink fluids and a secure lock mechanism makes it leak-proof.
The bottle also has a removable strainer that allows you to infuse tea, fruits, or herbs with water to taste it better.
The Tritan sports water bottle is durable and dust-proof as well. I dropped it while traversing the trail and was like oh gosh, but when I picked the bottle there were no scratches.
This is the best backpacking water bottle I have come across.
Dimensions
350 ml, 500 ml, 750 ml, 1000 ml, and 1500 ml
Comfort
A special spill-proof cap that swings open with a one-handed push button and the static mouth gulper offers effortless drinking.
Durability
It is tough, durable, and highly resistant to impact. You can use a silicone boot and protective sleeve to make it long-lasting.
Other features
This ultralight backpacking water bottle is high-quality, and comes with a lifetime guarantee.
Highlights
Lightweight and durable
Affordable
Crafted from next-gen recycled resin
Easy to use and clean
If you are looking for one of the simplest and best water bottles for hiking, then look no further than the Nalgene Sustain wide-mouth water bottle.
This classic bottle has ounce measuring markers on the side as a bonus to keep a tab on your hydration.
Moreover, it is made from Tritan renew copolyester, helping you lessen your carbon footprint.
The wide-mouth design easily fits most filtration devices, and you can add ice cubes as well.
This hiking bottle is durable, easy to clean, and affordable, making it the best lightweight water bottle for hiking.
Also, if you are looking for the best gifts for outdoorsy people under $50, this bottle tops the chart.
Dimensions
3.5 x 8.25 inches
Comfort
Easy to clean, dishwasher safe, wide mouth with gulper for easy drinking
Durability
Over the years I have bought Nalgene on countless hikes without any major issue. It is quite robust.
Other features
It has a screw cap, completely leak-proof, and guaranteed for life.
The GSI Outdoors MicroLite insulated vacuum water bottle is made of stainless steel and holds about 720 ml or 24 ounces of fluids.
This backpacking flask is perfect to keep fluids ice-cold for up to 24 hours and tea or soup piping hot for 12 hours.
It is the most compact bottle with a flip-top cap for easy drinking. The Microlite vacuum technology offers outstanding performance while being 1/3 lighter than other bottles.
If you are looking for a lightweight water bottle for hiking, then this water bottle is the best choice.
Dimensions
3.5 in x 3 in x 10 in
Comfort
Ingenious push-button lid with locking mechanism
Durability
18/8 stainless steel offers outstanding durability and purity
Other features
GSI engineered 2mm wall offers better performance while minimizing carbon footprint.
The Platypus SoftBottle caught my attention due to its simple, lightweight, and collapsible design. It is practical to carry for excursions that require lightweight, tightly packed gear.
For over 20 years the Platypus SoftBottle has prospered, and I can see why. It is easy to carry, space-saving, and makes a great source for easy hydration anywhere.
This lightweight hiking water bottle is one of the best space-saving options out there as the more you drink the lighter and smaller it becomes!
Dimensions
6 x 13 inches
Comfort
Narrows at the middle making it easy to hold and drink water
Durability
Made of polyethylene, it is highly durable
Other features
Tight screw lid makes it leakproof and fits in the backpack due to its compact size.
Highlights
Vacuum insulated
Robust stainless steel construction
Abrasion-resistant
Wide mouth for convenience
The Hydro Flask Wide Mouth Vacuum water bottle is quite popular among hikers, backpackers, campers, and other outdoor enthusiasts.
I had to find out why.
This popular backpacking flask offers great functionality with a bit of stylish flair.
The TempShield double-wall vacuum keeps liquids hot or cold for hours eliminating condensation and it is an eco-friendly water bottle for hiking as made from 18/8 stainless steel with BPA-free powder coating.
The Hydro water bottle is easy to clean and has a wide mouth with a screw lid featuring a handle for easy transportation. This is by far one of the best water bottles for hiking.
Dimensions
3.6 x 9.4 inches
Comfort
Body and cap connected by a retaining strap for transportation and wide mouth for quick drinking.
Durability
Made of stainless steel, it is durable, but sustained a few dents when I dropped it.
Other features
The wide mouth makes it easy to clean as well as compatible with other Hydro Flask Wide-Mouth accessories.
The CamelBak Eddy+ Kids' Renew water bottle features pop color and graphic design that entice kids to take sips and stay hydrated.
This kid-friendly water bottle also features a drink-through straw that makes drinking a whole lot easier and less messy. Plus, it comes with a fun shark design on the side.
Made with Eastman Tritan Renew copolyester with recycled material, the bottle is lightweight, BPA, BPS, and BPF chemicals-free. It's also an extremely durable hiking bottle, which means no matter what your kid throws at it, this water bottle will survive.
The CamelBak Eddy+ Kids' water bottle is easy to clean, spill-proof, and has a carry handle that makes it easy to carry along. No wonder this is one of the best trekking water bottles for kids.
Dimensions
3 x 7.1 inches
Comfort
Straw makes drinking easier and less messy for kids
Durability
Highly durable as made of Tritan Renew plastic with 50% recycled material.
Other features
Odor and stain-resistant with a slightly textured feel.
The Stanley Master Unbreakable is a fantastic water bottle for backpacking and rock climbing as it is made to withstand dents, scratches, and even a drop on a rock from a distance.
It is also the best camping water bottle if you plan to stay in a bivouac, or anywhere you might accidentally drop your bottle.
These water bottles are engineered with BPA-free 1 mm 18/8 stainless steel offering them exceptional durability, while the QuadVac insulation technology keeps your fluids hot or cold for up to 27 hours.
It also has a vacuum insulated steel lid that works as a cup for drinking and is leak-proof making it easy to carry for camping, fishing, etc.
Dimensions
3.5 x 11.9 inches
Comfort
The bottle's opening is wide, but the steel lid cover can be used as a drinking cup and keeps the drink hot or cold.
Durability
Exceptionally durable as it withstands dings and dents.
Other features
The watertight cap and the leakproof design makes this hiking bottle ultra portable.
The Super Sparrow insulated small mouth bottle keeps fluids hot for 12 hours and cold for 24 hours and has a sturdy design as it is crafted from 18/8 stainless steel and thus the best backpacking water bottle.
The smallmouth water bottle for hiking has a rubberized grippy base which makes it easy to hold and comes with a unique pop-up straw that allows you to sip water easily without removing the cap.
Made of non-toxic BPA-free material, this hiking water bottle does not alter the taste of your favorite drinks.
The bottle also features two interchangeable caps, the sport cap makes it easy to drink from the bottle while the and loop cap has a carabineer to secure the bottle to backpacks.
Dimensions
350 ml, 500 ml, and 750 ml
Comfort
Unique pop-up straw making sipping water easy with removing the cap.
Durability
This backpacking flask is made of stainless steel which makes it highly durable. It also has a distinctive powder coating that protects from scratching.
Other features
Easy to clean and dishwasher safe. Comes with two lids and straws for easy drinking.
On hikes, simplicity is key. You want to carry less gear to lighten the load and this is where the LifeStraw Go Stainless Steel Vacuum bottle shines.
It is a 24-ounce insulated bottle for hiking with a filter removing 99.9% of bacteria, parasites, microplastics, and turbidity.
If you are planning on traveling a bit further afield and need a water bottle with filtering capabilities, this Lifestraw hiking bottle is the way to go.
The activated carbon filter reduces chlorine and bad odors offering great-tasting liquids. Just fill the Lifestraw water bottle from a lake, river, or tap and filter as you sip.
Dimensions
3.3 x 9.4 inches
Comfort
Built-in carbon and membrane filters, filter the water as you sip.
Durability
Made of stainless steel, it is leak-proof and robust
Other features
Easy to clean and includes a cap with silicone mouthpiece and carabiner for easy carry.
Highlights
18/8 Stainless steel construction
Leakproof wide loop cap
Dishwasher safe
Backed by a lifetime guarantee
The Klean Kanteen Wide mouth water bottle is the best water bottle for hiking long days due to its large size, lightweight, and single-wall construction.
The wide mouth offers easy filling, pouring, and cleaning. It also easily fits most backcountry water filters so you can get clean water anywhere.
This water bottle has a loop cap with stainless steel inside, so water does not come in contact with the plastic.
Dimensions
3.5 x 9 inches
Comfort
Wide mouth allows easy filling, pouring, and cleaning.
Durability
Made of tough 18/8 food-grade BPA-free stainless steel
Other features
The lop cap seals tight to prevent leaks and you can attach the bottle to a backpack with a carabiner.
---
Buying Guide: What to look out for when buying Water Bottles for Hiking
Volume Measurements
Volume measurements on water bottles for hiking come in handy when you want to cook at the camp or mix energy drinks. It also helps you monitor your liquid intake when hiking.
Attached Lid
This is a useful feature to have in a hiking water bottle as when you open the lid it stays attached to the bottle avoiding the possibility of losing the lid.
Built-in Filter
When hiking, you just can't fill in the water from anywhere and drink. It might have bacteria and chemicals that make you sick, so having a water bottle for hiking with a built-in filter is great as it removes all of them.
Vacuum Insulation
Double-wall insulated water bottles for hiking are a great invention. They keep your fluids hot or cold for hours and this feature is great when you want to piping hot drinks in cold weather or gulp down chilled drinks when it's hot.
---
Short FAQ about the Best Water Bottles for Hiking
1. What are the best water bottles for hiking?
All the water bottles mentioned in this guide are the best water bottles for hiking. But my favorites are the Super Sparrow Insulated Small Mouth Bottle and LifeStraw Go Softbottle.
2. What are the best sports water bottles?
The best sports water bottles are Super Sparrow Tritan Sports water bottle and GSI Outdoors MicroLite.
3. What water bottle has the best design?
In my opinion, Super Sparrow Tritan Sports, Klean Kanteen Wide Mouth, and Stanley Master Unbreakable hiking water bottles have the best design.
---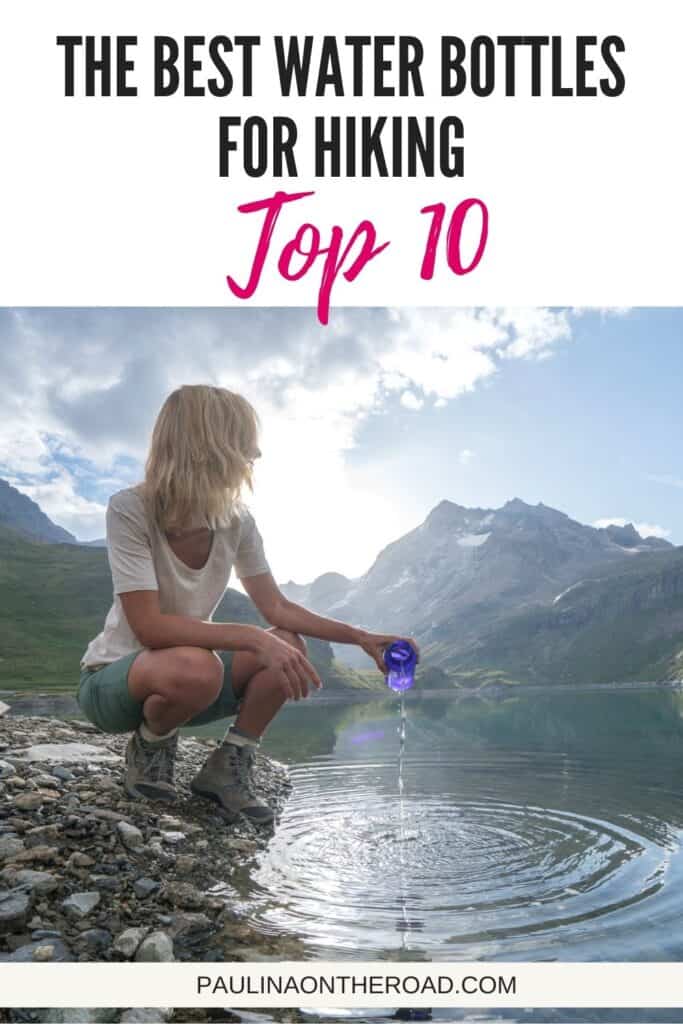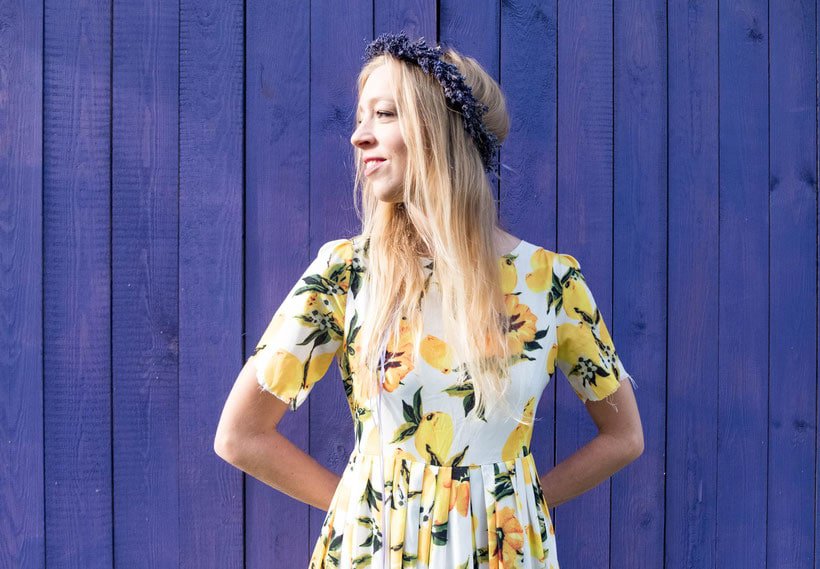 Hola! I am Paulina, a fervent travelette who crossed the Atlantic Ocean by Boat HitchHiking. On my blog, you'll find all the tips to make the most of your holiday. Get ready to enjoy outdoor and sustainable travel like hiking, cycling or sailing. Let's hit the road together!