Today I bring you a more fashionable post! I love to wear clothes that are inspired by wanderlust, but on the other hand I try to limit my shopping sprees due to the negative environmental impacts of the fashion industry.. I want to buy less but more consciously, taking into consideration the impact of the clothes I buy.
That's how I naturally came across KLOW, a platform promoting fashion with a commitment for the environment and our health. A brand that invites to consume responsibly without losing sight of fashion, design and elegance.
They also have a large selection of comfortable outfits which are perfect travel clothes and on top this is a great way to support a small business.
---
Like it? Pin it!
---
KLOW is an online platform that carefully selects partners working in fashion, beauty and decoration that are aiming for a change in the industry, supporting ethical behavior, production transparency and environmental sustainability.
The textile industry is among the most polluting industries in the world. That's why KLOW aims to provoke a change: slow and responsible consume with a sense of awareness of the impact of purchasing something new. You decide the impact of your purchasing power!
Each partner is carefully selected by the team behind KLOW and every product needs to correspond to strict criteria on every stage of the supply chain including production, location, composition, employee treatment etc. Thus, when you purchase an item at KLOW, you're sure that the entire production sequence is transparent.
All their partners have the "giving-back" and sustainability standard in common.
Even the team behind KLOW commits of giving back as they donate 1% of their sales revenue to social partners.
Among them figure "Mary's Meal" aiming to provide chronically hungry children with one meal every school day, encouraging education or "Wave by Wave", a Portuguese NGO, providing health service through surf-therapy contributing to the physical and psychological rehabilitation of children that are at risk of social exclusion ).
Besides selling beautifully designed men's and women's apparel, KLOW also offers lifestyle and beauty accessories like artisan scented candles, eco-friendly sunscreens and yoga accessoires.
This makes it also a great idea when looking for great travel gifts.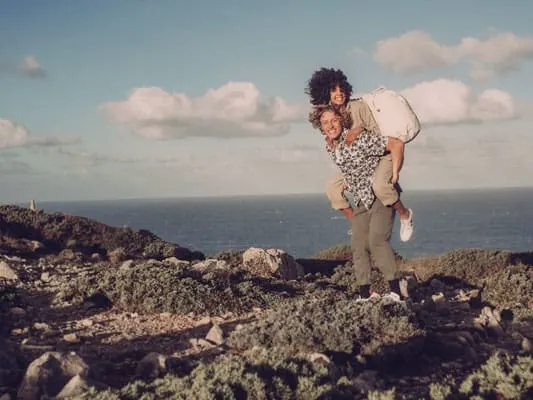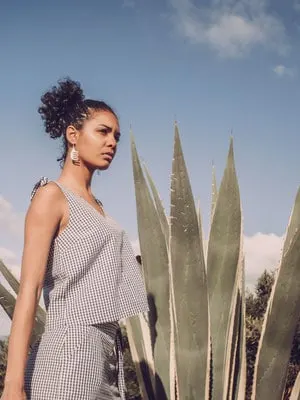 My favorite part of KLOW are definitely their labels, which make it very easy to recognize the positive impacts of the item you purchase. In that context your favourite pick is easily labeled by ecological, regional, ethical or social production standards.
I loved to wear the beautifully airy Kimono by the brand "Thought", partner of KLOW. As every product on KLOW's ethical fashion platform, the labels certifying the sustainable production standards were easily visible. In that sense the product captions certified that the production of the Kimono was ecological, ethical and organic.
All materials are a 100% fair-trade certified and 100% tencel, a sustainable fabric, regenerated from wood cellulose and one of the most environmentally friendly regenerated fabrics.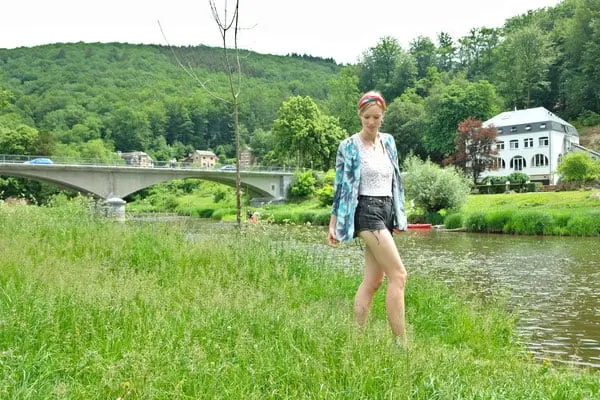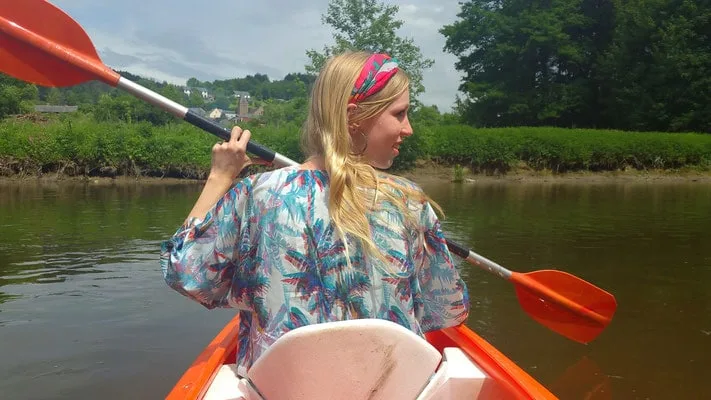 ---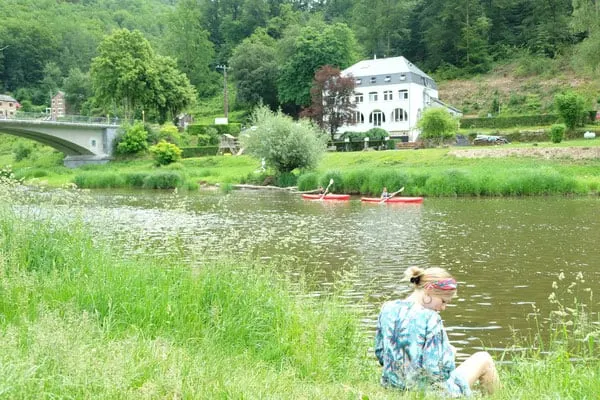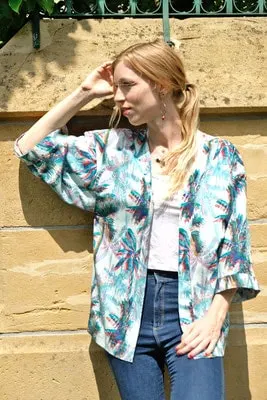 The kimono and its wanderlust-inspired style are the perfect item for your beach holidays or for a sunny day in nature. It naturally protects you from the sun without being heavy.
But also in an urban setting, the kimono was a delight to wear. Indeed it adds some relaxed and laid-back vibes to an outfit that otherwise would be a bit stiff.
You can truly feel the difference in the texture of the kimono's cloth: it's a sturdy, but floating material at the same time. Looks good, feels good and does something good! Who'd think that sustainable clothes can be so stylish and easy to wear.
Have you purchased sustainable clothing items? How was your experience?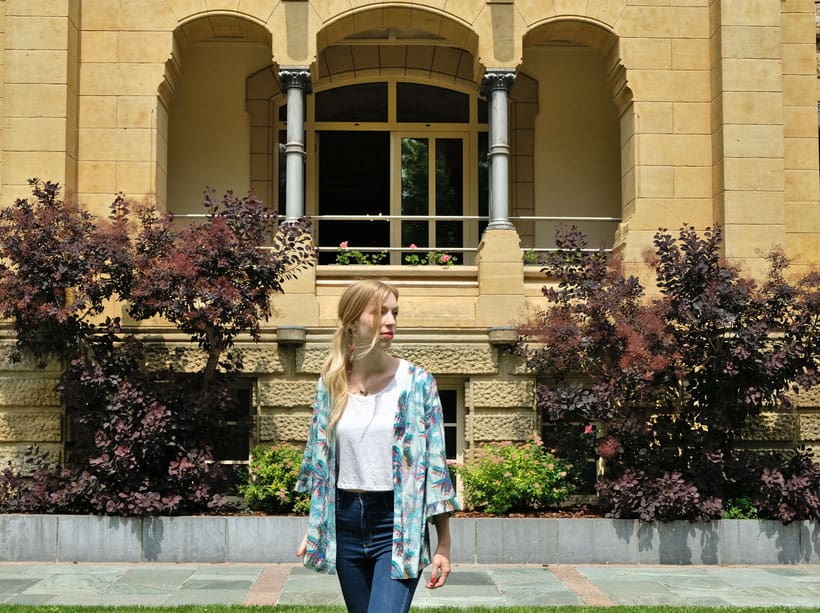 Disclaimer: This post is sponsored by KLOW. All opinions are as always my own.
---
Hola! I am Paulina, a fervent travelette who crossed the Atlantic Ocean by Boat HitchHiking. On my blog, you'll find all the tips to make the most of your holiday. Get ready to enjoy outdoor and sustainable travel like hiking, cycling or sailing. Let's hit the road together!