For some of us, spending time outdoors is more than a lifestyle. It's an essential need and a remedy for all the ills of modern life. I travel a lot and use every opportunity to explore nature on foot.
But, unfortunately, I can only indulge in this type of activity when my schedule allows it.
It took me a while to realize that the solution to this duality is to bring a piece of nature home with me, so I could be reminded of the peace and harmony I felt while I was outdoors.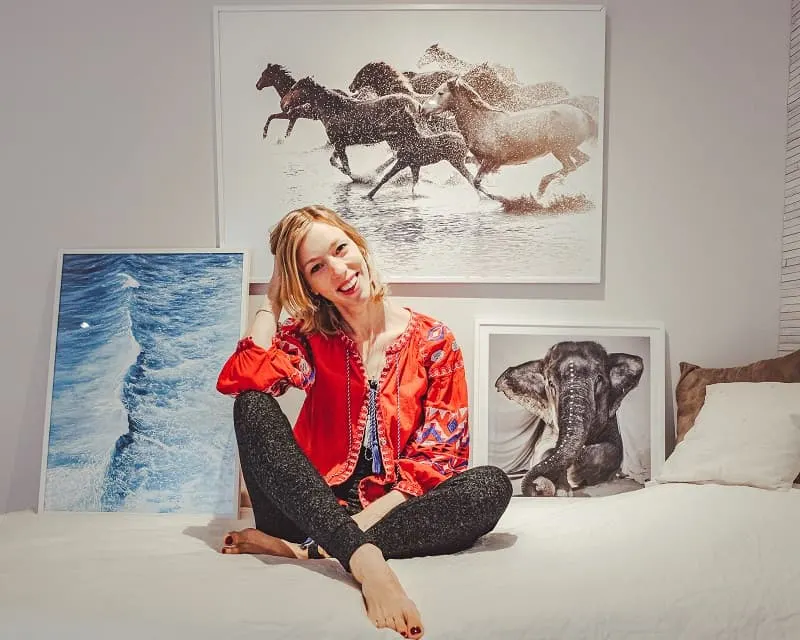 If my home could be decorated in such a way to stimulate my mind, and include nature art prints that appeal to my sensibility, it would be easier for me to cope with the daily grind.
Once I came to this conclusion, it became obvious what I needed to do in order to increase my well-being at home: decorating my home with some gorgeous nature prints from Desenio.
"Paulina on the Road" is supported by you, dear reader. As you buy through my links, I earn a small commission. As an Amazon Affiliate, I earn from qualifying purchases. Thank you for your support
Why are nature prints a great idea for travelers?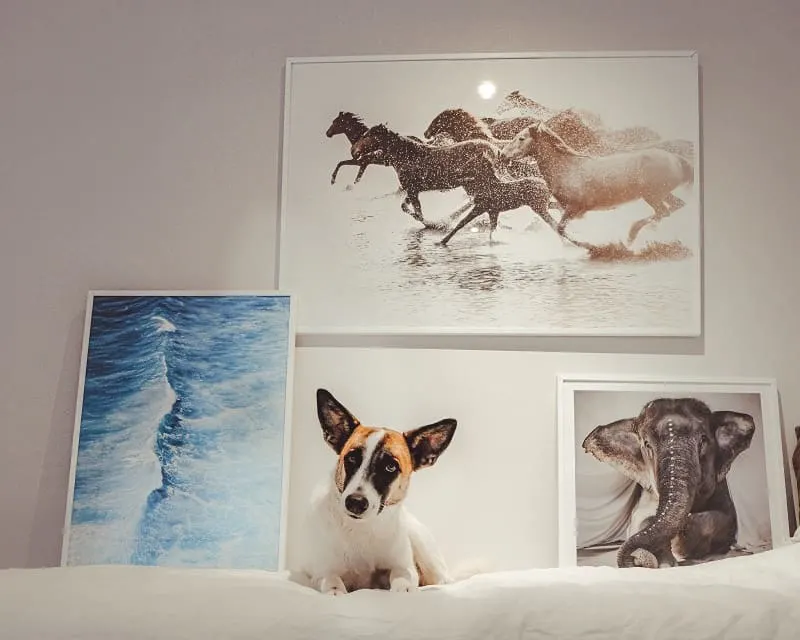 People absorb information in many different ways. A nice scene is composed of many elements, some of which can be seen, smelled, heard or felt.
As a visual person, I always missed sights of nature more than anything else when I was in the city. I was always attracted to great images inspired by the magnificent natural phenomena. Then I discovered high-quality nature prints on canvas by Desenio and immediately fell in love with several of them.
To me, it seemed like I finally found a way to bring the outdoors into my home and keep that special feeling I have when I am roaming around.
Those affordable art prints are not an actual replacement for travel, but the second best thing that you can do if your schedule is too busy for intense pleasure trips.
Where to get great nature art prints?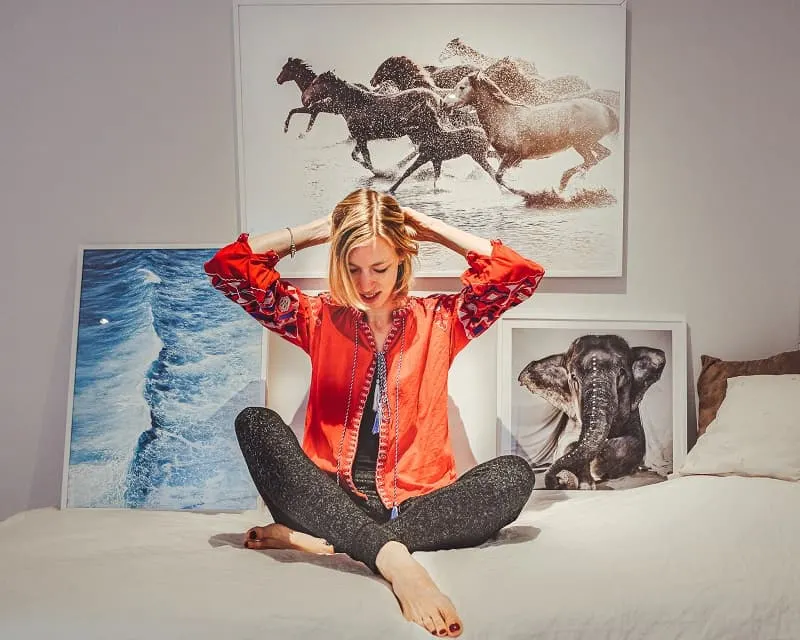 This is not to say that all nature images that you can find on the web deserve to go on the wall in your home. There are a lot of amateurish pictures circulating around.
I tend to be a bit of a perfectionist, so I picked one source of large framed art prints and now direct all of my orders to the Desenio website.
This supplier is very professional, has a huge choice of nature themes, and can be trusted to deliver prints that look exactly like on the website.
Desenio also has a lot of gallery wall templates which are very useful if you intend to cover an entire wall with nature canvas prints from their collection. All things considered, I am happy with them and don't think about changing my supplier.
A sustainable gift for nature lovers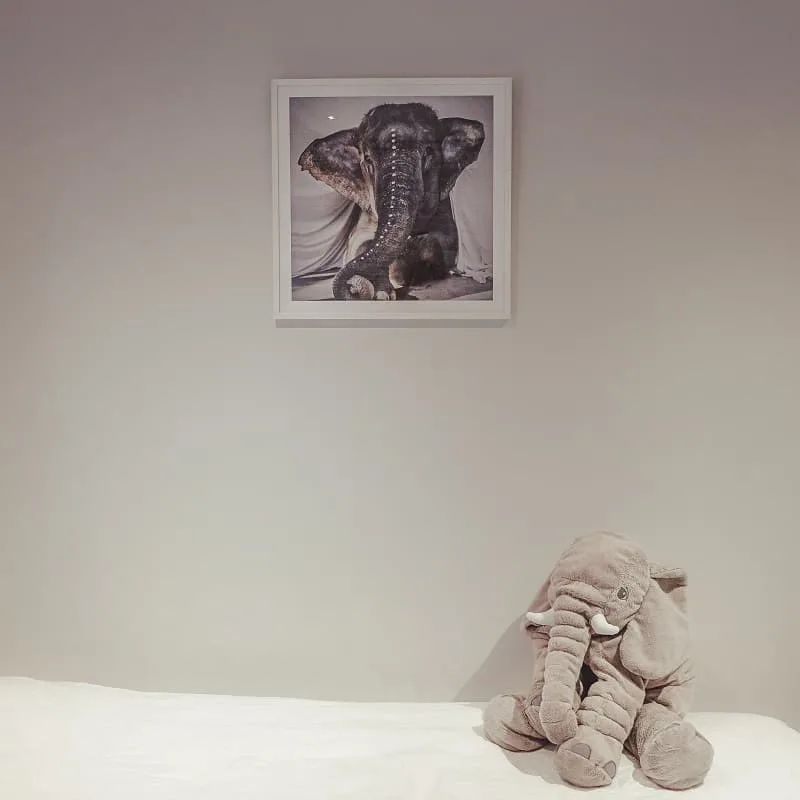 Perhaps you are not as crazy about the outdoors as me, but some of your friends may be. Posters from Desenio are a fantastic gift idea, especially when looking for gifts for outdoorsy women, and they won't drain your budget too much.
At the same time, Desenio's commitment to environmental causes runs much deeper than the choice of topics, as the company follows a set of sustainable policies and engages in responsible behavior.
Desenio is actively involved in the protection of Earth's forests and oceans, and its products are printed on eco-labeled paper.
They have some great budget options too! With this in mind, their posters are among the best outdoor gifts under $50 that you could possibly find on the internet.
My favorite nature art prints by Desenio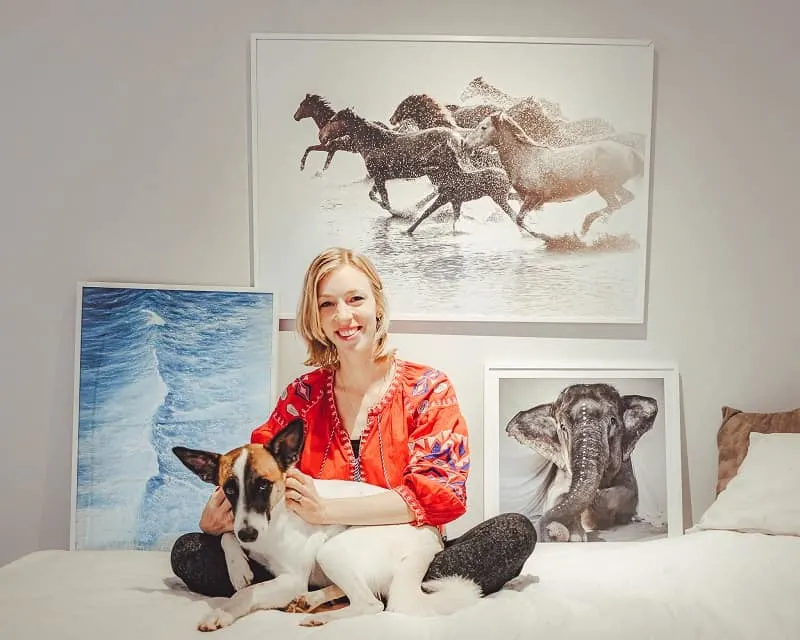 Visual arts are a fantastic storytelling medium, and all of the nature prints framed on my walls are imbued with personal meaning.
The imagery reminds me of some memories from my past, and the symbolic value contained in the pictures evokes an emotional response that helps me stay in a positive mood.
Of course, I have my favorites that I constantly come back to and look at when I need a jolt of energy or just want to see the bright side of things.
Here, are my top three choices, along with the stories why I like these examples of art from nature so much:
The Love Warriors
This picture of a baby elephant with a painted trunk is one of my all-time favs. People usually expect elephant art prints to be cute, and this one certainly is.
However, I think this image is more than just cute, and I can relate to the mixture of fragility, curiosity, and raw power that it emanates.
Finally, I adore the title of the poster. It encapsulates my personal philosophy, and I think that I could even name my blog after it.
The Running Horses
I used to be obsessed with horses as a kid, and even learned all the horse breeds by heart.
Hence this incredible image of galloping horses transports me back to childhood. The frozen movement is so breathtaking that I can feel the excitement of the race and the force of the mighty animals.
I also enjoy the fact that each of the horses looks slightly different, which is important to me as a big individualist that likes to blaze a separate trail from the herd. Definitely one of the best animal prints available from Desenio.
The Blue Wave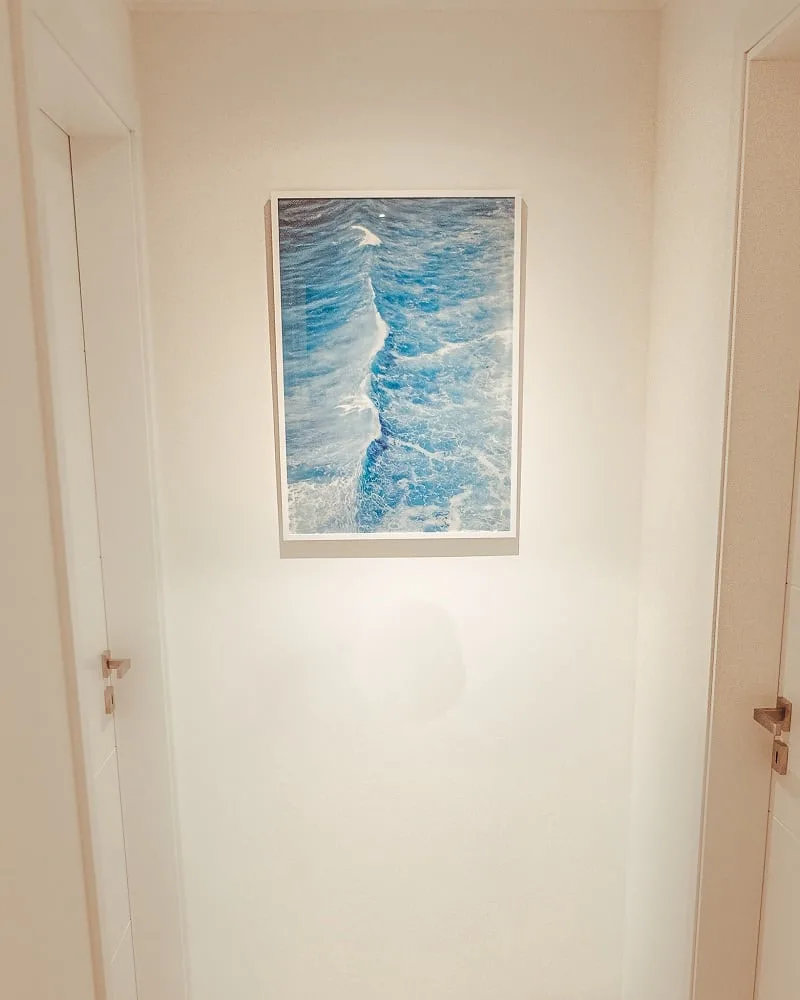 Coastal art prints fit well into almost every space, and bring tranquility and peace, so I am quite impartial towards them.
This simple image of a wave breaking near the beach is a perfect example of this style and one of the most cheerful images in my home.
It has a special place in my bedroom and it's one of the first things I see after I wake up, putting me in a great mood for the rest of the day.
No matter what kind of weather may be outside, I feel like I'm surfing on a big blue wave directly to my intended destination.
---
Hola! I am Paulina, a fervent travelette who crossed the Atlantic Ocean by Boat HitchHiking. On my blog, you'll find all the tips to make the most of your holiday. Get ready to enjoy outdoor and sustainable travel like hiking, cycling or sailing. Let's hit the road together!