A guide with unique vacation ideas and places to spend a Wisconsin getaway
Surrounded by Lake Michigan and Lake Superior, Wisconsin boasts diverse landscapes that are a delight to explore.
This unassuming state in the north-central USA is the birthplace of Frank Lloyd Wright, and home of cheese-making, Harley Davidson and 11 Native American tribes.
No wonder that it draws visitors from around the globe. On top, Wisconsin, USA is an outdoor lover's playground for people all across the Midwest.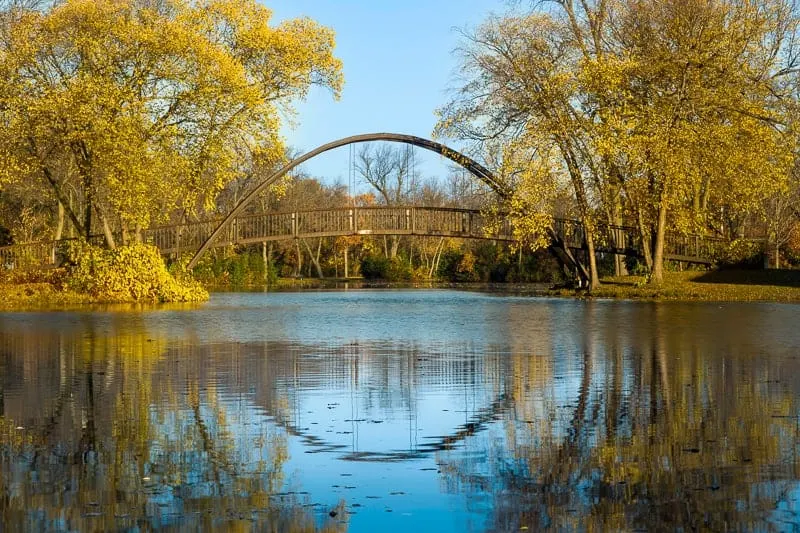 Spending your vacation in Wisconsin is a way of life filled with boating, rock climbing, experiencing the wealth of craft breweries, farmers market and buzzing restaurants.
This Badger State is full of options when it comes to spending a staycation with your family and do fun day trips in Wisconsin. You will never be bored here and Wisconsin's charm and beauty will quickly make you fall in love.
This blog is supported by you, dear reader. If you purchase through a link, I earn a small commission. As an Amazon Affiliate, I earn from qualifying purchases.
Top resources to travel Wisconsin
✎ Plan the ultimate Wisconsin road trip (no backtracking!) with the Perfect Wisconsin Road Trip itinerary – Buy now for less than 12$

✈ Find the best hotel deals in Wisconsin with Trivago

➳ Book vacation rentals in Wisconsin with VRBO

✔ Book tours in Wisconsin with Viator

☘ Get the best discounted outdoor gear (outlet) at REI.com

$ Get Wisconsin hiking guides and maps at REI.com

✎ Never leave without travel insurance. I get mine at SafetyWing. It is easy to set up, cheap, and reliable.
Why Do a Staycation in Wisconsin?
Be it in spring or in winter, it's always the time to start thinking about the best getaways in Wisconsin with family.
But if you don't want to travel abroad, or simply want to keep an eye on your budget, doing a staycation in Wisconsin is a great idea to spend your holidays.
Cure your travel fever by taking a fun staycation right here in the state. Whether you are looking for outdoor adventure, relaxation or delicious food, there are plenty of best places to vacation in Wisconsin this spring.
Here, I have rounded up 15 staycation ideas for you to have the best vacations in Wisconsin.
1. Visit the Museums of Milwaukee
When it comes to exploring rare culture and heritage, Milwaukee in Wisconsin tops the list.
It is a hub of amazing and wonderful museums to explore the rare culture from all around the globe that captivates and inspires.
This is one of the best date ideas in Milwaukee, and no matter your taste, there is sure to be a flavor for you.
Visiting the amazing museums is also one of the best things to do in Milwaukee with kids for a fun and educational experience.
Whether it is perusing paintings, taking a walk through the past, and learning about the city's history, or maybe motorcycles are your thing, there's a museum for all.
Book here your Milwaukee Sightseeing Tour
The Milwaukee Art Museum situated just a few steps away from lakefront cabins Wisconsin is an iconic conglomeration of structures containing more than 300,000 works of art in a variety of mediums, collected over 120 years.
The Milwaukee Public Museum focuses on natural and human history. The museum has three floors of exhibits that include life-size dioramas, walk-through villages, world culture, dinosaurs, rain forests, and a live butterfly garden.
The Harley Davidson Museum opened in 2008 to celebrate the 125th anniversary of the famous motorcycle brand. It exhibits the chronicle evolution of the bikes over the decades, and even delves into the inner workings of these bikes.
The other museums to visit are the Mitchell Gallery of Flight, the Betty Brinn Children's Museum, Discovery World, and the Grohmann Museum.
Related: Best Day Trips from Milwaukee
2. Explore State Parks of Wisconsin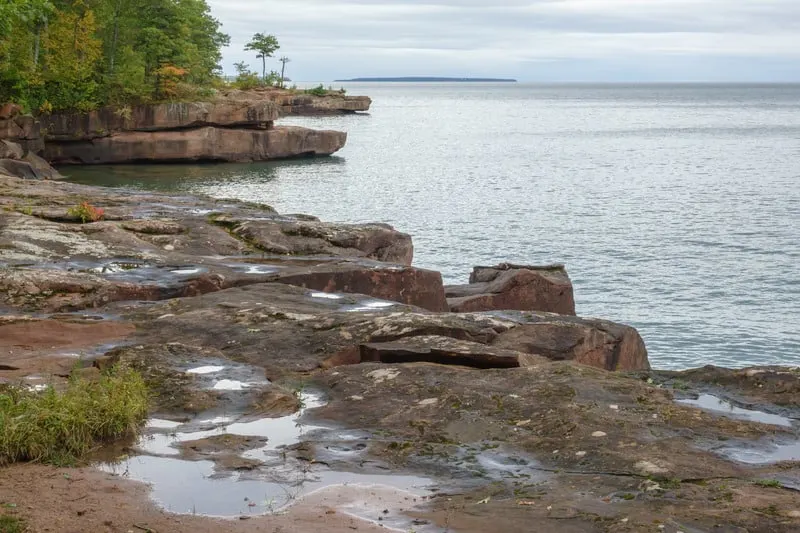 From lush wooded forests to beautiful lakes, Wisconsin is a paradise for outdoor lovers.
Whether you love hiking the hills, kicking back in a kayak, or just enjoying some fresh air, you'll find some of the best vacation spots in Wisconsin for you in the form of state parks. Find your next adventure at these hidden gems:
The Brunet Island State Park, a 1300-acre park situated at the confluence of the Chippewa and Fisher rivers, offers a great camping site right along the water's edge.
It has plentiful paddling opportunities, as well as hiking on the 20-mile Old Abe State trail offers a great experience. In addition to a campground, this park offers boat rentals, accessible fishing pier, and picture-perfect picnic spots.
The Governor Nelson State Park in Waunakee offers a fantastic view of the Wisconsin State Capitol and downtown Madison right across Lake Mendota. Visit this park for the best hiking in Madison, WI, and Wisconsin day trips, offering a sandy beach with boat launch, picnic areas and more than 8-miles of trails.
The Devil's Lake State Park is the largest park offering splendid views from 500-feet Quartzite bluffs overlooking a 360-acre lake. It's one of the most popular state parks in Wisconsin, and one of the best places to visit in Central Wisconsin.
Enjoy lakeshore picnic areas, bird watching, or glide quietly by canoe on the lake. It's a perfect getaway in Wisconsin as it offers plenty of outdoor activities.
Don't forget to bring along your Wisconsin Hiking Guide Book.
3. Visit a Lake, Rent a Kayak and Swim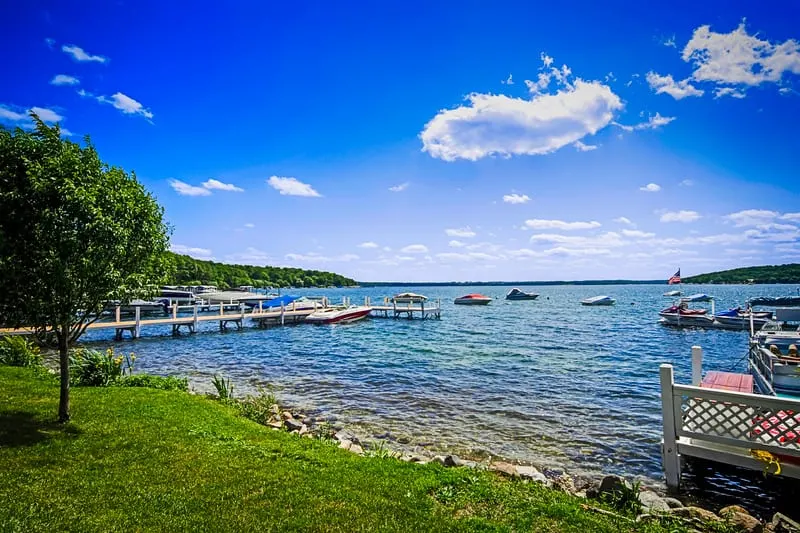 Bring out the swimsuits and paddles, and get your family together on an awesome Wisconsin water adventure.
Wisconsin has innumerable spots to hit up. Be it on a kayak, a canoe, a tube, a SUP or a raft, nothing beats the heat like a day out paddling on the water.
Whether you want an easy paddle or a challenging adventure, rent a kayak and head out to Wisconsin's lakes and rivers. Or you can simply bring your own inflatable kayak.
Check here the rates for inflatable kayaks
A trip down the St. Croix River is scenic, secluded, and packed with nature.
While the Apostle Islands offers the best Wisconsin water adventure as you paddle through the many sea caves.
The Geneva Lake is perfect if you are looking for a lakefront cabin getaway.
Read more about where to stay in Lake Geneva and what to do in Lake Geneva, WI.
The other Wisconsin lakes and rivers include the Wisconsin River, Lake Geneva, Lake Michigan, and the Menominee River.
Check here the rates for inflatable kayaks
4. Rent a Lakefront Cabin in Wisconsin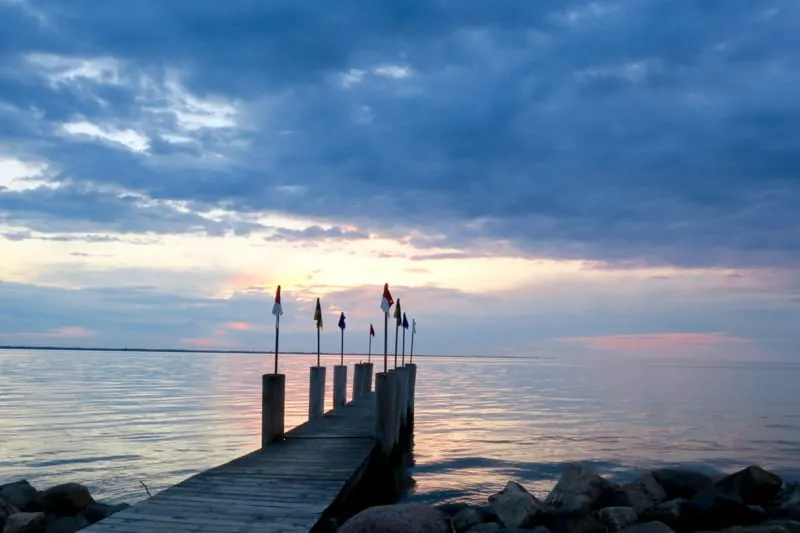 For adults, vacations to the lake promise relaxation; a chance to leave work behind, let kids run free, and get back to who you are.
For kids, it means excitement and adventure with days spent swimming and tubing, hiking, and biking. Cure your cabin fever by renting lake cabins in Wisconsin for a great adventure.
There are various lake parks you can visit that offer cabins in Wisconsin for rent in some of the best lake towns in Wisconsin.
These include the Mirror Lake State Park, the Indian Lake Park, and the Lake Wissota State Park.
There are also a lot of great ideas for romantic getaways in Lake Geneva, including renting a lakeside cabin.
This is by the way, also a great staycation idea for couples since there are plenty of extremely romantic cabins in Wisconsin.
And, why not, watch some of the best movies set in Wisconsin?
Check here the rates for lake cabins
5. Go Hiking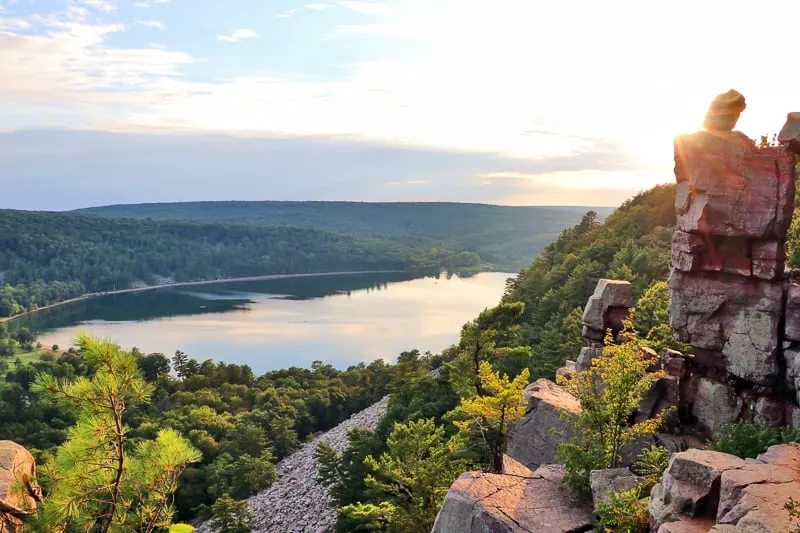 Wisconsin is a state filled with great scenic beauty for travelers to explore. It has more than 2,500-miles of trails that are best for hiking in Wisconsin.
These trails pass through vast tracts of forest reserves, top of the cliffs, restored prairie, and historic districts in urban areas.
The hiking in Wisconsin Dells is also a must! The Ice Age Trail is one of the best and heavily trod hiking trails situated in the Devil's Lake State Park.
You can even follow the Ice Age Trail further to discover some of the best Southern Wisconsin hiking trails.
The North Country National Scenic Trail in the Copper Falls State Park is a 1.7 miles walk that allows you to see the Copper Falls and the Brownstone Falls. It's the perfect way to spend the weekend in a healthy way.
Make sure to bring a Wisconsin hiking guidebook. – Check rates here
6. Go Camping in Wisconsin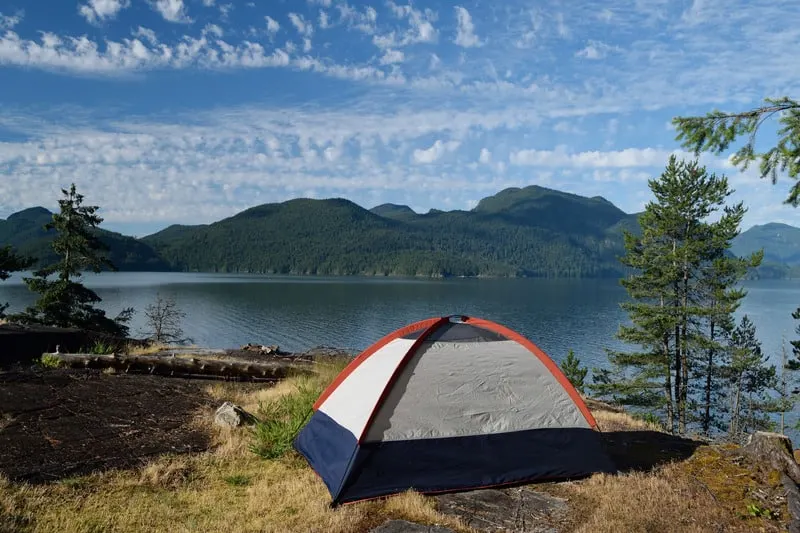 Campgrounds in Wisconsin will not disappoint any family looking to get outdoors, in order to experience some family time. Whether you are a family of six, a family of two, a single person or a group of friends, you can not go wrong with camping here.
Camping in Wisconsin is not only a retreat but also a place to find adventure and unique experiences.
Pitch your tent along the bluffs of Wyalusing or on the beach of Rock Island, or book cottages in the Wisconsin Riverside Resort to get breathtaking views and providing both excitement and relaxation as you revel in the outdoors.
Read: Best Vegan Hiking Boots
7. Visit a Local Farm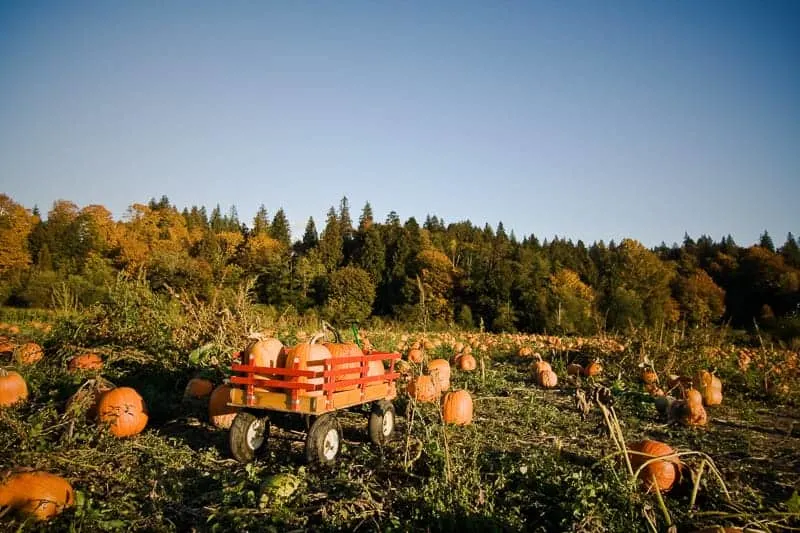 The Dairyland State has farms dotting the entire landscape, many of them producing milk needed for its famous Wisconsin cheese.
The farms you can visit here include the Fond du Lac, tucked onto southern shores. Lake Winnebago beckons visitors with farm-fresh meals, animal-petting, apple-picking, and wine-tasting.
An easy drive from Milwaukee, Fond du Lac County is an ideal place for mini-vacations in Wisconsin.
Another farm to visit is the Park Ridge Organics, a small family-run, certified organic farm where you can pick apples and pumpkins, or enjoy lunch in the on-site Farmhouse Café.
The Kelley Country Creamery and the Cristo Rey Ranch are two other local farms that you can visit.
In some farms, you can even stay overnight. A great idea to spend mini-vacations in Wisconsin.
Read: 15 Cool Abandoned Places in USA
8. Visit Farmer's Market in Madison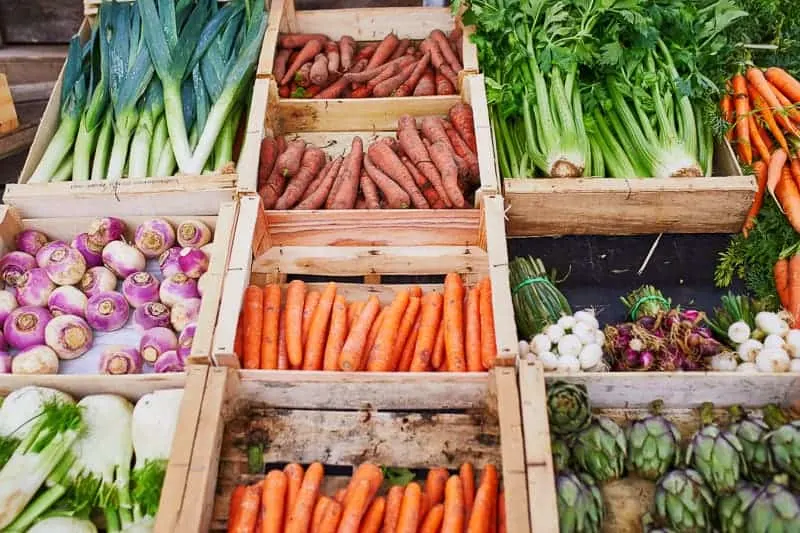 In Madison, it is easy to have a farm-to-table meal every day of the week, but the Dane County Farmers Market is where the local produce truly shines.
Located adjacent to Wisconsin's State Capitol Building, this farmer's market is held every Saturday from 6:15 am to 1:45 pm.
You can see multicolored tents, popped up along the surrounding sidewalks, with vendor displays, filled with bright green vegetables, liquid gold honey, sweet-smelling treats, fragrant flowers and perfectly ripened tomatoes.
This market is a gorgeous show-and-tell of Wisconsin's agricultural and artisan treasures.
Check here the rates for the best tours in Madison, WI
9. Have fun in a Wisconsin Dells Waterpark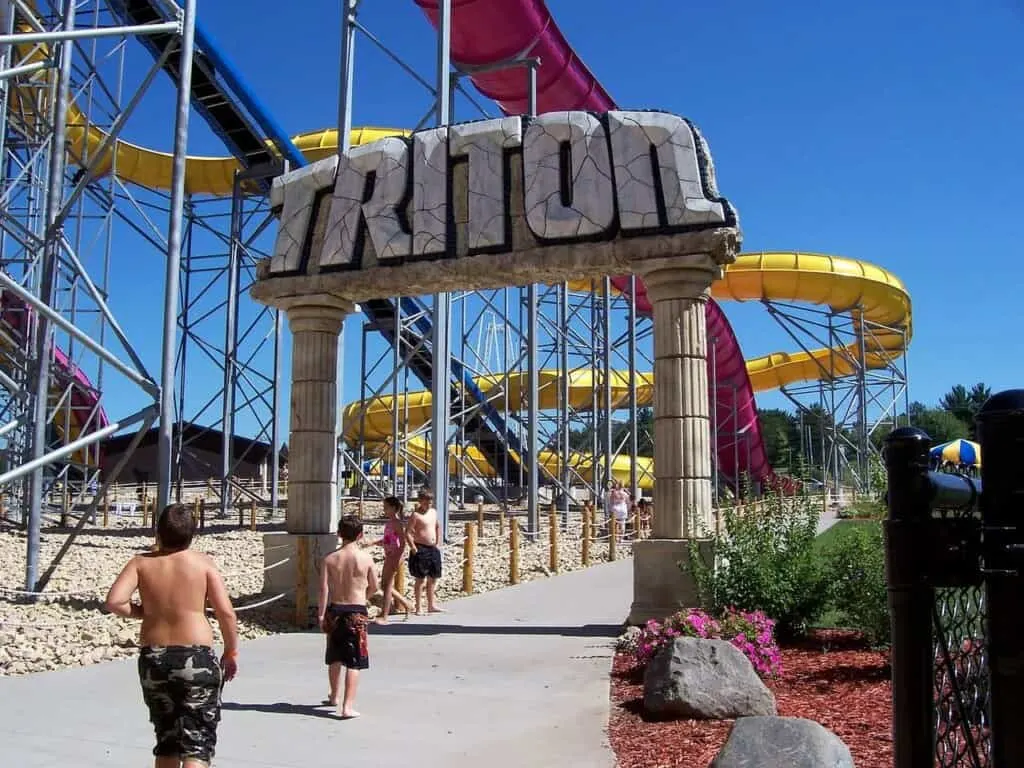 Wisconsin Dells is known as the water park capital of the world, and home to the world's largest and most visited waterparks.
With the warmer weather on the rise, your kids are already itching to get to the water resorts in Wisconsin Dells and have some fun. Without any doubt, Wisconsin Dells is one of the best vacation spots in Wisconsin for families.
Noah's Ark is the largest and best waterpark in Wisconsin Dells. It has 9 different thrill rides offering excitement for the daring fun-seekers.
Another good waterpark is the Kalahari Resort Waterpark. It is home to 15 exciting rides and attractions perfect for the whole family.
The Chula Vista Resort is one of those Wisconsin Dells amusement parks that offer an overnight stay and has both indoor and outdoor water parks and various fun rides.
Check here the activities in Wisconsin Dells
Related: Fun Things to do in Wisconsin Dells
10. Do a Food Tour in Milwaukee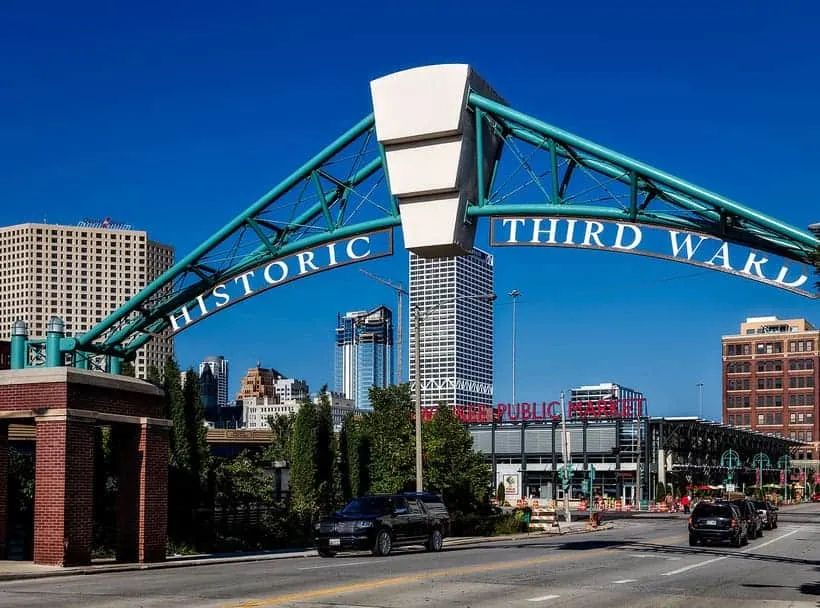 One of the greatest ways to explore Milwaukee is on a food tour. Eating your way across the city is great to sample the iconic foods, hear a great history of the town, and have a chance to meet the locals.
Take a food tour with one of the premier food tour companies, on foot or by bus, and get to taste the authentic Milwaukee cuisine.
Visit the Clock Shadow Creamery to get an inside look at one of Wisconsin's most famous products, the cheese. Learn about the history of cheese making and sample some delicious fresh cheeses.
Next, take a short drive south of Milwaukee to the Jelly Belly Factory to enjoy a full-throttle fun on a 30-minute Jelly Belly Express train tour of the factory where more than 150 different sweet treats are made.
Oh, and don't forget to try calamari, bruschetta and designer chocolate truffles.
Food tours are perfect for romantic getaways, and luckily there are plenty of great romantic hotels in Milwaukee to make it a trip you'll never forget!
Check here the rates for Milwaukee food tours
11. Relax in Door County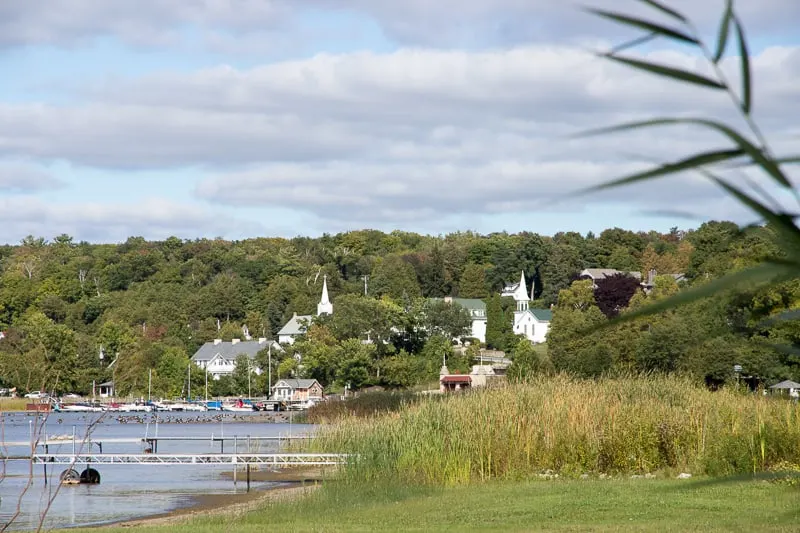 Breathe in and out, feel all the stress leaving your body, close your eyes, and imagine the sound of waves crashing against bluffs with the sun on your face, and a crisp re-energizing breeze against your skin.
Yes, this is what Door County offers you and many more activities for outdoor lovers – in fact, you'll find some of the best outdoor activities in Wisconsin here.
If you are looking for relaxing places to vacation in Wisconsin, then this is it.
Spend a quiet day away from all the hustle-bustle of the city, or explore one of the historic Wisconsin lighthouses.
Explore some of the best hikes in Door County, or if you prefer something more fast-paced, try out the top Door County bike trails.
Visit the Clark and Kangaroo lakes to relax all day at the beach, go fishing, and enjoy a meal with a selection of 30 different bottled beers.
Take a kayak tour at the Mink River Estuary and see various birds such as great blue herons, sandhill cranes, and bald eagles. – Check tours in Door County here
It's also the perfect place to bring along your own inflatable kayak. – Check rates and reviews here
While Door County is great to visit year-round, my favorite time is the fall. There are so many fun things to do in Door County in October, such as festivals!
You can read my guide about things to do in Door County, and here's a list of the best Airbnbs in Door County.
Check here the hotels in Door County, WI
12. Visit Breweries in Wisconsin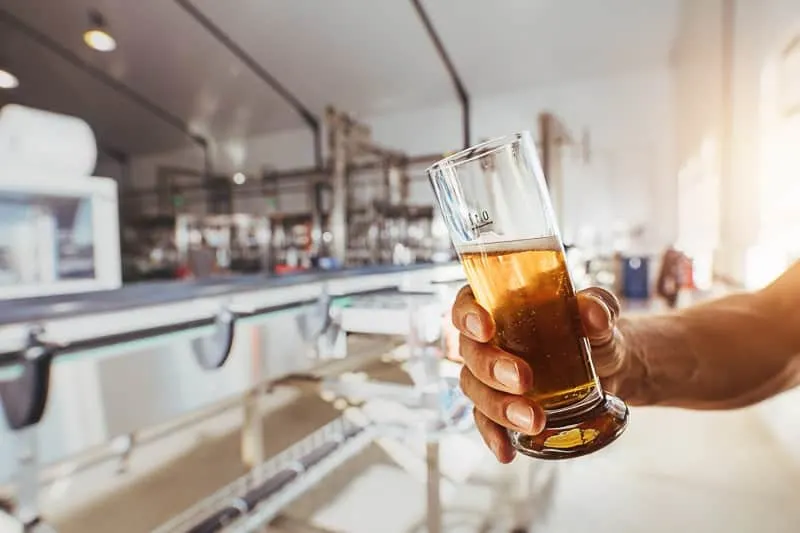 The mega-breweries that once made Wisconsin famous have now been replaced by innovative craft brewers who've put the state squarely back in the center of the beer universe.
Visiting breweries is awesome. Getting to tour the places and learn all about their beer-making process is one of the best things you can do if you love beer.
The Central Waters Brewing Company makes some of the most interesting beers in the state. The Pearl Street Brewery offers one of the best tasting rooms you will ever experience.
13. Explore the Apostle Islands National Lakeshore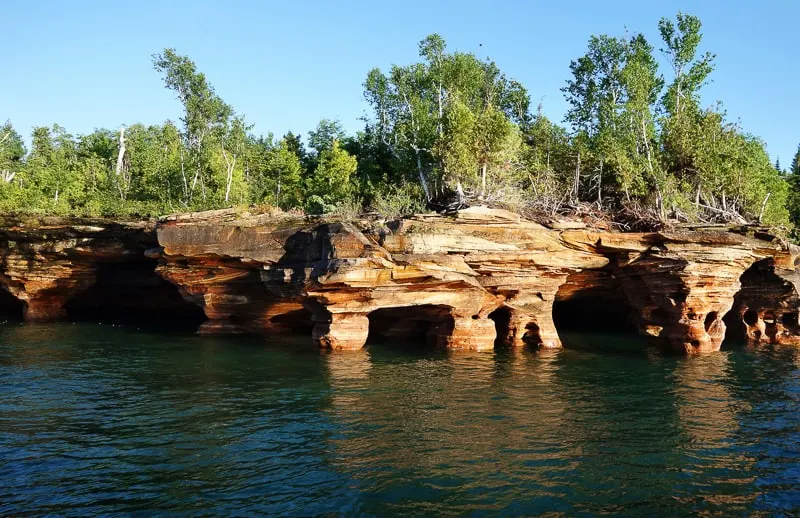 The Apostle Islands offer many charms as you enjoy the local culture, see a presentation on a shipwreck, and learn about the region's ecology, as well as hear tales of early settlers.
Located along windswept beaches and sandstone cliffs, the 21 islands and 12 miles of mainland coast host a unique blend of cultural and natural resources.
Some of the beaches at Apostle Islands are considered some of the most scenic beaches in Wisconsin.
It's also the perfect place to bring your inflatable whitewater kayak and explore the beauty of this place.
You can hike, paddle, sail, or cruise to experience these Jewels of Lake Superior.
There are so many fun things to do in the Apostle Islands – and so even more near Apostle Islands!
If you are looking for winter getaways in Wisconsin, then the Apostle Islands is a must!
The Apostle Islands in winter are truly magical and the ice caves will be a real wintertime highlight.
Check here the cabins in Apostle Islands
14. Have a Spa Day in Wisconsin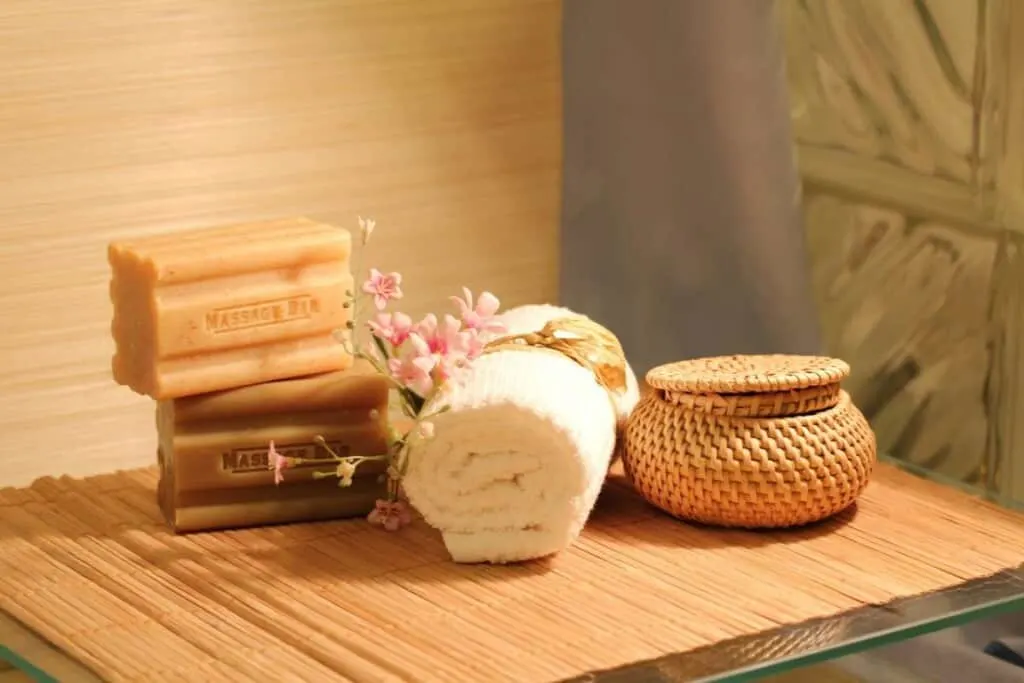 Ready for some TLC? Why not try a service at one of the state's luxury spas or even better, have a spa day full of pampering?
If you are looking to increase your wellness all the while relaxing and rejuvenating, then consider a visit to one of the mentioned Wisconsin spas.
The Edgewater Spa is one of the few situated on a lake with a prime view of Lake Mendota. They offer massage, body treatments, skincare, hair care, and nail services.
The WELL, Spa & Salon is a multi-purpose wellness facility offering spa services with indoor and outdoor tennis courts, a rock-climbing wall, a basketball court, and a junior size Olympic pool.
Located in the well-famous The Pfister Hotel **** in Milwaukee, it's one of the best places to stay in Milwaukee when looking for relaxation.
If you love luxury getaways, make sure to have a look at my guide to the most amazing luxury resorts in Wisconsin.
15. Explore Northern Wisconsin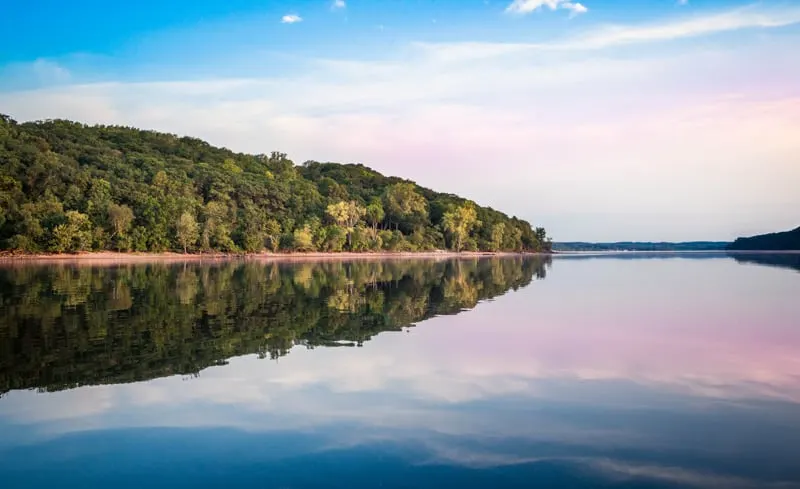 Northern Wisconsin is filled with picturesque roads, rolling hills, lakes and streams for you to enjoy. And it's one of the best places to see fall colors in Wisconsin!
Visit the Big Manitou Falls which is the tallest waterfall in the region. It's also a great fall activity in Wisconsin.
Cornucopia offers a relaxing day at the public beaches or you can book cabin getaways in Wisconsin to relax and enjoy the quiet beauty of the north woods.
Northern Wisconsin lake cabin rentals are affordable and offer all the amenities you need to have a full filled and relaxing vacation. If you are looking for more detailed information on accommodation in Northern Wisconsin, have a look at the best Northern Wisconsin resorts.
Make also sure to bring your Wisconsin hiking guidebook in order to see the best trails of this region. – Check rates here
Read: Things to do in Northern Wisconsin
---
Short FAQ about Vacation Places in Wisconsin
Where is a good place to vacation in Wisconsin?
You can visit Milwaukee, Madison, State Parks, Museums of Milwaukee, Go Hiking, State Parks of Wisconsin, Go Camping, Visit Farmer's Market, Wisconsin Dells Waterpark, Kalahari Resort Waterpark and many more.
What are cheap places to vacation in Wisconsin?
If you are looking for cheap places to vacation in Wisconsin, you might consider Summer in Solon Springs, Canoeing on the Namekagon, Park and ride on the edge of Madison or Walking around Geneva Lake.
What are romantic places to vacation in Wisconsin?
There are several places for planning a romantic vacation in Wisconsin. You can choose Elkhart Lake, Lake Geneva, High Cliff State Park, Door County, for planning a great day with your couple.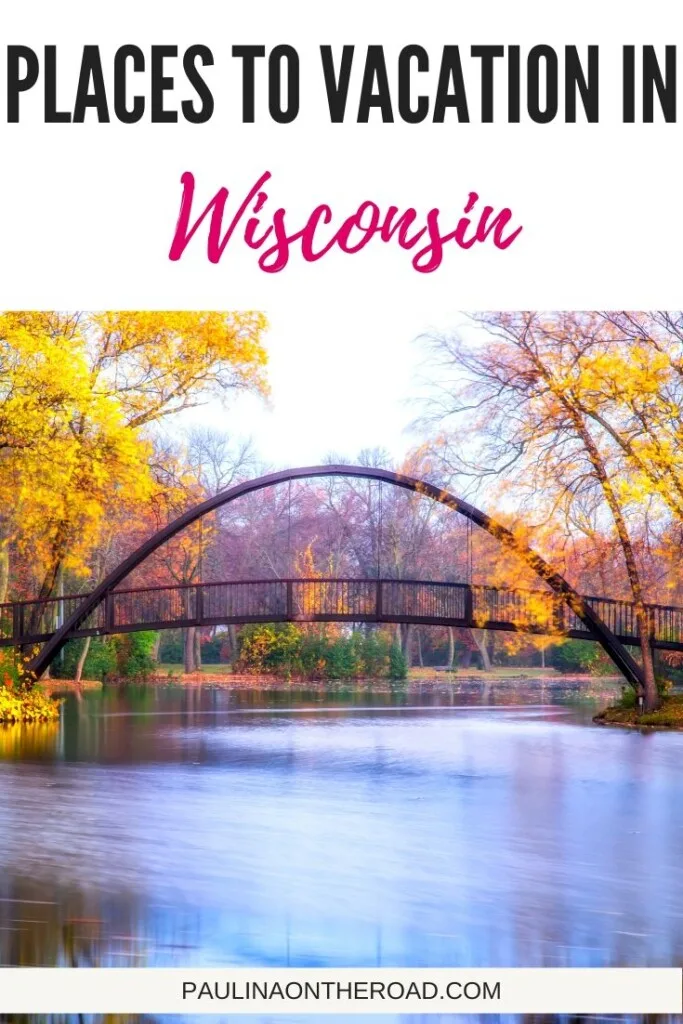 ---
Hola! I am Paulina, a fervent travelette who crossed the Atlantic Ocean by Boat HitchHiking. On my blog, you'll find all the tips to make the most of your holiday. Get ready to enjoy outdoor and sustainable travel like hiking, cycling or sailing. Let's hit the road together!