25 Best Lakes In Wisconsin: Why We Love Them!
A guide to the most beautiful lakes in Southern and Northern Wisconsin for the perfect lake getaway in Wisconsin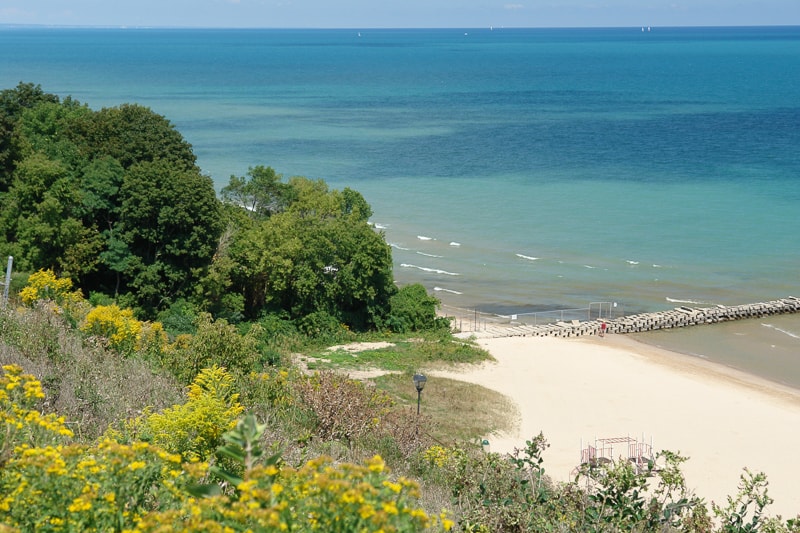 Blessed with thousands of breathtakingly beautiful lakes and an estimated 1,017 miles of scenic shorelines, Wisconsin is by far one of the best states to visit in the USA. Especially when it comes to lake vacations. If you are wondering what the best lakes in Wisconsin are, I prepared for you this ultimate list.
Natural or artificial, formed by impounding rivers, glacial activity, as well as natural or man-made dams, all lakes in Wisconsin offer endless entertainment possibilities and ideal vacation spots for sport addicts, families, or seniors.
Not to mention that they are a fisherman's delight.
This post contains affiliate links. if you buy via them, I'll earn a small commission which helps me to keep this blog running. I received services for free for an honest review. All opinions are my own.
Useful Travel Information for Wisconsin
✎ Plan the ultimate Wisconsin road trip (no backtracking!) with the Perfect Wisconsin Road Trip itinerary – Get it here

✈ Book cheap flights to Wisconsin with Skyscanner

✔ Book tours in Wisconsin with Viator

➳ Book holiday and vacation rentals in Wisconsin with Airbnb

❖ Rent a car with at the best rates with DiscoverCars

☘ Get the best discounted outdoor gear (outlet) at REI.com

$ Get Wisconsin hiking guides and maps at REI.com

✎ Never leave without travel insurance. I get mine at SafetyWing. It is easy to set up, cheap, and reliable.
How many lakes in Wisconsin can you count?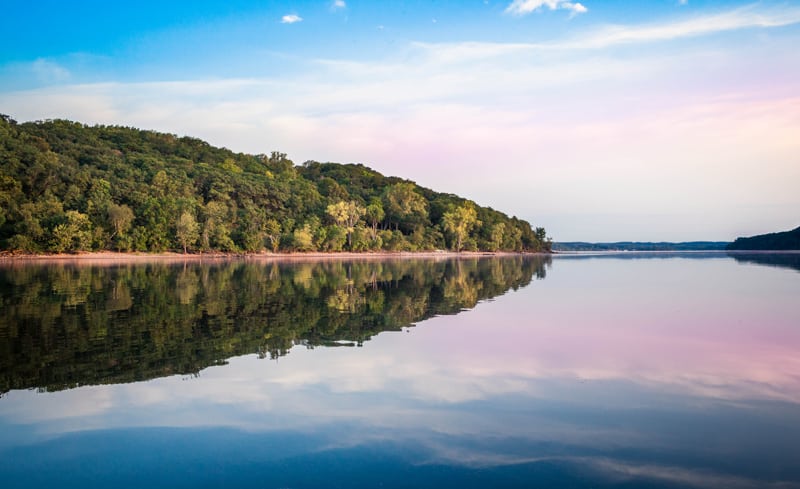 We all know that this state has a lot of lakes, but have you ever wondered what is the exact number of lakes in Wisconsin?
I'm sorry to spoil it for you, but you'll really be overwhelmed with options when planning a lakeside vacation in this state. Indeed, Wisconsin boasts a whopping 15,074 documented lakes! Quite a few to choose from, don't you think?
If you want to narrow down your list, check out the 25 fabulous options below… and what I love about these fabulous Wisconsin lakes.
Best Lakes in Northern Wisconsin
1. Lake Chippewa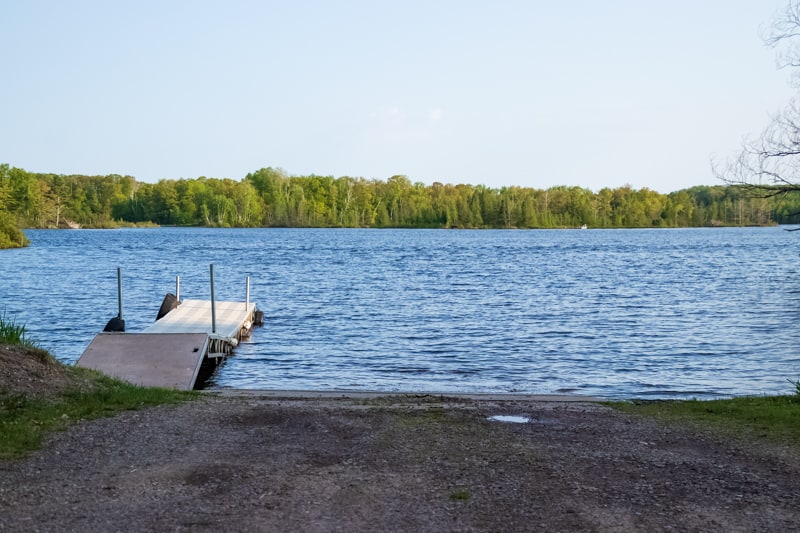 Lake Chippewa, also known as Chippewa Flowage, is one of the best artificial lakes in northern Wisconsin.
Nestled in a breathtakingly beautiful natural area in the Sawyer County, the lake is easily reachable from New Post and is known as an angler's paradise.
From lakeshore fishing in the warm season to ice fishing during winter, this place has something to offer to all fishing enthusiasts. Make sure to bring your inflatable fishing kayak with you, it's the perfect spot!
Dozens of campsites, forests, and walking trails along the lake's shores attract thousands of outdoors enthusiasts each year.
Whether it's just a picnic or a longer trip, Lake Chippewa is undoubtedly one of the best lakes in Northern Wisconsin.
2. Minocqua Lake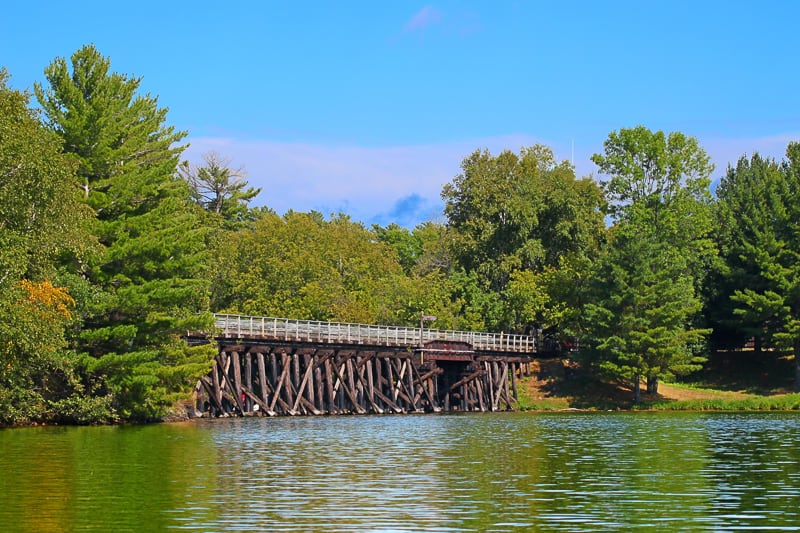 Spanning over 1,339 acres, Minocqua Lake is another splendid choice in Northern Wisconsin's Lakeland. Located in Oneida County, it is a popular destination for vacationers all year round.
Summer activities range from hiking, boating, and fishing to swimming in moderately clear waters. In winter, recreation varies from snowmobiling to skating on the frozen lake.
It's perfect thus for a lake cabin getaway. Book here your lake cabin in Minocqua at HomeAway.
The town of Minocqua, located on an island in the middle of the lake, buzzes with life despite its small size. From vibrant nightlife in summer to riffle and bow hunting tours in fall, and cross country skiing competitions in winter, it attracts visitors with loads of entertaining events and activities.
If you are wondering where to stay in Northern Wisconsin, have a look at the prettiest resorts in Northern Wisconsin.
RELATED: Best Hiking Trails in Wisconsin
3. Wazee Lake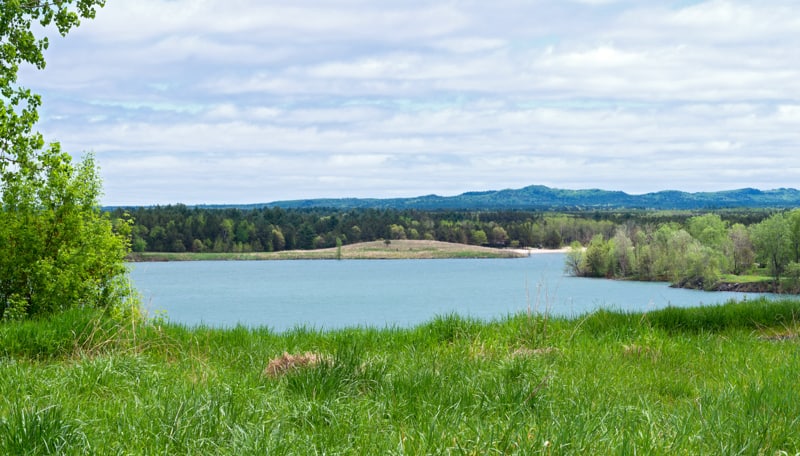 Wazee Lake is one of the deepest lakes in Wisconsin. It's built on a former iron mine quarry and is home to Wazee Lake Recreation Area, one of the most amazing scuba diving destinations in America.
Diving and snorkeling apart, the lake is also home to an impressive population of fish comprising bluegills, smallmouth bass, trout, and catfish.
Whether you enjoy fishing or just want to spend a quiet afternoon, a boat landing can be used to boat around the lake and admire the scenery.
Numerous campsites along the shores, hiking trails, bike paths, and picnic areas are just some of the other attractions you can expect. It's definitely one of the best things to do in Northern Wisconsin.
RELATED: 15 Great Wisconsin Vacation Ideas
4. Petenwell Lake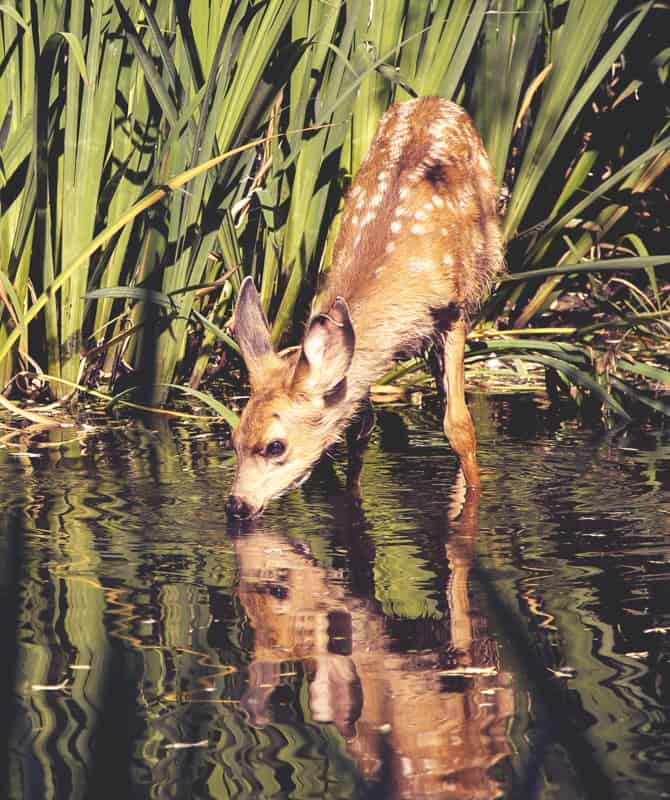 Wisconsin's second-largest lake, Petenwell Lake, was built in 1948 to serve as a hydraulic dam but is now used exclusively for recreational activities.
With most of its shoreline being an undeveloped forest, a vacation here means immersing yourself into the wildest nature.
Pristine sceneries and lots of wildlife make this lake a popular spot for bird watching, but also fishing and hunting. It's thus perfect to bring your inflatable fishing kayak!
Recreational parks along both sides of the lake and a campground also make it a perfect choice for sailing, water skiing, hiking, or simply picnicking.
5. Lake Winnebago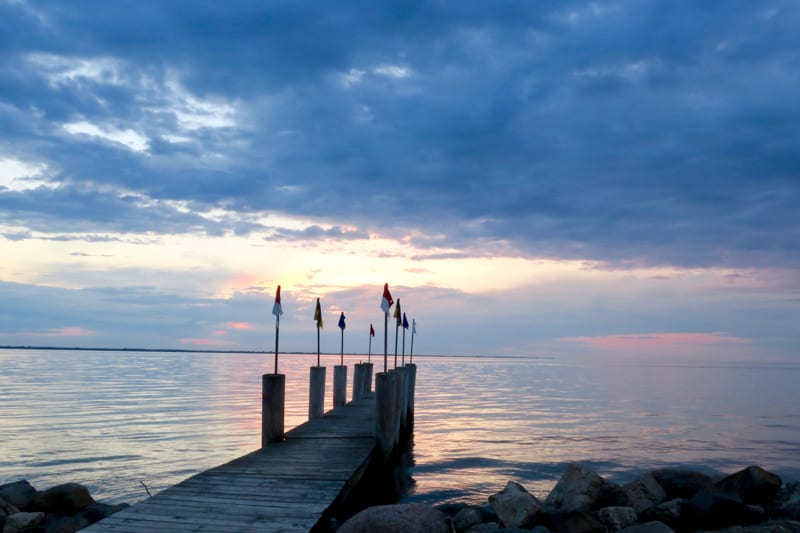 Winnebago is one of the largest lakes in Wisconsin and also one of the best places in the USA for sturgeon fishing. Stretching on 55,700 hectares, the lake is not only popular for fishing though.
The High Cliff State Park stretches along the northeast shore and offers a wealth of hiking trails, campgrounds, and picnic areas.
Summer lovers can also enjoy sunbathing on the large public beach, while a small amusement park can entertain kids and adults alike. It's considered one of the best State Parks in Wisconsin.
RELATED: Cool things to do in Wisconsin in winter
Best Lakes in Southern Wisconsin
6. Lake Wisconsin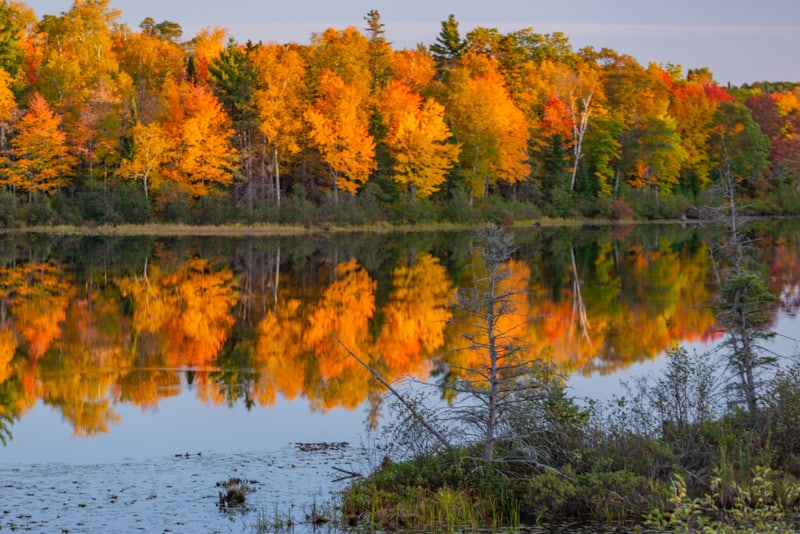 Accommodation Options: The gorgeous area near Lake Wisconsin is made for a cabin getaway! This rustic cabin comes in a very quiet setting and if you want to splurge, why not rent an entire lake chalet?
Located on the Wisconsin River, Lake Wisconsin is a popular destination for anglers. A large number of resorts and campgrounds make it a convenient fishing location, but the area has a lot to offer to all outdoors enthusiasts.
It's thus perfect for a cabin getaway. You can easily book cottages at Lake Wisconsin via Vrbo.
Most tourist attractions are concentrated in the south-central areas of the lake, around Portage, Sauk City, or Prairie du Sac.
Convenient fishing options and plenty of nearby accommodation make Lake Wisconsin an ideal choice for weekend anglers. Plenty of sandbars and islands also give you a number of choices for setting the base, so you can find the adequate vacation spot for the rest of the family too.
The area is extremely scenic and has servec as a location for some of the best movies set in Wisconsin.
7. Devil's Lake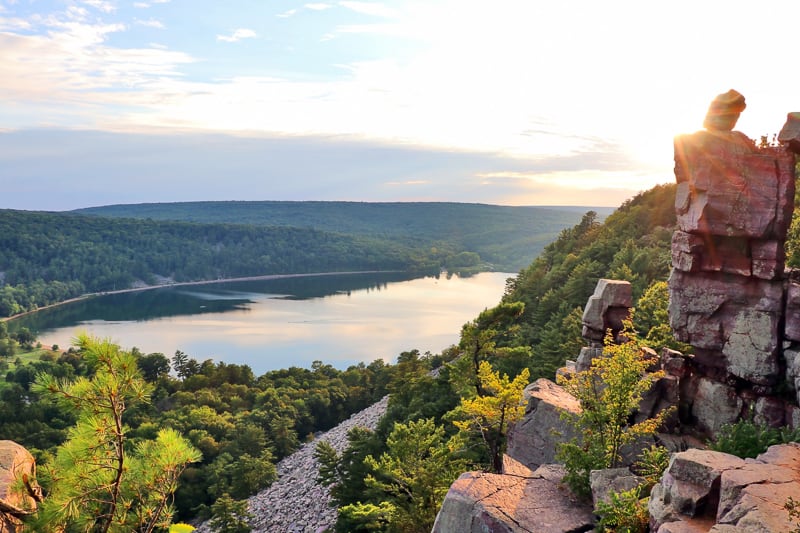 About two miles from Baraboo, in Sauk County, Devil's Lake is one of the most popular spots for fishing, watercraft, hiking, and climbing, as well as one of the best lakes in southern Wisconsin.
Nestled in a splendid territory, this endothermic lake is situated in a deep chasm with no visible inlets or outlets – hence the lake's name.
According to the local folklore, the body of water is the place where spirits gather during celebrations. Some legends even say that their voices can be heard near the lake, so this surely isn't a destination for the faint-hearted. It's known for being one of the best hiking trails in Wisconsin.
Legends apart, Devil's Lake and its State Park, can spoil you with recreational choices. From hikes in the surrounding forests to fishing, there are quite a few activity options for all ages and tastes.
RELATED: Best fall activities in Wisconsin
Best Lakes near Milwaukee
8. Lake Geneva
Easily reachable from Milwaukee, Madison, and Chicago, Lake Geneva has been one of the most popular lake resorts in Wisconsin over the past 150 years.
Formed thousands of years ago due to glacial activity, it boasts a 21-mile long shoreline and brags with the numerous activities it proposes. The Big Foot State Park is by far the most popular destination.
Several golf courses provide entertainment to those who don't really like to soak in the sun, while Geneva is also one of the best swimming lakes in Wisconsin, boasting several beaches and swimming spots.
Water sports activities also include kayaking, canoeing, jet-skiing, and water skiing. It's definitely one of the best lakes in Wisconsin and a great way to explore it is by bringing your inflatable kayak for whitewater.
Around the lake, the Pottawatomie trail offers a scenic hike, while the densely populated shoreline impresses with centuries-old opulent mansions.
Those who just want to relax while enjoying the outdoors can also opt for one of the many lake cruises.
If you are wondering where to stay in Lake Geneva, Wisconsin, find here a detailed guide about the best hotels in Lake Geneva, WI and what to do in Lake Geneva, WI.
Check reviews at TripAdvisor for Lake Geneva accommodation
9. Muskego Lake
Accommodation Options: The area near Muskego Lake and the neighboring Wind Lake is ideal for a scenic cabin getaway! I absolutely love this romantic B&B Cottage, and if you're into something fancier, this lakeside home has a gorgeous interior design and a private dock!
Southwest of Milwaukee in the Waukesha County, Big Muskego Lake Wildlife Area, is another outstanding vacation place in Wisconsin.
Easily accessible from both Interstate 43 and State Highway 36, the shallow 2,260-acre lake fringed with wetlands and cattail marshes offers numerous recreational opportunities.
The area is a hot spot for bird watchers who want to spot eagles, great blue herons, osprey, or forester's terns. A wide lake surface offers many water sports possibilities, including canoeing and fishing.
The area is also a great choice for hunting or wild edibles gathering. While there are no designated trails, most outdoor enthusiasts also enjoy hiking in the area.
The lake is also home to some of the most romantic cabins in Wisconsin. It's thus a great idea for a couple's getaway.
Winter activities include cross country skiing and snowmobiling. No doubt, a great vacation idea in Wisconsin for kids and adults alike.
RELATED: Best Day Trips from Milwaukee
10. Tichigan Lake
Tichigan Lake is not one of the biggest lakes in the state, but it's surely one of the most beautiful.
Located in Racine County, it is dubbed as one of the best walleye lakes in Wisconsin, although there are many more fishing opportunities.
Vast wetlands, marshes, and forests surrounding the lake also boast impressing wildlife. Whether you want to observe animals in their natural habitat, watch birds or go hunting, there are quite a few recreational activities you can do in the area.
The Bear Den Zoo and Petting Farm offer great entertainment opportunities for the little ones, while many campgrounds and accommodation options make Tichigan Lake a splendid choice for family vacations. – Check reviews & prices on Airbnb.
RELATED: Where to stay in Milwaukee
Best Lakes near Madison
11. Lake Mendota
Conveniently located just off Madison city, Lake Mendota might not be the best choice for outdoor lovers, but it surely is for those looking for a mix between a city break and camping vacation.
The city shoreline is dotted with expensive homes and condominiums. Easily accessible from all areas of the city, Mendota features five public beaches, plenty of lidos, and all modern amenities you'd expect to find in a 21st-century municipality.
It's thus perfect when looking for beautiful beaches in Wisconsin.
Public boat landings make it easy for visitors to access the lake, making fishing here quite popular.
Furthermore, you can also enjoy scenic views over the lake, take a walk along the nearly 8 miles of trails, or enjoy a picnic in one of the designated areas.
Make sure to bring your Wisconsin hiking guidebook in order to explore the best trails in the area. – Check rates & reviews here
12. Rock Lake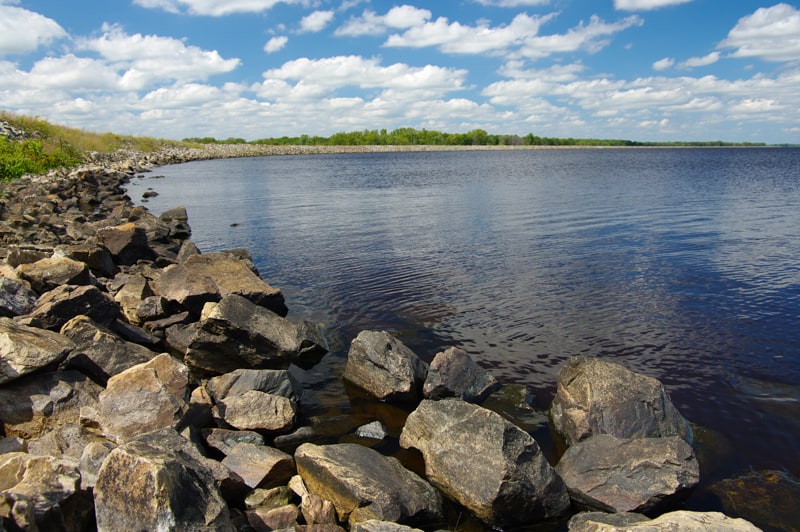 Rock Lake is one of the oddest Madison WI lakes. Alternately named Tyranena, this body of water is known for its pyramids and monster.
Yes, that's right. It might be far away from Scotland, but Rock Lake has its own Nessie, known as The Terror and affectionately called Rocky by the locals.
While this Nessie's quite shy, what you can see through the moderately clear waters is the pyramids on the bottom, believed to have been built by the same natives who also built Aztalan.
If you're not really scared about the monster nor too interested in history, Rock Lake is also a perfect spot for fishing, hiking, and other outdoor activities.
RELATED: 15 Cool Weekend Trips in Wisconsin
13. Yahara River
The Yahara Chain of Lakes Wisconsin dots the area along the Yahara River. All lakes are linked by parks, beaches, nature trails, and picnic areas.
Cherokee Lake is the first in the chain, surrounded by wetlands and popular for bird watching, canoeing, and kayaking. Next, Lake Mendota impresses with its 22-mile long shoreline, fine sand beaches, and 18 miles of hiking trails.
Located almost in the heart of Madison city, Lake Monona is the most easily accessible. Surrounded by cottages and residences, it's a popular summer destination and a hot spot for water sports.
Nature lovers will most likely fall in love with Lake Wingra, the last in the chain. Small and underdeveloped, it's one of the cleanest lakes in Wisconsin. There are no motorboats allowed on it, which means it's great for swimming.
Furthermore, the University of Wisconsin-Madison Arboretum also offers plenty of hiking opportunities.
14. Lake Waubesa
Accommodation Options: Lake Waubesa is heaven for fans of cabin getaways! My favorite one in the area is this Vacation Home with a private dock and gorgeous sunset views. This lake home comes with a more luxurious feel and is perfect when traveling in a larger group.
One of the biggest lakes in Madison, Lake Waubesa, impresses with 15 miles of shoreline and outstanding recreational options.
It's located at a stone's throw away from Madison downtown and is surrounded by 11 parks, a public beach, and four public boat landings. Permissive fishing regulations and a large population of musky fish make it one of the best muskie lakes in Wisconsin.
If you don't like fishing, the Goodman Park on the western shore is one of the oldest parks in Dane County and includes miles of trails, several picnic areas, and plenty of entertainment options such as a horseshoe pit and designated sports areas.
An unsupervised swimming spot and good water clarity also make it one of the best lakes in Wisconsin for swimming.
Ideal for everyone, the lake area also attracts with its Native American Archaeology Trail, wildlife pond, look-out tower, and off-leash dog exercise area.
Lake cabins at Lake Waubesa – Check reviews and prices on Vrbo.com
15. Lake Kegonsa
Lake Kegonsa is one of the best-kept secrets in Madison. Surrounded primarily by agricultural areas, the lake is one of the shallowest in Wisconsin, yet it still offers a variety of recreational possibilities.
Surrounded by prairies, forests, and wetlands, it gives access to miles of hiking trails, a campground, and a public beach.
The park also offers a boat landing, swimming and fishing spots, as well as all facilities needed for sailing and water-skiing.
Best Fishing Lakes in Wisconsin
16. Big Saint Germain Lake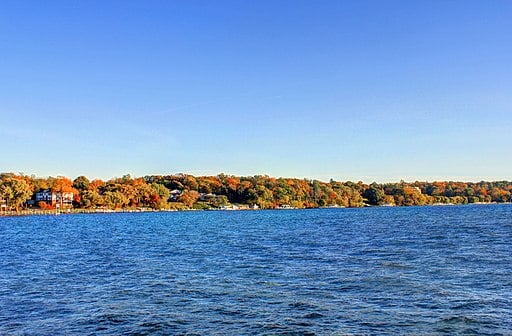 If your ideal lake vacation is synonymous with musky fishing, then Big Saint Germain Lake should top your bucket list. Located in northern St. Germain, the 1,600-acre lake is one of the best fishing lakes in Wisconsin.
Not only it offers plenty of space for muskies to grow to brag sizes, it's also surrounded by mesmerizing territories. – See lake cabins on Vrbo.com
Boat fishing is the best here, but due to the lake's size, it's recommended to hire a guide if you want to increase your chances of walking home with a trophy.
17. Eau Claire Chain of Lakes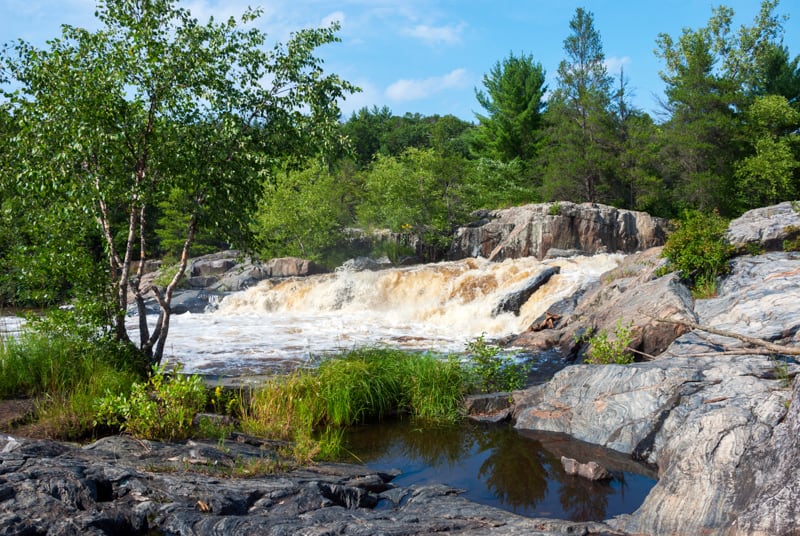 If you're looking for the best fishing lake in northwest Wisconsin, the Eau Clair Chain of Lakes could be your best bet.
The chain consists of 11 lakes and streams spanning over 10,000 acres. Upper, Middle, and Lower Eau Claire are the most popular for recreational fishing, while a series of smaller hidden lakes appeal to professional anglers.
No matter which lake you choose, here you'll have the opportunity to fish a smallmouth bass, musky, crappie, or bluegill.
Lake Cabins at Eau Claire – Check reviews & prices
18. Black Earth Creek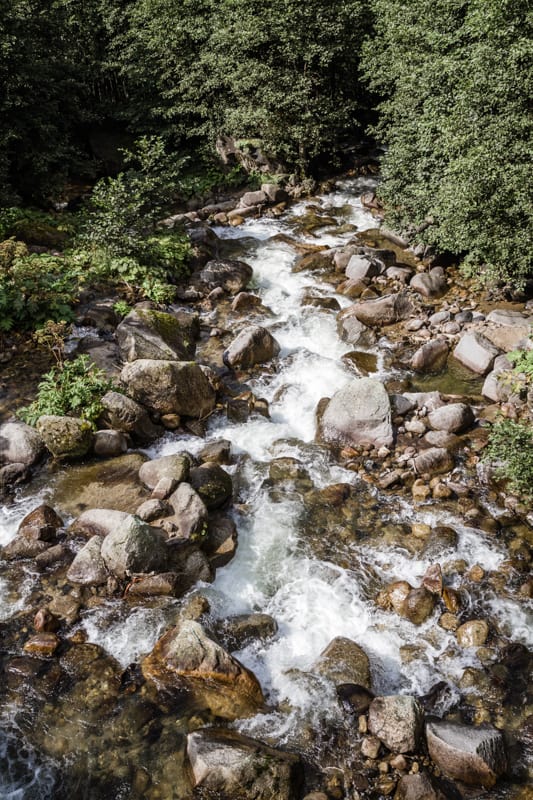 Protected from urban sprawl and known for its quality habitat maintained by conservation groups, the Black Earth Creek is the best for trout fishing.
Located in the middle of the state, the creek lays 20 minutes away from Madison and is also famous for its clean waters that earned it a spot among the clearest lakes in Wisconsin.
Woods and prairies surrounding the 27-mile creek offer numerous recreational opportunities to those who're not really interested in fishing.
19. Jute Lake
Accommodation Options: The area near Jute Lake and High Lake has some of the most scenic cabins! This beachfront cabin has some of the best sunset views and this lakefront cottage comes with a dock, kayaks, canoe, and snowshoes.
Juke Lake is a quiet spot nestled in Boulder Junction, but it turns out to be an impressive fishing spot for largemouth and smallmouth bass.
Mostly clear water also attracts musky and panfish; no doubt, an angler's dream.
Surrounded by forests and wild vegetation, Jute Lake is a hidden gem that's best navigated with a guide due to its remote nature.
If you're planning a trip with your family, know that the area is also a bird-watching hot spot, and also offers many hiking opportunities.
It's thus a great Wisconsin Vacation idea.
The Largest Lakes in Wisconsin
20. Lake Superior
Lake Superior is one of the five Great Lakes in Wisconsin, and undoubtedly one of the best lakes in the state.
Part of it is the Apostle Islands National Lakeshore, a place renowned for its wild beauty, pristine sceneries, and excellent camping spots. Spanning over 28,074 hectares, the area is made up of 21 islands and is home to sandstone caves, lush forests, lighthouses, and amazing wildlife.
Fishing, camping, hiking, and discovering historic sites are just some of the activities you can tackle here, and the area is perfect for all types of visitors, including couples, groups of friends, and families.
21. Lake Michigan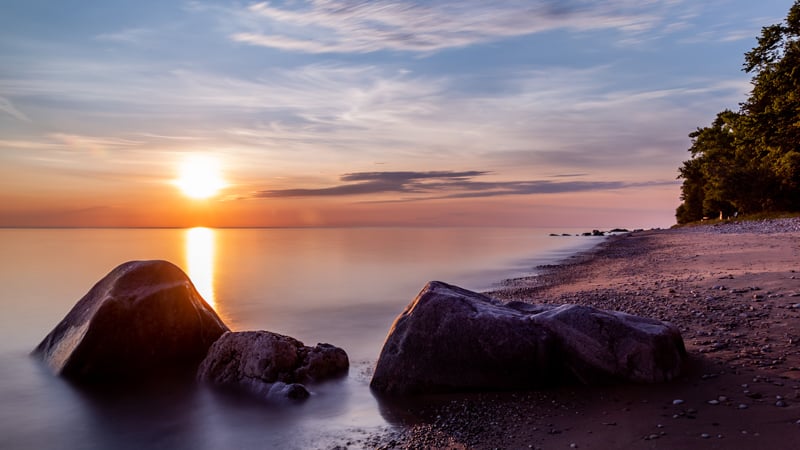 Topping the preference charts in the Great Lakes vacation trends, the Michigan lake is a major tourist attraction. Activities here include sailing, kite surfing, and diving, among others.
It is also a great place for fishing, while a number of spectacular beaches make it a great choice for sunbathers.
Along the shores, the magnificent Whitefish Dunes State Park offers numerous hiking and wildlife watching opportunities.
Lake Michigan is great for a lake getaway. Book here vacation rentals near Lake Michigan.
Best Swimming Lakes in Wisconsin
22. Black Oak Lake
Swimmers, divers, and snorkelers looking for the best lake vacation may be mesmerized by Black Oak Lake. It boasts the clearest water of all lakes in Wisconsin, and that's something to brag about in a state that counts over 15,000 bodies of water.
A number of beaches and swimming spots make it suitable for all water sports enthusiasts. Not only you can swim in its water, but paddling is also awesome thanks to the water clarity.
Located far away from the traffic but still close enough to big cities, the Black Oak Lake is also a great destination for hiking, biking, bird watching, or snowmobiling.
23. Blue Lake, Oneida County
Located in the Huron-Manistee National Forest, the Blue Lake is perfect for family trips. Just like the Black Oak Lake, it impresses with crystal clear waters and entertains visitors with a wealth of recreational activities.
From swimming to boating and other water sports, to excellent hiking and fishing, there are plenty of things to do in the area.
Bird and wildlife-watching are other top activities, while fine golf courses and entertainment opportunities can keep you busy even during a longer stay.
24. Bardon or Whitefish Lake, Douglas County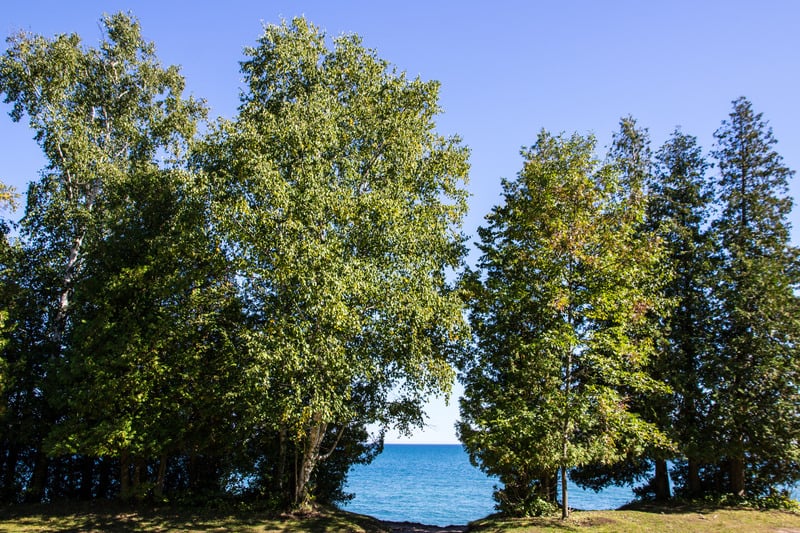 Accommodation Options: To fully disconnect and enjoy the beautiful area, renting a cottage or a cabin is ideal. This Lake House comes with amazing views and a private dock. If you love something more rustic, this log cabin comes with its own boat, sauna and campfire.
Bardon Lake is one of the 3 lakes in Wisconsin named Whitefish, but unlike its peers, this one brags with the title of the deepest inland lake in the state. It is also one of the cleanest lakes in the state.
More than 100 feet deep at its deepest point, yet still impressing with crystal clear waters, it's perfect for swimming and diving. Due to the little to no water vegetation, the lake is often preferred by families, while the clarity of the lake also makes it a photographer's dream at sunrise and sunset.
While it's not the most accessible water body in the land of lakes Wisconsin, planning a vacation here is definitely worth the hassle.
25. Lee Lake, Oneida County
Another excellent swimming spot in the land of lakes WI is Lee Lake. Located in Oneida County, it impresses with clear waters and endless recreational opportunities.
Clear waters make it perfect for snorkeling and diving. A large population of fish attracts anglers across the country, while the surrounding forests and wetlands await with miles of trails and awesome wildlife watching opportunities.
---
Whether you're a passionate angler, a swimming enthusiast, or just an outdoorsy looking for the perfect vacation spot, the best lakes in Wisconsin welcome everyone. Just pick your favorites from this list and start planning the trip of your dreams.
---
---
Map: Best Lakes in Wisconsin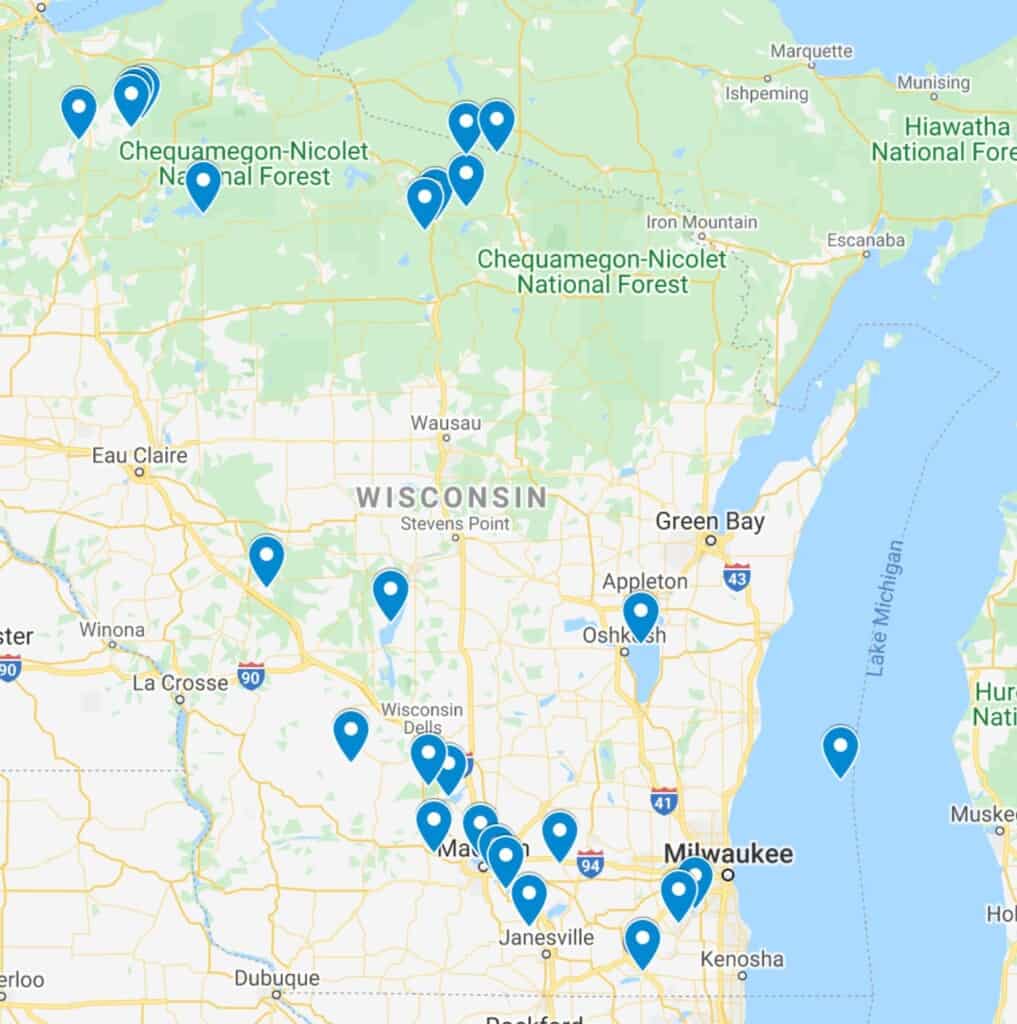 ---