A guide to all the best attractions and outdoor activities for winter in Milwaukee
Wisconsin might not top the charts as a cold season destination, yet Milwaukee is a true hot spot for winter fun.
Between various sports and outdoor winter activities, including the traditional Polar Bear Plunge into frigid lake Michigan, cross-country skiing, art, and good food, there are plenty of amazing things to do to in Milwaukee in winter.
Undoubtedly, a Milwaukee, Wisconsin winter can spoil you with choices. But what is there to do in Milwaukee during the coldest season of the year?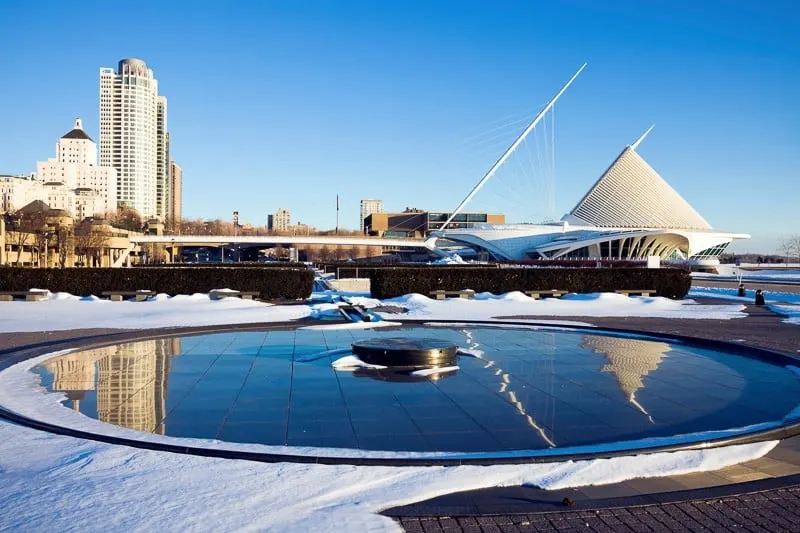 If you want things to do outdoors, Milwaukee will amaze you. Or if you're looking for family-friendly places to take kids in winter, Milwaukee has that too!
There are so many amazing things to do in Milwaukee in December and January, so here are some of the most popular things for your bucket list.
And on days when it's just too cold to go outside, consider settling in and enjoying one of my favorite movies set in Wisconsin. There are more than you think! It might just give you some inspiration for what to do in Wisconsin during the long, cold Milwaukee winters!
This blog is supported by you, dear reader. If you purchase through a link, I earn a small commission. As an Amazon Affiliate, I earn from qualifying purchases.
Top resources to travel Wisconsin
✎ Plan the ultimate Wisconsin road trip (no backtracking!) with the Perfect Wisconsin Road Trip itinerary – Buy now for less than 12$

✈ Find the best hotel deals in Wisconsin with Trivago

➳ Book vacation rentals in Wisconsin with VRBO

✔ Book tours in Wisconsin with Viator

☘ Get the best discounted outdoor gear (outlet) at REI.com

$ Get Wisconsin hiking guides and maps at REI.com

✎ Never leave without travel insurance. I get mine at SafetyWing. It is easy to set up, cheap, and reliable.
Where To Stay in Milwaukee
Budget and Mid-Range Hotels in Downtown Milwaukee
Hilton Garden Inn Milwaukee Downtown ***
DoubleTree by Hilton Milwaukee Downtown ***
Homewood Suites By Hilton Milwaukee Downtown ***
4 Stars Hotels in Downtown Milwaukee
The Pfister Hotel ****
The Iron Horse Hotel ****
Hyatt Regency Milwaukee ****
Hilton Milwaukee City Center ****
Ambassador Hotel ****
If you are more of an Airbnb fan, have a look at these top reviewed Airbnbs in Milwaukee Downtown:
If you're still looking for somewhere, you can check out my ultimate guide for where to stay in Milwaukee and this curated list with the most unique Airbnbs in Milwaukee.
Milwaukee in winter is also a fantastic romantic destination. Luckily there are plenty of romantic hotels in Milwaukee to choose from.
Additionally, the city is a great city for dogs, and there are many wonderful pet-friendly hotels in Milwaukee.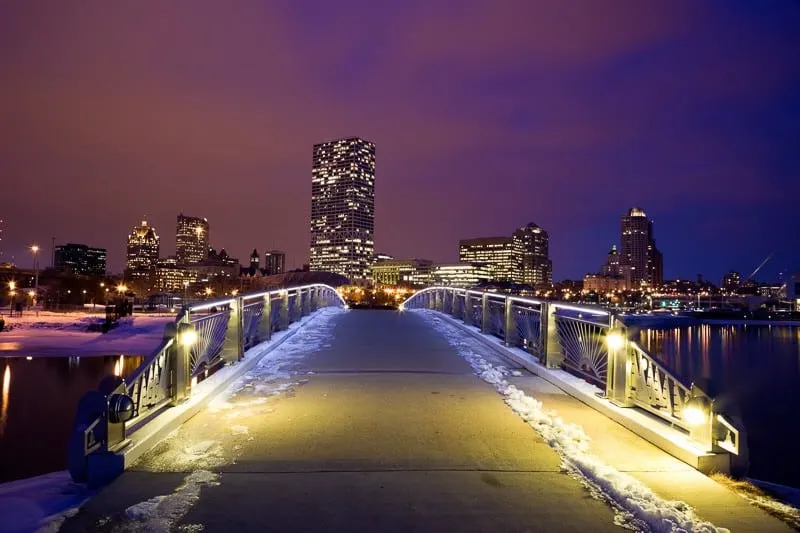 Things To Do in Milwaukee in Winter for Adults
1. Take a Brewery Tour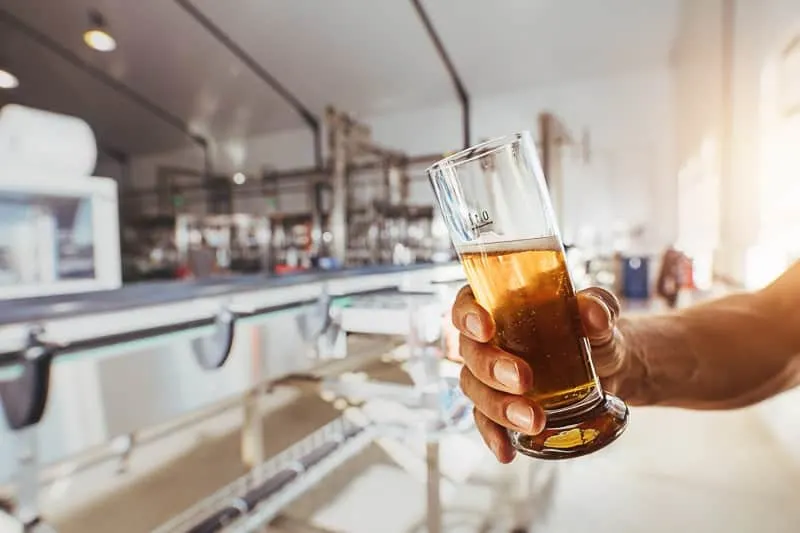 Milwaukee and beer share common history, and what better way to warm up during the cold Wisconsin winters than with a pint or two?
From the myriad of brewery tours, one you shouldn't miss is the Miller Brewery tour in Miller Valley.
This guided outdoor and indoor tour will take you to the discovery of over 160 years of brewing history and show you the evolution of brewing from rudimentary methods to the modern high-speed production lines used today.
The famous underground caves and historic Miller Inn will be the highlights of this tour, while three samples of Miller's finest brews will refresh you at different stops along the route.
Whether you're alone or in good company, this tour tops the list of fun stuff to do in Milwaukee as an adult.
A brewery tour is one of the best things to do in Milwaukee at night if you're not sure how to get the evening started.
Book the best Milwaukee activities in advance
2. (Christmas) Shopping in Milwaukee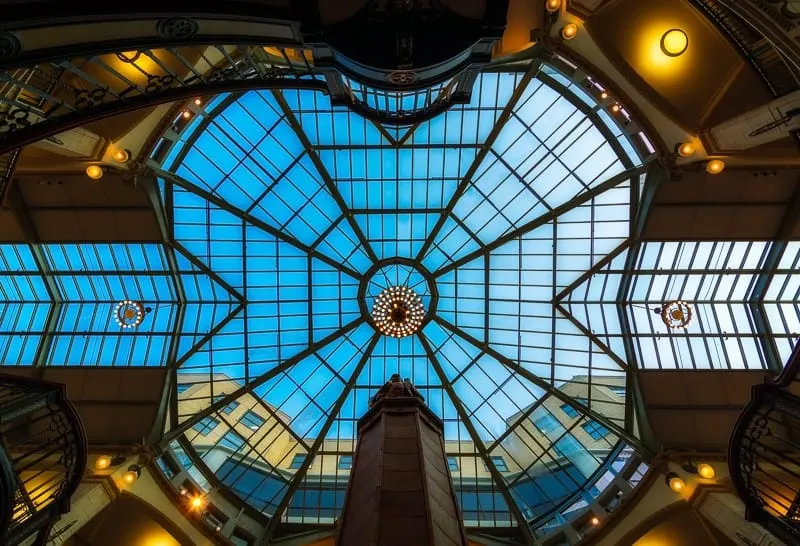 Wondering what to see in Milwaukee if you're a fashionista? Whether you're after the latest high-street fashion or unique Christmas gifts, know that shopping is one of the best things to do in the winter in Milwaukee.
The Mayfair Mall in Wauwatosa could be defined as a shopaholic's heaven; 166 stores propose everything from high-end fashion to home and houseware items.
Plenty of restaurants including the iconic Maggiano's Little Italy, or places where you can try different flavors and exciting dishes like at The Cheesecake Factory.
Alternatively, The Mayfair Collection at West Burleigh Street is another shopping paradise.
Stroll through stores like Saks Fifth Avenue Off Fifth, J. Crew Mercantile, or the Nordstrom Rack. Have a coffee break and a bite at Café Grace, and enjoy lunch or dinner at the Smoke Shack for a dining experience like no other.
Related: 25 Gifts for Outdoorsy People Under $50
3. Chill Out at the Historic Third Ward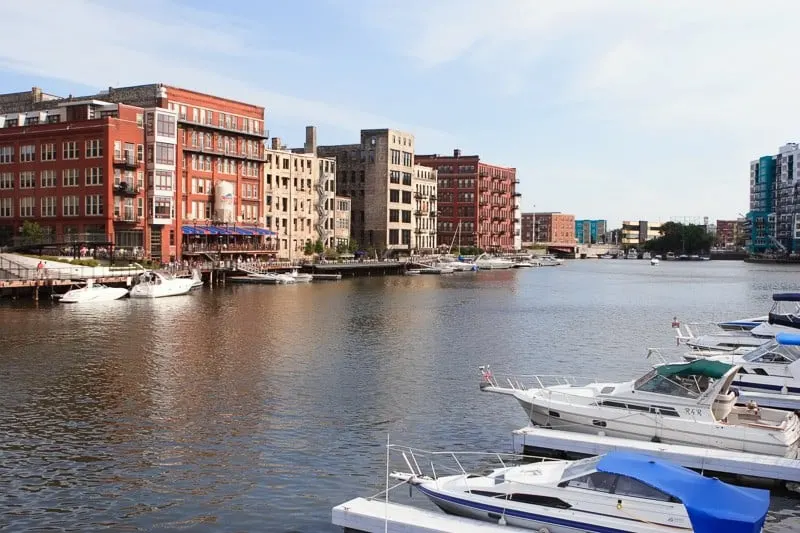 Located in downtown Milwaukee, the Historic Third Ward is one of the most iconic warehouse districts in the county and the city's creative hub.
Whether you're into art galleries or want to chill at performing art venues like the Broadway Theater Center, this artsy neighborhood has a lot to offer.
Besides loads of culture, you can also enjoy a fine dining experience in one of the upscale restaurants scattered throughout the area or shop fashion and bohemian homeware in the many indie boutiques.
Not to mention that wandering through this neighborhood is one of the best things to do in the winter in Milwaukee for free.
Book the best Milwaukee activities in advance
4. Warm-up in Milwaukee's Museums
Milwaukee in winter can sometimes get very cold and uninviting. Luckily though, the city has plenty to offer even when the temperatures drop way below zero.
Some of the best places to visit in Milwaukee are its museums. The Milwaukee Art Museum is perhaps the most renowned, and impressive with its futuristic architecture and jaw-dropping artworks inside.
The Milwaukee Public Museum attracts hoards with interest in nature and human history. Conveniently located in downtown Milwaukee, it's easily accessible from the Historic Third Ward.
If you like history, including the Jewish Museum Milwaukee on your bucket list too. Located on Prospect Avenue, the museum's purpose is to celebrate the city's Jewish heritage by preserving and presenting the history of the Jews in southeastern Wisconsin.
The Chudnow Museum of Yesteryear is another hot spot for history lovers, while bikers and motorcycle fans shouldn't miss the Harley-Davidson Museum, another gem to discover if you're wondering what to do in downtown Milwaukee.
5. Visit Milwaukee Winter Farmer's Market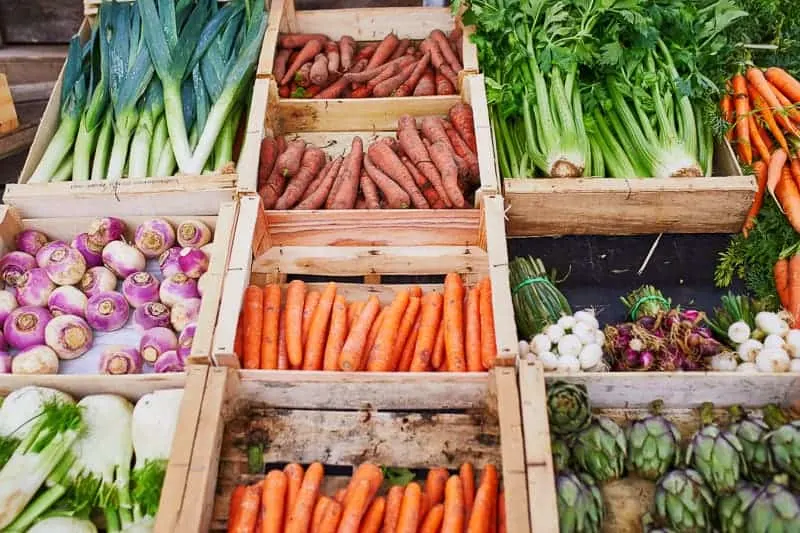 A visit to Milwaukee's Winter Farmer's Market is a must for any avid food lovers who are looking for fun things in Milwaukee.
Operated by the Fondy Food Center, the market's mission is to connect citizens with fresh local food and gathers dozens of agricultural vendors in the Greenhouse Annex at the Mitchell Park Domes.
This weekly market is where you can find just about anything from fresh fruit and vegetables, meat, freshly baked goods, homemade jams, and sauces, as well as delicious global cuisine.
Book the best Milwaukee activities in advance
6. Explore Milwaukee Domes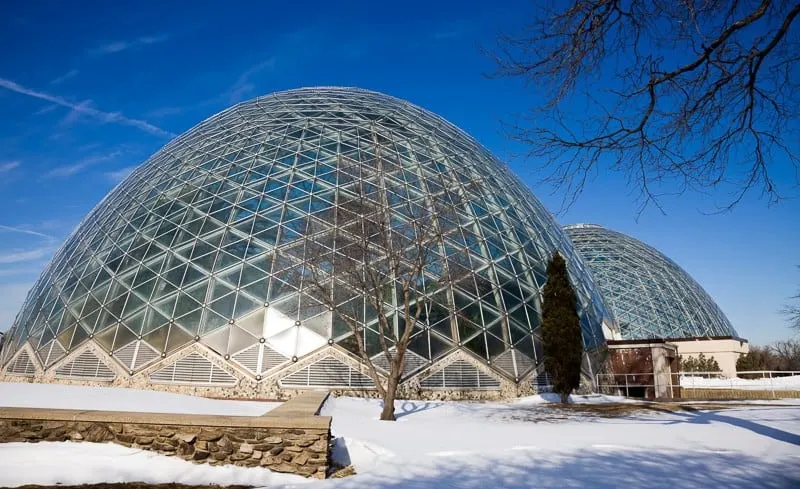 Among the top-rated Milwaukee tourist attractions that you shouldn't miss in winter are also the Milwaukee Domes. A unique destination you wouldn't expect to find in such a wintery territory.
The Mitchell Park Domes house Milwaukee's horticultural conservatory is a true tropical jungle hidden in the heart of the city.
Exploring this mesmerizing place in winter is amazing, as you'll walk among 1,200 species of rainforest plants and floral gardens.
Open every day of the year; the Domes also host an array of cultural events, exhibitions, and educational programs. The perfect winter getaway in Wisconsin!
The Domes are also one of the best date ideas in Milwaukee in the winter.
Things To Do in Milwaukee in Winter for Couples
7. Get warm at the Milwaukee Public Market
Milwaukee in winter can be one of the most romantic destinations for couples around the world. Whether you want to enjoy winter sports together or just chill out in unique places, there are plenty of things to see and do in this amazing city.
From all, one of the best places to go in Milwaukee when the temperatures drop and you need to get warm is the Milwaukee Public Market.
This unique attraction in Milwaukee downtown tops the charts as the favorite destination for foodies. It bursts freshly-made foods and artisan products prepared by independent merchants. A colorful place that can surely warm your heart and satisfy your taste buds.
This is one of the best Christmas markets in Wisconsin and a real winter treat!
8. Cheer the Milwaukee sports teams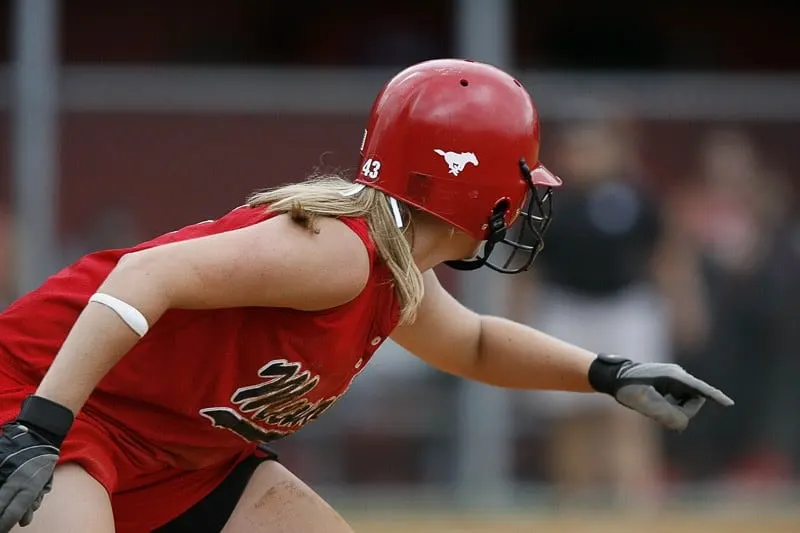 Lovebirds visiting Milwaukee can have loads of fun and spend quality time while cheering for one of the local sports teams.
In such an icy destination, it only makes sense to watch an ice hockey match from the Milwaukee Admirals' tribune. Or you could warm up while cheering the Milwaukee Waves, their professional indoor soccer team. Keep on track of the current AHL roster so you know who to cheer for.
Milwaukee also has a stronghold of the American Wrestling Association. Or you could discover the city's most recent addition to the sports team, the women's Roller Derby.
Book here your sports tickets in advance
9. Snowy walks along the lakeside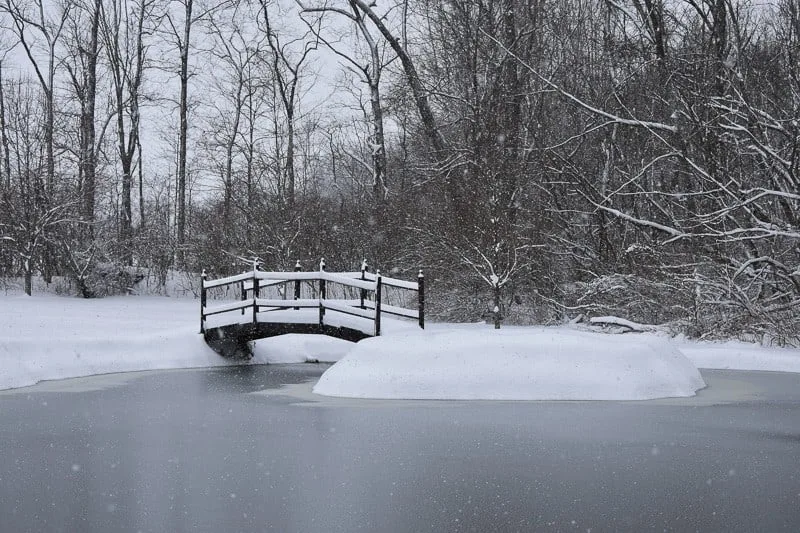 Wondering if there are other fun things to do in winter in Milwaukee for couples? Well, you could surprise your significant other with a snowy walk along the lakeside. Undeniably one of the most romantic things to do in Milwaukee in winter.
This frozen scenery offers a different perspective and lets you enjoy the tranquil side of this vibrant destination. Have a snowball fight or just enjoy each other's company while admiring the frozen shores of Lake Michigan.
Winter activities, such as ice skating at Lake Park, are another great way to spend quality time with your significant other.
For a sophisticated getaway, the Knickerbocker on the Lake is one of the best Milwaukee lakefront hotels. From rooms with a view to refined suits, a spa, and high-class dining, this is undoubtedly a great place for two.
Things To Do Milwaukee in Winter for Outdoor Lovers
10. Skiing at Wilmot Mountain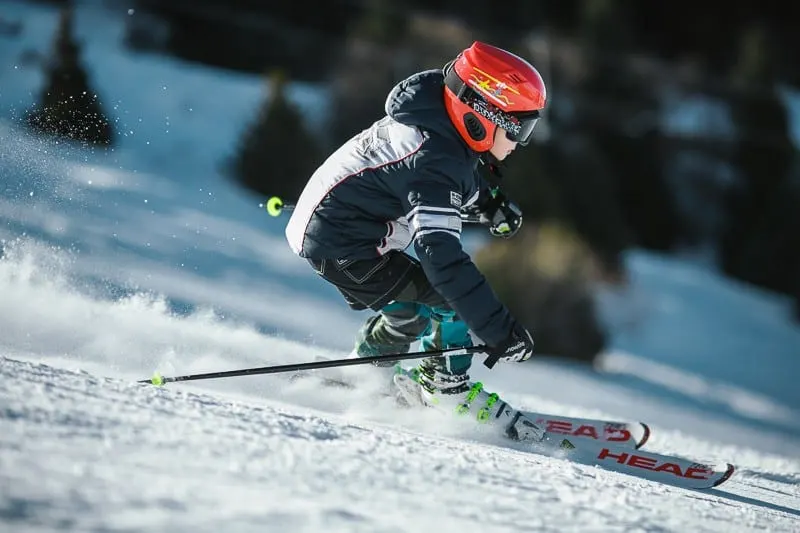 Milwaukee is not only for casual travelers and lovebirds. Outdoor lovers can enjoy lots of winter activities in Milwaukee and the surroundings as well. Such as skiing at Wilmot Mountain.
Situated at a stone throw's away from the city (aka a 45-minutes' drive), Wilmot Mountain presents itself as an outdoor lover's paradise.
From downhill skiing to snowboarding, snow tubing, and other entertaining activities, this place is ideal for singles, couples, groups of friends, or families who want to have their fair share of outdoor winter fun!
11. Hiking in the surroundings of Milwaukee
If you're craving for a different experience, a winter hike is one of the most surprising winter outdoor activities in Wisconsin.
Milwaukee and its surrounding areas have some of the best Southern Wisconsin hiking trails!
From all possible routes, the Milwaukee River Trails are perhaps the most suggestive. They start where the Milwaukee Riverwalk ends and stretch along both sides of the Milwaukee River.
While the trails aren't official, they're well maintained by the Milwaukee Green River Coalition and are a true gem to discover without leaving the city.
If you don't mind going a bit further, the Emma Carlin trail in Palmyra is well-worth exploring. The three-loop trail ranges from 3.5 to 8 miles and is ideal for the more experienced hikers and bikers.
There are many spots to go hiking in Milwaukee and the surrounding area, just be sure to pack appropriate footwear!
12. Snow walks in Milwaukee's parks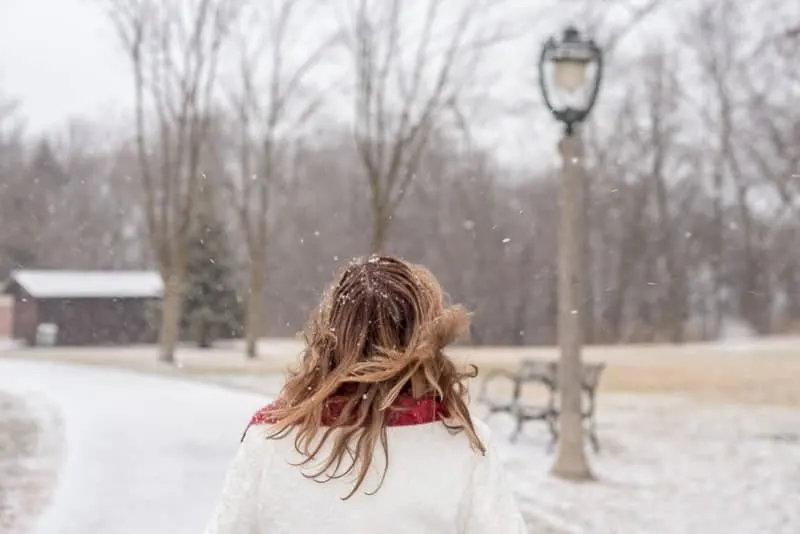 Hiking might not be for everyone, but you can still enjoy the outdoors while in Milwaukee by simply taking a snow walk in one of the many parks.
Lake Park is undeniably the most suggestive, but there are many other options to choose from.
For instance, the Veteran´s Park is a great choice for history lovers and impresses visitors with a memorial and a walking path.
The Cambridge Woods, situated in the East Side neighborhood, also awaits you to explore its 20.9 acres stretching along the Milwaukee River.
13. Dare the Polar Bear Plunge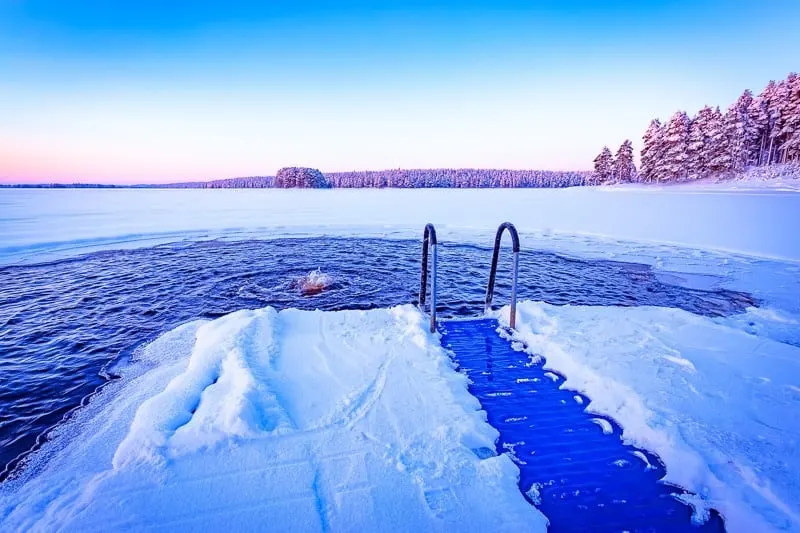 While this one's not for the faint-hearted, a Polar Bear Plunge in frigid Michigan lake is dubbed as one of the coolest outdoor winter activities in Milwaukee.
The annual event held at noon on each New Year's Day gathers hundreds of enthusiasts ready to plunge in the freezing water despite the unwelcoming temperatures.
The event is free to the public and equally exciting for both spectators and participants.
Things To Do in Milwaukee in Winter for Kids
14. Go ice skating
The city is a great family destination in all seasons, but it becomes magic in winter.
Among the top-rated family things to do in Milwaukee in winter is ice skating.
Slice of Ice in Red Arrow Park is an inspired choice for some outdoor fun and is conveniently located in the midst of downtown.
A warming house offers skate rentals and a café to grab, a hot drink or a bite, and loads of other kid-friendly activities are located at just a stone throw's away.
On those truly cold days, head to the Pettit National Ice Center, an indoor ice skating rink.
It not only comes as a great alternative to the Slice of Ice, but that lets you enjoy some winter sports even in summer, as it's opened all year round.
Ice skating is undoubtedly one of the best things to do in Milwaukee with kids during the wintertime.
15. Visit Winter Festivals near Milwaukee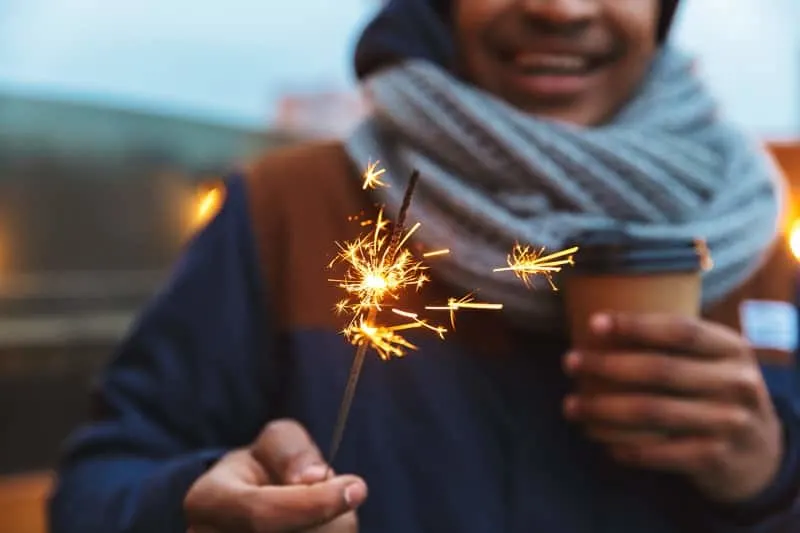 Among the fun things to do in Wisconsin in the winter, there are the countless winter festivals that can keep both kids and adults entertained.
One of the most popular is the Lake Geneva Winterfest. Located at only 1h from Milwaukee, a trip to Lake Geneva, WI is always a great idea, and one of the best weekend trips in Wisconsin.
Lake Geneva Winterfest is a true winter carnival spanning over nine days and one of the best winter events in Wisconsin!
Some kid-friendly activities at the WinterFest include a fun snow race and attending the U.S. Snow Sculpting Championship.
The Fish Creek Winter Festival is another fun one for the whole family. Kids can enjoy a dog sled ride and partake in other winter outdoor activities.
Watching an ice kickball match or warming up in a heated tent overlooking Green Bay are other highlights of the festival.
And if you or the children miss those fun summer backyard games, know that at the Fish Creek festival, they do it even better.
Or at least, I don't know many other places where you can play a round of toilet seat toss instead of the classic corn hole.
Book here your family tickets in advance
16. Go Snowshoeing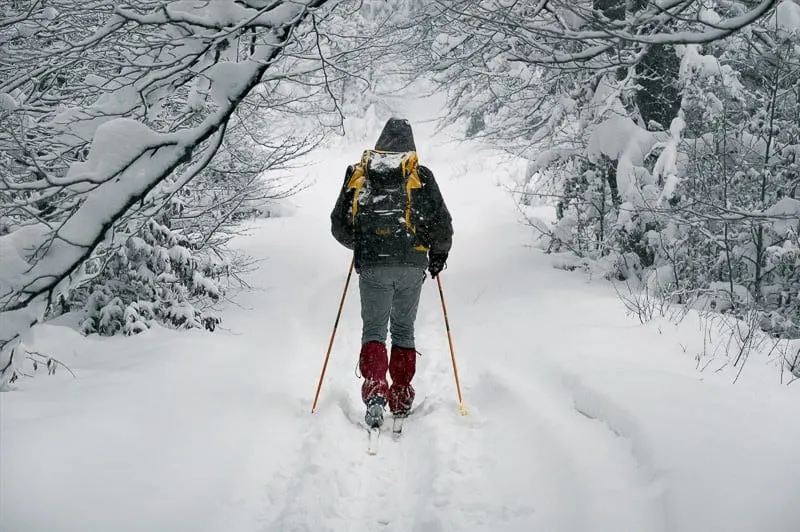 There are many unique and even weird things to do in Milwaukee in winter, but few can beat snowshoeing if you're visiting with kids. This is one of my favorite things to do in Milwaukee in January or February when it's particularly cold.
An easy trail where to shake off those winter blues is the Havenwoods State Fores, Milwaukee's amazing urban forest. There are various loops for a total of 6 miles winding across 200 acres of mixed woods, grasslands, and wetlands.
The Riveredge Nature Center in Saukville is another of the fantastic places to see in the Milwaukee area. This beautiful 380-acre property stretching along Milwaukee River in Ozaukee County passes through a mesmerizing mix of forests, wetlands, and prairies, and awaits with surprising events.
Undoubtedly, the best time to go is on a Friday night in either January or February, when you can join a weekly candlelight snowshoe hike from 4.30 to 8 pm.
17. Enjoy the Christmas atmosphere and Ballet Shows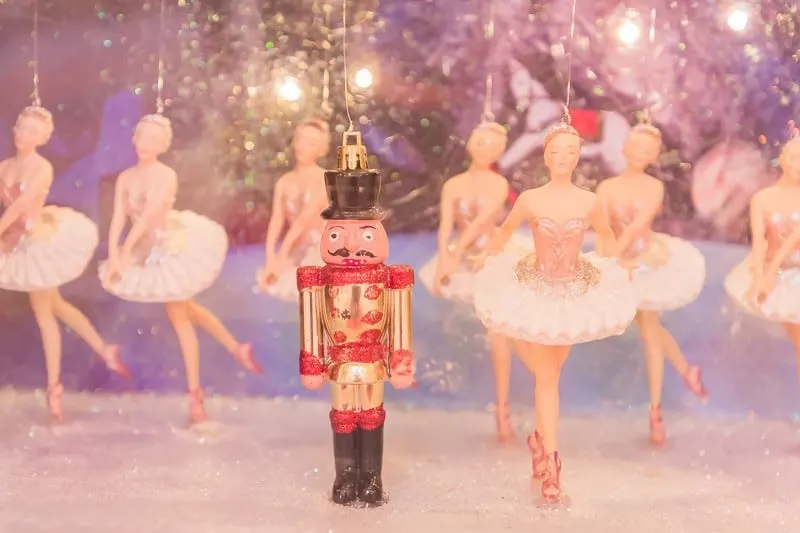 Nothing says fun things to do with kids in Milwaukee more than enjoying the Wisconsin Christmas atmosphere. Luckily, there is an abundance of fun things to do in Milwaukee in December to get in the holiday spirit.
Start with Christmas in the Ward on the first Friday of December. The iconic district is where you can visit Santa and his live reindeer and enjoy splendid fireworks at the beginning of the festive season.
Milwaukee Ballet's Nutcracker performance is an unmissable event to attend with the kids. Or you could go to one of the many theaters and venues throughout the city for other beautiful holiday shows.
For bigger kids and parents alike, the Wizards of Winters show comes as an unexpected alternative to a traditional Christmas carols concert and as one of the most surprising indoor activities in Milwaukee. This show of progressive rock holiday tunes is anything but typical.
Buy here your tickets for the Milwaukee Ballet
18. Sledding at Lafayette Hill and Humboldt Hill
Another of those fun activities in Milwaukee to do with kids is sledding at the Lafayette or Humboldt hill.
Perfect for kids of all ages as well as for adults, these events bring unrivaled fun to people of all ages. The youngsters can enjoy safe rides on sleds with runners, while the bigger kids can pick from snow disks or toboggans.
If you're looking for fun things to do in Milwaukee in winter at night, sledding in the evening is also possible. Furthermore, both hills are conveniently located in well-served areas where you can enjoy hearty meals or warm up with a cup of mulled wine or spiced tea in one of the many cafes and restaurants.
19. Enjoy Cedarburg Winter Festival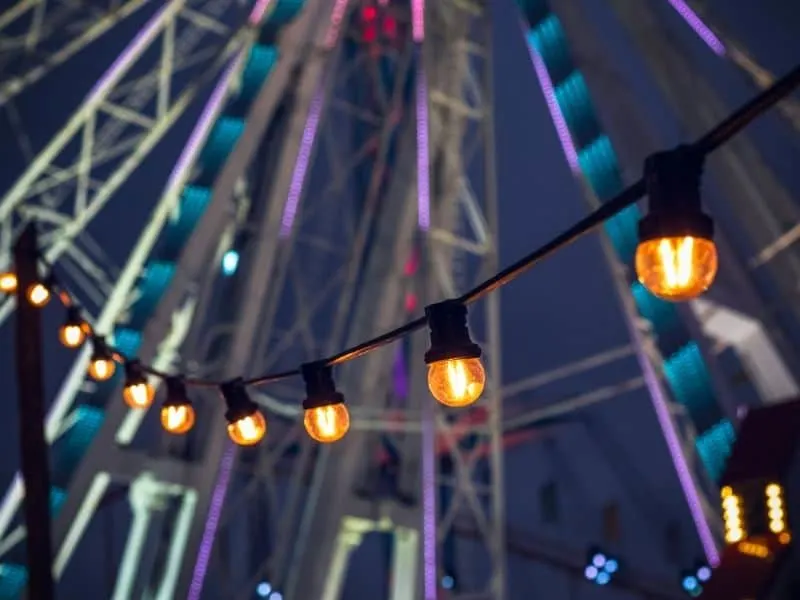 Did you think the magic of winter ends when Christmas is over? Think again. Wisconsin's Cedarburg Winter Festival shows the entire world that winter means much more than candy canes and holiday carols.
Undoubtedly one of the best things to do near Milwaukee with kids, this annual event is held each February.
Super-entertaining, it attends visitors with dozens of food stalls, ice carving competitions, and a myriad of kid-friendly activities. As for the grown-ups, they can indulge in delicious local wine.
20. Enjoy a winter carriage ride in Milwaukee downtown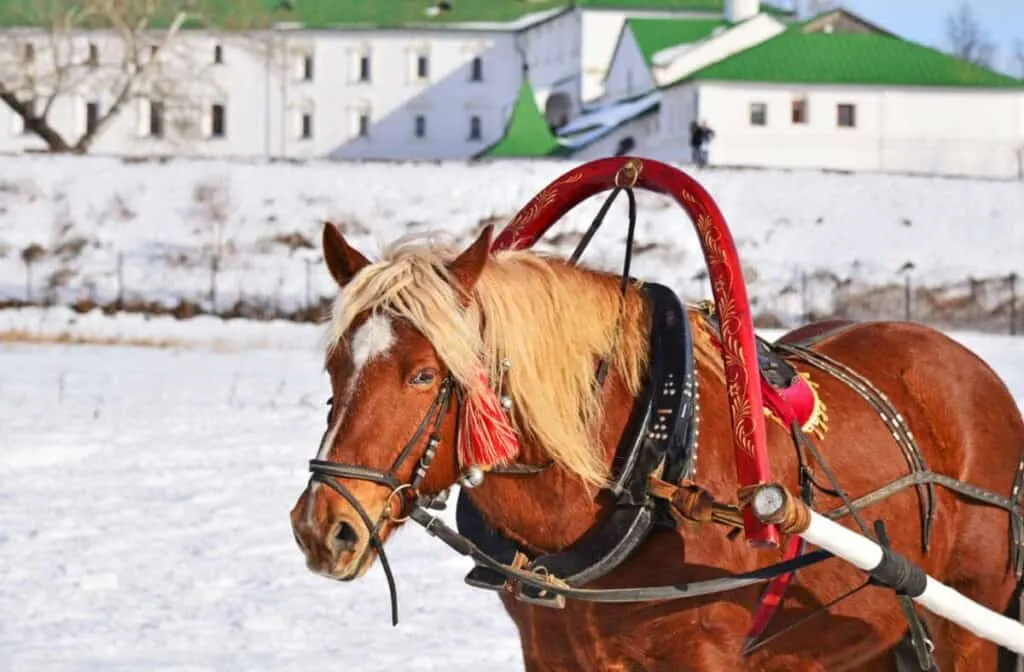 The many Milwaukee winter events can easily drain your energy. So if you're wondering what to do in downtown Milwaukee in winter that's both exciting and relaxing, try a carriage ride.
Many companies provide carriage or horse-drawn sleigh tours in Milwaukee that will make you feel like the main character of a fairytale.
One of the companies offering affordable carriage tours is the Milwaukee Coach & Carriage. They offer solutions for groups of all sizes, and you can admire some of the top-rated landmarks from the comfort of your ride. No doubt, one of the best things for kids to do in winter in Milwaukee.
Book the best Milwaukee activities in advance
21. Go ice fishing near Milwaukee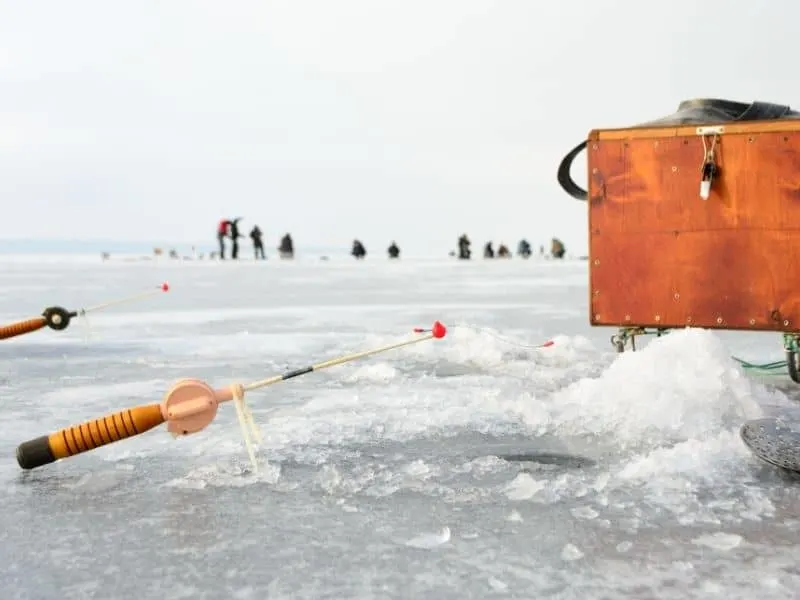 Winter in Milwaukee wouldn't be complete without some ice fishing! Incase you don't know, ice fishing is where you try to catch fish through a whole in the ice. It is one of the most beloved outdoor winter activities in Wisconsin.
Many people make a full day of it, sitting out on the ice with coolers, leaving their fishing pole dangling in the hole and just hanging out. And, of course, wrapped up in several layers of clothing.
I didn't know what to expect when I first went ice fishing, but it is now one of my favorite activities to do in Milwaukee in winter. I became so obsessed I started wondering if any of the icy places near me would be suitable for ice fishing!
Definitely if you're looking for some fun things to do in Milwaukee in the winter, join some friends, or find a local company to take you out for this unique experience.
I was lucky enough to go with some friends, but have heard great things about this company.
22. Have fun in a Curling Club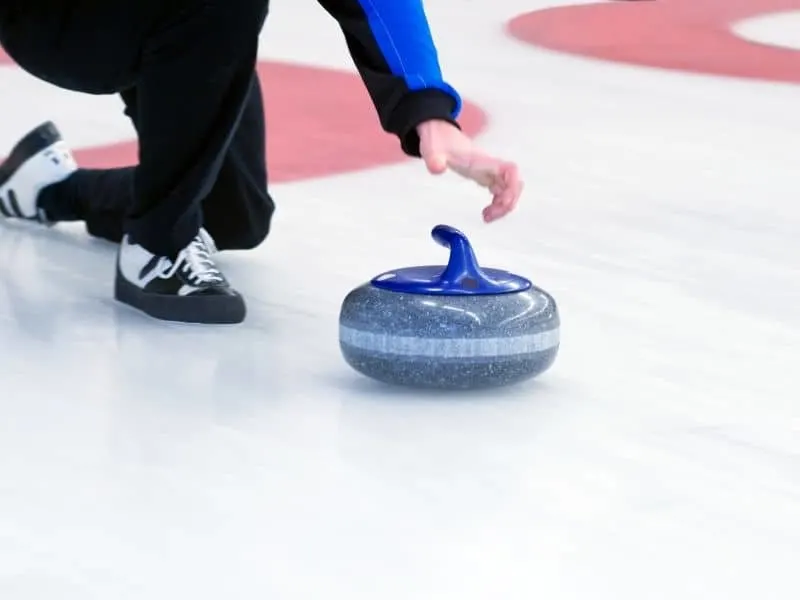 To be honest, I had no idea what curling was until my first Milwaukee, Wisconsin winter. I was told it was one of the most fun things to do in winter in Milwaukee, and my friends were not wrong! In fact, it's one of the best things to do ANYWHERE in Wisconsin in the winter.
Curling consists of two teams sliding different colored stones around on the ice into differently colored circles for points. It is easily one of the most popular Wisconsin winter activities and attracts very large crowds.
Although it is a lot of fun to watch, it is even more fun to play! There are curling clubs throughout Wisconsin that you can join where they will teach you how to play, or you can join a team if you're there for long enough.
In Milwaukee, you'll want to check out the Milwaukee Curling Club. They are very professional and it doesn't matter if you're a total beginning like I was!
I wasn't very good, but I quickly fell in love with curling and it is now one of my top things to do in Milwaukee in winter whenever I visit.
Book here to see a curling game
23. Do a winter day trip from Milwaukee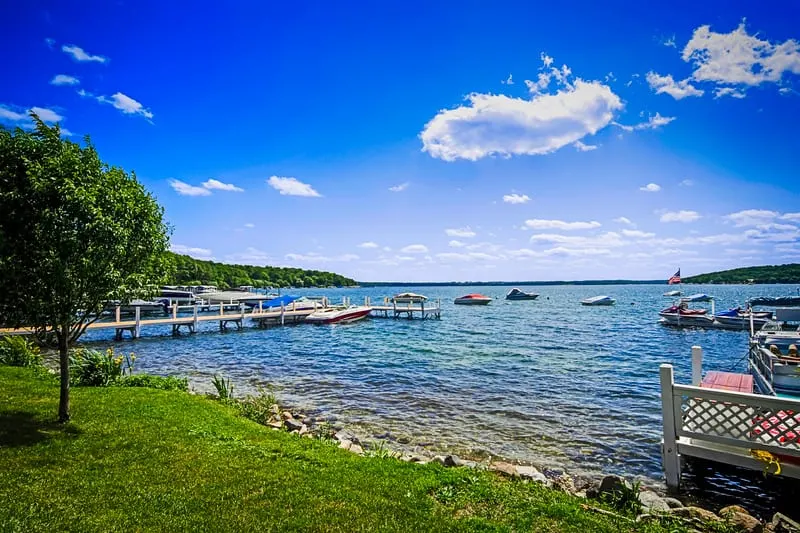 Although there are plenty of great and unique things to do in Milwaukee, the winters are long and cold, so I would often look for fun things to do near me in winter.
If you're looking for things to do outside Milwaukee I have a whole post on the best day trips from Milwaukee or great vacation ideas in Wisconsin for anytime of year.
But some of the best places to visit in Wisconsin for winter especially are:
Madison
Door County
Green Bay
Lake Geneva.
In Madison you can marvel at the beautiful Capitol Christmas Tree, try out try snow carving, or go sledding in Elder Park one of the best places to take kids in winter in Madison.
And speaking of Christmas trees – you can buy your own at nearby Capaul's Christmas Tree Farm in Wanaukee, one of the best Christmas tree farms in Wisconsin.
Some of the most things to do in Door County during the winter are snowshoeing and ice fishing. However, I also love walking along the Whitefish Dunes State Park shoreline as cool ice formations form during the winter months. If you decide to stay, Door County has some of the most romantic cabins in Wisconsin you can stay at.
During the winter, the Titletown District in the downtown area sets up an ice skating rink, and ice hockey is also popular. But one of my favorite things to do in Green Bay in the winter is going skiing along the hiking trails at the Bay Beach Wildlife Sanctuary. If you decide to stay overnight in Green Bay, consider staying at one of my favorite luxury hotels in Wisconsin.
Lastly, Lake Geneva in winter is magical, and so is one of the most popular winter day trips from Milwaukee because there are a lot of cool things to do in Lake Geneva in the winter.
The most popular is a great ski resort at Big Foot State park, which comes to life in the winters, but many also go cross country skiing or snowshoeing across the frozen lake.
If you decide to stay overnight, read my guide on where to stay in Lake Geneva. The city is home to some of the best winter resorts in Wisconsin.
24. Enjoy some Milwaukee comfort food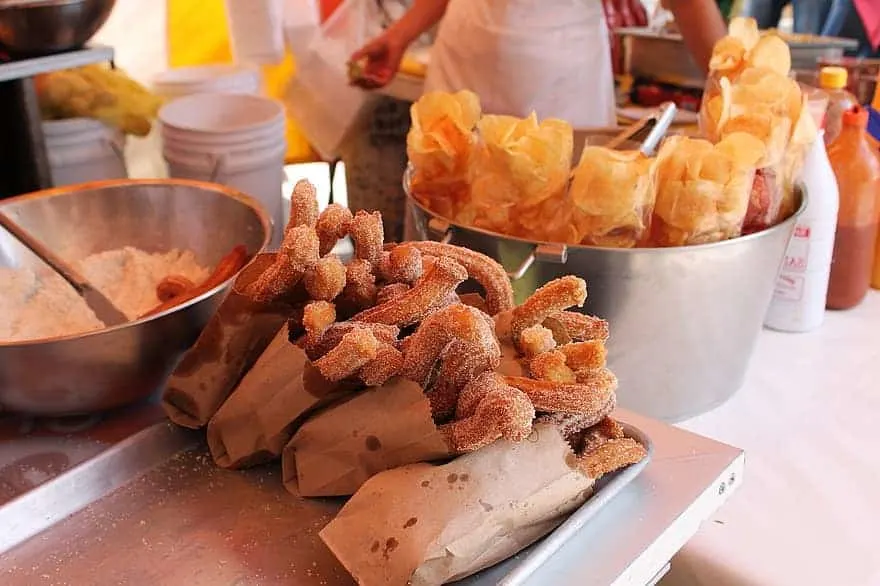 To get you through the cold Milwaukee winters, you'll want to indulge in some comfort food. And Milwaukee has some of the best!
Of course, there's local Wisconsin food, such as cheese, bratwursts, booyah stew and butter burgers. For a great selection, I recommend heading to the Milwaukee Public Market, or for a sit-down meal I love Milwaukee Brat House.
But, as perfect Wisconsin food is for keeping your warm throughout the long Milwaukee winters, sometimes you just need something new. And my other comfort food restaurants of choice are Real Chili and Maxie's.
It's the best way to spend winter in Milwaukee.
25. Spend the afternoon at an Escape Room
I love being outside, and winter in Wisconsin is no exception! But sometimes it's just too cold during the Wisconsin winters, and I want a chance to warm up and thaw off.
That's where escape rooms come in!
The escape rooms in Wisconsin are tons of fun for the whole family – and they're inside, where it's warm.
Milwaukee has more escape rooms than anywhere else in the state, so you'll be spoiled for choice!
Whether you're hunting for treasure, solving cold cases, or pretending to be a spy, this fun activity will make you fall in love with winter in Milwaukee.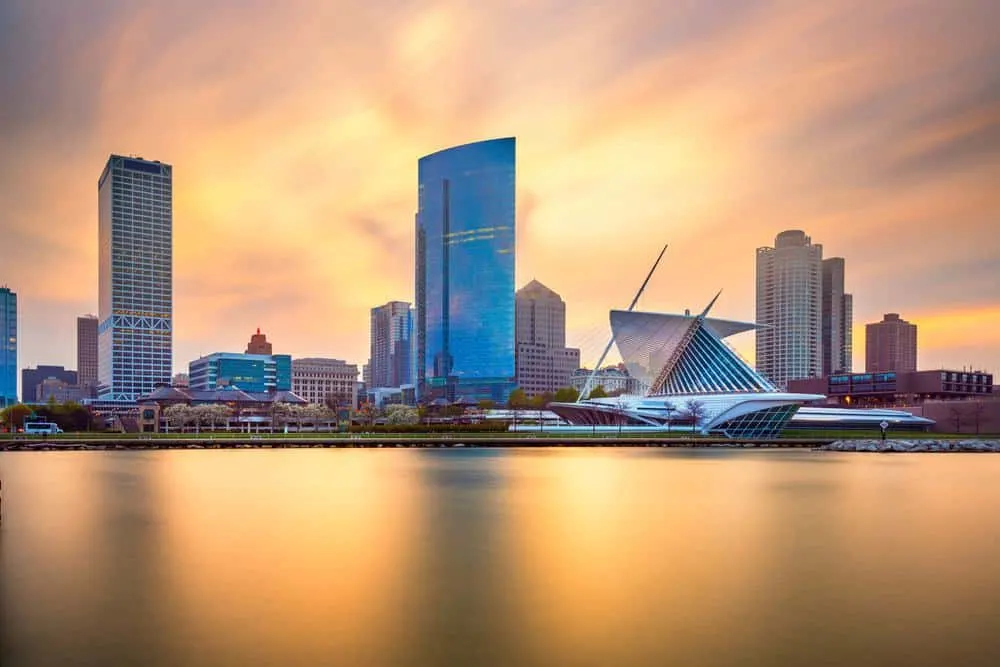 Whether you're looking for fun places to go in Milwaukee in winter to enjoy with your family, things to do on a date in Milwaukee, or cheap things to do in Milwaukee on your solo winter trip, I hope this list inspired you.
So, what do you say? Do you now know what to do to enjoy a Milwaukee, Wisconsin winter? Which of the things above would you do during winter in Milwaukee?
You can't get enough of winterly things to do in Milwaukee? Have a look at my web story about things to do in Milwaukee in winter.
---
Tell me in a comment below. I'd love to hear from you. If you liked this article, don't forget to share it with your friends. They might find the best things to do in Milwaukee in winter on this list too.
---
Short FAQ about Winter in Milwaukee, Wisconsin
1.What are fun winter day trips from Milwaukee?
The best winter day trips from Milwaukee are to Madison, Door County, Green Bay, and Lake Geneva. Chicago is also a great day trip outside of Wisconsin.
2. What are outdoor things to do in the winter near Milwaukee?
There are lots of outdoor winter activities in Milwaukee. A few of the most popular ones are Skiing at Wilmot Mountain, the Polar Bear Plunge, and winter hikes in the surrounding areas.
3. What are cool winter activities for kids in Milwaukee?
Some of the best winter outdoor activities in Milwaukee for kids are ice skating, snowshoeing, and winter ballets. The best activity is probably sledding at Lafayette Hill and Humboldt Hill.
---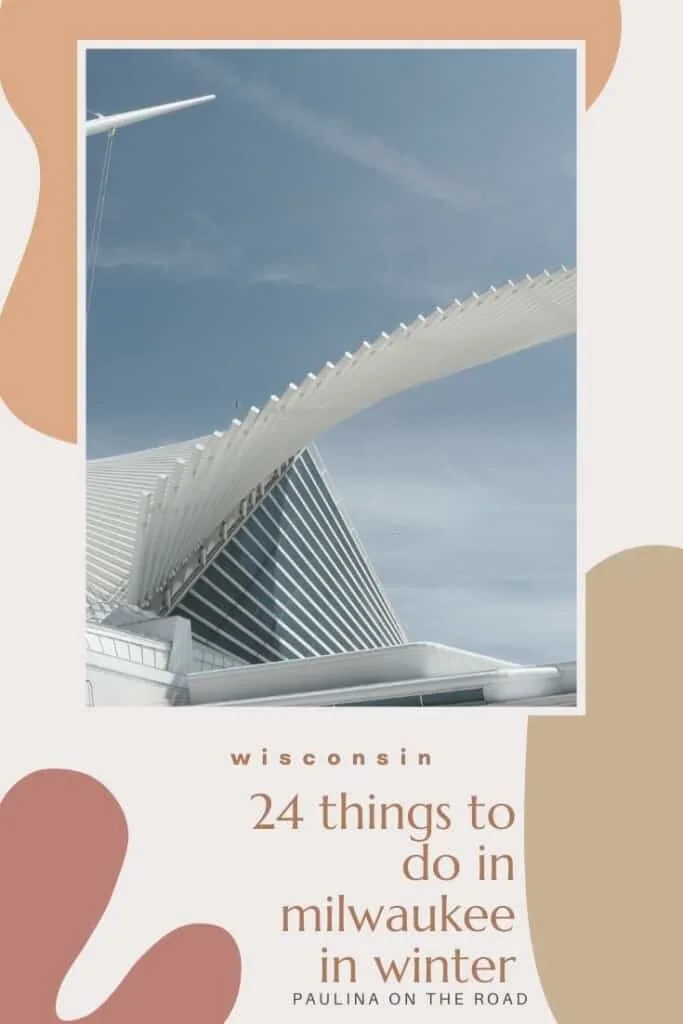 ---
Hola! I am Paulina, a fervent travelette who crossed the Atlantic Ocean by Boat HitchHiking. On my blog, you'll find all the tips to make the most of your holiday. Get ready to enjoy outdoor and sustainable travel like hiking, cycling or sailing. Let's hit the road together!