Unique Things To Do in Milwaukee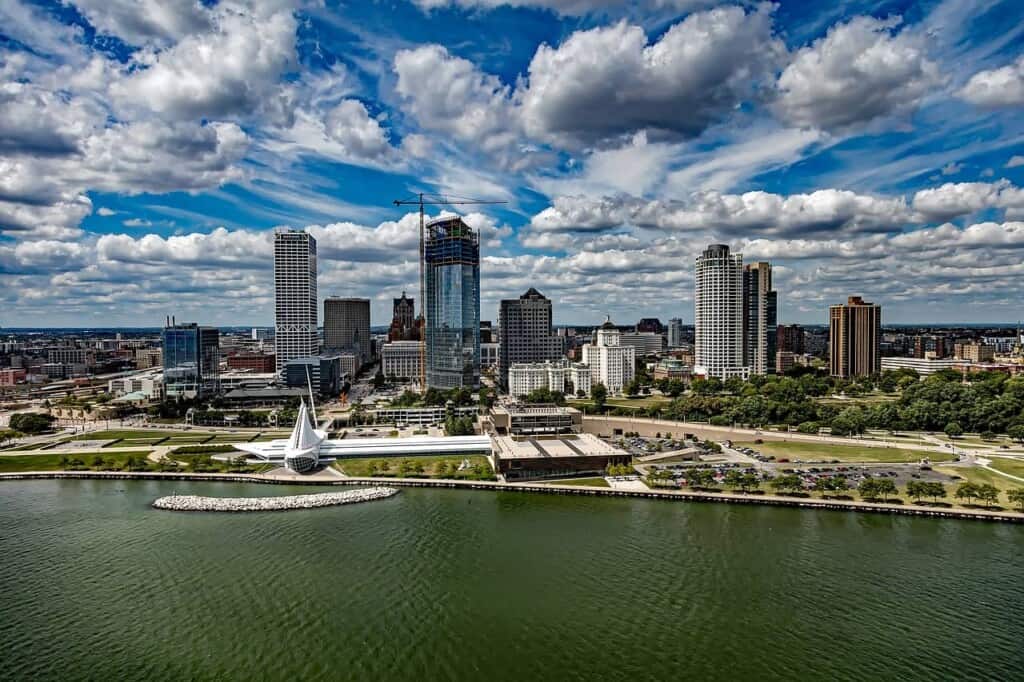 Milwaukee, Wisconsin, may not be your typical destination for a city break. While Wisconsin is mainly known for its scenic natural landscapes and delicious dairy products, Milwaukee has everything you need for a formidable city trip.
I'd recommend staying at one of the lovely hotels near downtown Milwaukee since they're close to the city's main sights. You can visit many of Milwaukee's most important places of interest on foot or by car. Here's my selection of unique things to do when visiting Milwaukee.
Discover here the best day trips from Milwaukee
Milwaukee Art Museum
Milwaukee Art Museum
The Milwaukee Art Museum was my absolute favorite. The building is stunning and its extraordinary architecture alone is well worth a visit. The Quadracci Pavilion, created by the Spanish architect Santiago Calatrava, is an eye-catching expansion of the museum, which first opened in 1888.
During the day, the building's "wings" open up, and they fold over the arch-shaped construction at the end of the day. The views from its balcony on the lakeside are particularly beautiful.
Even though the building often gets more praise than the art collections it holds, you shouldn't miss its interior, either. The gallery's permanent collection includes 20,000 works of art including contemporary art, American and European art, American decorative arts, and much more.
Harley-Davidson Museum
The Legendary Harley Davidson
Milwaukee's greatest claim to fame is that it's home to the legendary Harley-Davidson motorcycle. Visiting the Harley-Davidson Museum is certainly one of the prime things to do in Milwaukee, whether you're a fervent biker or a hobby rider.
Those who are less into motorcycles will enjoy a stroll through the museum's shop, where you can get everything Harley-Davidson-related.
Historic Third Ward
The Historic Third Ward is Milwaukee's art and fashion district. Located south of downtown, it's the best place to wander around and get lost along historic streets.
Take the time to explore the restaurants set in old warehouses, visit the neat art shops, and walk along the award-winning 2-mile Riverwalk.
The Third Ward is also home to some of the state's best breweries. It's the perfect location for bar-hopping and meeting interesting people.
Even during the holiday season, the Third Ward is a cool place to visit thanks to its numerous bars. Ther are plenty of things to do in Milwaukee in winter!
Milwaukee Public Market
Milwaukee Public Market
Milwaukee's Public Market is an essential stop when you're looking for an authentic Milwaukee experience. Located in the Historic Third Ward neighborhood, the Public Market features several local businesses. Here, you can get fresh seafood, fruits and vegetables, and artisan Wisconsin cheese.
Some merchants also sell freshly prepared food or ethnic specialties. Cooking classes are held on the Public Market's second floor. This is a paradise for foodies!
Take a Ride with Bublr Bikes
Take a ride in Milwaukee
Milwaukee is making a considerable effort to promote a healthier and more eco-friendly lifestyle for residents and visitors. The Bublr bike-share system hosts more than 50 bike stations all over the Milwaukee area, and you can rent them for a small fee.
Due to the success of this project, more than 100 stations are in the planning stages. Not only is biking a fun way to explore the city, but it also sets an example for sustainable travel.
Looking for a fun city break? Milwaukee has everything you need for a memorable stay!
How about you? Have you visited Milwaukee, Wisconsin? What were you favorite things to visit?
---
Before You Go: Top Tips for your Trip
To make the most of your trip, I recommend Lonely Planet Eastern USA (get -10% off with code "PAULINA10")
---