20 Photos That Inspire To Travel to Cape Verde
[/fusion_title]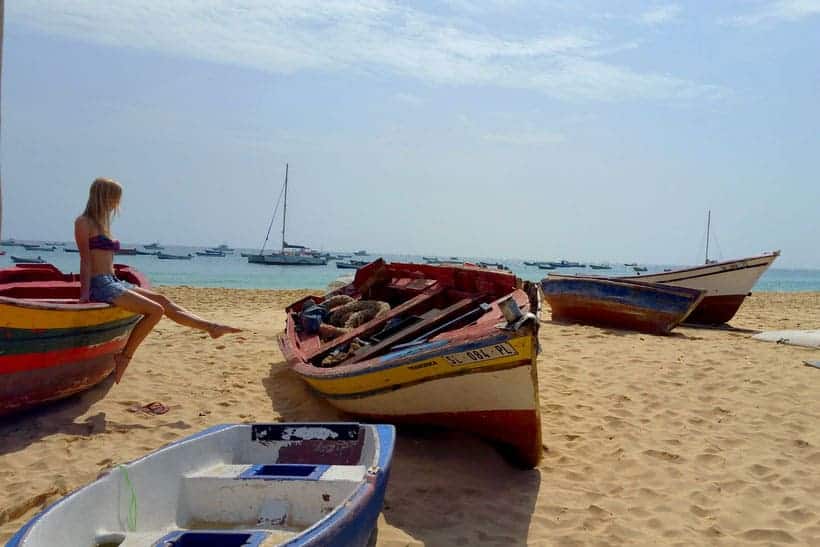 Almost 1 year ago I first set a foot on Cape Verde. Through our Boat HitchHiking trip, my partner and I found a boat which sailed from Tenerife via La Gomera to Cape Verde. We originally had planned to cross the Atlantic Ocean straight away. But as usual, life is what happens while we make plans.
That's how we got to discover one of my favorite travel destinations so far: Cape Verde.
After spending 1 month on Tenerife looking to work as crew on a sailing boat, we were over the moon when a young French couple called us to sail to Cape Verde. As we knew that many boats would sail from Cape Verde to the Caribbean, a sailing crossing to Cape Verde just sounded perfect to us.
That's how we ended up discovering a country that never really was on our travel bucket list. Neither fitted our plans to cross the Atlantic Ocean by Boat HitchHiking.
But yet, we loved it from the first moment. "No Stress" is the mantra of Cape Verde archipelago and people welcomed us with open arms.
I already wrote several posts on the islands we visited: Sal Island, Sao Vicente and Santo Antao. In 2018, I visited the more remote islands like Maio, Fogo and Brava.
Each of them is so different and adorable. Even though we haven't visited even half of the Capeverdean islands, I know that Cape Verde and its people will always have a special place in our hearts.
Read more about where to stay in Cape Verde
Read here about the best beaches in Cape Verde.
For those who still are not sure whether travel to Cape Verde or not, I want to share with an inspiring photographic collection. And I hope that you enjoy the beauty of Cape Verde as much as we did and just book your flight ticket right away.
---
---
Ilha do Sal
1. Salinas de Pedro de Lume
2. Chapel of Pedro de Lume
3. Salt Mines
4. Rugged Nature
5. Fishing Port
6. Fishery in Santa Maria
7. Colourful Housefronts
8. Bright Colours
9. The Kite Beach
Sao Vicente
10. Colourful Boats
11. Virgin Beaches in Sao Vicente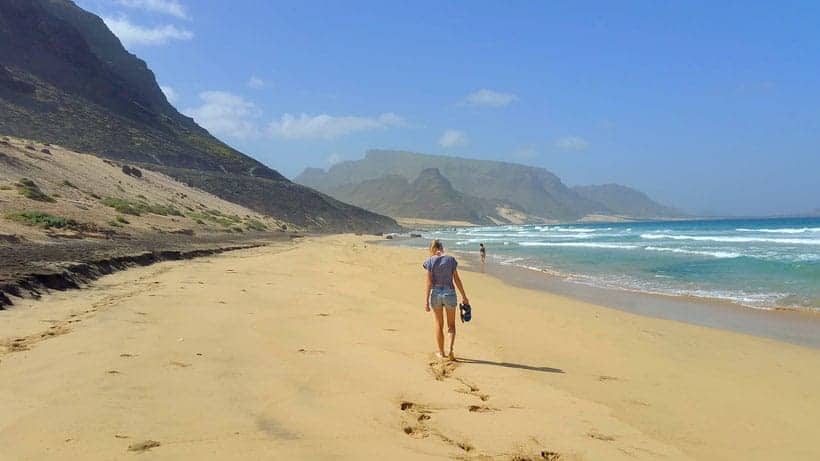 12. City Beach Praia Laginha in Mindelo
13. Hiking to Monte Verde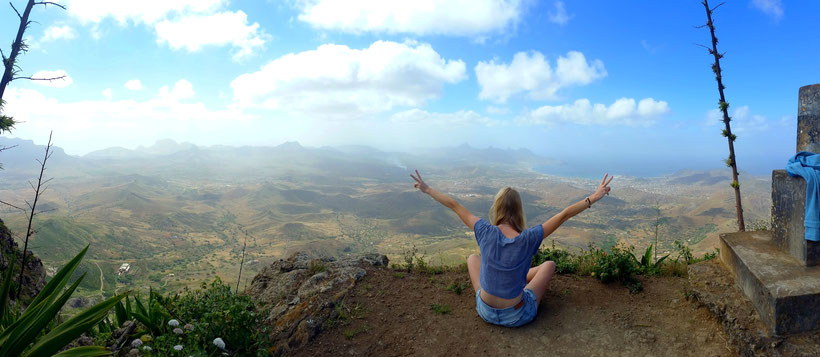 14. Colourful Markets
15 Hiking in western Sao Vicente
Santo Antao
16. Hiking in Paul Valley
17. Fontainhas: a fairytale village
18. Cape Verde's Green Lung
19. Breath-taking Hikes
20. Exotic Fruits in Santo Antao
Extra
---
---
[/fusion_builder_column][/fusion_builder_row][/fusion_builder_container]
---
For more information about tourism on Cape Verde, I recommend the following webpage: WikiTravel Cape Verde.
Para más información sobre turismo en Cabo Verde, os recomiendo la página siguiente: Turismo en Cabo Verde.
---