Top Things To Do on Brava, Cape Verde
A travel guide to Brava island, Cabo Verde with hotels, restaurants, hikes and tours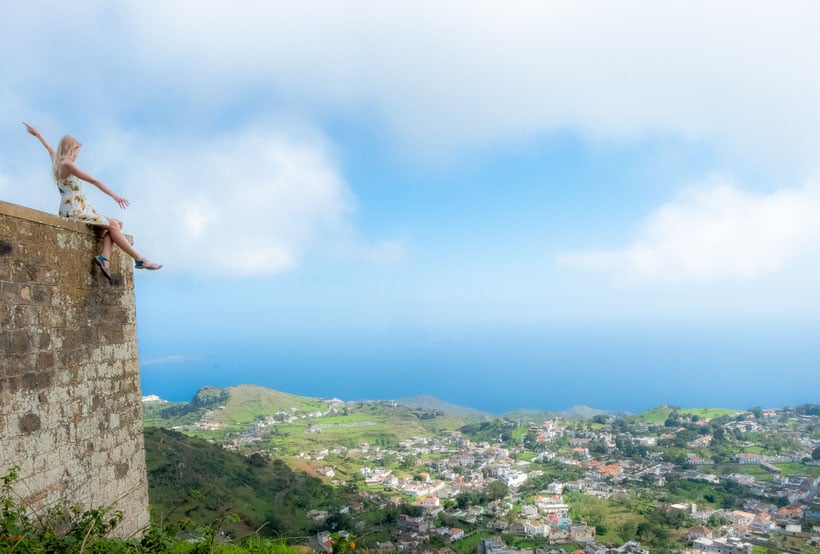 You want to visit Brava, one of the remotest islands of Cape Verde? It's probably the best choice you've ever made, but be ready to affront several challenges to reach the "Island of Flowers". Indeed, the access to Brava has been very complicated for a long time: the extremely rough sea, limited and unreliable ferry connections, a closed airport, an old fishermen's boat working as a ferry…
Here the good news: not only did the connections to Brava improve over the last years, but it will also be totally worth to overcome any obstacle as you'll reach a paradise for hikers and an oasis of peace. Read on to explore the things to do on Brava island, also known as Cape Verde's Island of Flowers.
Brava, Cabo Verde is the smallest, inhabited island of the Cape Verdean archipelago and, next to Santo Antao, the greenest island. Tons of fruits and vegetables grow on its fertile volcanic soil. I arrived to Brava just after a rainy day… and I couldn't believe my eyes how PHOSPHORESCENT GREEN this island was! It was like somebody put an overly exaggerated saturation filter on the entire landscape. Read more about other Cape Verde islands here
Due to its unique mix of colorful flora, Ilha Brava is also known as the Island of Flowers. Despite its limited size, 10km at its widest point, Brava has numerous spectacular hiking trails. You know that I am a big fan of Santo Antao island for hiking, but Brava is the only island that could compete when it comes to hiking trails and spectacular views on mountains and ocean. However, the atmosphere is even more relaxed than in Santo Antao.
The fact that it's difficult to reach and often covered in mist, created a lot of legends and adventurous stories about Brava. This feeling of being on a "lost island" is enhanced by the fact that emigration, mainly to the US, is a real problem on Brava.
Thankfully initiatives like 7Sois7Luas Festival, created perspectives for young people and particularly musicians. More about them in this post!
Just a quick review of Brava, Cape Verde history: the people of Brava started working on whaleboats, and during my visit, I was lucky to meet a ship worker who had travelled all over the world…you'll surely Manuel in the bar of Nova Sintra. There was and still is a massive emigration to the US and don't be surprised to find English with a strong American accent widely spoken all over the island.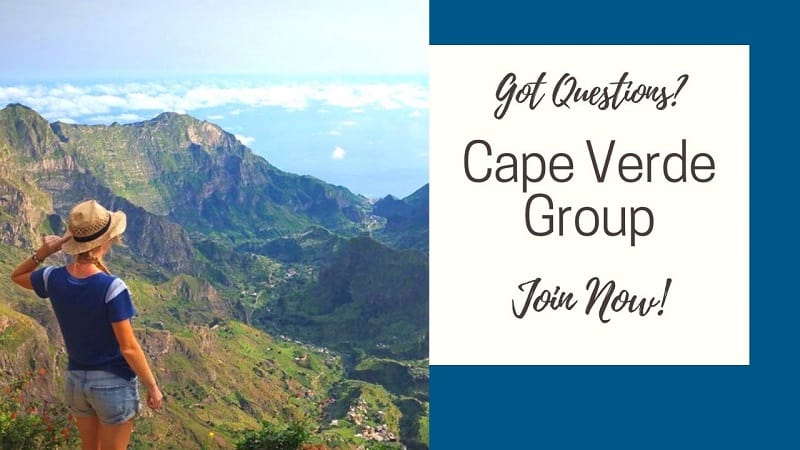 General Info
Geographic situation: Brava, smallest inhabited island of Cape Verde, located east of Fogo island.
Language: Criol and Portuguese. Limited English or French is spoken.
Currency: escudo caboverdiano
How to get there:
By airplane to Fogo airport and get the ferry to Brava. If you travel internationally, you might want to check (often very cheap) flights to Sal or Boa Vista islands and take a national flight to Praia, then Fogo. Check Skyscanner to fly to Fogo with national flights by Binter.
By ferry: from Fogo, Cape Verde or Santiago island. The ferry from Fogo costs around 10€. Tickets from Fogo to Brava CANNOT be purchased in the harbor, but only at a travel agency like Qualitur on the main square of Sao Felipe, Fogo. I also recommend purchasing your return ticket in advance, as selling agencies are difficult to find in Brava. Check ferry schedules and rates here. From the harbor you need to get an aluguer to Nova Sintra.
Public Transport: "Aluguer", collective taxis are departing from Nova Sintra to all major towns on Brava.
Extra Travel Tip: Brava is best to be combined with a visit to Fogo. Wednesday is the best day to travel from Brava-Fogo-Maio because you arrive be done in one day, before the afternoon you're already in Maio.
Even though it might be hard to get around on the other Capeverdean islands, please do visit the periphery islands, don't stay in Sal or Boa Vista all the time. Every island is very different and has its own charm.
---
Where To Stay on Brava Island
---
Note on Traveling to Cape Verde as Solo Female Traveller
You don't need to be worried to travel to Cape Verde islands as a solo (female) traveller when it comes to the peripheral islands. I just had a few concerns in Mindelo (Sao Vicente) and in Sal island at night, in the offbeat streets of Santa Maria. All the people we met were genuinely kind and I often had the impression that some were even "timid" like on Brava o Maio island.
---
1. Nova Sintra
Let's start with a fun fact: Nova Sintra is the only island capital (only 1500 inhabitants) that are not located on the sea. Bearing the name of Sintra, Portugal due to its landscape similarities, Nova Sintra can easily be considered as one of the most beautiful town on Cape Verde (next to Sao Felipe, Fogo).
The colonial houses with their pastel-colored fronts, gardens filled with bright flowers and the main road are a delight to visit. The atmosphere is absolutely relaxing, a bit sleepy, and it rather feels like a calm village. People were so friendly and kind to us, I really think that not so many tourists find their way to Brava.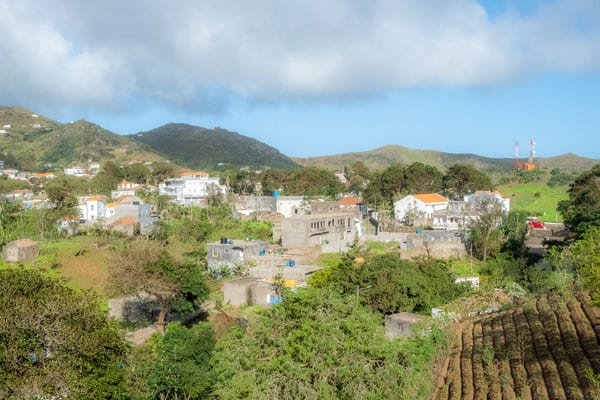 The Rua da Cultura is the main street of Nova Sintra and it's the best place to spot colonial architecture. The main square is Praça Eugenio Tavares, named after the famous Capeverdean writer and founder of morna (poems in criol).
The characteristic pavilion and the creative flooring make the square one of the most charming places of Nova Sintra.
When in Nova Sintra, you should absolutely visit the 7Sois7Luas Center, which is the cultural hub of Brava. Here you can visit exhibitions, dance to Cape Verdean music and even spend the night in the "presidential room". You can book your traditional dinner in the center here: 00238.982.7680 (Rosa Borges).
The "aluguers", collective taxis, to other villages start at Praça Eugénio Tavares.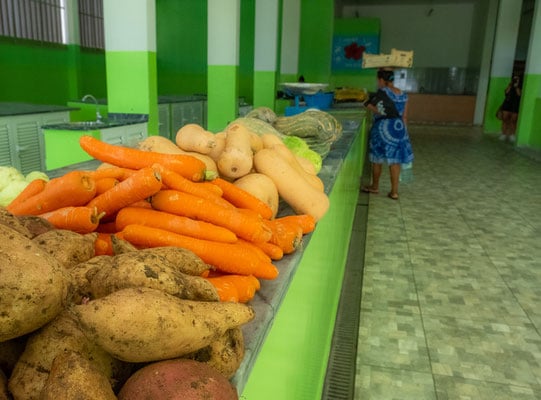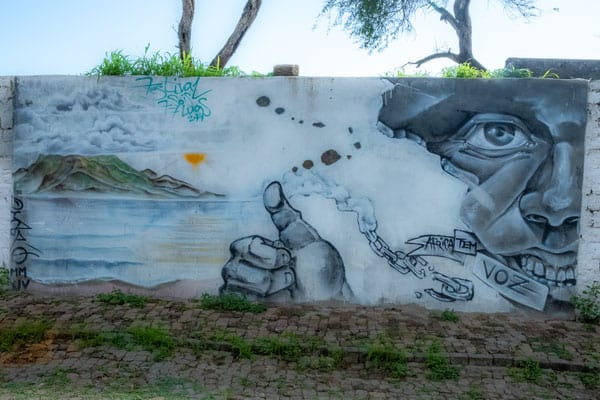 2. Hiking in Brava Island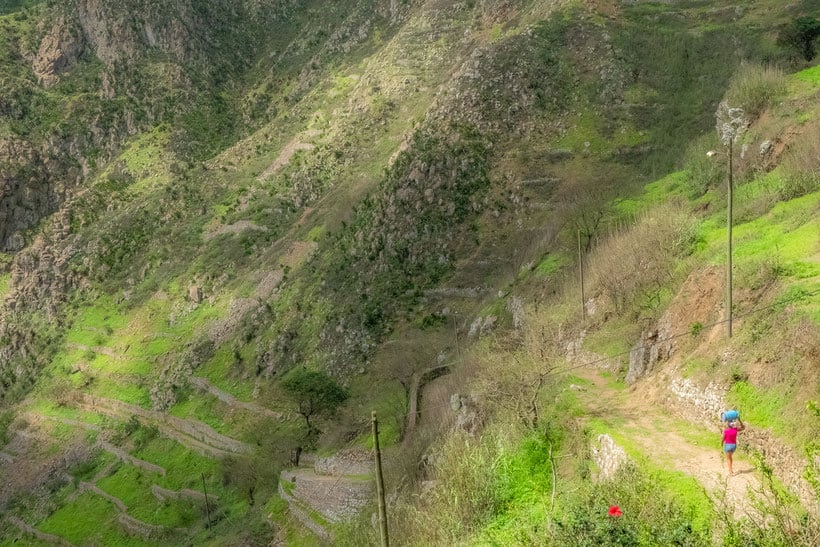 Brava Island is a paradise for hikers! Despite its very limited size, you can easily spend several days on the island, without doing all its trails. The wet, humid climate and mild temperatures create the ideal conditions for hiking and trekking.
It's during your hikes that you'll appreciate the beauty of "Ilha das Flores" (island of flowers). The colorful gardens will lure you with its sweet fragrances of hibiscus, bougainville, jasmine…
The 2 most prominent hikes on Brava island are from Nova Sintra to Faja d'Agua and Fontainhas, Brava's highest village.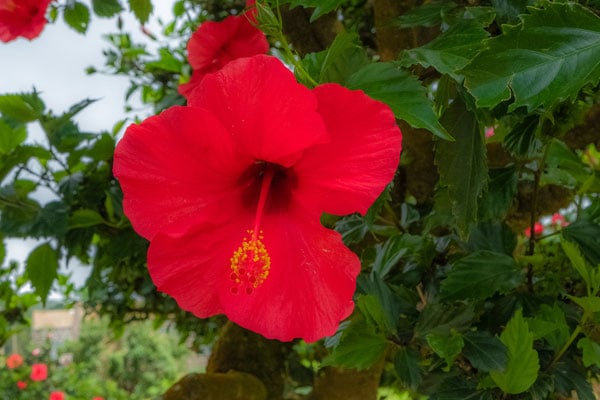 The trail to Fontainhas, 600m higher than Vila Nova Sintra, consists of deserted roads and starts from the road to Mira Beleza viewpoint. As the trail is not signalized I recommend to take a guide (Rosa or Zé Duarte (00238.599.6115) or always ask the locals, they will be happy to help you out. The roundtrip takes about 4 hours and you'll have a fabulous view on neighbor island Fogo.
Hiking down to Faja d'Agua is one of the most spectacular hikes on Brava island. You can start from Nova Sintra or park your car at Mira Beleza viewpoint. The duration from Nova Sintra is about 3h. In serpentines, the cobbled path leads you along fertile, vibrant green farmland.
You'll also notice that some villages have been abandoned due to emigration. You can't get lost on that trail and Faja d'Agua is a must when traveling to Brava. On top, you'll be supporting the local community while you do sustainable holidays in Cape Verde.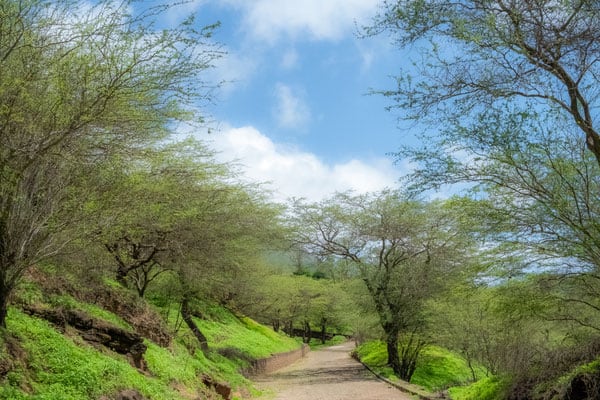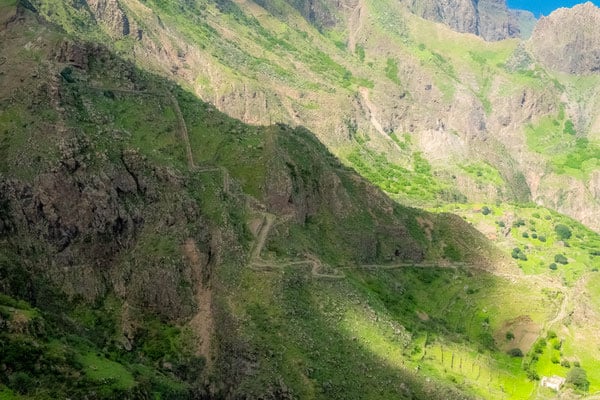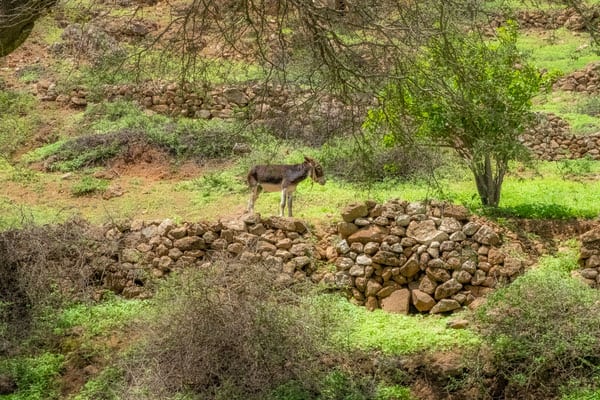 3. Natural Pools of Faja d'Agua
After doing the hike form Nova Sintra to Faja d'Agua, you'll be craving a refreshing bath for sure! You might see that the sea is usually very brave, but I have good news for you! Faja d'Agua has some of the most gorgeous natural pools I have seen on the Cape Verdean archipelago.
Cross the village of Faja d'Agua and follow the signage, they are located 1km from the village. The scenery is absolutely breathtaking. It's one of the best things to do in Cape Verde, in my humble opinion.
Read here about the best beaches in Cape Verde.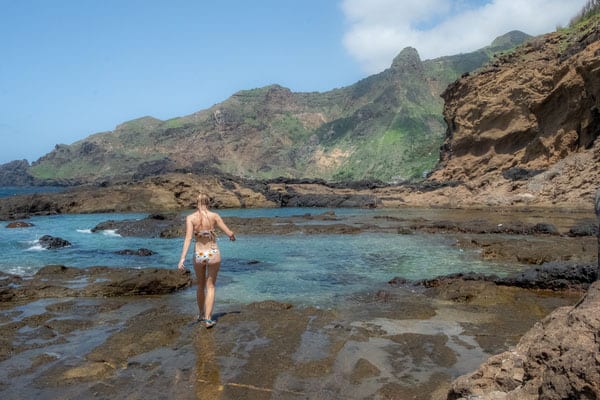 But also Faja d'Agua itself, is worth a stop. With origins going back to 1747, the village was famous for being a landing port for whale ships coming from the United States. Brava is by far the island with the strongest American influence. The monument Monumento aos Emigrantes erected in 1993 is a symbol for the massive emigration towards the United States.
The location is absolutely privileged: sheltered by the mountains, you'll enjoy a peaceful view on the sea, framed by palm trees.
I also recommend to have lunch in Faja d'Agua (for example in Casa Julinha (00238 985 00 79), to absorb the absolutely relaxing vibe. Just give Rosa Borges a call (00238.982.7680), she will take care of everything.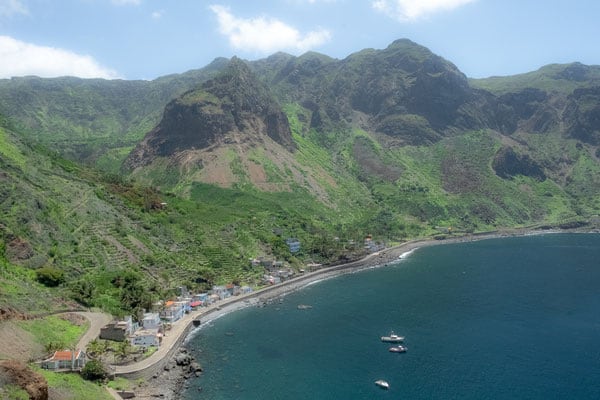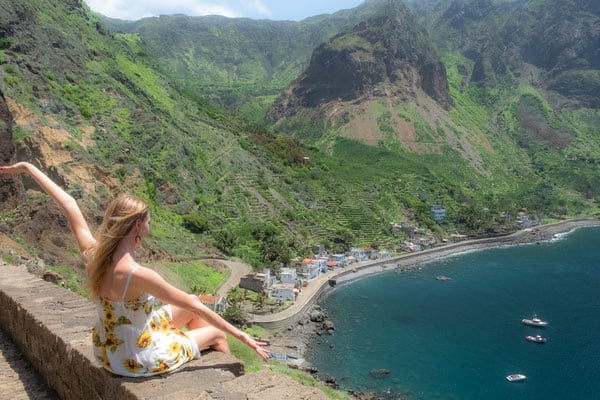 4. Abandoned Airport Esperadinha
The abandoned airport of Esperadinha is located 1km after the natural swimming pools of Faja D'Agua. It opened in 1992 as the only airport of Brava island, but it had to close in 2004 because of the strong winds and the short landing strip.
The shutdown also marked the beginning of decline of Faja D'Agua village.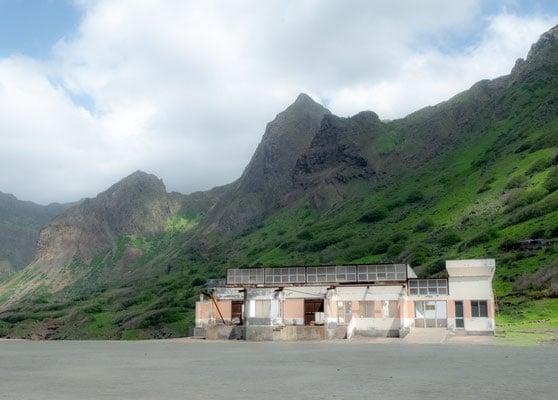 However the Brava, Cape Verde airport is a great place to visit and do a mandatory "flying photo" on the former landing strip. And again you will have impressive views on the rocky coastline of Brava island.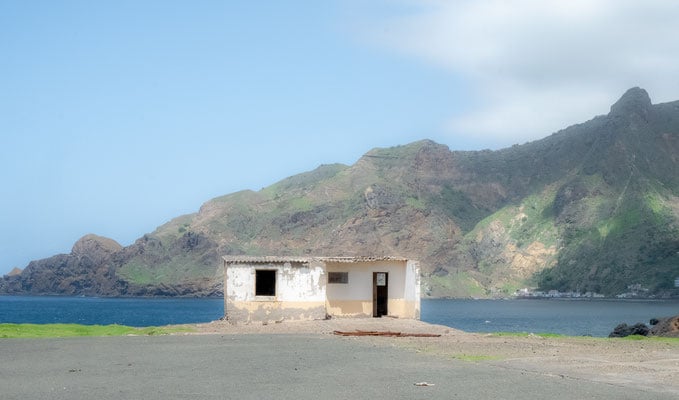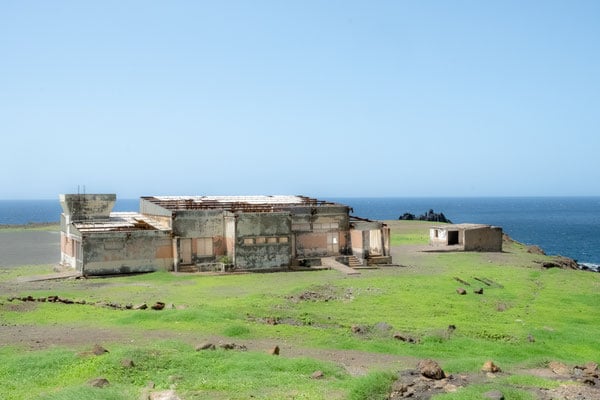 5. Enjoy CapeVerdean Music
The music of Cape Verde is its real richness. The variety and quantity of singers, composers and musicians on every island is a thing that I can never get used to.
Even though some of the most popular musical forms are Funaná, Coladeira, Batuque and Cabo love , morna is still the most prominent one. Lyrics are in Cape Verdean creole and include instruments like cavaquinho, clarinet, accordion, violin, piano and guitar. Some songs are deeply melancholic, whereas others are joyful.
I highly recommend assisting to a musical performance of the 7Sois7Luas Brava band. They compose their own songs and the lead singer, Rosa Borges, is a phenomenon. In the shortest time she manages to captivate the audience with her vibrant voice and glowing aura.
Concerts take place in the cultural hub 7Sois7Luas Brava center in Nova Sintra where you can also have dinner with the musicians after the show.
It's a truly unique and eye-opening experience during which you'll get a deep insight in Cape Verdean culture and particularly music. The cost for a performance is about ~100 €. Just give Rosa Borges (00238.982.7680) or Zé Duarte (00238.599.6115) a call and they will take care of this for you.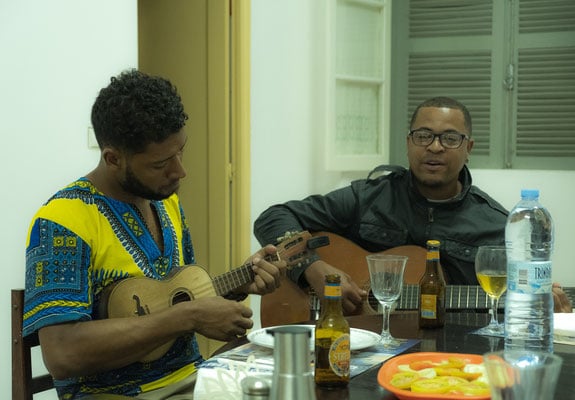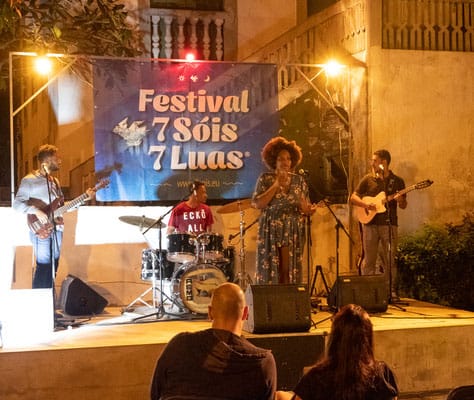 6. Visit Cheese Factory in Cachaço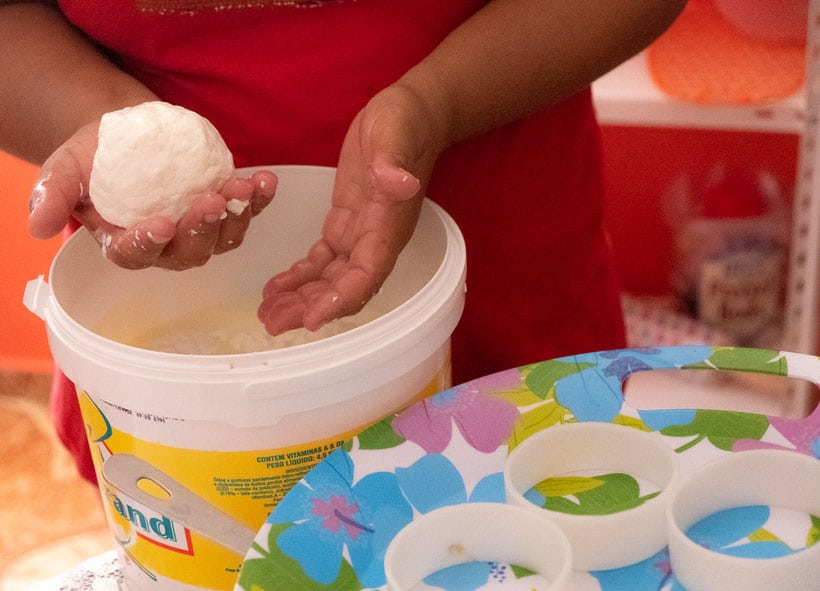 One of the top things to do in Brava island, is to visit a local cheese factory. The village of Cachaço is famous for its cheese production and there used to be more than 2 cheese factories. However due to dryness, also due to the climate change, they were closed during our visit.
But still you can go to Cachaço (the ride from Nova Sintra is so picturesque!) and ask for Jacqueline. She can give you a little demonstration of how typical goat cheese is produced since several generations.
No additives are used to produce the cheese that is produced with milk from the same day and that they sell fro 1€ each. For fermentation, they use a liquid gained from the stomach of a baby goat, in a few hours the milk is coagulating and ready to become cheese
Assisting the cheese making process gave me a valuable insight in the daily grind of Brava's inhabitants.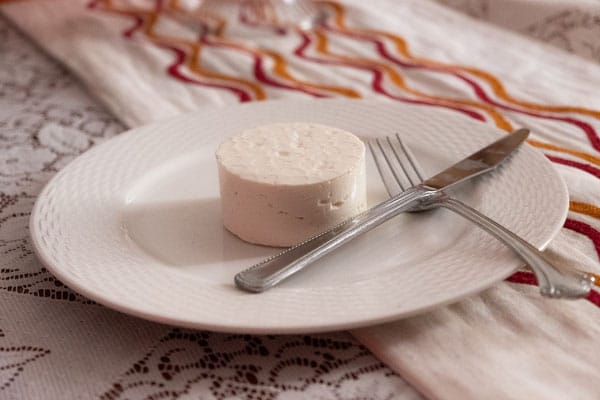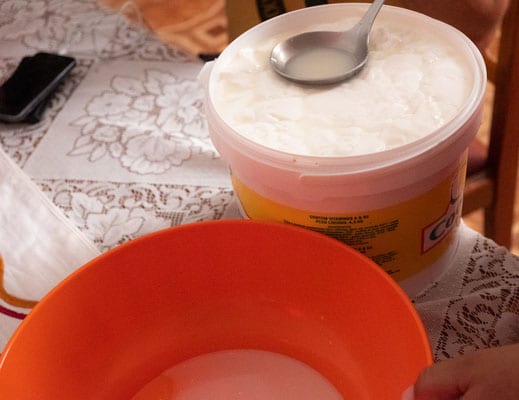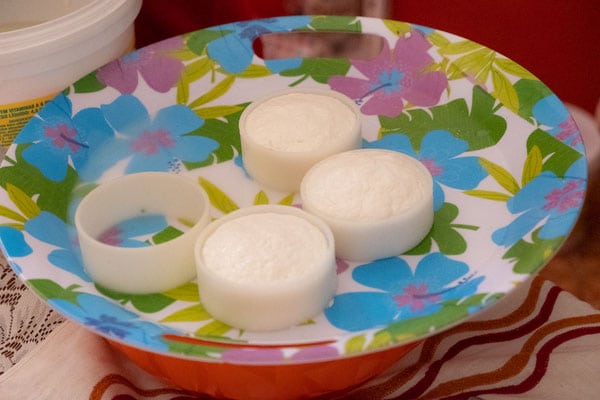 7. Enjoy Cape Verdean Food
For me, traveling always goes through the stomach! I cannot leave a country without having eaten at least a few of the traditional food from Cape Verde.
In Cape Verde, also in Brava, the the national dish is cachupa, a dish with corn and beans. Other typical meals are fried chicken, buzio stew (made out of the bubonian conch) and all types of fish. Crawfish is another Cape Verdean delicacy.
When it comes to the drinks, you need to taste ponche (with fruits) and grogue, a strong rum made from distilled sugar cane.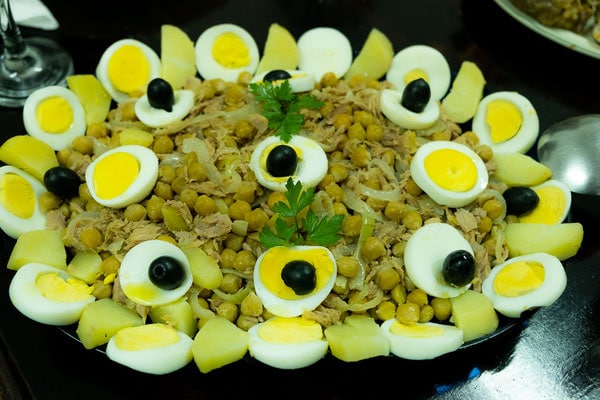 The most typical dish from Brava island is shellfish and "xerén com capa". The local cuisine was influenced by emigration to the United States and pumpkin or apple pie found their way to Brava. Sometimes the ingredients are replaced by the local fruits such as mango, avocado or papaya.
If you want to taste the real Cape Verdean food on Brava island, I recommend Casa Julinha in Faja d'Agua with breathtaking views from the terrace or the 7Sois7Luas Center in Nova Sintra. Just give Rosa Borges (00238.982.7680) or Zé Duarte (00238.599.6115) a call and they will take care of this for you.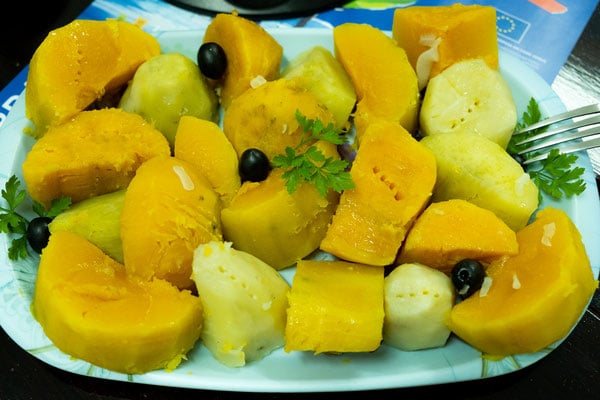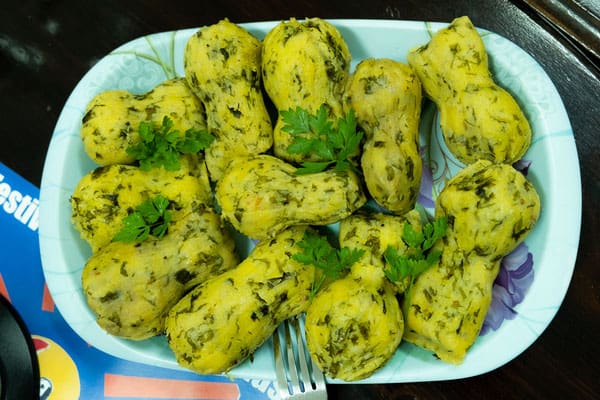 The viewpoints (miradouros) of Brava are a class of its own. There are several ones spread all over the island and every time you'll think, that's the most beautiful one!
Some of them will provide you a dramatic view on the staggering deep valleys, others, towards Fogo island, will leave in awe with nature's magnitude. Indeed the view from Brava to Fogo island is absolutely unbeatable!
Matogrande Village: You'll have the best view on the neighbor island Fogo from Matogrande village. It will catch your breath for sure! The village is also the starting point to hike to Garça village.
Matogrande Viewpoint: On the road from Nova Sintra to Matrogrande village, I recommend to stop at the Miradouro "Matogrande", from which you'll enjoy a spectacular view on Nova Sintra. There is also a grogue factory close to the viewpoint, but I ignore whether it is open for visitors.
Mirabeleza Viewpoint: Probably the most spectacular viewpoint is the Miradouro Mirabeleza ("look at beauty") on the way to Cachaço. The views on the lush green valley and the sea are breathtaking! It's also the starting point for your trek to Faja d'Agua.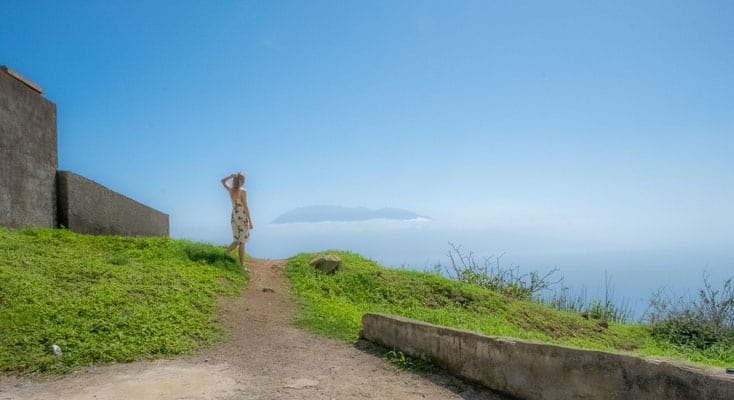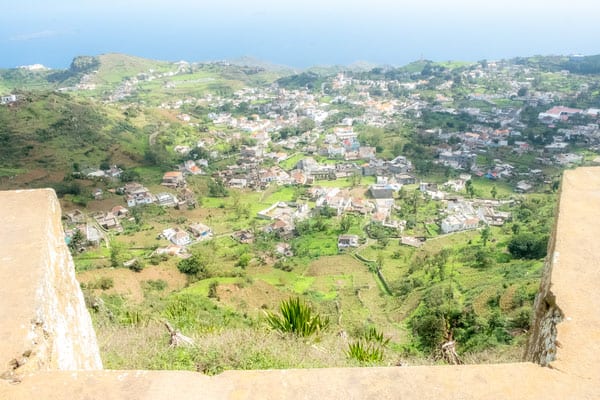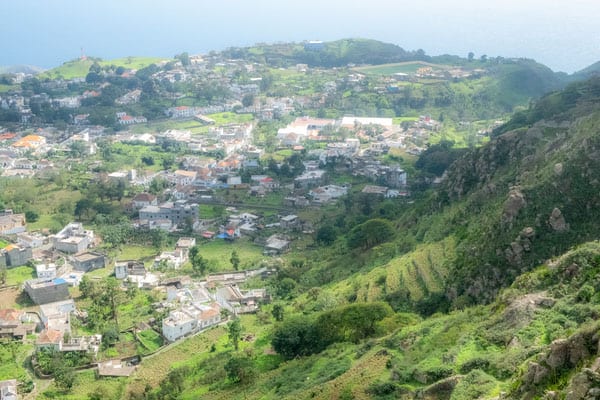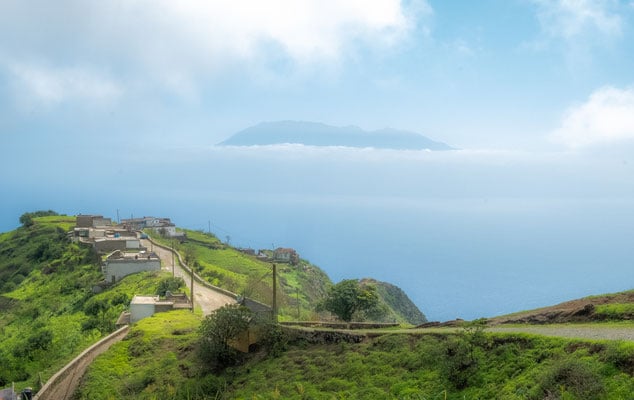 9. People Watching
This might sound awkward as an activity, but actually it was one of my favorite things to do on Brava islands: just sit down and watch the daily grind go by.
I was marveling at the vibrant mix of people in Brava: it's fascinating how many kids have blue or green eyes with a dark skin. Our guide explained that it was due to the Portuguese and Italian legacy. As the island of Brava is so remote and difficult to reach, this extraordinary mix has been preserved over centuries.
My favorite place to observe daily grind was in Cachaço, Nova Sintra and Furna.
Furna, main harbor of Brava island has a different vibe than the other municipalities on Brava. It is a bit busier, due to the arrivals and departures of the ferry. Furna is a typical fishermen village and the colorful house fronts add a lot of charm!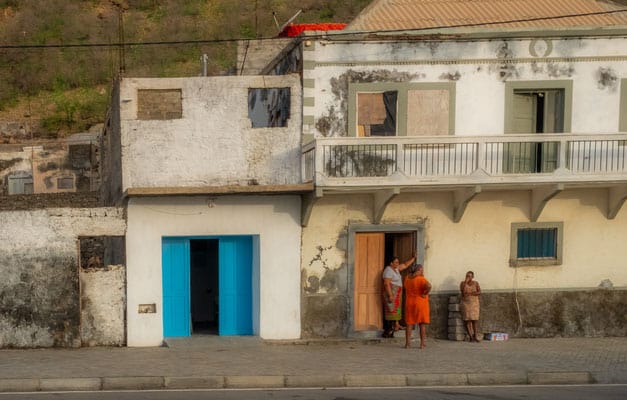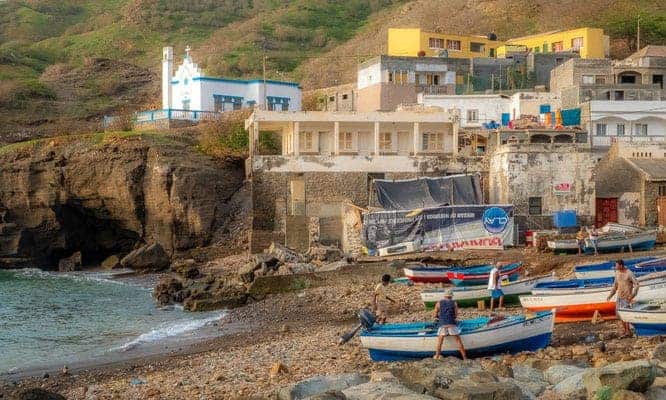 10. Do an Island Tour
You only have limited time and you want to make the most out of it? Even though hiking is the best way to explore the beauty of Brava island, there are a few agencies and guides on the island that can take you on a tour and show you the unmissable things to do on Brava island.
I recommend Rosa Borges (Tel.: 00238.982.7680) or Zé Duarte (Tel.: 00238.599.6115) for your visit to Brava island. As they are musicians as well, they will give you a fascinating insight in the culture and daily grind of Brava island.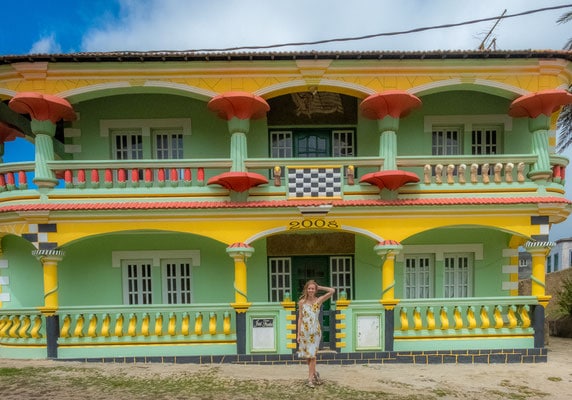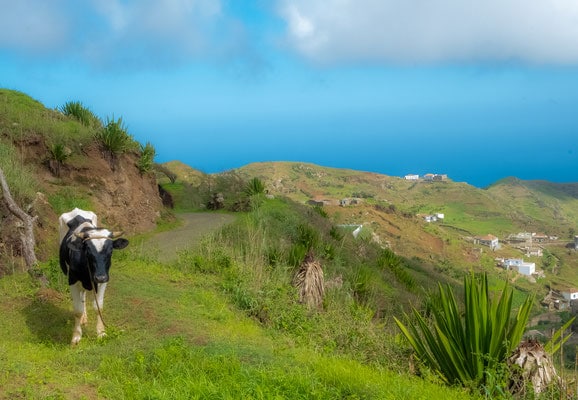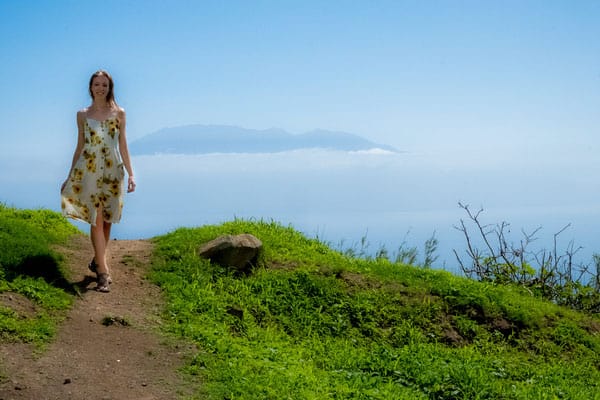 ---
The Best of Cape Verde: Music!
Video of 7Sois7Luas Ilha Brava Band
---
I hope some of these, admittedly very personal, highlights of my visit to Brava island, Cape Verde could convince you to include the beautiful north in your travel plans.
Have you been in Brava, Cape Verde? Did you enjoy it? I would love to hear about the things you loved (or loved less) in the comment form.
---
Map: Attractions of Brava Island
---
Before You Go: Top Tips for your Trip
---
Disclaimer: I have been a guest of 7Sois7Luas Festival. All my opinions are, as always, my own. This posts contains affiliate links. In case you purchase one of the items, I'll receive a small commission. The price remains the same for you.

---