I found paradise! A land full of tropical fruits, coffee and foreign vegetables. With people so easy-going that you think that you know them since forever. A land where hard physical work pays off and nobody will ask you for a handout. And if children will approach you, they'll not ask you for food or escudos. All they'll ask for are pencils.
This is Santo Antão, the lush green yard and lung of Cape Verde.
Every visitor arrives in Porto Novo. The harbour of Santo Antão is the arrival point of the ferry connecting the island to Mindelo, São Vicente. There used to be an airport, but they shut it down due to its short landing strip. Porto Novo only offers a small foretaste of what the island holds for you.
From here, you have 2 options: or you head West to the island's only beach area, Tarrafal, or you get an aluguer direction Ponta do Sol (4 € per person) and discover mountainous landscapes of a lifetime. I drove East, staid there without ever seeing the beach area and extending my stay twice.
What is it that makes every visitor fall in love with this island? Maybe the breathtaking views, the staggering heights, the infinite quantity of hiking and trekking trails, the kindness of its people, its large variety of fruits?
After Mindelo, sometimes a bit stifling, Santo Antão comes like a fresh breeze full of green oxygen. Except the Azores, no landscape impacted me so much. Every morning, I woke up full of joyful anticipation to discover new hiking trails through this imposant natural setting. And there are plenty of hikes to do. I stayed 10 days and didn't have the time to do them all. The most famous ones are Cova – Valle de Paúl and Ponta do Sol – Cha de Igreja.

Read more about Santo Antao's Top Hiking and Trekking Trails.
Agricultural Paradise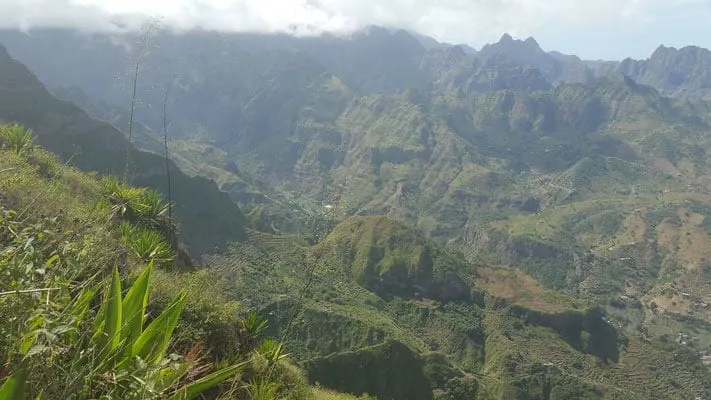 During the hikes, you'll see the hard but simple life of the inhabitants of Santo Antão. The intensive agricultural use of the land made them construct terraces in the most isolated and dizzying corners of the mountains.
Throughout the year, nature is very generous: most houses are surrounded by banana, coconut and papaya trees, coffee plants and depending on the season mango's, avocados and oranges.
Along the trekking trails, I discovered vegetables I never heard of before: igname, fruta do pão (breadfruit), manioc, sweet potatoes and a sheer endless pumpkin variety.
What to eat in Santo Antao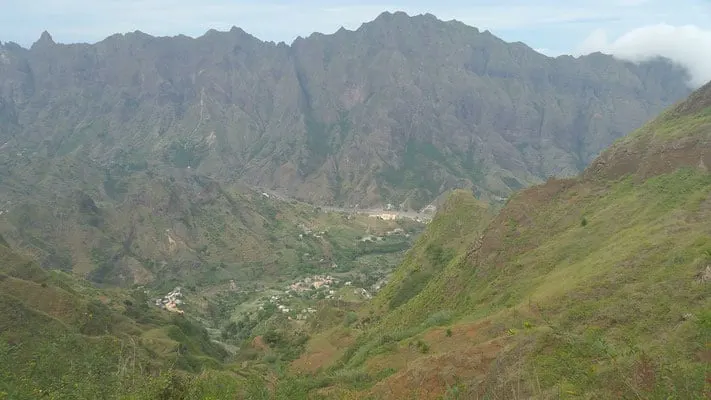 Many restaurants reflect this variety of fruits and vegetables on their menu cards. Fresh fruit juices can be found everywhere and the catch of the day comes with a wide selection of vegetables as a side. I loved "Casa Maracuja" for all its dishes prepared with love and passion fruit.
Another very special place is "Amor do Dia", next to the Cova crater and neighbor island Sao Vicente. It serves the best breakfast on the island: home-made bread, fresh milk and self-made goyaba jam. After that, you're ready to start St. Antão's most spectacular hike from Cova to Vila das Pombas!
Santo Antão's impact on me is hard to put in words. The greatly contrasting landscapes triggered so many profound sensations that make it difficult for me to put them to paper. The effects of its staggering heights still resonate in my memories.
With this in mind, this post is only a first humble attempt to express the unique beauty of Santo Antão.
---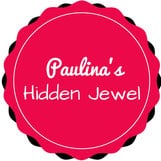 Some restaurants, especially those who are located in very isolated villages just have a day menu (prato do dia).
The freshness of the products and the unbeatable cost (3 € per menu) make them an interesting option for those who travel on a budget. I loved Bar Tchú in Fontainhas, probably the most picturesque village of Santo Antão, if not of entire Cape Verde.
The amiable nature of its owner will make you feel like at home from the moment you step in. His daily menu will give you the strength to master one of the most popular hikes form Ponta do Sol to Chã de Igreja.
---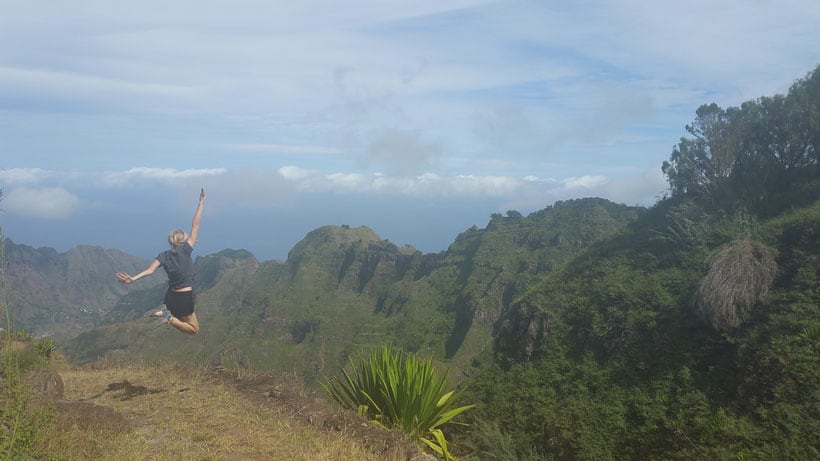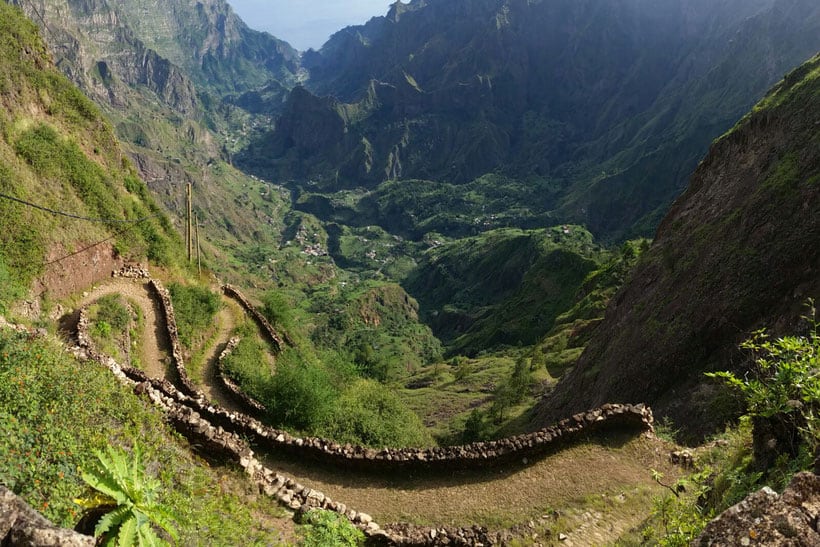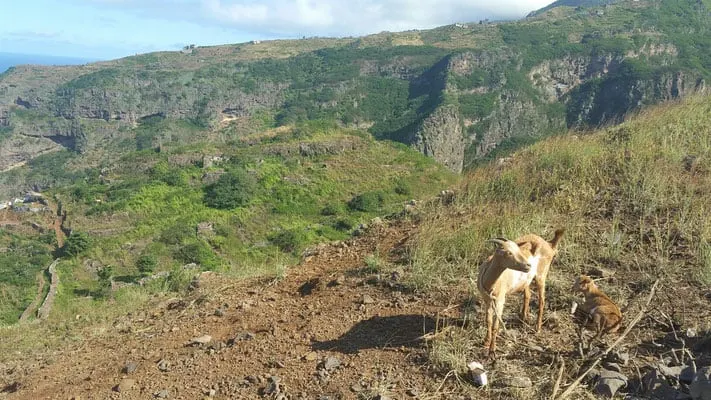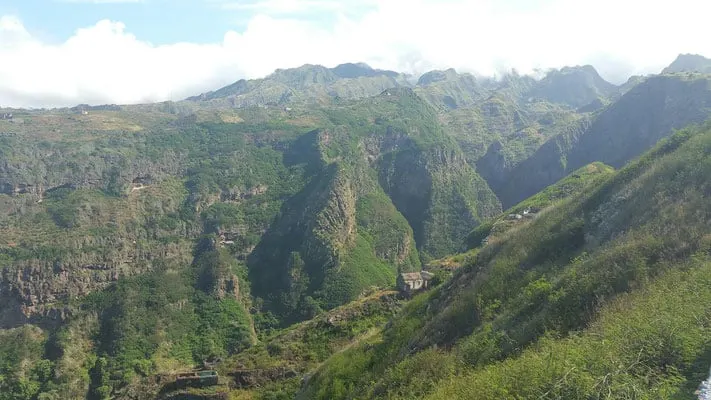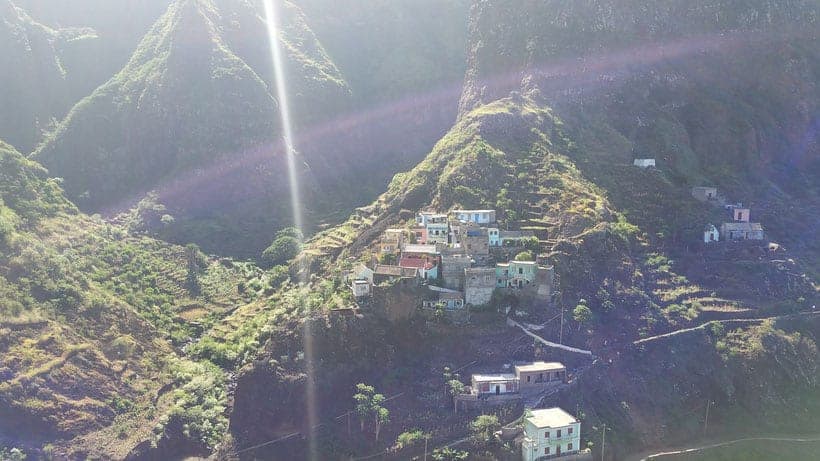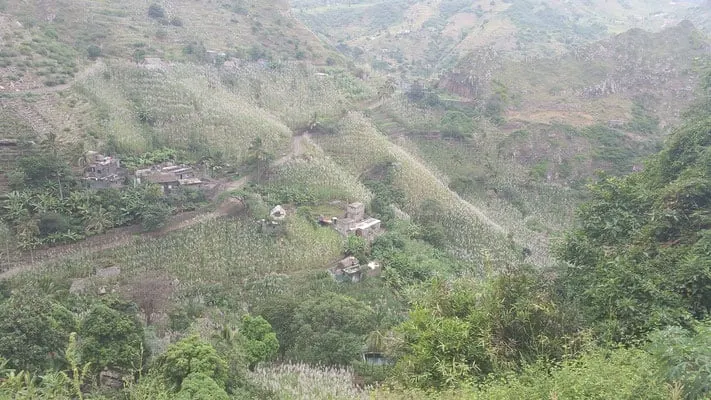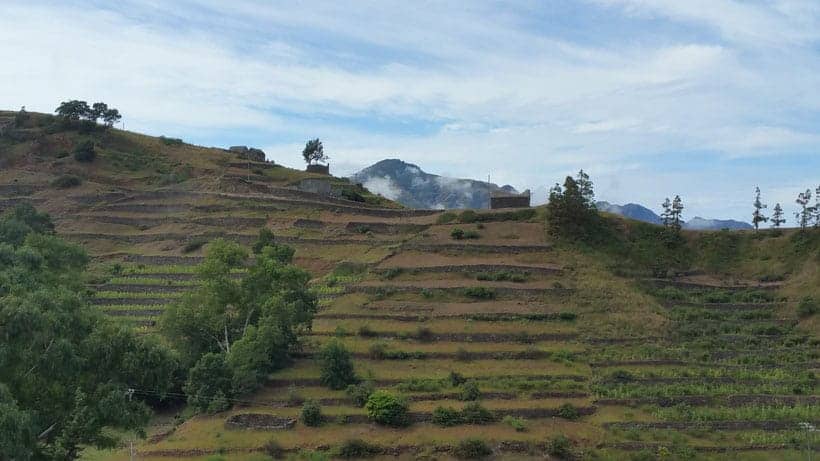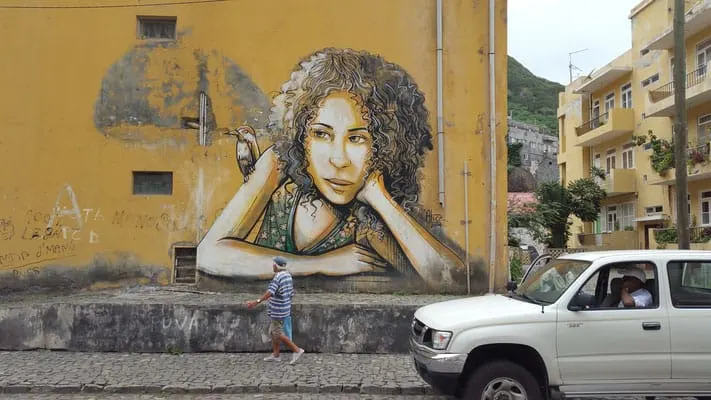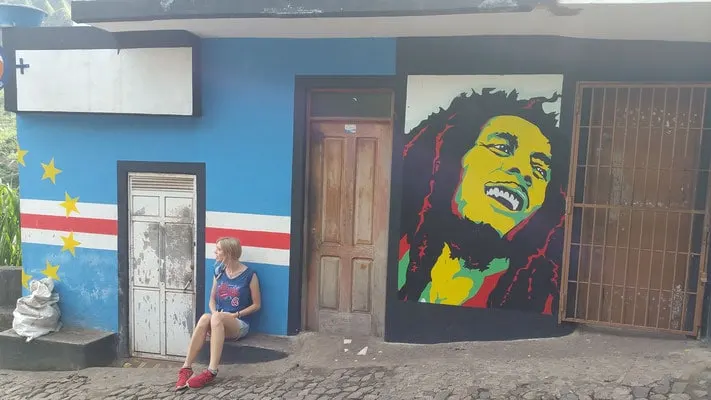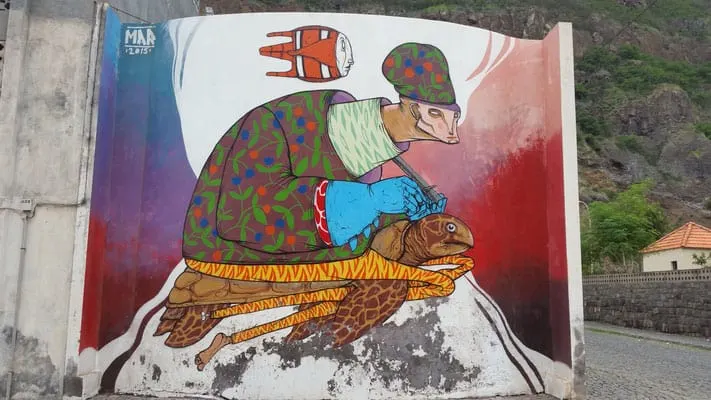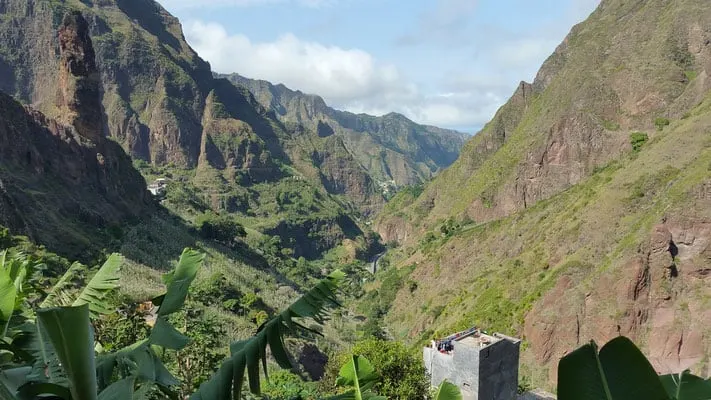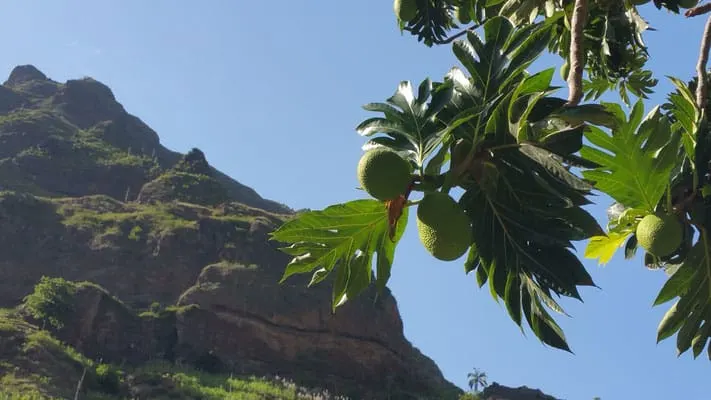 ---
Explore the green lung of Cape Verde: Santo Antao! A Paradise for outdoor and hiking lovers. The mountains of this capeverdean island will not leave you speechless. Let's explore

---
I stayed in Cantinho de Amizade, an apparthotel situated above the same named restaurant. It's food is delicious, but at my surprise, they took the kitchen out of the apartment.
For more information about tourism on Santo Antão, Cape Verde, I recommend the following webpage: Tourism of Santo Antao, Cape Verde.
---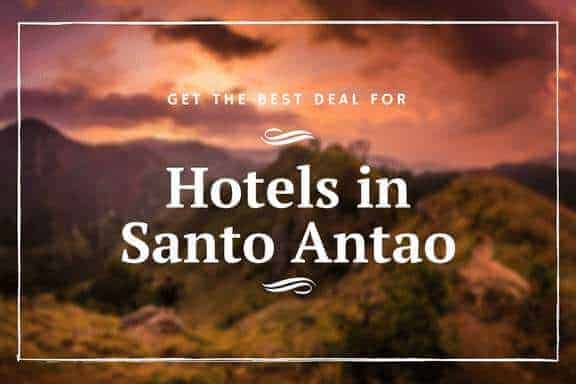 Disclaimer: This posts contains affiliate links. In case you purchase one of the items, I'll receive a small commission. The price remains the same for you.
Hola! I am Paulina, a fervent travelette who crossed the Atlantic Ocean by Boat HitchHiking. On my blog, you'll find all the tips to make the most of your holiday. Get ready to enjoy outdoor and sustainable travel like hiking, cycling or sailing. Let's hit the road together!