Top Things To Do on Maio Island, Cape Verde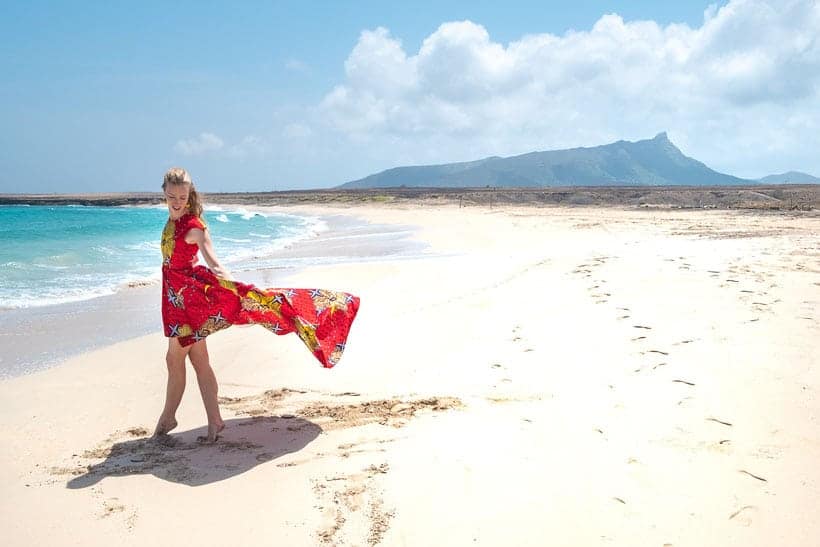 I found paradise! I will provide you the directions but under condition that you don't tell anybody. Because Ilha do Maio is such a gem that it seems unreal to have all those beaches for yourself. All alone.
After Sal and Boa Vista, Maio is Cape Verde's 3rd "beach" island. However, it radically differs from its beachy, sister islands, as it achieved to keep its original charm and keeps fighting to preserve its virgin beaches from aggressive, multinational investors.
Follow me to a pure paradise that remembers the untouched Caribbean: gorgeous Maio island, Cabo Verde.
Maio island has been under threat to end up the same way as Sal, Cape Verde and Boa Vista island: massive hotel resorts, unsustainable management of resources, inhuman working conditions for the local community and massification of its golden, sandy beaches.
So far, the main obstacle for tourists to invade Maio has been the difficult access to the island. Indeed, there are only a few national flights and a few ferries per week. On top, the politicians of Maio island are making a great job when it comes to choosing carefully who can invest on the island and who can't. They are making great efforts to avoid the same errors and damages that happened on Sal and Boa Vista island. Read here about the best beaches in Cape Verde.
Check here a selection of Cape Verde Hotels for every island
Let's talk frankly: Maio island is, together with Santo Antão, probably my favorite island of all Cape Verde Islands. The vast and EMPTY beaches form the perfect contrast with the vertiginous mountains of Santo Antão and for me, both islands unite the best that Cape Verde has to offer.
I can guarantee that you'll not only fall in love with Maio's landscape but particularly with its warmhearted people and the ultimate relaxing atmosphere. I felt very privileged to experience the pure beauty of Maio, but I left with the bittersweet sensation that it will be only a matter of time when tourists will invade this small paradise.
In case you decide to travel to Maio, can I ask you a favor? The island has scarce resources and particularly schools are missing material. If possible, can you bring some pencils, booklets etc. for the kids… They will be enormously thankful!
You can leave the material with Su (phone: +238.995.0601), at the 7Sois7Luas Center who will take care of the distribution among the schools of the island.
General Info about Maio, Cabo Verde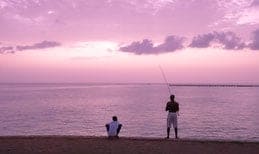 Geographic situation: Maio, the easternmost island of Sotavento group, located east of Santiago, Cape Verde.
Language: Criol and Portuguese. Limited English or French is spoken.
Currency: escudo caboverdiano (CVE)
How to get to Maio, Cape Verde:
By airplane: only from Praia, Santiago island. Flights to Maio only go a 3 times a week and take 15 minutes. For international flights to Cape Verde, you might want to check (often very cheap) flights to Sal or Boa Vista islands and take a national flight to Praia. Check Skyscanner for national flights with Binter. From the airport you need to get an aluguer (collective taxi) to Vila do Maio.
By ferry: from Santiago island. Highly irregular schedule. Please check this Facebook page in advance for timetables. Ferry tickets can be bought in Praia at Polar Lda, Rua Andrade Corvo nr 6, Plateau, Praia, Santiago. If you can, I recommend avoiding the ferry.
Public Transport: "Aluguer", collective taxis are departing from Vila do Maio (aka Porto Ingles) to all major towns on Maio.
Extra Travel Tip: Ilha do Maio can be easily combined with a visit to Fogo. Wednesday is the best day to travel from Brava–Fogo-Maio because the trip can be done in one day, before the afternoon you're already in Maio.
Even though it might be hard to get around on the other Capeverdean islands, please do visit the periphery islands, don't stay in Sal or Boa Vista all the time. Every island is very different and has its own charm.
---
Where To Stay on Maio Island
---
Note on Traveling to Cape Verde as Solo Female Traveller
You don't need to be worried to travel to Cape Verde as a solo (female) traveller when it comes to the peripheral islands. I just had a few concerns in Mindelo (Sao Vicente) and in Sal island at night, in the offbeat streets of Santa Maria. All the people I met were genuinely kind and I often had the impression that some were even "timid" like on Brava o Maio island.
---
1. Maio's Sublime Beaches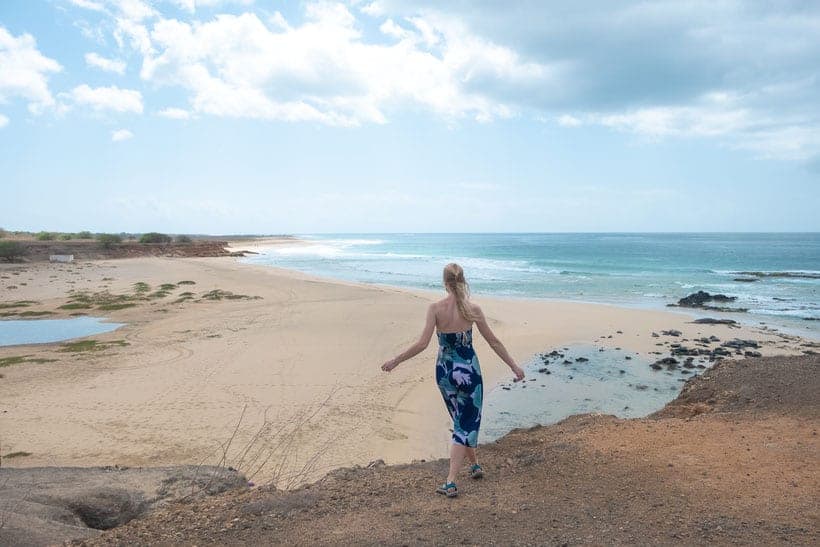 I am sorry if I will only speak in superlatives about Maio's beaches. Or in battered terms of "amazing" or "breathtaking". Because they simply are!
In all my travels, I never came across such vast, but completely deserted beaches. Even the beach of the capital Vila do Maio (or Porto Ingles), located behind the pier, was totally empty. I couldn't control myself and just started running around on that beach like a fool. The sensation of being incredibly privileged to enjoy natural beauty in such a pure state was simply too overwhelming.
Read here about the best beaches in Cape Verde.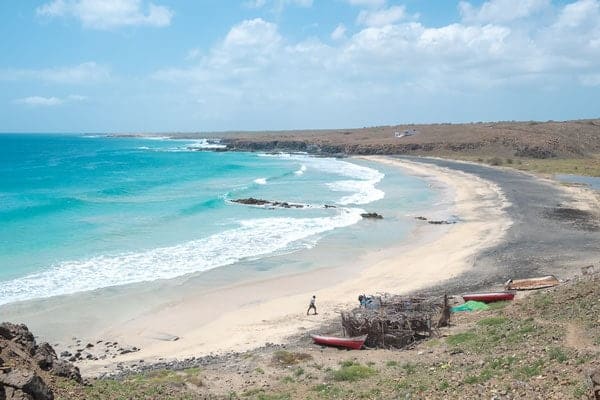 Despite its limited size, Maio island has a large number of beaches. Rocky coasts alternate with golden or even white sandy beaches. Porto Ingles, Maio's capital, has 2 beaches. Bitche Rocha where the fishermen are arriving and the "Porto Cais" behind the pier where it's very dangerous to swim.
But great for long walks. For me, it is one of the best things to do in Cape Verde.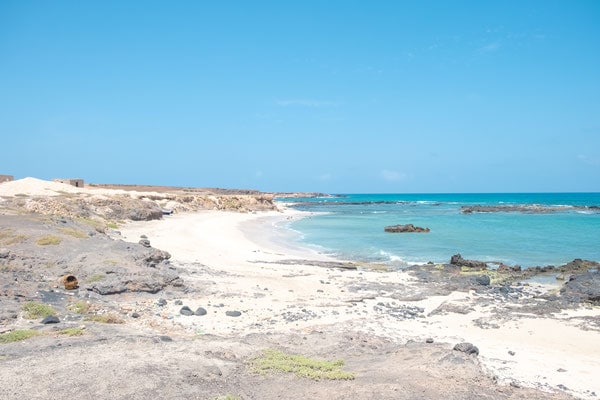 My favorite beaches of Maio were:
Praiona, Ilha Cao, with a gorgeous mountainous backdrop and very quiet atmosphere
Ribeira Dom Joao Beaches, behind Ribeira Dom Joao village, separated by a rock and sheltered by imposing cliffs. The larger one is also suited for surfing and other water sports, depending on the waves.
Ponta Preta: located close to the more luxurious

Stella Maris apartments

, Ponta Preta gives you breathtaking views on Maio's coastline. Be ready to be overwhelmed by a 2km stretch of pristine beach
Porto Cais, in Vila do Maio, after the pier for long walks (please don't swim here, it's crazy dangerous!)
Bitche Rocha, Vila do Maio, perfect for a refreshing bath and watching fishermen's daily grind
Bahia Da Calheta, shallow waters with a typical restaurant (Etna's) located closeby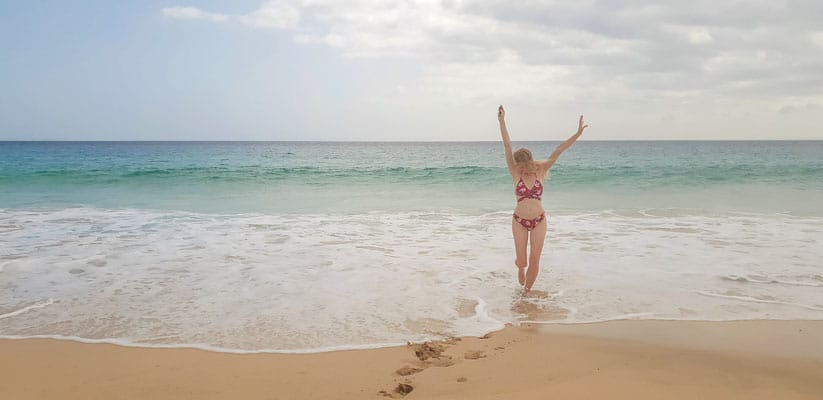 2. Relax in Vila do Maio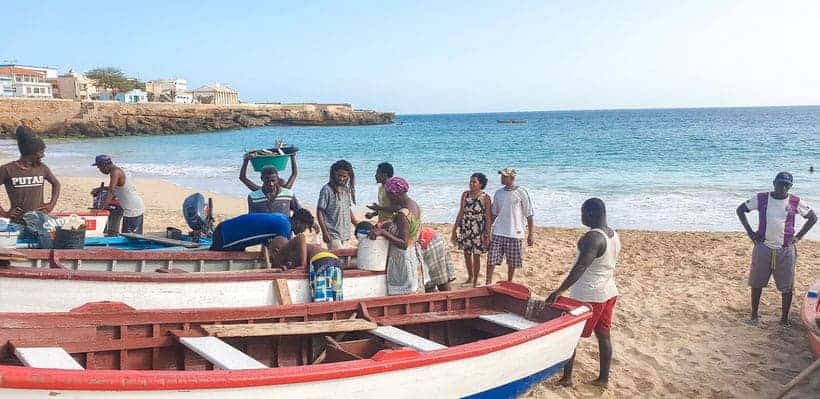 Vila do Maio, also known as Porto Ingles, is probably the most relaxing capital I've ever been in my life. The largest municipality and capital of Maio island, the city has 2 main axes: Avenida Amilcar Cabral and the main island road leading to Figueira. The city got its name "English Port" from the English shipmen exporting Maio salt.
The colorful houses, the turquoise waters and warm-hearted local community create such a relaxing atmosphere… I could only think that I don't want to leave. You can easily spend entire afternoons on a terrace, my favorite one being 7Sois7Luas, and watch the fishermen, daily grind… Needless to say that sunsets in Vila do Maio are an experience of its own.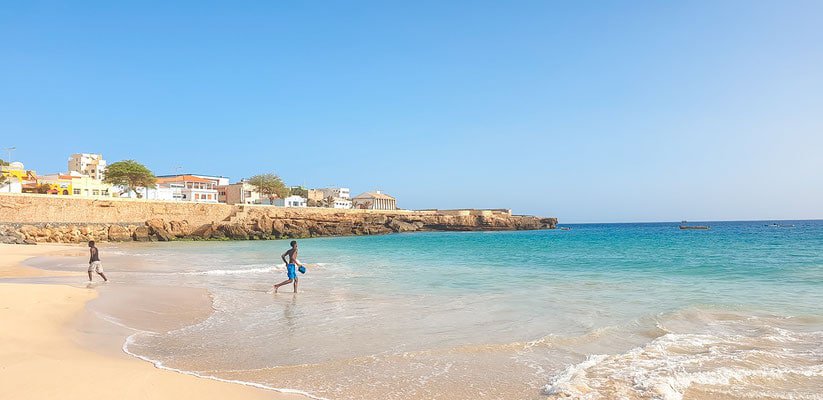 Vila do Maio is the ideal departure point to explore the island and its quintessential for Cape Verdean towns. I invite you to wander through its colorful streets, explore the municipal market and visit one of the prettiest churches on the archipelago. Several investments have been made to renovate Maio's fortress, Castelo do Maio, and a beautiful beach promenade on Vila do Maio's cliffs has been created.
Where to eat in Vila do Maio: typical Cape Verdean food in 7Sois7Luas Center, call Su, the Chef at +238.959.4542 to reserve your meal.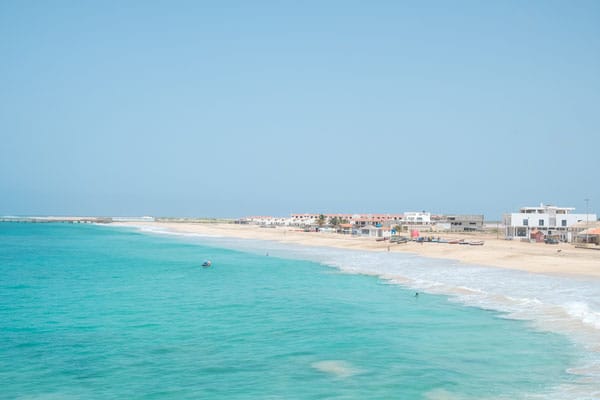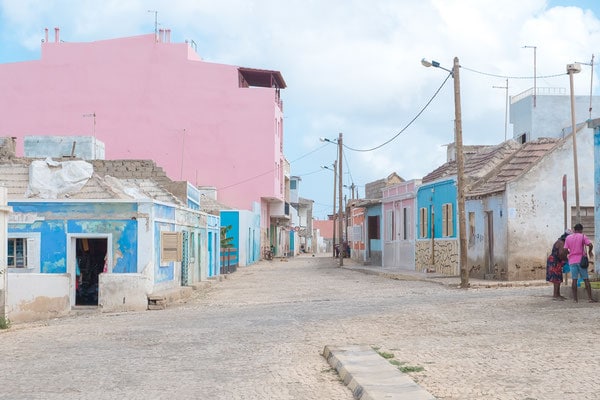 3. Visit Maio's Salt Mines
For centuries, the island of Maio has been famous for its salt. During the 17th and 18th, English merchants came to buy the island's precious good. Still nowadays you can visit the salt mines, located at the capital's extremity.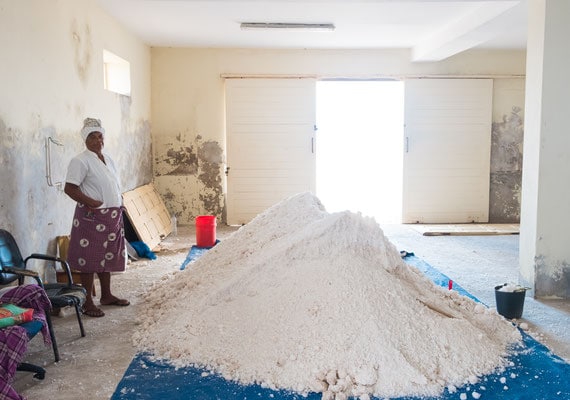 The visit of the salt mines is for free and I loved to get an interesting insight in the island's main business. Formerly exported to Brazil and Europe, Maio's salt is nowadays mainly exported to Praia and the sotavento (southern) islands of Cape Verde.
The cooperative is mostly run by women and the contrast between the bright, white conical salt piles against a dark green mountainous backdrop and deep blue sky will stay forever in my mind.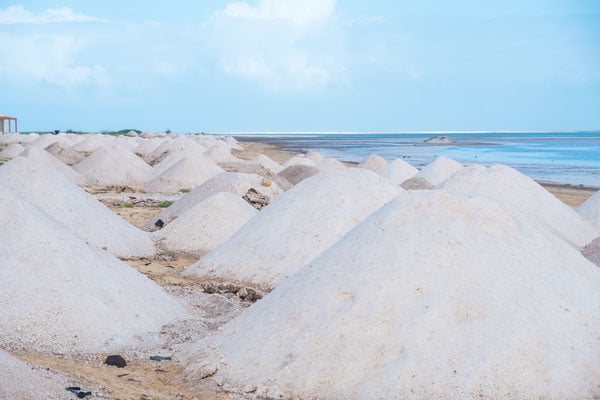 Maio's salt is still harvested in a traditional way which you could still find in Algarve only a few years ago. That means that the flor do sal, (salt flower), is still picked by hand. By purchasing salt from Maio, you'll thus get an entirely organic and pesticide-free product!
Several funds, mostly from the European Union, have been created to build a museum and to broaden the uses of the salt such as wellness or beauty treatments.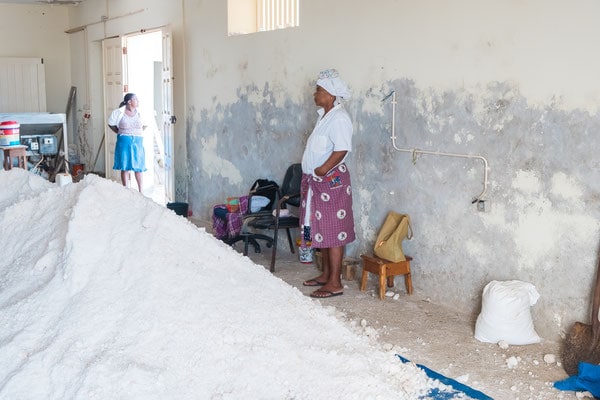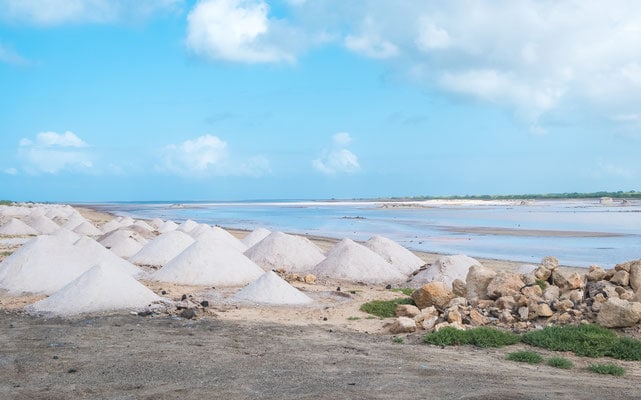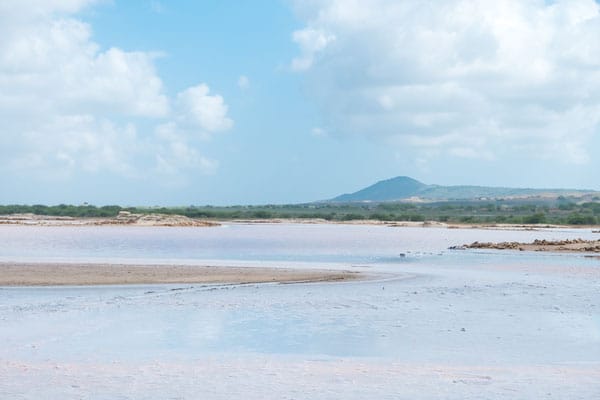 4. Enjoy Cape Verde Music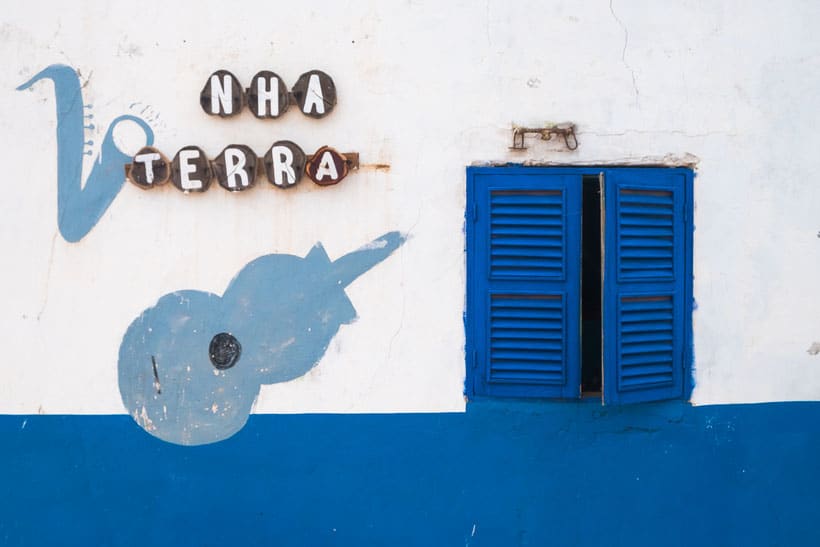 Still in Vila do Maio, or Porto Ingles, you'll have the unique opportunity to enjoy authentic Cape Verdean music.
For me, music is one of the main riches of the Cape Verdean archipelago. Cesaria Evora being the most prominent ambassador, Cape Verde has an incredible variety and quantity of local artists. Every island has its peculiar style and bands on its own. Music is a key element of everyday life.
Even though some of the most popular musical forms are Funaná, Coladeira, Batuque and Cabo love, morna still remains the most prominent one. Lyrics are in Cape Verdean creole and include instruments like cavaquinho, clarinet, accordion, violin, piano and guitar. Some songs are deeply melancholic, whereas others are full of joy.
In Maio you'll have the best opportunity to listen to local musicians in a unique setting. The 7Sois7Luas Center, located in a former hospital with the best seaview, is the local main hub supporting Cape Verdean musicians.
Exhibitions are organized on a regular basis and individual performance can be organized upon request. Just call Suzy at +238.995.0601 and she will take care of everything. A private performance costs as little as 100€.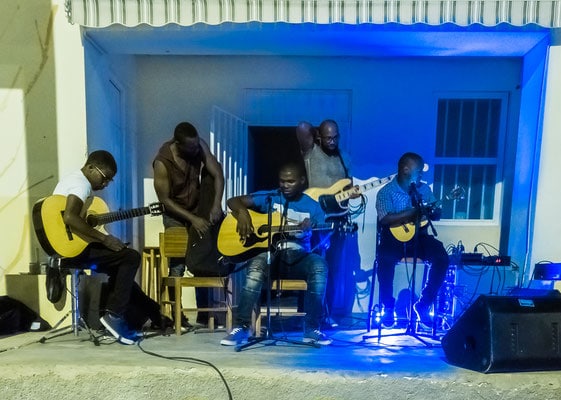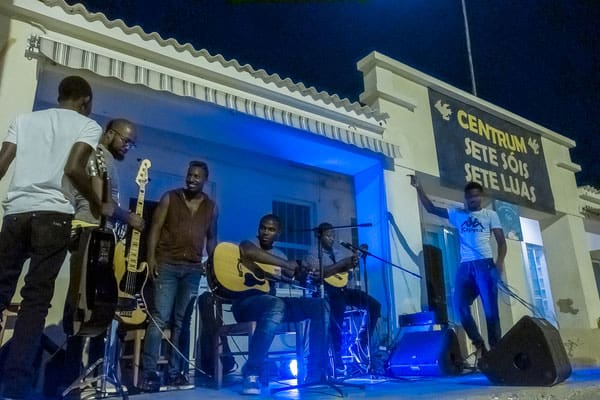 5. Gastronomy Workshop in Maio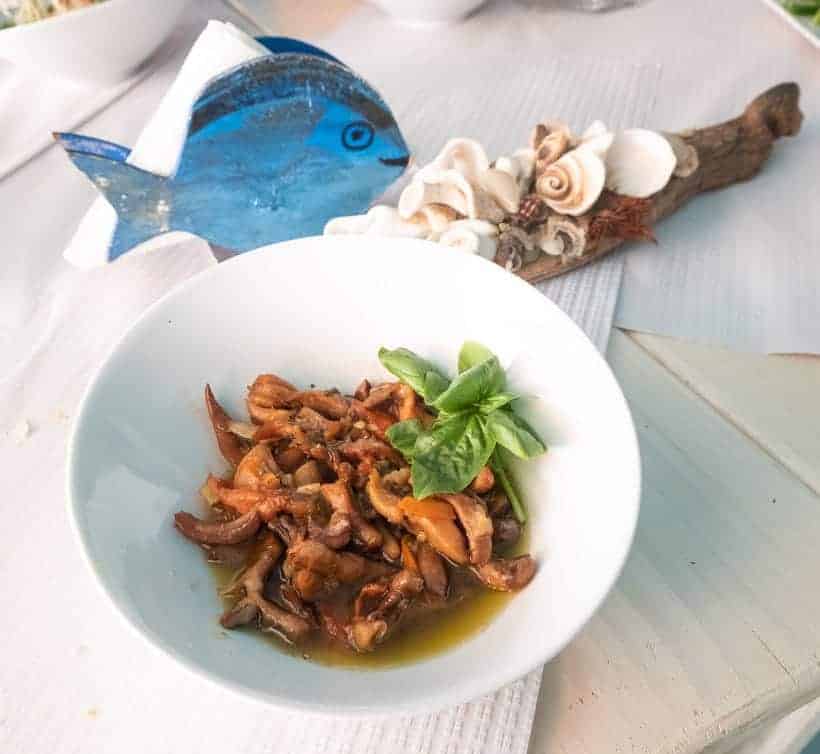 7Sois7Luas Center, the cultural nervalgic center of Maio island, also offers the unique opportunity to do a cooking workshop. Su, the main chef of the center, will be your teacher and she will give you a valuable insight in Creole cuisine and tell you a lot about life on the island.
Together with Carla form Viajar entre Viagens, Su instructed us on how to prepare a local fish meal. Even though my Portuguese is limited, we got along very well and I particularly loved her frank talking with a good sense of humour. That's how I got to know that I'm not the best at chopping those onions and carrots… Thanks Su! 🙂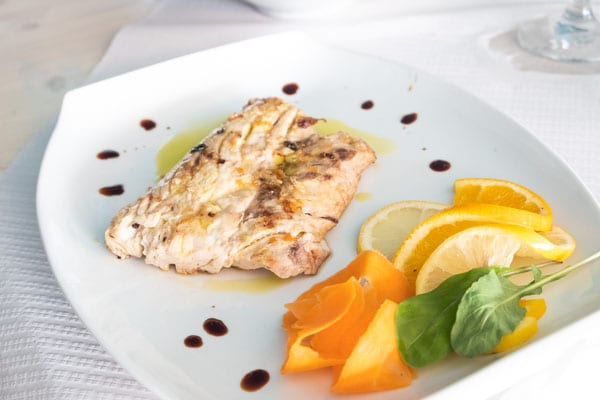 After the cooking workshop, your meal will taste 3 times better and you'll enjoy it with a privileged view on Vila do Maio's main beach. A colorful sunset will make this one of the most unforgettable experiences you can have on Maio island.
Feel free to call Su, the Chef at +238.959.4542 to organize your cooking workshop.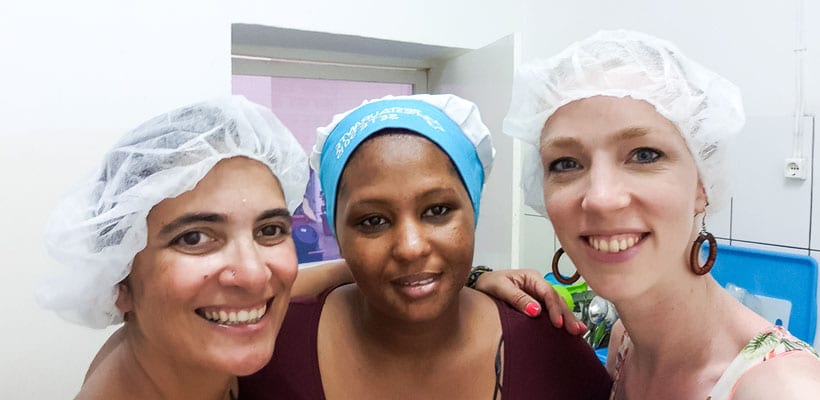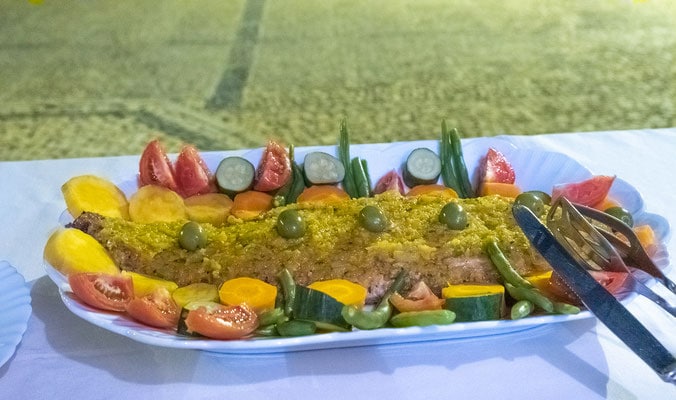 6. Visit the Cheese Factory in Ribeira Dom Joao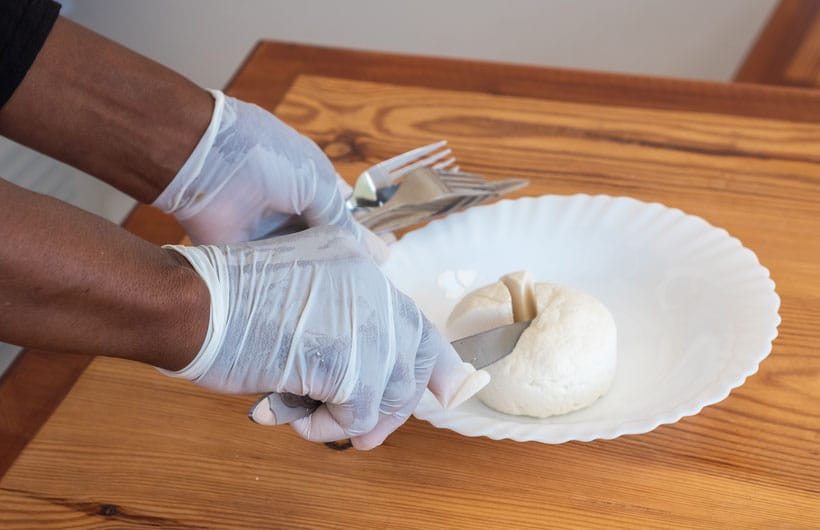 Maio island has much more to offer than the sleepy and absolutely relaxing vibe of Vila do Maio. A day trip to Ribeira Dom João is the perfect way to explore more of the island's beauty.
Located in the south east of the island at 20 minutes from the capital, Ribeira Dom João will lure you with its colorful house fronts and welcoming atmosphere. The town is also the main hub for cheese production. Did you know that the main economic activity of Maio was goat breeding?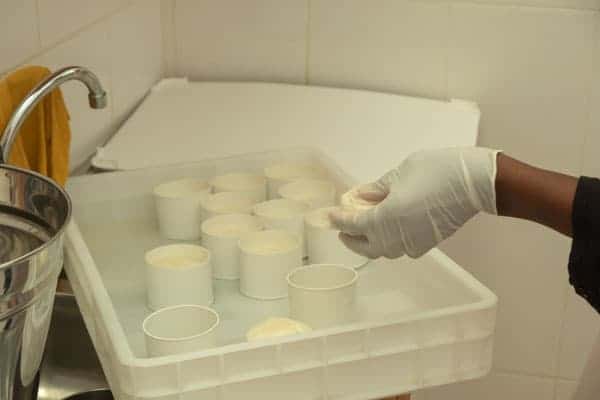 A cheese factory with a quaint bar has been built, supported by European funds, to support local entrepreneurship. Cheese making has a long tradition on Cape Verde and I really enjoyed to get a detailed insight in the process. It's also the perfect way to get in touch with the local community and learn more about Cape Verdean culture. It's thus a perfect form of sustainable tourism, as it is all about learning, cultural exchange and interaction.
25-50 cheeses are produced per day and exported to neighbor islands like Santiago, Sal and Boa Vista. However the production strongly varies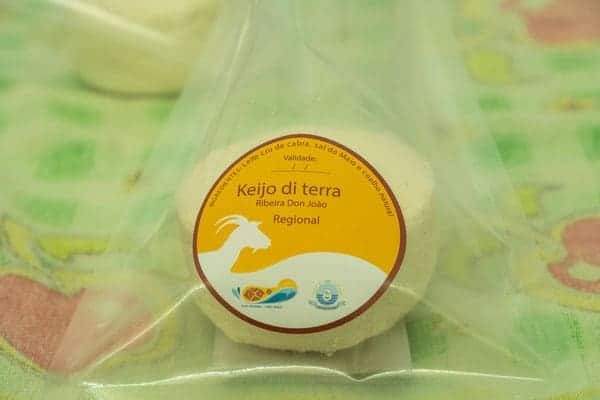 according to rainfall and seasons. The goat milk usually takes 24-48 hours to coagulate and only organic and pesticide-free ingredients are used.
Rosalina, one of the main managers, took great care of us and explained the cheese making process with tremendous dedication. Needless to say that I had a great time and appreciated her warmhearted kindness.
The cheese factory of Ribeira Dom João is located in the middle of the town's main street. Like the salt mines, the cheese factory is managed by 16 women. In case that the factory is closed upon your arrival, ask for Rosalina Cardoso or Damiana. Don't be shy! Just approach some of the inhabitants and they are generally very happy to help you out.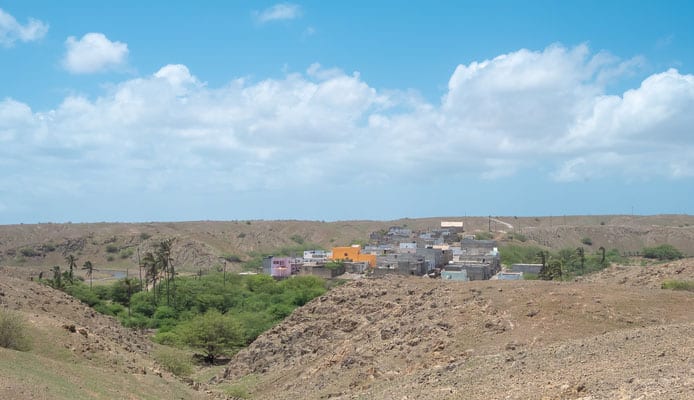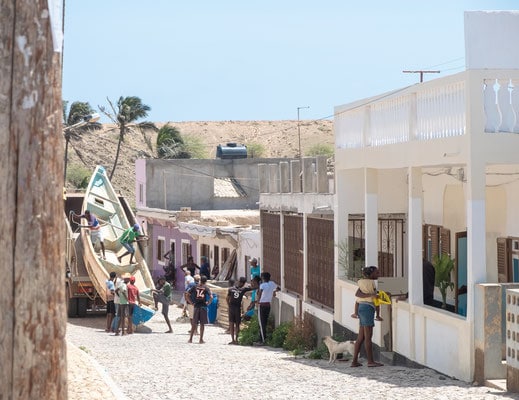 7. Barreiro and its colorful houses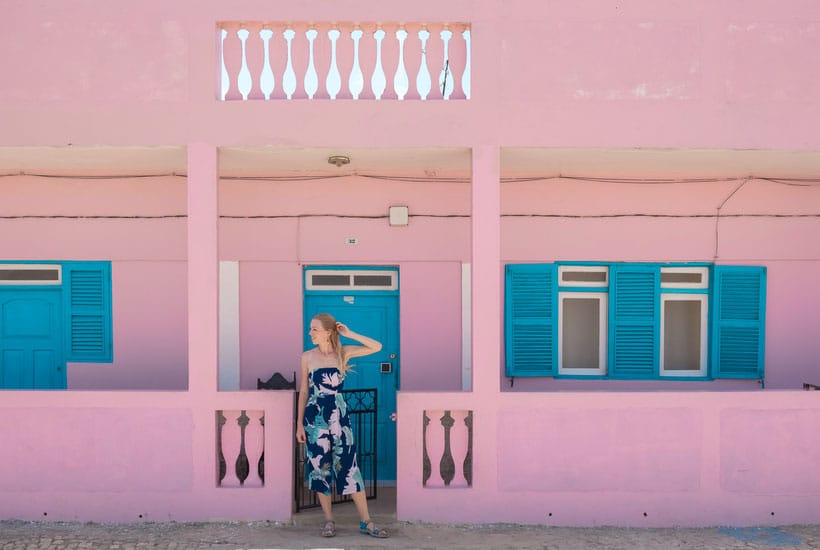 You want to get the Instagram-perfect picture from Maio? Even though the entire island looks like straight from a travel calendar, you'll be particularly spoilt for choice in Barreiro.
Located in the south and only 10-15 minutes away from Vila do Maio, Barreiro is famous for its colorful housefronts. Indeed every house is painted in a different color, creating a relaxing vibe around the village.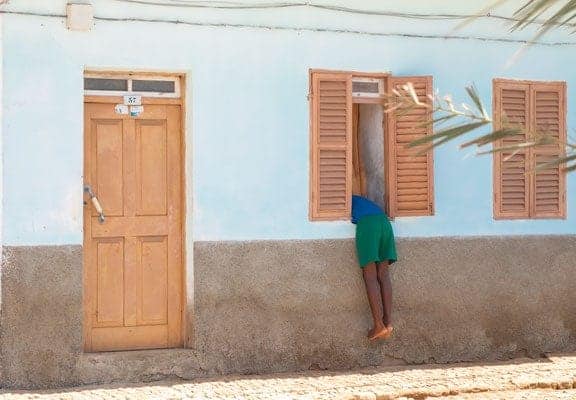 Barreiro is thus the perfect photo location for your pictures from Maio and to absorb the sleepy vibe of small town in Maio. You easily get to Maio by aluguer from Vila do Maio or by renting a quad.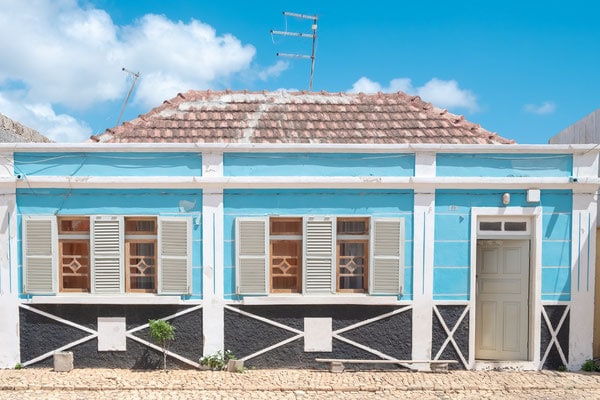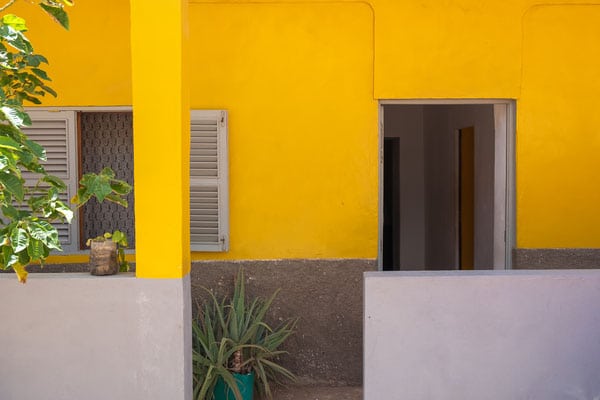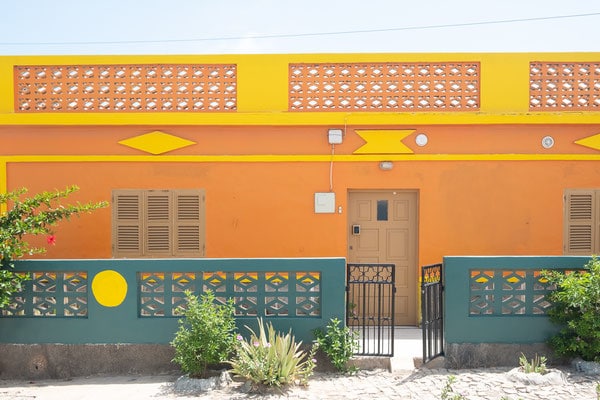 8. Turtle Watching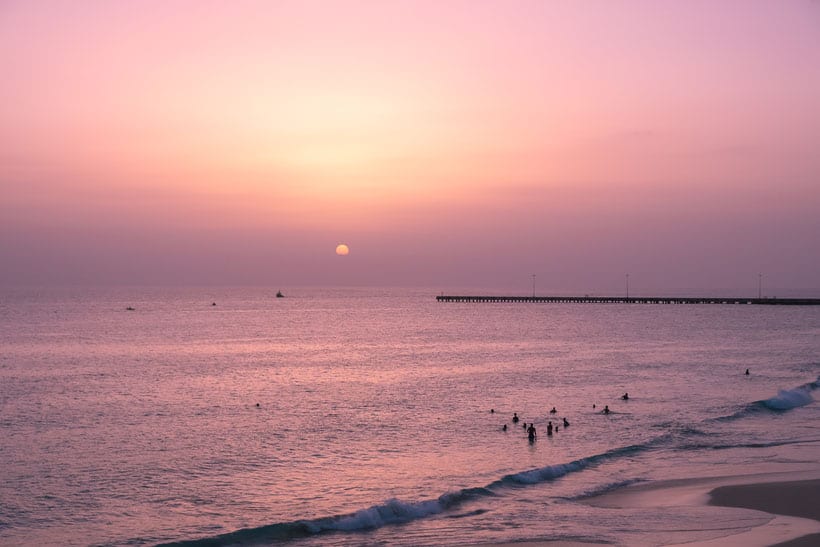 Turtle watching is a relatively new activity on Cape Verde islands. Indeed, eating turtle meat has a long tradition, but it has been prohibited by a law only this summer 2018. A lot of effort have been made to sensibilize the population.
Instead of eating them, the turtles should be preserved and cherished as they are a great tourist attraction. Thus by deciding to go on a turtle watching tour with the Maio Biodiversity Foundation, you will directly support a local business.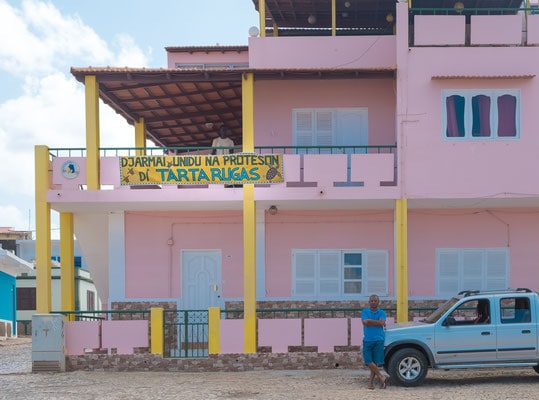 The turtle species that you can spot on Maio can only be found here. It is thus very important to fight against its extinction.
During a turtle watching activity, you'll assist the nestling of the turtle. The guides from Maio Biodiversity Foundation take great care that the activity is respectful with the animals and only spot them from distance. Once the turtles are laying eggs, spawning, you can approach and even touch them as they enter in a state of trance.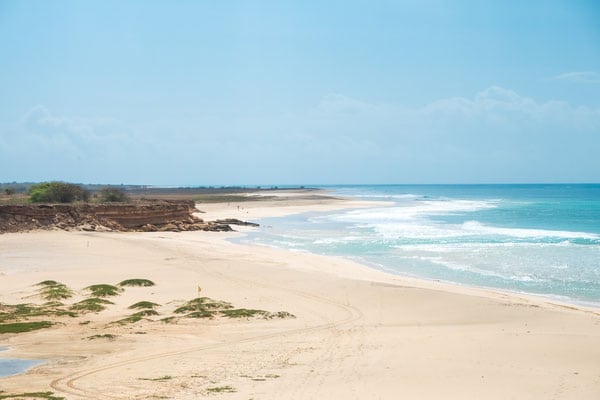 The turtle watching experience usually takes places at nightfall and when it's dark. Even though it is not 100% guaranteed that you'll spot some, the turtle watching is great fun and I enjoyed waiting with our guides on the beach at night.
Maio Biodiversity Foundation
Pink building behind the church, Assomada Zone, Porto Ingles
+238 9708809
ecoguias.maio@gmail.com
Price: 5500-7500 CVE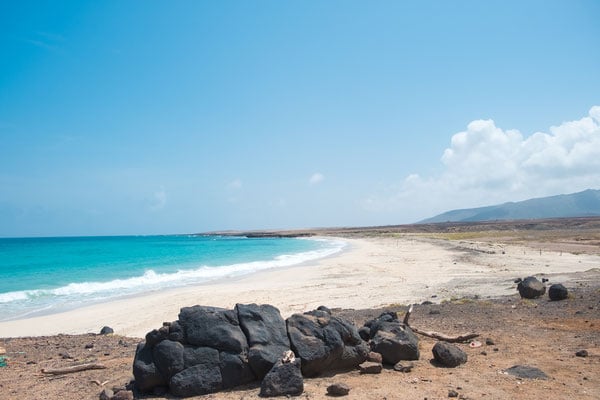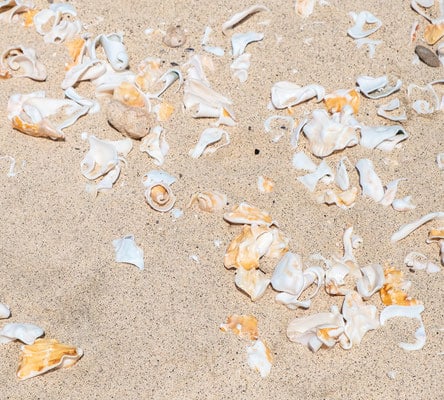 9. Hiking Monte Penoso or Monte Branco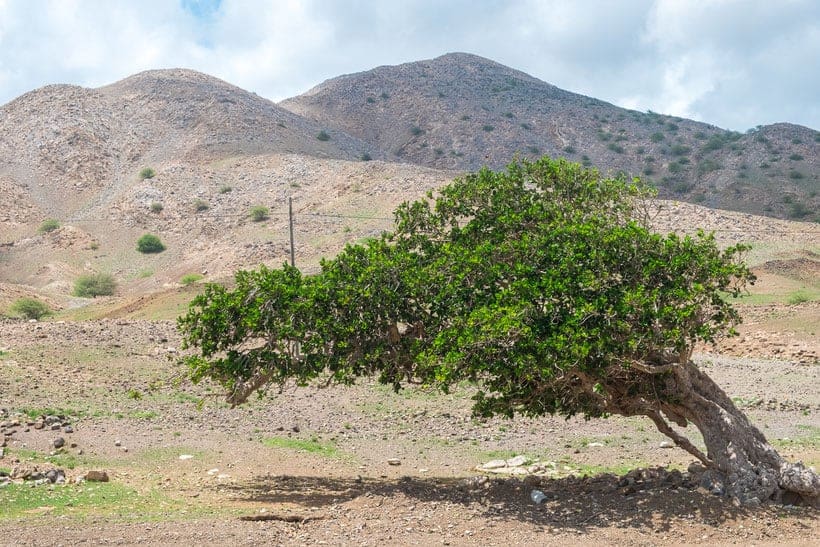 The island Maio of is despite its limited size very diverse. Along its breathtaking beaches, the island also offers several hiking trails and apparently every season more travellers decide to explore the island by bike. It's quite flat, thus exploring is a great way to enjoy slow travel on Maio island.
Even though Maio's fairly arid, the dry landscapes are contrasted with Acacia forests, palm plantations like in Ribeira Dom Joao even green oases.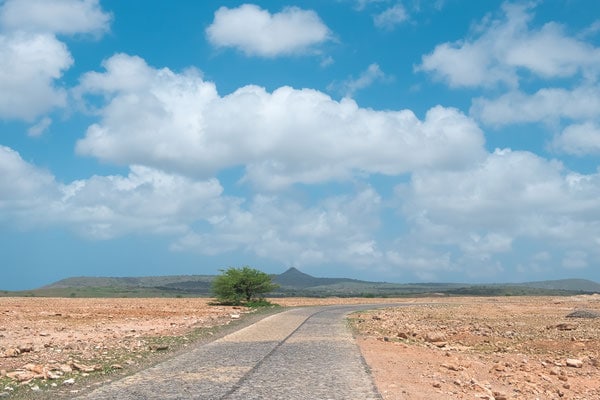 Monte Penoso, Mount Painful, is a great hiking destination and day trip from Vila do Maio. With its 400m height, it's a relatively easy hike, providing a great view on the island. Monte Penoso, the highest point of the island, is located between Alcatraz and Pedro Vaz village.
Monte Branco is located right next to Monte Penoso and it's perfect if you want to extend your hike. Together with Monte Penoso, Monte Branco covers a protected landscape of 11km2.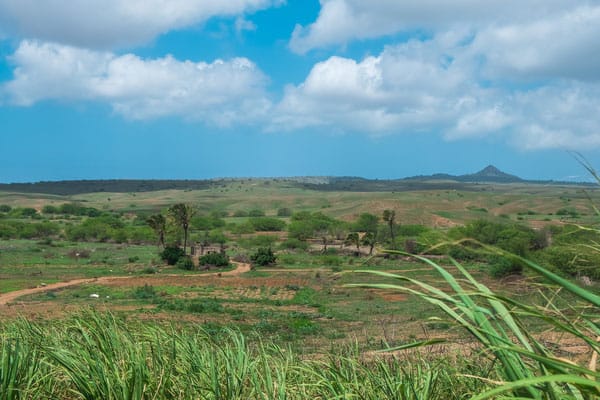 10. Do an Island Tour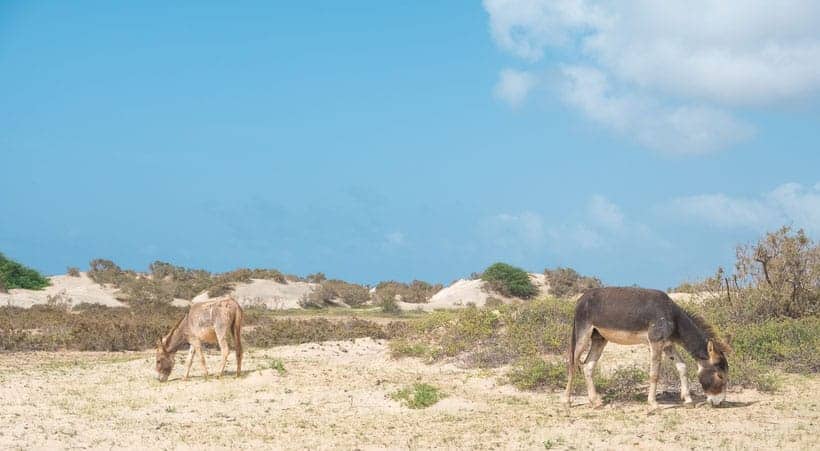 In case your time to explore Maio is limited, (even though I recommend to take several days to enjoy it), I advise to make an island tour and spot
Maio's prettiest attractions in one day.
The tour can be either done with a guide, (we had Bemvindo from Continua Viagem (00238 2551218 – 9874866), or by renting a quad. In case you opt for the quad, you can arrange rental at the Big Game Hotel.
As roads are not the best and the dunes natural park in the north are hard to access, I recommend going by quad or jeep.
This makes Maio a particularly great place for holidays in Cape Verde at Christmas.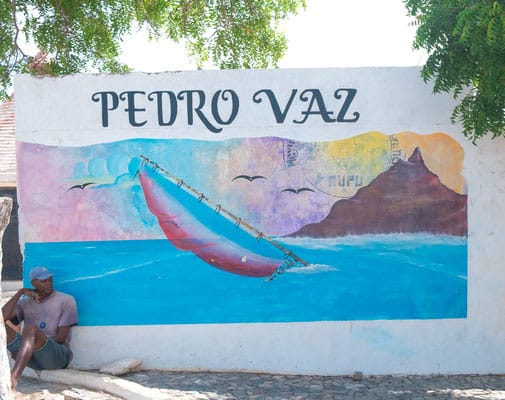 Our island tour with Bemvindo, who guides tourists since 20 years, was great fun and he took us to the most emblematic spots. Thanks to him, we got to see his favorite beach, "Praiona", which is one of the most spectacular, empty beaches I've ever seen in my life.
On your island tour, I recommend to reserve lunch in advance at Etna's typical restaurant in Calheta, (+238 9830839). You can also just show up, but be ready to wait some time for your lunch as it is all freshly prepared. In the meanwhile, I recommend taking a swim on the beach right next to the restaurant.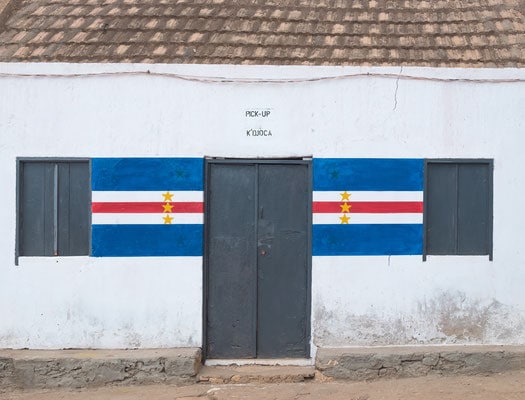 I suggest the following itinerary for an island round tour:
Departure in Vila do Maio
Ponta Preta at the Stella Maris resort
Barreiro for the colorful house fronts
Figueira da Horta with its former grogue (sugar cane schnapps) factory
Ribeira Dom Joao with its cheese factory and beach
Alcatraz near Monte Penoso
Cascabulho close to the dunes natural park
Calheta for lunch at Etna's
Morro
Arrival in Vila do Maio
Travel agency: Continua Viagem, +238 2551218 – 9874866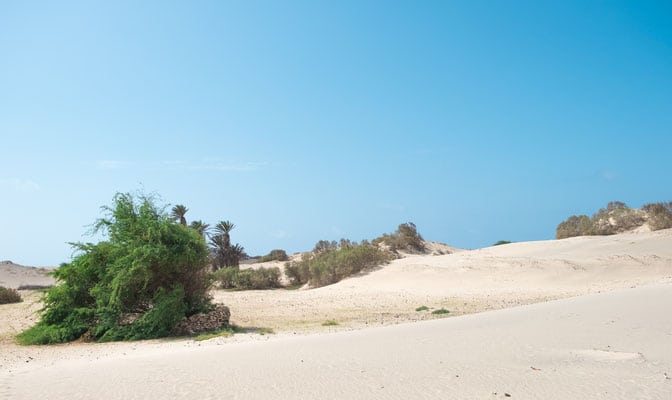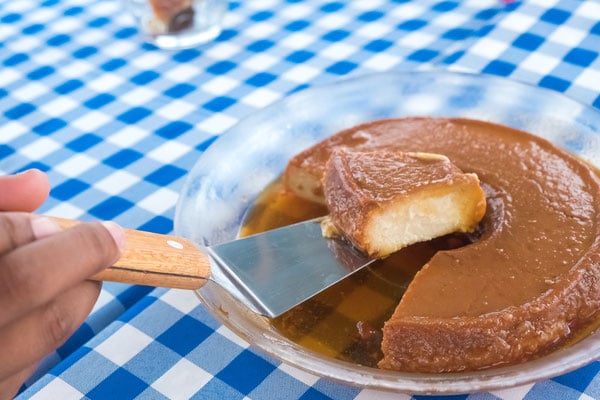 ---
I hope some of these, admittedly very personal, highlights of my visit to Maio island, Cape Verde could convince you to include the beautiful island in your travel plans.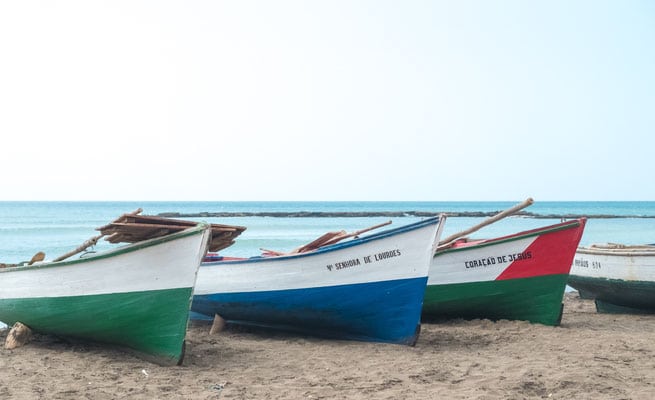 The stunning red dress of the very first photo is by the talented Osvaldina, designer at Morena Couture.
Have you been in Ilha do Maio, Cape Verde? Did you enjoy it? I would love to hear about the things you loved (or loved less) in the comment form.
---
Map: Attractions of Maio, Cape Verde
---
Disclaimer: I have been a guest of 7Sois7Luas Festival. All my opinions are, as always, my own. This posts contains affiliate links. In case you purchase one of the items, I'll receive a small commission. The price remains the same for you.
---