20 Things To Do in Boa Vista, Cape Verde
A Guide to Boa Vista with the best things to do and the best beaches and hotels in Boa Vista, Cape Verde
Boa Vista, Cape Verde, literally meaning "beautiful view" in English, is certainly a place that does justice to its name. But where is Boa Vista, and what to do there?
The easternmost island of Cape Verde, and the third-largest one, Boa Vista awaits visitors who want to experience the authentic island lifestyle.
Slow paces, deserts of sand and scree, low mountain ranges, and miles of amazing beaches, bathed by turquoise waters are just some of the reasons to visit this place.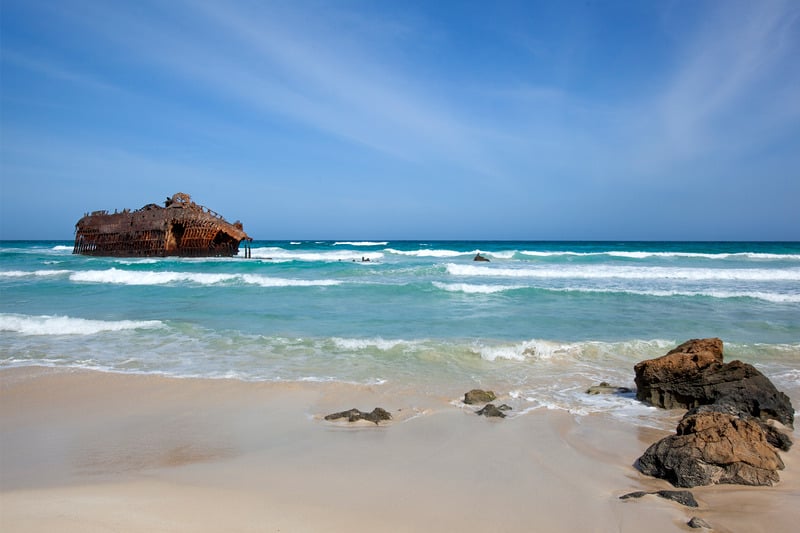 The easiest way to get here is by plane as the Boa Vista airport has operated direct international flights to Boa Vista from all over the world since 2007.
Among the many things to do in Boa Vista, Cape Verde, we can mention sunbathing, snorkeling and diving, as well as hiking and safari excursions.
Curious to find out more? Read on to find out what to do during your Boa Vista Cape Verde holidays.
This post contains affiliate links. If you buy via them, I'll earn a small commission which helps me to keep this blog running. I received services for free for an honest review. All opinions are my own.
Useful Information about Cape Verde
⚘ Don't leave without a travel guide. Be prepared and get the Ultimate Cape Verde Travel Guide Book

✈ Book cheap flights to Cape Verde with Skyscanner

✔ Book the best tours in Cape Verde with Viator

➳ Find the best hotel deals in Cape Verde with Trivago

❖ Get the best car rental deals with DiscoverCars

☘ Get the best discounted outdoor gear (outlet) at REI.com

✎ Never leave without travel insurance. I get mine at HeyMondo. It's easy to set up, cheap, and reliable.

✔ Skip the queue at the airport and get your Cape Verde visa in advance with iVisa

$ Withdraw money without hidden fees and avoid rubbish exchange rates with Wise (You'll get a card for free!)
Getting around Boa Vista
The best way to get around Boa Vista is by private taxi or by aluguer, which is a collective taxi. Most of them depart from the main square in Sal Rei, Boa Vista.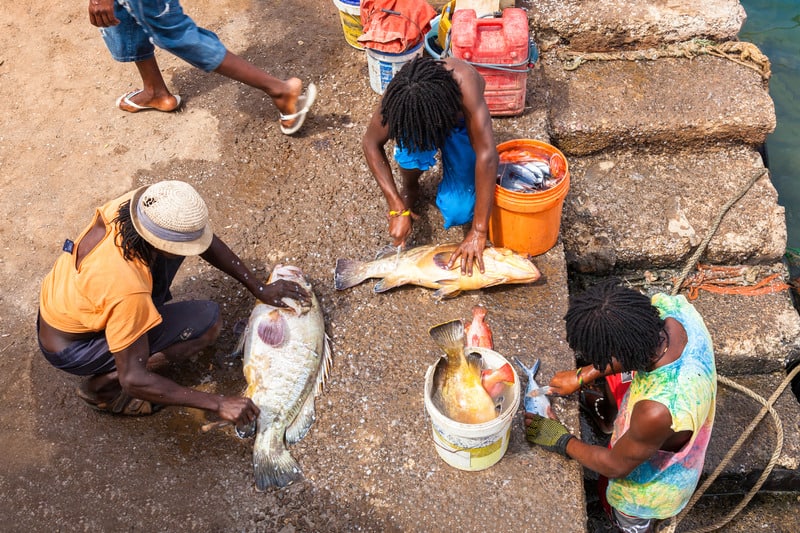 Best hotels in Boa Vista, Cape Verde
Budget
Casa Sara Boavista
La BoaVentura Guest House
Mid-range
Hotel Dunas ***
Cala da Lua apartments
Terra Kriola
Family-friendly
Hotel Riu Karamboa ****
Cala da Lua apartments
Ouril Hotel Agueda ***
Something different
Luxury
Iberostar Club Boa Vista *****
Hotel Riu Karamboa ****
Royal Horizons Boa Vista ****
What about the weather in Boa Vista, Cape Verde?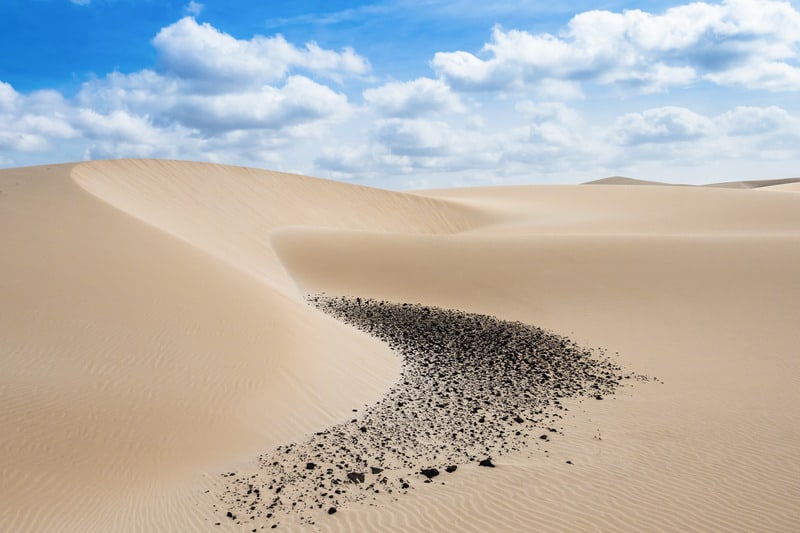 Home to a numerous population of sea turtles that come to lay their eggs on its beaches, Boa Vista is an adventurer's paradise. Its arid tropical climate with hot summers and mild winters makes it the perfect spot to visit all year long.
Weather in Boa Vista is warm throughout the year. However, if you want to avoid excessive heat, the best time to visit is from November to July.
The hottest months are usually August, September, and October. Regardless of when you plan to go, don't forget to bring reef-friendly sunscreen, a wide-brim sun hat, as well as protective, SPF summer clothing.
This makes the archipelago a perfect place for winter holidays in Cape Verde as well.
What to do in Boa Vista, Cape Verde
1. Explore Sal Rei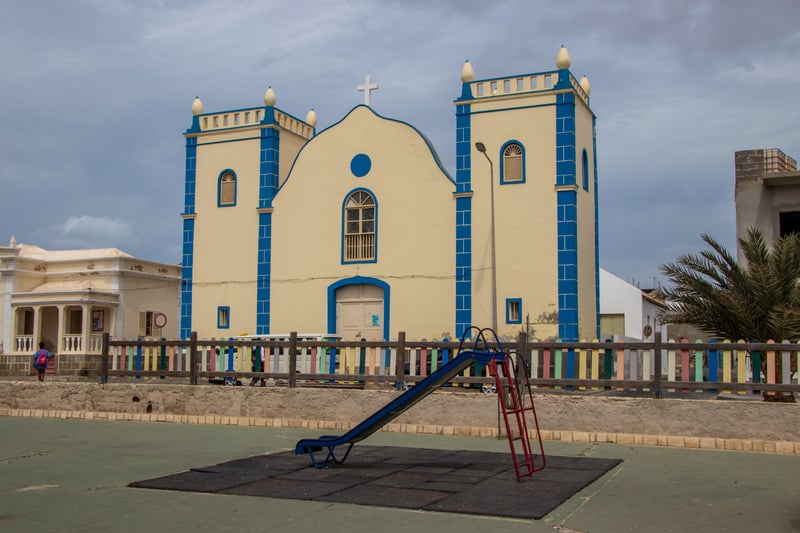 Sal Rei, Boa Vista's capital, is a cozy, sleepy town counting slightly over 6,000 inhabitants. Undeniably, the town's most famous landmark is Igreja da Santa Isabel, a colonial-style church overlooking the square with the same name.
The baroque facade, painted in shades of sand and royal blue, merges perfectly into the colorful landscape of the square, characterized by flowers and pavilions.
Sal Rei, Boa Vista got its name from the saline near the town, where it's said only the best quality salt was produced.
Other highlights of this small colonial town are the harbor, as well as the colorful districts that impress with their little houses aligned along the streets.
Don't miss the Boa Vista market where you can stock up on local fruits and vegetables. It's considered one of the best things to do in Sal Rei, Boa Vista.
If you are looking for the best restaurants and shops in Boa Vista, make sure to check the Ultimate Cape Verde Travel Guide Book.
Book here your island tour of Boa Vista
2. Visit the shipwreck of the Cabo Santa Maria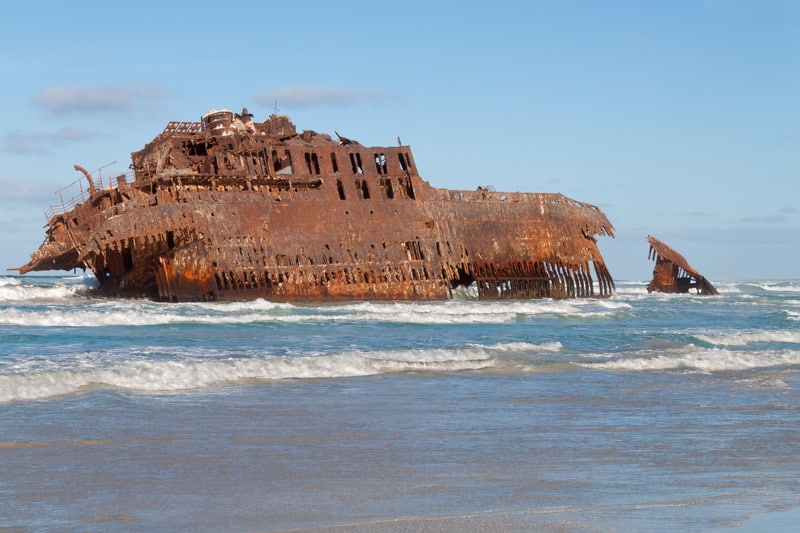 Undeniably one of the best excursions in Boa Vista is to head to Praia de Santa Maria in order to admire the iconic shipwreck of the Cabo Santa Maria. Beached in 1968 while sailing towards Brazil, today's rusting wreck provides one of the most photogenic landscapes on the island.
A place to visit if you're eager to get that "Insta-worthy" shot. On top, it is considered one of the most important attractions in Cape Verde.
3. Enjoy the music bars of Sal Rei
Boa Vista may be much more tranquil than Sal, but the island still offers plenty of entertainment opportunities. One of the best things to do in Boa Vista is to enjoy music in one of the many bars in Sal Rei.
Nestled near the harbor, the super-cozy Wakan Bar is renowned for its vibe, friendly staff and awesome cocktails. Not only can you listen to music here, but the bar actually hosts live events regularly.
The Cocoa Bar is another nice place with a great atmosphere and good music. If you're looking for something less crowded, you could go to the Cabana Tropical Bar & Grill. It's one of the best things to do in Boa Vista, Cape Verde.
4. Eat traditional Cape Verdean food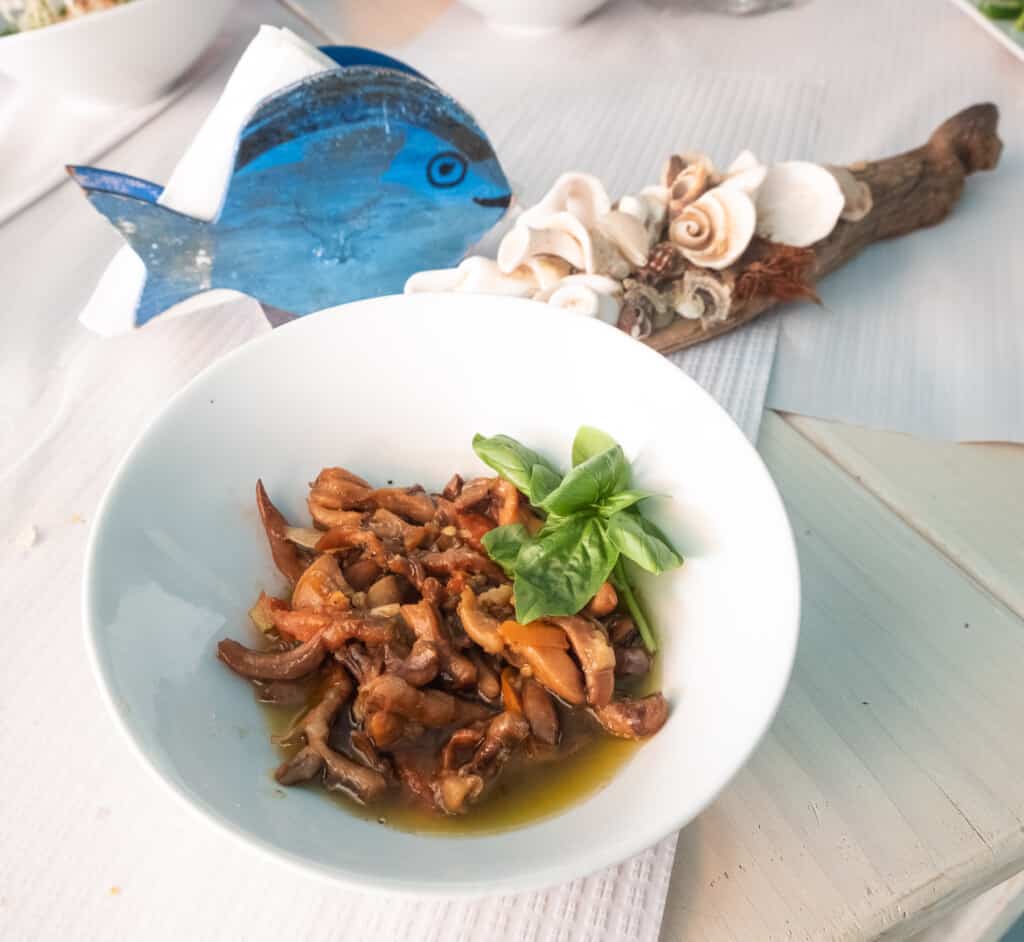 Cape Verde is known for its delicious food that blends a West African heritage with Portuguese influences.
So, what is some traditional Cape Verde food you must try? Seafood is absolutely exquisite in Boa Vista. You can choose from many local dishes, including shrimp in a garlic and wine sauce, moreia eel (served fried), laps, a stew made from mussels and peppers, or lobster cooked in a red sauce.
One of the best places to taste all these specialties is the Beramar Restaurant, a fusion cuisine restaurant run by a talented Milanese chef, and near the waterfront close to Sal Rei plaza.
Despite its Italian origins, the chef knows just how to respect the local dishes, and uses only freshly sourced ingredients.
Another great place to eat is Fado Crioula, a place that serves delicious food all day long and cocktails in the evening. If you're bored, you can even join one of their jam sessions or other cultural events they organize regularly.
Find more places to enjoy local food and get the Ultimate Cape Verde Travel Guide Book.
5. Relax on Praia de Chaves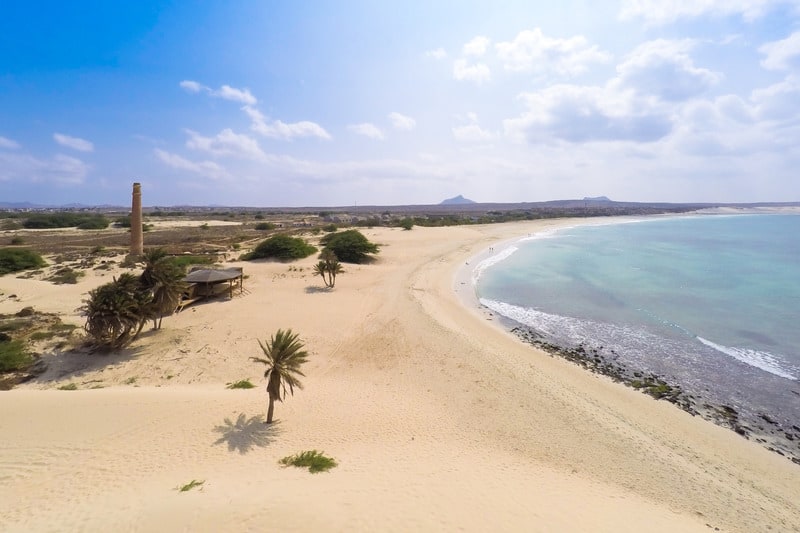 Many claim that Praia de Chaves is one of the best beaches in Cape Verde. Flanked by the fanciest hotels in Boa Vista, this white sand beach impresses with its azure waters and wonderful dunes.
The beach also includes all modern amenities, from sunbeds and umbrellas to showers and toilets. The beach is also famous for having some of the best hotels in Cape Verde.
And if you're after an affordable five-star experience, why not book your stay at the Iberostar Club Boa Vista *****?
This All-Inclusive seafront resort not only has great rooms with a view, but it also offers a wide range of services, from a seafront pool to a bar, spa treatments, an on-site night club, as well as room service.
6. Enjoy a lonely walk at Praia de Santa Monica
While Praia de Chaves could be crowded sometimes, Praia de Santa Monica in the south-western part of the island is perfect for a lovely afternoon stroll.
It's about 5 km away from Povoação Velha, a splendid colonial village and only 16 km from Sal Rei.
Adjacent to the Morro de Areia Nature Reserve, the beach is also the perfect spot for observing the local fauna. If you're lucky, you might even spot some sea turtles!
7. Visit Viana Desert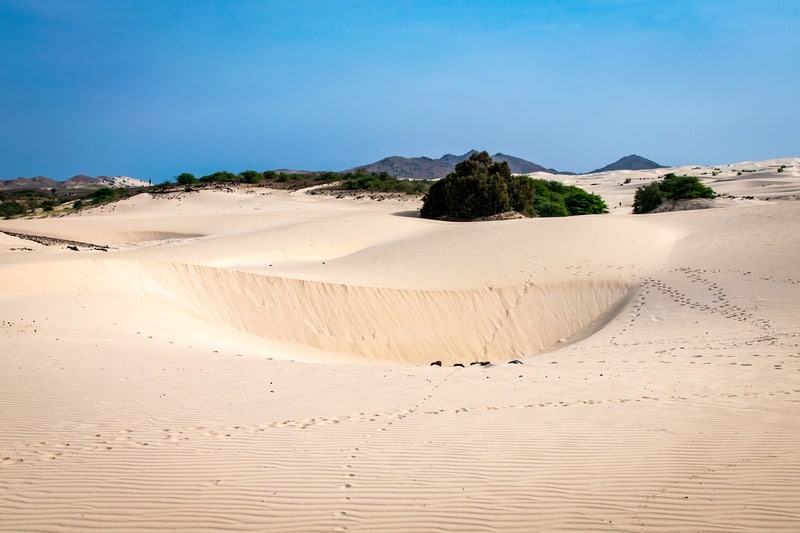 Opposite to Praia de Santa Monica, in the north-western part of the island, the Viana Desert is a place like no other. You can get here easily from Sal Rei or Rabil to admire the ever-changing landscape made up of white sand dunes.
Interspersed with sparse vegetation and black volcanic rocks, the dunes create a surreal landscape.
The unearthly feel is amplified by the lack of any artificial sounds. No doubt, this is the place to visit to restore your energy or meditate!
What makes it even better is that the desert is located at only a stone's throw from civilization. You won't have to worry about deadly animals or quicksands, and walking here is absolute bliss.
The Viana Desert is part of any Boa Vista island tour.
8. Explore Rabil Oasis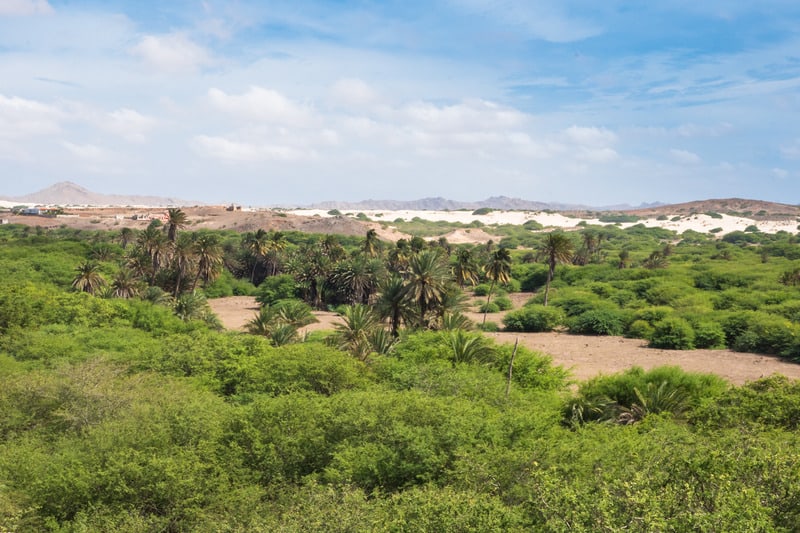 Unlike Sal, which is quite sandy, Boa Vista impresses with a few green places. Such as the Rabil Oasis. Stretching along the River Rabil, the oasis offers a different kind of landscape.
The terrain is quite arid, but you'll be able to admire lots of palm trees, as well as other desert vegetation.
Perhaps the loveliest spot is the wetland around the mouth of the river, an important natural area.
The Rabil lagoon is home to many species of birds, including Eurasian spoonbills and rufous-backed sparrows. Birds apart, you can also spot indigenous lizards, like the Cape Verde leaf-toed gecko.
9. Explore the deserted village of Curral Velho
Have you ever dreamed of exploring a deserted village? You can tick it off your bucket list in Boa Vista. Curral Velho was once a flourishing fisherman village, but due to its remote location at the end of Praia de Santa Monica, the settlement was too exposed to pirate raids.
Slowly, as the rest of the Boa Vista, Cape Verde settlements started to build fortifications to ward off unwanted attacks, the inhabitants of Curral Velho started to abandon their homes and move to the more secure areas.
Eventually, the village was abandoned completely, but the ruins of the settlement are still standing proof of its existence.
Not only visiting this place will allow you to discover a bit of the most authentic Boa Vista. The village is also home now to birds and sea turtles, who come here to lay their eggs.
10. Watch the windsurfers at Praia de Varandinha
On the southwest coast of the island of Boa Vista, Cape Verde, Praia de Varandinha is a windsurfer's paradise.
The crystalline waves bathing the shores, as well as the constant winds, create the perfect surfing conditions.
Surfing apart, the beach itself is a true marvel. Almost deserted, it impresses with amazing caves and coves, as well as the finest sands that are a pleasure to walk on.
Close to the Morro de Areia Nature Reserve, the beach is also the perfect starting point for a hiking excursion in Boa Vista.
11. Go diving or snorkeling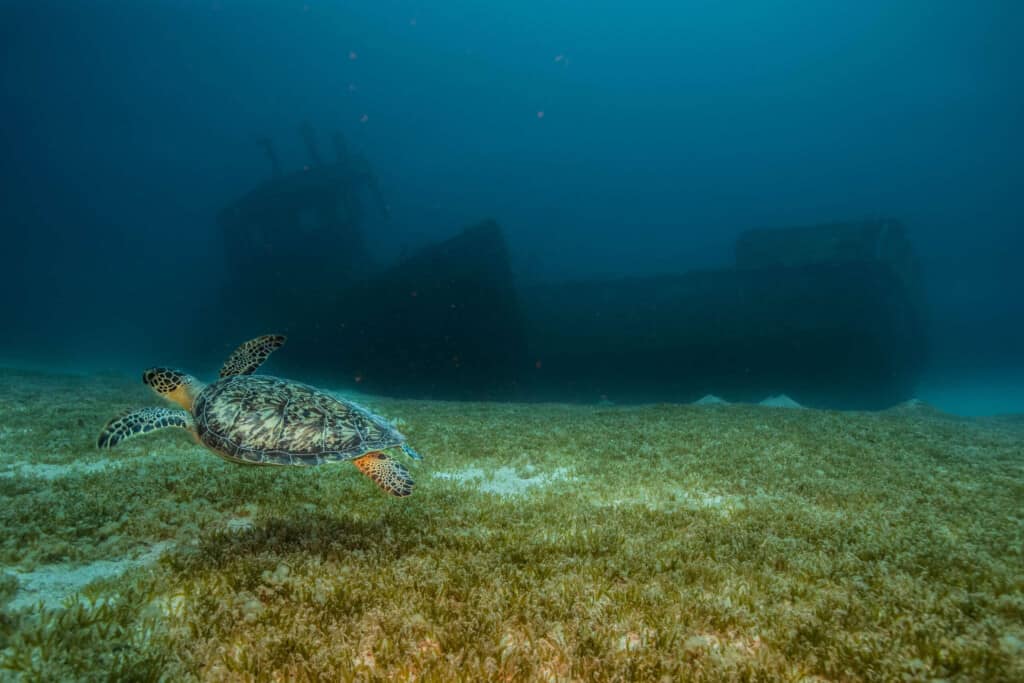 Maybe you've always dreamt of snorkeling or diving but never had a chance to practice them.
Figuring in the top 10 hotspots for diving and snorkeling in the world, Boa Vista stands out with an impressive diversity of its corals and marine animals.
An abundant population of sea turtles makes it possible to admire these beautiful creatures, both onshore and under the water.
Snorkeling tours are possible at high tide in the shallower waters of the reef.
Expect to encounter thousands of colorful fish, as well as some sharks which are relatively small and not dangerous to humans.
Diving enthusiasts can practice both freediving and scuba diving to explore the amazing sea bottom.
Whatever your choice, remember to always go with a mate as the ocean can be a dangerous environment! But it's definitely one of the best outdoor activities in Cape Verde!
Book here your snorkeling experience in Boa Vista
12. Learn a new watersport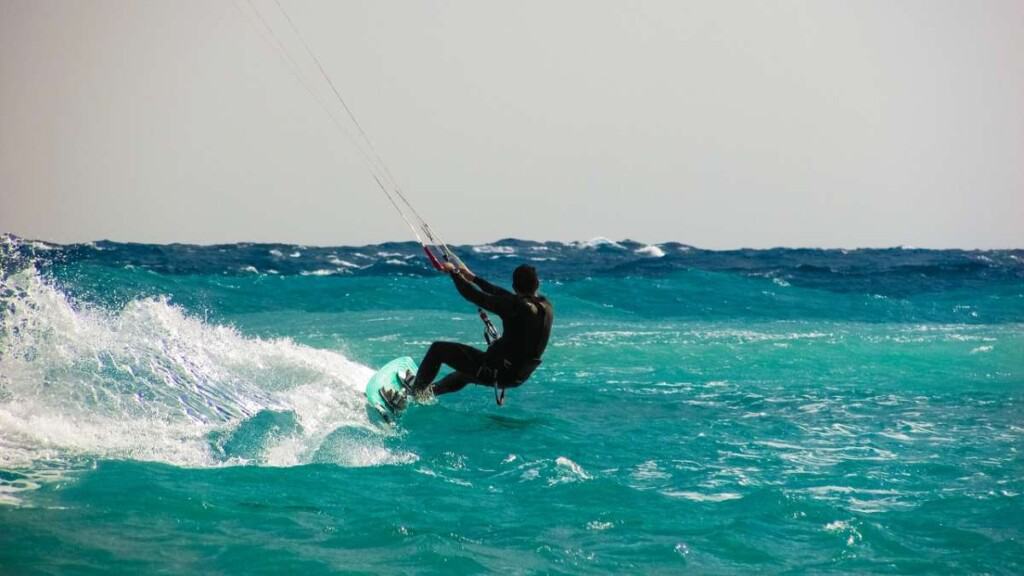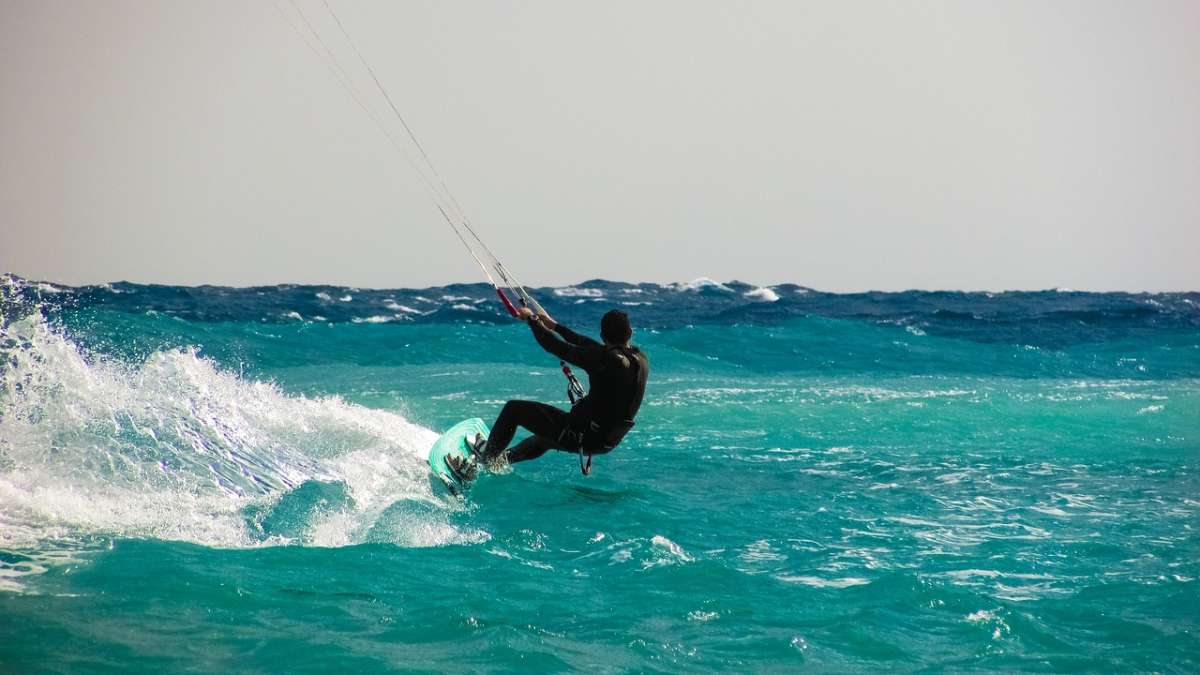 The best thing you can do during your holidays in Boa Vista is learning a new watersport.
It could be windsurfing or water skiing. Whatever your choice, many resorts and schools welcome tourists to join their classes.
SeaBookings, for instance, offers beginner kitesurf courses, and also organizes water excursions by kayak and boat tours.
If you're not sure what sport to learn or what school is best, ask your hotel in Boa Vista, Cape Verde, to book the classes for you with a trusted provider.
13. Go on a turtle nesting tour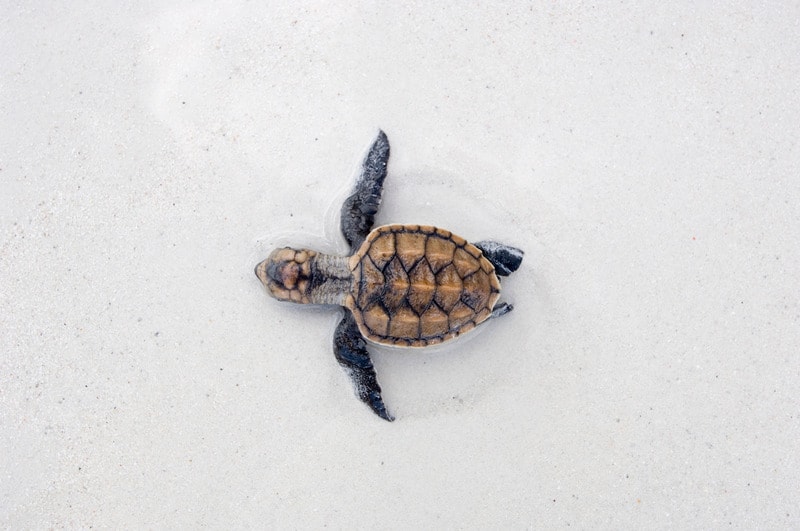 Cape Verde is the world's third reserve for the Caretta Caretta turtles, and most of these wonderful creatures deposit their eggs on the beaches in Boa Vista. So, if you happen to visit between July and mid-October, you could embark on a turtle nesting tour.
Who knows? Maybe you'll be lucky enough to see a few youngsters hatching.
While many tour operators include this experience in their Boa Vista holiday packages, the best thing to do is contact the Turtle Foundation in Boa Vista to find out about the most sustainable ways to observe sea turtles in their habitat without disturbing their nesting and hatching.
14. Do a quad tour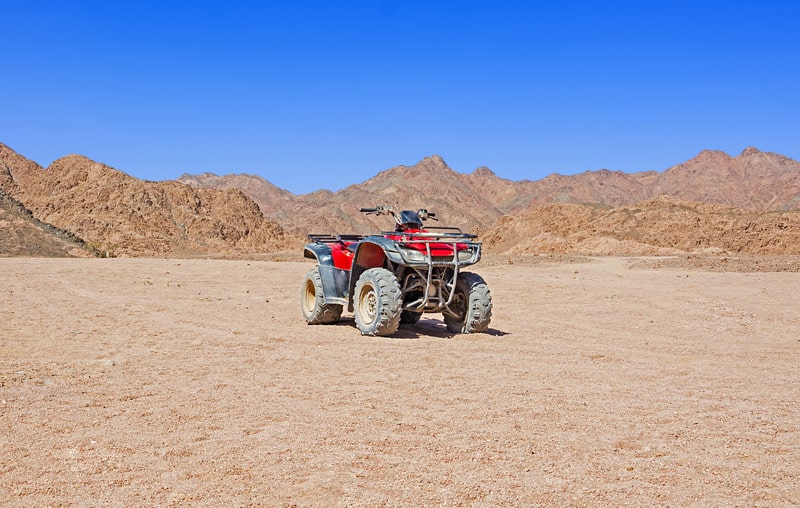 Looking for a different experience in Boa Vista? An island tour by quad will undeniably be the best part of your stay.
One of the best companies to check out is Quad Zone. Established by local individuals, it offers a variety of tours, including a full day Boa Vista tour that will take you to the discovery of the island's best-kept secrets.
If you don't want to go on an organized tour but still like the idea of exploring the island by quad, know that they also offer quad and scooter rentals to the enthusiasts.
Check here the rates for quad tours in Boa Vista
15. Go whale watching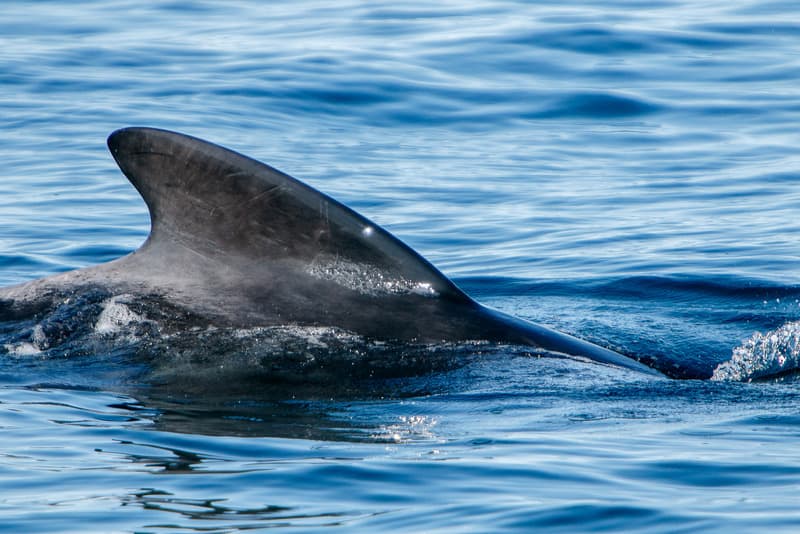 Have you ever dreamt of a close encounter with humpback whales?
These friendly creatures come to Cape Verde to give birth, normally in spring. So, if you're planning a trip to Boa Vista between March and May, a whale-watching boat tour could be the experience of your lifetime!
Tours depart from most of the hotels in Boa Vista and include a short briefing and half an hour of navigation before being able to observe the whales in the company of a marine biologist.
One of the best hotels offering whale watching tours is the Hotel Riu Touareg *****, an All-Inclusive resort that surely knows how to treat its guests.
Check here the rates for whale-watching tours
16. Visit the lighthouse of Morro Negro
Seeing Boa Vista from above is another of those unmissable experiences to live while visiting the island.
And one of the best places to go for this endeavor is Morro Negro, a hill located on the east coast of the island. Overlooking the surroundings from 156 meters, the Morro Negro Lighthouse is a true landmark.
Built in colonial style in 1930, the now-abandoned edifice stands 12 meters tall and impresses with its beauty.
Easily accessible from Cabeça dos Tarrafes, the Morro Negro hill is also the access gateway to one of the largest turtle nature reserve on the island.
17. Do a sailing tour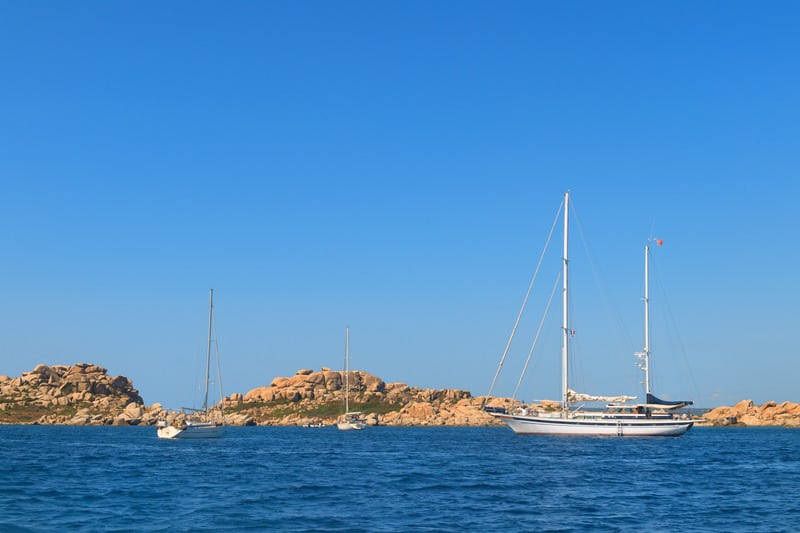 One of the most luxurious experiences to live in Boa Vista, and affordable enough for anyone to do, is a sailing tour around the island.
You can pick from a variety of options, including family boat tours, perfect for the youngsters, as well as romantic tours for couples.
This relaxing getaway not only will give you a chance to restore your energy levels, but you'll be able to admire the island from afar, and discover some of the prettiest spots along the ever-changing coastline.
If you feel like it, you can even ask the skipper to drop the anchor and freshen up with some swimming or snorkeling. No doubt, an adventure like no other.
Check here the rates for sailing tours
18. Have a cocktail night in a beach bar
After a long day of sailing, exploring the island on a quad or diving, you certainly need a fun night. Sipping cocktails in a beach bar is by far the best you can do, and there are dozens of interesting bars to choose from.
From all, the Boavista Social Club impresses the most with its authentic atmosphere given by the wooden décor and straw umbrellas.
The Blu Mery might be a restaurant, but the facility has a bar too and prepares delicious cocktails.
Caffè del Porto, overlooking the old port in Sal Rei, not only offers yummy cocktails and authentic cuisine, but it also organizes live music nights.
19. Go island-hopping
Boa Vista is only one of the ten islands in the Cape Verde archipelago. The thing is that each of them impresses with its unique scenery and jaw-dropping landscapes, so it would be a true pity to miss what the other islands have to offer.
Indeed, islands like Santo Antao, Fogo and Brava are fabulous for hikers and Sao Vicente boasts a large cultural offer.
As such, island-hopping tours are offered by most tour operators as well as locals. They will take you to the discovery of different natural areas, ranging from white sand beaches to mountain peaks, lush tropical forests, natural reserve, and breath-taking cultural cities and villages.
If you're the adventurous type looking to do everything on your own, excellent flight and ferry connections between the major islands also make it possible to organize the island-hopping tour of your dreams. So, why don't you give it a try?
Check here the flights between the Cape Verdean islands and book here your day trip from Boa Vista.
20. Enjoy Cape Verdean traditional drinks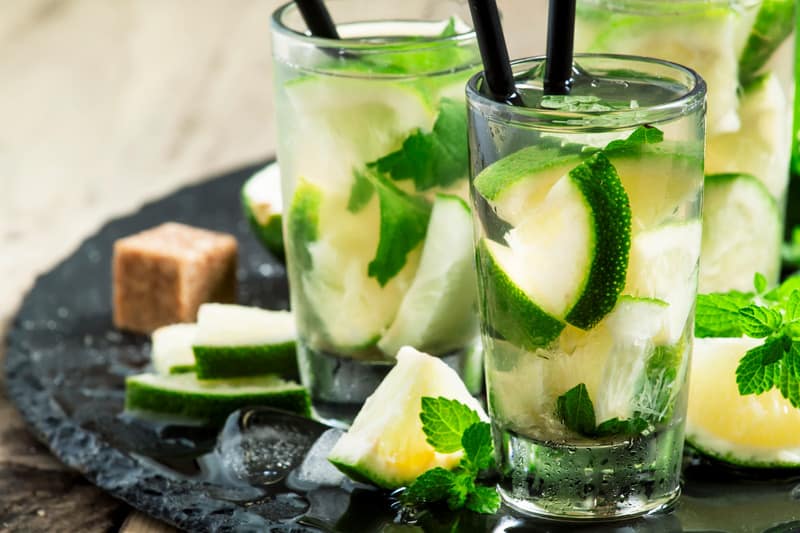 Undeniably, the only way to end your holiday in Boa Vista is with a sip of the traditional beverage, grogue. Similar to the popular rum up to some extent, grogue is an alcoholic beverage made from sugarcane.
This beverage is also the base for the popular Cape Verdean cocktail ponche, which includes lime and molasses. Despite being a bit on the sweet side, it's as refreshing as a mojito and undoubtedly a great choice after a hot day.
Some cocktail bars even use grogue instead of rum for classic cocktail recipes, such as mojito or caipirinhas. So, you really have quite a few ways to try it. It's one of the most typical drinks from Cape Verde after grogue and ponche.
And now that you know what to do in Boa Vista, what the weather is like on the island, what foods to taste and drinks to sip, what are you waiting for?! Pack your suitcase, board that plane, and get ready to live the travel experience of a lifetime!
Map Boa Vista, Cape Verde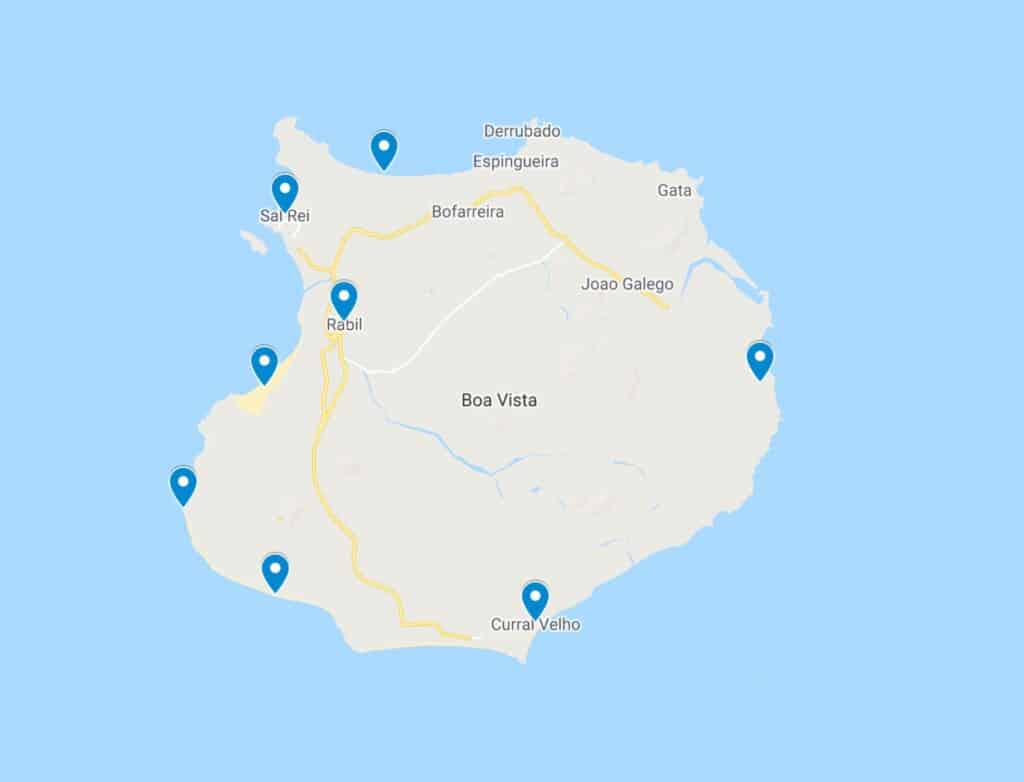 ---
A short FAQ about Boa Vista, Cape Verde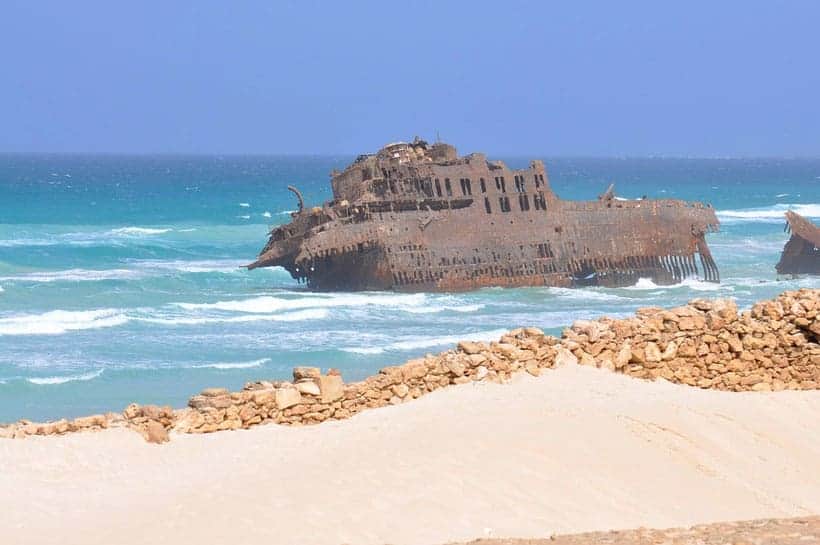 What is there to do in Boa Vista?
Among the many things to do in Boa Vista, Cape Verde, we can mention sunbathing, snorkeling and diving, as well as hiking and safari excursions.
What is the meaning of Boa Vista?
Boa Vista means "beautiful view" in English.
What is the best time to visit Boa Vista, Cape Verde?
The best time to visit is from November to July
Boa Vista or Sal? That is the question!
They are by far the two most visited islands in the Cape Verde archipelago.
Sal is known for its wide expanses of white sand beaches, turquoise waters, and a wide variety of hotels and resorts. The island is perfect for those who want to indulge in a more luxurious holiday experience, or for those looking for endless entertainment and fun. As the main tourist resort, Sal also offers superb restaurants, beach bars, as well as a vibrant nightlife.
Boa Vista, on the other hand, appeals to those who'd prefer a more laid back type of holiday. Those choosing Boa Vista will get empty beaches where to unwind, the joy to observe some marine creatures, and generally a more relaxed travel experience.
This doesn't mean that you can't find any entertainment on Boa Vista! From restaurants to bars and shops, the island has it all! Including sleepy towns with an intriguing architecture, amazing beaches, as well as a real shipwreck! What else could you possibly want?!
---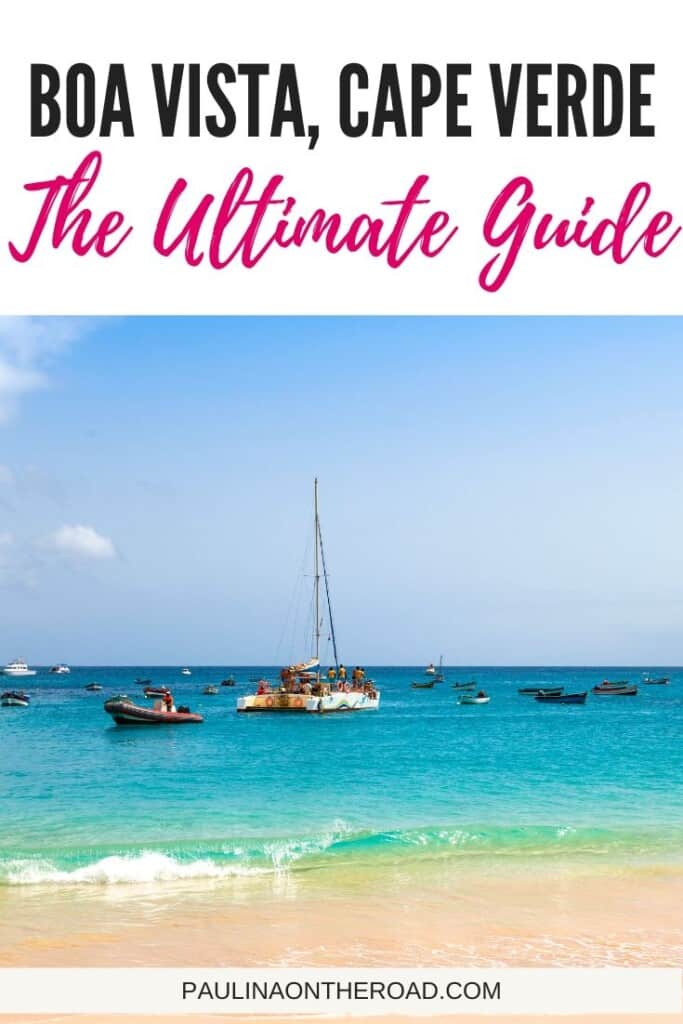 ---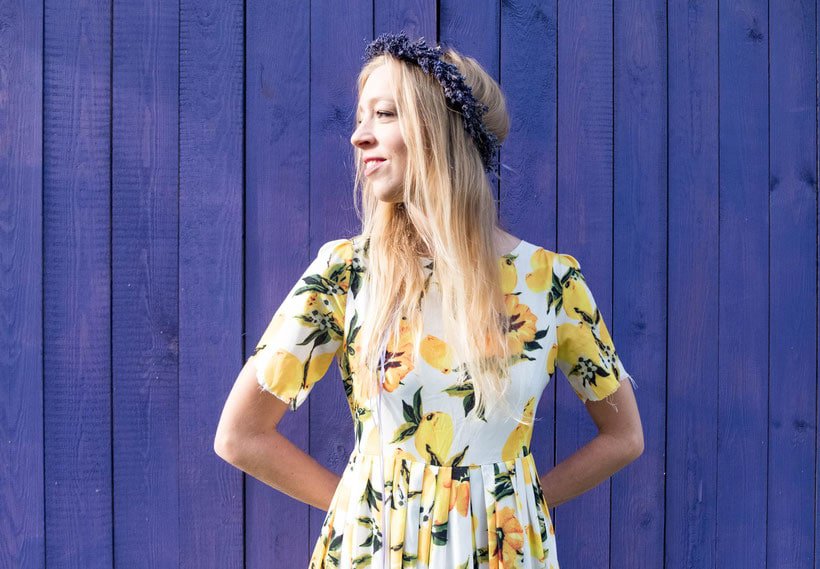 Hola! I am Paulina, a fervent travelette who crossed the Atlantic Ocean by Boat HitchHiking. On my blog, you'll find all the tips to make the most of your holiday. Get ready to enjoy outdoor and sustainable travel like hiking, cycling or sailing. Let's hit the road together!