Explore Cape Verde Like a Local!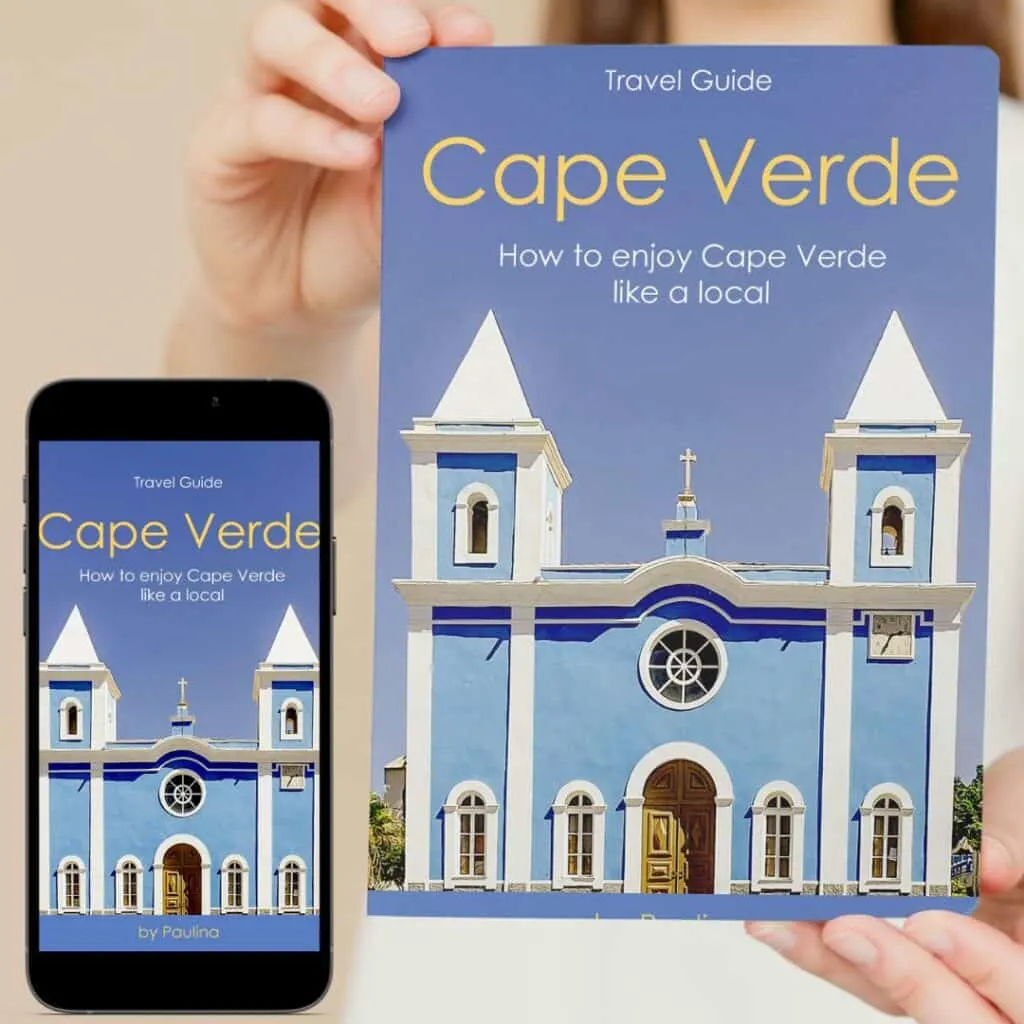 Ultimate Cape Verde Travel Guide Book
All hidden gems revealed!
25.00€ 14.99€
The guide that reveals secret places in Cape Verde.
Learn how to explore Cabo Verde from a local's perspective.
Hidden gems revealed for every island
Over 250 pages
Handy .pdf format
Newly updated in November 2022
10% of every sale will be donated to "Cap-Vert Espoir et Développement" NGO
Discover the real Cabo Verde
14.99€ only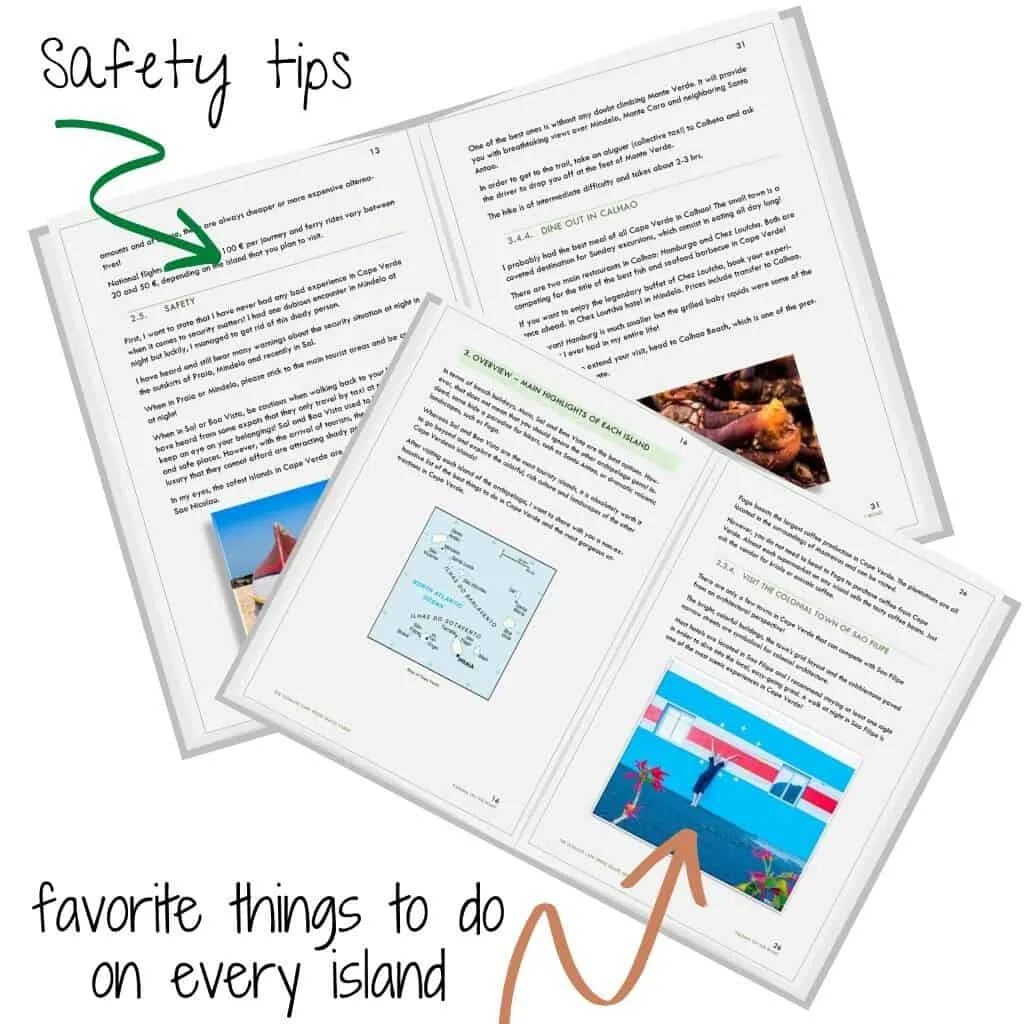 I share tips that most guides don't
Get safety tips for Cap Verde so you can travel in comfort and peace. Get my top list of things to do on every island so you don't miss a thing.
All info was researched first-hand after living in Cape Verde. Including secret places and local's tips.
This 220-page guide is continuously updated.
Explore Cabo Verde like a local
14.99€ only
Exclusive sneak peek:
✭ Useful Travel Information about Cape Verde
All you need to know about Cape Verde visa, how to get around between islands, which SIM cards to buy, health and safety tips for Cape Verde. 

Including how to save money when traveling from island to island. 
✭ Highlights of every island
A general overview of the best things to do on every island. 

Perfect if you are limited in time or you're still wondering what's the best island to visit in Cape Verde.
✭ In-Depth Guide: The Best Cape Verde Islands for Beaches
All you need to know about Sal, Boa Vista and Maio! Learn how to find the best spots to escape the crowds. 

All lessons learned and discoveries from my stay in Cape Verde: the best places to eat, photography spots and how to find the most secluded beaches.
Enjoy Cabo Verde like a local
14.99€ only
100% Honest Reviews
With a penchant for authentic experiences and small, independent businesses, I give you my honest opinion about tourism in Cape Verde and how you can support the local community.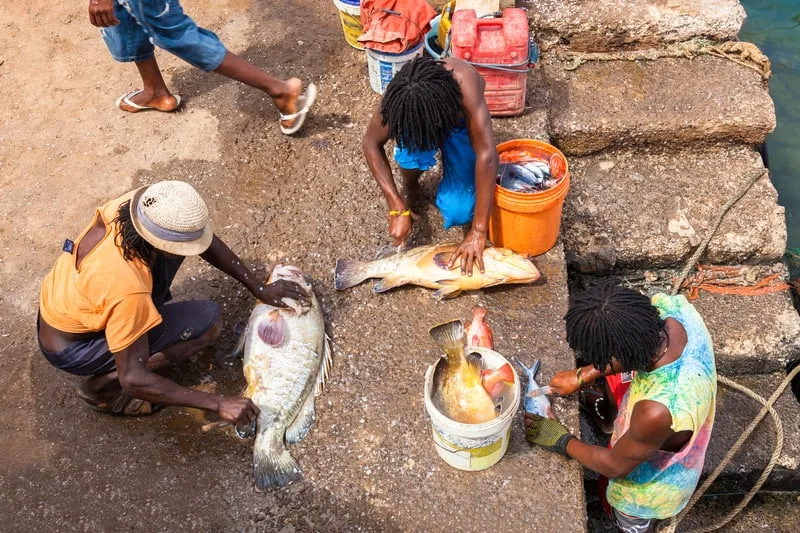 ✭ In-Depth Chapter: The Hiking Islands of Cape Verde
All you need to know about Santo Antao, Fogo Sao Nicolau and Brava. 
Learn about the best hiking trails, how to climb Mount Fogo and about the best viewpoints in Brava.

Every trail comes with detailed how-to instructions. Of course, I'll share with you the best places to stay and where to taste the best Cape Verdean food.
✭ In-Depth Section: The Culture Islands of Cape Verde
Prepare your trip to the beautiful islands of Santiago and São Vicente. 

With a selection of the best places to listen to Cape Verdean music, eat traditional food and learn about Cabo Verde's rich history.

Learn about the best beaches in Sao Vicente and how to find the best hiking trails in Santiago. Includes in-depth guides for Mindelo and Praia.
Enjoy Cabo Verde like a local
14.99€ only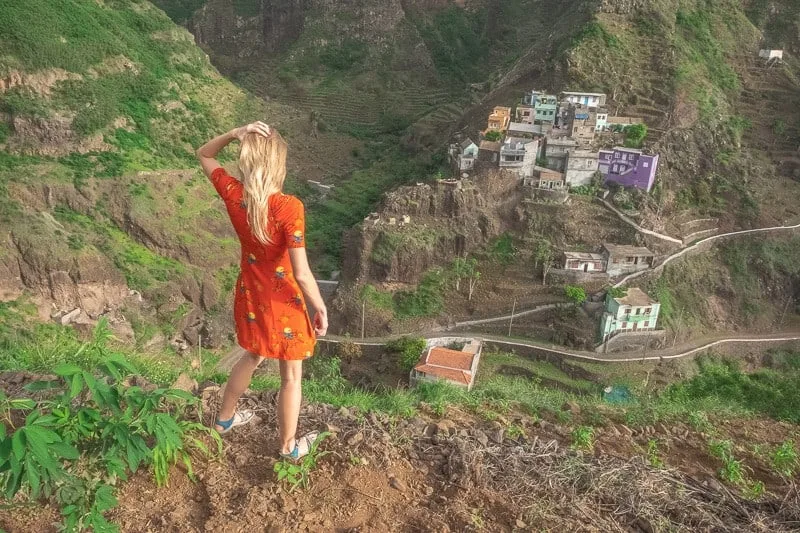 And Much More:
Colorful images
Insider tips to get around like a local
Hidden gems that only locals know
Cultural insights into Cape Verdean culture
✭ Best Beaches in Cape Verde
There's at least one scenic beach on every Cape Verde island. But how to get there?

Even mountainous places such as Fogo or Santo Antao boast gorgeous beaches. However, it may be hard to find them. I'll share a list of the best beaches in Cape Verde and how to get there.

Warning: some of the beaches will be completely desert!
✭ Sustainable Travel Tips: Small, Independent Businesses in Cape Verde
Do you want to make a real difference when traveling but you don't know how? 

Independent businesses can be hard to find in Cape Verde as they lack the financial resources to promote their businesses. However, it's here where you'll make the most genuine encounters. 
And where your purchase can make a difference.

After months of research, I share with you some of the most valuable, local businesses in Cabo Verde. On every island!
✭ Useful Phrases in Cape Verde Creole
A selection of the most useful expressions and typical phrases in Cape Verde creole. It has never been easier to mingle with locals!
Explore Cape Verde now!
14.99€ only
---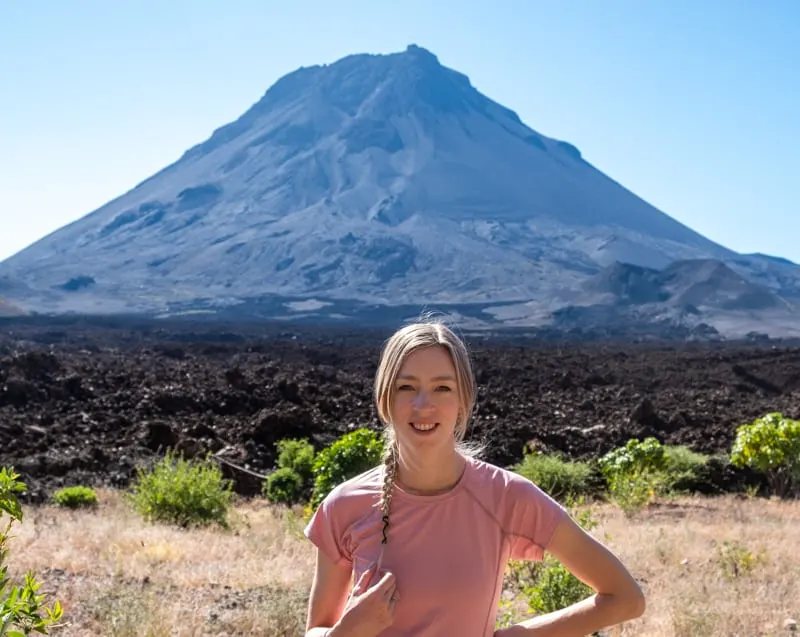 About the Author
Hi, I'm Paulina and I wrote this guide. I visited Cabo Verde for the first time in 2016 and haven't stopped returning to the islands since then.
I've been writing articles on my site PaulinaOnTheRoad.com. There are some really great things I saw in Cabo Verde that I can't wait to share with you.
I do all of this in this Cabo Verde Guide Book.
Make sure to check Chapter 10 about local food! #yum
What others say about the "Cape Verde Travel Guide":
"Planning to visit several islands of the archipelago for almost one month, I was looking for a detailed guide. It was clearly worth the purchase!
Not only is it very enjoyable to read, but more importantly, the author shares a lot of insider tips and hidden gems.
I would never have found that bakery in Sao Vicente without her!"​

"Thanks a lot for the effort to put a small piece of Cape Verde into this guide!
Without the practical information and highlights, you managed to summarize here, we would have missed so much!
It made our trip hopping from Sao Vicente to Santo Antao and Sao Nicolau more enjoyable!"

"Thank you so much for the guide!
It was super helpful in preparing for the trip!
Especially for the hikes in Santo Antao. We discovered so many small villages thanks to this guide!"​

Sara N.
First-time visitor
"I am glad that I found Paulina's guide about Cabo Verde. Very precise advice and names of locations, and restaurants.
I like the outline of the book, easy to find the best beaches, hikes for any specific island, and points of transfer.
Fantastic job of love and passion!"​

Yuri G.
First-time visitor to Sao Vicente
"Your guide was a very useful tool that helped us a lot to find our way in Cape Verde. I already recommended the book to a friend.
Without it, the planning of the trip would have been much much harder and we would never have seen all that we did."

Robert S.
First-time visitor
Explore the real Cape Verde
Get Your Travel Guide Today
14.99€ only
---
Frequently Asked Questions
What makes you an expert on Cape Verde?
I stayed in Cape Verde all together for 1 year and visited every island.
As I stayed longer, I had enough time to research the information shared in this guide.
I also visited the islands with a press trip which took me to small, local businesses on every island. Thus, I know where to get the best homemade cheese on every island.
Does it help me to save money?
Oh yes! When I traveled to Cape Verde for the first time, I spent too much money in the wrong places.
This guide will take you to hidden restaurants and small, cozy hotels where you'll get the best value for your money.
How frequently do you update this?
I update this guide 1-2 times per year.
However I am in constant contact with my readers and as soon as I receive updates, I'll immediately update this guide.
What makes this Cabo Verde guide special?
This is one of the only travel guides about Cape Verde in English. All of the information included in this guide is from my firsthand experience.

On top, I created a dedicated section for small businesses on every Cape Verde island that are often very hard to find.
How will this save me time?
No need to crawl the internet for hours about when and where to find ferry departures between islands.

Skip the tourist-trap restaurant and enjoy authentic, local dining experiences.
All the tips in this guide will help you so make the most of your holiday in Cabo Verde.
How do I get my e-book after payment?
After payment, you get a mail containing a link to download your "The Ultimate Cape Verde Travel Guide Book". Click the link and download the document in .pdf format. Ready!

Please make sure to check your spam folder too! Sometimes they're greedy 🙂
---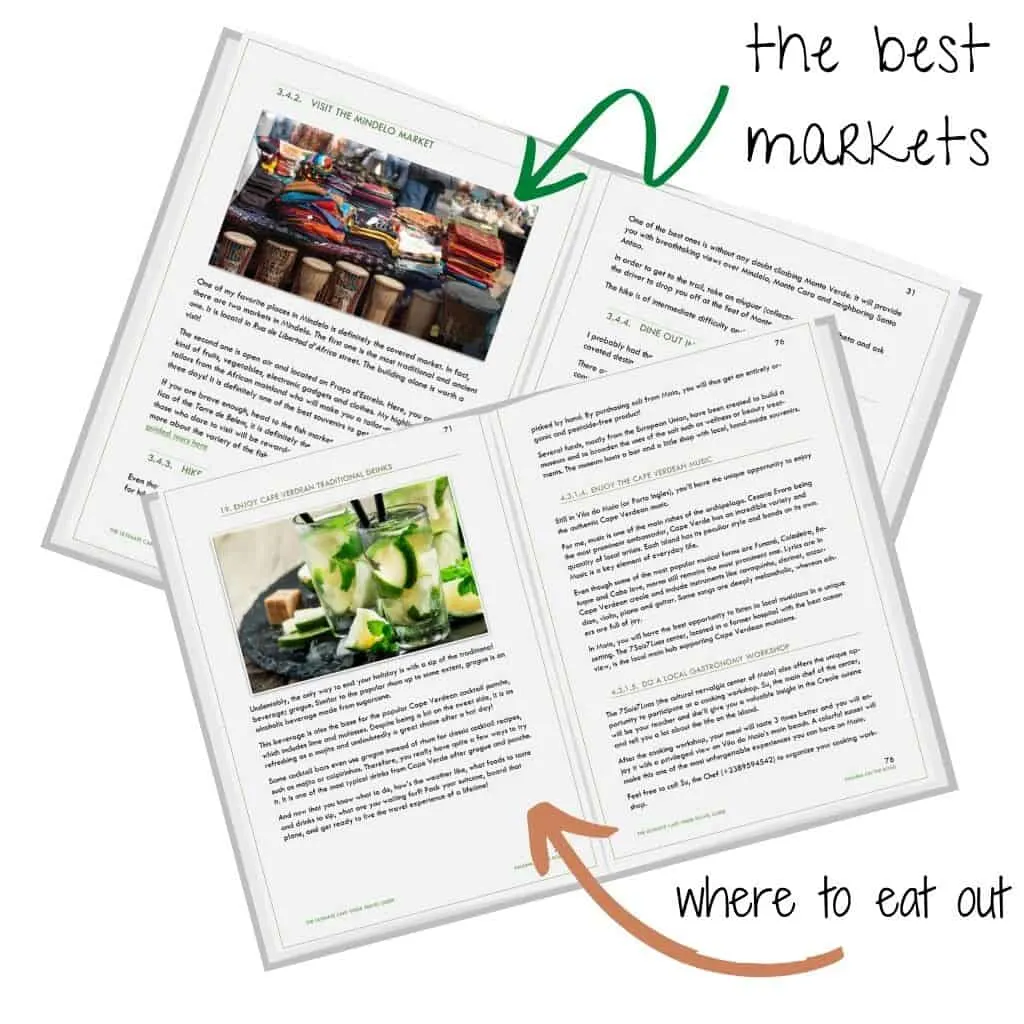 Get the Cape Verde Travel Guide E-Book
Safety tips + useful travel information
Save money and time
Valuable insider tips
14.99€ only