A guide to the best sustainable fashion brands using organic cotton
Organic cotton is a great way to buy a justifiable fashion. All the clothes made from organic cotton are anodyne for the skin.
Organic clothing is better for the planet and as long as no chemicals are added in the production process, it is more likely to biodegrade.
Organic cotton has so many more benefits than only being kinder to your skin. It reduces environmental footprint, promotes save work, and even impacts our food system.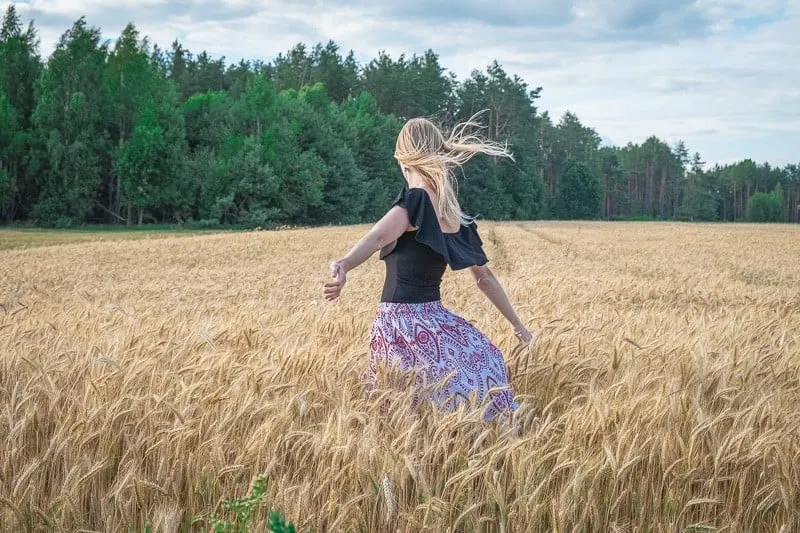 In this guide, I will present to you some of the best sustainable fashion brands that use organic cotton in their production process.
If you love ethically made clothes, you should also check out my article about the best ethical swimwear brands for him & her or my guide on affordable, sustainable fashion.
This article will bring you gorgeous and top organic cotton brands on the market for every budget!
This blog is supported by you, dear reader. If you purchase through a link, I earn a small commission. As an Amazon Affiliate, I earn from qualifying purchases.
Overview: Best Organic Cotton Brands:
Best Brands for Women's Organic Clothing
PEOPLE TREE produces most of its clothes from organic cotton. They produce clothing for both men and women that have colors and fabrics with an interesting relaxed vibe.
They keep their style fresh by stapling to seasonal collaborations.
The price range is medium to high which makes it a great option when looking for affordable organic cotton brands.
PEOPLE TREE sells a range of items, including t-shirts, denim, underwear, and hoodies.
It's also a great place to get sustainable yoga clothes and activewear.
They have some of the most breathable and sustainable yoga pants and workout tops.
My favourite organic cotton item: Mirren blazer
PACT uses newly created biodegradable, recyclable, and compostable packaging for its products. They take care of their workers with fair pay and a good working environment.
Their products are free from toxic dyes and pesticide chemicals. Their products don't have a specific stereotype. Instead of that, they have an urban style and vibe with organic fashion to express the style without sacrificing any value.
PACT is also a great choice when looking for organic clothing "made in USA" or recycled clothing brands.
My favourite organic item: tie-front tee
OUTERKNOWN is a sustainable clothing brand that makes quality products by using organic cotton. 90% of the fibers they source are organic and recycled.
100% of their trunks are made with renewable fibers that are helping the oceans to stay clean. The style and vibe of this brand is related to casual and effortless beach style clothes.
Their products are casual and not too pricey. I love their playful vibe and colorful jumpsuits.
They're also one of the best sustainable activewear brands.
My favourite organic item: Sunny scoop neck tee
THOUGHT uses ethical raw materials for its products in order to keep the welfare of animals in mind.
They use natural and sustainable yarns that use less water, fewer pesticides, and produce less CO2.
They also upcycle the leftover fabric at the source to reduce waste and create new products.
In addition to organic cotton, THOUGHT uses many other plant-based materials and is one of the top bamboo clothing brands.
By using eco-friendly materials like organic cotton, hemp, bamboo, recycled polyester, and wool, they create long-lasting clothes that go with nature and style.
It's thus a great choice too when looking for recycled clothing brands.
Favourite organic cotton item: Pelly Denim Loop back Tunic
EILEEN FISHER is an American clothing brand founded by Eileen Fisher that provides sustainable products made from organic cotton and other organic fibers.
By training their workers, they provide better quality products to their consumers. They have a nice size range from XXS to 3X.
It's thus a great option when looking for organic cotton brands "made in USA" and that have XS and large sizes too.
Favourite organic cotton item: Organic Cotton Poplin zipped neck dress
ORGANIC BASICS is an organic and sustainable brand that provides 100% ethical products using eco-friendly materials.
They design all their products to last, so they invest in quality fabrics and workmanship.
Organic Basics designs its products with simplicity and function in mind.
You will find a variety of cute and practical organic cotton products such as sustainable underwear, t-shirts, sweaters, and swimwear.
They also partnered with an organization named Choose to fight against CO2.
Favourite organic cotton item: Organic Cotton Thong 2-pack
AMOUR VERT is an ethical clothing brand that uses organic cotton instead of a conventional one. Planting trees annually, they ensure environmental protection. Nowadays, the brand is using organic fabrics only.
With organic cotton dresses, coats, and other clothes for women, men and kids, this brand provides a stylish, colorful and seasonal vibe to their customers.
Favourite organic cotton item: Milo Short
BODEN USA is a 25 years old brand that creates long-lasting clothes with non-shrinking fabrics. I love Boden USA for its items with interesting details, eccentric prints, and great quality. Boden USA is a brand that you should check out.
The eccentric vibe is sophisticated and it looks great on every woman.
Favourite organic cotton item: Natasha Cotton Dress
EVERLANE is a clothing retail company that has a focus on sustainability and ethical fashion. It has built a transparent and eco-friendly supply chain. That means that their organic cotton pieces are certified organic from seed to shirt.
They have all kinds of colorful, affordable and long-lasting clothing. All these aspects make the company an organic clothing brand.
Favourite organic cotton item: Organic cotton cutaway women's tank
ATHLETA designs clothing from sustainable materials like organic cotton and recycled products making it an organic clothing brand. They use newly created supersonic fabrics that provide your clothes with quick-drying facilities.
These fabrics consisting of recycled material are used in all kinds of clothing. Even in gym clothes, Athleta will back you up with its evolving and new comforting style.
Favourite organic cotton item: Oxygen tank
The main aim of the company is to waste fewer energy sources and lessen the number of waste products. MARA HOFFMAN designs each collection in socially responsible conditions, using ethically sourced and recycled fabrics.
All of the swimwear that they produce is created by using recycled polyester or recycled nylon. The latest collection of this brand is eco-conscious, vibrant, chic, and full of classical vibe.
Favourite organic cotton item: Malika organic cotton maxi dress
BACK BEAT CO. uses "low impact" fibers only. That means that they are either sustainably farmed or recycled. They produce easily wearable tees and sweatshirts by infusing vintage designs in a unique and modern way.
They create modern and trendy clothes with inspiration from classic old school culture. Definitely great if you love an easy-going style.
Favourite organic item: Eat Fungi Tee
JENNI KAYNE inspires women by creating effortless staples instead of sacrificing style or comfort. They produce longer lasting products by inviting neutrals, quality construction, and giving attention to detail.
They launched their first recycled knits collection that consists 100% recycled polyamide.
I love their sense of detail in the production process. That means that their shoes always come from Italian manufacturors, or that they work with small women cooperatives in Peru.
Favourite organic cotton item: Cotton Linen Boyfriend Sweater
ETIKO is an ethical, vegan, and sustainable brand that offers products such as underwear, footwear, and organic cotton basics.
They always purchases the materials by not harming the people, animals, or the planet. They reduce their carbon footprint by choosing vegan-friendly apparel options.
Fall in love with their minimalist designs made of certified organic cotton, fair trade and vegan material. It's also a great idea when looking for outdoorsy gifts for her.
Favourite organic cotton item: Unisex Bike Fish Tshirt
KOMODO uses bamboo fabrics that keep you cool in high temperatures, and warm when it's cold. They also use sustainable organic fibers such as hemp, tayon, tencel, linen and wool.
It's also considered as one of the top hemp fashion brands, and they make fantastic sustainable backpacks.
I love the casual and beachy vibe of their outfits.
Favourite organic cotton item: The Black Dress
NOMADS designs and create contemporary clothing that is 100% ethically produced. They use the best quality natural fibers and environmentally friendly processes, and celebrate traditional artisan skills.
They use great organic and sustainable materials including Viscose, Lyocell and cotton. Their cute items have a natural and traditional vibe with a colorful rural style.
Favourite organic cotton item: Petal organic tie front dress
Best Brands for Men's Clothing
PACT is the proud owner of a organic cotton GOT certificate and is also Fair Trade USA Factory Certified.
It makes clothes from 100% organic cotton. Believing in the coexistence of style and sustainability, they provide the best quality men organic clothing. The great thing is that they make organic affordable for everyone!
They boast an urban nature vibe that is fashionable and bold. It's also perfect when looking for organic clothing "made in USA".
My favourite organic cotton item: Essential Hooded Sweatshirt
ALTERNATIVE APPAREL uses upcycled cotton fibers on their products with a heavier body and soft touching texture. They use recycled cotton by saving the earth from herbicides and pesticides.
They are working to replace all virgin polyester with 100% recycled polyester in future fabrics. They provide clothes that make you feel good and have a relaxed, positive vibe.
Favourite organic cotton item: Eco-Teddy Full-Zip Jacket
The most interesting fact is that CONSCIOUS STEP produces only socks.
They grow their cotton and process socks manufacturing in the states of India.
They use cotton from crops where no herbicides, insecticides, or pesticides are used or they are not genetically modified.
They are one of the best vegan clothing brands, and their vegan socks provide a colorful and sustainable vibe.
My favorite part is their "Causes" section where you can shop your sustainable socks according to the cause you want to support.
They teamed up with internationally established NGOs in order to support the causes of LGBTI, tree planting, wildlife preservation, violence against women, and many more.
Favourite organic cotton item: Socks that protect koalas
Click here to get -20% – Code: "MYFIRSTSTEP"
I loe Honest Basics for proving sustainable and organic, well…, basics! Indeed, they're the best way to show that sustainable and organic cotton fashion doesn't need to come with a big price tag.
I love wearing their jeans (currently my favorite pair!) and shirts. They have a great men's collection too and it's being constantly updated.
They produce ethically and transparently with the help of the Honest Agency in Bangladesh and India.
Favourite organic cotton item: The White Tee
BODEN USA creates longer lasting clothes by using sustainable materials and reducing waste. Via their "HERproject", they educate women and support them on their workplace. They also support multiple charity causes.
They use 100% sustainable Viscose, cotton, yarn from waste, Modal and Denim materials into the products.
Their eccentric vibe is sophisticated and looks great on every man.
Favourite organic item: Kingston T-Shirt
PATAGONIA is a well-known outdoor brand that keeps in mind the sensitivity of the issue of global environmental destruction. By using organic fibers that are harmless for human skin, they provide the best quality clothing to enjoy the great outdoors.
They invest and test new ways to remove warming gases from our atmosphere through regenerative organic agriculture.
I love them for their broad offer in backpacks made from recycled material or vegan hiking boots.
Favourite organic cotton item: Organic Cotton Lightweight Polo Shirt
Headquartered in Toronto Canada, KOTN is a company that makes sure to provide you with all the information you need to know about the origin of your clothes.
Absolute transparency and hence traceability are key! All cotton farms are located in Egypt where the material is grown using eco-friendly techniques only.
It is also a fabulous affordable brand when looking for sustainable women's clothing, and I am in love with their 100% KOTN tee.
Favourite organic item: Essential Crew White
The best thing is that TAYLOR STITCH pledges to create clothing that lasts while at the same time minimizing the environmental impact.
Founded in 2010, they have been at the forefront of environmental sustainability. The company aims to use reusable fibers to reduce water usage and get rid of chemicals.
I particularly love the look of their organic denim collection!
For the colder months, they make some of the best vegan winter coats for men.
Favourite organic item: The Heavy Bag Tee
---
What is Organic Cotton?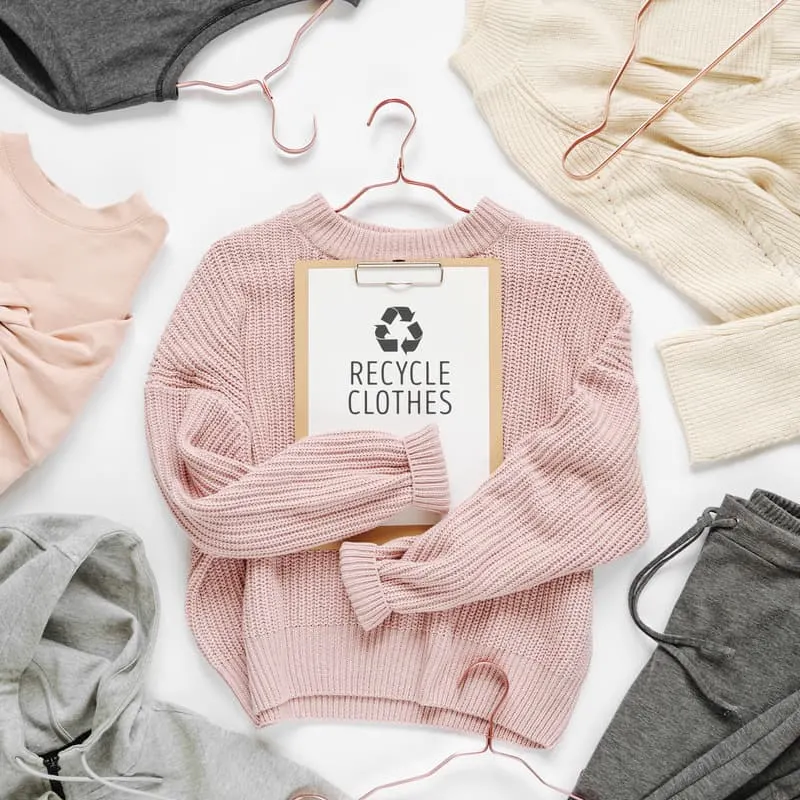 Organic cotton fabric is cotton that is grown naturally from the plants that are non-genetically grown, without using any kind of fertilizers like pesticides.
Since no harmful chemicals are in this, it does not change the pH of the soil and has a less impact on air quality.
Production of Organic Cotton:
Organic cotton clothing which is made from natural seeds and without harmful chemicals produces around 46% less carbon dioxide.
It also uses less water to grow, and typically utilizes more rain than irrigation.
Region of Production:
As per my research, organic cotton is only 1-2% of the global cotton production.
Large producers are India, China, Turkey, and some parts of the USA like New Mexico, California and Texas, while the SEKEM organization is an early producer of organic cotton.
Why is Organic Cotton Better?
Regular cotton production starts with genetically modified seeds using a large quantity of harmful fertilizers which decreases the soil quality, while organic cotton fabric is made from natural seeds using less water, and without harmful chemicals sustaining the soil quality.
Similarly clothing made from this is harmless for skin and is extremely comfortable to wear.
This also means that growing organic cotton keeps farmers safe since they are not exposed to toxic chemicals in the field or through their food and water supply.
Short FAQ about affordable Sustainable Fashion Brands
If you can't get enough of organic cotton brands, have a look at my webstory about great organic cotton brands for him and her!
---
---