10 Best Beach Resorts in Belgium
A guide to best beach resorts in Belgium incl. incredible architecture, picturesque towns, scenic views to amazing food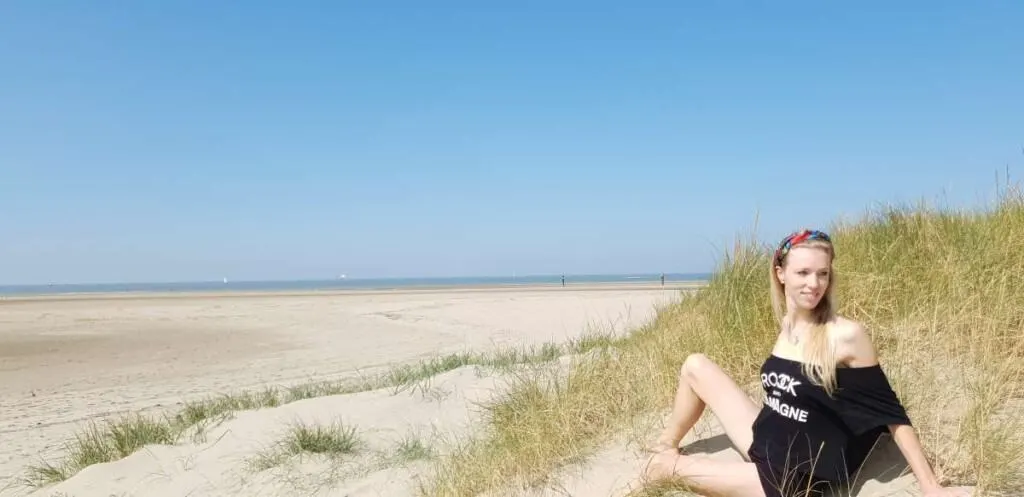 A beautiful country in Western Europe, Belgium never ceases to amaze its visitors. From incredible architecture, picturesque towns and scenic views to amazing food, the reasons to visit Belgium are plentiful.
Another interesting addition to this list of reasons is the magnificent coastline of Belgium that spans across 67 km.
It's the perfect destination to enjoy the soothing music of waves and witness the magic of sun and sand. I love to visit the beach resorts in Belgium with my family as it's a place that never disappoints.
With recreational activities, water sports, elegant beaches and spa resorts, Belgium is ideal for a memorable beach holiday.
In winter, some of the here mentioned towns convert into great destinations to spend Christmas since some of them are home to great Christmas markets in Belgium.
This blog is supported by you, dear reader. If you purchase through a link, I earn a small commission. As an Amazon Affiliate, I earn from qualifying purchases.
Top Resources to travel Belgium
⚘ Avoid tourist traps and get the "Belgium Like a Local" itinerary for less than 10€. Buy here

✈ Book cheap flights to Belgium with Skyscanner

✔ Book tours in Belgium with GetYourGuide

➳ Find the best hotel deals in Belgium with Trivago

❖ Rent a car with the best discounts at DiscoverCars

✎ Never leave without travel insurance. I got mine at HeyMondo. It is cheap and easy to set up.

$ Withdraw money without hidden fees and avoid exchange rates with Wise (you'll get a free card on top!)
How to get to the Belgian coastline?
Travelling by train is the best and most affordable way to reach the Belgian coastline from inland cities.
Trains run at regular intervals from Brussels and will take you to destinations like Knokke and De Panne in less than 2 hours. – Check train tickets here
You can travel across different resorts on the coast by taking the kusttram (coastal tram).
Here is a list of the 10 best beach resorts in Belgium that deserves a visit:
1. Nieuwpoort
A bustling beachside resort located in West Flanders, Nieuwpoort promises a fun and exciting family vacation. The resort side of Nieuwpoort is referred to as Nieuwpoort-Bad and is a popular tourist destination.
It is adored for its beaches, dining venues and traffic-free promenade.
The resort is a delight for adventure seekers and water sport enthusiasts. Here, you can indulge in an array of activities from paddling, fishing, windsurfing, swimming and wave-karting, to amazing boat trips.
It also has splendid cycling paths and walking routes to explore the stunning views that the resort has to offer.
The Staketsel is one of the most popular attractions of Nieuwpoort. This 500 m long path into the sea lets you witness scenic views of the ocean, and is an amazing spot for fishing.
You can also take a trip to Nieuwpoort's old medieval town to explore the historic architectural gems and the fishing mine. You can even visit some beautiful castles in Belgium situated nearby to explore the local heritage.
Beach sports in the enticing waters and a walk in the dunes will make your trip to Nieuwpoort worthwhile. No wonder, that Nieuwpoort is often considered as one of the most beautiful towns in Belgium.
Nieuwpoort is also home to one of the largest marinas in Belgium, thus it's a popular place to charter a boat. With or without a captain! – Check boat rentals here
Where to stay: Hotel Cosmopolite ****
2. Knokke-Heist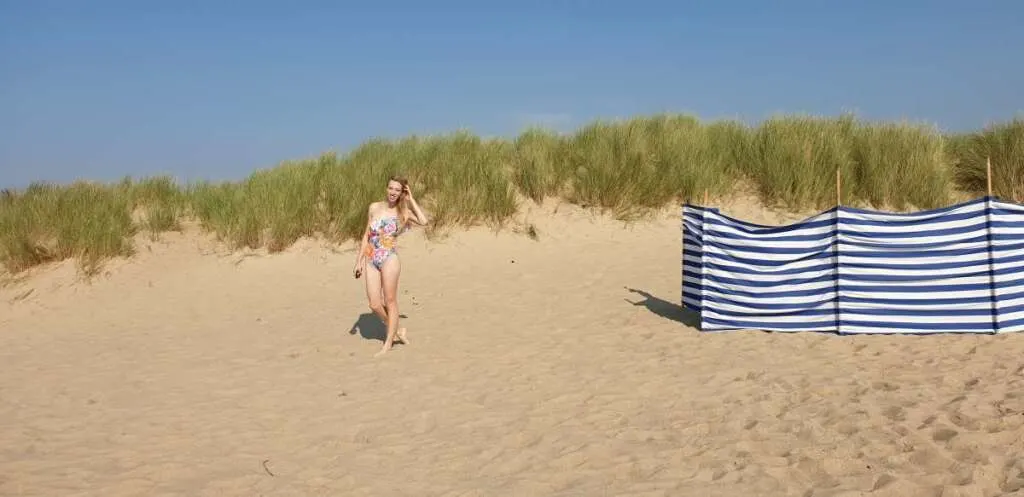 The most famous and affluent seaside resort of Belgium, Knokke-Heist is admired by the visitors for its vibrant charm. It is located along the North Sea coast of West Flanders and has an amazing 12 km long beach.
The interesting part is that its sandy beach is divided into 5 different beaches that cater to the desires of every visitor.
Moreover, it also has a beautiful nature reserve, a casino, stunning architectural marvels, art galleries and museums, and is a paradise for shoppers with its impressive shopping streets.

The Zwin, the Sincfala Museum, and the cultural centre Scharpoord are the attractions that should not be missed in Knokke-Heist.
Visit this resort to experience the classic blend of culture and contemporary outlook. Spend your day by the beach, enjoy shopping, and treat your taste buds with delectable cuisines at the marvellous restaurants.
Did you know that of all the beach resorts in Knokke-Heist, Belgium are known for being the most sophisticated one aka for the rich & famous?
Since it is only a 3 h drive away from Luxembourg, many consider Knokke-Heist as one of the best day trips from Luxembourg to enjoy nature's beauty at its best.

Whether you are looking for an elegant, sporty, exclusive, residential, or family-friendly beach, Knokke-Heist has got it all! Read here about things to do in Knokke.
Where to stay: La Reserve ****
3. De Panne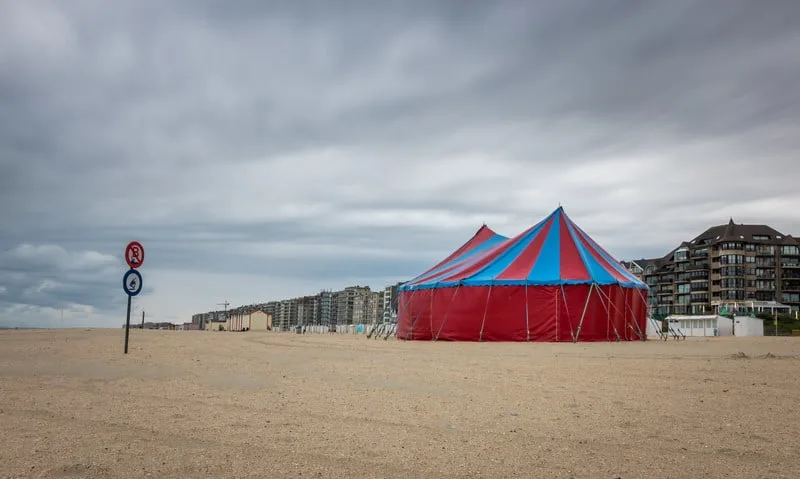 Located in the westernmost part of Belgium, De Panne is an admirable destination surrounded by the beach and natural reserves.
With the widest beach on the Belgian coast, it provides ample opportunities to enjoy a quintessential beach vacation. The city is at its best throughout the year, and allows the guests to reconnect with nature with mesmerising views.
The city is best explored on foot, and tourists admire it for the incredible walking experience it offers. You can also take guided walking tours in groups to further explore the city.
You can also indulge in cycling, mountain biking, sailing car riding, mini-golf, wave surfing, and many other adventurous sports.
Besides the gorgeous white sand beaches, the city is also famous for being a destination loved by kids. The theme park Plopsaland and the city game Rosalie ensure that the little ones have an exciting time.
The resort city also glimpses of heritage with the Leopold I monument and Dumont Quarter. If you are planning a family holiday, De Panne is the most ideal place to be.
Build your sandcastle or enjoy a horseback riding at the beach. This resort town sets the tone for a memorable holiday.
Where to stay: Hotel Villa Select ****
4. De Haan – Wenduine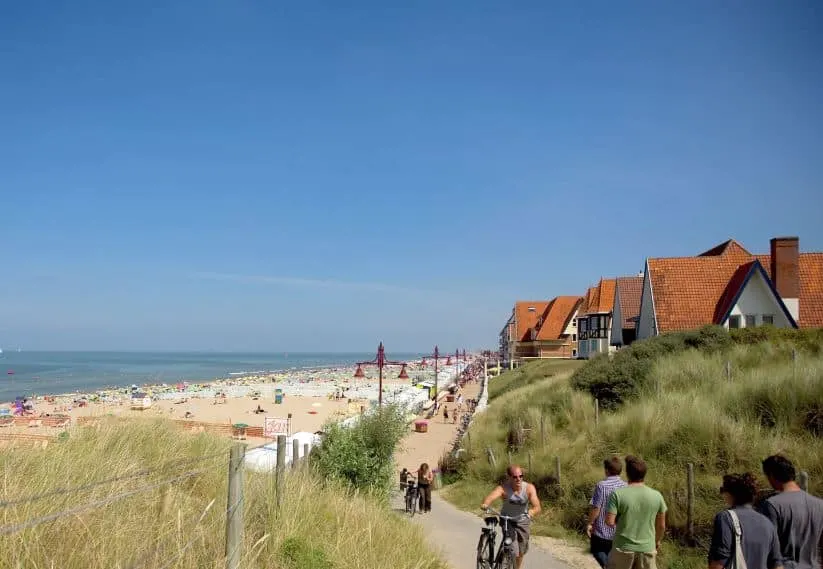 Located in West Flanders, De Haan – Wenduine is a resort city that has kept the charm of the "belle époque" alive. One image that is always associated with De Haan – Wenduine is its fascinating white villas with red roofs.
The beautiful destination maintains a low skyline which instantly takes you back in time to the prosperous and optimistic era.
De Haan – Wenduine takes pride in having the longest beach of the Flemish Coast. Visitors love to indulge in sunbathing and walk along the beach. For sunbathing, you should consider getting sustainable swimwear so you can be trendy (and ethical!) at the beach as well.
Besides its beach, De Haan – Wenduine is also famous for its dunes. One of the major attractions of Wenduine is the Spioenkop which is the second-highest dune of Belgium. It gives a feast to the eyes with panoramic views of the beach and surrounding dunes.
If you are an Insta lover and want to upload some beautiful pictures, you must visit the best Instagram places in Bruges which is just a few miles away from here.
Duinbossen ("dune forests") promises a unique walking experience along several beautiful paths.
It is situated next to the centuries-old nature reserve De Zandpanne. You will be greeted by gorgeous landscapes and galloway cows on your journey.
The resort gives a peek into heritage with its tram station, the wooden windmill Hubert Molen and the historic farm De Grote Schamele Weecke.
It's an ideal destination to explore nature, since the area is home to some of the best hiking trails in Belgium.
Whether you travel solo or come along with your family, De Haan – Wenduine has something to keep everyone amused.
Where to stay: Grand Hotel Belle Vue ****
5. Koksijde – Oostduinkerke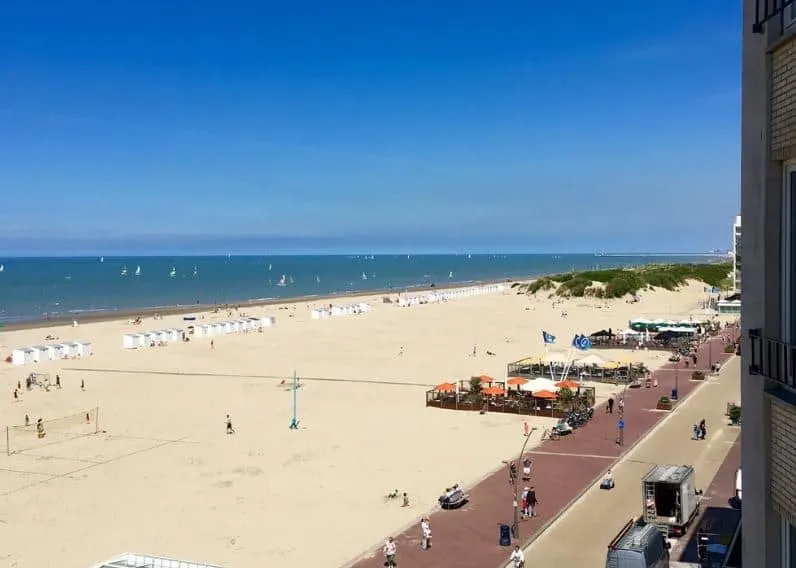 Koksijde is quite a small town, thus it's perfect if you want to relax only! If you want to go sightseeing, you should consider the Abdijmuseum Ten Duinen, set in a modern building, explaining the religious and cultural importance of this abbey throughout history, and showing the daily life of Cistercian monks.
There's also the Paul Delvaux museum that houses the largest collection of paintings from this surrealist painter in the world.
It's a popular family beach resort with numerous tourist attractions and offers amazing gastronomic experiences.
It's also a perfect venue for a group trip and promises fun for the whole family. You can also plan a day trip from Brussels and enjoy one day in Brussels.
Where to stay: Domein Westhoek ***
6. Bredene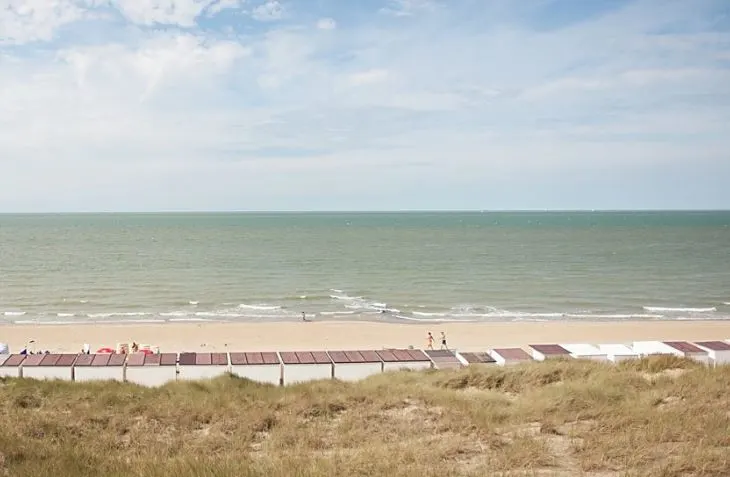 A unique camping seaside resort, Bredene is an ideal destination for the ones seeking peace and privacy. It is located in West Flanders and presents a perfect mix of dunes and beaches for a delightful weekend trip.
The resort is renowned for having the only nudist beach on the Belgium coast.

The serene ambiance makes Bredene one of the most peaceful resorts in Belgium. It also has numerous camping sites, and is also loved by surfers and kite-flyers.

Other popular places of interest are the Onze-Lieve-Vrouw-Ter-Duinenkerk and the Staf Versluys centrum. Visit this cozy vacation spot on the Belgian coast for enjoying the sun, sea, and sand.
Where to stay: Holiday Cottages Melroce 57a
7. Blankenberge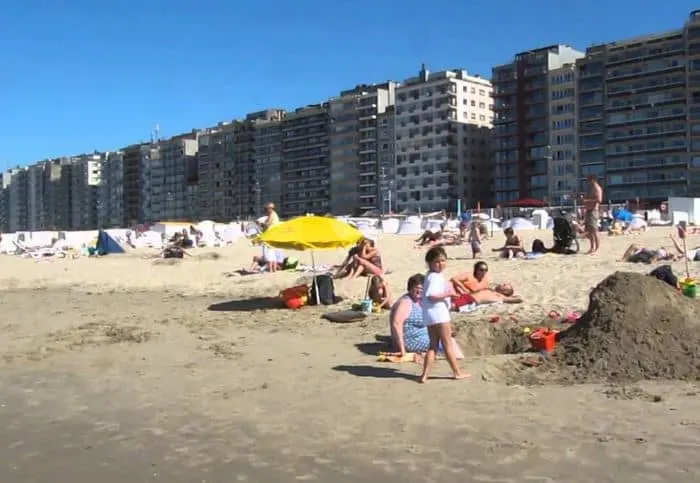 A coastal town located in the province of West Flanders, Blankenberge is a delight for beach lovers. But be aware; it can get really crowded on the weekends in summer!
The lively seaside resort is a popular picnic spot, and also known for its glittering nightlife. Besides the beach, it has got pretty shopping streets, restaurants and nightclubs to offer you an enchanting experience.

The pride of Blankenberge is its impressive pier which is a masterpiece of art deco style. Constructed in 1933, the unique pier stretches 350 meters out into the North Sea.
It houses a restaurant and exhibition space, and offers stunning views of the coastline.

The Belle Epoque center, located in the heart of Blankenberge is another venue that deserves a visit. It lets you get a sight of the former prosperous period with the interactive exhibition.
You can also head to Sea Life Blankenberge to explore the glorious underwater world.
With amusement parks, historic sites, casinos, and of course the beach, this is the perfect holiday destination for everyone. Kids, couples and families will have an equally pleasant time at this resort.
Where to stay: Hotel Mercure Blankenberge Station ****
8. Oostende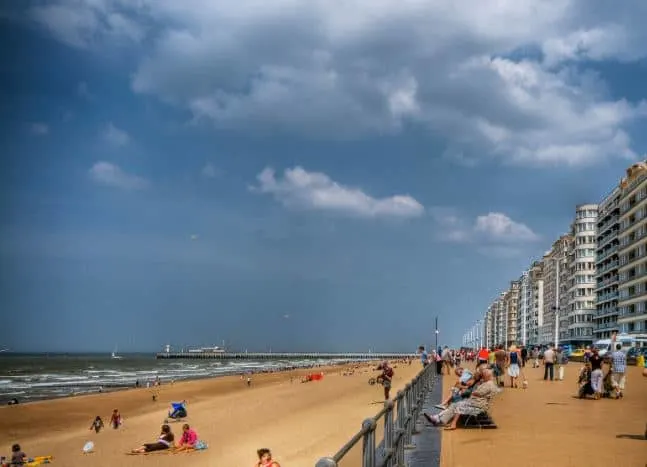 Another beautiful seaside city in West Flanders, Oostende is famous for its vibrant promenade that hosts exciting festivals. It also boasts many shops, restaurants and even a casino on the esplanade.
With many attractions located in close proximity to each other, visitors prefer to explore the city by walking or cycling.
Oostende is ideal for day trips, and visitors flock this place to enjoy a day by the sea. It is a great place for sunbathing, swimming, relaxing and enjoying an ice cream, while admiring the beauty of the sea.
This phenomenal holiday destination is also a food lover's true paradise, and serves lip-smacking seafood, especially shrimp delicacies.
The famous landmarks in Oostende include the James Ensor Museum and Mu.Zee that showcases stunning works of Art.
Take a walk along the Royal Galleries of Oostende to get a glimpse of the neoclassical style of architecture. The Noe-Gothic style Sint-Petrus-en-Pauluskerk always brilliantly draws the attraction of the visitors.
Oostende welcomes people of all ages, and lets them make the most of their vacation with myriad beach activities.
Where to stay: C-Hotels Cocoon ****
9. Zeebrugge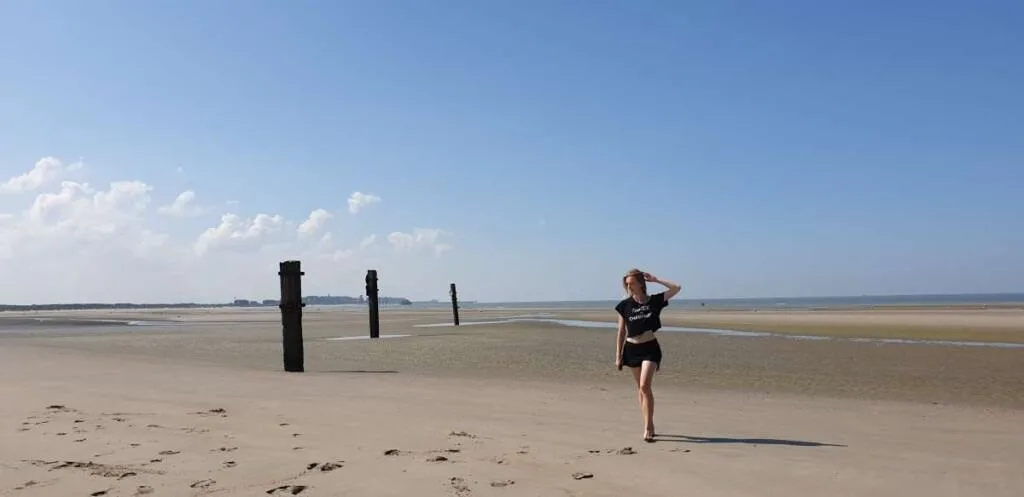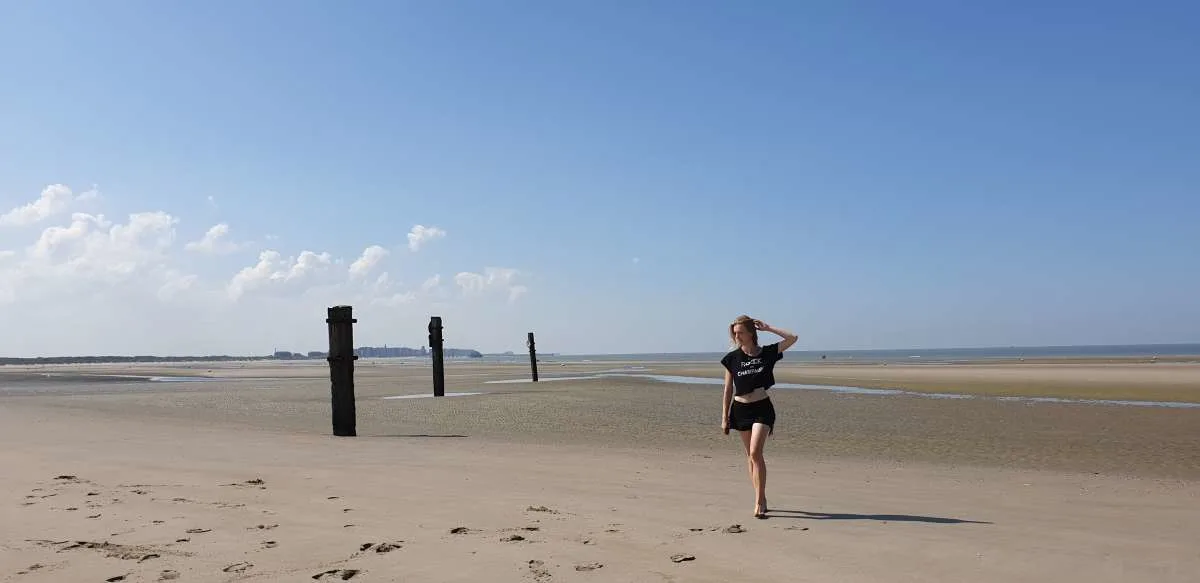 A destination that serves as a family seaside resort and a seaport, Zeebrugge is a subdivision of Bruges. It's nestled in the center of the Belgian coast, and is connected to the capital city by the Baudouin canal.
It's a popular family beach resort with numerous tourist attractions, and it offers amazing gastronomic experiences.
Being Belgium's most important fishing port, Zeebrugge is a great place to get familiar with the maritime world.
The Seafront Maritime Theme Parc in the old fish auction lets you discover the fishing history and fascinating secrets of the sea. It's a perfect venue for a group trip, and promises fun for the whole family.
The natural reserve De Fonteintjes is another must-visit venue in Zeebrugge. It exudes a tranquil vibe with the dune landscapes and orchids. Take a walk along the dune area, and explore the unique flora and fauna at every step.
Zeebrugge also acts as an entry point for many cycling routes to embark on a rewarding journey along the harbor. Visit Zeebrugge with your family or group of friends, and enjoy a fun-filled beach vacation.
Where to stay: Ibis Styles Zeebrugge ***
10. Middelkerke – Westende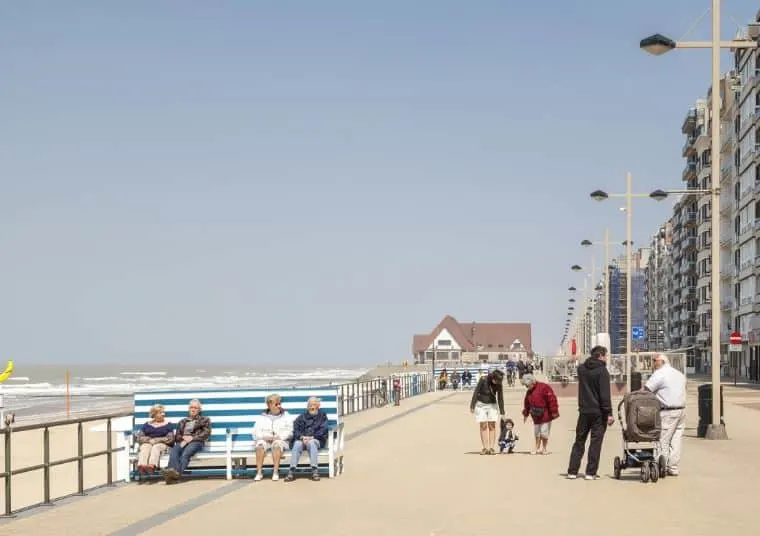 A picturesque seaside resort, Middelkerke – Westende is located in West Flanders towards the North Sea coast. It was once the westernmost point of the Testerep island that traces back its existence to the 10th century.
Middelkerke – Westende is one of the most popular beach resorts in Belgium as it is just 35 minutes' drive from Bruges.
It's a family-oriented resort that's filled to the brim with recreational and leisure activities.
With kid's events happening throughout the year, it's a fun holiday destination. Relive your childhood, and play games like soccer and volleyball on the sands.
Moreover, if you are a comic book lover, you can spot statues of your favorite childhood cartoon characters in Middelkerke.
The most popular attraction of this resort is the Grand Casino Middelkerke. It delights the visitors with exciting casino games and an interesting array of cuisines at the bistro.
Visit the Villa Les Zéphyrs' museum to get a glimpse of how families spend beach holidays on the Belgian coast in the 1930s.
The impeccable sea view and the delightful promenade make Middelkerke – Westende an ideal venue to have a relaxing holiday. Spend some quality time with your family and create treasured memories for a lifetime at Middelkerke – Westende.
Where to stay: Lumina Suite ****
---
Short FAQ about the Best Beach Resorts in Belgium
What are the best beaches in Belgium?
To name a few of the best beaches in Belgium are Zeebrugge, Oostende and Blankenberge.
What is the best place on the Belgian coastline?
Nieuwpoort is the best place on the Belgium Coastline if you love pristine beaches and intact nature.
What is the closest beach to Brussels?
Oostende is the closest beach to Brussels.
---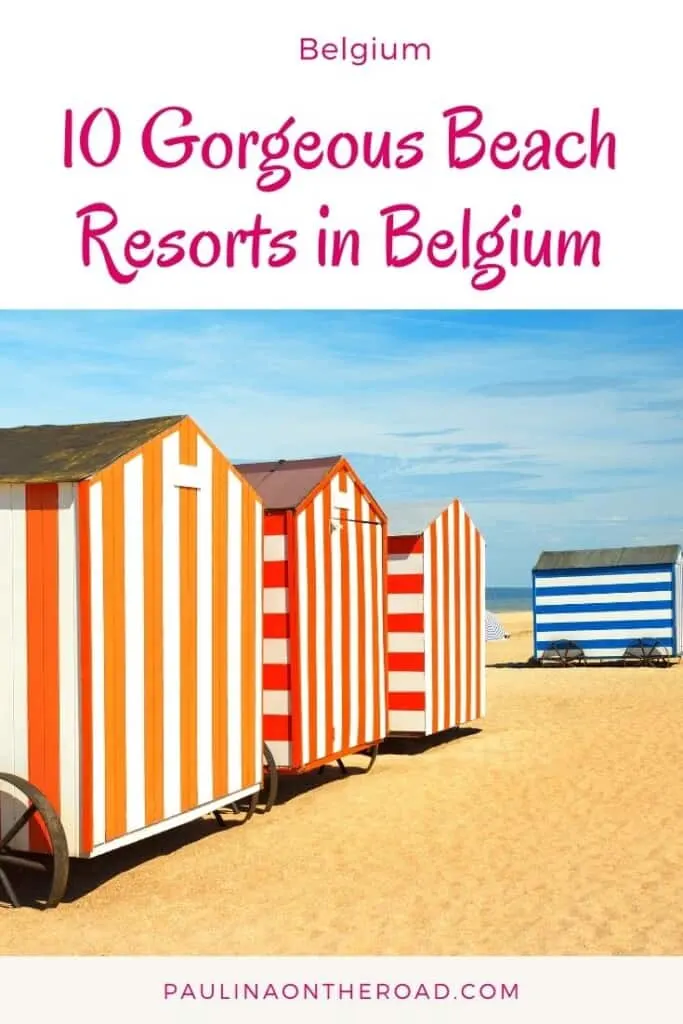 ---
Hola! I am Paulina, a fervent travelette who crossed the Atlantic Ocean by Boat HitchHiking. On my blog, you'll find all the tips to make the most of your holiday. Get ready to enjoy outdoor and sustainable travel like hiking, cycling or sailing. Let's hit the road together!