Are you looking for a destination that offers a unique blend of culture, food, and adventure? Then it's time to plan your next vacation and travel Belgium!
This charming country is nestled between France, Germany, Luxembourg (my home country – fun fact Paulina on the Road!), and the Netherlands offering a multitude of stunning architectural sites, vibrant art museums, hiking trails through lush woodlands, and much more.
From the breathtaking Ardennes region in the southeast to Bruges' romantic cobbled streets or Ghent's gothic city center and beautiful canals – there is something special here for everyone who loves traveling.
What are you waiting for? Let's start planning your trip to this amazing country!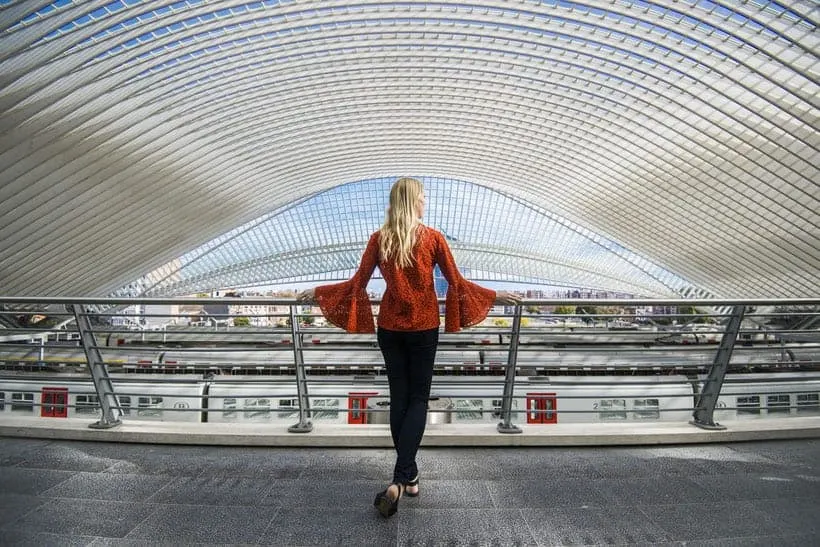 The country boasts breathtaking landscapes that are characterized by rolling hills and lush green valleys.
You'll be amazed by the picturesque villages, beautiful farms, and historical towns that dot the countryside.
And if you're a foodie, Belgium is the place to be! Known for its chocolate, beer, and waffles, the country's culinary scene is sure to leave you spoilt for choice.
Top Resources to travel Belgium
⚘ Avoid tourist traps and get the "Belgium Like a Local" itinerary for less than 10€. Buy here

✈ Book cheap flights to Belgium with Skyscanner

✔ Book tours in Belgium with GetYourGuide

➳ Find the best hotel deals in Belgium with Trivago

❖ Rent a car with the best discounts at DiscoverCars

✎ Never leave without travel insurance. I got mine at HeyMondo. It is cheap and easy to set up.

$ Withdraw money without hidden fees and avoid exchange rates with Wise (you'll get a free card on top!)
Why you'll love Belgium trips!
If you're looking for a destination that combines stunning architecture, delicious cuisine, and rich history, then Belgium should be at the top of your list.
There's something magical about wandering through the cobblestone streets of Brussels or Bruges, savoring a warm waffle or a steaming cup of Belgian hot chocolate.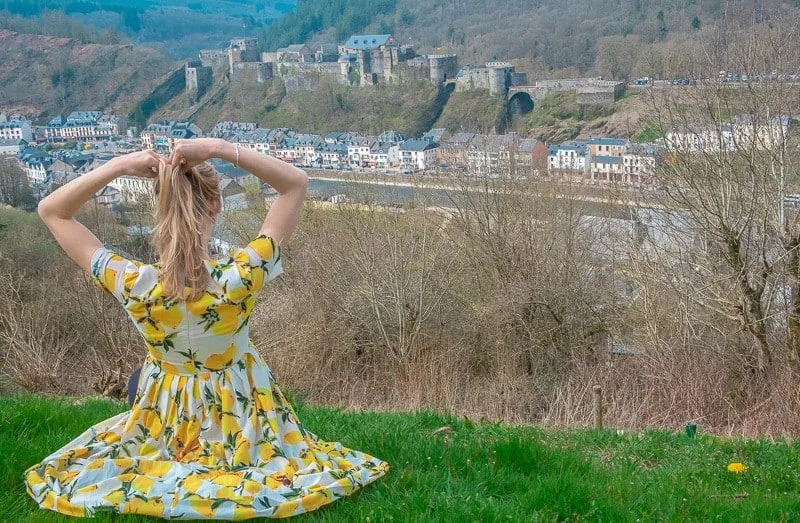 But Belgium is more than just its famous sweets – it's also home to some of the most impressive Gothic cathedrals and intricately-designed town halls in the world.
And let's not forget about the beer – Belgium is known for producing some of the best brews in the world.
Whether you're a history buff, a foodie, or just looking for an adventure, visiting Belgium is an experience you won't soon forget.
Visit Ardennes, Belgium
If you're searching for a beautiful destination in Europe that still remains somewhat off the beaten path, look no further than Ardennes, Belgium.
Though the region encompasses parts of Belgium, Luxembourg, and France, the Belgian Ardennes offer a picturesque and varied landscape that features rugged hills, verdant forests, winding rivers, and historic towns and villages.
The Ardennes is a year-round playground for adventurers and nature lovers.
Meanwhile, foodies and culture-seekers will delight in the local gastronomy and charming medieval towns like Durbuy and Bouillon.
Walking in Belgium
Belgium may not be the first place that comes to mind for a hiking adventure, but there are plenty of awe-inspiring trails to explore.
From the rolling hills of the Ardennes to the rugged coastline of the North Sea, hiking in Belgium offers a chance to immerse oneself in the stunning vistas and rich culture of this charming country.
Whether you're an experienced hiker or just getting started, there are trails to suit every level of ability.
The GR5 long-distance trail is a popular option for those looking for a challenge, while the picturesque hikes around Dinant are perfect for a leisurely afternoon stroll.
Visit Brussels, Belgium
Are you planning to visit Brussels? Great choice!
With so many things to do in Brussels, you're in for an unforgettable experience.
From the breathtaking architecture to the mouth-watering cuisine, there's something for everyone in this charming city.
Take a stroll through the picturesque streets and soak up the atmosphere, or explore some of the fascinating museums and galleries.
Whatever your interests, you're sure to find plenty to keep you entertained.
Cities in Belgium
Belgium may be a small country but it boasts some of Europe's most beguiling cities.
From the stately grandeur of Brussels, with its striking Gothic architecture and bustling street markets, to the charming canals of Bruges, with its old-world charm and picturesque streets, Belgium's urban landscape has something for everyone.
For those who prefer a more laid-back pace, there are many beautiful towns in Belgium to explore as well.
Each one is unique, with its own sense of history and culture, from the lace-making villages of Bruges to the medieval fortress town of Durbuy in the Ardennes.
Top Belgium Resorts
There's no better way to unwind and relax than by escaping to one of Belgium's top resorts.
From the stunning city of Bruges to the picturesque countryside, Belgium offers a range of luxurious accommodations perfect for any traveler.
Whether you're craving a romantic getaway or a family vacation, the resorts in Belgium have something for everyone.
Indulge in pampering spa treatments, sample Belgian gastronomy, or explore the historic cities and towns nearby.
Whatever your perfect vacation looks like, you're sure to find it at one of the top Belgium resorts.
What is the best time to visit Belgium?
As someone who has had the pleasure of traveling to Belgium multiple times (and even called it home for 3 years), I can confidently say that the best time to visit this charming country is during the spring.
The weather is mild, the flowers are in bloom, and the bustling cities are alive with outdoor cafes and markets.
Plus, it's the perfect time to taste some of Belgium's famous beer and chocolate while enjoying the ambiance of a picturesque Belgian town square.
Whether you're wandering through the medieval streets of Bruges or exploring the vibrant city of Brussels, springtime in Belgium is sure to be a memorable experience.
So, if you're planning a trip to Belgium, make sure to pack your raincoat and prepare to fall in love with this delightful destination.
Where to go: Belgium vs Netherlands?
If you're looking for a picture-perfect destination to add to your travel list, both Belgium and the Netherlands are great options.
Belgium offers visitors a chance to indulge in chocolate, waffles, and beer while wandering around gorgeous medieval cities like Bruges and Ghent.
The Netherlands, on the other hand, boasts an amazing cycling culture, picturesque canals in Amsterdam, and the world-famous tulip fields in Lisse.
Personally, I recommend both countries as they each have something unique and exciting to offer.
Whether you're interested in history, architecture, food, or nature, there's plenty to explore and experience in both Belgium and the Netherlands.
The perfect Belgium itinerary
Avoid tourist traps with the "Belgium Like a Local" itinerary: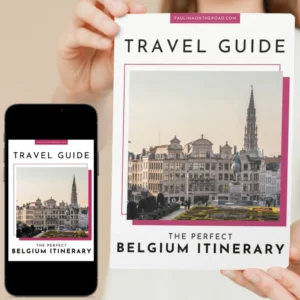 Make the most of your time with the fully customizable Belgium travel itinerary for 9,99€ only! – Get it here
---