Anywhere in the world, it's confusing to distinguish neighboring countries apart, especially when their people, culture, and history share a lot of similarities.
This is true with the Netherlands and Belgium. However, it is also true that each country has distinctive features you can't find elsewhere in the world.
This is the ultimate comparison of the Netherlands and Belgium, to help you decide where to spend your next European holiday or maybe even where to live in the future.
Let's dive into the ultimate comparison of the Netherlands vs Belgium!
Thanks to affiliate links, I pay my bills. If you make a purchase through them, I may receive a small commission at no cost to you. As an Amazon Associate I earn from qualifying purchases. All opinions are always mine. Merci!
History and politics
Here's a little bit of history and politics for you to see where these two nations stand. The Netherlands became an independent nation in 1579 and found success in maritime and commercial power in the 17th century.
In 1815, it broke free from a 20-year French occupation and established the Kingdom of the Netherlands. After 15 years, Belgium did the same and formed a separate and independent kingdom.
The Netherlands remained neutral in World War I but was invaded and occupied by Germany in World War II. Belgium, on the other hand, was under German occupation in both world wars.
In more modern history, the Netherlands helped establish NATO and EEC and created the euro in 1999. Belgium also prospered as a modern, technologically advanced European state and member of NATO and the EU.
The capital city of Brussels is home to numerous international organizations, including the EU and NATO.
In other words, these two countries share a similar past and are both performing well today.
Their economies are amongst the most stable in the region. In fact, the Netherlands is the sixth-largest economy in the EU and plays a vital role as a European transportation hub, with a consistently high trade surplus, stable industrial relations, and low unemployment. It is also the world's second-largest agricultural exporter.
When it comes to the language spoken here, Belgium has three official languages: Dutch, French and German, while the Netherlands only has one – Dutch. The Netherlands is a unitary state, whereas Belgium is a federal state.
That's definitely one of the biggest differences when it comes to the Netherlands vs Belgium.
Tourism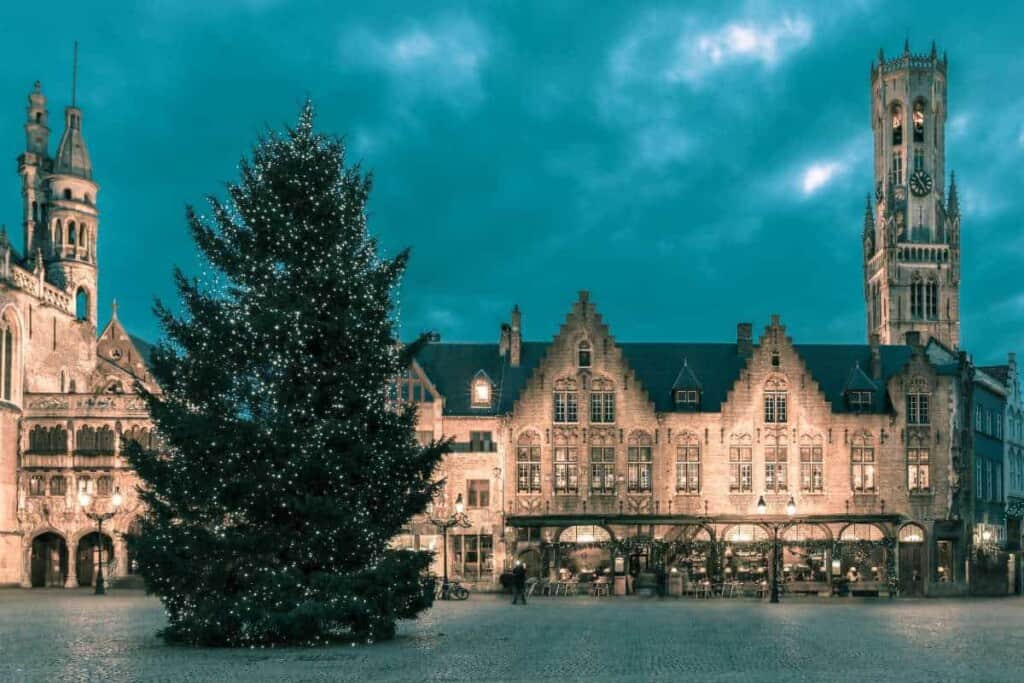 When it comes to tourism, and for you to ultimately determine where to go, it is best to look into their capital cities: Amsterdam for the Netherlands and Brussels for Belgium, which by the way, are only 90 minutes apart by train.
Although Amsterdam is bigger, Brussels is more populated with 2 million people than Amsterdam's over 1 million inhabitants.
Amsterdam is more tourism-friendly, while Brussels is more suited for international business travels. Amsterdam is young, vibrant, and known for its picturesque canals and majestic palaces, while Brussels for the European institutions based here.
Amsterdam is a very touristic city that has beautiful canals. It also has excellent public transport, a wide network of bicycle lanes everywhere, cafés and a number of lovely parks. Tourists appreciate the fact that you can actually tour the entire city on a rented boat or on two wheels.
Cycling is one of the most used methods of commuting in Amsterdam, and there are plenty of bike rentals everywhere. The boats and bicycles also help bring down air pollution in Amsterdam. It is truly a city of great character, not to mention the infamous Red Light District, which has no equal in the world.
The capital of the Netherlands is lively, tolerant, and entertaining wherever you go. Most of its residents speak good English, making the city a perfect destination for foreign travelers.
When it comes to the Netherlands vs Belgium – Brussels is a more laid-back, easy-going European city. Like Amsterdam, the architecture in the city is amazing, with an exceptional ancient medieval atmosphere.
Many consider Brussels as one of the most beautiful monumental cities in Europe because of its distinctive architecture. The city is dotted with an abundance of shopping arcades and unique museums. And of course, Brussels is known to have some of the best chocolates in the world.
If you love Christmas markets, you should have a look at these top Christmas markets in Belgium.
Brussels is also beautiful with green parks, but it has a rougher outlook than Amsterdam. Some of Brussels' streets and buildings have graffiti and aren't maintained well. Brussels also has a slight problem with smog and traffic. However, there are plenty of great day trips from Brussels and great hikes near Brussels.
The people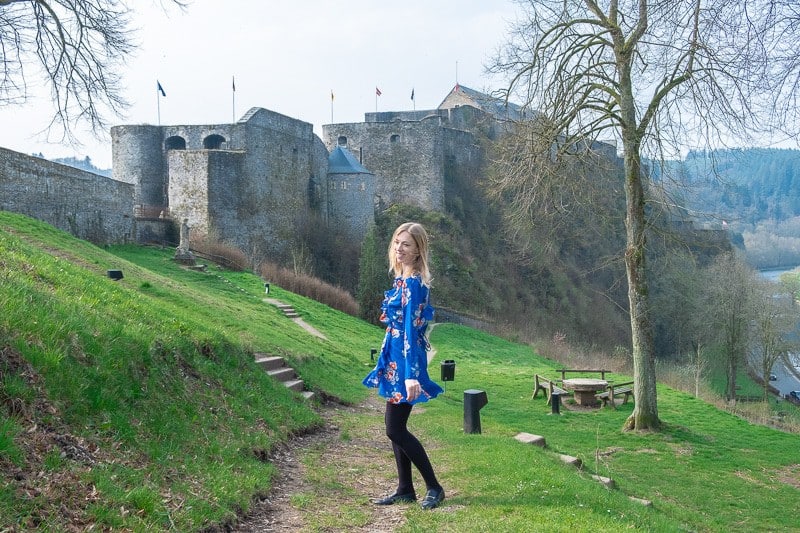 You would love mingling with people in the Netherlands, as they are generally friendly, energetic, and with a hipster-like attitude. They also love conversing with foreigners to show off their English-speaking ability.
Meanwhile, when in Belgium, you could feel that people don't want to talk with you. People are relaxed and laid back with more of a French-type culture that foreigners might interpret as whiny or arrogant.
In general, Netherlands vs Belgium – both people are super relaxed!
Scenic spots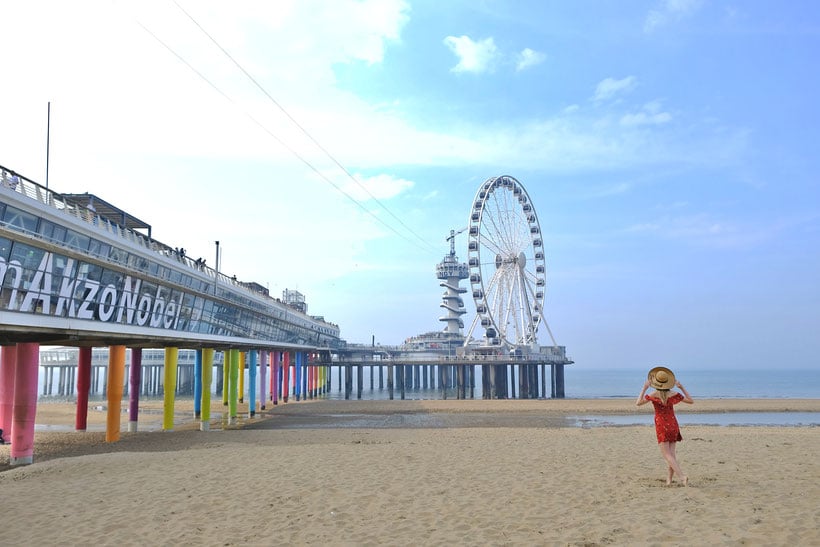 In Amsterdam, you can see many famous cultural and art museums that are truly unique in the world.
For instance, the Van Gogh Museum is home to hundreds of works created by the master himself, who was born in the Netherlands. If given a choice, art lovers worldwide would choose to visit this museum more than any other art destination.
The Netherlands is also home to the Rijksmuseum (National Museum), which takes pride in possessing masterpieces by Van Gogh, Monet, Dali and Rembrandt. You can see important paintings here like "Titus at his Desk" by Rembrandt, "Couple with their heads full of Clouds" by Dali, "Belisarius Receiving Alms" by Mattia Preti, and "Tower of Babel" by Pieter Bruegel.
Another leading destination is the Anne Frank House in Amsterdam. There is always a long line of people waiting to see where the brave 15-year-old girl hid from the Nazis and wrote her bestselling diary.
This is one of the most moving stories involving World War II, and the well-preserved house deserves to be a top tourist spot in the whole of Europe.
Two other tourism magnets in the Netherlands are its lovely canals and the intriguing Red Light District. You should visit Amsterdam only to experience a canal cruise.
This is definitely a romantic and cultural experience that has made Amsterdam popular.
On the other hand, the Red Light District offers an astonishing, funky, and unique experience unmatched by any European city. Experience the neon lights, music and how the trade is openly conducted every night.
During the day, the district is a regular city area where people walk around doing their daily activities. In Amsterdam, the nightlife is vibrant, with numerous cocktail bars, brown and grand cafes, and coffee shops that allow marijuana smoking.
On the other hand, Brussels is home to several UNESCO world heritage sites, including the peaceful Grand Place, where you can hang out and watch people, the Gothic town hall, and some 19th-century townhouses such as Hotel Solvay and Hotel Tassel.
Another great thing about Belgium is the gorgeous castles in Belgium and that it's home to some super scenic towns in Belgium like Torgny, Namur or Durbuy.
There is no shortage of interesting museums in Brussels. You can choose from amongst 80 museums, including the Chocolate Museum, the Magritte Museum, Brussels Art Museum, Horta Museum, the Museum of Musical Instruments, and the Musée Cinquantenaire museum.
The city is the capital of Art Nouveau.
Cost
If cost is your topmost concern, you should know that a holiday in Belgium is cheaper, although touring either country is expensive even for European standards. A week in Belgium can cost you about 768 euros, while in the Netherlands it's around 870 euros.
Whichever country you decide to visit, it is wise to plan your trip well and avoid high seasons. For instance, in the Netherlands, a visit can be a bit pricey during the spring months when the tulips are in bloom. Holland is well-loved around the world for its tulips, and so many tourists decide to come here during this time.
Costs shouldn't be a big concern in the first place if you know how to travel on a budget. For example, instead of dining in restaurants, you can head to a local market and get some local produce and cheese.
Both Brussels and Amsterdam have Michelin-starred restaurants, and both cities also have markets that sell a variety of less expensive food. You can also go on a picnic. It is a fun and inexpensive way to enjoy the food and the places at the same time. Also, decide not to stay inexpensive hotels. Check out the city's hostels and B&Bs instead.
Spend and budget wisely so you could take time to really enjoy the cities and towns, whether in the Netherlands or Belgium. Both countries offer exciting destinations beyond their capital cities.
Have a look at all the super affordable things you can do in Brussels in 1 day!
The verdict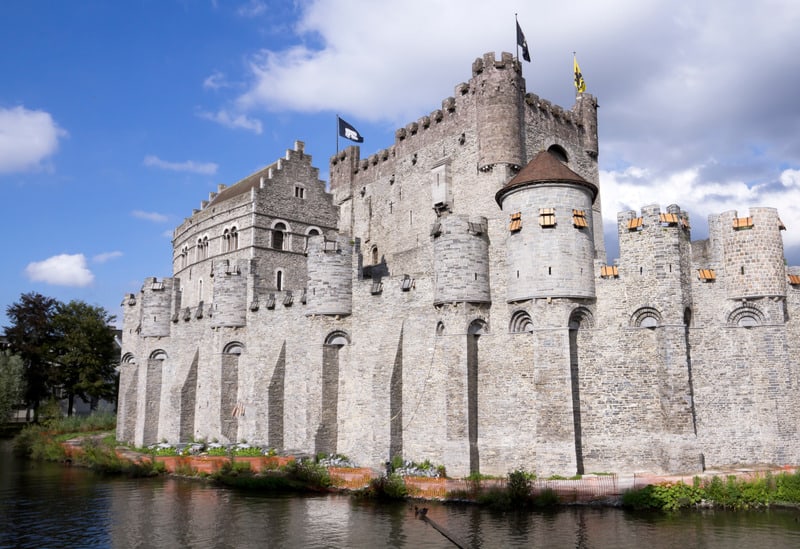 Have you made a decision yet? You can't go wrong because these are two amazing European countries that promise attractions that are uniquely their own. Ultimately, decide where to go based on what type of holiday you wish to experience.
If you want to see an environment with blockbuster sights, friendly and open-minded people, and vibrant nightlife, come to the Netherlands. (Come here also if you want to openly smoke pot and drink plenty of Heineken beer.)
If, on the other hand, if you want to immerse yourself in beautiful European architecture and away from too much crowd, then start packing for Belgium.
If you have more time in your hand, consider visiting both destinations, as it is really easy and convenient getting from Amsterdam to Brussels and back by train.
---
Author Bio:
Ask The Dutch Guy is your go-to guide when it comes to The Netherlands. The goal of Ask The Dutch Guy is to showcase the beauty of The Netherlands and to inspire others to explore the country. Read more about Ask The Dutch Guy. Follow him on Facebook, Instagram and Pinterest.
---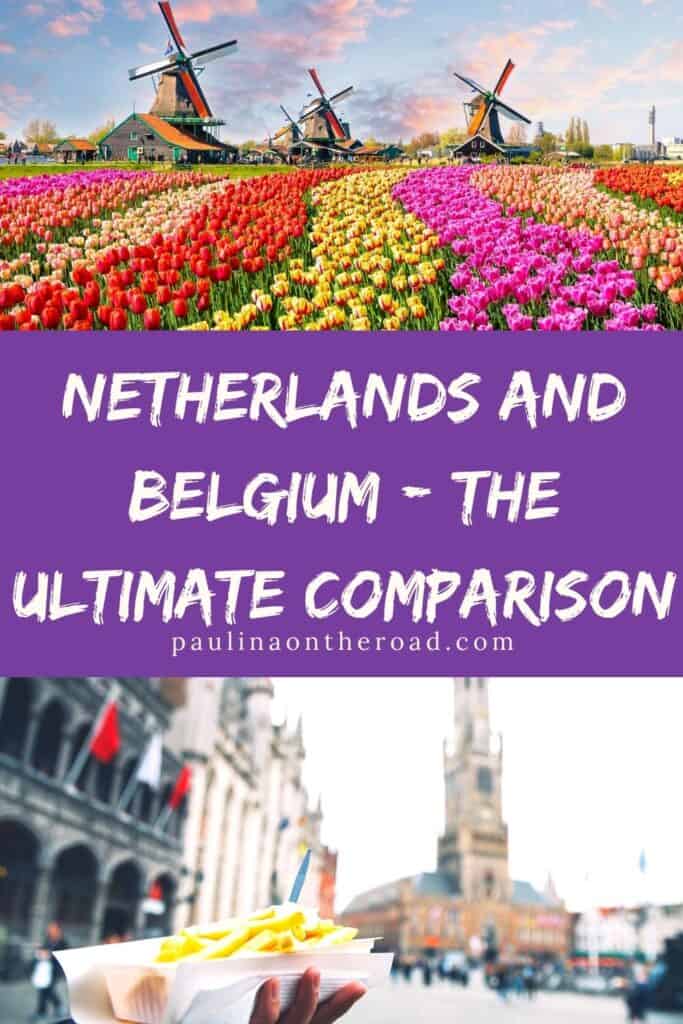 ---