Author: Carol T.
Base Camp. Two little words that evoke impulses as vast and strong as the Himalayan Mountains.
A two-week-long hiking trip through the foothills of the Himalayas is your opportunity to realize these aspirations, to test oneself, and to uncover both the beauty of the mountains and what you are capable of. But what is it like there in reality?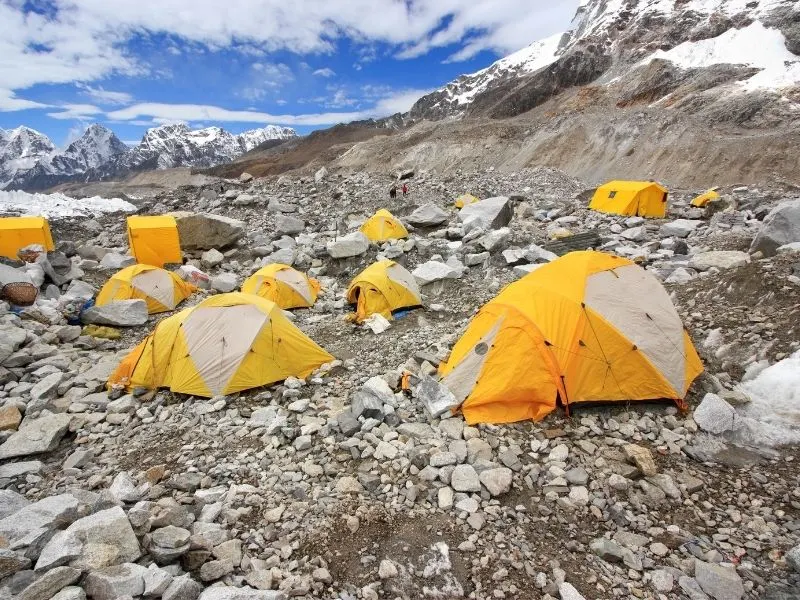 This blog is supported by you, dear reader. If you purchase through a link, I earn a small commission. As an Amazon Affiliate, I earn from qualifying purchases.
It's a Lot Less Demanding Than You'd Imagine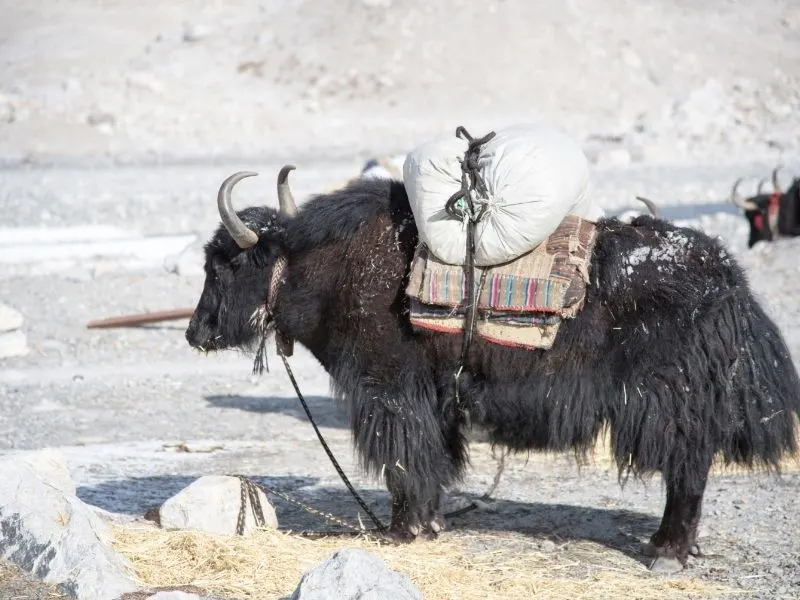 Many people are afraid to go since they are led to think that you need be a long-distance runner or at peak physical condition. The reality is that you don't have to be. You'll be alright if you can hike 3-6 hours per day over hills while wearing a reasonably sized backpack.
If you're traveling with a tour company, porters can handle your luggage for you, leaving you to concentrate only on your hydration, food, and photography. Once you arrive at Base Camp, you'll find a sea of tents where other like-minded individuals have set up to bask at the feet of the Himalayas.
Depending on the trek or tour group you have signed up with, you'll find varying degrees of luxury dotted around the camp. From hot showers to internet connections and portable televisions, you can find pockets of comfort if you look hard enough.
They Have Internet There
Telecommunication firms in Nepal have identified a booming demand and are capitalizing on the privilege of high-altitude internet access. Logins to access a Wi-Fi connection are available for purchase on a "scratchy" in each teahouse along the route.
The cost of 250 megabytes of data gets more expensive as you go higher up, so you'll have to plan your visits to sites like ca.allslotscasino.com a bit more carefully.
If you're spending $5-10 for internet, ensure your device does not start downloading background updates, eating up all of your data without you ever getting an opportunity to use it.
Instead, consider purchasing a local SIM with a data package in Kathmandu prior to your climb, since coverage is good up to approximately 4000 meters, and even in some instances up to Base Camp.
If you need to charge your cellphone or camera batteries, you can expect to be billed for that too, which ranges from $3 to $6/hr determined by how far up in the Himalayas you are.
Everything Comes with a Price, And Base Camp Is No Exception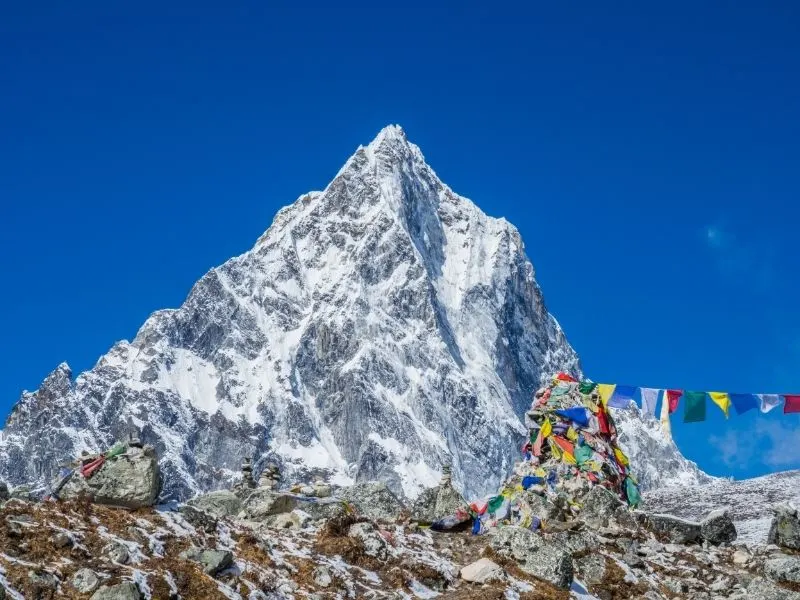 You've undoubtedly read that the further you go in elevation, the more costly it becomes. Because there is no infrastructure, everything needs to be hauled up from altitudes below Base Camp, by hand (sherpas must be demigods) or if the company can finance it, by chopper from Kathmandu.
At 5164 meters above sea level, a can of crisps may cost even more than $10, while a piece of cake from the world's highest bakery in Lobuche, at 4950 meters, may cost as much as $10.
If you're just traveling to the slopes for two weeks, it's preferable to rent sleeping bags and down coats. If you intend on staying for more than two weeks (which you should try to do), consider purchasing a sleeping bag rather than renting one.
After that, set aside approximately $25 each day for hot snacks and eat as much warm cuisine as you can find. Contrary to popular belief, you do not need to carry ten rolls of toilet paper with you on the hike.
If you have a friend that's planning to visit, have a look at my guide about the best gifts for hikers.
Even if you're have limited funds, there's enough of it all over the place to purchase at a low price should you run short. Save some room in your luggage for other, more compact, and essential items like wet wipes, which may be quite pricey, costing about $15 for a bundle at Namche Bazaar.
Camp, Altitude Sickness, And Making It There
To most hikers over 4,000 meters, altitude sickness is a serious issue. Because Everest Base Camp is at 5,380 meters, you are in danger of altitude sickness for the majority of the trip. Don't dismiss any ill feelings since there are numerous indications and everybody struggles in various ways.
Maintain frequent communication with your guide rather than self-diagnosing. Altitude sickness may rapidly worsen, and deaths are frequent, so don't mess around with your health. Although consuming garlic, drinking lots of water, and maybe taking Diamox may help alleviate symptoms, the best and safest treatment is to head back down.
Your main worry is acclimating to a greater altitude, and there is no evidence that this has anything to do with your levels of fitness.
In reality, the slower you take your trek, the more likely you are to make it to the top. It's more achievable than may be believed, but don't forget about your fitness if you want to have a more comfortable experience on your trip so you can enjoy your time at Base Camp instead of in pure recovery mode.
This post should have provided you with some informative and helpful tips to get you to achieve your goal of climbing to Everest Base Camp.
Consult with guides for things you need to pack and know before embarking on your adventure. You may not be the most experienced hiker, but you should try to plan for every scenario that you can think of, and be as prepared as you can be to stay safe up in the Himalayas.
Know that going alone isn't insurmountable, and as the saying goes, "Never, never, never surrender!"
---
---
Hola! I am Paulina, a fervent travelette who crossed the Atlantic Ocean by Boat HitchHiking. On my blog, you'll find all the tips to make the most of your holiday. Get ready to enjoy outdoor and sustainable travel like hiking, cycling or sailing. Let's hit the road together!