A guide to the best sustainable fashion brands "Made in USA"
In 2013, the Rana Plaza incident that took place in Bangladesh has killed around 1100 garment workers. That incident left all of us questioning who makes our clothes and under what kind of conditions they are made.
Some documentaries, such as "The True Cost", give an idea about how the fashion industries destroy the earth's resources and leverage slave labor.
As a customer, I became more conscious about my purchase and looked for products made of organic materials by an ethical clothing brand.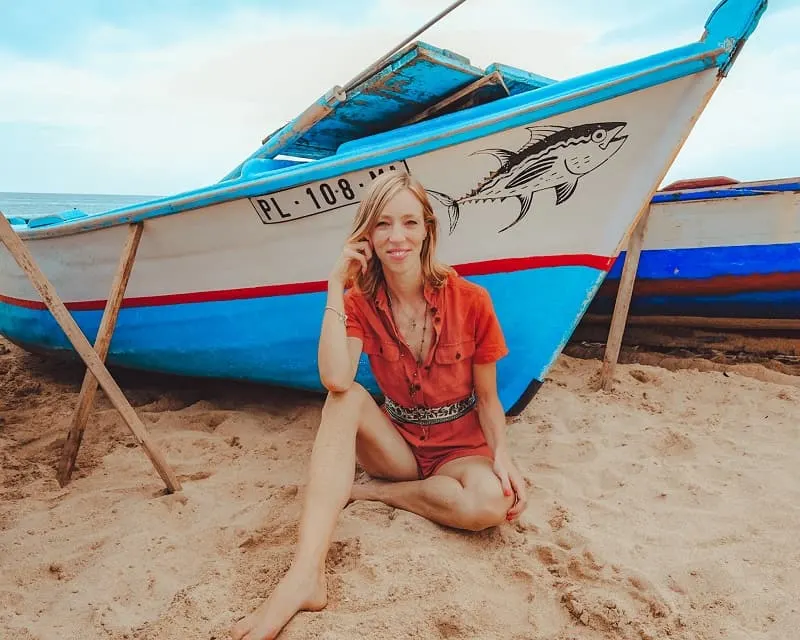 If you love ethically made clothes, you should also check out my article about the best ethical swimwear brands for him & her or my guide on affordable, sustainable fashion.
Hence I decided to create a complete list with the best organic clothing brands "Made in USA".
Now, let's have a look at some both luxurious and affordable clothing brands made in USA, and offering clothes made of 100% organic materials.
Most brands here listed offer organic clothing for both men and women.
This blog is supported by you, dear reader. If you purchase through a link, I earn a small commission. As an Amazon Affiliate, I earn from qualifying purchases.
Based in California, USA, Reformation is popular for its one-trend, 100% organic, and eco-friendly clothing.
Its product ranges include sustainable jeans, bridal, organic women's apparel, and outerwear.
So, if you are looking for a reliable brand to get women's organic clothing "made in USA", Reformation is for you.
The brand develops products only from upcycled and sustainable materials, for example, organic cotton.
To lower the use of Virgin wool, it is now working on developing alternatives to this and produces fabric by recycling used plastic bottles.
In addition to their amazing clothes, Reformation is also one of the best sustainable shoe brands!
Whether you are looking for organic baby clothes made in USA or organic cotton t-shirts made in USA, Royal Apparel will be the perfect place for you.
You will only get the best products from this. When it comes to style, I found that Royal Apparel has clothes that are quite trendy in the fashion industry.
In terms of sustainability, they create their own fabric made of recyclable and waste materials, without affecting animals and nature. It's thus great when looking for recycled clothing brands.
For example, they use Viscose, Tencel Lyocell, and Tencel X Refibra. Most of the products are made of recycled nylon.
When it comes to buying organic cotton sportswear made in the USA, you can always trust Yoga Democracy.
This brand manufactures athletic wear, swimwear, and yoga wear produced from recycled material like Italian fabric made from used water bottles.
This sustainable activewear brand also works for society by giving back, offering 1% for the planet charity. Many of their gorgeous leggings are made in USA.
As the name suggests, this brand makes sustainable yoga clothes.
They have a massive range of sustainable yoga pants with exclusive prints and designs, and the most popular product line is artwork leggings.
Are you looking for the best men's clothing made in the USA? Harvest & Mill has some amazing collections for men! There are no artificial colors used for this product, and the brand uses natural brown color fiber developed in the USA.
Of course, their women's collection is fabulous too! I particularly love their relaxed jogger pants.
With its organic products, you will enjoy the maximum level of comfort. Cotton is produced in the USA, designed and sewn in San Francisco, and spun and kin in the USA.
The fashion items from Body Bark are ethically made from eco-friendly fabrics and come in recycled packaging.
The brand is best known for linen clothing made in USA. They produce clothes that can let you celebrate your body in all forms. With a flexible sizing feature, you will find the product extremely comfortable.
All the products are produced in-house in the USA, using good quality eco-friendly materials. I admire Body Bark for its fair-trade factories across the USA.
PACT is highly committed to producing clothes that can convert the world into a better place. This is a certified B Corp company and gives maximum importance to the sustainable manufacturing and shipping process.
More than 95% of Pact fabrics are regenerated, recycled, and organic.
You can get great collections for both men and women, including cute organic cotton dresses, comfy hoodies, and maternity clothes.
PACT is also one of the best sustainable underwear brands.
Besides, the brand uses packaging material that can be easily recycled and is one of the best vegan clothing brands.
Organic cotton clothing brand Karen Kane is extremely popular for offering organic cotton t-shirts made in the USA.
This is an American-owned brand and produces minimal, comfortable, and stylish clothes that are made in its USA factory that treats the staff with a maximum level of respect.
Most of the products have GOTS-certified 100% organic cotton produced in the USA. Besides, it also uses recycled fabrics made of plastic.
Amour Vert has a great collection of organic-fiber made clothes that can be great gift ideas for outdoor lovers. Instead of regular cotton material, it uses organic cotton.
They also plant trees every year to promote the importance of environmental protection.
With coats, dresses, and other types of clothes, Amour Vert offers a seasonal, colorful, and stylish vibe to its customers. Plenty of their items are made in USA.
When it comes to listing some leaders in the sustainable and ethical fashion industry, I will definitely go for Back Beat Co.
The primary aim of the company is to use fewer resources and release less waste by using recycled and organic fabrics. It's one of the coolest, organic clothing brands Made in USA.
Some of Back Beat Co. clothes are produced using recycled nylon and polyester. The dresses are also vibrant in color and add a classical vibe.
With 100% certified organic cotton as well as a good working condition for its staff, Three Dots Women is a well-known fashion brand that offers the best quality organic clothing made in the USA.
The brand doesn't use modified seeds.
They import organic fabric made in the USA and follow a strict manufacturing process. Besides, they also use recyclable packaging material and donate money for the development of society.
Established by Eva Franco from Hungary, the brand has become a well-known name among the Americans. The brand produces feminine clothes that combine the old Hollywood glamour and sensuality.
The best part is that most of the products are made of organic cotton through a sustainable manufacturing process.
It's one of the top brands when looking for organic clothing "made in USA".
Based in California, USA, Cuyana produces much more than only premium dresses for women. I like the brand's contribution to support craftspeople. It follows the principle "Fewer, better."
They are particularly famous for their timeless tote bags.
Cuyana crafts each of its products from the quality material from the USA, South America, and Europe. Besides, it also uses recycled cashmere to create fabric.
Designed in San Francisco, Cuyana creates several gorgeous organic items made in USA.
Talking about its fabrics, the pieces from Eileen Fisher are made from upcycled cotton, which is made from reusing the old tees. Besides, it also uses fabrics made of recycled plastic.
Many of the clothes are made of 100% organic cotton. The linen is lightweight and takes less amount of water for cleaning.
With Eileen Fisher, you will find dazzlingly crafted separates, feminine silhouettes, and lustrous fabrics. Watch out for the gorgeous items made in USA.
Judith & Charles sources superior-quality fabrics and trims them both in the USA and internationally to come up with a deliberate fusion of the diversity.
Each of its collections shows cuts, prints, and color to the brand's signature style. It designs and produces lines locally for better sustainability.
Outerknown is taking the factor of sustainability seriously more than ever. Around 90% of fiber they are sourcing is regenerated, recycled, and 100% organic.
On the other hand, 100% of their trunks are made with recycled fibers, made of post-used plastic bottles.
The best thing is that it follows the Fair-Trade USA and supports more than 5K workers.
Are you looking for good quality wholesale clothing made in the USA to buy online? Then, it's time to check out the products of REI.com "Made in USA". When it comes to sustainability, it has its own rules and also obtains fair trade certification.
REI.com partnered with the Outdoor Industry Association to promote the use of clothes made of recycled fabrics to keep the environment safe.
The quality of the products will force you to come back for more dresses.
Starting from tanks and tees to sweatshirts and shorts, Rabbit uses non-toxic and organic materials when producing its high-quality apparel, like 100% cotton, low impact dyes, and rabbit mesh liner.
All products are sewn, cut, dyed, and transported within the USA. Besides, it uses recyclable packaging material.
More than 80% of its products are made with sustainable materials as well as manufacturing processes.
Hackwidth Design House is a well-known USA-based sustainable and organic brand that offers 100% ethical clothes using eco-friendly fabrics.
They manufacture their products to run for a long time, so the brand invests in high-quality workmanship and fabrics.
Some of the products are made of recycled fabrics made of used plastic bottles.
What's more? The company always respects and values the workers' rights and has established a safe workplace for them.
Soul Flower works with a principle of sustainable products that can benefit both the people and the planet. Soul Flower's rigorous standards make sure that each of the products you are purchasing is high-quality.
It also manufactures in small batches following ethical facilities, as well as experienced artisans to generate less amount of waste.
At Marine Layer, they take an average of 10 to 15 hours to craft a single garment. Why? Because they are really passionate about producing high-quality dresses using organic fabric.
In 2019, the brand used 75% of newly created fabric made of sustainable materials. Now, the company is trying its best to make it 81%.
---
Why Buy "Made in USA"?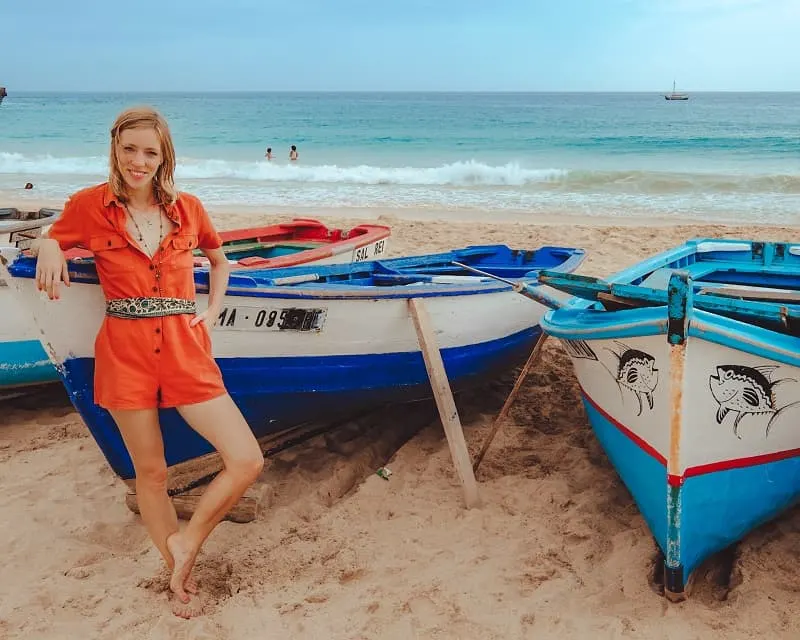 After knowing the benefits of organic clothing made in USA, I have started using organic clothing. This is a perfect way to buy sustainable fashion.
Another benefit is that products made of organic materials, such as cotton from the USA, are completely anodyne for the skin.
Besides, shorts or cotton dresses "made in the USA" are better for our planet. It lowers the environmental footprint, promotes safe work, and can also impact the food system. Now, let's have a look at the benefits of buying made in USA clothes.
This creates economic benefit as the more you buy, the more (organic) clothing brands made in USA will create jobs. This, in turn, will lower unemployment and offer great benefits to Americans as well as social security. US law also ensures fair wages.
Organic cotton clothing brands in the USA produce fashion items that are safer for the environment. Besides, the USA have stringent environmental regulations. The clothing manufacturing process will cause less air, soil, and water pollution.
The organic cotton fabric made in the USA is high in quality. The manufacturers use advanced equipment to create better products that can last long.
Cotton clothing made in the USA has gradually become very competitive with overseas products. You can easily afford the clothes and can completely trust their quality.
Reduce your carbon footprint. If you are located in the USA, it makes sense to buy USA made fashion since your clothes don't need to be transported around the globe to arrive in stores. You thus reduce your carbon footprint!
These affordable sustainable fashion brands let you buy top-quality eco-friendly swimwear, organic baby clothing made in the USA, etc. at the best prices. Visit their sites and check out their amazing collections. You will definitely love them!
---
Short FAQ about Organic Fashion "Made in USA"
---
---