Guide to the best Wisconsin Halloween events and activities including Halloween parties, haunted houses and more
Seeking inspiration for things to do this Halloween?
Would you like to go somewhere with lots of great places to see and loads of events and activities to entertain you?
Well, there are so many things to do for Halloween in Wisconsin that you really can't go wrong.
Wisconsin at Halloween has something for everyone.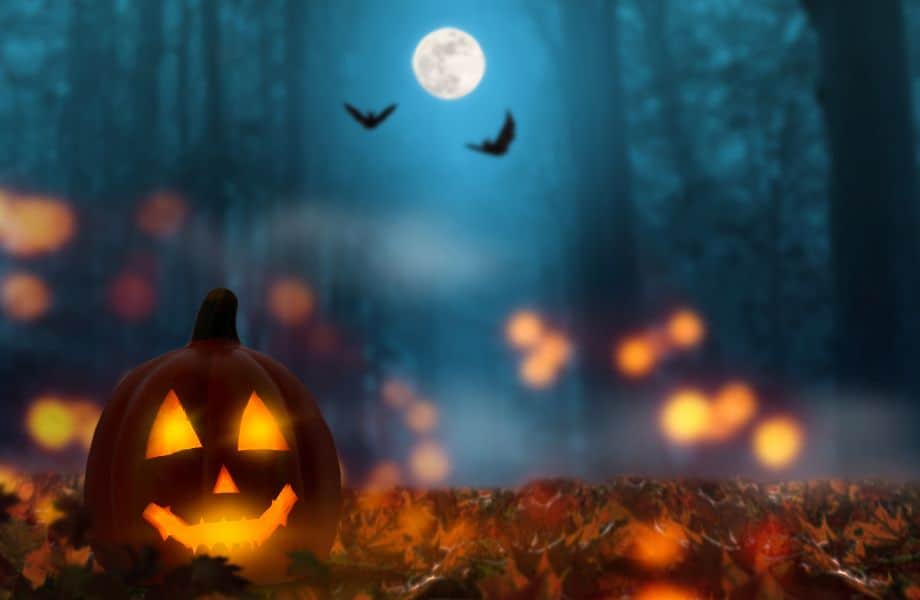 Whether you're going with kids, as a couple, or traveling solo, there are so many great Wisconsin Halloween activities to choose from that you're sure to find something perfect for you.
Halloween in Wisconsin gives you the best of both worlds; the beautiful fall colors are still evident and there are lots of fun-packed things going on all over the state.
In this guide, I'll lead you through many of the great places to go and things to do if you're going to be spending Halloween in Wisconsin.
So, if you're looking to scare yourself witless or are after something a bit gentler (but still spooky), you're sure to find something that fits you fine.
Thanks to affiliate links, I pay my bills. If you make a purchase through them, I may receive a small commission at no cost to you. As an Amazon Associate I earn from qualifying purchases. All opinions are always mine. Merci!
Useful Travel Information for Wisconsin
✎ Plan the ultimate Wisconsin road trip (no backtracking!) with the Perfect Wisconsin Road Trip itinerary – Buy now for less than 12$

✈ Find the best hotel deals in Wisconsin with Trivago

➳ Book vacation rentals in Wisconsin with VRBO

✔ Book tours in Wisconsin with Viator

☘ Get the best discounted outdoor gear (outlet) at REI.com

$ Get Wisconsin hiking guides and maps at REI.com

✎ Never leave without travel insurance. I get mine at SafetyWing. It is easy to set up, cheap, and reliable.
1. Take a Ghost Walk in Lake Geneva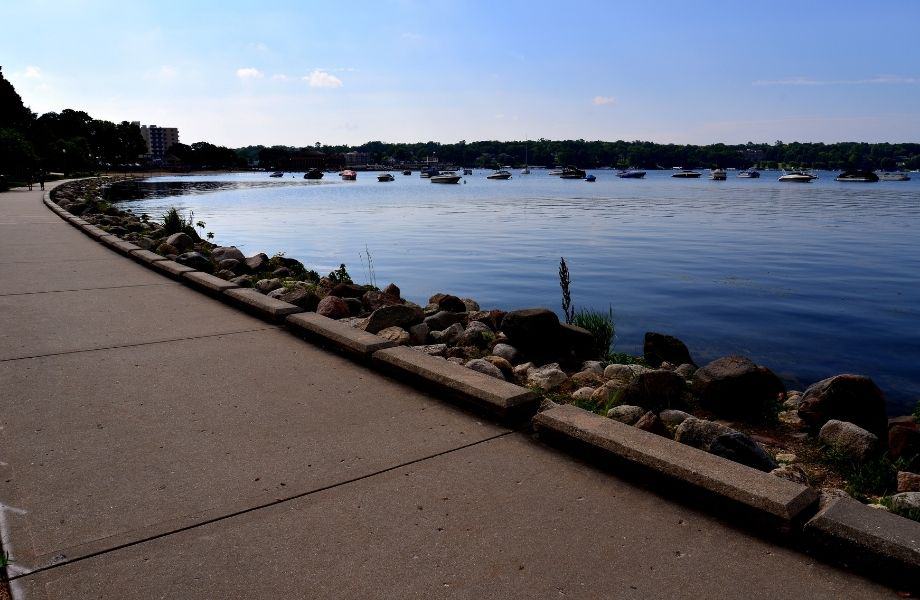 Halloween in Wisconsin is a time packed with great activities and you could do worse than partaking in one of the haunted tours Wisconsin does so well.
And they don't come much more fun than the ghost walks around Lake Geneva.
If you're going to be spending Halloween in Lake Geneva, remember, this isn't just a town for the living!
A Lake Geneva ghost tour is perfect for Halloween, and will walk you around the haunted locations of this beautiful resort town.
Your expert paranormal guide will impart stories of the town's dark history.
Not only is it a way of scaring yourself silly, it's also a great way of exploring this stunning location at the same time.
This is one of the most fun Halloween activities in Wisconsin.
You'll see all the amazing nineteen-century landmarks along the route so it really is worth frightening yourself over.
In fact, no matter the time of year, seeing these landmarks is one of the best things to do in Lake Geneva!
Book here the best fall cabins in Lake Geneva, WI
2. Dare to venture into the Wisconsin Fear Grounds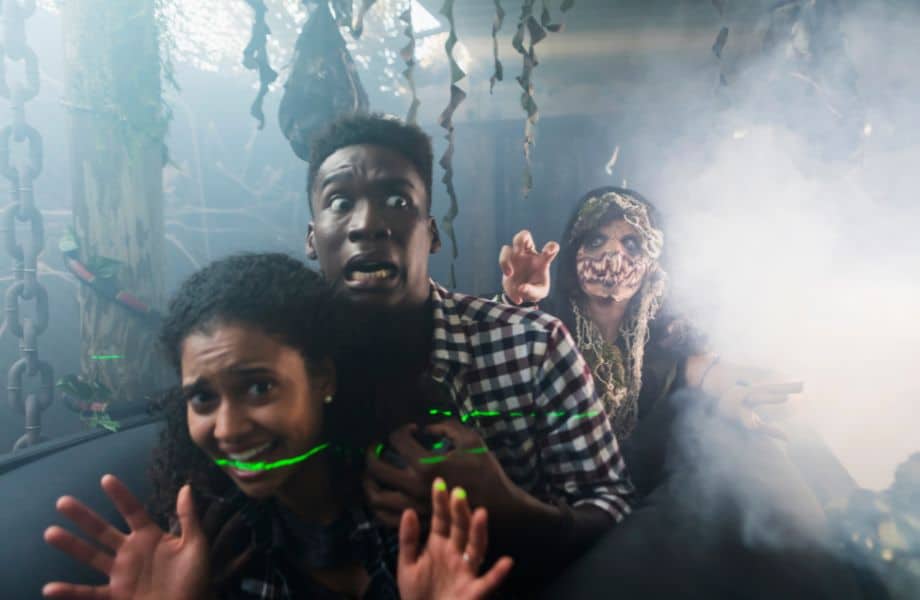 In Wisconsin haunted houses seem to be around every corner, but why visit one when you can visit four at the same time?
Well, if you dare to venture into the Wisconsin Fear Grounds you can do just that.
This is one of the finest haunted attractions in Wisconsin so prepare to be terrified.
If you're brave enough to risk a visit here you encounter ghouls and other frights that are sure to leave a lasting impression on your nightmares.
There are four parts to the Fear Grounds, known as The Compound, Sketchy's Chambers, Contagion and Counter Attack.
They all hold varying degrees of terror but if you can handle that then this is one of the most fun Halloween things to do in Wisconsin.
If this sounds like one of the Wisconsin Halloween events for you, then the Wisconsin Fear Grounds is located at the Waukesha Expo Center Grounds in Waukesha.
3. Explore haunted Stevens Point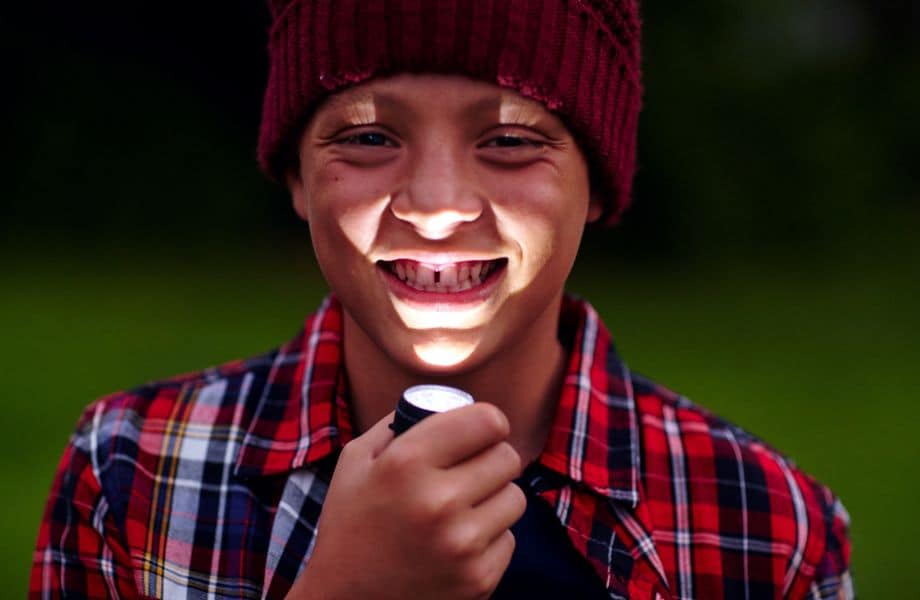 If you're looking for things to do in Wisconsin in October then how about frightening the kids by taking them to Stevens Point and telling ghost stories of the legends that permeate the town?
Sound good? Right, the legend is this.
Back in the 1950s (or maybe it was the 1960s – no one seems able to make their mind up!) a group of boy scouts were killed while out on a camping trip.
There were near by what is now known as Boy Scout Lane (what a coincidence!).
There's no evidence that this actually happened but who cares, it's sure to put the frighteners up anyone who hears the legend.
Tell this one as you're wandering along the isolated road and see the reaction you get!
The road is popular during the months leading up to Halloween.
Bear in mind that it is a private road so be respectful of that if visiting.
4. Brave Freakfest in Madison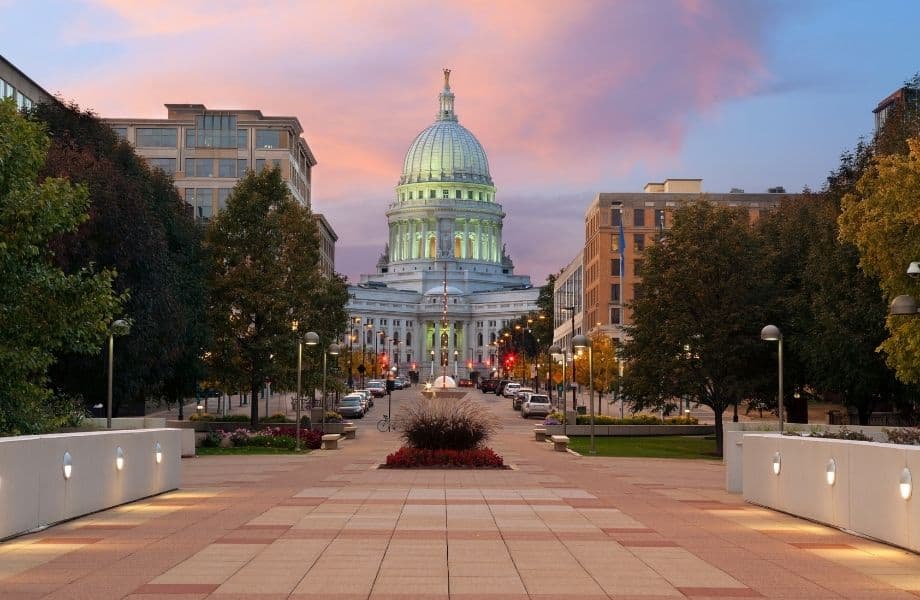 Halloween events in Madison don't come any bigger than Freakfest, an annual Halloween party hosted downtown.
The action centers on State Street and if you attend this event, it's easy to see how Madison can bear the moniker Mad Town or Mad City quite comfortably!
Freakfest is said to be the largest Halloween festival in the Midwest and if you're seeking festive things to do in Madison, Halloween parties really don't come much more raucous than this one
The event used to be known as The State Street Halloween Party but rebranded in an attempt to change the direction of the party, which had been getting increasingly rowdy year on year.
This is one of the reasons an admission charge is now levied to attend the event.
If parties are your thing you'll love it. However, if you're with kids, this is probably one that you're best avoiding.
Book here the best tours in Madison, WI
5. Visit the Haunted Forest at Schuster's Farm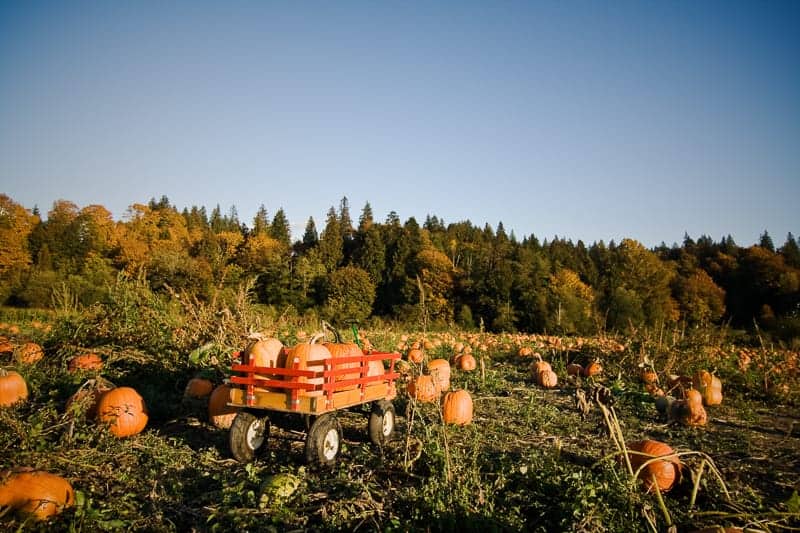 If you're going there with kids this Halloween, Wisconsin has plenty of wholesome events going on so you'll never be short of options.
For example, Schuster's Farm in Deerfield puts on a whole host of Halloween-themed events aimed at younger ones.
During the day, kids can pick pumpkins in preparation for the festivities and visit the petting zoo.
There are also dozens of attractions in the barnyard for the kids to explore while gorging out on candy apples (hot cider's available for grown-ups).
At night, those who dare can stray into the Haunted Forest.
There's surprises aplenty when you risk a journey through the woods.
Be prepared for frights because there's an awful lot of them coming your way!
For those seeking something a little less scary, a nighttime stroll into the corn maze provides a challenge without the shocks.
6. Spook yourself out in Eau Claire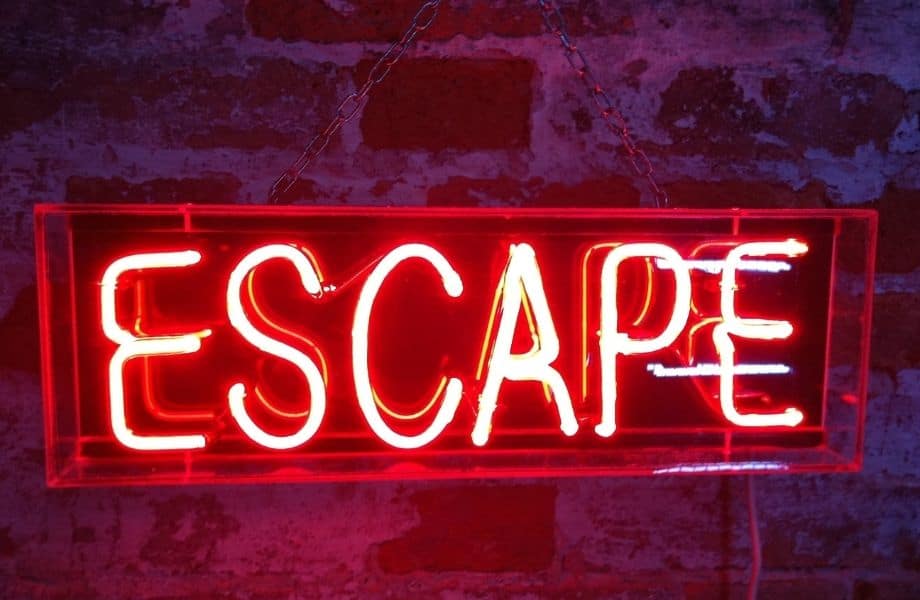 Halloween in Wisconsin doesn't get more challenging than a visit to Tactical Escape in Eau Claire.
Tactical Escape is one of the exceptional escape rooms in Wisconsin.
The room is set-up each year in the basement of the historic Schlegelmilch House.
This spooky escape room will set you so many scary puzzles, you'll be glad when (if!) you finally escape.
Teams of 4 to 12 people are given 60 minutes to solve a murder mystery.
The twist is, one member of the team will be the murderer!
The environment of the historic house adds to this unique experience.
The place is 150 years old and you can feel the ghouls oozing out of every wall!
If this immersive escape room experience is not your thing, there are plenty of other spooky events going on around Eau Claire to get your frights at.
Book here the best vacation rentals in Eau Claire
7. Stay in a haunted hotel in Milwaukee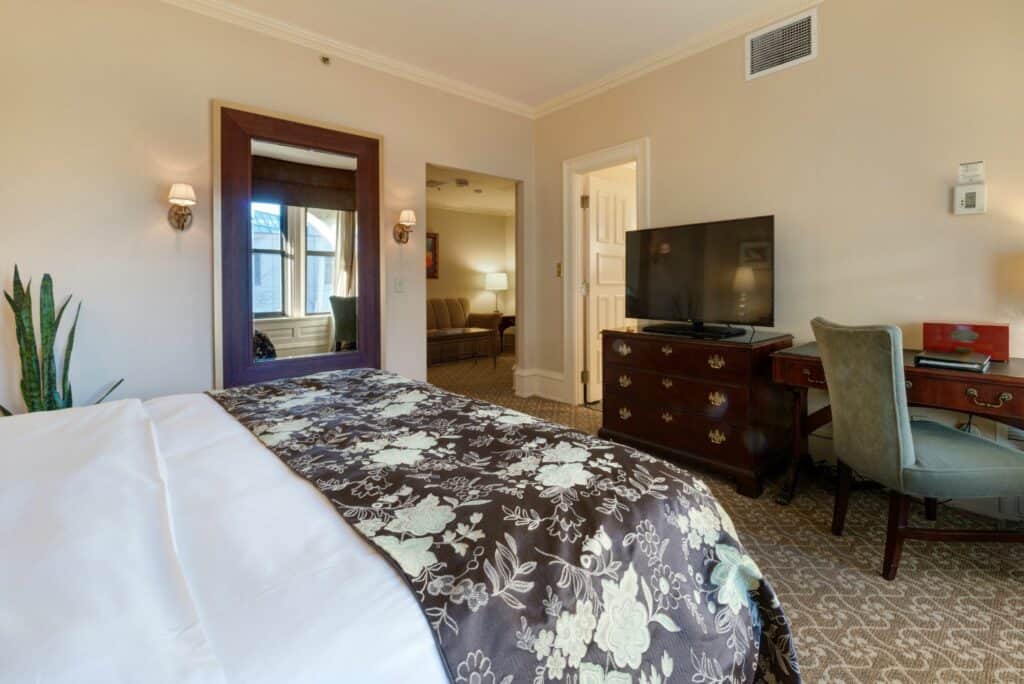 Halloween in Milwaukee is a great fun time to explore the city.
There are so many things to do in Milwaukee in October but Halloween trumps them all.
If you're feeling brave, you could even stay in a haunted hotel!
The haunted hotels in Wisconsin don't come more ghost-infested than the Pfister Hotel in Milwaukee.
Ghosts have been frightening guests here for years, with countless sightings and unexplained happenings going on.
The Pfister Hotel is actually a great place to stay in its own right – but only if you're prepared for an encounter with the paranormal!
The grandeur of this beautiful building really is something to marvel at.
If a haunted hotel is not for you then don't worry, there are lots of great Halloween events in Milwaukee to choose from.
If you're going with kids then you'll also find lots of fantastic kid-friendly activities to take part in over Halloween.
Book here a spooky stay at the Pfister Hotel
8. Experience Thrills on Third in Sturgeon Bay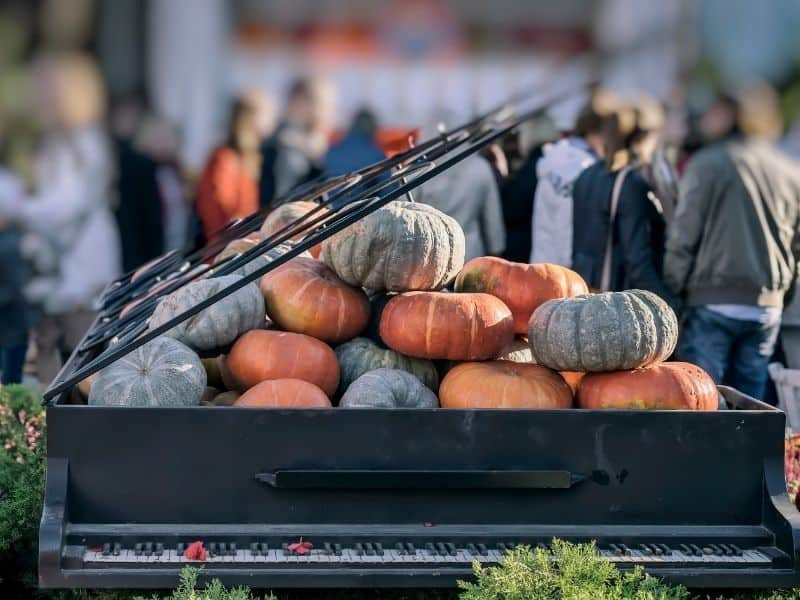 If you'd like to take in the magnificent fall colors in Wisconsin while scaring yourself witless, then beautiful Sturgeon Bay is a great base from which to do this.
There are lots of things to do in Door County in October and Halloween in Wisconsin doesn't come any more fun than Thrills on Third in Sturgeon Bay.
This entirely free event (entrance and all activities are free) centers on historic Third Avenue in this stunning town.
This family-friendly event features pumpkin painting, a spine-chilling haunted house, a costume parade and live music.
It's a friendly, relaxed event and a great excuse to go on those Wisconsin fall getaways and explore this beautiful part of the world.
This really is the most magnificent time of year to take in the natural beauty of Door County and Sturgeon Bay is a great base from which to do this.
Book here the best tours in Door County, WI
9. Take a spooky train ride from Osceola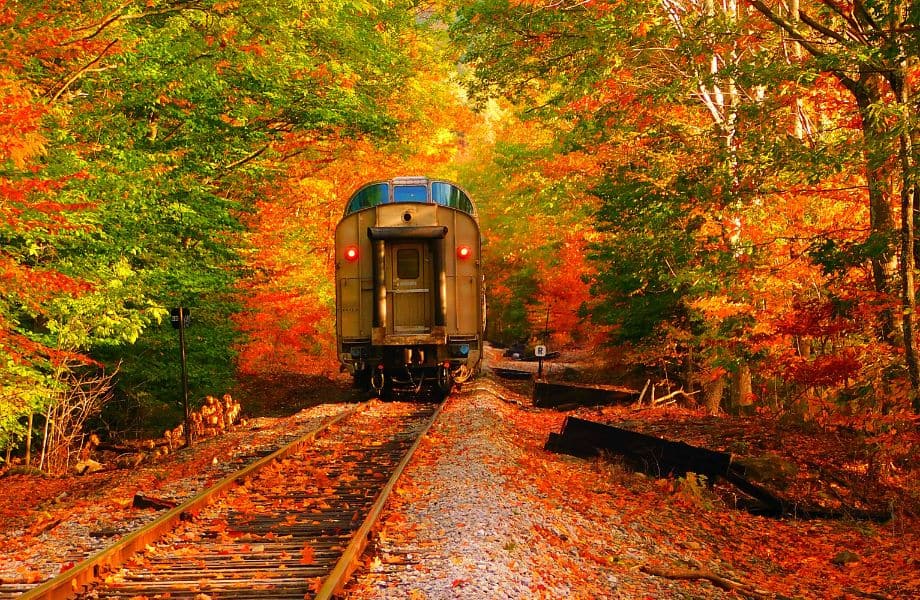 Each year in the build-up to Halloween, you can take a spooky ride along the Osceola and St. Croix Valley Railway to gather your pumpkin ready for decoration.
The Pumpkin Express sets out from the splendid SOO Line Depot in Osceola and takes you all the way (40 minutes) to the pumpkin patch at the Dresser Depot.
This special train runs only on select dates the week before Halloween.
Check here for schedules and to book tickets.
When you arrive at the Dresser Depot, you'll discover that it's actually haunted!
In addition to the pumpkin picking, around the depot you'll find hay wagon rides, face painting, balloon artists, a bouncy house and lots more to keep the kids entertained.
Osceola is a beautiful small town and well worth exploring in its own right at any time of year so do try to save some time for a stroll around.
Book here the best fall cabins in St. Croix, WI
10. Attend Wisconsin FearFest in Beaver Dam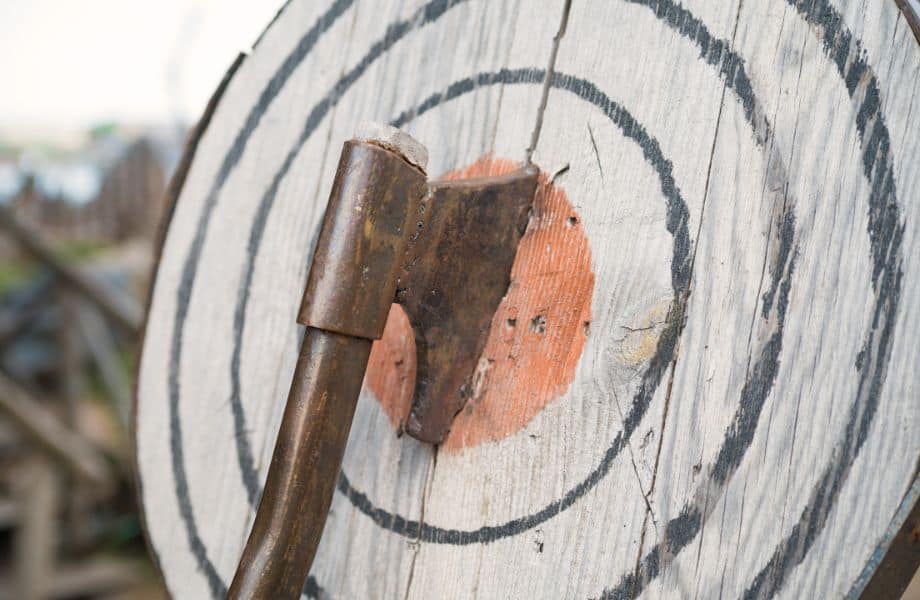 Wisconsin FearFest in Beaver Dam is one of the spookiest Wisconsin Halloween events you're likely to encounter, so beware!
If you dare to go along, you'll discover not one but two terrifying Wisconsin haunted houses!
There is also axe throwing, a paintball gallery, a spook-infested escape room and haunted hayrides, and all sorts of other spooky surprises lurking in the background waiting to frighten you.
Actors roam the grounds dressed as all manner of ghouls, spooks, and nasties, always at hand to give you a fright when you're least expecting it…or maybe they were real ghouls, spooks and nasties!!!
So if you're seeking spooky Halloween events in Wisconsin, then FearFest runs every weekend in October at the Dodge County Fair Grounds in Beaver Dam.
11. Take a Ghost Boat in Wisconsin Dells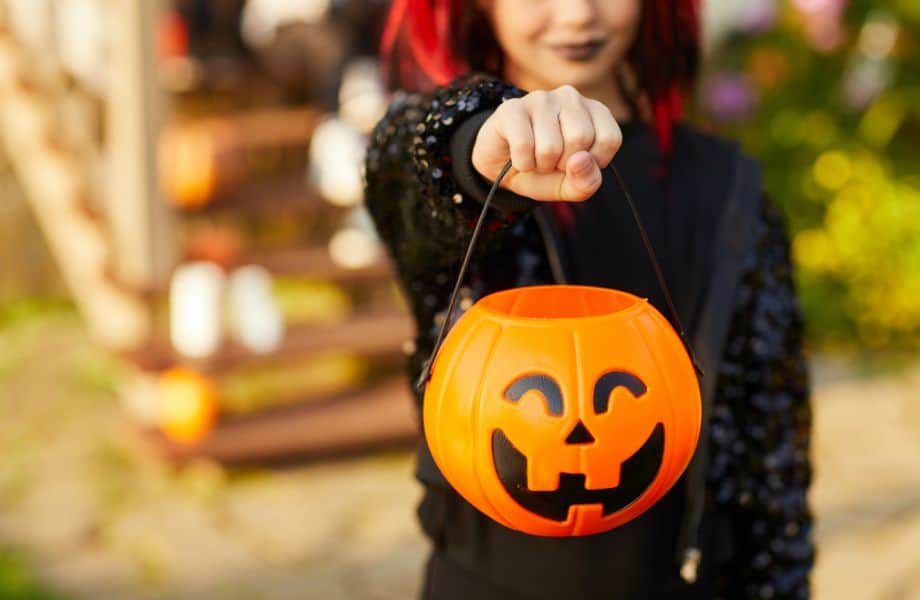 In Wisconsin Dells Halloween is one of the biggest events of the year – no matter the age.
The whole city is based around fun and Halloween in Wisconsin Dells provides that in spades.
Each year there's a trick-or-treating event downtown on October 31st where local businesses will hand out treats to trick-or-treaters.
Look for a pumpkin in the window to identify which businesses are taking part in this event.
For the brave, there's an after-dark Ghost Boat Journey into Haunted Canyon!
This tour will take you down the Wisconsin River until you reach the haunted canyon.
From there, you venture on foot into the unknown where all sorts of nasty surprises are waiting for you.
You'll walk through the creepy confines of the haunted passages that populate this spooky canyon, fearing what may be in store.
Bear in mind that this one's only suitable for kids over the age of nine.
Trick or treating in Wisconsin Dells is from 4-7pm.
Check out more fun things to do in Wisconsin Dells no matter what time of year you visit!
Book here the best vacation rentals in Wisconsin Dells, WI
12. Venture into a Haunted House in Eagle River
The plethora of magnificently scenic lakes that scatter the surrounding area makes Eagle River a popular year-round vacation destination.
However, if you visit during Halloween, you may get more than you bargained for!
The Evil Falls Haunted House Attraction is full of ghoulies who seek out lost souls to feed their own!
If you want to risk that then this attraction is open for 11 nights of nightmares.
The Evil Falls House of Tormented Souls is home to a demented character known as the Soul Collector.
If that's not enough, he has a partner in crime who'll do anything to assist him in his dastardly deeds.
Only venture inside if you're prepared to put up with startling scares, creepy scare-actors, dark narrow paths, intense lighting, fog, blood and gore, haunting music and dark claustrophobic spaces.
13. Shoot some Zombies in Little Suamico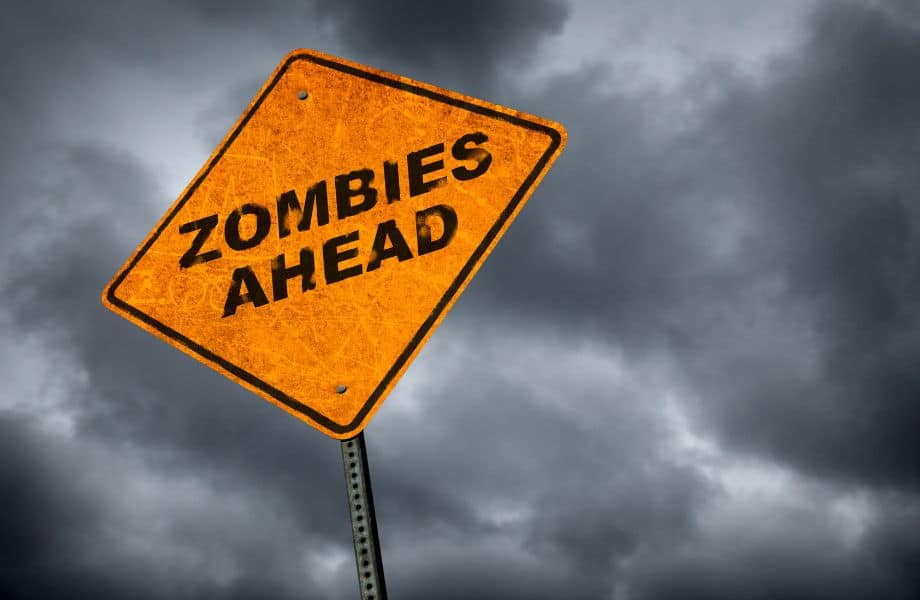 If you've even fancied taking aim at the undead, then fire away at some flesh-eating zombies in Little Suamico where zombies have taken over and only you can save humanity.
Well, you and the other 20 zombie hunters aboard the specially designed zombie-killing vehicle.
From this, you'll take aim with your zombie-slaying weapons and blast those hellbound pests to oblivion.
The flesh-eaters will spring from pirate ships, castles and wooded villages to launch their attacks on you as you ride through the apocalyptic landscape.
If you survive that, you'll then have to tackle a haunted maze full of scary surprises.
Despite the scary-sounding nature of this event, no one actually gets hit apart from the zombies so it's a perfectly suitable Wisconsin Halloween event for kids too!
The event runs throughout October, you can check the Haunted Zombie for full details on available dates and times.
14. Take in the Fox Lake Spooktacular Fall Festival
Fox Lake is a pretty village that hugs the shores of the lake after which it was named.
But don't be fooled by the seemingly calm exterior, the place is actually crawling with all sorts of ghastly creatures that like nothing more than scaring the wits out of you.
If the spooks and ghouls don't put you off, fall festivals in Wisconsin don't come spookier than the annual Fox Lake Spooktacular Fall Festival.
This family-friendly event takes place in downtown Fox Lake and features tons of kids' activities to keep the little ones entertained.
You'll find pumpkin carving, face painting, a children's costume contest, a pet costume contest, a flea market and lots of candy treats for the sweet of tooth (which, let's face it, virtually every kid!).
Local businesses get in on the fun by getting spookily decorating for the event and you'll encounter numerous zombies and ghouls roaming the streets.
15. Brave Boo at the Zoo in Milwaukee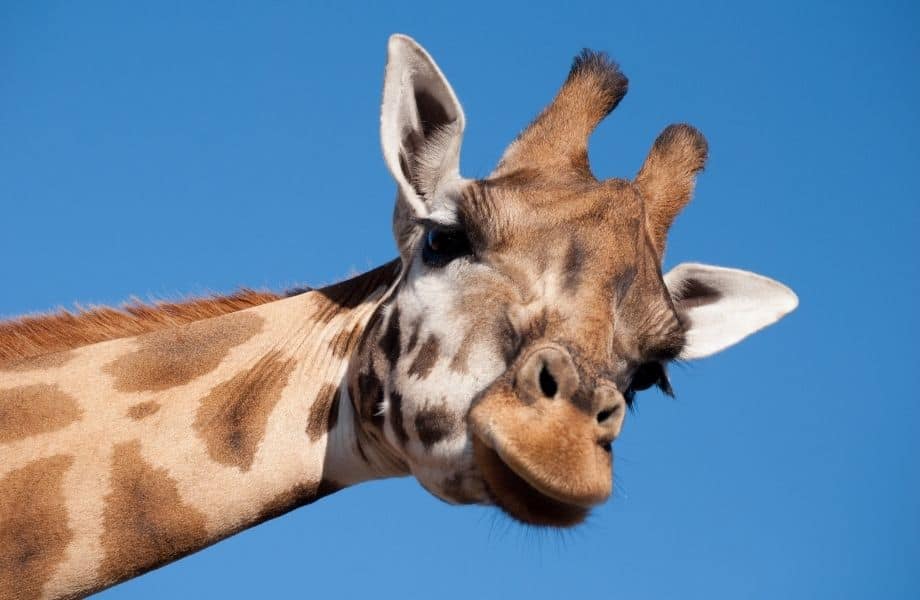 If you're a family and going to Milwaukee, Halloween is a great time to do it because there are lots of fantastic things to do in Milwaukee with kids.
The annual Boo at the Zoo event held at the Milwaukee Zoo is a great activity for all the family.
If you're looking for a Halloween party, Milwaukee Zoo puts on a whole host of great things as part of the Boo at the Zoo event that goes on throughout the Halloween festivities.
A few of the Halloween at the zoo events include:
Taking a ride on North Shore Bank Safari Train (turned Halloween-themed ride at night)
Getting lost in a haystack maze
Trick or treating your way through the Adventure Africa part of the zoo where you'll find 10 different sweet spots, if you're lucky
The star of the show, though, is undoubtedly the magnificent light display that illuminates all areas of the zoo.
Nothing here is too scary so it's particularly suited to younger children.
Book here the best tours in Milwaukee, WI
---
Halloween in Wisconsin is a magical time.
While year-round there are so many great places to go throughout the state, Halloween is so packed with events and activities.
You'll definitely want to visit Wisconsin at Halloween time for an unforgettable experience, particularly for those with kids.
If you visit during Halloween in Wisconsin, you'll find it impossible not to have fun.
At this time of year, you'll also get to see the magnificent fall colors of Wisconsin, so why are you waiting?
---
Short FAQ About Halloween in Wisconsin
What time is trick or treating in Wisconsin Dells?
Trick or treating in Wisconsin Dells is always at the same time: 4-7pm
What time is trick or treating in Madison?
Like Wisconsin Dells, it is always the same time and lasts from 4-8pm. However, it is recommended to finish around 6pm, especially with younger kids.
Where should I go for Halloween in Wisconsin?
This will depend on what you want to do. However, you can't go wrong with Wisconsin Dells, Milwaukee or Madison as there are plenty of Halloween events for kids and adults.
---
Before You Go: Top Tips for your Trip
---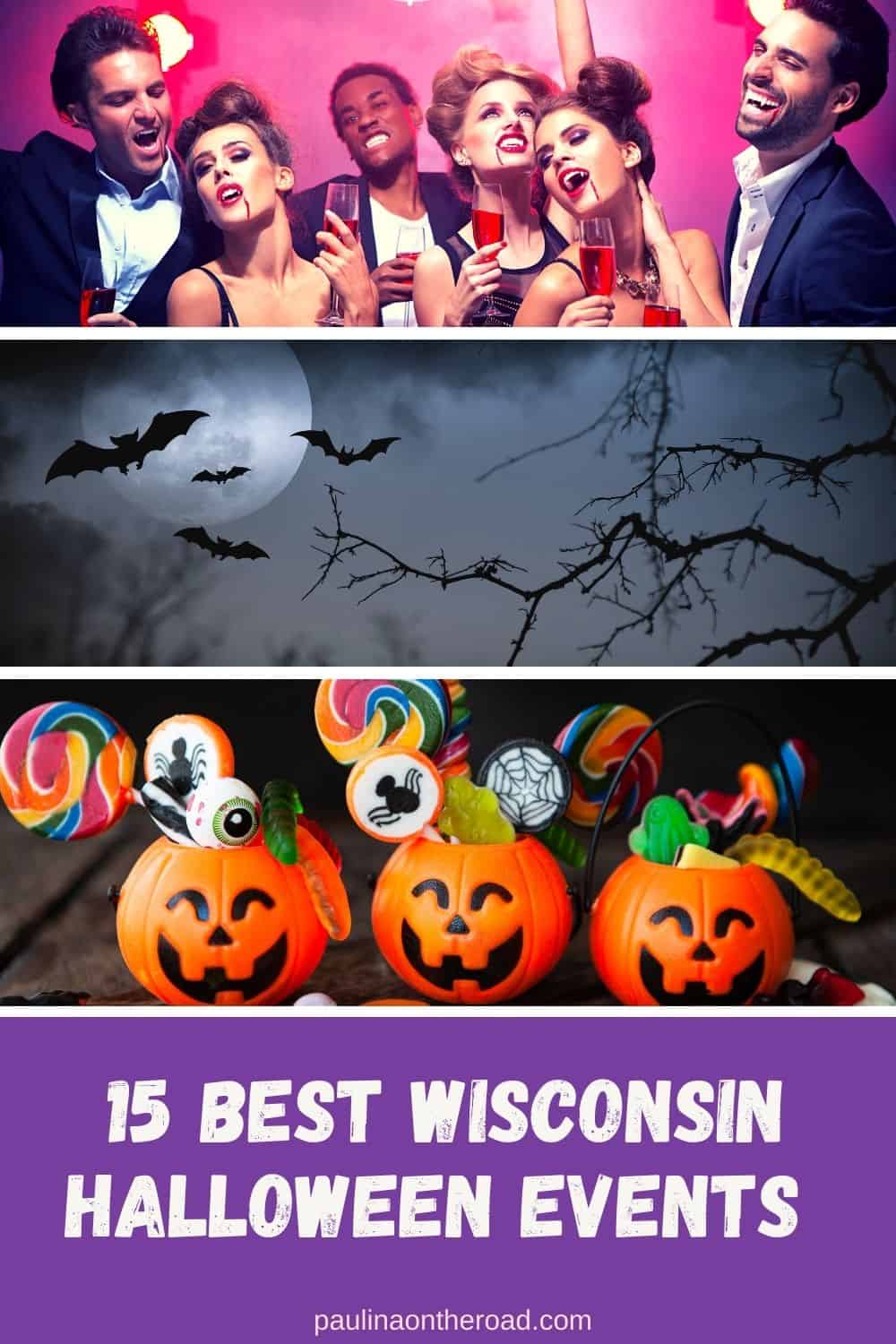 ---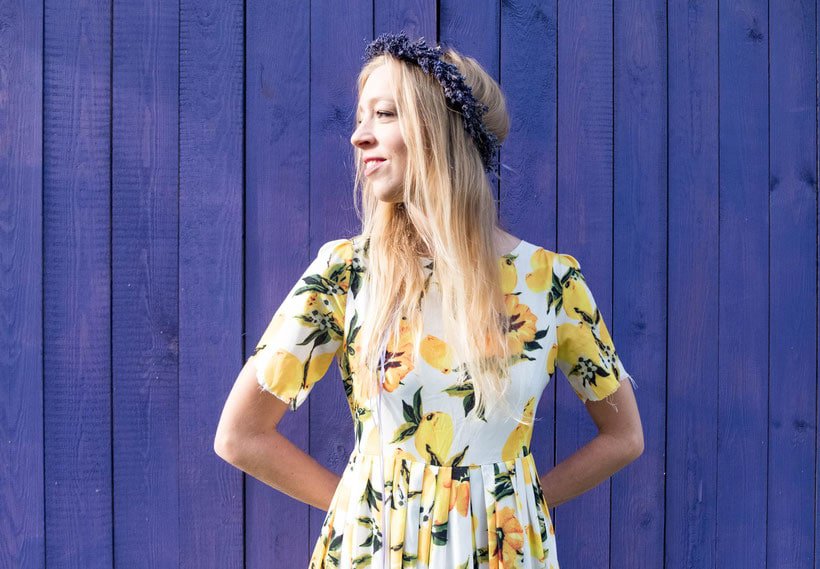 Hola! I am Paulina, a fervent travelette who crossed the Atlantic Ocean by Boat HitchHiking. On my blog, you'll find all the tips to make the most of your holiday. Get ready to enjoy outdoor and sustainable travel like hiking, cycling or sailing. Let's hit the road together!