A travel guide to best attractions in Kenosha, Wisconsin with historical buildings, museums, and parks & hotels
The city of Kenosha in Wisconsin is a wonderful vacation destination, especially for families! Its historical buildings, gems of museums, and beautiful parks make it worth a visit!
From the Mars Cheese Castle to Simmons Island Beach, Kenosha has wonderful activities to offer for tourists of all ages! Visiting this town and spending time here, is thus definitely a great Wisconsin vacation idea.
Marvel at the fall foliage, observe mammoth bones at the Public Museum, go ice skiing in the winter, and have an evening full of laughter at the Kenosha Comedy Club!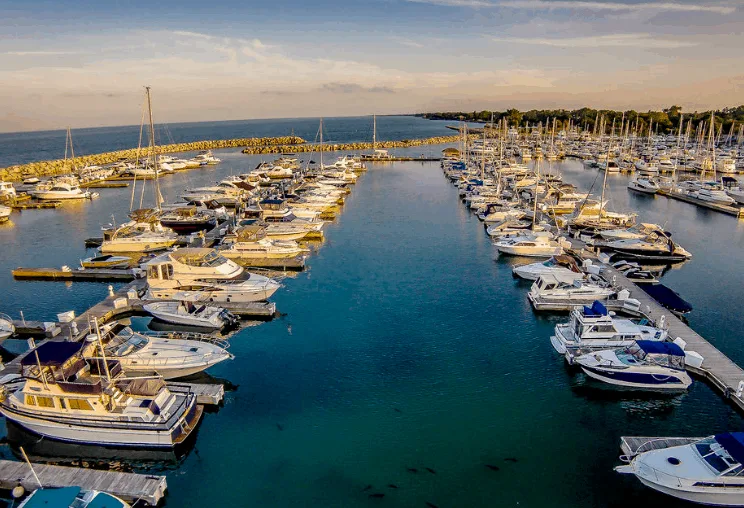 Kenosha also offers beautiful views of Lake Michigan and you can explore the lakefront on your two feet for an exhilarating experience. In short, there is plenty to do and see in Kenosha.
Kenosha is known for its incredible history which is explained in the form of exhibits at its numerous museums. Head over to Kenosha, WI and have a great time with your family!
"Paulina on the Road" is supported by you, dear reader. As you buy through my links, I earn a small commission. As an Amazon Affiliate, I earn from qualifying purchases. Thank you for your support
Top resources to travel Wisconsin
✎ Plan the ultimate Wisconsin road trip (no backtracking!) with the Perfect Wisconsin Road Trip itinerary – Buy now for less than 12$

✈ Find the best hotel deals in Wisconsin with Trivago

➳ Book vacation rentals in Wisconsin with VRBO

✔ Book tours in Wisconsin with Viator

☘ Get the best discounted outdoor gear (outlet) at REI.com

$ Get Wisconsin hiking guides and maps at REI.com

✎ Never leave without travel insurance. I get mine at SafetyWing. It is easy to set up, cheap, and reliable.
Best hotels in Kenosha
Cheap accommodation in Kenosha
Comfort Inn & Suites Kenosha **
Wyndham Garden Kenosha **
Candlewood Suites Kenosha **
Holiday Inn Express Hotel & Suites Pleasant Prairie-Kenosha **
If you are traveling on a budget, you can find amazing deals at AirBnB's in Kenosha. – Check best AirBnBs in Kenosha here
Mid-range Hotels in Kenosha
The Stella Hotel & Ballroom ***
Hampton Inn & Suites Kenosha ***
Best Western Executive Inn ***
Fairfield Inn & Suites by Marriott Kenosha Pleasant Prairie ***
Luxury Hotels in Kenosha
Doubletree by Hilton Pleasant Prairie Kenosha, WI ****
If you prefer staying in a cool cabin near Kenosha, make sure to check the best cabins near Kenosha with VRBO. – Check rates here
In case you want to get to know Kenosha like a local, why not rent an Airbnb in Kenosha? – Check AirBnBs in Kenosha here
What is the best time to visit Kenosha, WI?
Kenosha gets pretty chilly in the winter from November to March, and these months are great for winter sports like skiing and ice skating.
June to September marks the peak tourist season, and is the best time for outdoor activities in Kenosha.
You can also marvel at the fall foliage during this season! That's why Kenosha is a great getaway when looking for awesome fall activities in Wisconsin or attend a fun Wisconsin fall festival. Be ready to enjoy spooky fall activities or visiting the farmer market.
This is considered the best time to visit Kenosha because you can explore the wonderful parks and beaches that Kenosha is home to.
1. Have fun in the dinosaur Discovery Museum, Kenosha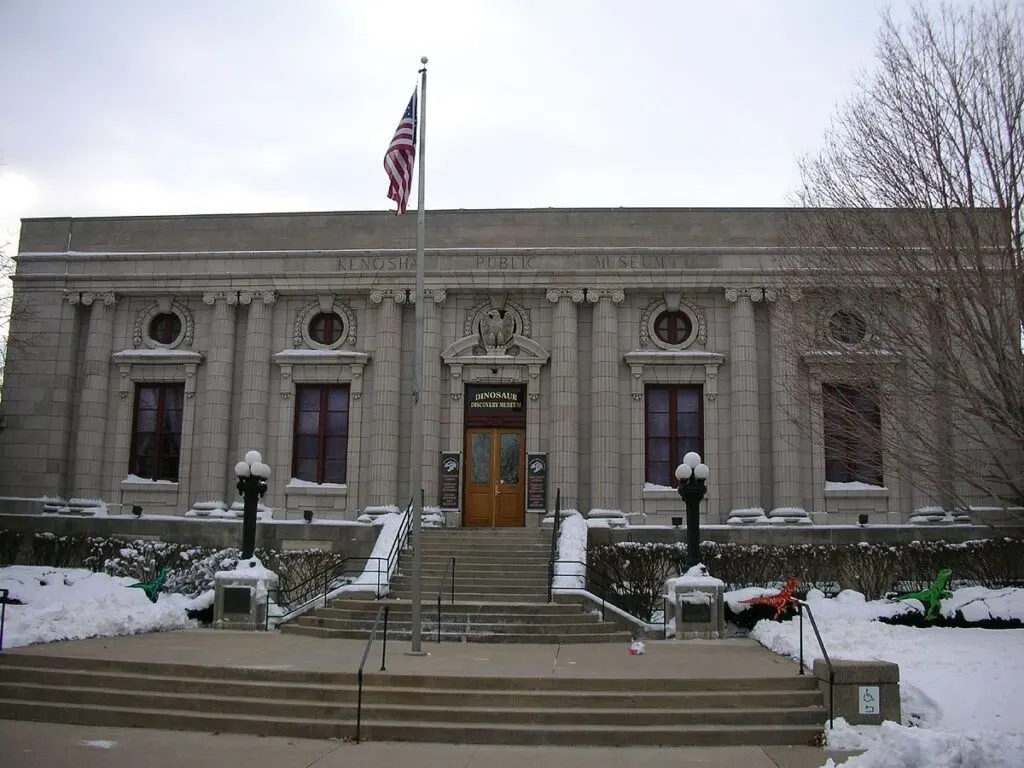 The Dinosaur Discovery Museum is a wonderful place with lots of artifacts and fossils to explore. The basement has a play area for kids, as well as a research laboratory where you can watch the paleontologists work on specimens.
If you're into paleontology, you'll love this place! It's fun and interesting for both, kids and adults alike. The main exhibit is also pretty impressive.
They also have a gift shop where everything is reasonably priced.
As Kenosha is only 45 min drive from Milwaukee, the museum might be a great idea when looking for day trips from Milwaukee.
Entrance: There's no entry fee but you're recommended to make a donation at the entrance.
2. Visit the Civil War Museum
The city of Kenosha is home to splendid museums, one of which is the Civil War Museum.
This museum highlights the impact of the Civil War on the lives of those who participated in the war, as well as the families they left behind. There's also an amazing 360-degree movie here that's a must-watch!
When you approach the mannequins, a recording automatically plays that tells you each individual's story. The displays are very impressive and the Museum is definitely worth a visit!
If you love exploring history and love visiting museums, you should also visit Green Bay. There are several cool things to do in Green Bay which includes visits to various museums as well.
Entrance cost: Entrance to the museum is donation-based, but there's a fee to enter the Fiery Trial exhibit and watch the 360-degree movie. It's $9 for non-residents and $5 for residents of Kenosha. It's free for those aged under 15 years.
Read: Best Movies Set in Wisconsin
3. Visit Orson Welles' Birthplace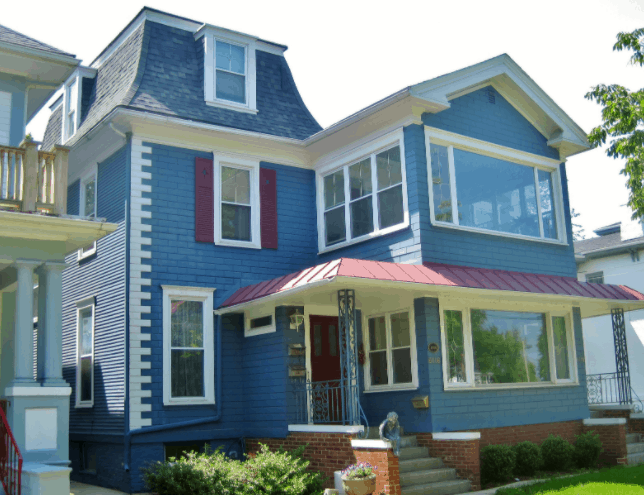 George Orson Welles is considered one of the best filmmakers to have ever existed. His birthplace is his private residence that was built toward the end of the 19th century.
It's an impressive duplex and you should visit it if you're a fan of the amazing George Orson Welles!
4. Enjoy the best food in Kenosha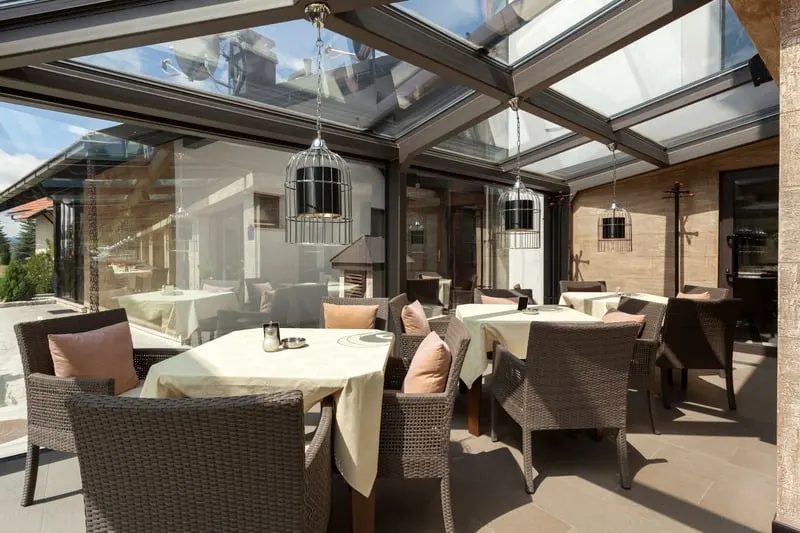 There are many restaurants in Kenosha that offer mouth-watering, scrumptious food. Here are some of the best restaurants in Kenosha to satisfy your taste buds:
La Fogata Mexican Grill: try their guacamole, tacos, barbacoa enchiladas and margaritas!
Sazzy B: the best restaurant in Kenosha for brunch on the weekends!
House of Gerhard: try their schnitzel, prime rib, rouladen, and German platter!
Ron's Place: their 5×5 burger is a must-try!
The Garage: they have some of the best burgers in Kenosha!
Tuscany Bistro & Bar Grill: their calamari and linguine are to die for!
5. Wander in Petrifying Springs Park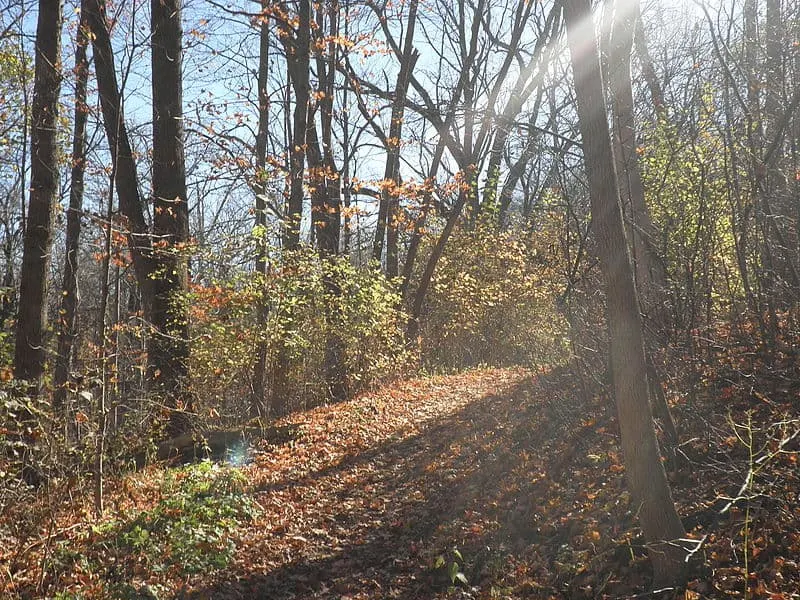 Go on a nature retreat at Petrifying Springs Park, which is also nicknamed "Pets".
It's an all-in-one park that has a huge play area for children, a river where you can go fishing, hiking trails, a golf course, a dog park, a volleyball sand court, and a beer garden.
It's a treat for the whole family! It's especially beautiful in autumn with a splendid fall foliage display. It's thus perfect when looking for a fall getaway in Wisconsin.
As the name unintentionally suggests, the park is also great in spring when you can enjoy everything in full bloom.
Because of the beautiful flowers, it is popular with families and couples visiting during spring break in Wisconsin.
6. Have a beer at the Petrifying Springs Biergarten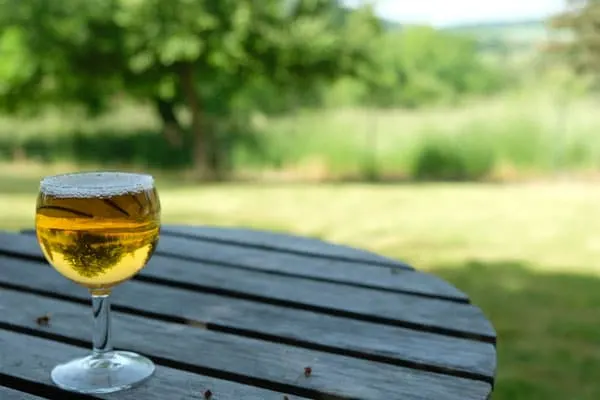 Have delicious food and refreshing beer while enjoying the music at the Petrifying Springs Biergarten.
The place also hosts amazing evening activities like yoga and movie evenings! The atmosphere is nice and chilly, making it a great place to hang out with your friends to have a beer.
Entrance cost: Entrance for the park is $2 per day for residents of Kenosha and $5 for non-residents.
Related: 10 Amazing Yoga Retreats in Wisconsin
7. Visit Kenosha's breweries
Have refreshing beer at Kenosha's finest breweries! Go for beer tasting at some of the best breweries in Kenosha. Hang out with a friend and have a beer-filled, fun day.
Here are some of the breweries you must visit:
Kenosha Brewing Company
Rustic Road Brewing Company
Public Craft Brewing
R'Noggin Brewing
8. Indulge in Kenosha's Mars Cheese Castle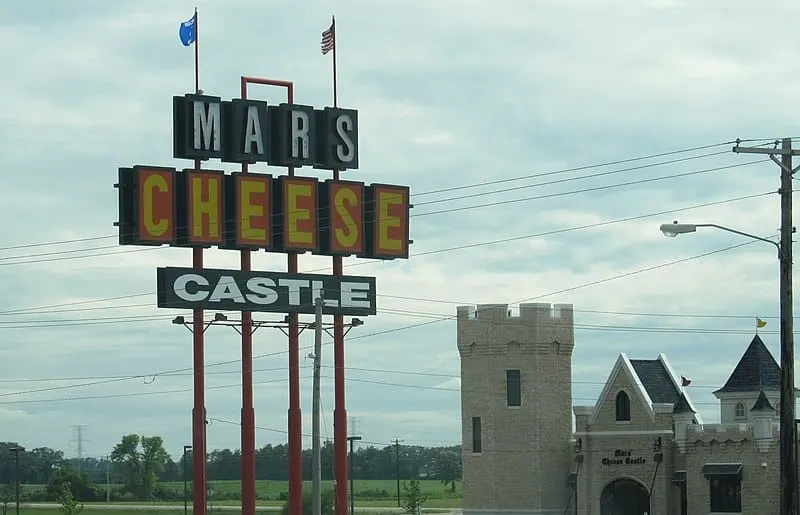 The Mars Cheese Castle in Kenosha is a must-visit for all the cheese lovers out there! They have pure, heavenly cheese, baked goods that are to die for, and a great wine collection.
You can also try out their free samples before purchasing the cheese!
You can also purchase cool souvenirs and cheese gift boxes. They have some of the best bakery food in Kenosha.
9. Wonder at art in Kenosha Public Museum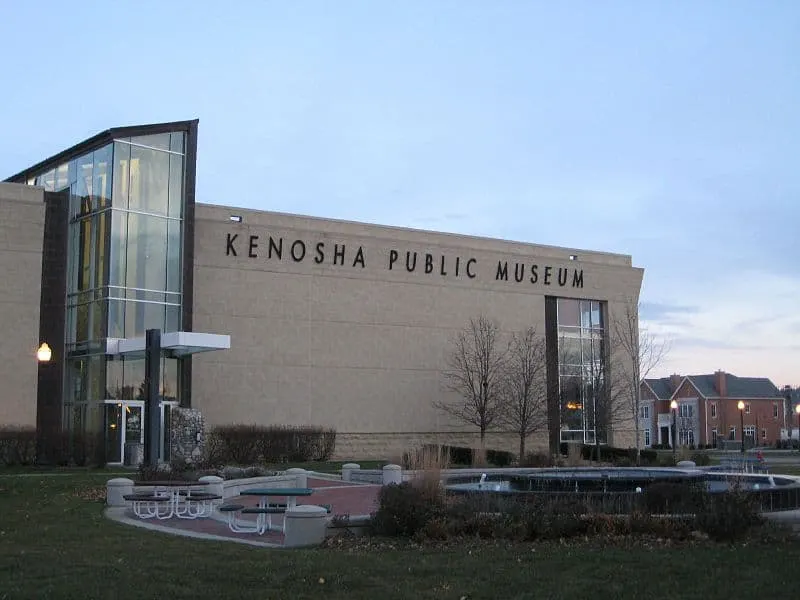 Featuring interesting permanent as well as temporary displays, the Kenosha Public Museum is a great place to go with your kids! Their most fascinating exhibits are those of Kenosha's history.
Mammoth bones, glaciers, Indians, and other features of Kenosha's early history are wonderfully displayed.
There's a gift shop on the ground floor, and stunning art displays on the floors above!
You can also catch picturesque views of Lake Michigan through the building's glass wall. Is there a more scenic way to enjoy one of the best lakes in Wisconsin.
Entrance cost: Entrance is free but donations are encouraged.
10. Enjoy Oldtimers in Gateway Classic Cars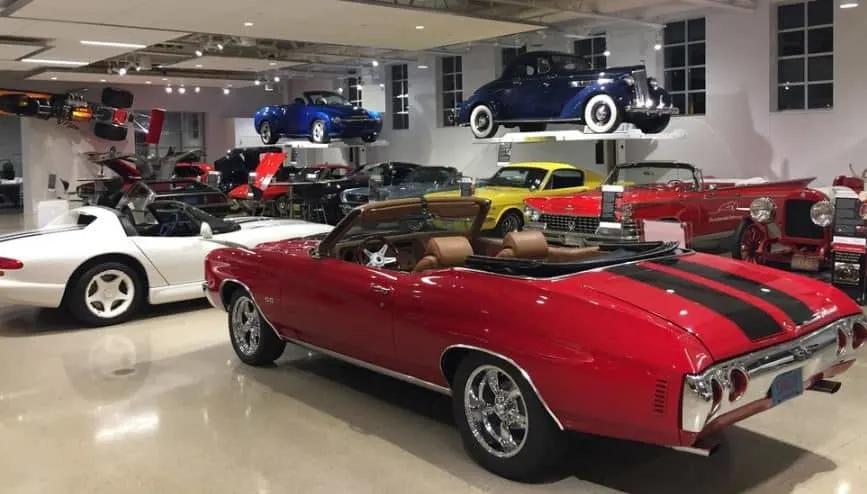 Fan of old-timer classics? Head over to Gateway Classic Cars and have a great time browsing classic cars! They have a huge collection of classic cars from the 1930s.
This is one of the most fun things to do in Kenosha, WI if you're a car enthusiast! Marvel at the old timers and explore their beauty and zest.
11. Learn in the Kenosha History Center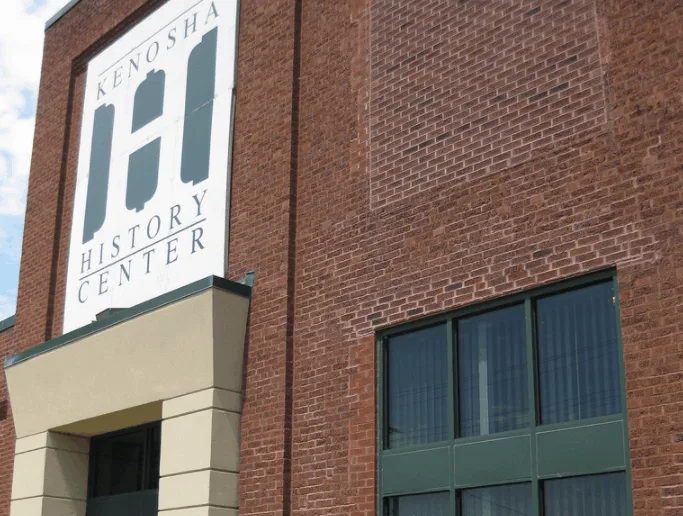 The Kenosha History Center is a great place to learn more about Kenosha's history. They have interesting exhibits and displays from each era. They also have gorgeous, classic cars for you to marvel at.
There's plenty of reading material present at the museum that tells you about the history of the place. Children will enjoy seeing the variety of old toys on display!
Entrance cost: Entrance is free but donations are encouraged. Going to the top of the lighthouse building requires a fee of $10 for adults and $5 for children.
12. Relax at Simmons Island Beach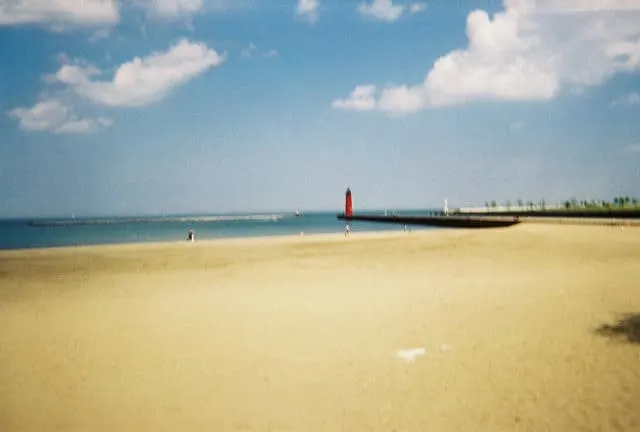 Simmons Island Beach is easily accessible via car. It's connected to the main island via roads so you don't need a ferry to reach the island beach.
The beach is home to two of the best lighthouses in Wisconsin, a boardwalk, a playground for children, and plenty of space for picnics! Relaxing at this beach is one of the best things to do in Kenosha for families.
The island boasts gorgeous beaches that are often considered among the best beaches in Wisconsin to cast away your worries.
Try to visit during the weekdays to avoid the crowds.
If you are planning a vacation with your loved one, you should try the best romantic cabins in Wisconsin near Kenosha, which will make your trip memorable.
13. Take a pic at Southport Light Station Museum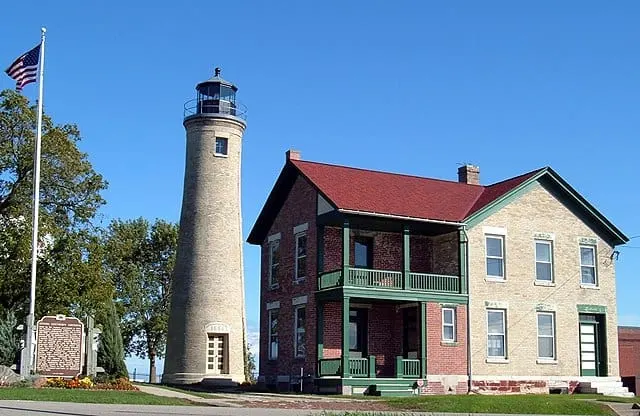 The Southport Light Station Museum is a restored lighthouse that was built in 1866.
The restored lightkeeper's house is also situated next to it, and now serves as a maritime museum. Both provide a stunning backdrop for amazing photos!
You can also climb to the top of the lighthouse for a fee and take pictures with aerial views of Kenosha.
If you are not having enough time, you can also visit Kenosha on a weekend only. No wonder that many consider it one of the most popular weekend trips in Wisconsin here.
Entrance cost: Entry to the museum is free, but climbing up requires a fee of $10 for adults and $5 for children.
14. Walk the Parkside Cross Country Trail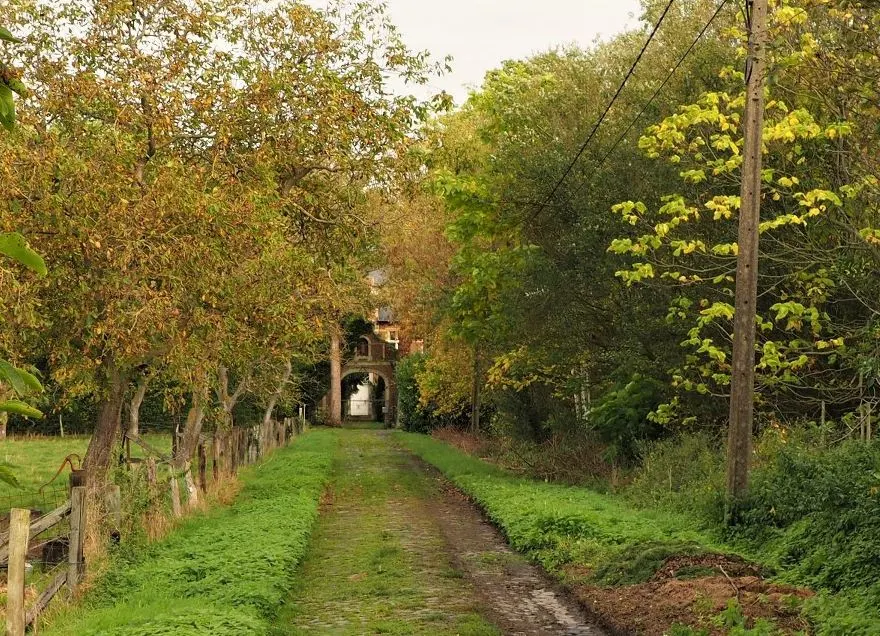 The Parkside Cross Country Trail is a 5-mile trail system. It's exceptionally beautiful during the fall foliage! Walking this trail lets you get some fresh air and exercise.
It also contains a few hills, so walking can be quite fun here. During the winter, this trail is covered with snow, being excellent for skiing!
If you love hiking, make sure to bring your (vegan) hiking boots or backpacks made from recycled materials.
15. Make your own jellies at the Jelly Belly Center
Visiting the Jelly Belly Center is one of the most fun things to do in Kenosha WI, especially for the kids!
At the Jelly Belly Center, you can get a free tour of the Jelly Belly warehouse where you get candy samples and a ride in their train for a journey through the entire storage area.
You can also check out the machinery they use for making their delicious jellies and candies. There are also some art displays made out of jelly beans! They have a gift shop where you can buy souvenirs as well.
All-in-all, it's a wonderful experience for both the kids and the old folks!
Entrance cost: The tour and the samples are for free. You can buy additional jelly beans at their shop, as well as souvenirs.
16. Enjoy a Kenosha Lakefront walk
Kenosha's lakefront lets you explore and take in beautiful views of Lake Michigan. Walk along the lakefront, enjoy the scenic views, watch beautiful seagulls eat leftovers, and marvel at the stunning rocks that wash up the shoreline.
You can also stop for a cup of coffee at Common Grounds coffee shop. The Lakefront walk is one of the most fun things to do in Kenosha and is perfect for anyone looking for the best hiking trails in Wisconsin.
17. Attend a show in Kenosha Comedy Club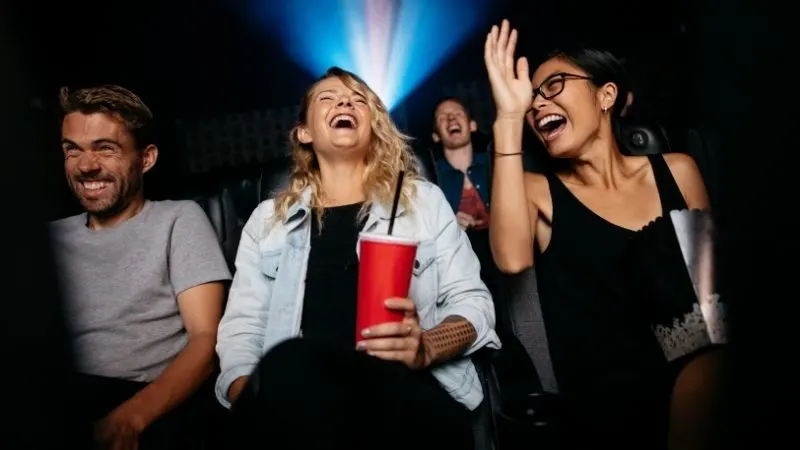 The Kenosha Comedy Club offers you an evening full of laughter and entertainment. Watching a live stand-up comedy show here is one of the most fun things to do in Kenosha for families.
Moverover, there's no minimum drink amount! You can order food and popcorn on your table. Enjoy fun, intellectual live comedy and laugh out loud with your friends and family.
Entrance cost: The ticket price is also very cheap; only $14, including service charges per person.
18. Learn about nature in the Hawthorn Hollow Nature Sanctuary and Arboretum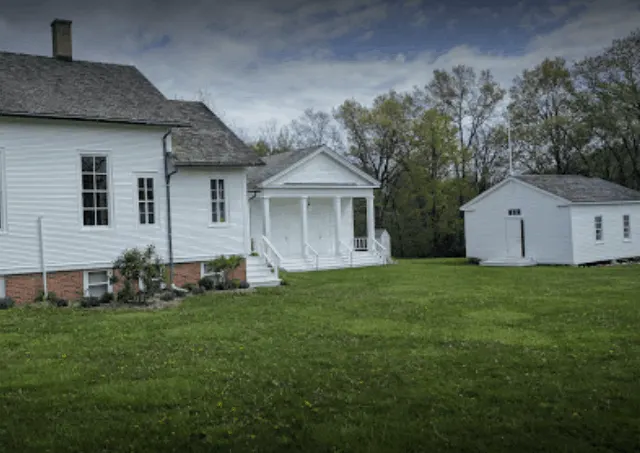 The Hawthorn Hollow Nature Sanctuary and Arboretum hosts interesting events whereby you can learn more about nature. They offer a wildflower walk series, bird lover series, and many summer family programs.
You can also take a walk here and meditate. It offers a peaceful retreat with nature!
Entrance cost: There's no entrance fee to explore the area, although donations are encouraged. The events have their separate individual fees per person.
19. Do Glass Blowing at Flamed Beginnings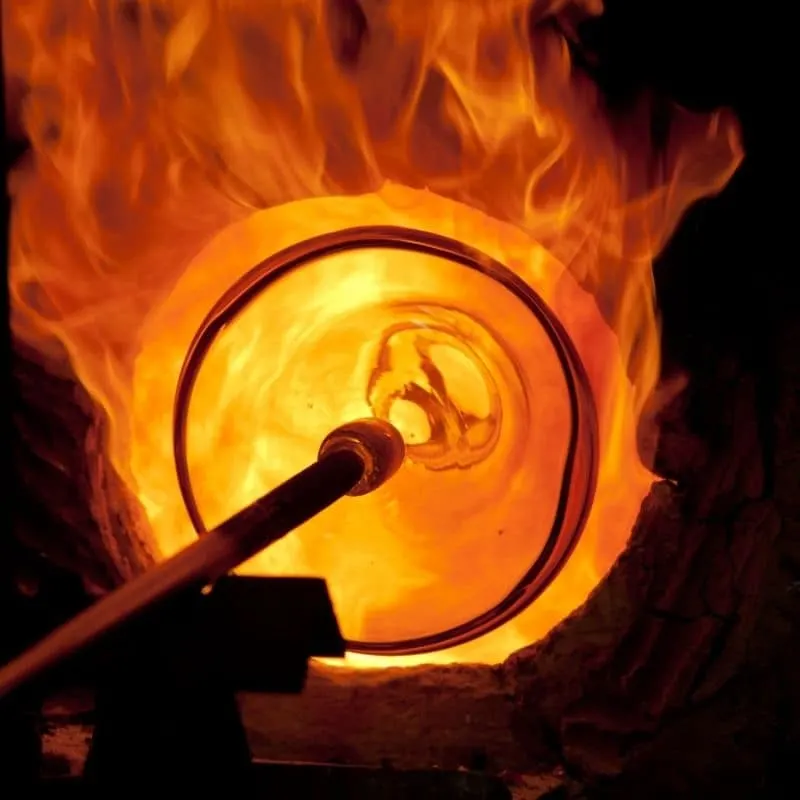 The Glass blowing at Flamed Beginnings is one of the most fun things to do in Kenosha for families. Contact the owner, Mike, to set up personalized classes for you and your kids! It's a fun and rewarding experience!
Entrance cost: The exact fee depends on the number and frequency of your classes!
20. Visit the Jerry Smith Pumpkin Farm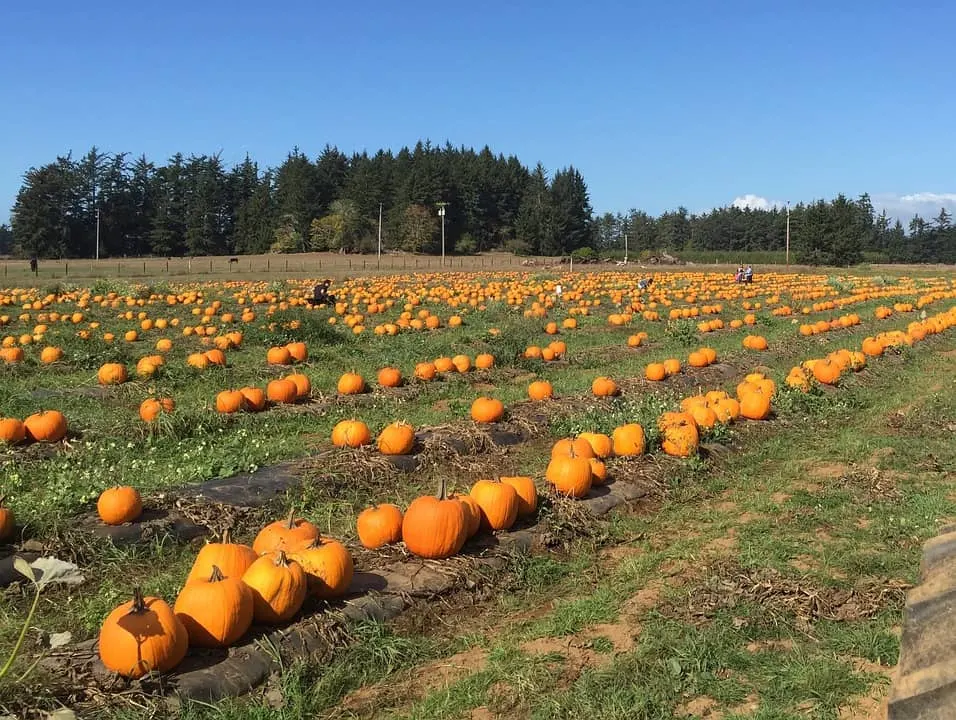 This pumpkin farm was founded in the 1970s by Jerry Smith. Up to date, this farm is run by the Smith Family!
This farm is a lively place to be at, with painted pumpkins, fresh gourmet goodies, a pumpkin-shaped jumping jack, and freshly baked cookies.
You'll also find a petting zoo, and pony and camel rides, making this place ideal for lots of family fun.
21. Marvel at sculptures in the HarborPark
The biennial sculpture walk at Harbor Park is admirable for anyone who has an eye for art. The public art consists of sculptures of people and even public figures made by different artists. It adds to the aesthetic appeal of the Park.
The sculptures are replaced by new ones every two years. For anyone visiting Kenosha, these sculptures are worth marveling at.
22. Go shopping at the Kenosha HarborMarket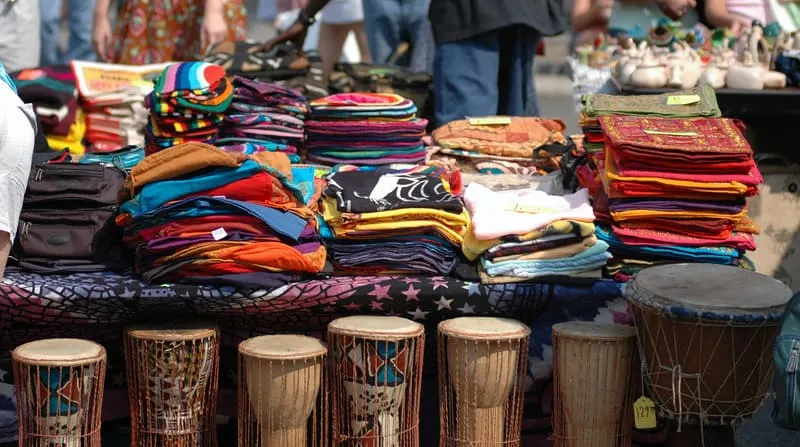 This local mixed market operates year-round. You'll find all sorts of organic fruits and vegetables here.
The local street food in Kenosha includes empanadas, spring rolls and noodles. You also get free samples for tasting!
The market also consists of artisans, jewelry, and wares. If you want an authentic glimpse of traditional cuisines and the arts and crafts of Kenosha, Harbor Market is your go-to place.
23. Watch a Kenosha Kingfish Minor League Baseball game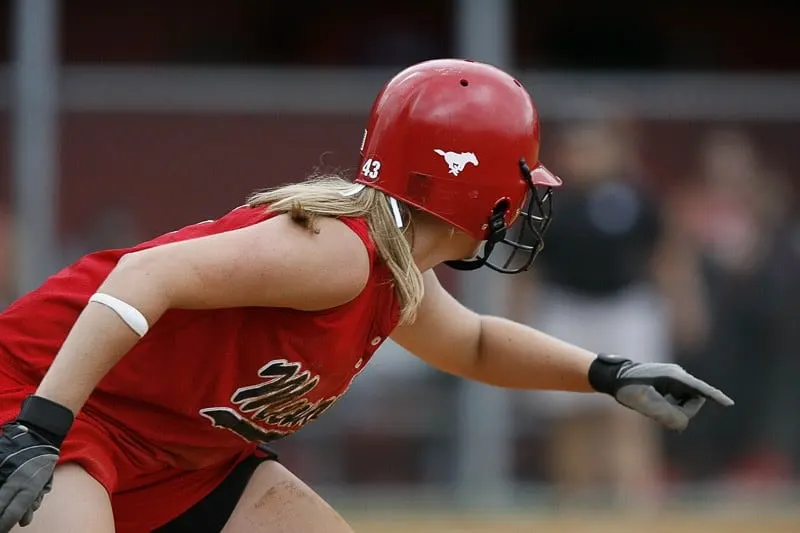 The Kenosha Kingfish are a baseball team consisting of the top baseball players from colleges nationwide. The Kingfish team features minor-league style entertainment, which is incredibly fun to watch.
Witness the state's best baseball players compete against each other and add a lot of fun and thrill to your trip!
24. Take a picture at the Electric Streetcar
What's a trip without memorable photos?
The beautiful electric streetcars take you on a 2-mile tour, showing you the scenic views of Lake Michigan shoreline, Harbor Park, two historic districts, the downtown business district, and the Metra train station.
Hop on board, and capture photos of the beautiful views Kenosha has to offer.
25. Enjoy Peanut Butter and Jam… not on toast!
Kenosha has a concert series that features a wide variety of bands ranging from 80's rock to countryside bands.
The concerts are held at the Veterans Memorial Park on Thursdays, at 11:30 AM – 1:00 PM, and 6:00 PM – 8:00 PM.
Along with fantastic music, it also offers food stalls that serve delicious food. You can even walk to Downtown Kenosha and explore some of the best restaurants in Kenosha.
26. Do a Michigan Lake cruise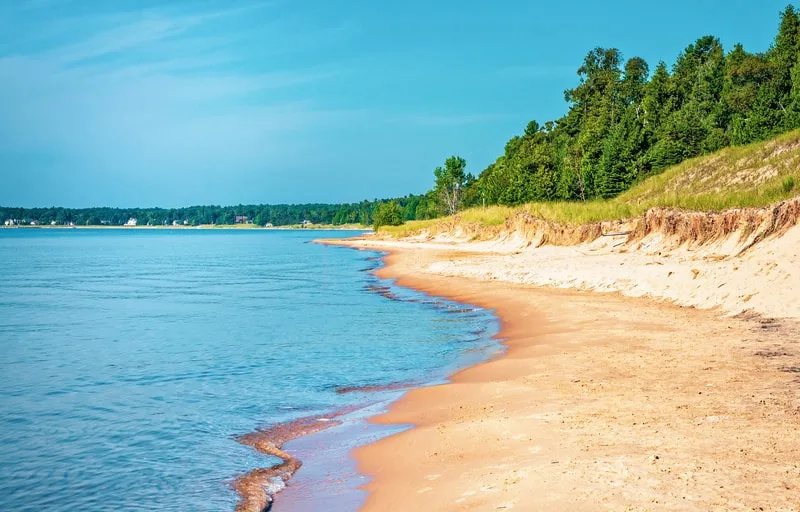 From Kenosha Harbor, you can take a journey on the beautiful Michigan Lake.
You can even include dinner in your cruise ride and enjoy the breathtaking views the lake has to offer.
Doing a Michigan Lake Cruise is just perfect when looking for unique getaways to vacation in Wisconsin.
An insider tip is to take this cruise around sunset to get the most beautiful views.
Just head over to Kenosha Harbor and there will be plenty of charters and cruise ships prepared for you! Some of them might require you to book in advance, though.
27. Go hiking near Kenosha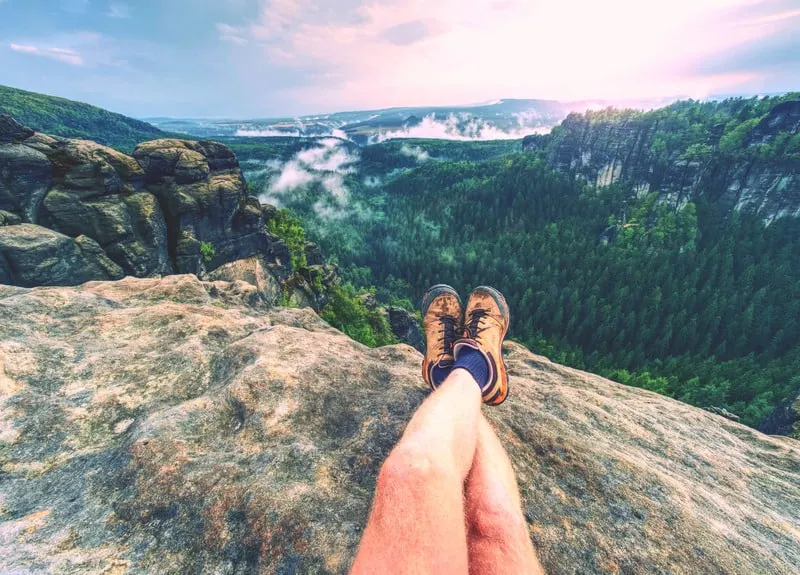 Hiking is one of the best ways to get some fresh air and give your physical health a boost.
You might be surprised but there are some pretty amazing hiking trails near Kenosha….some of them are even considered the best hiking trails in Southern Wisconsin.
Here are some of the best hiking trails near Kenosha for you to explore:
Poerio Park Nature Center Trail
Jean McGaw Memorial Nature Preserve trail
Des Plaines River Trail
Kenosha Sand Dunes Trail
28. Enjoy fall foliage (in autumn)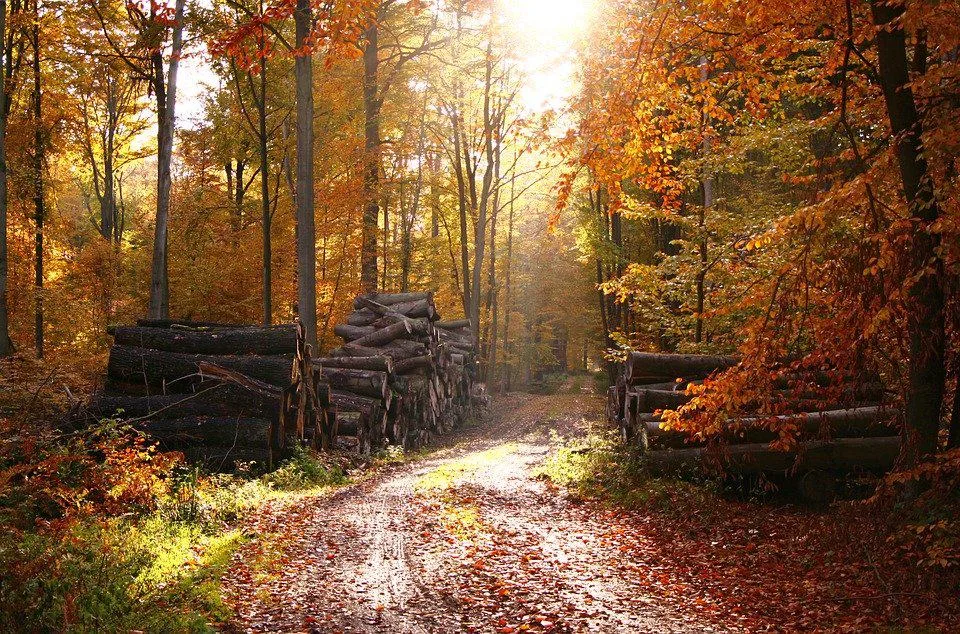 The city of Kenosha is stunning in autumn, as the aspen leaves sport their fall colors and create picture-perfect views throughout the city.
The colors of fall are worth admiring and have a very therapeutic appeal to them. Visit the city of Kenosha during Autumn and enjoy the beautiful colors.
Here are some of the best places to witness the spectacular Wisconsin fall foliage:
Sanders Park Hardwoods State Natural Area (definitely one of the most popular State Parks in Wisconsin)
Petrifying Springs Park
Hawthorn Hollow Nature Sanctuary and Arboretum
Pike Trail
Prairie Springs Park
29. Go Skiing in Wilmot Mountain in winter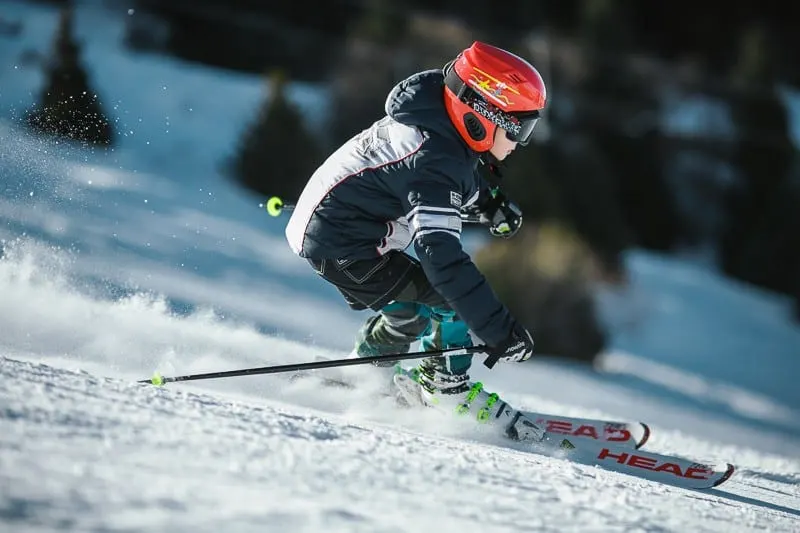 Wilmot Mountain is a part of Vail Resorts and offers fun-filled activities to create beautiful memories with friends and family.
During the winters, the mountains get covered in ample snow, making it perfect for skiing. Visiting this mountain is one of the coolest things to do in Wisconsin in winter.
Head over to Wilmot Mountain for an ultimate skiing experience while enjoying the breathtaking mountain views.
Entrance cost: Mon-Thurs: Adults $60, children $55, Fridays: Adults $70, children $65
30. Go ice skating in winter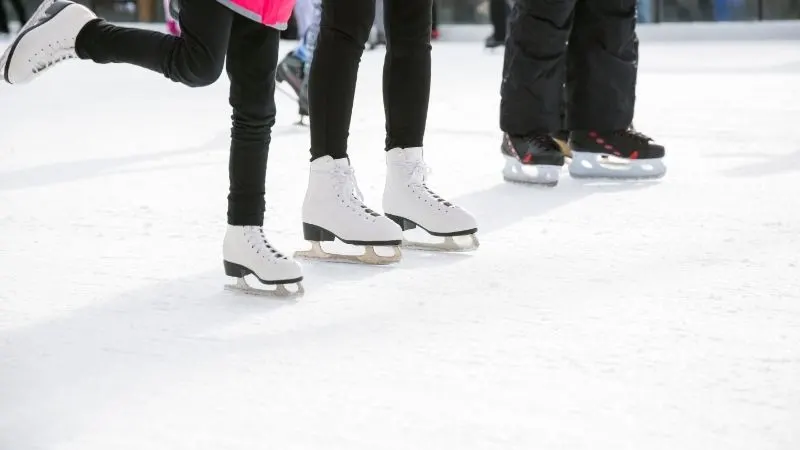 The city of Kenosha experiences snowfall for about 3 months, during which there's ample snow for a rewarding ice skating experience.
Kenosha's ice skating is open all year round. You can visit the Kenosha Ice Arena for a fun ice skating experience with friends or family.
You can also visit the Skate Room, which offers special activities to make ice skating even more fun for children.
---
Short FAQ about Kenosha, Wisconsin
What are things to do in Kenosha at night?
You can enjoy nightlife and visit one of the numerous clubs or pubs in town such as the Public Craft Brewing Co., the R'Noggin Brewing Company or Stan's Place.
How to get to Kenosha from Chicago?
There are 2 ways to get from Chicago to Kenosha; by train or car.
How to get to Kenosha from Milwaukee?
There are 3 ways to get from Milwaukee to Kenosha; by bus, taxi or car.
---
Attractions in Kenosha, Wisconsin Map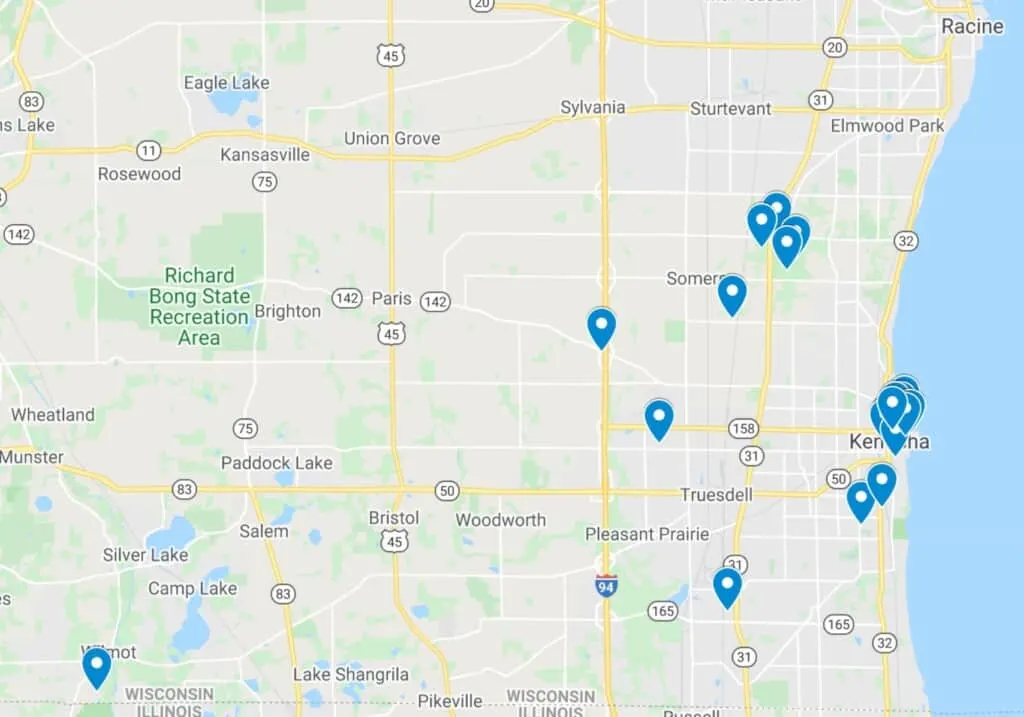 ---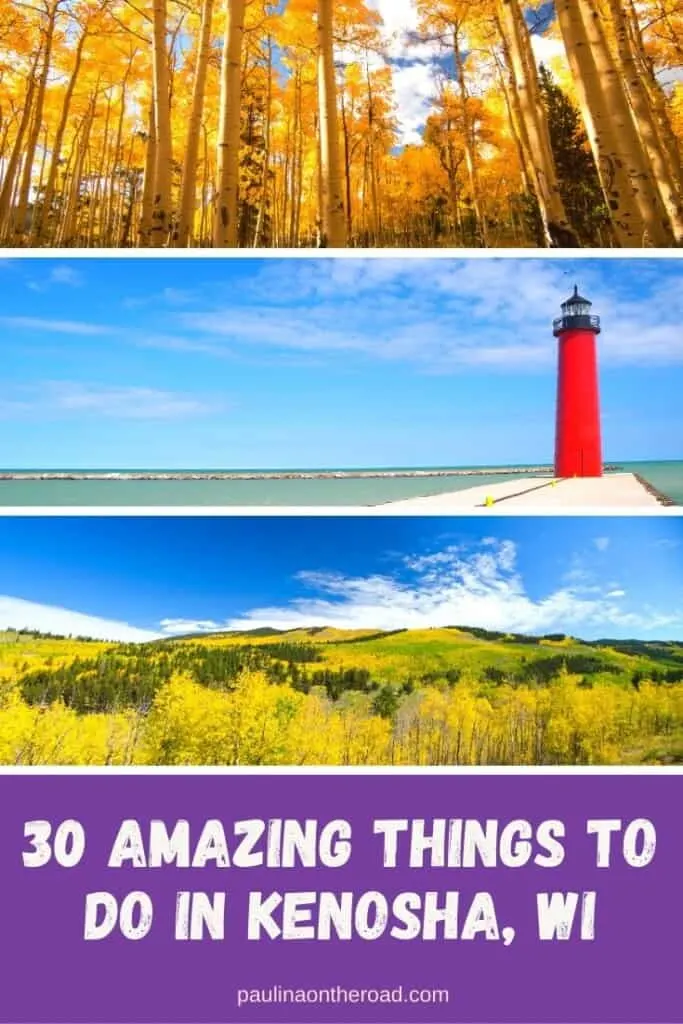 ---
Hola! I am Paulina, a fervent travelette who crossed the Atlantic Ocean by Boat HitchHiking. On my blog, you'll find all the tips to make the most of your holiday. Get ready to enjoy outdoor and sustainable travel like hiking, cycling or sailing. Let's hit the road together!