A selection of the best yoga retreat centers in Wisconsin according to a registered Yoga Teacher
Written by: Lucile Hernandez Rodriguez
Wisconsin can be considered one of those states that can offer fun and exciting outdoor activities and amazingly breathtaking natural sites.
More than that, those are the very reasons this place is also perfect for a weekend retreat of healing and rejuvenation.
Whether you're a local in need of a peaceful getaway, a yogi wanting to find a community, or just visiting this state and wanting to keep up with your wellness routine, Wisconsin has plenty of options for that refreshing yoga retreat.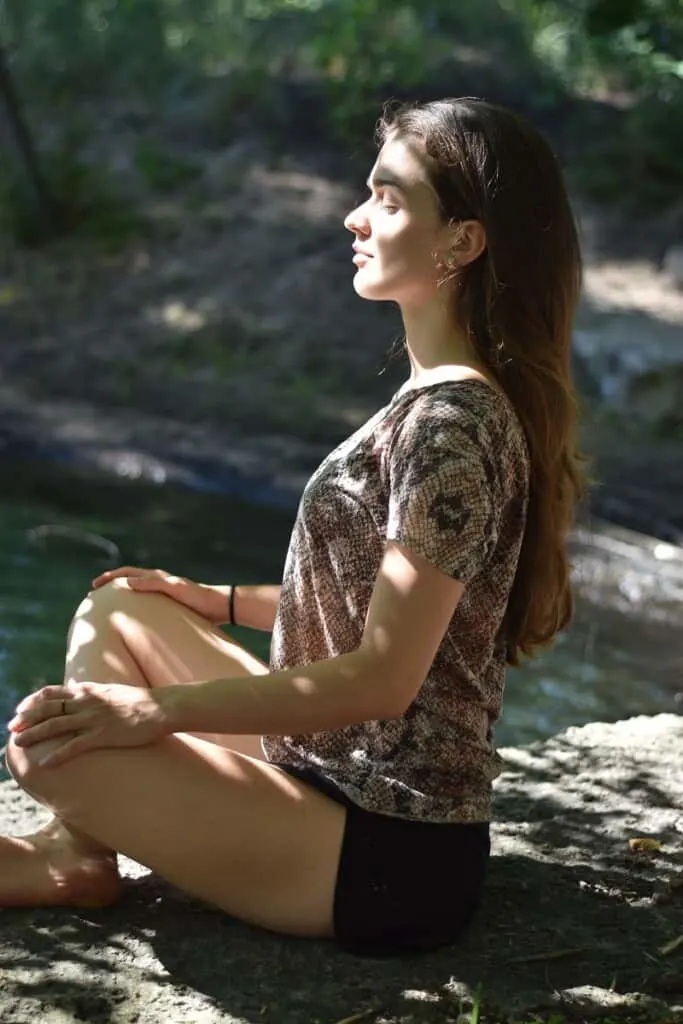 This blog is supported by you, dear reader. If you purchase through a link, I earn a small commission. As an Amazon Affiliate, I earn from qualifying purchases.
Top resources to travel Wisconsin
✎ Plan the ultimate Wisconsin road trip (no backtracking!) with the Perfect Wisconsin Road Trip itinerary – Buy now for less than 12$

✈ Find the best hotel deals in Wisconsin with Trivago

➳ Book vacation rentals in Wisconsin with VRBO

✔ Book tours in Wisconsin with Viator

☘ Get the best discounted outdoor gear (outlet) at REI.com

$ Get Wisconsin hiking guides and maps at REI.com

✎ Never leave without travel insurance. I get mine at SafetyWing. It is easy to set up, cheap, and reliable.
10 Recommended Retreats In Wisconsin
Ready to go on that transformational yoga retreat? Here are 10 of the most amazing yoga retreats you can find in Wisconsin.
1. Rooted Soul Farm Retreats – Madison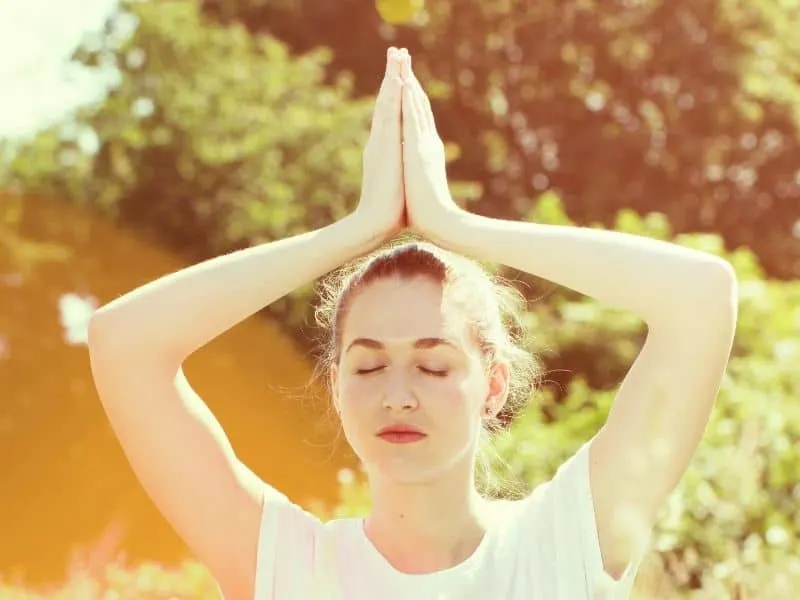 Get off your newsfeed, disconnect from social media, and get into yoga – in a barn house!
Rooted Soul Farm Retreats offers both day and overnight retreats, specially tailored for anyone who wants to de-stress and take a break from their hectic schedule.
And the big plus – the rustic barn house is where you'll be doing your yoga and meditation.
This is one of the best things to do in Madison, Wisconsin for those who need a break from the daily grind.
2. Journey Inn – Maiden Rock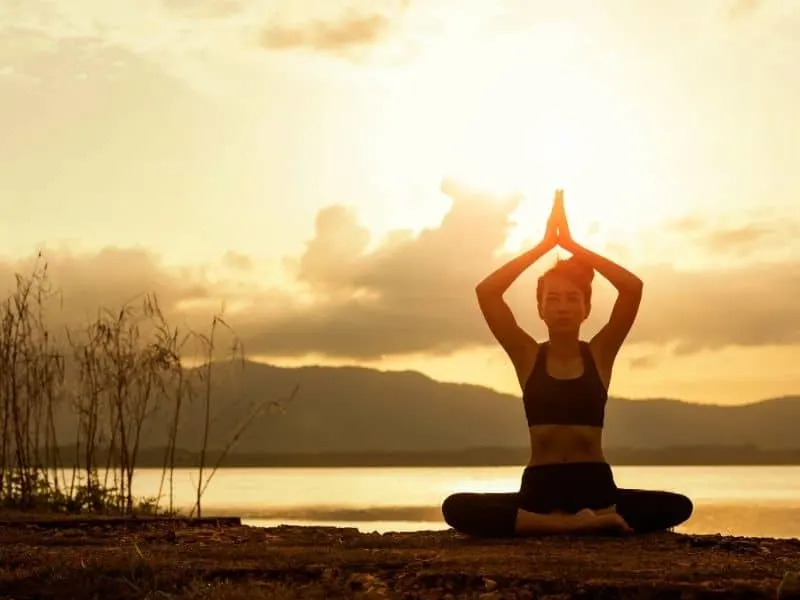 This bed and breakfast and wellness spa offer customized retreats, including yoga nidra meditation, as well as other wellness services. Journey Inn can be the sacred space you need for renewal and healing.
The eco-retreat facility offers comfortable rooms and beautiful natural surroundings to get you into that meditative state.
It's also a recommended retreat center for families who want to tag along with their kids. Just perfect also when looking for both a yoga and wellness retreat in Wisconsin.
3. Artha Yoga – Amherst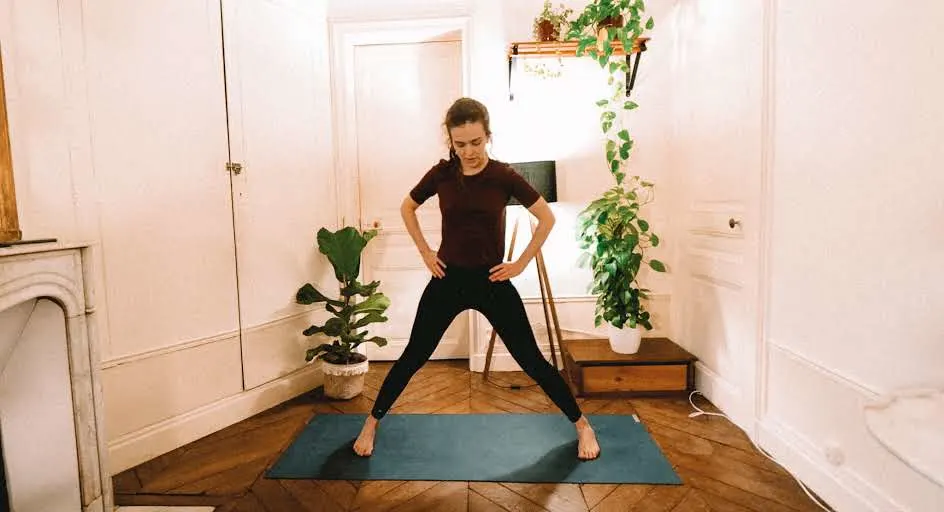 Want to experience green living as you deepen your yoga and meditation practice? Artha Yoga Sustainable Living Center is the perfect place to experience living in harmony with the environment.
Yoga classes, specifically vinyasa flow style, are led by Marguerite Ramlow, owner of Artha Yoga Studios.
Currently, Artha Yoga Studios does not accept in-person yoga classes but does hold live online classes.
4. Breathe Yoga & Wellness Center – Janesville
Breathe offers various holistic services, one of which is a Barre yoga class. Barre applies aerobics into the workout routine to pump up your blood, which makes this an excellent intense yet low-impact cardio workout.
Whatever age or shape you are in, Breathe can offer you a welcoming space to continue your yoga practice. No wonder that it is often considered one of the top retreat centers in Wisconsin.
5. Andrea Russell Retreats – Madison
This retreat is offered by – yes, you guessed it – Andrea Russell, a Wisconsin-based "Ayurvedic health counselor and yoga therapist."
When you join Ms. Russell's retreat in Wisconsin, you'll be doing your practice, which will include yoga, meditation, and Ayurveda, in various locations in the area. She also shares her practice in different parts of the world, such as Costa Rica and Bali.
If you want to get away from the stress of life and just want to immerse in a quiet journey of introspection, you might want to check her out.
6. Justin Trails Resort – Sparta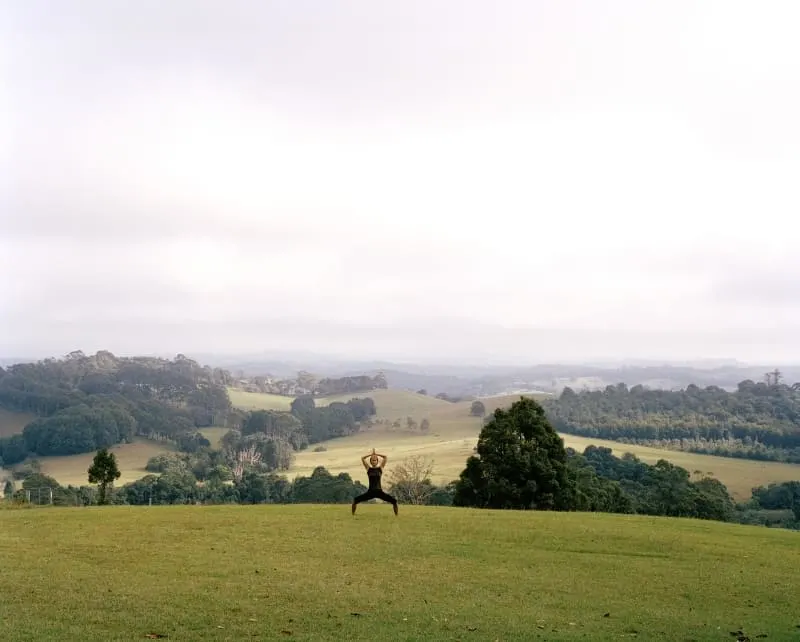 This dreamy place in Sparta is what you need to kick back and relax. Restorative yoga and self-exploration retreats are offered on a weekend basis. If you want to learn how to cook healthy meals, joining this retreat is a must since it's part of the program.
Want to check out the weekend yoga itinerary? You can find it all here.
7. Peace Tree Yoga – Burlington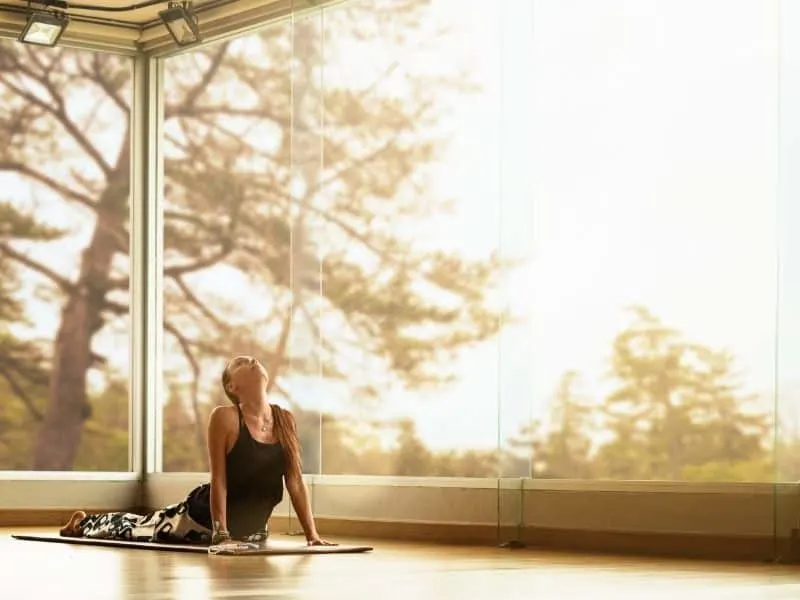 Peace Tree Yoga offers weekend yoga retreats in different locations. Activities include yoga and mindful meditations, as well as hiking in Sedona vortices.
The weekend retreat also includes a relaxing massage and an unlimited downtime to refresh your mind and body.
Peace Tree Yoga also offers different types of yoga classes, including Hatha, Hot yoga, prenatal, and yoga for kids.
8. Perennial – Fitchburg
Perennial offers different types of yoga programs for all yogis – regardless of skill and experience.
Their in-person yoga series features six weeks of practice with your chosen teacher based on the type of class you want to join. Yoga classes offered include Ground Yoga, Flow Yoga, and Radiate yoga in their Madison and Fitchburg studios.
9. Madeline Island Yoga Retreat by Travel Well Yoga Retreats – LaPointe
Get yourself ready this fall for a refreshing four-day retreat on Madeline Island. The retreat features daily yoga classes, as well as an Ayurvedic class and cooking class.
Be nourished with healthy farm-to-table meals in this retreat as you get together with like-minded women and experience what should be one of the best vacations you will have in a long time.
Related: Things to do in Apostle Islands
10. Waves Yoga Studio – Sturgeon Bay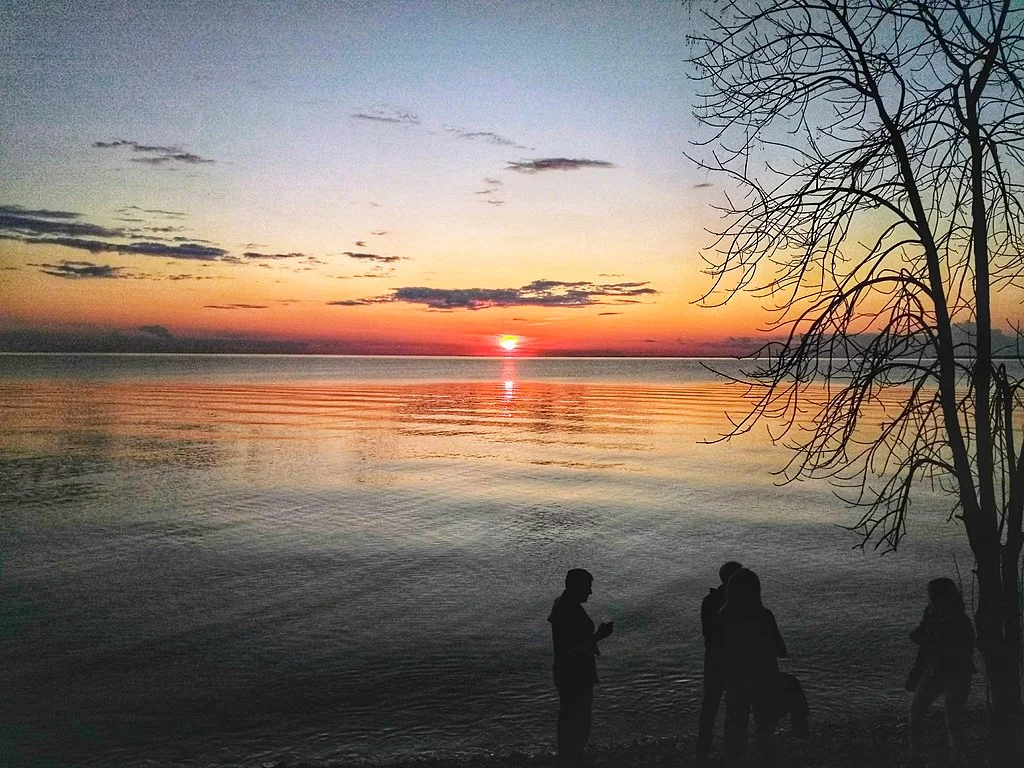 There's nothing better than deepening your yoga and meditation practice in paradise where you can experience breathtaking sunset, a relaxing beach getaway, a bonfire, and connect with nature in general.
Waves Yoga Studio offers a three-day yoga retreat in Bridgeport Resort in Sturgeon Bay. A typical day will include yoga classes and workshops, as well as other activities such as kayaking, and spa services. The striking natural scenes will make it easier for you to settle down and meditate.
Related: Things to do in Door County, WI
These were some of the very best yoga retreats in Wisconsin. In order to be fully prepared, let me share briefly some insider tips to make your yoga retreat in Wisconsin a success.
---
Insider Tips: Preparing for Your Yoga Retreat in Wisconsin
Before you head on to a peaceful retreat doing meditation and yoga, you have to prepare for your journey. You may have been to retreats before but each place you visit will bring a whole new experience, so preparation is the key to keep you mentally and physically ready.
If it's your first time to ever go on a retreat, there could be that anxiety about how things might go or whether or not you can keep up with other retreaters.
Don't sweat it – you'll be fine. And it doesn't matter whether one is an experienced yogi or a newbie – going on a retreat still requires preparation. Below are some tips to do just that.
Related: Amazing Romantic Cabins for a Wisconsin Getaway
1. Keep up with your yoga practice
The best way to prepare for a yoga retreat is by practicing yoga on your own if you have time. And the best and most convenient place to do this is at home. By practicing on your own, you get to move and progress at your own pace.
You'll then become more confident and comfortable practicing alone. With this confidence, nothing will stop you from unrolling your mat anywhere and starting with your yoga session – may it be in a park, in the woods, or on the beach.
A helpful reminder is to never practice poses that are considered generally challenging and those that you've never done two weeks before your retreat and instead spend time practicing the basics.
You don't want to risk getting injured before your trip. In addition, don't overdo your practice as your body needs to rest too.
If you're not confident about the types of yoga done in your chosen retreat, don't worry too much about it as you'll be given enough time to learn and execute them.
To start your home practice with my free 17-page ebook and know how to adjust your practice to your body, click here.
2. Know your intentions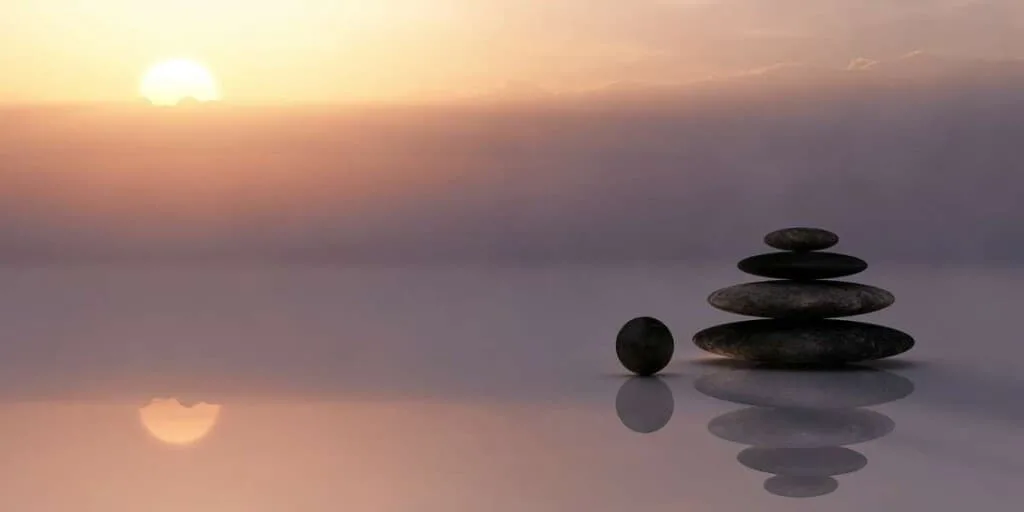 Going on a yoga retreat can be a great opportunity to deepen your practice and embark on a spiritual journey of self-discovery.
You may want to be clear about what you hope to learn and develop in the retreat and what you aim to feel once it's done.
3. Study your destination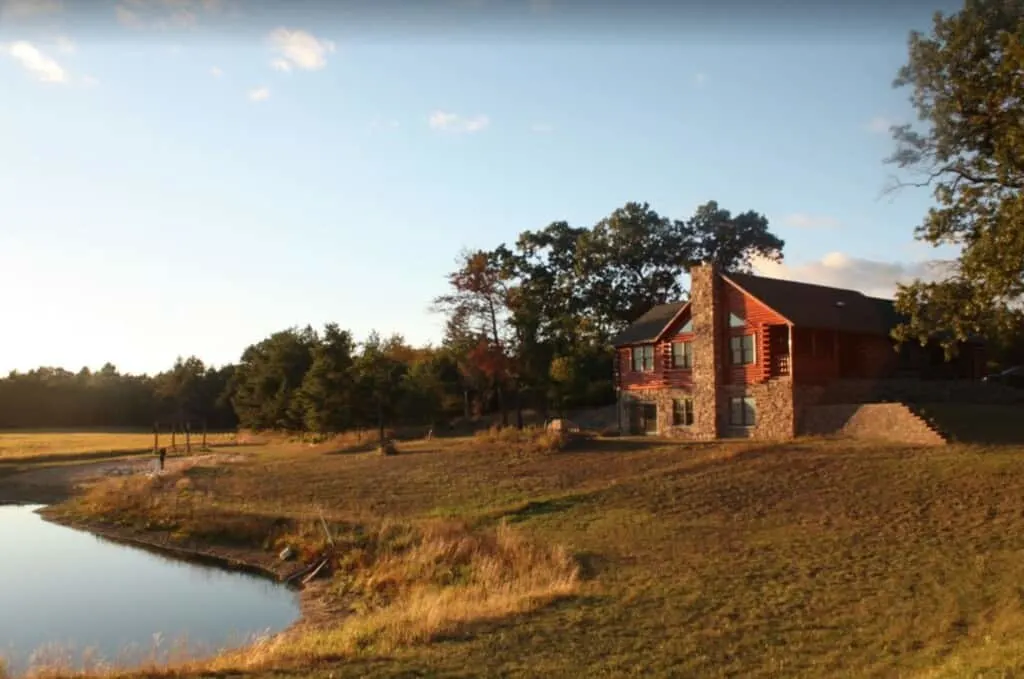 When planning your trip, it's only smart to learn about your destination. The same thing applies when traveling to yoga hotspots. This makes you look forward to your trip even more.
Most retreat programs also allow you to explore the area on your own.
In addition, doing your homework on your destination gives you an idea of what to expect about the place, culture, and food. This also helps you better adjust to your surroundings once you arrive.
Related: 15 Places to Vacation in Wisconsin
4. Pack light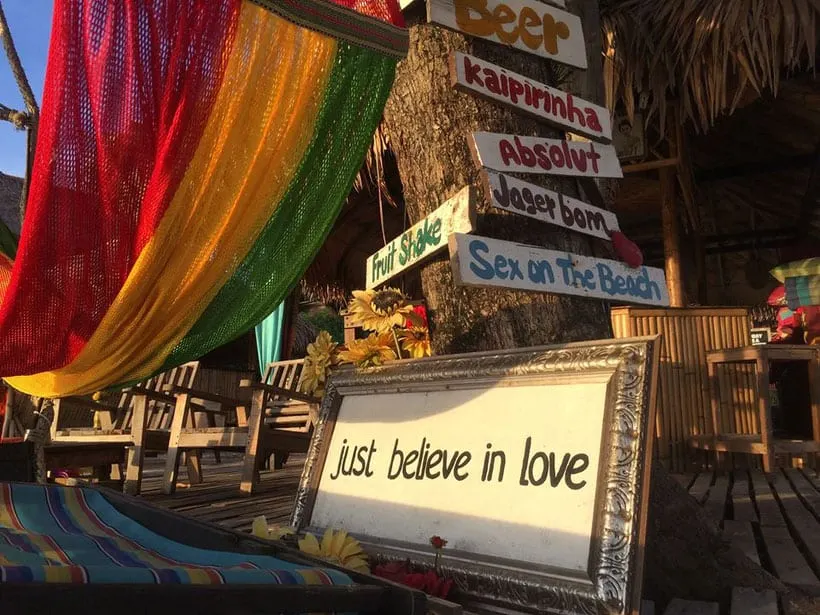 You don't need your bag to be filled with all your yoga outfits. Just a couple of yoga leggings will suffice as you might find yourself putting on the same outfit repeatedly because it's a lot easier.
And of course, don't forget to bring your yoga essentials, such as your trusty travel mat and other yoga accessories.
Related: Eco-friendly and Affordable Fashion Brands
5. Practice mindful eating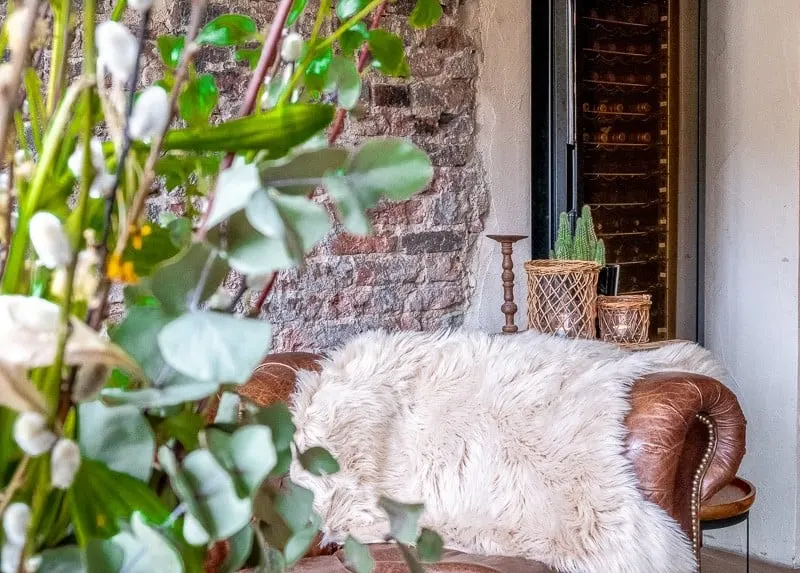 Most yoga programs that offer meals as part of the package serve organic healthy food. When going on a yoga retreat, you need nutritious food that gives you plenty of energy without working your body too much for digestion.
This means whole foods or vegan or vegetarian meals, and avoiding alcohol and caffeine.
If you're not used to this kind of diet, it could be shocking for your system. Before your retreat, start cutting back on processed foods and switch to mindful healthy eating.
6. Increase self-awareness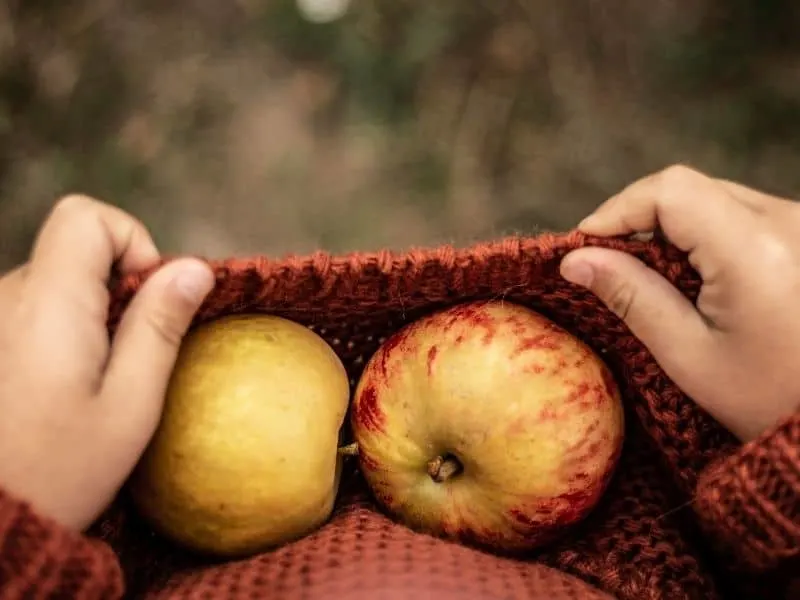 Besides mindful eating, one important way to be prepared is to improve your self-awareness through mindful practice. Be in tune with your mind and body and really notice how you feel each day.
By being aware of your thoughts and sensations, you are helping yourself set boundaries when you go on a retreat.
For instance, if you feel that your body has done much during one of the days of the retreat, you might want to sit it out and give it a rest instead of forcing yourself to do more physical activities.
The good thing about cultivating self-awareness is that you're actually doing an important element of meditation.
Final Thoughts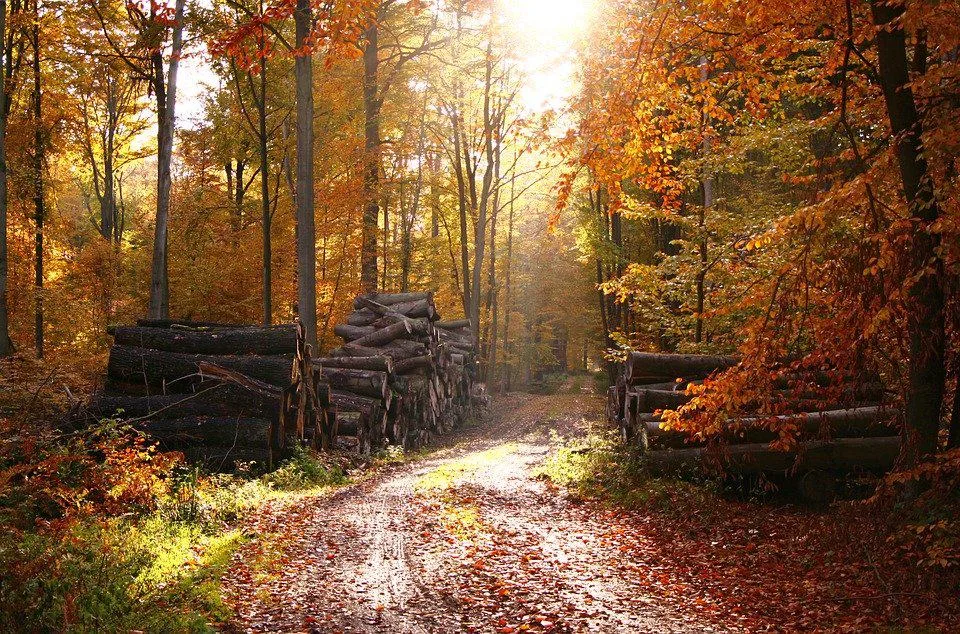 With so many amazing retreat facilities in Wisconsin, it might be difficult to choose the one that's ideal for you. Know which style of yoga you wish to develop and also consider where the retreat will be held.
Whatever you choose, remember to keep your mind and heart open to the experience. Get ready, but also welcome any surprises that may come your way during your retreat.
---
About the author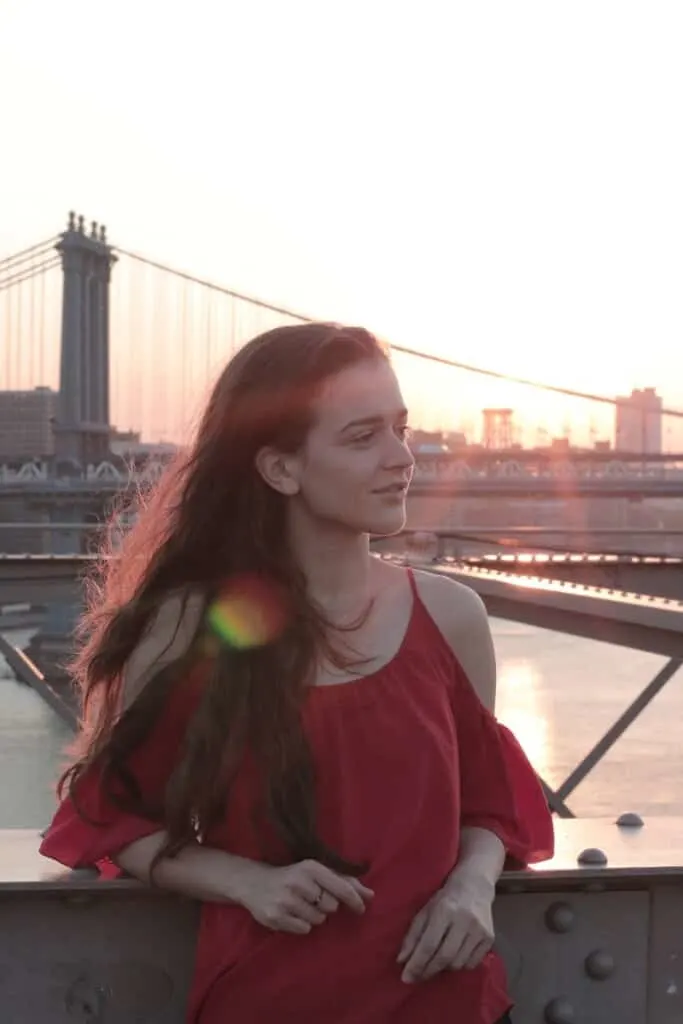 Lucile Hernandez Rodriguez is a Registered Yoga Teacher, Blogger and Mindful Business Advisor. She shares actionable advice on Mindfulness, Yoga and Travel on her blog, www.lucilehr.com
---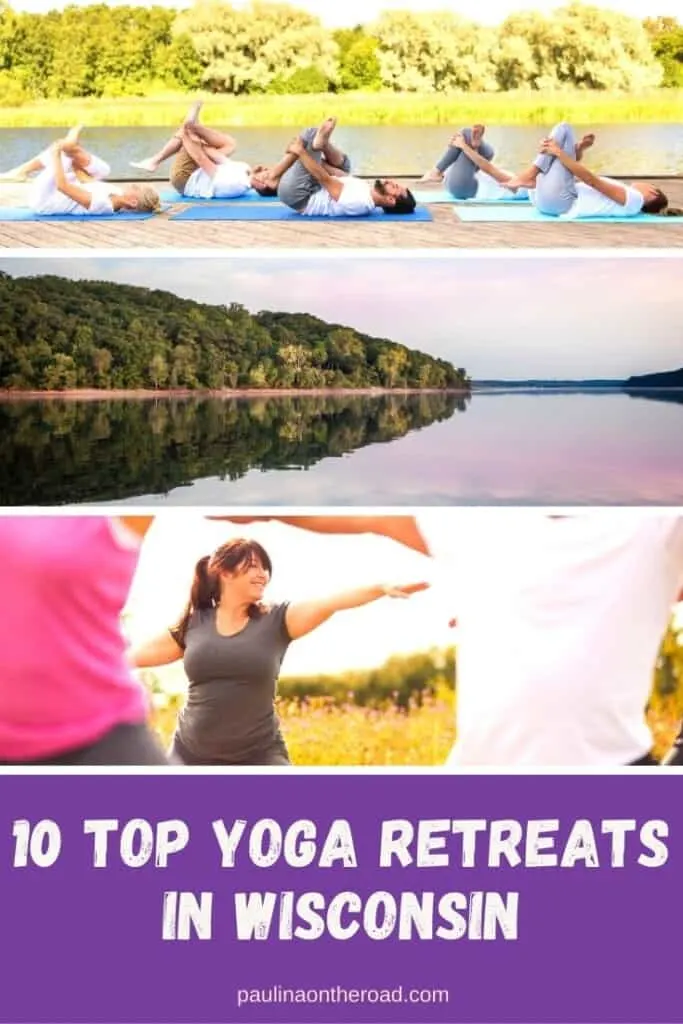 ---
Hola! I am Paulina, a fervent travelette who crossed the Atlantic Ocean by Boat HitchHiking. On my blog, you'll find all the tips to make the most of your holiday. Get ready to enjoy outdoor and sustainable travel like hiking, cycling or sailing. Let's hit the road together!