20 Cool Things to do in Green Bay, Wisconsin
A travel guide to Green Bay, WI with the best shopping, attractions, parks & more in Green Bay, Wisconsin
Madison and Milwaukee might get the most attention from the visitors to Wisconsin. However, Green Bay, one of the smallest cities in the United States is one of the most vibrant and supportive towns that you can find in the States.
Home to the NFL team Green Bay Packers, the city offers a wide variety of activities for all ages to enjoy.
The home of the Packers is not only a football destination. Also, outdoor enthusiasts, history buffs, and even avid eaters will be impressed with various things to do in Green Bay, Wisconsin.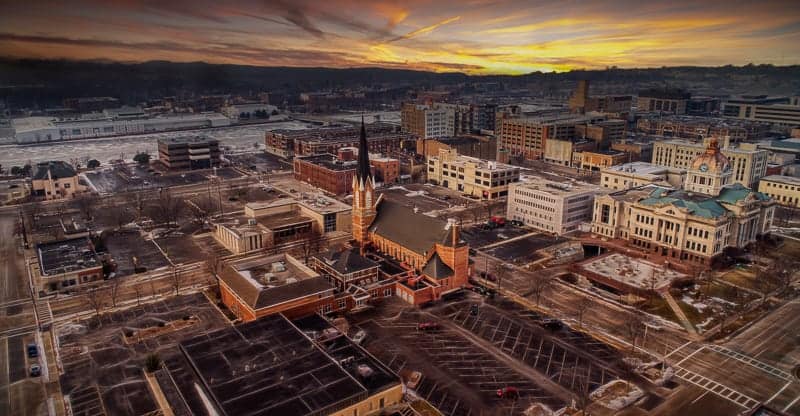 You might also consider Green Bay for a staycation as well, be it in summer or winter.
It is home to many beautiful inns, cabins, and lodges where you can spend your weekend relaxing with a view. The area is also famous for hosting some of the most romantic cabins in Wisconsin.
Be ready to enjoy long walks around the parks or unleash your adventurous side by visiting amusement parks, relax at the beach, have a spa treatment, taste the delicious cuisine, or visit the wildlife sanctuary.
It's thus perfect when looking for great Wisconsin vacation ideas.
Plan to stay local as there are plenty of budget-friendly or more luxurious options here in Green Bay for a great getaway. It is also home to some of the best resorts in Door County and the best resorts in northern Wisconsin for you to consider.
Thanks to affiliate links, I pay my bills. If you make a purchase through them, I may receive a small commission at no cost to you. As an Amazon Associate I earn from qualifying purchases. All opinions are always mine. Merci!
Useful Travel Information for Wisconsin
✎ Plan the ultimate Wisconsin road trip (no backtracking!) with the Perfect Wisconsin Road Trip itinerary – Get it here

✈ Book cheap flights to Wisconsin with Skyscanner

✔ Book tours in Wisconsin with Viator

➳ Book holiday and vacation rentals in Wisconsin with VRBO

❖ Rent a car at the best rates with DiscoverCars

☘ Get the best discounted outdoor gear (outlet) at REI.com

$ Get Wisconsin hiking guides and maps at REI.com

✎ Never leave without travel insurance. I get mine at SafetyWing. It is easy to set up, cheap, and reliable.
Overview of the best things to do in Green Bay, WI
Ride the Zippin Pippin
Visit the wildlife sanctuary
Play in the title town
Find your zen at the Green Bay Botanical Garden
Taste the best Kringle (Scandinavian pastry)
Take a tour of Lambeau Field
Feed the Giraffe at the New Zoo & Adventure Park
When looking for activities in Green Bay, Wisconsin, have a look at the tours offered by Viator. – Check prices here
What is Green Bay, WI famous for?
Green Bay is the oldest community in Wisconsin. It is a place where farming, dairy cows, and cheese are as much a part of the area's robust history, outdoor beauty, and famous professional football team, the Green Bay Packers.
The NFL team is so successful that Green Bay has nicknamed itself "Titletown, USA."
But you may be wondering what to do in Green Bay besides football?
Well, there are numerous things you can do such as visit the beautifully manicured rows of flowers at the Green Bay Botanical Garden, hiking paths, or the natural history museum at the Cofrin Center for Biodiversity.
Green Bay is thus a fabulous choice when looking for cool things to do in Wisconsin in winter such as ice skating.
Nearby in Door County, you'll also find some of the most amazing snowmobile trails in Wisconsin.
From outdoor activities to unique food and dining, Green Bay is one of the best places to vacation in Wisconsin.
Best Hotels in Green Bay, WI
Budget
Bay Motel **
Wingate by Wyndham Green Bay **
Home2 Suites Green Bay **
Mid-Range Accommodation in Green Bay
SpringHill Suites by Marriott Green Bay ***
Country Inn & Suites by Radisson, Green Bay North, WI ***
Hampton Inn Green Bay Downtown ***
Upper Range
Lodge Kohler ****
Aloft Green Bay ****
Hyatt Regency Green Bay ****
For even more options, check out my guide on the best hotels and resorts in Green Bay, WI.
---
1. Visit Children's Museum, Green Bay
Located near Bay Beach Amusement Park, Green Bay Children's Museum is one of the fun things to do in Green Bay with kids. Completed in 2012, it provides children with programs and exhibits that aim at stimulating their curiosity and interest in learning.
If your kid dreams of playing professional football and leaping into a crowd of screaming fans, check out the GetUp & Get Moving exhibit. Other facilities in the museum include a recycled art studio and a building literacy with Lego.
It is open Sunday and Monday from 12:00 pm to 5:00 pm and from Tuesday to Saturday from 10:00 am to 5:00 pm.
The entrance fee is $8 per person, for seniors, it is $7 and for children under 15 months, it's free.
2. Eat out in restaurants in Green Bay, Wisconsin
One of the best parts about going on vacation is trying the local cuisine, and Green Bay offers a classy, comfortable, and flavorful eating experience.
Start your day with a breakfast and espresso served at Grapevine Cafe. You can also try Sunrise Scrambler or Bird's Nest.
For a nice family meal, Nakashima of Japan is great. Here kids will love the high-flying antics of the hibachi chefs. Try 1951 West as well where dipping fruits in the chocolate fountain during a Sunday brunch is loved by kids and adults alike.
Angelina Authentic Italian Restaurant is the place for Italian cuisine, and if you are looking for a classic restaurant, Wally's Spot Supper Club should be your first stop. Look for the traditional Walleye, Perch or Pollack.
These are some of the best restaurants in Green Bay Wisconsin that you can try.
3. Visit the Bay Beach Amusement Park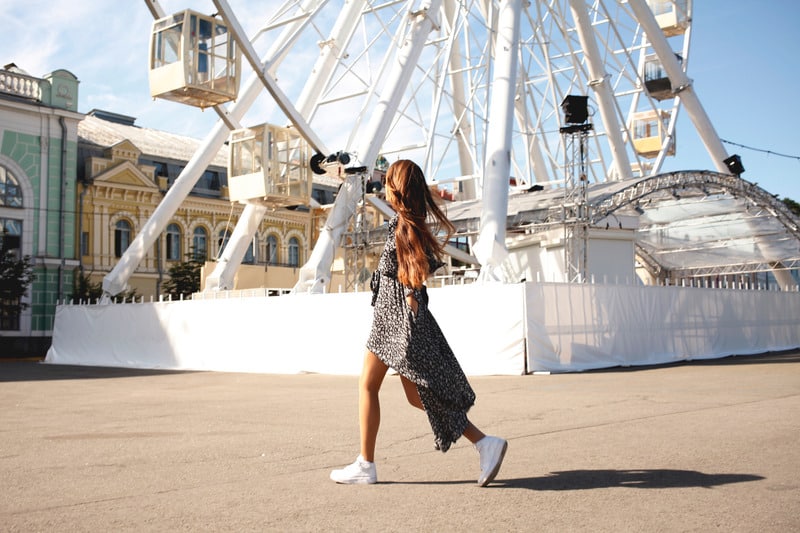 The Bay Beach Amusement Park is a well-kept secret just two hours north of Milwaukee and situated near the mouth of the Fox River in Green Bay, Wisconsin. It is a place that is kid-friendly, relatively low-cost, and one of the best Green Bay attractions.
This municipal amusement park comprises various spots that are worthy of sightseeing. There are around 22 operating rides in the park which locals and sightseeing tourists can enjoy.
Let the kids loose on any of the park's rides, while adults relax and grill out at the Bay Beach Pavilion, or any of the seven large shelter and picnic areas. Movies, dances, and other local events are held here too.
The park is open from 10:00 am to 9:00 pm. The general admission and parking are free, while the ride ticket is 25 cents each.
4. Visit the National Railroad Museum
Established in 1956, the National Railroad Museum is located in a suburb in Green Bay, Wisconsin. The railroad museum is one of the oldest institutions in the country that is committed to preserving the railroad history of the United States.
Railroad history comes to life with over 70 pieces of vintage rolling stock including Eisenhower's WWII command train, the Union Pacific Big Boy, and the Rock Island Aerotrain.
The museum is home to an extensive collection of rolling stock and historic locomotives that span more than a hundred years. You can also enjoy a 25-minute train ride tour of the museum.
The entrance fee for adults is $10, for children aged 2 to 12, it is $7.50, and for seniors, $9.
5. Wander in the Green Bay Botanical Garden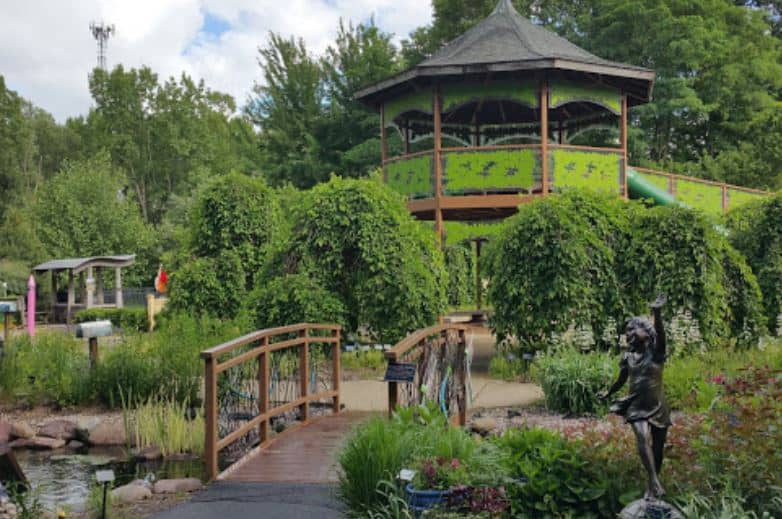 The Green Bay Botanical Garden, established in 1996, is located on 2600 Larsen Road, Green Bay, WI. Wandering through the garden is one of the best Green Bay activities you can do.
It consists of around thirteen garden collections spread across 47 acres of land. The 23.5 acres area is developed with lush gardens, outstanding architecture and peaceful woods which sets the stage for a horticultural adventure through plants that thrive in the Upper Midwest.
The gardens here worth seeing are Agnes Schneider Terrace where ornamental grasses and perennial flowers are found while the Four Seasons Garden features magnolias and lilacs.
Both children and adults will enjoy a variety of educational programs and year-round special events here.
6. Learn in Heritage Hill State Park
The Heritage Hill State Park is a historical park with an open-air museum. It is located on 2640 S Webster Ave in Green Bay, Wisconsin. It's one of the prettiest and best state parks in Wisconsin.
The main attractions in the State Historical Park of Green Bay are endangered buildings and more than 30 historic structures.
These structures include the buildings from Fort Howards, the Belgian Farmstead outhouse, and the log cabins from the fur trade era.
Sightseeing tourists can immerse themselves with history by engaging with live historical interpreters who are dressed up in period clothing.
The entrance fee for adults is $10, and for children 3-15 years old and seniors, $8.
7. Do a hike in Brown County, WI Fonferek's Glen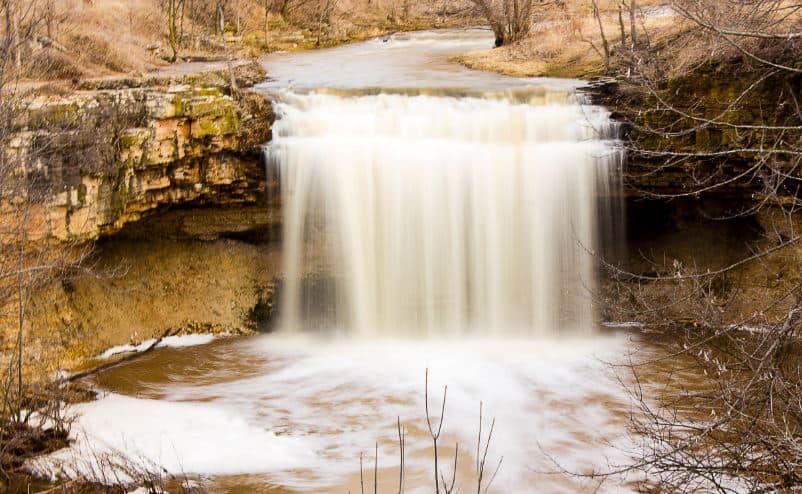 Fonferek's Glen is a 74-acre geological gem featuring a 30-foot waterfall, dolomite cliffs, and stone archway. Located along Bower Creek in the Town of Ledgeview, hiking is definitely one of the best things to do near Green Bay, WI.
Make sure to plan plenty of time to hike since the area is home to some of the best hiking trails in Wisconsin.
This park also includes 30 acres of former agricultural fields that have been planted to native trees and prairie.
It is a 0.8 kilometer heavily trafficked loop trail primarily used for hiking, nature trips, and birding and is accessible year-round. If you love hiking, you ought to experience this trail.
Don't forget to bring your Wisconsin hiking guides where the best hikes in the region are listed. – Check prices here
8. Have fun at Ashwaubomay Lake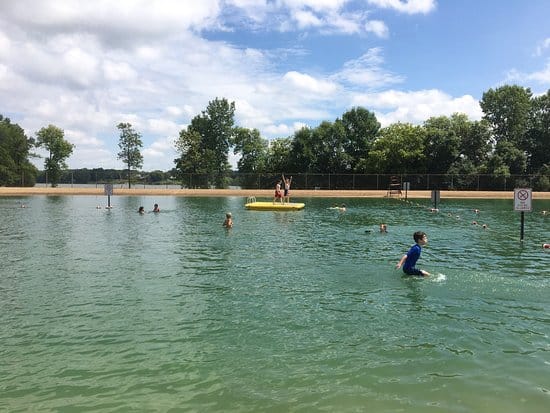 If you are wondering about exciting things to do with kids in Green Bay, then build sandcastles or enjoy a good swim in Ashwaubomay Lake.
Located on 2881 S Broadway, Green Bay, this is a man-made lake with shallow as well as deep areas.
The colorful slides are kid-friendly and there are always lifeguards around the place. You can safely take small children here.
There are picnic areas around the lake where you can relax and savor the view. It is considered to be one of the best lakes in Wisconsin. Do not forget your eco-friendly sunscreen though as the area is not shaded!
9. Enjoy a ride at Zippin Pippin Roller Coaster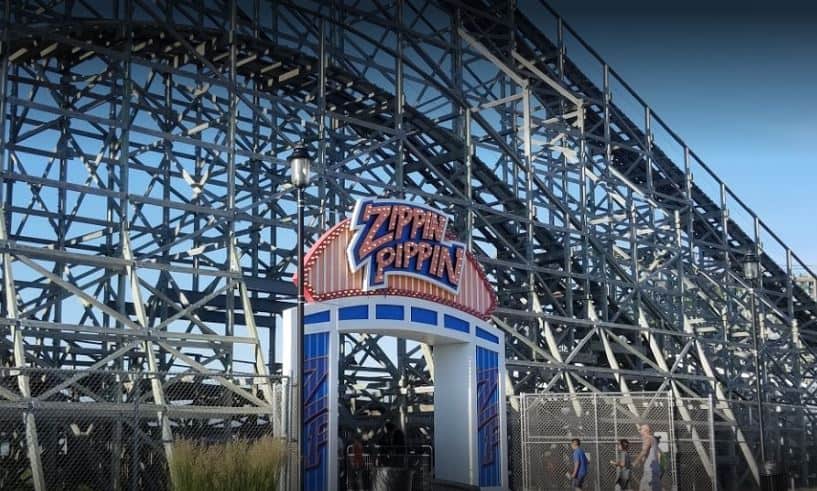 The Zippin Pippin Roller Coaster was Elvis Presley's favorite ride back when it was located at Libertyland Amusement Park in Memphis TN. Libertyland fell victim to economic problems and closed in 2005.
However, Schmitt and the city persevered with the roller coaster and on May 27, 2011, the Zippin Pippin Roller Coaster opened again for riders at the Bay Beach Amusement Park in Green Bay.
This rollercoaster will provide thrills and screams of delight. With an overall length of 2,500 feet, hills of 70 feet, 54 feet, 45 feet, 38 feet, and 35 feet, the Zippin Pippin Roller Coaster will give you the ride of your life.
The general admission and parking are free, while the ride ticket is $1.
10. Do a wine tasting in Captain's Walk Winery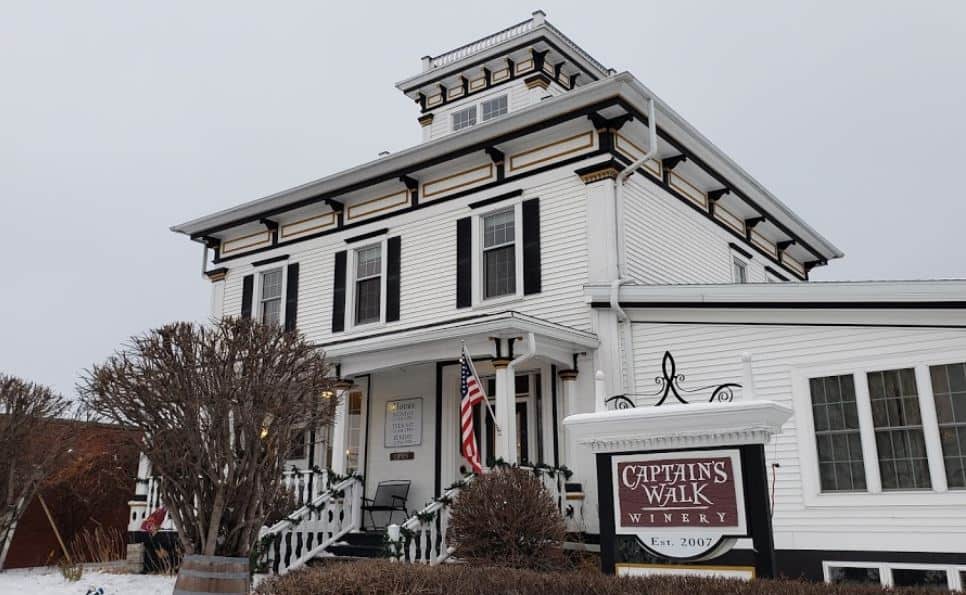 If you're a lover of wine, domestic or foreign, consider heading into downtown Green Bay for a walking winery tour at one of the best wineries in Door County.
Captain's Walk Winery, located in Algoma, Green Bay is a local establishment that offers premium wine tastings daily.
In a laid-back atmosphere, you will learn about the unique wine-making process as well as experience the pairing of award-winning wines with real Wisconsin cheeses.
With a glass of wine in hand, you can relax on the porch, in the tasting room, or upstairs in the comfortable lounge of the pre-Civil War building which has been preserved for over 155 years!
There is no entrance fee which means you can save that money to buy bottles of your favorite wine.
11. Enjoy the sunset at The CityDeck
The CityDeck is located along the Green Bay's Fox Riverfront. It is a linear riverfront open space, reconnecting the people of Green Bay with the Fox River. It is a place for families to enjoy a performance or view the sunset.
The ¼ mile long, 2.5-acre linear park runs along the edge of the Fox River and connects a regional network of bike and pedestrian trails with Downtown Green Bay.
The deck creates both a flexible space for civic gatherings and has framed opportunities for new mixed-use development, infusing downtown with new life all day and night. This is one of the best things to do in Green Bay, WI at night.
12. Have a picnic in Green Isle Park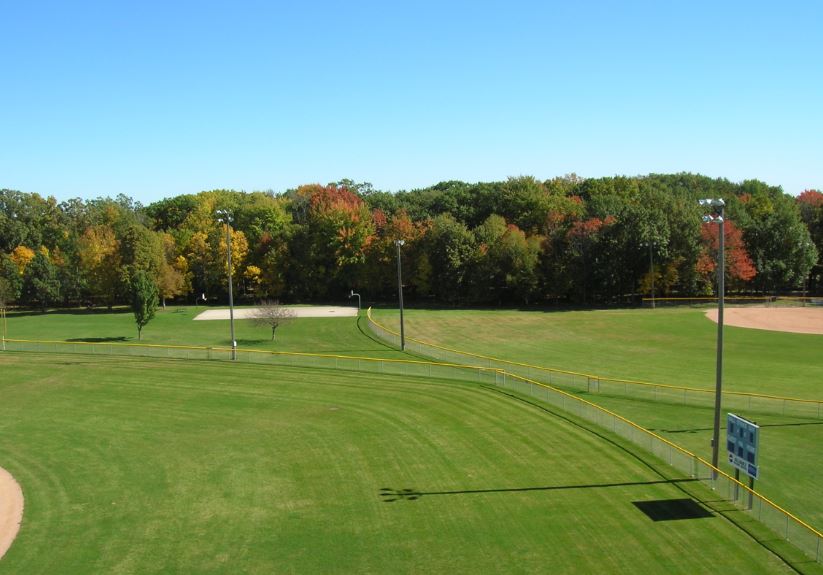 Located along the East River, Green Isle Park offers recreation for everyone. It is a great spot for a picnic to enjoy lunch with nature.
For sports enthusiasts, you can find soccer fields, baseball, and softball diamonds. Tennis, volleyball, and basketball courts are also available. It's also the perfect place to read a book such as the Outdoor Adventure Books that you should read at least once in your life.
If you want to hit the trails, Green Isle Park has an East River Trail for hiking, running, and biking. It's particularly very gorgeous in the fall season and thus a great idea when looking for fall activities in Wisconsin.
One can also find some great fishing spots and kayak launches along the East River. The large shelter in the park is available for rentals year-round.
13. Animal Watching in Bay Beach Wildlife Sanctuary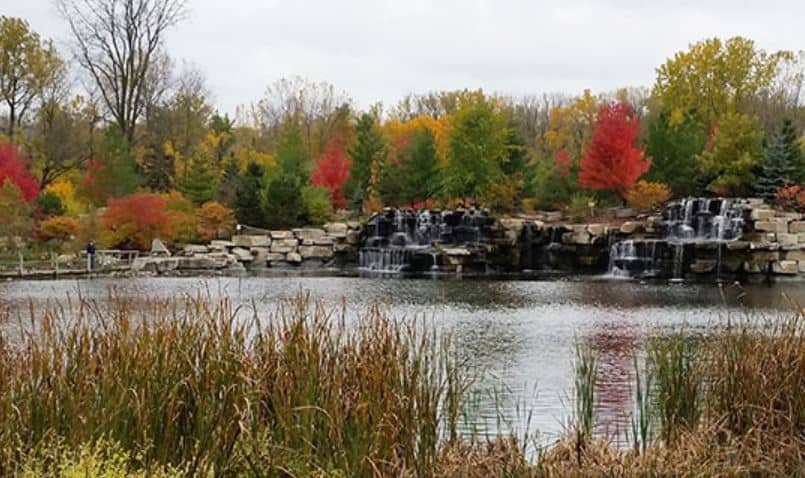 If you are wondering about free things to do in Green Bay, Bay Beach Wildlife Sanctuary is the place!
Located close to the Bay Beach Amusement Park, it is a 700-acre urban wildlife shelter featuring live animal exhibits, educational displays, miles of hiking trails that transform into skiing trails in winters, and various wildlife viewing opportunities.
It's also perfect when looking for cool things to do in Northern Wisconsin since it has plenty of options such as ice skating.
This wildlife sanctuary is the largest park in Green Bay and is the second-largest wildlife rehabilitation program in the state of Wisconsin.
As a wildlife sanctuary, they are responsible for the care and well-being of more than 4,500 orphaned and injured animals.
The park has free admission and is open year-round. Due to the beautiful fall colors, this is a great activity to do in Door County in October.
14. Have fun at Titletown District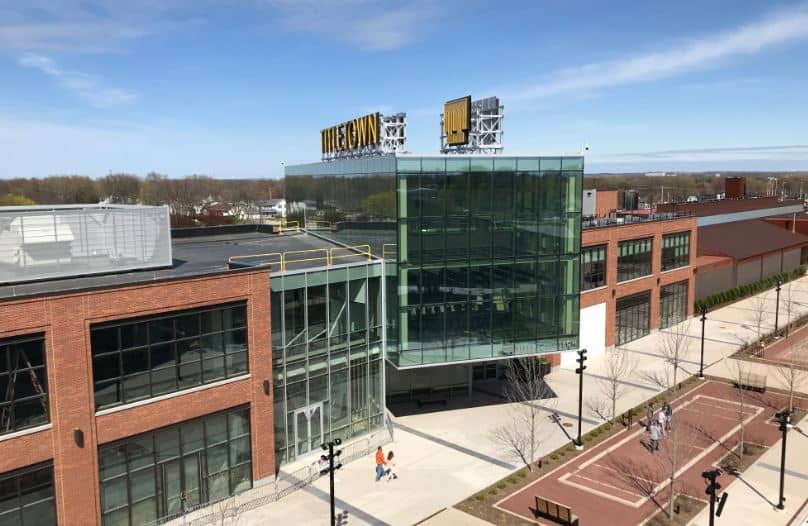 A new community development just west of Lambeau Field in Green Bay, WI, Titletown District is a 45-acre unique location perfect for community members and visitors to play, stay, eat, relax and enjoy, no matter the season.
Featuring a large public park with outdoor games, fitness activities, and a winter skating rink, and tubing hill in the heart of the action, you can enjoy Packers Game Day with live music and refreshments. – Buy tickets for Packers' Games here
15. Watch Quirky Cars at The Automobile Gallery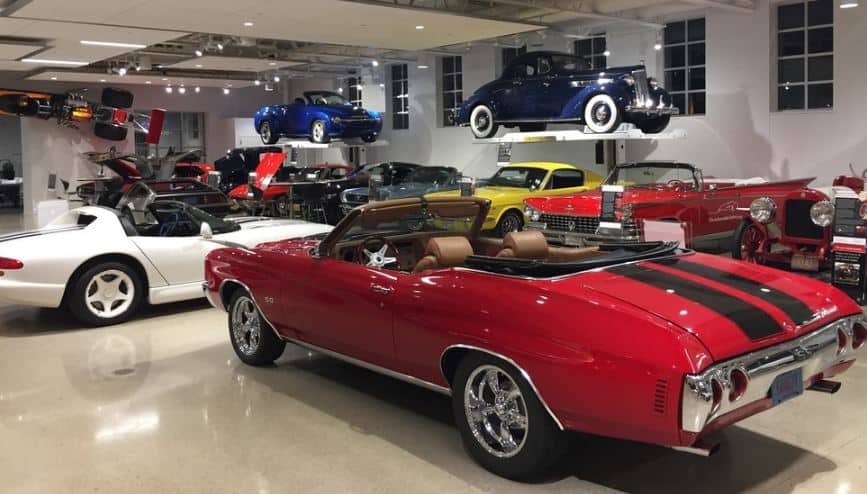 The Automobile Gallery is another sightseeing destination in Green Bay that you do not want to miss. It is home to various automobiles that have been used since the 1910s.
It is also committed to inspire and educate the community about the history of each of the automobiles.
Not only car enthusiasts will enjoy sightseeing on this attraction, but every tourist who wishes to visit back in time through these cars. Aside from the gallery, the place also has an events place.
Admission fee for adults is $10, for seniors, $8, and for children, $8.
16. Get Lucky in Casinos in Green Bay Wisconsin
If you've had enough of outdoor sightseeing and adventure, it's time to warm up to the bright lights and excitement of Green Bay casinos.
You can find high stakes bingo, video poker, slot machines, and blackjack tables in modern and spacious casinos here. Try your luck at the Oneida Casino.
The gaming complex features reel slot and video machines, a 700 seat bingo hall, a 300 room hotel, and a convention center.
The other casino here is the Menominee Casino Resort.
17. Relax at the beaches near Green Bay, WI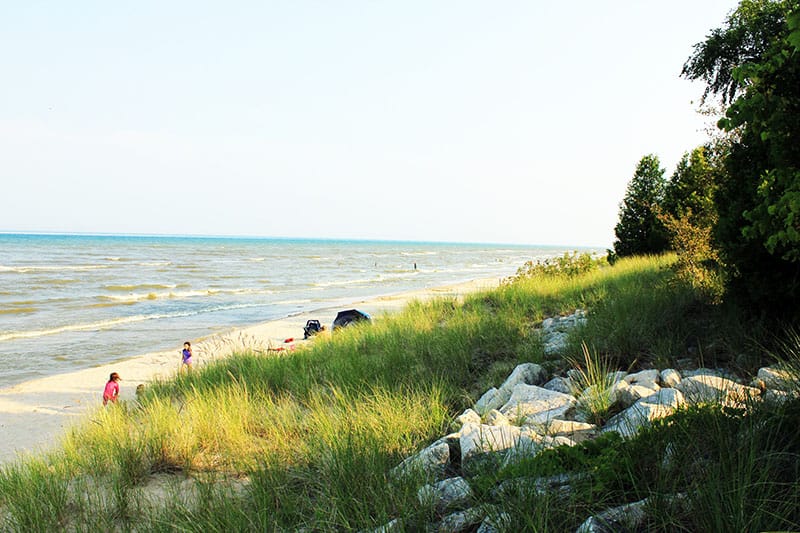 Do you think that you need to travel to the Pacific or Atlantic to enjoy a beach vacation? No, here at Green Bay you can do that!
While you can sunbathe and swim at all the beaches here, some even offer hiking and cycling trails for you to get active as well. You'll also find some of the best lighthouses in Wisconsin scattered along the coast.
Most of the beaches are located in Door County, only a 1h drive away.
Peninsula State Park is one such located on Lake Michigan and other beaches in Green Bay, WI is Crescent Beach, Point Beach State Park (35min away).
It's also the perfect place to bring along your eco-friendly swimwear.
On top, Green Bay is the gateway to Door County which boasts countless gorgeous beaches. Read more about things to do in Door County.
18. Get pampered in spas in Green Bay
A retreat of indulgence and rejuvenation in the Green Bay, spas offer a great way to relax after all that sightseeing.
The best spas here are Elite Aesthetics Wellness Spa, Tranquility Spa Sanctuary, Arabella Spa and Salon, and The Day Spa Escape in DePere.
These spas offer tempting choices of over 100 treatments designed to reinvigorate the mind, body, and soul. It is one of the romantic things to do in Green Bay, WI.
If visiting with a partner, continue pampering yourself by staying in Lodge Kohler, one of the best romantic hotels in Wisconsin.
Lodge Kohler actually has its own spa called Kohler Waters Spa, making it one of the best spa resorts in Wisconsin.
19. Watch a Green Bay football game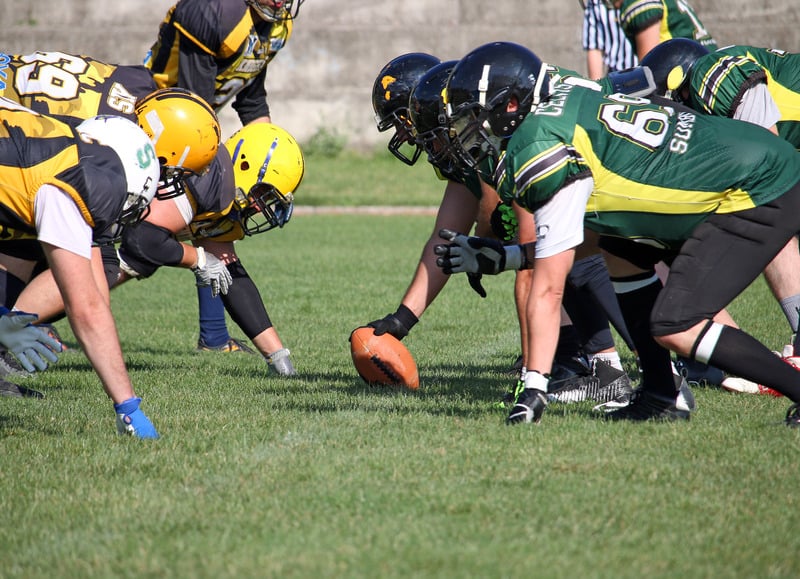 The Green Bay Packers are known around the world for having a special bond with their fans and the community.
They practice across the street at the Don Hutson Center in the spring and during training camp each year. It is a good idea to arrive early to get your spot. There is no cost to watch practice.
The Atrium is home to the Packers Hall of Fame and Museum, Pro Shop, Stadium Tour, and other dining and retail options. Here you can also find the legendary Packers heritage trail. – Check rates for Packers' games here
20. Wander in Green Bay parks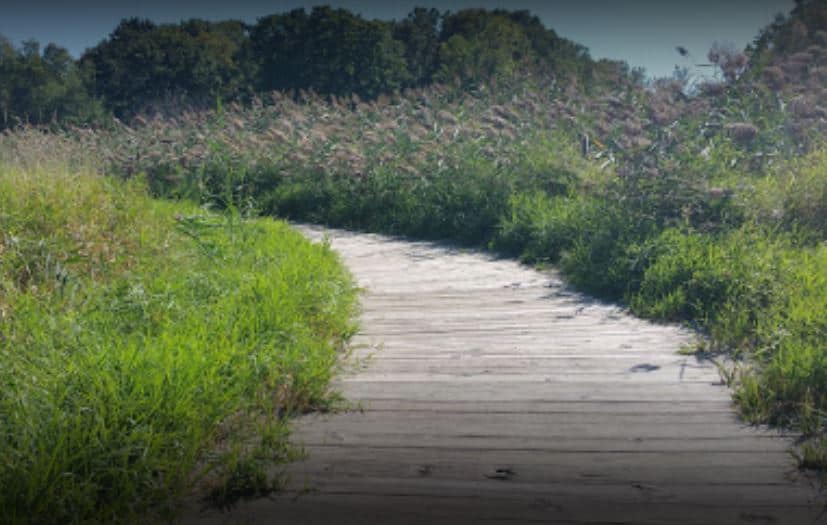 Gardens, sanctuaries, and parks make up thousands of acres of natural spaces, and miles and miles of trails that can be enjoyed by visitors.
Whether it's rugged terrain for biking, admiring forest plant species, sleeping under the stars, camping to escape the day to day grind or a stroll through some of the parks here, the green spaces have a little something for everyone.
Pamperin Park, Green Isle Park, Baird Creek, Lily Lake, Voyageur Park, Murphy Park, Josten Park, and Astor Park are some of the best ones you can visit.
It's also a great place to take along your backpack made from recycled materials. – Check rates here
---
Directions to Green Bay Wisconsin
The city of Green Bay sits at the southern tip of Wisconsin, a sub-basin of Lake Michigan. About 90 miles north of Milwaukee, it's the third-largest city in the state.
Whether you are traveling solo or with your family, Green Bay offers plenty of transportation options to get you to the city.
By Car
You can drive from Milwaukee to Green Bay which is about 117 miles and takes 2 hours to reach.
Take route I-43 which goes around the east and northern parts of Green Bay. Route I-41 leads to Green Bay's west side from Milwaukee, and highway 29 is the route taken from Wausau.
Why not go by RV and do an epic roadtrip? – Check RV rentals here
By Plane
Green Bay is served by several major airlines. The nearest airport is Green Bay Austin Straubel International Airport (GRB), conveniently located only 10-15 minutes from the center of the town.
Another airport is Appleton International Airport (ATW), about 25 miles southwest of GRB. – Check flights here
---
Short FAQ about tourism in Green Bay, Wisconsin:
What is there to do in Green Bay for free?
If you are wondering about free things to do in Green Bay, the Bay Beach Wildlife Sanctuary is the place to be! The entrance fee for children under 15 months is also free in the Children's Museum situated in Green Bay.
What are fun things to do in Green Bay at night?
You can build sandcastles, enjoy a good swim in Ashwaubomay Lake, get lucky in casinos, etc.
What are fun things to do in Green Bay during winter?
You can enjoy hiking trails that transform into skiing trails in winters or enjoy winter skating, You might also consider Green Bay for a staycation during winters as well.
---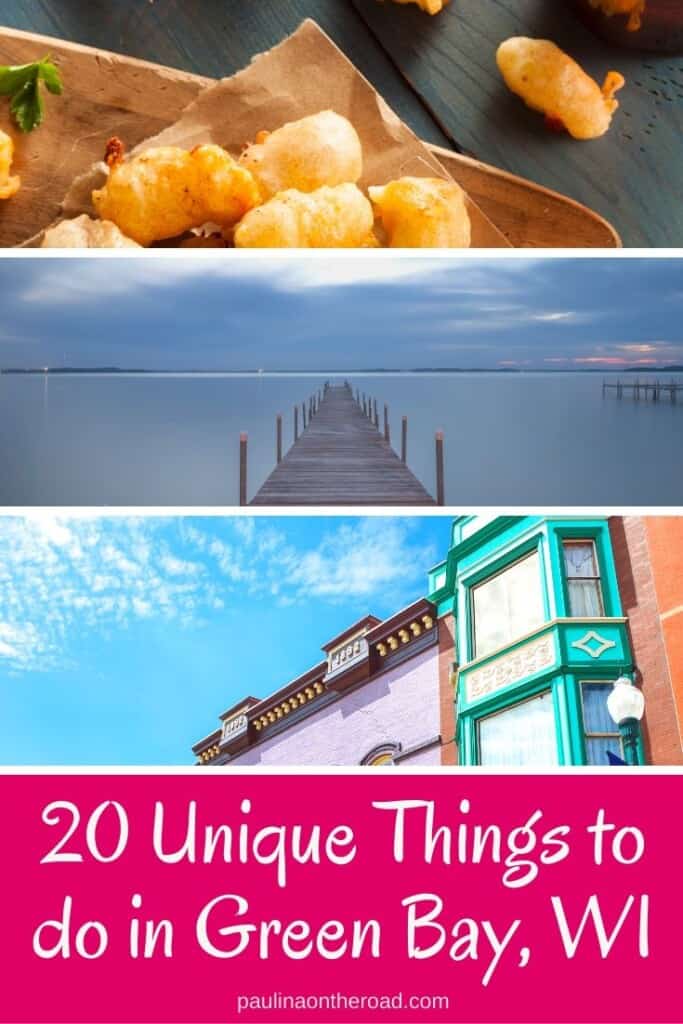 ---