Nothing beats the experience of an exciting outdoor adventure trip. However, sometimes life gets in the way, and therefore, the next best alternative is to find inspiration in other places.
To extend your adventurous feeling, I created this ultimate list of the best outdoor adventure books you should read.
Aside from the deep escapism the books about the outdoors offer, there is something indulgent about stealing time away from everything and everyone else.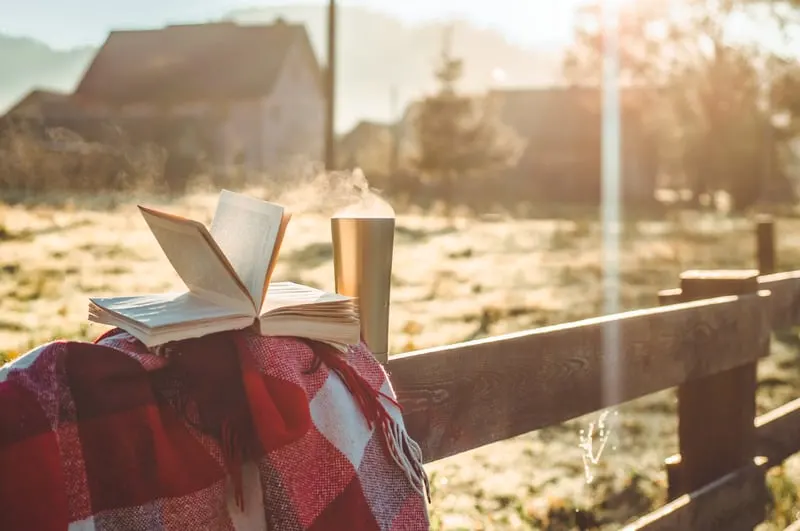 Becoming an active participant in an outdoor adventure that you never thought was possible. All while relying on written words and your imagination to take you on a magical journey.
I am a voracious reader, and today, I share some of the books I've read recently, and if you are looking for some great reads, here is my list of the 13 best outdoor adventure books to inspire you to travel far-off lands.
They are also a perfect match with these survival stories books based on true stories or the picks of these gorgeous travel coffee table books.
This blog is supported by you, dear reader. If you purchase through a link, I earn a small commission. As an Amazon Affiliate, I earn from qualifying purchases.
Overview: Best Outdoor Adventure Books to Read This Year!
---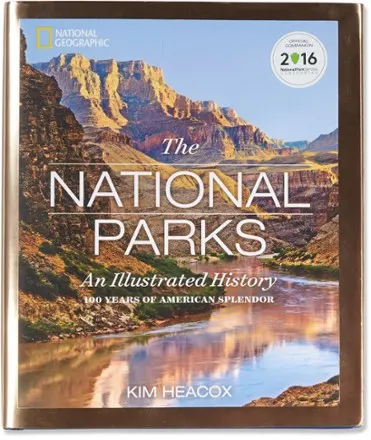 This outdoor travel adventure book is an inspired tribute to the amazing beauty and priceless cultural treasures of America's National Parks.
The writer takes you on a magical journey of America's rich natural and cultural heritage, with the stories of the first female park ranger, an amateur scuba expedition that unearthed a submerged Civil War treasure trove.
The full sweep of wonders from pristine coral reefs to the Gettysburg battlefield to glaciers and every one the fantastic diversity in between offers a wide-ranging tour of the absolute best of America's national treasures.
National Geographic – The National Parks has the very best of National Geographic's photographs, combined with an expertly told history. This book presents a breathtaking panorama of the National Parks.
---
Feel the Wild is an intimate and powerful story about nature and our relationship with it told through stunning and delightful photography and through-provoking writing.
This is what happens when a solo wilderness explorer, who happens to be a professional photographer, creates a book about nature.
I have seen many books filled with nature photography and have read many wonderful books about exploring nature, but I haven't quite read a book like Daniel Fox's Feel the Wild.
The book illustrates the journey of growth told through the lenses of humility, vulnerability, and perspective connecting you with nature emotionally, physically, spiritually, and philosophically.
The book serves as a road map for experiencing nature and as a framework for personal transformation.
---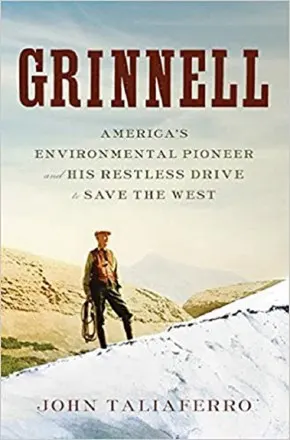 John Taliaferro, a former senior editor at Newsweek, delivers a powerful, eminently readable biography of the great conservationist George Bird Grinnell (1849–1938). Taliaferro meticulously draws from 40,000 pages of correspondence, about 50 diaries and notebooks covering Grinnell's travels.
The son of a New York merchant, George Bird Grinnell saw a different future for a nation in the thrall of the Industrial Age. Railroads damaged virgin lands and the formerly vast buffalo herds decimated, the country faced a crossroads.
The alarm that Grinnell sounded would spark America's conservation movement. John Taliaferro's commanding biography now sets right with historical care and narrative flair. This book won a National Outdoor Book Award.
---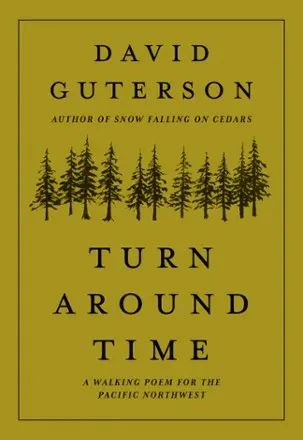 Reflections on life and landscape expressed in elegant verse By the New York Times best-selling author, David Guterson. Most outdoor enthusiasts understand the phrase "turnaround time".
It is a point in an adventure when you must stop moving forward so that you have enough time to safely return to camp or home, no matter whether you have reached your destination.
For award-winning novelist David Guterson, Turn Around Time is a metaphor for where we discover ourselves within the middle of our lives, and his new narrative poem explores this concept through a lyrical journey. Similar to those in Washington's mountain ranges which he hiked while growing up.
With a fast-moving, propulsive quality, his writing offers lush language, vivid imagery, and pacing that resonates as a journey on foot.
Outdoor lovers will relate to the hiking represented here, from endless trail switchbacks to pains, as well as observant descriptions of the mountain landscape.
---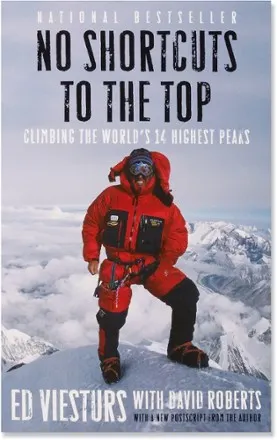 This gripping and triumphant description from the author of The Mountain follows a living legend of utmost mountaineering as he makes his assault on history, one 8,000-meter summit at a time.
In the opening scene of No Shortcuts to the Top, the protagonist is on a quest to become the first American to climb the 14 mountains in the world higher than 8,000 meters.
He and his friend nearly get thrown off the face of K2 when they're caught in an avalanche.
From his earliest climbs on the peaks of the Pacific Northwest to his final climb up the Himalayan mountain of Annapurna, Viesturs testifies to the sacrifices (personal and professional) in giving your life over to a dream.
---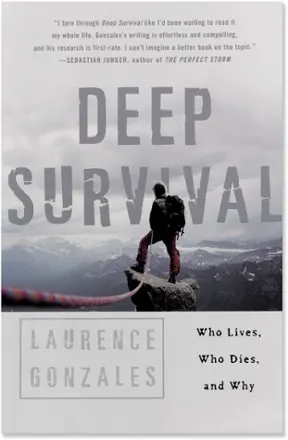 "When challenged with a life-threatening situation, 90% of individuals freeze or panic", says Laurence Gonzales in this exploration.
The author has covered many survival stories for National Geographic Explorer, Outside, and Men's Journal uncovers the biological and psychological reasons why people risk their lives and why some are better at it than others.
The opening scene is about the author talking to dozens of thrill-seekers like mountain climbers, sailors, jet pilots, and they all say the same thing: the danger is a great rush. This can make you feel more alive because it is an integral part of saving your own life.
In Deep Survival, the author shares some rules for adventure gleaned from the survivors themselves, which are; stay calm, be decisive and never give up! Remembering these rules when crisis strikes may be tough, but the vivid descriptions of life in the balance will stay with readers.
---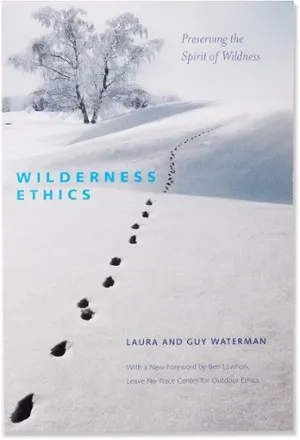 by Laura and Guy Waterman
In this environmental call-to-action book, Laura and Guy Waterman look beyond preserving the ecology of the backcountry to focus on what they call its spiritual dimension, and its fragile, untamed wilderness.
It's nowadays considered one of the best adventure books out there.
However, with too much management or the wrong kind of management, we can destroy the spiritual component of wildness in our passion to preserve its physical side.
Technology such as radios, cell phones, global positioning devices, and emergency helicopters, all have an impact on our experience of exploring the pristine beauty of the wild.
With humor and insight, the Watermans explore these difficult Wilderness Ethics and its related management issues. They ask us to evaluate the impact that even "environmentally-conscious" values have on the wilderness experience, and to ask the question: "What are we trying to preserve?"
---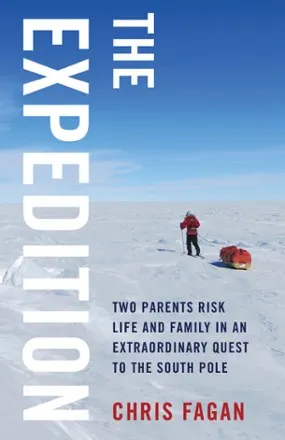 The Expedition is an outdoor adventure book about Chris and Marty, a married couple who are working on their careers, raising their only child, and chasing their big adventures. All this, based on a true story.
"The Expedition" illustrates their biggest dream, ski 570 miles from the edge of Antarctica to the South Pole, with no guide or resupply.
At midlife, they find themselves weighing the responsibility of parenthood against the likelihood of one more grand adventure. From the luxurious Pacific Northwest to the barren landscape of Antarctica, Chris and Marty take on one of the toughest challenges on the earth.
In this outdoor adventure travel book, experience a boundless white wonderland like no other on earth, encounter life-threatening dangers lurking in the bitter cold, feel the intensity of 220-pound sleds, relentless wind, 40-below temperatures, and mind-numbing isolation.
---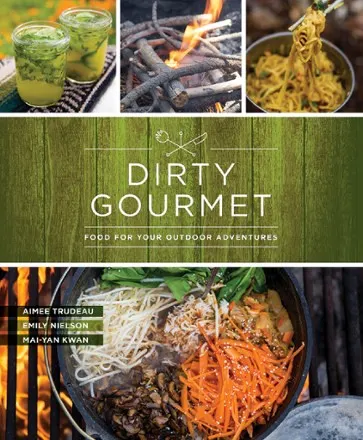 Aimee Trudeau, Mai-Yan Kwan, and Emily Nielson began blogging about their passion for the outdoors in 2009, complete with delicious provisions. Their Dirty Gourmet showcases the Southern California landscape and some attractive and mouth-watering fine food in stunning color photos.
The book highlights their philosophy that food is not just fuel for outdoor adventures but is a significant part of a journey and the memory itself.
The book is divided into three sections, On the Trail, Car Camping, and Backcountry Camping. Each part covers useful advice for meal planning, cooking tips, a list of essential gear, and recipes.
The reader gets clear instructions and motivation for enjoying the outdoors, whether you are considering a simple day hike with kids and a backpack filled with fun picnic foods, or launching a restorative week-long backwoods getaway with friends, capped with end-of-trail cocktails and desserts.
Best Outdoor Adventure Books for Women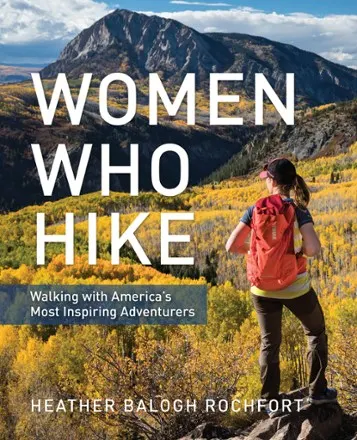 by Heather Balogh Rochfort
A celebration of athleticism, wisdom, and skill!
The Women Who Hike features profiles of over twenty of America's most inspiring women adventurers, ranging from legends to the rising stars of today.
Being myself an avid hiker, I liked this book a lot.
It is inspirational and aspirational as each adventurer tells her story featuring their favorite hike, highlighting personal challenges, accomplishments, as well as it provides readers with practical how-to suggestions on hiking.
---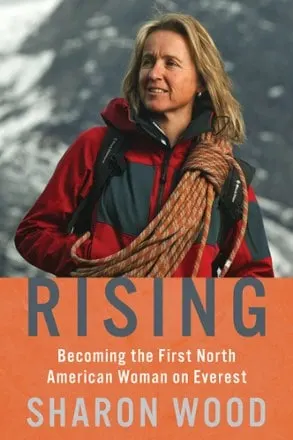 11. Rising: Becoming the First North American Woman on Everest
by Sharon Wood
Rising is a memoir of an elite alpinist Authentic story of rising above limitations to realize your potential. Written by Sharon Wood about her expedition to Mount Everest, this book is inspiring.
Sharon Wood was part of a self-supported Canadian team with big ambitions. In 1986, they were attempting to reach the summit of Everest through a variation on the dangerous West Ridge and envisioned that Wood would be the first North American woman to reach the summit.
However, at the same time, there was an American team on the mountain with a plan to make Annie Whitehouse the first North American woman.
This book is fast-paced, with twists and turns, relatable characters, and dialogue to keep you glued. It's a must-read when looking for outdoor adventure books.
---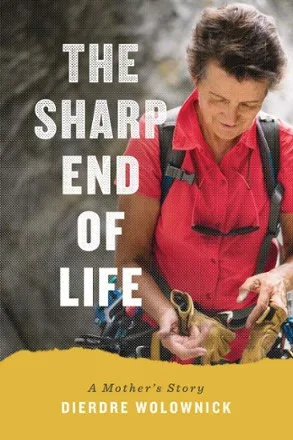 The wife, mother, teacher, musician, marathoner, and rock climber Dierdre Wolownick became, at age 66, the oldest woman to climb El Capitan in Yosemite. In The Sharp End of Life, she shares her journey, revealing how her climbing achievements reflect a broader story of courage and persistence.
She struggled in her marriage and after divorce, found inspiration in her now-adult children's passions as well as new depths within herself. She took up running at age 54 and completed several marathons, and at age 58, she took to rock climbing.
The author proves that age is just a number, and that determination is all that you need to pursue your dreams, and take you to unexpected heights. The story of her drive to push her body beyond her mental limits serves as a stimulant for those yearning to do more with their lives.
The Sharp End of Life: A Mother's Story is a motivational tale of a woman who overcame her biggest critics, including her inner self to achieve one dream after another.
---
The Edge of the Map is an inspiring and dramatic adventure story based on the lives of trailblazing mountaineer Christine Boskoff and her partner Charlie Fowler.
Edge of the Map written by Johanna Garton traces Christine's life as a high-altitude climber and mountain guide, from a two-day climbing course to her remarkable leadership of Seattle's Mountain Madness guiding company.
Despite challenges both on the personal and professional level, Christine finally found freedom and balance with nature on the earth's wildest peaks. It's one of the most intriguing outdoor adventure books you can read.
Related:
---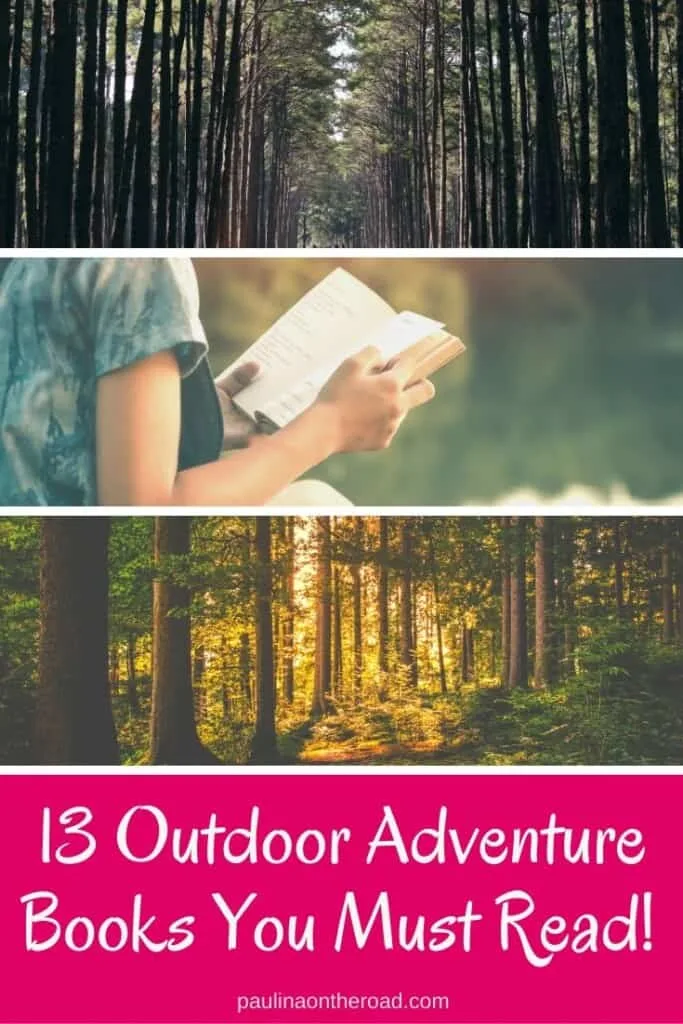 ---
Hola! I am Paulina, a fervent travelette who crossed the Atlantic Ocean by Boat HitchHiking. On my blog, you'll find all the tips to make the most of your holiday. Get ready to enjoy outdoor and sustainable travel like hiking, cycling or sailing. Let's hit the road together!