A guide to the best spots for wine tastings and weekend getaways along the Door County wine trail
If you're a wine aficionado, Wisconsin should be on your radar. There are many wineries in the USA, but you will find some of the best Wineries in Door County, Wisconsin.
Indeed, the wines of Door county wineries are a class apart.
Even if you don't think of yourself as a wine buff, and just want to check out some wine tastings, you will be delighted with what the best wineries in Door County have to offer.
One can never get enough of great quality wine. One of the best things to do with your friends when you go out is to go wine tasting because you can never go wrong with it and you're bound to have a great time!
If you're in Wisconsin and want to explore the area's finest wineries, we have you covered!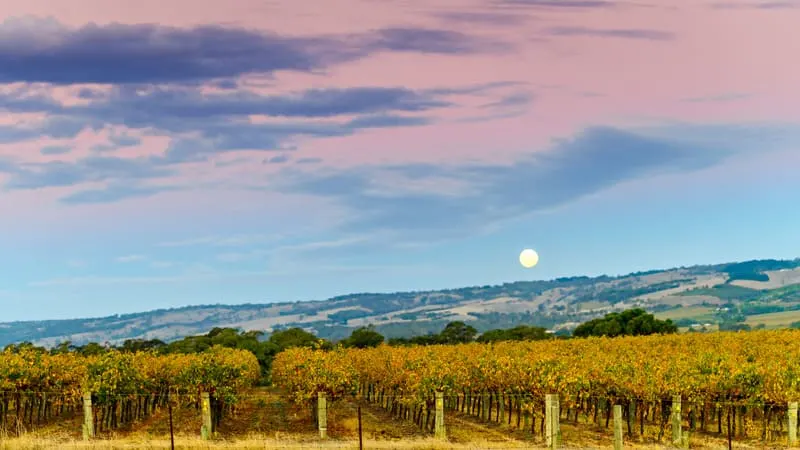 Of course, the Door County wineries also make for perfect romantic getaways in Wisconsin. And not surprisingly, the area has some of the most romantic hotels in Wisconsin.
Keep reading to find out more about the 10 best wineries to visit in Door County, Wisconsin!
"Paulina on the Road" is supported by you, dear reader. As you buy through my links, I earn a small commission. As an Amazon Affiliate, I earn from qualifying purchases. Thank you for your support
Top resources to travel Wisconsin
✎ Plan the ultimate Wisconsin road trip (no backtracking!) with the Perfect Wisconsin Road Trip itinerary – Buy now for less than 12$

✈ Find the best hotel deals in Wisconsin with Trivago

➳ Book vacation rentals in Wisconsin with VRBO

✔ Book tours in Wisconsin with Viator

☘ Get the best discounted outdoor gear (outlet) at REI.com

$ Get Wisconsin hiking guides and maps at REI.com

✎ Never leave without travel insurance. I get mine at SafetyWing. It is easy to set up, cheap, and reliable.
Accommodation in Door County
Door County is a popular Wisconsin destination, so there are many great options for places while visiting!
Here are a few of my favorite hotels:
You can also check out my guides on the most cozy cabins in Door County, the best AirBnbs in Door County, and the best resorts in Door County.
If you're still on the fence, check out the following guides for even more places to stay! Although they are for Wisconsin in general, each one has a few great options in Door County.
Why Visit Wineries in Door County, WI?
Located amidst the natural beauty of the 55-mile-long Door Peninsula with approximately 300 miles of shoreline by Lake Michigan and Green Bay, the wineries and breweries in Door County are some of the best in the States!
In fact, visiting the wineries is one of the best things to do in Door County.
Its main attraction is the scenic beauty that it is surrounded by, such as the beautiful Lake Michigan, one of the best lakes in Wisconsin. There are also some of the top hiking trails in Wisconsin located here, and some of the coolest things to do in Northern Wisconsin.
The best wineries Door County has to offer are popular for their superior quality wines. Grown in the best, pollution-free farms with modern techniques and great expertise, the wine production here is top-class!
Nothing beats Door County's wine tasting as it is paired with the Wisconsin cheese. This perfect combination sets the Door county wineries apart from the rest, making it the best in the States.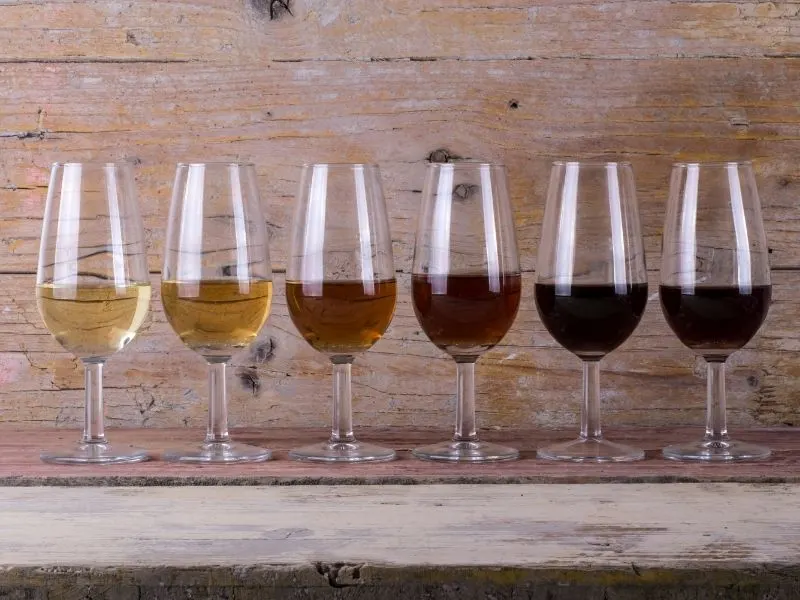 In addition, Door County is also home to the famous Door County Wine Trail, which is a trail that connects 8 amazing wineries. You can visit a lot of them in one go so if you're a wine enthusiast and you're looking for the best wine, Door County is the right place for you.
You can get a door county wineries map from local tourist information points, or buy a Wisconsin guide book for extra insider tips.
Door County even makes for a great day trip from Milwaukee, so there's no excuse not to visit!
Plus, if you're in Door County in October, you might even get to enjoy some of the best fall foliage in Wisconsin.
Apart from the wineries, the place is also known for its charming towns and covered bridges, situated in the heart of Wisconsin, Door County, only 50 miles away from the Austin Straubel International Airport in Green Bay.
If you have time, you should definitely check out some of my favorite things to do in Green Bay, Wisconsin.
The drive from the airport to Door county's wineries is worth the hype! It captures all of America's classic countryside and is a hub of tourist activity.
Moreover, life's too short to drink bad wine. So, why waste all of your good years drinking it?
That's why I've compiled for you the ten best wineries in Door County that you must visit to get your hands on top-notch wines.
These places not only have the best wineries in Door County but also are good spots to spend quality time with family and friends during a weekend trip in Wisconsin. So, without further ado, let's dive straight into the list!
Book here the best tours in Door County
1. One of Door County's Precious Gems, Harbor Ridge Winery
Where: Egg Harbor, WI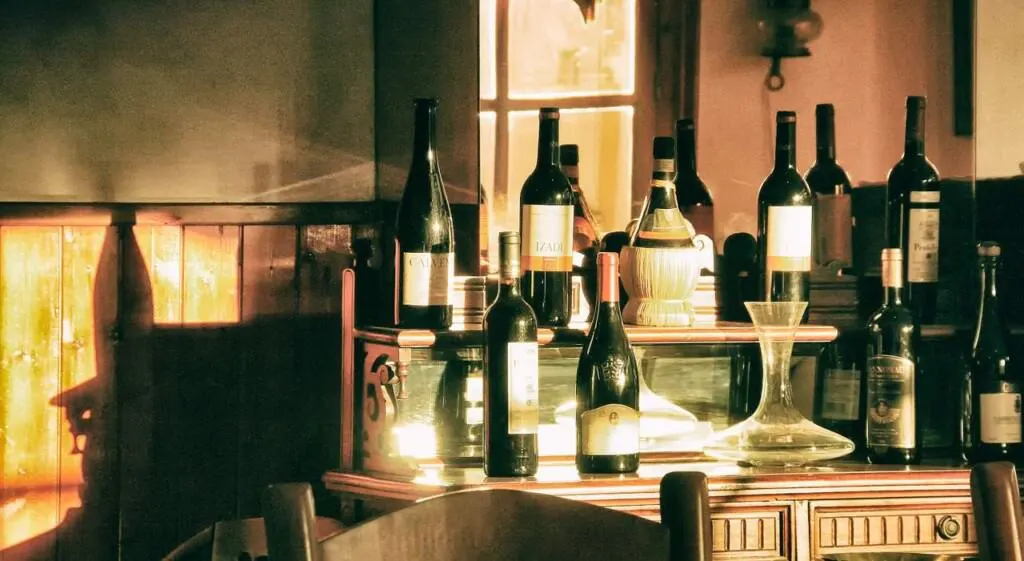 Topping the list is Harbor Ridge Winery, Door County's most luxurious and finest wineries.
It is popular for its exquisite wine culture, unique interior, captivating ambiance, and spectacular collection and packaging of gifts. The winery offers a vast collection of dry, semi-sweet, and sweet wines, catering to the requirements of every type of customer.
Considered one of the top and best wineries in Door County, Harbor is also known for its out-of-the-box wine names. From Carmen's Last Dance to Cherry Crush, their catchy wine names will give you a good laugh or two.
This Door County winery has the most professional staff that will escort you from start to finish. They will provide you first-hand knowledge of the winery while offering various wine samples to keep you filled.
The wine here is reasonably priced so the wine tour here won't be too heavy on your pocket either. Don't forget to check out their adorable gift shop that's stocked with plenty of goods to make your loved ones happy.
You should also stop by the cheese shop next door that offers exception artisan cheese.
Buy here your Insider's Guide to Wisconsin
2. Take a Peek into Stone Throw's Wineries
Where: Bailey's Harbor, WI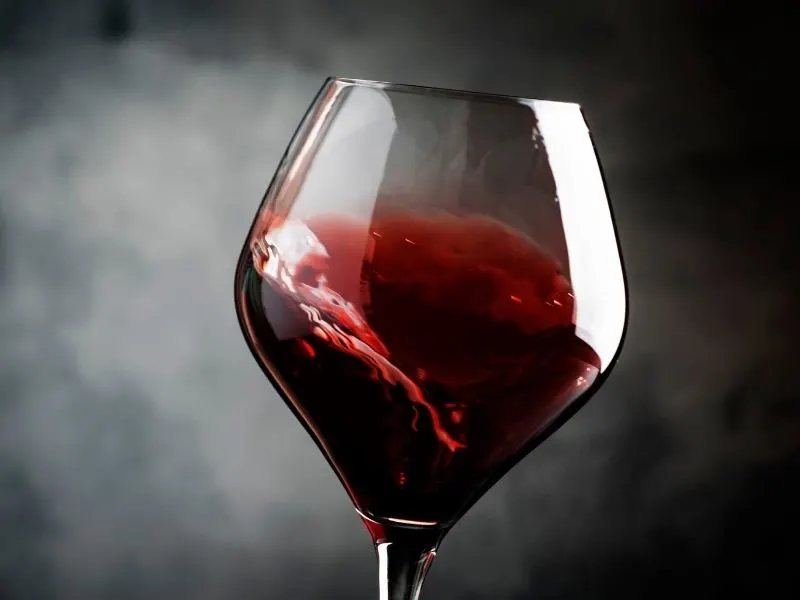 The winery that everyone loves to visit! Landing second from my list of best wineries in Door County is Stone Throw's Winery. This place is the epitome of fresh and great-tasting wines.
Awarded the "Best Wine Bar in Wisconsin" by the Lux Life Magazine, this door county wine tasting spot knows how to keep its guests entertained.
Inspired by California's Napa Valley, Stone Throw creates its world-class wines from succulent assortments. Their outstanding quality wine is sourced from fine farms in Sonoma, Monetary, and Napa.
Made from the traditional wine making techniques, these wineries' products are nothing but high-quality. The tasting room is open every day from 10:00 am to 5:00 pm.
They offer two different types of wine tasting, a signature series tasting and a special winemaker select series tasting. The former introduces you to their finest wines, while the latter shows you the true art of wine making.
Plus, if you purchase any of their bottles, you get to keep their signature logo glass as well!
Book here the best cabins in Door County
3. Wine and More at Lautenbach's Orchard Country Market and Winery
Where: Fish Creek, WI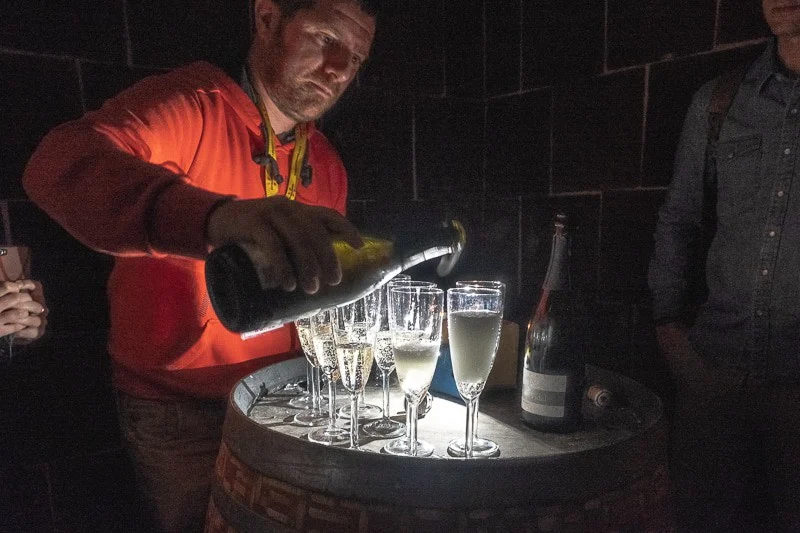 If you're looking for a fun-filled day with lots of wine tasting and wine farm exploration, Lautenbach's Orchard Country Market and Winery is the spot for you. Labeled as one of the best wineries in Door County, this 100-acre family-run business is a must-visit.
This Door County winery is popular for its top-class seasonal fruit picking, wine making, and specialty food tasting. There is never a dull moment here as the staff will keep you amused throughout the tour.
From clicking stunning photos of cherry blossoms to munching on the delicious food made from fresh produce, you are in for an experience for a lifetime! So, plan a trip to the best winery in Door County and spend your holidays the best way.
Their range includes red wines, white wines, blush wines, fruity wines, seasonal wines, and hard ciders. They also offer a range of fresh foods like bakery items, juices, sauces, syrups, and dressings.
If you love the wine here, you can always get a gift card to treat your loved ones with the finest wine!
And for those visiting in the autumn, make sure to fit in time for Fish Creek's Jack O' Lantern Days, one of the best things to do in Wisconsin in October!
4. Stop by the Door 44 Winery for a Drink or Two
Where: Sturgeon Bay, WI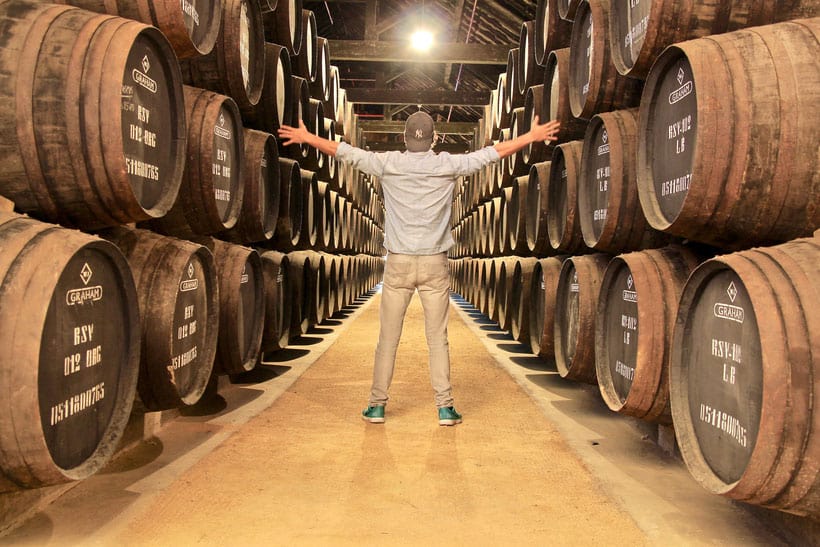 Next on the list is Door 44, one of Door County's classics!
This vintage-style winery wins the heart of every visitor. Labeled as one of the best wineries in Door County, their wines are made from produce sourced from the Eastern side of Green Bay.
This gives you an authentic local taste. The fruit-oriented, food-friendly, and balanced wines are their secret to becoming one of the best wineries in Door County.
The staff here is also very welcoming, friendly, and knowledgeable, which just enhances the entire experience.
Their Frozen Tundra White's crisp and revitalizing taste is a people's favorite and has won countless hearts and awards. Sip on the locally sourced wine in the gorgeous Door 44's garden and bring home a fantastic bottle of hand-crafted traditional Wisconsin wine.
You should also try their incredibly popular Ice Wine!
The price here is a bit on the high end but the wine is definitely worth it as the atmosphere is very relaxing and comfortable. Don't forget to explore their beautiful 6-acre winery while you're there!
While here try to squeeze in a visit to the Sturgeon Bay Lighthouse, one of my favorite lighthouses in Wisconsin, and perfect for a romantic stroll along the water.
Book here the best tours in Green Bay
5. Winery with a View, Red Oak Winery
Where: Carlsville, WI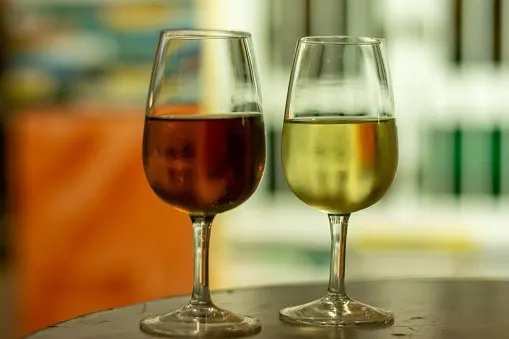 This place is a must on everybody's list. Red Oak Winery is my personal favorite.
Its soothing ambiance paired with the great quality wine and fantastic views of the huge lush green farms swept me off of my feet.
The relaxing and king-like experience is truly unforgettable and worth every penny!
This popular Door County winery is known for its barrel room. Their red wines are made from French-style wine preparing practices that give a unique touch to their home-grown grapes, whereas the white wines are made using the German style.
The excellent interior of the barrel room often puts visitors in awe. Head to this beautiful winery to observe the interesting barrel room and enjoy the taste of the 10-year-old farm's apple and cherry wines.
The cherry on top is that they also offer live music which just makes the atmosphere a thousand times better!
The only downside is that it's a bit on the pricier side, but the wine is definitely worth the price. They're famous for their fine fruity wines that give you the perfect hint of sweetness without going overboard.
The servers know their wine very well and are extremely friendly. One of the servers, Peg, even knew sign language and talked to a deaf customer, which was pretty impressive!
Book here the best Door County getaway cabins
6. Wine for Every Occasion, Door Peninsula Winery
Where: Sturgeon Bay, WI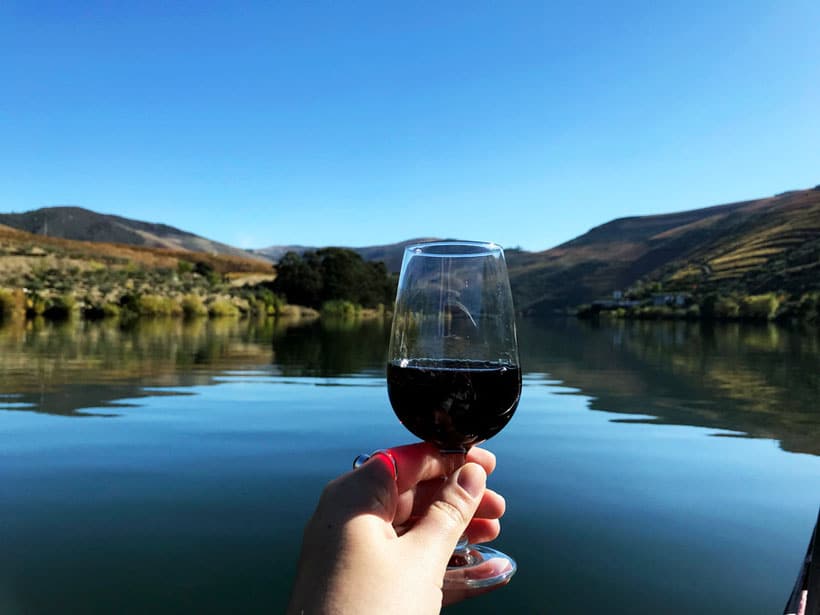 I've always faced issues choosing wines for occasions, but after visiting the Door Peninsula Winery, I can boast about different wines and their usages!
Visiting this winery is a top-notch experience, as the extremely professional staff imparts you interesting facts and stats that you can learn. If you don't know your wine too well and want to learn more about it, you should head over to the Door Peninsula Winery.
Door Peninsula Winery enjoys the status of having the largest wine collection in Wisconsin that makes its drinks from locally sourced fruits such as cherries, plums, and apples. Make sure to visit this winery as it is the ultimate place for wine lovers!
Moreover, it's also light on the pocket since they offer you 5 complimentary samples of wine!
Spirit samples are priced at $2 per sample, which is pretty reasonable. You can also purchase food and gift items from here!
There's a restaurant located on the top floor where you can have a meal after your wine tour. Their homemade fudge and pure olive oil are also pretty famous, so don't forget to give these two a try as well!
If you can, plan for a Wisconsin fall getaway to Sturgeon Bay wineries so that you can attend Harvest Fest. It's one of the most popular fall festivals in Wisconsin, and you will find lots of local food and wine available to try!
Buy here the perfect Wisconsin itinerary
7. Something for Everybody, Simon Creek Vineyard and Winery
Where: Sturgeon Bay, WI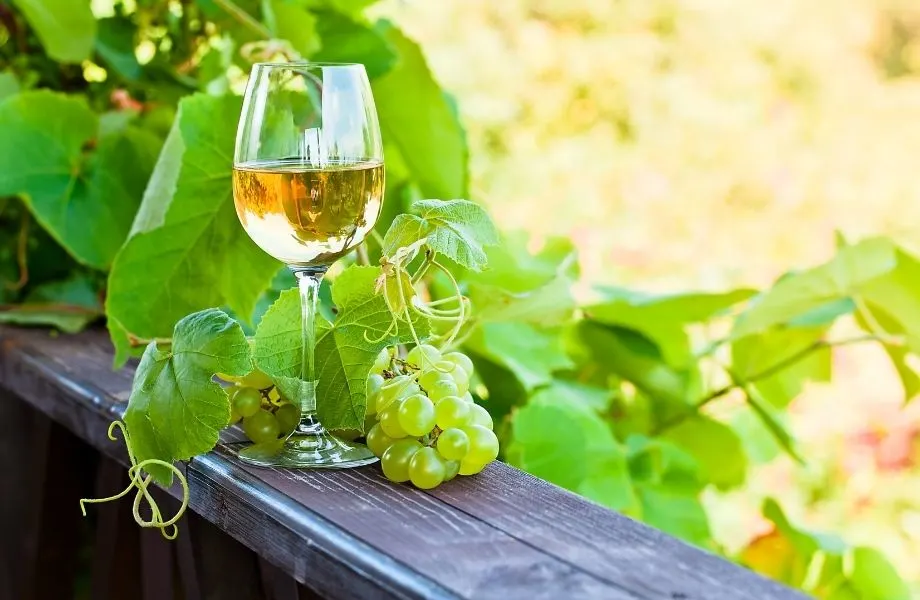 Simon Creek Winery has a large variety of wines that satisfies everybody's wine cravings!
When it comes to fruit wines, Simon Creek Winery is one of the best wineries in Door County. Within just a few years, this place has become a hit among wine enthusiasts.
Unlike most wineries in the area, they actually let you taste wine in proper wine glasses instead of those disposable paper cups. This gives the place a very classy touch as well.
If you're lucky, you might even get to enjoy live music that they occasionally play here.
Their Gewürztraminer is pretty popular so don't forget to try that out! All of their wine grapes are sourced from California to give you the best taste.
Only 14 minutes away from the Ashbrooke Hotel ***, this winery is in an ideal spot to showcase the best wines in Door County to visitors from all over the world. Enjoy the beautiful landscape while sipping on the delicious aged wine – a memory to cherish forever!
You can also enjoy tasty cheese crackers from the nearby gift shop with your wine – a sacred combination that will leave your taste buds asking for more.
Book here the best Door County wine tours
8. Don't Miss Out on the Von Stiehl Winery
Where: Algoma, WI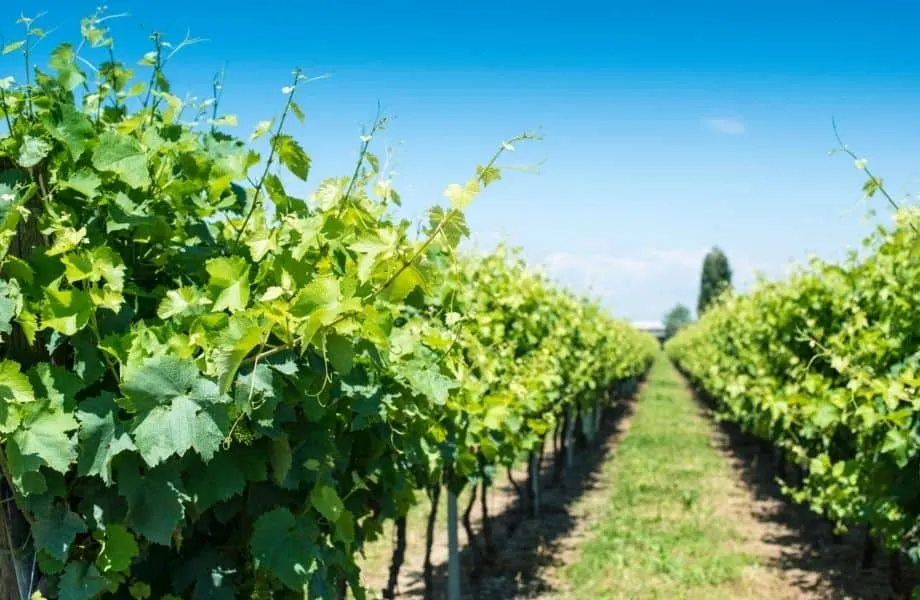 One of the oldest and best Wineries in Door County, the Von Stiehl Winery has an excellent assortment of wines to offer.
It has been crafting wines since 1967 and allows more than forty varietals to choose from! In fact, it's actually the oldest licensed winery in Wisconsin.
Known as one of the top-class Door County wine tastings, the winery tour will also guide you through each section. The staff is friendly and will teach you about their European-style underground wine cellar.
It is perfect for couples seeking to relax in vintage-style wine tasting rooms. Those looking for romantic getaways in Wisconsin will love it here.
The decor inside the building is cute and cozy. It instantly makes you feel comfortable and relaxed.
Some of their grapes are grown locally, across the street, or at the Von Stiehl Vineyard, which is 6 miles away from the winery, while others are sourced from California.
However, unlike most wineries, Von Stiehl actually sends experts to taste the grapes from the source before they're bought. This ensures that the taste of the wine stays consistent!
The only downside here is that you don't get to choose which wines you want to taste. However, the ones that they offer are so good that you'll end up liking most of them.
They offer a huge collection of sweet, semi-sweet and dry wines, so your taste buds are guaranteed to be satisfied!
It's pretty uncommon for wine enthusiasts to walk out of here without buying a bottle or two.
Buy here the best Wisconsin guidebooks
9. Door County Distillery – offering wines that keep you longing for more!
Where: Sturgeon Bay, WI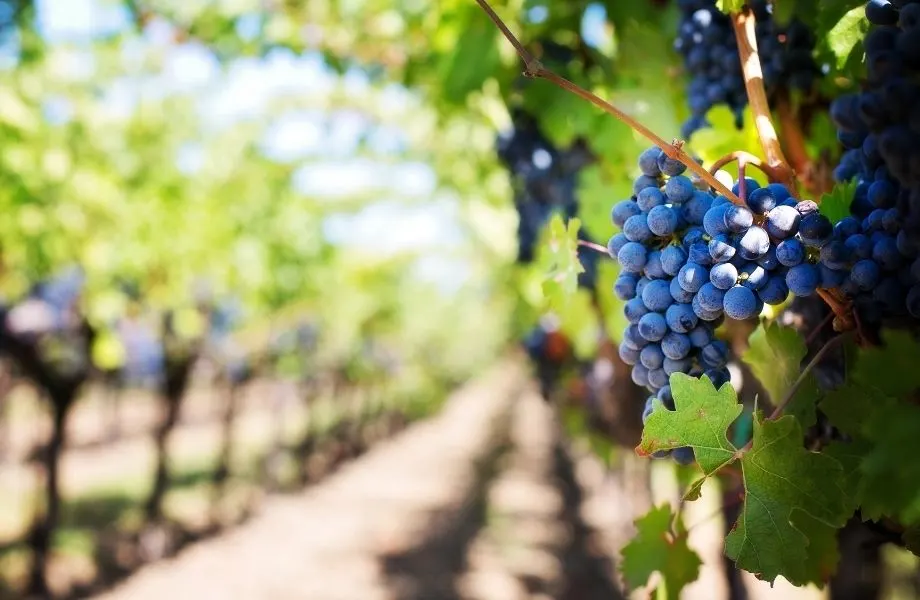 Door County Distillery is one of the best hand-crafted distilleries in the area. It offers a wide range of alcoholic beverages including vodka, gin, and wine.
The Door County Distillery is also home to a huge selection of oils, cheese, and hams. Their gift shop is also pretty interesting and worth a visit.
It's easy on the pocket as well because they offer you 5 wines and a liquor to taste for free.
Their wines are mostly sweet so only go here if you like sweet wines. The fruit wines they offer are incredibly refreshing.
Their bourbon is also very famous so make sure you give it a try before leaving! The Distillery is accessible to wheelchairs, so it's the best place to go if someone in your squad uses a wheelchair.
Book here the best cabins in Door County
10. Island Orchard Cider, the Hub of Great Ciders
Where: Ellison Bay, WI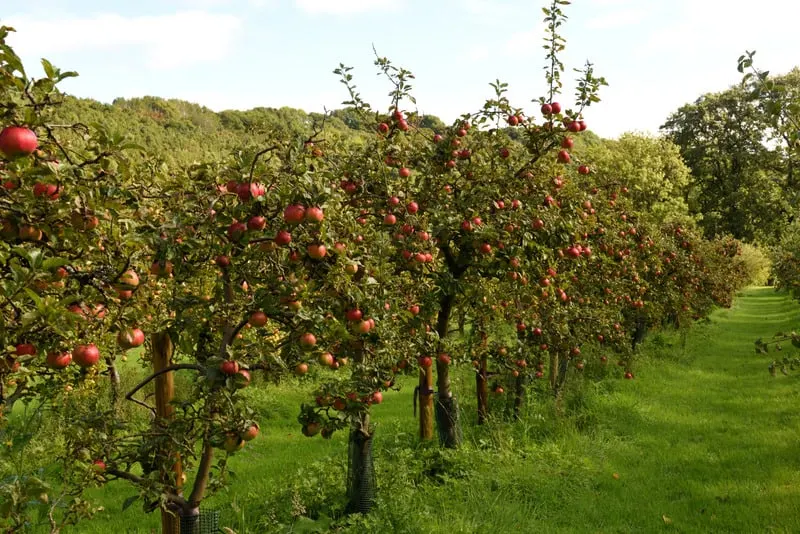 Although not exactly a winery, the Island Orchard Cedar is worth a mention because it offers some of the best Cider in Door County (and technically speaking – at least for tax purposes – cider is a wine).
Their specialty is the Normandy Style Cider, which is hand-crafted by the wine expert families there.
French ciders have a lighter texture and are more wine-like. The textures of the ciders are crisp, dry, and refreshing.
The ciders have a unique combination of rich fruits, natural tannins, higher acidity, and high levels of sugars. All of this helps create delicious ciders which pair well with high-quality desserts and cheeses.
Moreover, the ciders are pretty reasonable considering the quality and taste. They also offer non-alcoholic ciders for kids, so you can easily come here with your family for some fun family time!
Book here the best tours in Door County
---
So, what are you waiting for? Head over to Door County, Wisconsin, and enjoy wine tasting at its numerous wineries and distilleries. After all, life is too short not to try fine wine!
All of the wineries listed above have some of the finest wine. You can even purchase gifts from all of them to give to your loved ones or to take to a fancy party!
Wine tasting is a great activity to do with friends and the staff at the wineries are almost always friendly, guaranteeing that you'll have a fun time!
---
Short FAQ About the Best Wineries to Visit in Door County
Are the wineries in Door County open?
Yes, wineries in Door County are open. However, COVID-19 restrictions may affect the working hours of the wineries so make sure you call them up and confirm the timing before you start your tour.
Moreover, the wineries also make sure to follow all the SOPs and COVID-19 precautions. Make sure you wear a mask so that you can enter the premises of the wineries!
How many wineries are there in Door County, Wisconsin?
There are around 15 wineries in Door County, Wisconsin.
What is the best Door Peninsula winery restaurant?
All of the wineries along the Door County Peninsular offer their own unique wines and atmosphere, so it will come down to personal preference. However, my personal favorite wineries in Door County are Red Oak Winery, Harbor Ridge Winery, and Lautenbach's Orchard Country Market and Winery.
---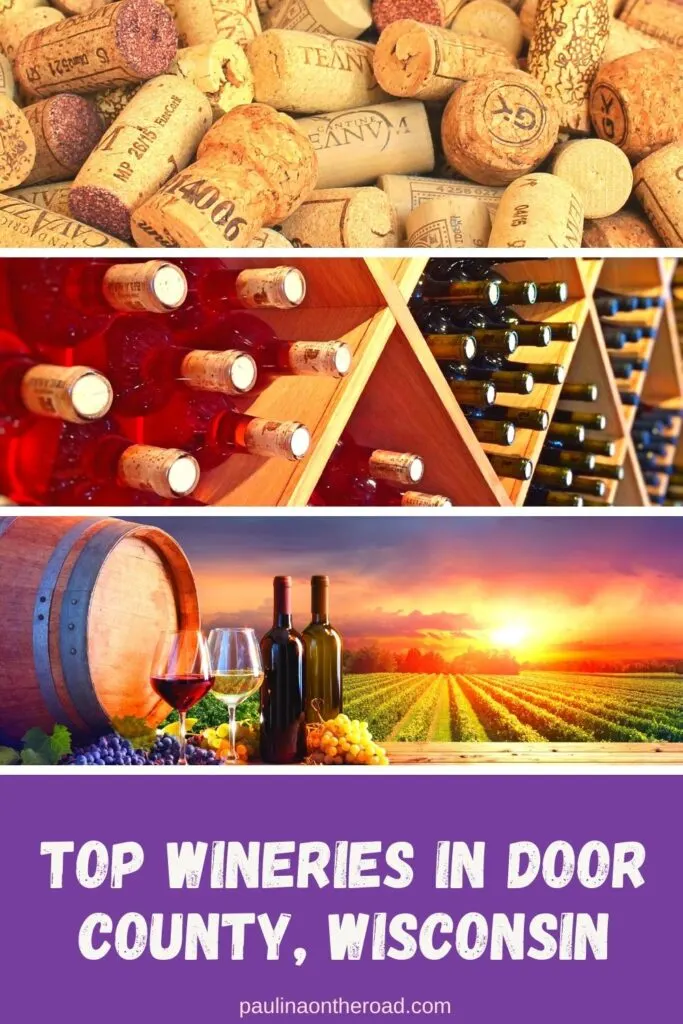 Hola! I am Paulina, a fervent travelette who crossed the Atlantic Ocean by Boat HitchHiking. On my blog, you'll find all the tips to make the most of your holiday. Get ready to enjoy outdoor and sustainable travel like hiking, cycling or sailing. Let's hit the road together!