Guide to the best winter activities and festivals in Foor County, WI, including sleigh rides, snowshoeing, ice fishing and more!
Winter. Such a great season, isn't it? Quite challenging but so beautiful if you choose a great location to spend it.
But never fear, this article is all about why visiting Door County, Wisconsin in winter is one of the best choices you'll ever make.
As a winter lover, I'm always invested in finding the best places that have a vast portfolio of activities for all ages and tastes so Door County in winter is definitely one of my top choices.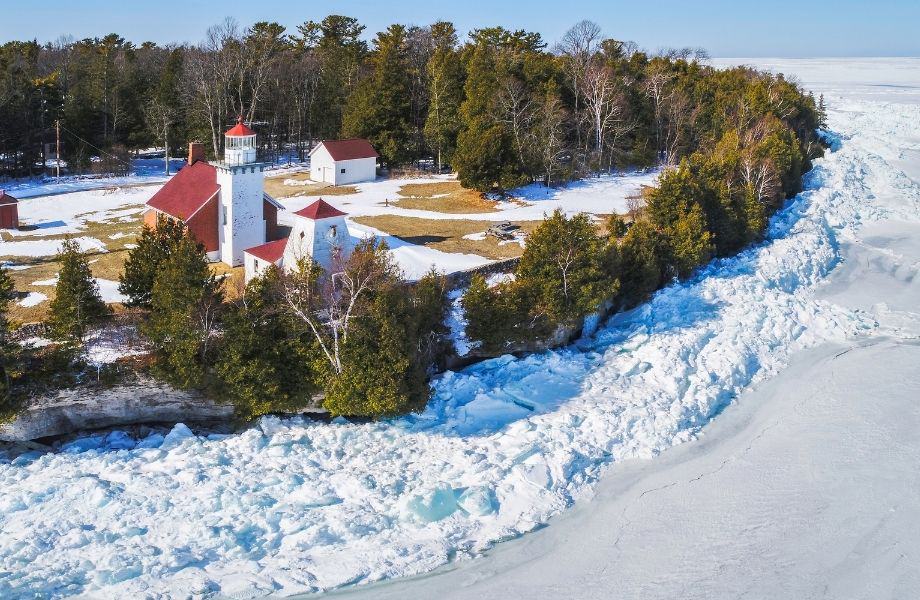 If you love winter, Door County is one of the top destinations in Wisconsin.
That's because, during wintertime, this beautiful northern region of Wisconsin has plenty of fun activities to offer!
You can either choose to have a nice relaxing dinner and warm up next to a fireplace or to live your life to the fullest by trying some of the adrenaline-intensive activities.
If you got a buzz from what you've just read, Door County in winter is your place to be!
Down below, I made a fun list of some Door County winter activities to check out on your next visit.
Thanks to affiliate links, I pay my bills. If you make a purchase through them, I may receive a small commission at no cost to you. As an Amazon Associate I earn from qualifying purchases. All opinions are always mine. Merci!
Useful Travel Information for Wisconsin
✎ Plan the ultimate Wisconsin road trip (no backtracking!) with the Perfect Wisconsin Road Trip itinerary – Get it here

✈ Find the best hotel deals in Wisconsin with Trivago

➳ Book vacation rentals in Wisconsin with VRBO

✔ Book tours in Wisconsin with Viator

☘ Get the best discounted outdoor gear (outlet) at REI.com

$ Get Wisconsin hiking guides and maps at REI.com

✎ Never leave without travel insurance. I get mine at SafetyWing. It is easy to set up, cheap, and reliable.
Where to Stay in Door County in Winter
If you want to spend winter in Door County you will have plenty of amazing accommodation options to choose from as the region has some of the best winter resorts in Wisconsin.
The area also has some of the most romantic hotels in Wisconsin, as well as some of the top family resorts in Wisconsin.
So no matter who you're traveling with, you'll find the perfect accommodation.
A few of my top picks are:
If you're still looking for more options, check out my guide on the best resorts in Door County.
Alternatively, consider staying nearby at some of the hotels and resorts in Green Bay.
There are a lot of amazing things to do in Green Bay, and it is a great gateway to Door County.
Best Things to do in Door County, Wisconsin in Winter
1. Snowshoeing in Peninsula State Park, Wisconsin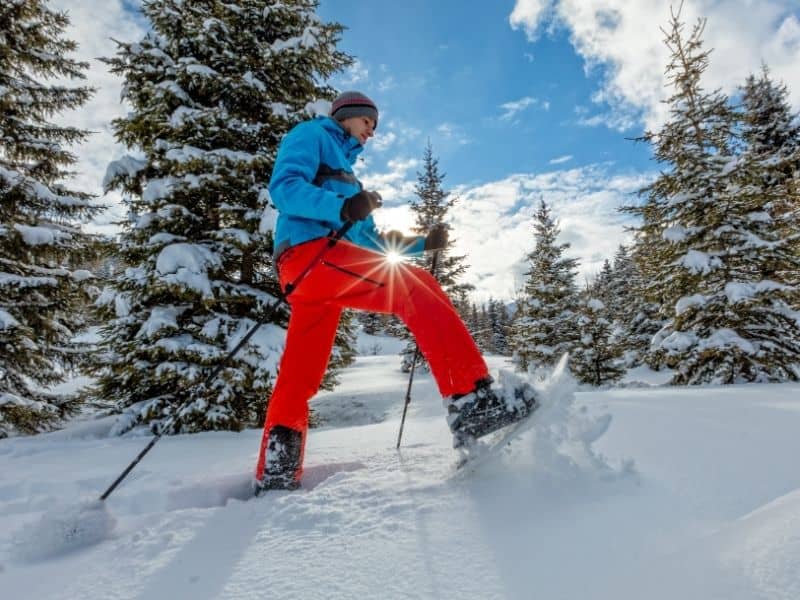 Snowshoeing in Door County is one of the most well-known wintertime outdoor activities in Wisconsin, thanks to the Peninsula State Park's picturesque landscapes and famous hike trails.
In the winter, the park provides six miles of marked snowshoe and hiking routes.
These paths pass through some of the park's most pristine and isolated areas. But be careful!
Do not venture into unmarked areas or any of the ski or snowmobile routes, snowshoeing and hiking are prohibited as a measure of safety.
Keep your eyes on the green signs with a pink reflective dot and discover ecosystems that can only be found here!
Outside of wintertime, you'll find some of the best hikes in Door County in Peninsula State Park.
Buy here the best trail guides for Wisconsin
2. Snowmobiling in Wisconsin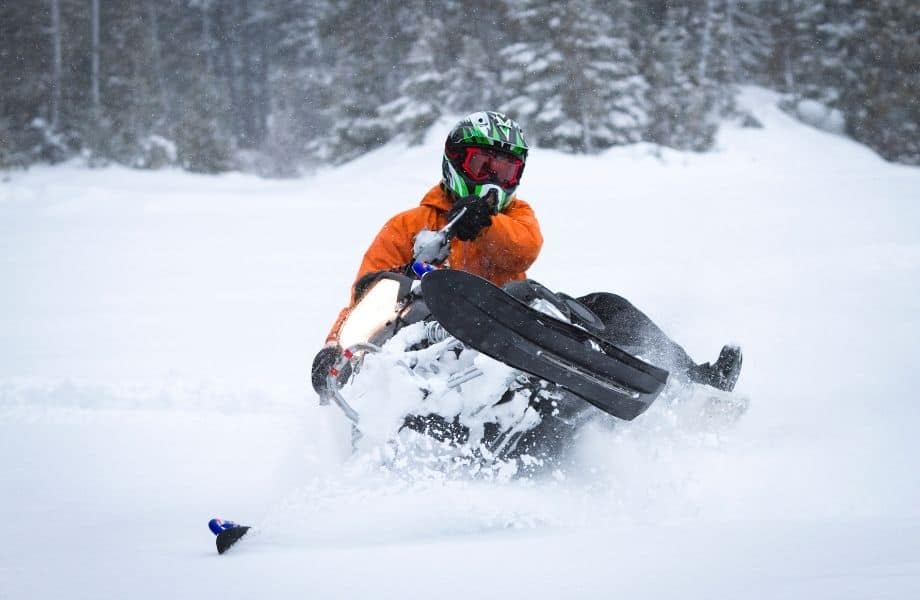 Do you like speed and snow? Well, I think this one's for you!
Snowmobiling is one of the most popular winter activities in Door County, and for good reason.
As winters in Wisconsin already bring considerable amounts of snow and The Door County Snowmobile Club marks and grooms 250 miles of trails, all you have to do is rent one and go.
Here's a tip from me, the state parks in Wisconsin, such as Ahnapee State Trail and Potawatomi State Park are snowmobilers' best friends.
In fact, this area has some of the top snowmobile trails in Wisconsin.
In the summer, these are also some of the best mountain bike trails in Wisconsin.
Head up a little to the north and you'll find the Baileys Harbor to Sister Bay trail system that travels through Mud Lake State Wildlife Area, which is practically inaccessible during the warmer seasons.
Book here the best tours in Door County, WI
3. Cross country skiing in Doory County, WI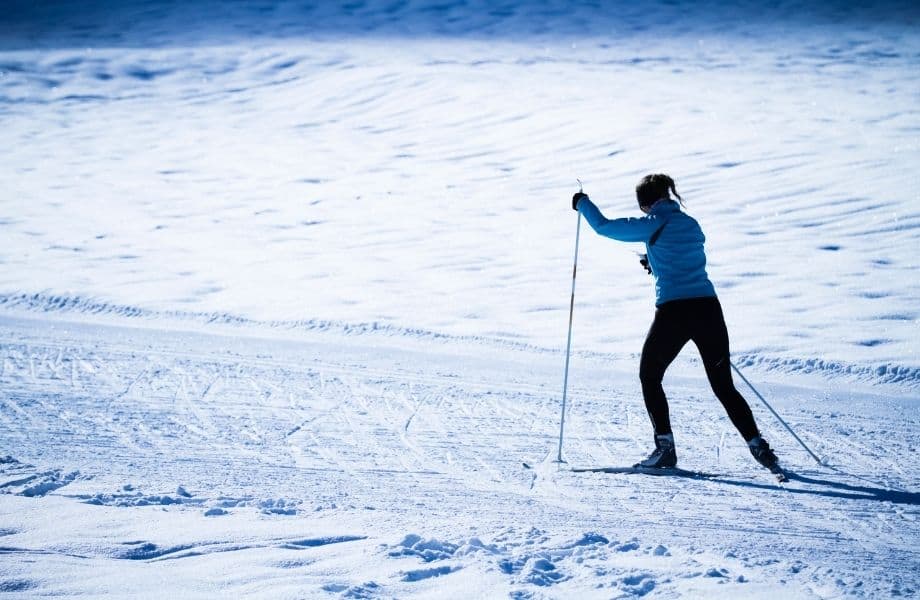 One of the best things to do in winter in Wisconsin is cross country skiing, and Door County is one of the best spots in the state to do it!
Door county cross country skiing is a nice alternative to traditional skiing and is a great choice for anyone that appreciates the surroundings more than the actual sport.
There are plenty of ski resorts in Wisconsin that provide equipment for rent for those who don't have their own and every skate park (except for Rock Island) provides well-maintained ski trails for both skate and classic skiing.
As I previously said, respecting the trail is the key to your safety and well-being.
Book here the best cozy winter cabins in Door County
4. Fish Creek winter festival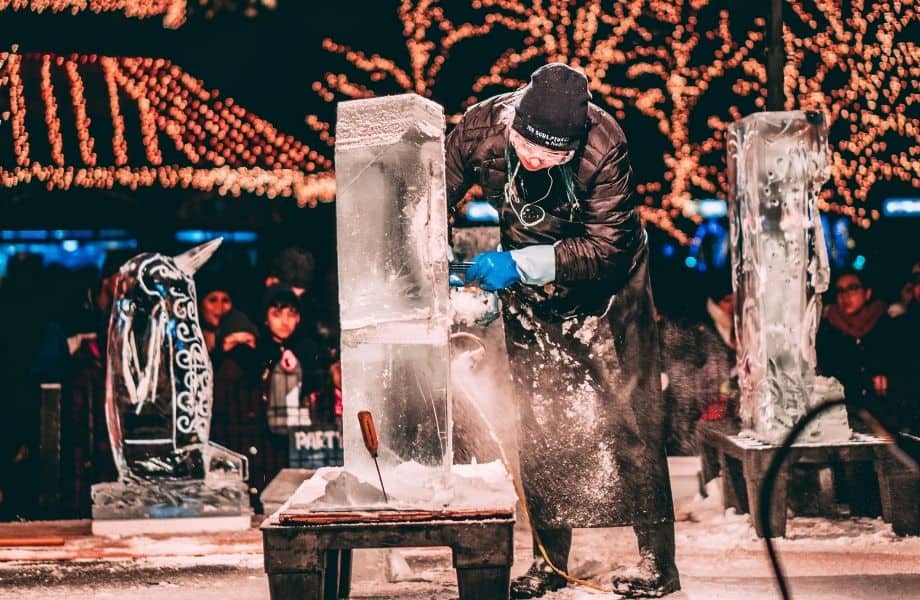 Where better to experience real Door County culture than at Fish Creek's WinterFest, which takes place between 1 and 3 February.
Fish Creek's "Winter Games" tradition began 26 years ago as a means to cope with the winter doldrums.
The festival cancels winter's reputation as the quiet season. Here you can play goofy games (such as ice bowling, bike toss, football toss, all to those who are entertained to throw stuff.
Check out the ice sculptures at Clark Park if you need a little art in your cultural cocktail.
If you like team sports, you may join the Human Foosball Tournament with a few pals.
Is high fashion your thing? You could certainly add some glitzy jewels to your favorite snowsuit and compete in the snowsuit fashion show.
Buy here the best itinerary to Wisconsin from a local
5. Try the Polar Plunge
If you feel your blood boiling, what do you say of a quick dip into the frozen water?
This event takes place every year on the 1st of January and it started back in 1986 with only one swimmer.
Now the event attracts hundreds of swimmers and spectators on the beach at Lakeside Park in Jacksonport, near Door County's eastern shore.
Although Wisconsin winter is not the kindest, people found a creative way to adapt and have fun. And don't you worry about potential accidents.
The event is supervised by qualified medical personnel ready to intervene in any eventual emergency.
Buy here the best travel guides for Wisconsin
6. Hockey games
Pro gamer or amateur there is a place for everybody.
All lakes in Wisconsin seem to invite you to jump on some skates and enjoy the ice, but ice-skating in Door County is cherished with a tournament.
Door County Pond Hockey Tournament takes place every year on February 9 and gathers more than 300 players that will play on one of the 15 rinks created on Lake Kangaroo.
Don't forget! It doesn't matter if you've never hit a puck before, the tournament offers great occasions for spectators and great food and drinks of course.
When they aren't being used for games, you might even be able to do some ice skating in Door County on the rink!
Book here the best tours in Door County, WI
7. Fat tire biking
Biking is not only for warm weather, and if you think otherwise then you are missing out on all the fun experiences that fat tire biking has to offer.
Unlike classic bikes these are adapted for this snowy terrain, having much bigger tires with low pressure for a better experience with rough terrain.
A great place for renting such a bike is Nor Door Sport & Cyclery in Fish Creek.
The shop is located near the main entrance to Peninsula State Park, so all you have to do is to get your bike and go for a ride right away.
There are many routes outside of the park but the trails at Newport State Park are special and have a top-shelf place.
The combination of sand, mud, rocks, and roots brings an ideal set for fat bikes.
Book here the best cozy winter cabins in Door County
8. Go sledding in Door County, Wisconsin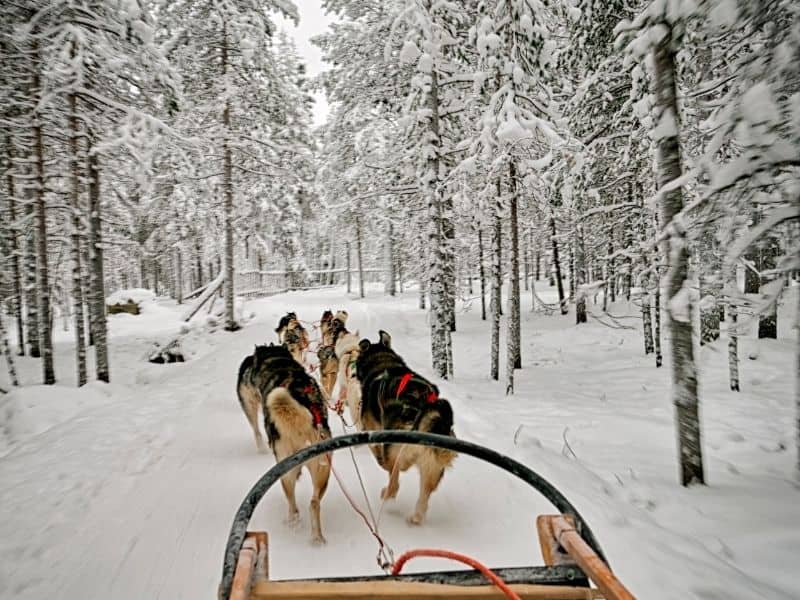 No, it's not only for children! In Wisconsin, it's a favorite pastime.
Sledding is one of everyone's favorite outdoor activities, and there are several types of sledding available – including dog sledding!
Door County sleigh rides are one-of-a-kind especially when you choose the best place for a launch. Hill 17 in Peninsula State Park is one of Door county's winter wonderlands.
The chilly wind colors everyone's cheeks, little ones' laughter of excitement can be heard from miles away, that's the true spirit of joy that sledding in Door County has to offer.
Every year people are enjoying the best time with their children and family in spite of the low temperatures.
Fun has always had a place here in Door County!
Buy here the best itinerary to Wisconsin from a local
9. Ice fishing
There are many lakes in Wisconsin, but Lake Michigan is the most popular location for winter activities because in the winter it becomes a frozen oasis.
Since the Door County coastline is surrounded by Lake Michigan, it's no surprise this is a favorite destination in Door County in the winter.
Ice fishing is a prime activity to try but be careful of the ice condition!
Depending on this, the fishing locations are changing throughout the season and can include Sturgeon Bay, Egg Harbor, Fish Creek, and Sister Bay.
Keep that in mind and tight wire!
Buy here the best trail guides for Wisconsin
10. Go on a Romantic Winter Getaway to a Cabin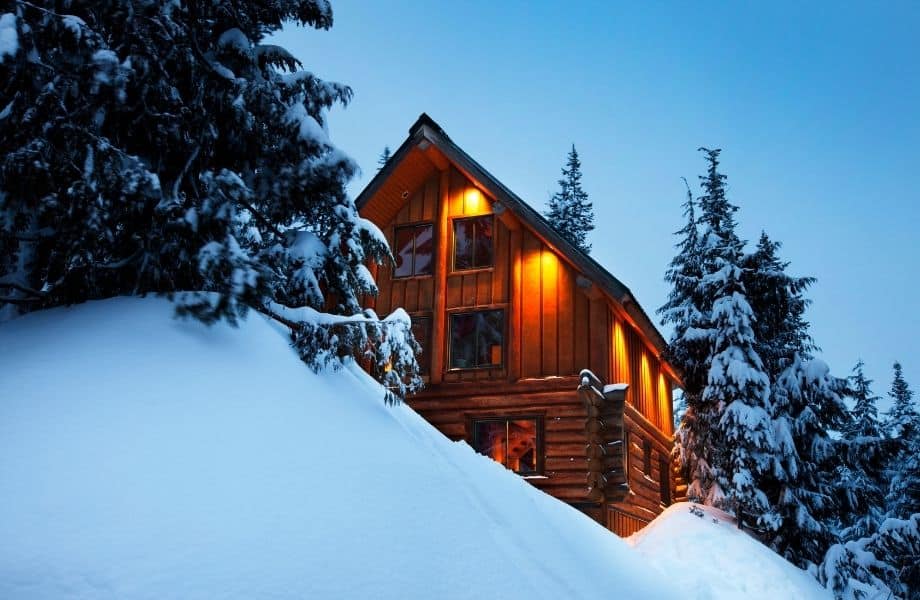 If you daydream about a Door County winter getaway with your loved one, then one of the best options is renting a cozy cabin.
In fact, Door County has some of the best winter cabins in Wisconsin for romantic getaways.
There are some amazing Airbnbs in Door County with lots of different amenities depending on what you're looking for.
You'll find lots of wonderful cozy cabins in Door County perfect for wintertime, as well as some of the best Wisconsin cabins with hot tubs to warm up after a cold day.
Alternatively, if you want something romantic but not entirely cut off, I recommend the Country House Resort, which is adults-only and perfect for romantic getaways in Wisconsin.
Because of its great position in the center of Door County, the hotel is also close to all of the top Door County winter activities.
This is one of the best winter getaways in Wisconsin, as it's easy to feel the magic of the season in a distinguished way next to your other half.
Book here the best tours in Door County, WI
11. Celebrate the season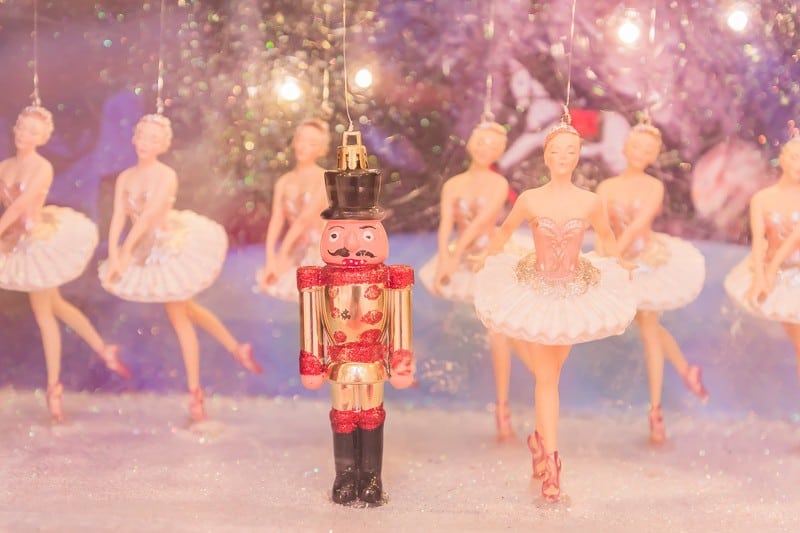 Even though things slow down in winter there is always a place and energy to celebrate, especially when it comes to holidays.
And Door County in December is absolutely magical!
For starters, there are lots of fun things to do at Christmas in Wisconsin, and Door County is one of the best places to spend the holidays.
Door county in winter is full of seasonal celebrations such as tree lightings, many family events, and of course some of the top winter festivals in Wisconsin.
You can also choose and cut your own Christmas tree at one of the best Christmas tree farms in Wisconsin!
In Wisconsin, these are so popular and every year the number of visitors increases.
Fish Creek Winter Fest, the Polar Plunge, and the Fire & Ice Festival are "the stars" but winter in Door County is not resumed to them.
I'll name a few cold-weather events that can truly enchant your holiday:
Tree Lighting and Caroling (in Fish Creek)
Holly Days (Egg Harbor)
Christmas in the Village (Ephraim)
Christmas by the Bay Fest (one of the best things to do in Sturgeon Bay in winter)
Book here the best cozy winter cabins in Door County
12. Find some indoor fun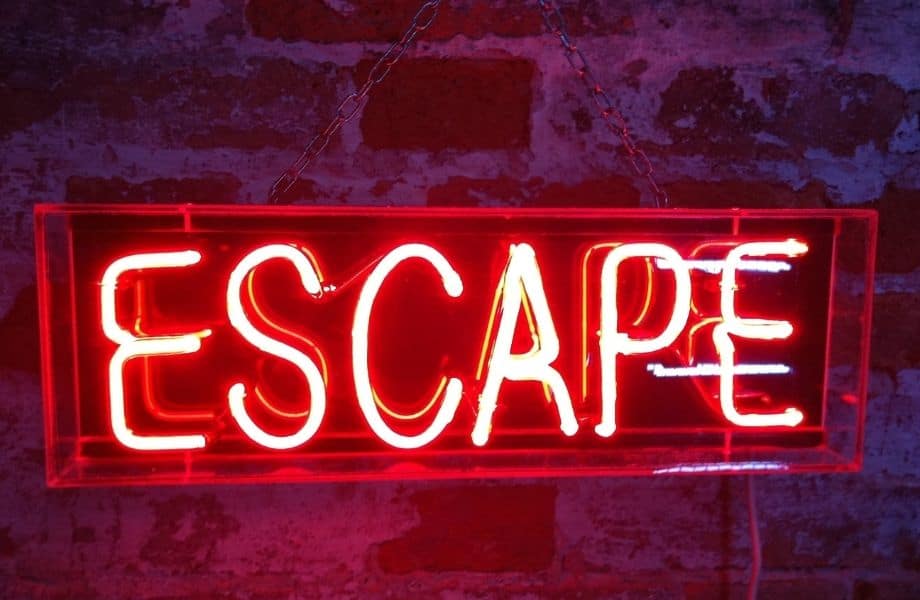 Relaxation is one of the key points in a vacation, so if you prefer to spend most of the time inside don't worry, you won't get bored.
Indeed, many of these activities are some of my favorite things to do in Door County no matter what the season!
You can catch a play or a live show to entertain yourself or you can face a little cold to get to Door County's array of boutiques, galleries, and many shops.
If you're into art, you can make your own at Peninsula School of Art, Hands-on Art Studio, or Door County Candle Company.
Take an art class or craft unique ceramic pieces, mugs, tile, or other items. Express your creativity!
Another fun indoor activity for a group is to head to an escape room where you and your friends try to solve a puzzle and get out before the clock runs out.
Luckily, Door County is home to some of the best escape rooms in Wisconsin!
Door County also has some of the best spa resorts in Wisconsin where you can spend a relaxing weekend away.
Buy here the best itinerary to Wisconsin from a local
13. Get inspired by the breathtaking landscapes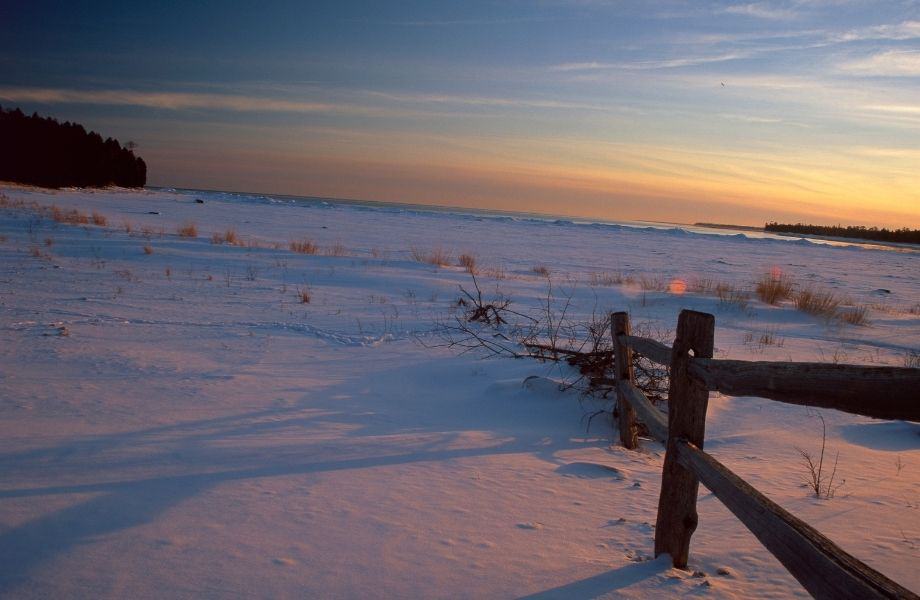 Mother nature wasn't selfish with the beauty that spread all over our planet and I can guarantee that she did a splendorous job when it comes to Door County in winter.
Seeing a sunrise or sunset in Door County in the winter is one of the finest ways to slow down, relax, and take in the natural beauty of the region.
Door County also has some of the best hiking trails in Wisconsin, and even in winter, many of these trails are still accessible and are a great way to enjoy the beauty of the region.
Explore its picturesque coastal towns, glide up and down hills and admire the beauty of its parks and don't miss the lighthouses on the rustic road near Baileys Harbor.
Door County is pretty famous for having some of the best lighthouses in Wisconsin and lookout towers, be sure you see them all!
Buy here the best trail guides for Wisconsin
14. Horseback riding
Another great activity to do during a romantic Door County winter getaway with your loved one is horseback riding.
You'll get to see Door County in the winter from the saddle!
There's something special about horseback riding in Door County, Wisconsin – it's absolutely breathtaking.
Kurtz Corral has a wide range of trail rides for riders of all skill levels, from beginner to experienced.
Young, unskilled riders may acquire a feel for the arena with a 15-minute ride.
Book here the best tours in Door County, WI
15. Take a horse-drawn sleigh or carriage ride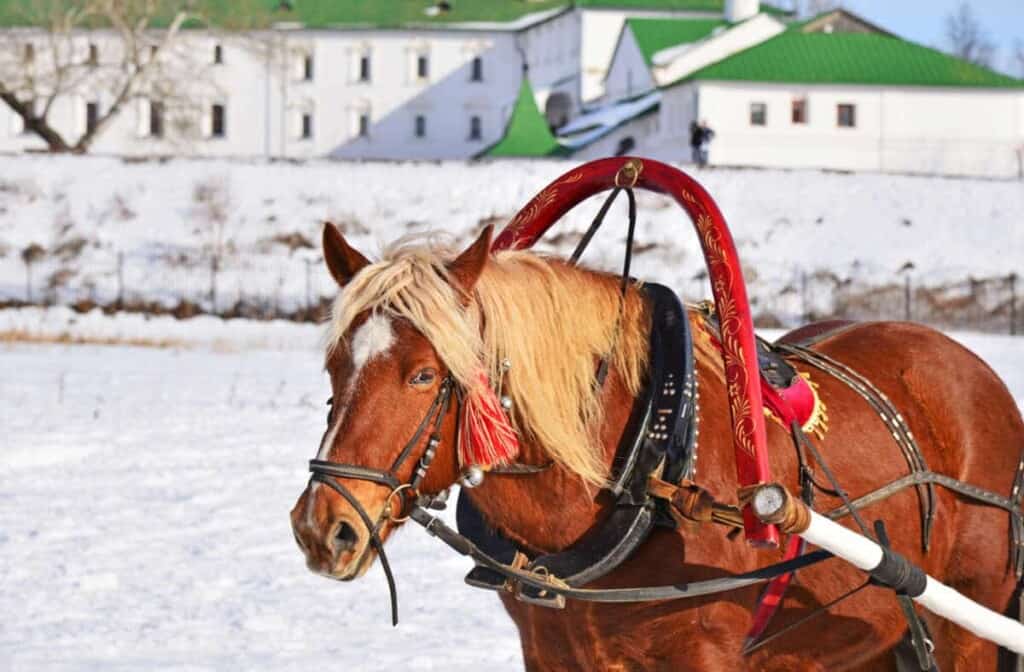 This is an alternative to the previous suggestion, in case you're not that courageous or simply prefer to spend the time cuddling with your partner and treasure the views.
So what do you say about joining a tour you'll never forget?
Whether you want romantic Door County sleigh rides or a fun family activity, this is a great activity to experience during winter in Door County.
Snuggle up with your loved ones and ride through Door County's most wintry landscapes with the wind whipping at your face!
Different tours offer different things, and some even provide a wine tasting as part of their package for extra special Door County winter getaways!
Book here the best cozy winter cabins in Door County
16. Watch the Northern Lights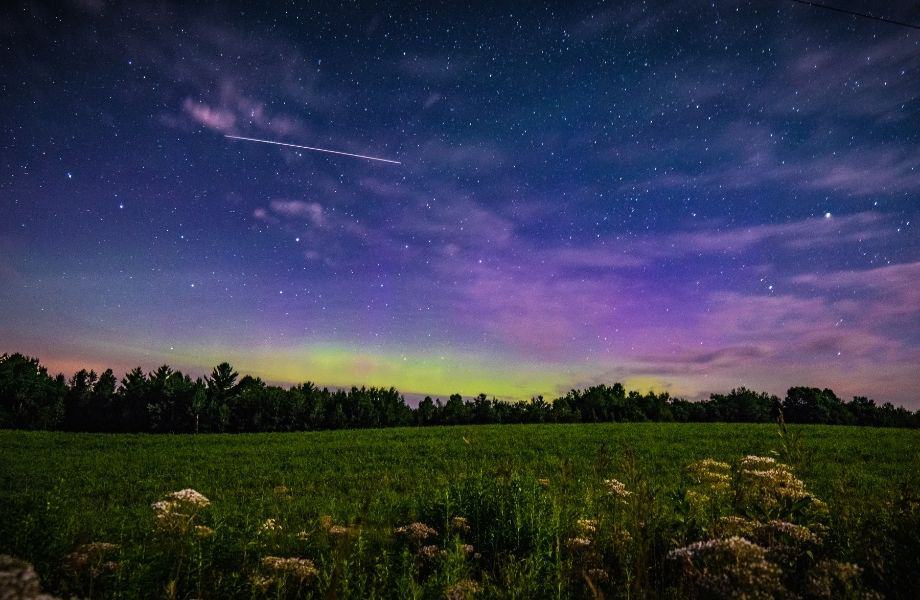 You know about the Northern Lights, right? The beautiful colors that pop up in northern regions during nighttime.
This phenomenon is best experienced in areas where light is absent entirely, no cities nearby, no light pollution at all.
And in Door County, you can find places like this.
The dark sky and low levels of light pollution in Door County, particularly in the northernmost regions, provide an excellent opportunity to observe the aurora borealis.
The most popular spot for chasing the lights is Newport State Park. The next two favorite locations that serve amazing views on the Northern Lights are Rock Island State Park and Washington Island.
Enjoying the beautiful Northern Lights is definitely one of the best things to do in Northern Wisconsin during winter, and one of the most unique winter activities Door County has to offer.
Buy here the best itinerary to Wisconsin from a local
17. Get the local taste
It's no surprise, therefore, that the two most iconic things about Door County, cherries and fish boils, spotlight the local crop of orchard producers and the fresh catch of commercial fishermen.
Take, for example, The Cookery Restaurant and Wine Bar, which has been a must-visit for people who adore local preserves for decades. The atmosphere is great.
A fish boil is an experience everyone should have at least one time in his life, and a great thing to do in Door County in winter.
Viking Grill provides great food and it's a great choice because of their unique concept-picnic tables instead of normal tables.
The fish boil in Rowleys Bay includes a full feast as well as a one-man historical show. Boilovers happen every 30 minutes at Pelletier's, which is convenient.
Buy here the best trail guides for Wisconsin
18. Visit a tasting room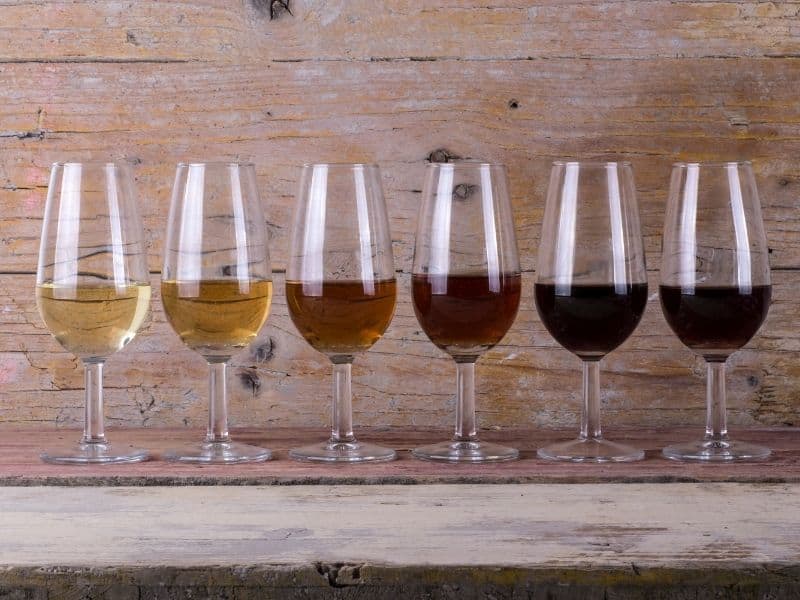 A cold winter day, what do you think of warming up your soul with a nice glass of wine, some local beer, or cider at one of the many cozy wineries or breweries.
You get to choose from many popular breweries including Starboard Brewing Company, Shipwrecked Brewery, and Door County Brewery.
Try a drink from Island Orchard Cider if you want a crisp cider.
There are several wineries and vineyards to select from in Door County, which is fast becoming one of the most renowned wine areas in the country.
Harbor Ridge Winery, Stone's Throw Winery, and Door Peninsula Winery are among the favorites.
Book here the best tours in Door County, WI
19. Discover the beaches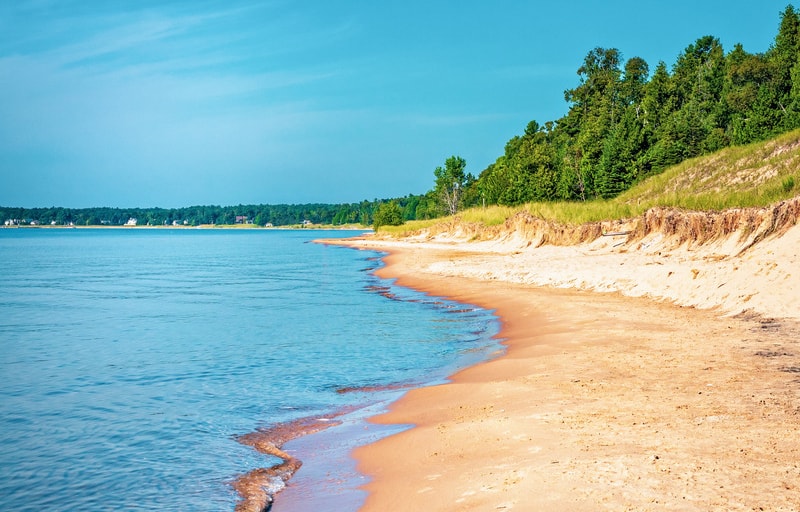 Discover beaches in winter?! Yes, you read that right.
Door county beaches are as wonderful as they can be during the wintertime. After all the region has some of the best beaches in Wisconsin!
The waves, some light blankets of snow and ice, and the cold breeze that fills your lungs with cold and refreshing air can create a nice invigorating feeling while doing a promenade on the beach.
Beauty is still there even if temperatures tend to be negative, keep your positive vibes and enjoy the atmosphere!
Book here the best cozy winter cabins in Door County
20. Go for a shopping session
After you've had your fill of the great outdoors, it's time to check out the region's unique shops!
One of the most popular Door County winter activities is shopping.
It keeps you warm and comfy while providing an opportunity to discover the ideal Christmas gifts.
Liberty Square is a lovely shopping complex that was named the finest shopping experience in Door County.
I'm sure after you read this Door County winter guide, the next destination for the winter break or just for a romantic getaway in Wisconsin will be Door County.
And don't forget your warm clothes, perhaps consider packing some warm vegan winter boots or a comfy vegan winter coat.
Buy here the best itinerary to Wisconsin from a local
---
Short FAQ about Things to do in Door County in Winter
1. What are the best things to do in Door County in winter?
Outdoor winter activities are a favorite thing to do in Door County in the winter. Some of the most popular options are snowmobiling, cross country skiing, dog sledding, and ice fishing.
2. Is Door County fun in the winter?
Absolutely! If you love winter sports, winter in Door County is a MUST! But even if you don't, there are lots of fun winter festivals and indoor winter activities too, like hockey and escape rooms.
3. Where should I stay in Door County in the winter?
It depends on what you want to do. My favorite places are the Country House Resort
and Gordon Lodge. Alternatively, I recommend renting a cozy winter cabin.
You can't get enough of Door County, WI in winter? Have a look at my Google Story here.
---
Before You Go: Top Tips for your Trip
---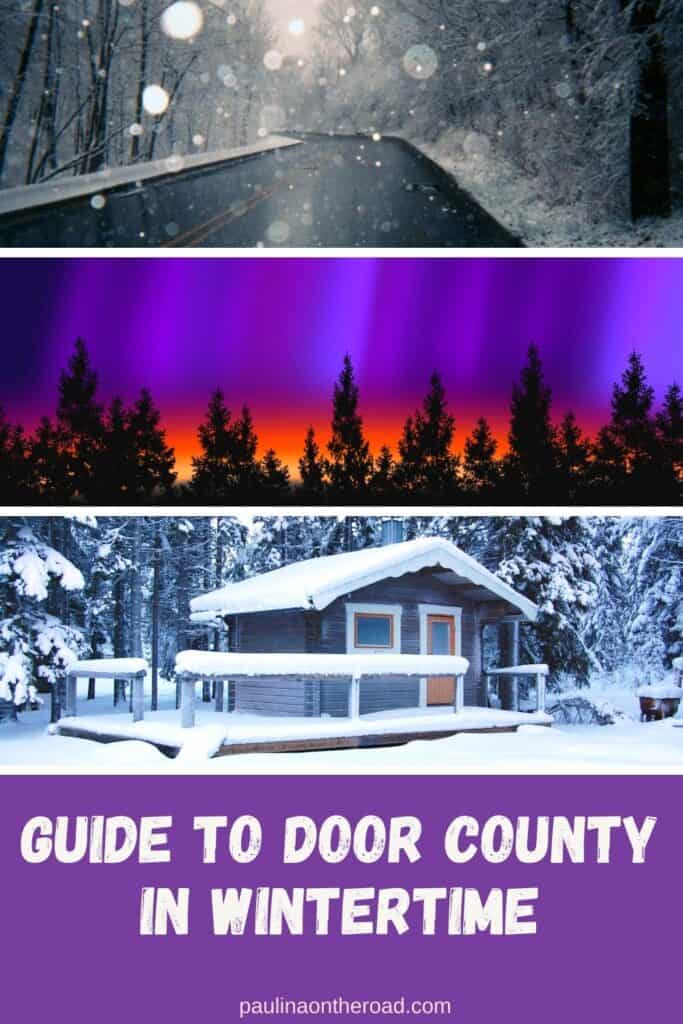 ---