Ahhh, Tenerife! It promises a sunny climate and plenty of opportunities for relaxation.
Whether you're looking to soak in the natural beauty or experience a diverse culture – travel Tenerife is the perfect destination for you if what you seek is an island getaway brimming with unique experiences and fun adventure possibilities.
With its white sand beaches, exotic locations, stunning architecture, rich wildlife diversity, and incredible nightlife – Tenerife has something to offer travelers from all corners of the world.
From conventional sightseeing activities to breathtaking mountain hikes and tranquil strolls at stunning viewpoints, something here will make your holiday extra special.
I, Paulina on the Road, I'm excited to share my personal experience living on Tenerife island – full of insider tips on where to stay; how best to access amazing locales; helpful information regarding food options around the island, etc.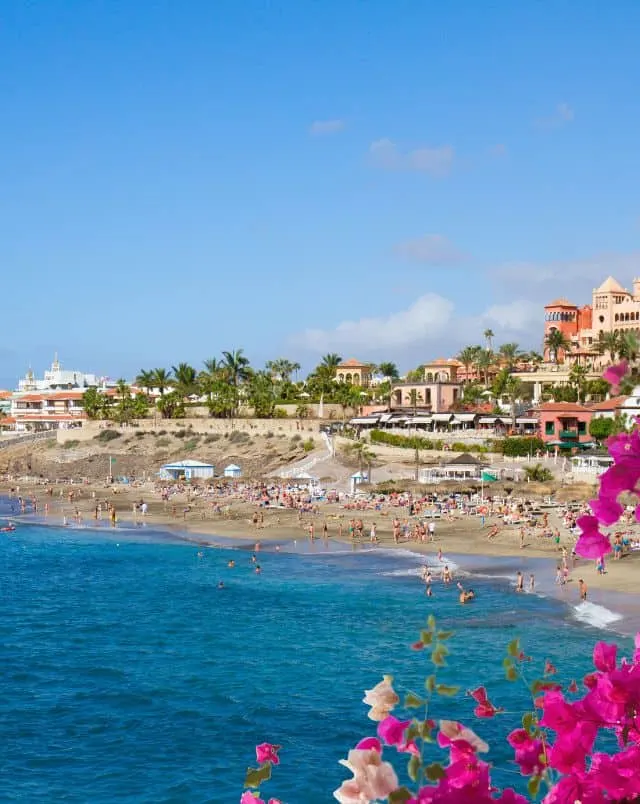 From turquoise blue waves begging surfers to explore their deep depths, to vibrant hiking trails offering spectacular views, there is something for everyone choosing travel Tenerife.
You can stroll through the streets of towns like La Orotava or Puerto de la Cruz while chatting with locals who will be more than happy to lend a helping hand in giving you insight into what this captivating place has to offer.
Top resources to travel Tenerife
⚘ Avoid tourist traps and get the "Tenerife Like a Local" itinerary for less than 10€. – Get it here

✈ Book cheap flights to Tenerife with Skyscanner

✔ Book tours in Tenerife with GetYourGuide

➳ Find the best hotels in Tenerife with Trivago & holiday rentals with VRBO

❖ Rent a car with the best discounts at DiscoverCars

✎ Never leave without travel insurance. I get mine at HeyMondo. It is easy to set up, cheap, and reliable.

$ Withdraw money without hidden fees and avoid exchange rates with Wise (you'll get a free card on top!)
Hotels in Tenerife
If you plan a trip to Tenerife, you're in for a treat. This island boasts a plethora of activities and attractions that are sure to suit any traveler.
You can start your adventure by exploring the island's natural beauty, from hiking the trails of Teide National Park to soaking up the sun on the sandy beaches.
If you're feeling brave, you can even take a dip in the refreshing waters of the Atlantic Ocean.
Tenerife has plenty of museums and historic sites for those who love culture.
Don't forget to indulge in the local cuisine and stroll through the charming towns and villages.
With so much to see and do, Tenerife is a must-visit destination for any traveler.
Things to do in Tenerife
When it comes to travel, Tenerife holds a special place in my heart as the ultimate destination for adventure and relaxation. After all, it was my home for half a year!
This island boasts various activities and attractions catering to different interests and preferences.
For those seeking a thrilling experience, there's hiking, surfing, and paragliding.
Meanwhile, culture enthusiasts can explore museums, art galleries, and historic landmarks.
And let's not forget the pristine beaches and crystal-clear waters that provide an ideal setting for swimming, sunbathing, and water sports.
North Tenerife
If you're looking for an escape from the bustling streets and crowded beaches of South Tenerife, then the North is where you should head.
North Tenerife is a haven for nature enthusiasts, couples seeking a peaceful getaway, and those wanting to explore the island's quieter side.
You'll find plenty of things to keep you occupied, from hiking the lush forests and picturesque hills to a sunset boat ride and indulging in some of the island's best seafood.
Take a dip in natural swimming pools, made from volcanic rock formations and relax in warm, therapeutic waters.
Whether you're taking in the coastline from afar or getting lost in the tranquillity of the countryside, North Tenerife is sure to offer you an unforgettable experience.
Where to stay in Tenerife
Planning your travel to Tenerife is exciting, but finding the perfect place to stay can be overwhelming.
With so many options available, finding the accommodation that suits your preferences is important. Whether you're seeking luxurious five-star resorts or cozy apartments, Tenerife has it all.
I recommend staying in the southern part of the island, where you'll find picturesque beaches, ample sunshine, and bustling nightlife.
If you are wondering where to stay in Tenerife, have a look at my guides which are filled with insider tips:
What to see in Tenerife?
From the black sand beaches in the north to the vibrant nightlife in the south, there is something for everyone here.
Check out Mount Teide, the highest peak in Spain, and the breathtaking views from its summit. And don't miss the Pyramids of Guimar, a striking collection of six-stepped pyramids that have puzzled archaeologists for years.
For a relaxing day in nature, spend some time in Anaga Rural Park, a lush green forest with hiking trails that offer unparalleled views of the island's stunning coastline.
To truly see all Tenerife has to offer, explore the island's many unique neighborhoods, each with its own distinct flavor and charm.
What's the best part of Tenerife?
As a seasoned traveler with a particular affinity for Spain, I can say without hesitation that Tenerife is one of the country's most beautiful and unique destinations.
From towering mountains and charming colonial villages to stunning beaches and vibrant nightlife, there's truly something for everyone on this fascinating island.
But if I had to choose just one aspect of Tenerife that stands out as the best, it would have to be the island's incredible natural wonders.
Whether you're adventuring through the forests of the Anaga Rural Park, soaking up the sun on the black sands of Playa Jardín, or marveling at the majestic Mount Teide, there's nowhere else in the world quite like Tenerife.
The perfect Tenerife itinerary
Avoid tourist traps with the "Tenerife Like a Local" itinerary: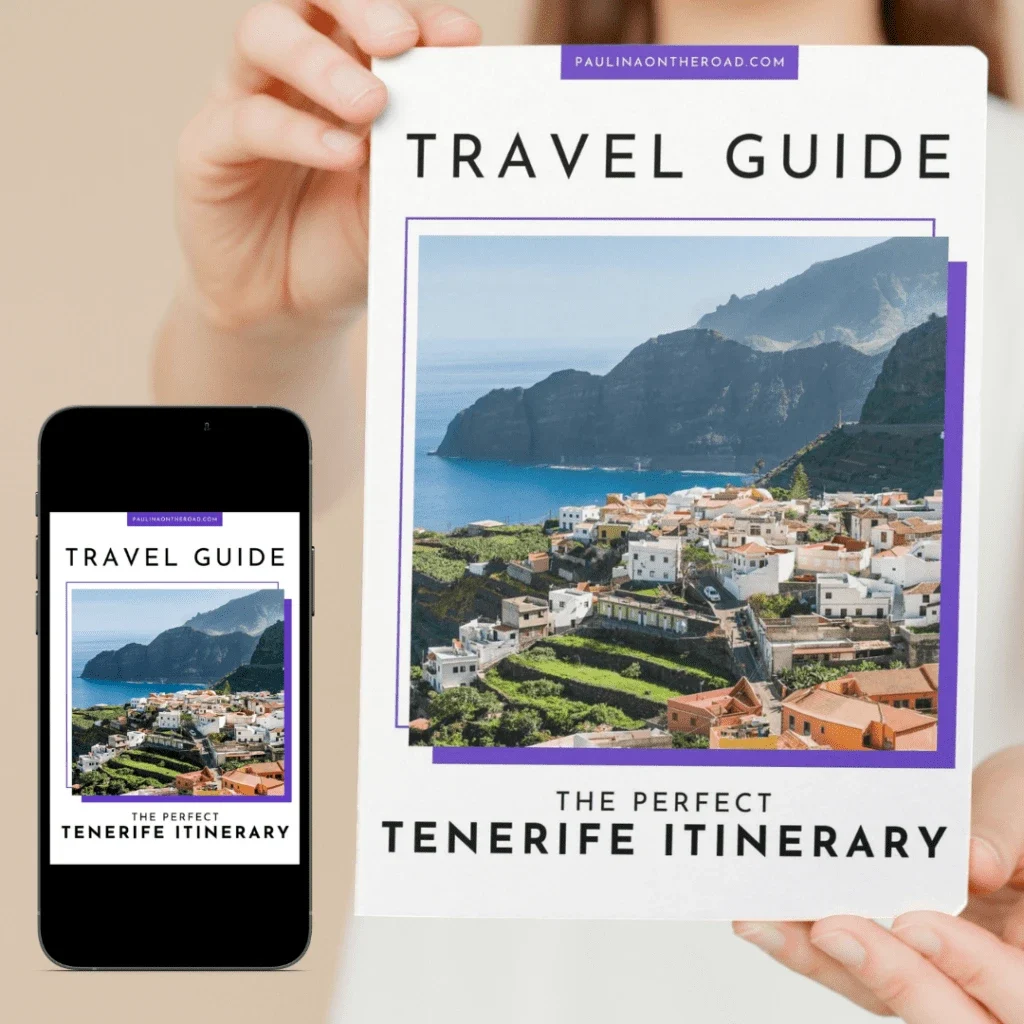 Make the most of your time with the fully customizable Tenerife travel itinerary for 9,99€ only! – Get it here