Are you looking for something a little different to do this November?
Why not consider booking a trip to the stunning island of Tenerife in November, located in the Atlantic Ocean just off the coast of Morocco!
With blazing sunshine almost guaranteed all year round and plenty of things to see and experience, you'll have no problem finding ways to fill your days with adventure.
From sipping fruity cocktails on white sand beaches, exploring dreamy medieval towns, or treating yourself to luxury spa pampering, whatever makes your heart sing – travel Tenerife has it all!
So if you're ready for some fun in the sun, read on as I share my top tips about what to do during a visit in November.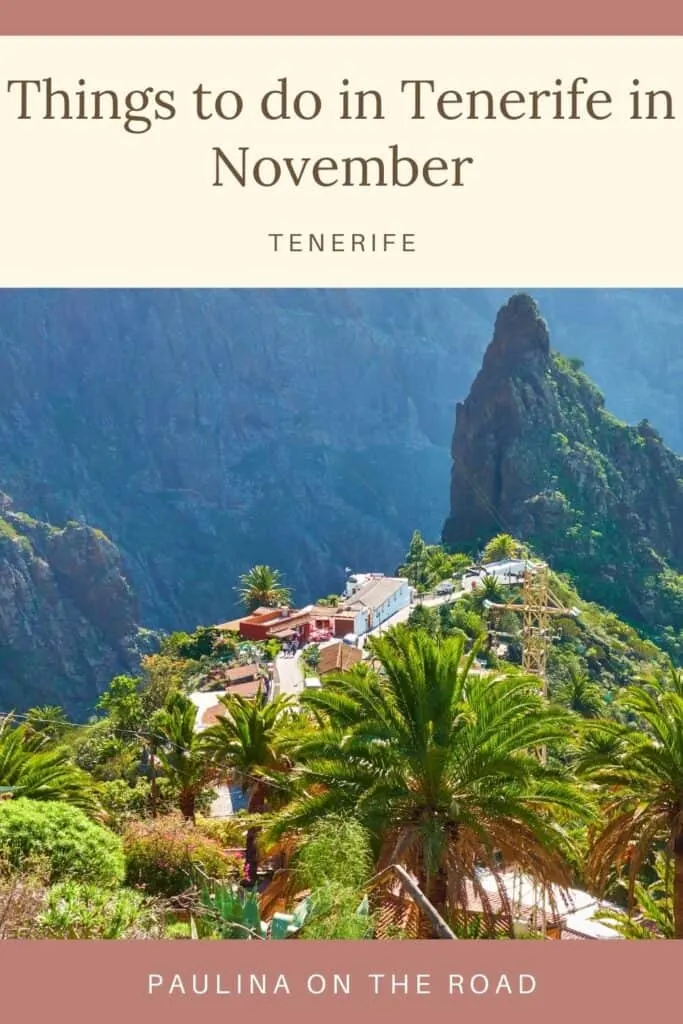 This blog is supported by you, dear reader. If you purchase through a link, I earn a small commission. As an Amazon Affiliate, I earn from qualifying purchases.
Top resources to travel Tenerife
⚘ Avoid tourist traps and get the "Tenerife Like a Local" itinerary for less than 10€. – Get it here

✈ Book cheap flights to Tenerife with Skyscanner

✔ Book tours in Tenerife with GetYourGuide

➳ Find the best hotels in Tenerife with Trivago & holiday rentals with VRBO

❖ Rent a car with the best discounts at DiscoverCars

✎ Never leave without travel insurance. I get mine at HeyMondo. It is easy to set up, cheap, and reliable.

$ Withdraw money without hidden fees and avoid exchange rates with Wise (you'll get a free card on top!)
Where to stay in Tenerife in November
Best Luxury Hotels in Tenerife
Best Family Hotels in Tenerife
Best Cheap Hotels in Tenerife
Best Hotels in Puerto de la Cruz
Best Eco-Friendly Hotel in Tenerife
1. Beaches of Tenerife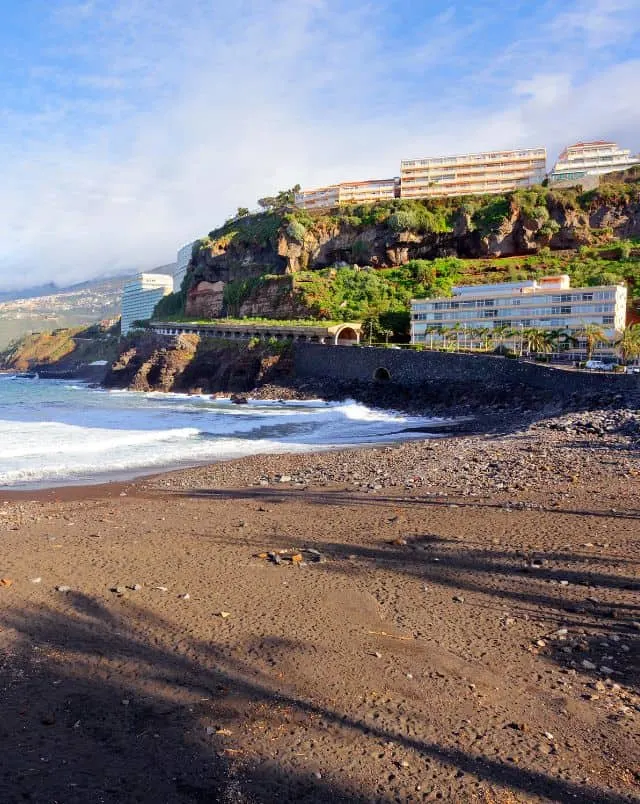 If you are going on holiday to Tenerife in November, you can't miss sunbathing and taking a bath on some of the best beaches in Tenerife.
Although it may sound crazy to sunbathe and swim in November, it is an excellent time of the year because the water is 23ºC.
Tenerife has stunning beaches that are very different depending on the part of the island you visit.
Nature lovers love North beaches because of their stunning volcanic surroundings and dark sand.
Some things to do in North Tenerife are horse-riding in Benijo beach or sunbathing in Las Teresitas.
South Tenerife beaches are more sunny and warm, with lots of resorts and a lively atmosphere, which makes these ideal for families and tourists looking for lively nightlife and water sports.
Some things to do in South Tenerife are visiting Los Cristianos and El Médano to enjoy windsurfing.
2. Hiking in Anaga Rural Park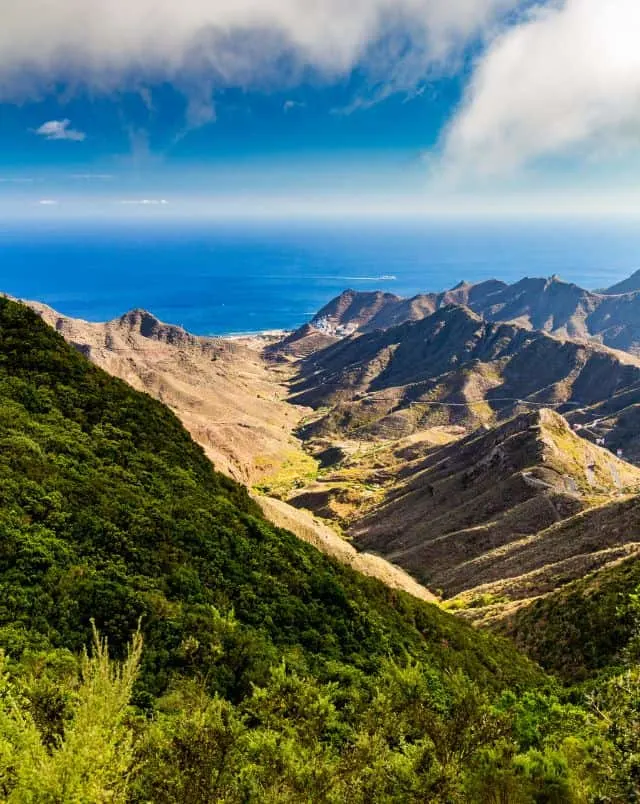 Hiking in Anaga Rural Park in November is a magnificent experience because you will immerse yourself in its natural beauty and tranquility with fewer visitors.
The best thing about Tenerife in November is that lushly green places like these come to life and the pleasant weather makes exploring historic laurel woods, moss-covered trees, and twisting trails create the perfect experience.
You can't miss Mirador Cruz del Carmen, which offers breathtaking views of the Anaga Range and the northern shore.
3. Teide National Park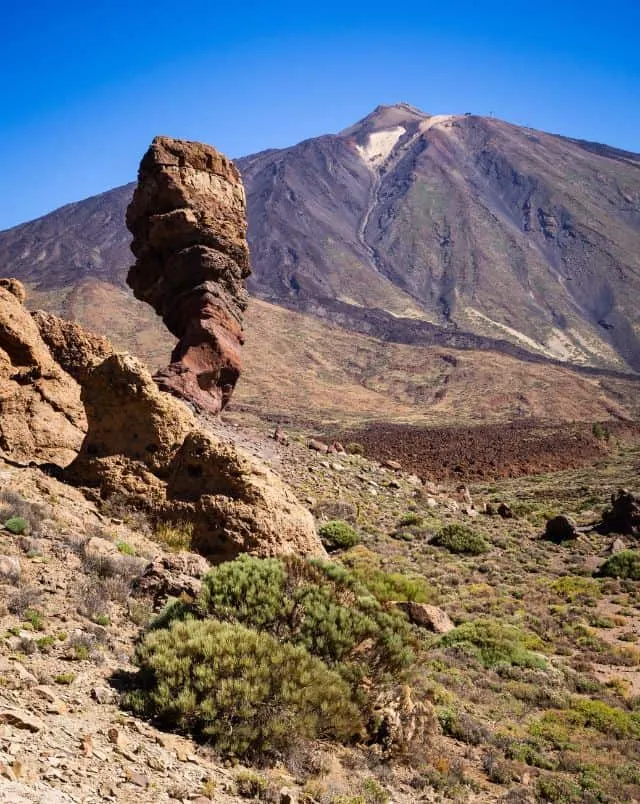 One of the best things to do in Tenerife in November is visit Teide National Park, part of the UNESCO World Heritage.
Before visiting this spot, you should book a cable car trip to reach a height of about 12,000 feet, where you'll get breathtaking views of the surrounding islands and volcanic landscape. – book a day trip to Mount Teide now
With pristine skies and no light pollution, Teide becomes a stargazing sanctuary when the sun sets, offering the ideal setting for cosmic study.
Trips to Mount Teide provide astronomy lovers with a singular opportunity to see the stars in one of the most extraordinary locations on Earth.
4. Whale and Dolphin Watching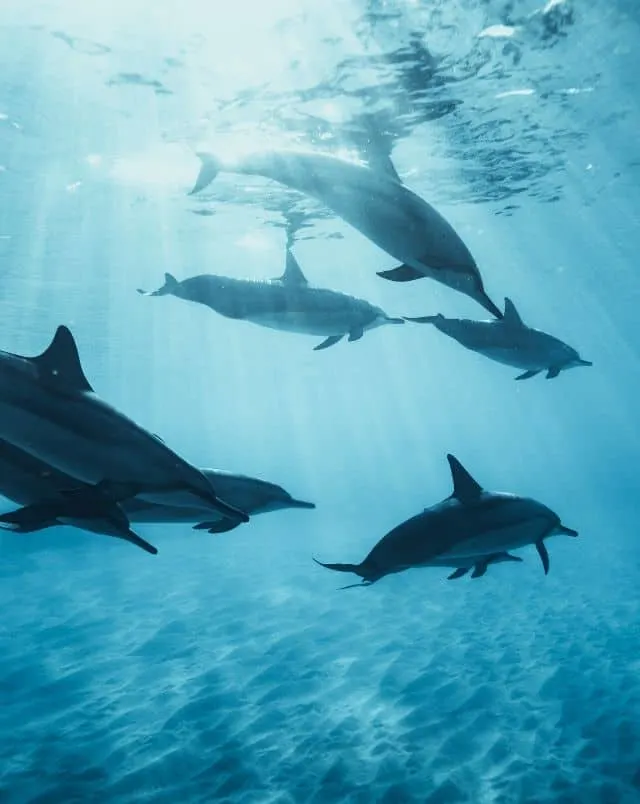 Due to its location in the Atlantic Ocean, Tenerife is known as a paradise for marine life and serves as a shelter for these creatures all year along.
The moderate and pleasant weather of Tenerife in November makes the island's southern shore a great place to see these wonderful marine animals.
The best way to experience Tenerife's abundant marine life is to take a boat excursion.
Many species, including playful dolphins and magnificent whales like dolphins and whales, call these seas home.
5. Loro Parque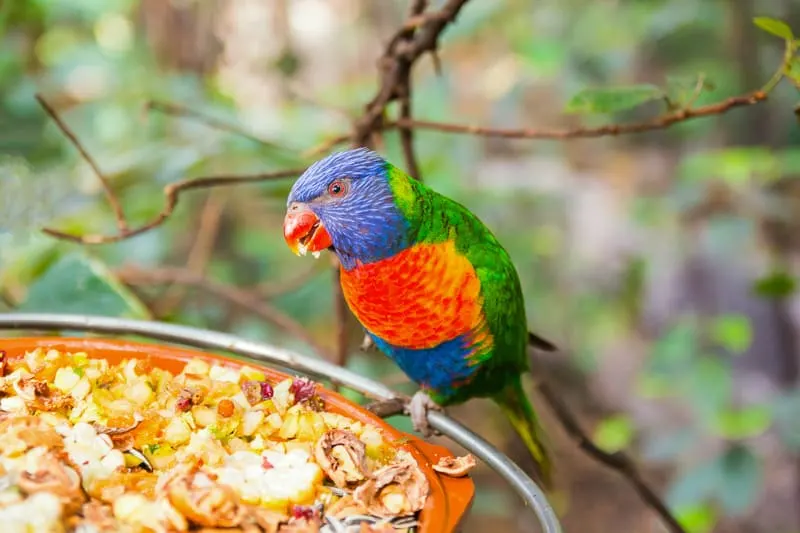 One of the best things to do in Tenerife in October or November is to visit Loro Parque, one of the islands' top attractions. – Get tickets here
This well-known animal park provides an alluring fusion of recreation and preservation because it is committed to assisting endangered species.
The beautiful weather in October makes it the perfect time to visit the park's gorgeous tropical gardens, enthralling animal displays, and friendly personnel.
Visiting Loro Parque leads to a day of learning, amusement, and consciousness of the priceless variety of wildlife on our Earth.
6. Local Markets in November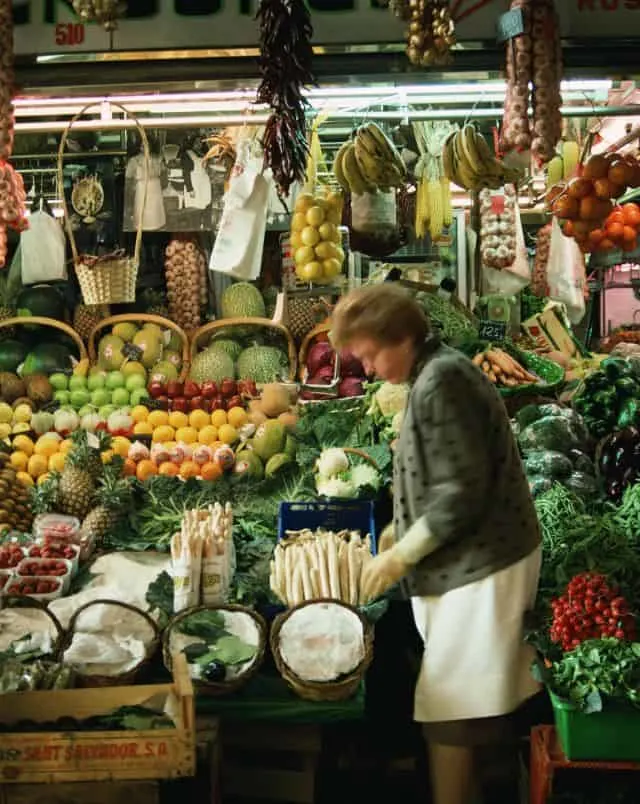 You can witness the lively culture and welcoming atmosphere of Tenerife in November while shopping at the local markets on the island.
Tenerife is home to a treasure trove of lively local markets that offer a special fusion of arts, crafts, and snacks from Spain.
If you consider cheap holidays to Tenerife in November, visit the Mercado de Nuestra Señora de África in Santa Cruz de Tenerife.
There you will find fresh fruits, vegetables, cheeses, and Canarian delights to show you what to eat in Spain.
Your next local market tour stop should be the Mercado Municipal de la Laguna, known for its stunning architecture and historic charm.
An immersive experience is created by the Laguna market's genuine atmosphere and the kindness of its traders.
Last but not least, don't skip the Adeje Farmers' Market because there you will find the best local products on the island.
Additionally, you will find exceptional handcrafted crafts and artisanal goods while live music and in a vibrant atmosphere.
7. Golfing Getaway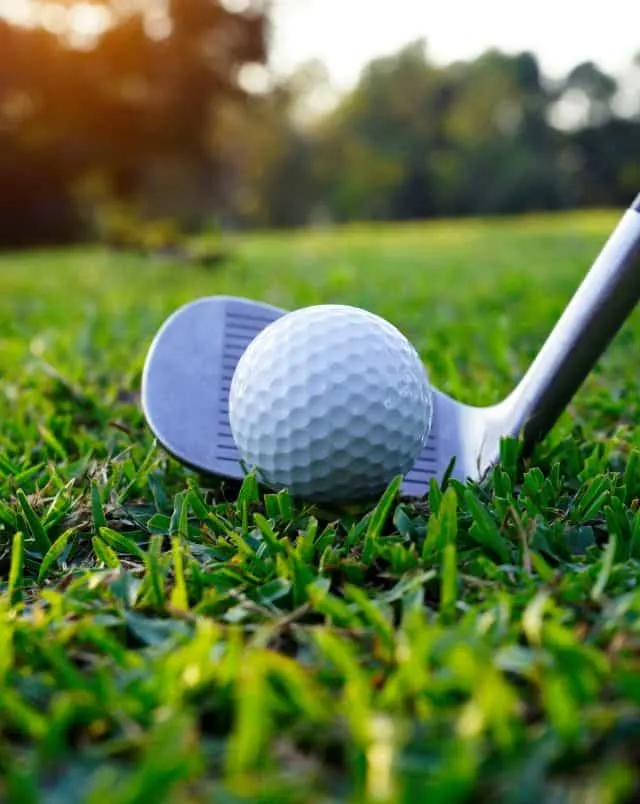 If you visit Tenerife in November, you should know that it is an ideal time to enjoy playing golf because temperatures are pleasant and golf courses are less crowded.
Tenerife provides a golfing experience unlike any other, surrounded by breathtaking panoramas and opulent resorts.
The Abama Golf Resort on the southwest coast is one of the must-see locations for golf fans because it is an opulent resort that features an 18-hole Dave Thomas-designed course with breathtaking views of the Atlantic Ocean and the island of La Gomera.
Among other things to do in Costa Adeje, Tenerife, visiting the Golf Costa Adeje is something you can't miss.
Buenavista Golf is the place you should visit if you want a more tranquil location.
With spectacular cliffs, undulating fairways, and the sound of crashing waves as your soundtrack, this golf facility is surrounded by breathtaking natural beauty.
8. Explore La Laguna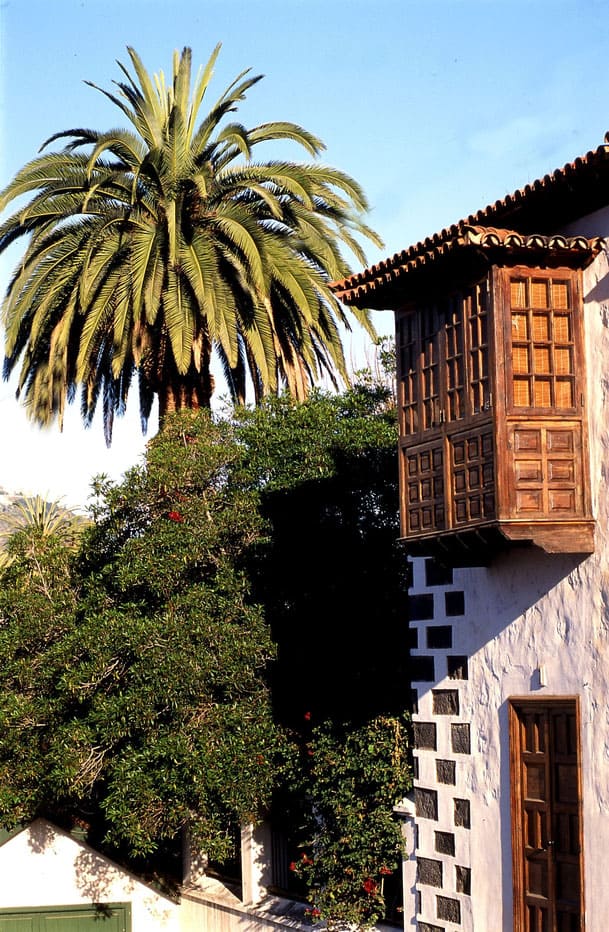 San Cristóbal de La Laguna is a UNESCO World Heritage place known for its architectural value and a lively cultural panorama, which makes it the best place in Tenerife in November.
Visiting this historic city of Tenerife in November allows you to enjoy wandering around its cobblestone alleys while taking in the intact colonial architecture.
This city used to be the capital, and you will find several museums, historical buildings, and beautiful squares there.
If you are wondering where to stay in Tenerife, book a night at one of their lovely boutique hotels and guesthouses to truly discover this city's atmosphere.
9. Water Parks in Tenerife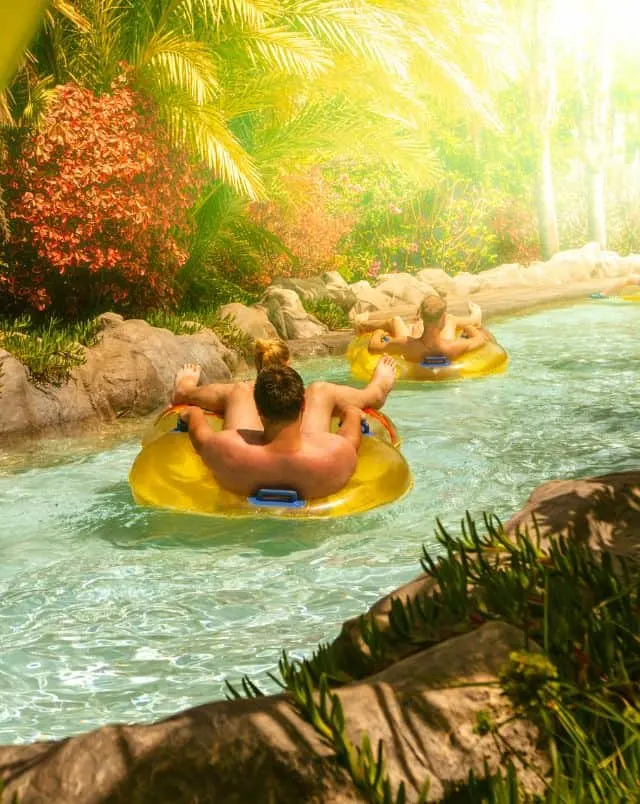 One of the best things to do in South Tenerife is visit its water parks, which are ideal for spending quality time with your family.
Costa Adeje is the best part of Tenerife in November because it is lively.
You will find Aqualand Costa Adeje, one of the island's biggest water parks.
The Kamikaze, Twister, and Tornado are the slides made for the bravest visitors but there is also a pirate-themed pool and a dolphin show suitable for smaller children.
Another great option is Octopus Aquapark, which stands out for its emphasis on a family-friendly environment.
Octopus Aquapark has special sections with kinder slides, splash areas, and small pools.
10. Visit Garachico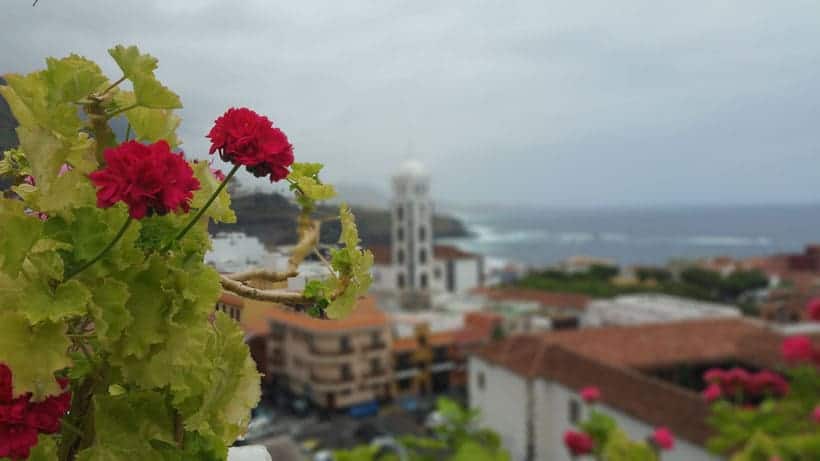 On Tenerife's northwest coast, in a gorgeous location known for its enduring charm and breathtaking natural beauty, is the village of Garachico.
If you spend some nights in one of the best hotels in Puerto de la Cruz, you should visit Garachico.
The spectacular natural pools at Garachico are made of ancient lava that crystallizes and leaves beautiful rock formations where you can swim even if you are in Tenerife in November.
Garachico is also a historically rich town, and its well-preserved architecture showcases the town's previous splendor as the island's primary port in the 16th century.
11. Siam Park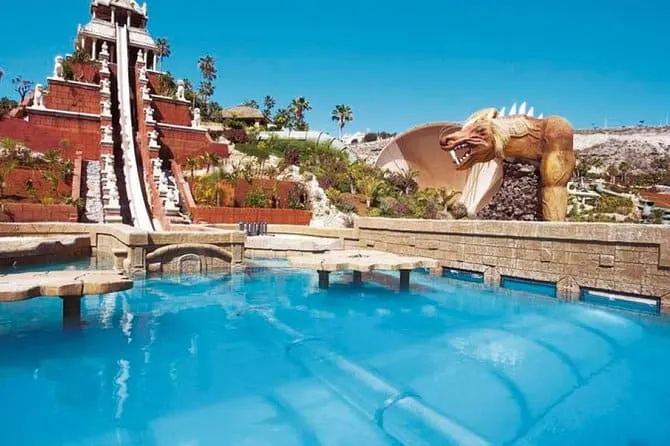 If you need some more ideas about things to do in Tenerife with kids, you should know that visiting Siam Park is a must. – Get tickets here
It is one of the best things to do in Costa Adeje in November because this Thai-themed park offers many attractions and activities that suit everyone's preferences.
Siam Park is exquisitely designed and offers exciting attractions and tranquil, relaxing areas like the lazy river or the Wave Palace pool.
12. Scenic Drives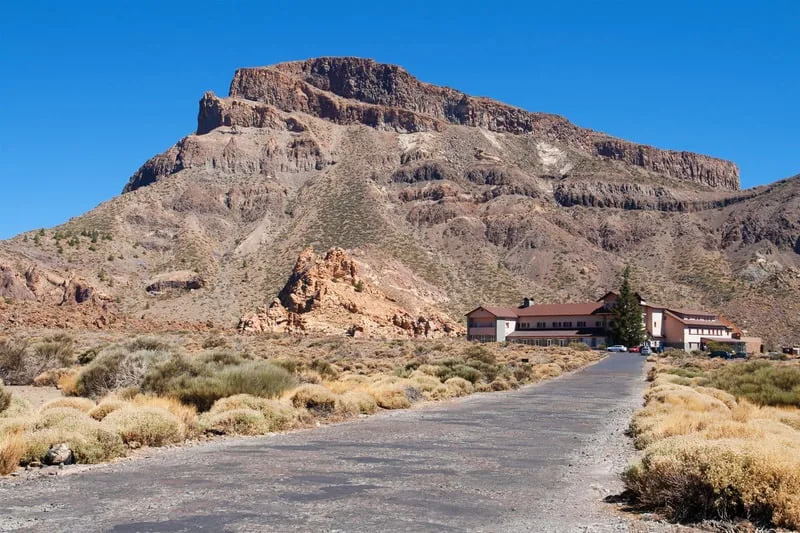 With its varied landscapes and beautiful coastline panoramas, Tenerife provides some of the most breathtaking scenic drives in the whole globe.
One of the best things to do in Puerto de la Cruz is to start a coastal route ending in Santa Cruz, which is the best place to stay in Tenerife in November.
The journey will allow you to discover the fantastic panoramic views of the Atlantic Ocean while driving close to rocky cliffs.
You should stop at Mirador de Jardina, where you can stay in the best resort in Tenerife in November: Hotel Las Águilas Tenerife.
Charming villages like La Matanza and El Sauzal are worth the ride because you can taste some regional food and discover their welcoming streets there.
At the end of your road trip, you will find lots of things to do in Santa Cruz, Tenerife, as it is the capital of the island, and it is a lively city.
13. Local Cuisine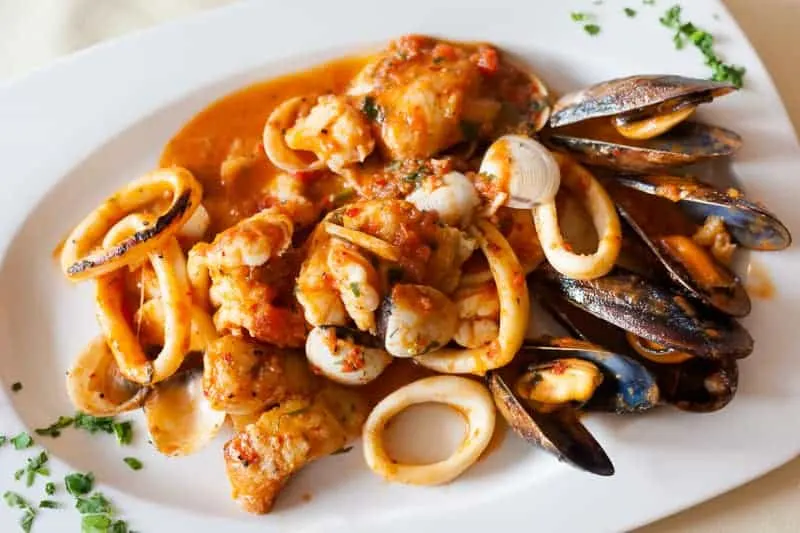 Canarian food combines Spanish, African, and Latin American elements, creating a distinctive gastronomic experience with various regional specialties.
In many restaurants and hotels in Tenerife on the beach you will find papas arrugadas, which are wrinkled potatoes cooked in salted water and served with red or green mojo sauces.
In Tenerife in November, you should also taste ropa vieja, which is a beef or pork stew with vegetables and lots of aromatic spices.
What is Spain Known For? It's a great wine! That's why you should accompany your dishes with one of the best Spanish wines from the island, which is Malvasía.
14. Sunset Views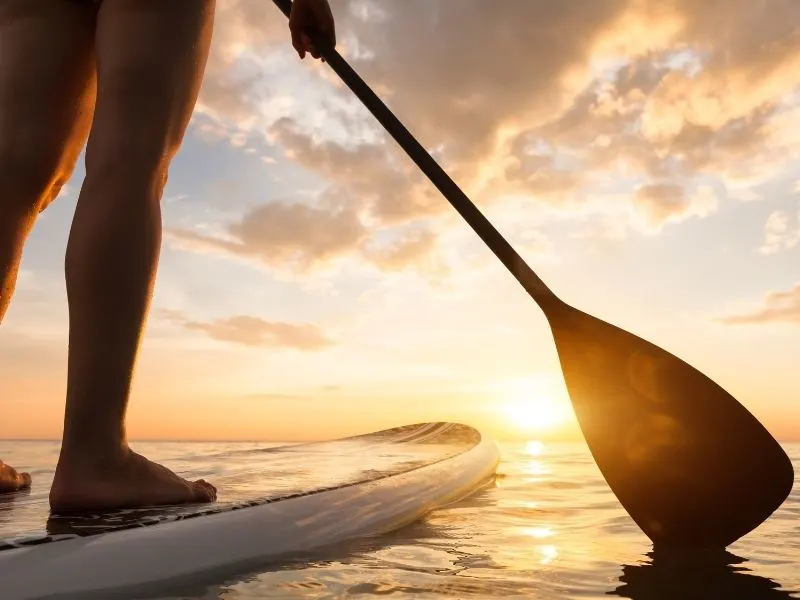 You may not be aware of how spectacular is Tenerife in November nightlife, but the thing is that there are several bars and nightclubs with unforgettable sunset views.
The hottest part of Tenerife in November is Costa Adeje, where you will find Bahía Beach restaurant.
This is the best place to enjoy memorable sunset views and an outstanding dining experience.
If you are thinking about drinking some cocktails at one of the best terraces of Tenerife in November, you should certainly stop by Café del Mar, located on Las Américas beach.
Nevertheless, nature lovers will probably prefer to stop at Mirador de la Garañona in Candelaria town or at Mirador de Archipenque, from where you will witness how the sun sets behind unique rock formations.
15. Botanical Gardens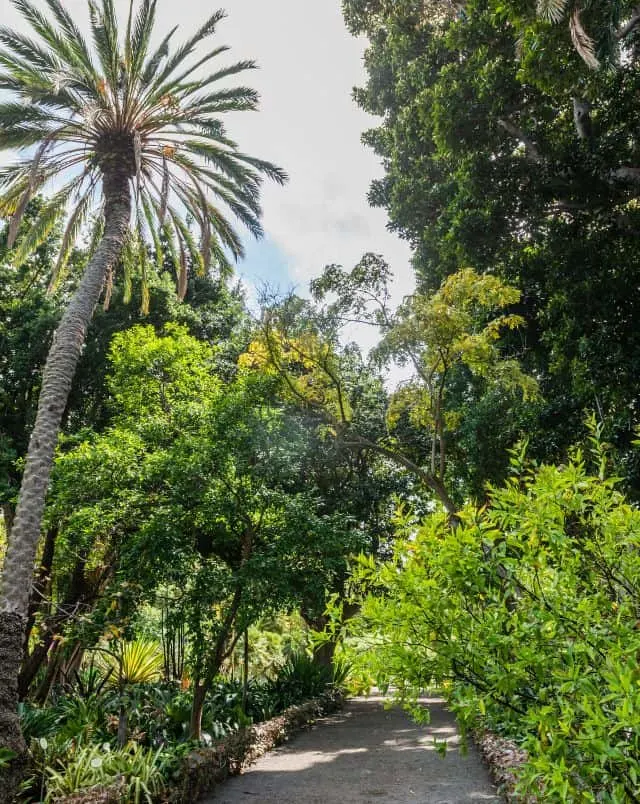 Tenerife can be considered one of the most beautiful places in Spain because of the huge biodiversity richness that its botanical gardens highlight.
This natural treasure can be enjoyed at botanical gardens like the Jardín Botánico de Tenerife.
These gardens serve as a conservation place for unique species and allow visitors to get immersed in quiet and peaceful paths that will lead them to discover local botanical species.
The dragon tree and the Canary Islan pine are the most representative.
My final thoughts on Tenerife in November
As you probably know by now, Tenerife in November is a great destination whose warm temperatures will allow you to enjoy various activities.
Among many others, you should explore this peculiar island's diverse landscapes, hike along the Anaga Mountains, go whale and dolphin watching, attend local festivals, discover their regional cuisine, and enjoy Tenerife nightlife.
FAQ about Tenerife in November:
What is the temperature in Tenerife in November?
Tenerife in November has pleasant weather with comfortable temperatures that range from 20ºC to 25ºC
What is the warmest part of Tenerife in November?
The warmest part of Tenerife in November is the island's southern coast, where you find popular spots like Costa de Adeje.
What is the climate in Tenerife in November?
If you visit Tenerife in November, you will enjoy a mild climate ideal for practicing outdoor activities.
Hola! I am Paulina, a fervent travelette who crossed the Atlantic Ocean by Boat HitchHiking. On my blog, you'll find all the tips to make the most of your holiday. Get ready to enjoy outdoor and sustainable travel like hiking, cycling or sailing. Let's hit the road together!