For those who follow my blog for a longer time, they know that I am obsessed with Spain. What is it? The food? The warm-hearted people? The sunny climate? The incredibly rich history?
After writing a lot about my favorite highlights of Madrid or Andalucia, I loved the idea of making things a bit more interesting. I asked 10 Top Spain bloggers to share their favorite things about Spain.
Do you wonder what is Spain known for? These 10 Spain Experts tell you why they ended up falling in love with Spain.
Are you still undecided whether traveling to Spain or not? Let these 10 Experts convince you to put Spain on your list…ASAP!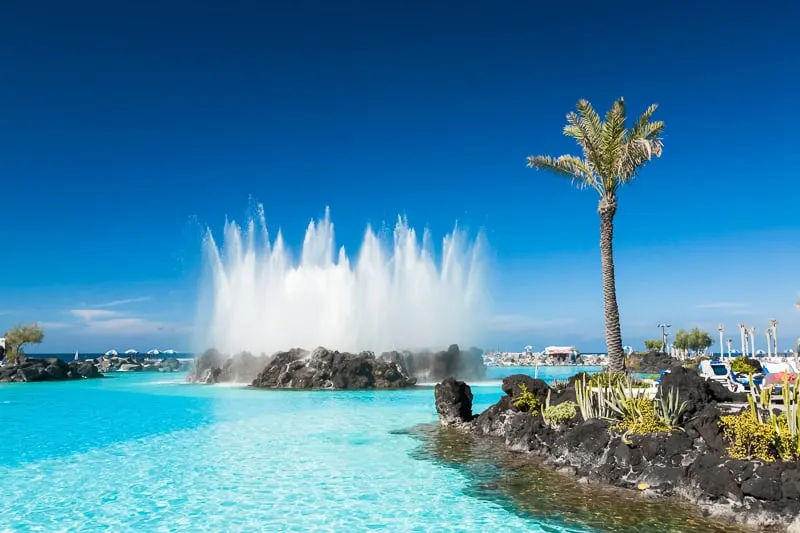 1. Diversity of Spanish towns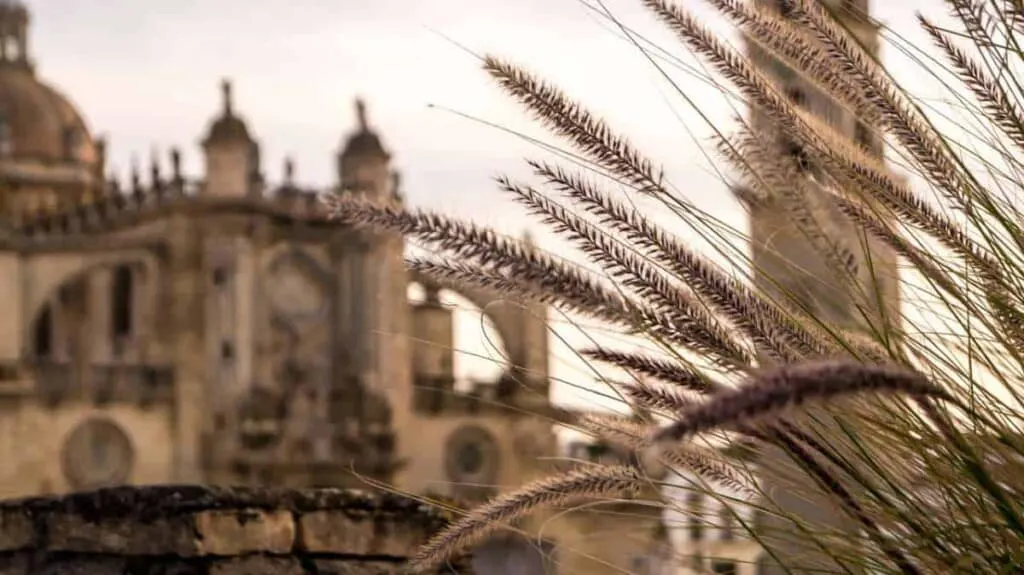 Dan Blystone from BarcelonaNavigator.com
My first taste of Spain was arriving in Malaga in the fall. I loved the pedestrian boulevards, the palm tree-lined beaches, the old castle and the Picasso museum.
There was a man playing Spanish guitar in the street that I'll never forget. I would see him each day in a different place. He seemed so free and alive.
I hopped the bus to go to Granada, a pleasant short journey. The town was pure magic to me, steeped in history, framed by the Sierra Nevada mountains and with a unique quality of light.
The Magic of Barcelona
I felt I knew the town well within a few days and headed north to Barcelona, where I had some contacts. I arrived at dawn and ended up walking down Las Ramblas, one of the top tourist sites in Spain.
The last stragglers were leaving the nightclubs and I was approached by prostitutes and drug dealers as I tried to find a hotel room. The first impression of Barcelona was not the best, but it was a city that I would grow to love.
I ended up living in El Born, close to the port, in a building dating back to 1840. The diverse mix of people and especially the Latin American influence gave the city an exotic appeal to me.
The layer upon layer of history, from Iberian to Roman to Medieval to Civil War makes Barcelona an endless, fascinating mystery to unravel. Finally, the beautiful natural surroundings of the city are made for some amazing escapes and adventures.
Hiking in Collserola, walking along the Camí de Ronda in the Costa Brava and going inland to discover unique towns such as Castellfollit de la Roca and Besalú were fantastic experiences and all within a relatively short distance of Barcelona.
No wonder that the scenic streets of Barcelona have been film locations for some of the best movies set in Spain.
RELATED: How to spend 48 Hours in Barcelona
2. Spanish festivals and Andalusian ferias
Catherine from SunshineandSiestas.com
One of the best ways to get close to locals in Spain is through their fiestas.
From the traditional ones, like the somber floats depicting Christ's last days in the week leading up to Easter, to the wacky ones, like the tomato slinging in Buñol, Spain's festivals are obscure, fun and a glimpse into the local culture.
My favorite? Seville's Feria de Abril, a 10-day fête celebrating horses, flamenco and sherry wine. I squeeze into a traje de gitana, fill up on fried food and dance under paper lanterns all week! It is definitely a must-do in Spain.
If you want another taste of Spain, have a look at my favorite funny Spanish phrases.
RELATED: How to attend a Spanish Feria as a Foreigner
3. Colorful Regional Cultures
Ben Holbrook from DriftwoodJournals.com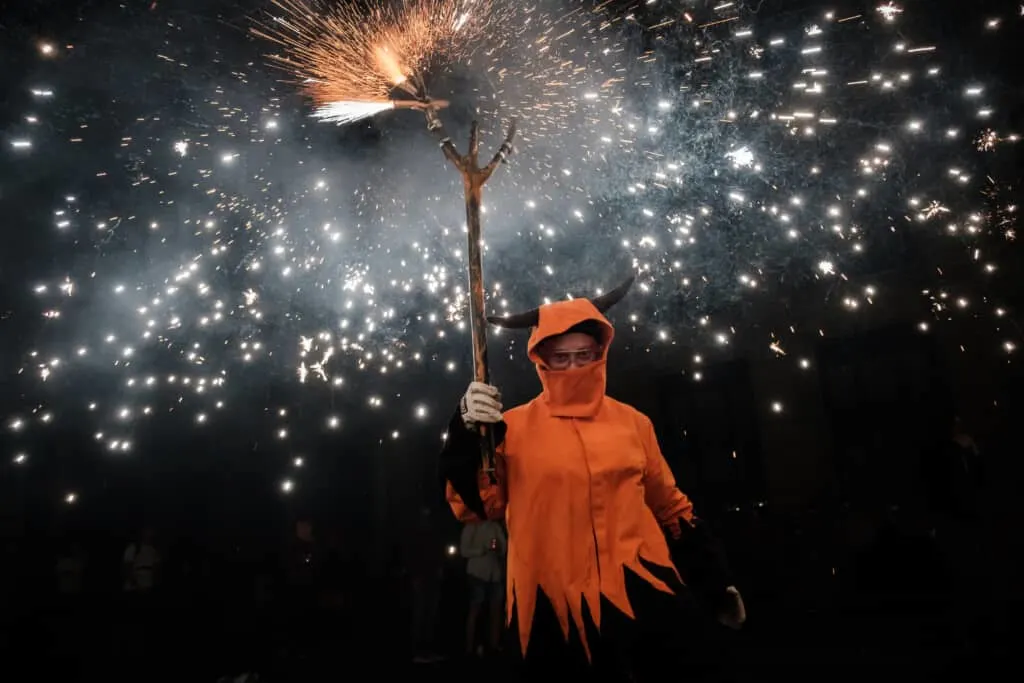 The simple answer to what my favorite things are about Spain is simple: everything! I love Spanish food and the landscapes, the architecture and the people. You see the way the Spanish live, even those on modest incomes, and you just think: 'Man, they really do have it all sussed out.'
But I suppose that if I really think about it, it's probably the way the Spanish celebrate their regional cultures and traditions with such gusto that best encapsulates what I love about Spain so much. If you wonder what is Spain known for, I'd definitely name its festivals.
You go to Barcelona in September and the city is alive with Catalonia's explosive La Mercè festivities. You see the death-defying castells (human castles), the giants' parade and, my favorite, the correfocs (fire runs).
You go to Valencia in March and the streets are filled with local families exploring the intricate sculptures during the annual Fallas Festival. On the last day of the festival, they set them ablaze and set off earthquaking fireworks for the 'mascleta' finale. – Read more about 1 day in Valencia
And then there's Seville and its elegant Feria festival (every April), where flamenco dancers and caballeros (horsemen) take over the streets.
Naturally, there's always something excellent to eat nearby and the vino pours freely. When you're at one of these cultural festivals, you can't help but feel that life is exactly as it should be.
If you want to explore Spain's diversity first hand, I recommend visiting Val d'Aran which comes with its very own culture.
RELATED: 40 Most Beautiful Places in Spain
4. The "No Worries" Spanish Lifestyle
Justine Ancheta from Latitude41.com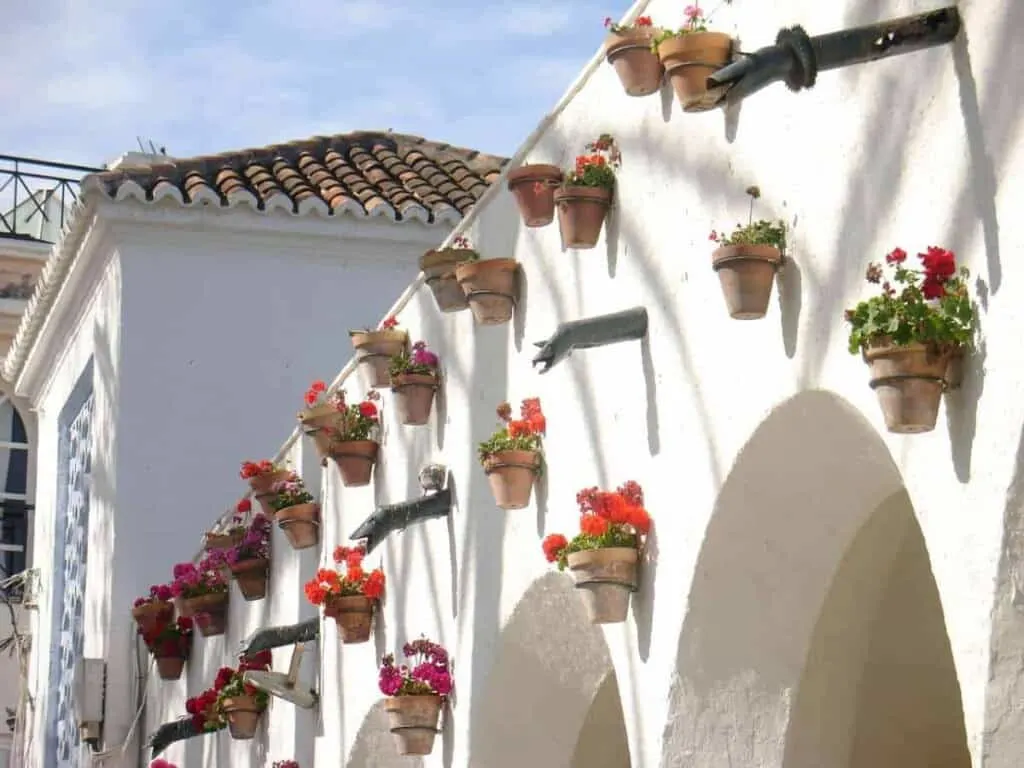 For me, the best part about Spain is the relaxed Spanish lifestyle. Spaniards know how to take advantage of their leisure time and live the moment!
It's normal to have some casual tapas and beer after work or have a long lunch (including "sobremesa", the time spent talking at the table after a meal) with their families on Sundays when all businesses are closed. In fact, Spaniards take a whopping 30 vacation days out of the year!
These healthy lifestyle habits show they know how to disconnect from work, recharge their energy, and enjoy their precious free time with friends and family.
Most importantly, they highly value the experiences they have with their loved ones – and not so much having the latest clothing or "things" to fill up their homes. Spaniards enjoy their recreation time and don't stress too much about tomorrow, which is why I've been living here for more than 11 years!
RELATED: The Prettiest Wineries near Barcelona
5. The Alhambra from Granada
Pete from Bucketlistly.blog
I fall in love with Granada the moment I stepped foot on its old rustic cobblestone street. The beautiful Alhambra Castle and its lavishly decorated gardens got my attention at first but what made me fall in love with the city is the little moments I had while I traveled there.
I still remember the incredible sunset at Sacromonte, that I often frequented every evening with my friends, in almost a ritualistic way.
From the old houses of the Old Town to the caves behind Sacromonte, it always seems like there is something new to discover every day. No wonder that Granada is considered one of the most famous places to visit in Spain.
The nature surrounding Granada was also the highlight of my time there. The waterfall hike I did in Monachil (Los Cahorros De Monachil), which was just a bus ride away, was incredible! So much that I did it twice with my friends and we ended up going different routes each time!
The food in Granada is also something to die for. I am from Thailand so I am quite particulate when it comes to food and you just can't beat the 2 EUR beer that comes with a tapa of choice at La Riviera.
To top it all off, I met some incredible people here and I ended up hanging out with them throughout my trip, sharing all these incredible experiences together. And that is why Granada is so near and dear to my heart.
RELATED: The Best Day Trips From Malaga
6. Hidden Gems Despite Being the World's Most Popular Travel Destination
Irene Corchado Resmella from PiggyTraveller.com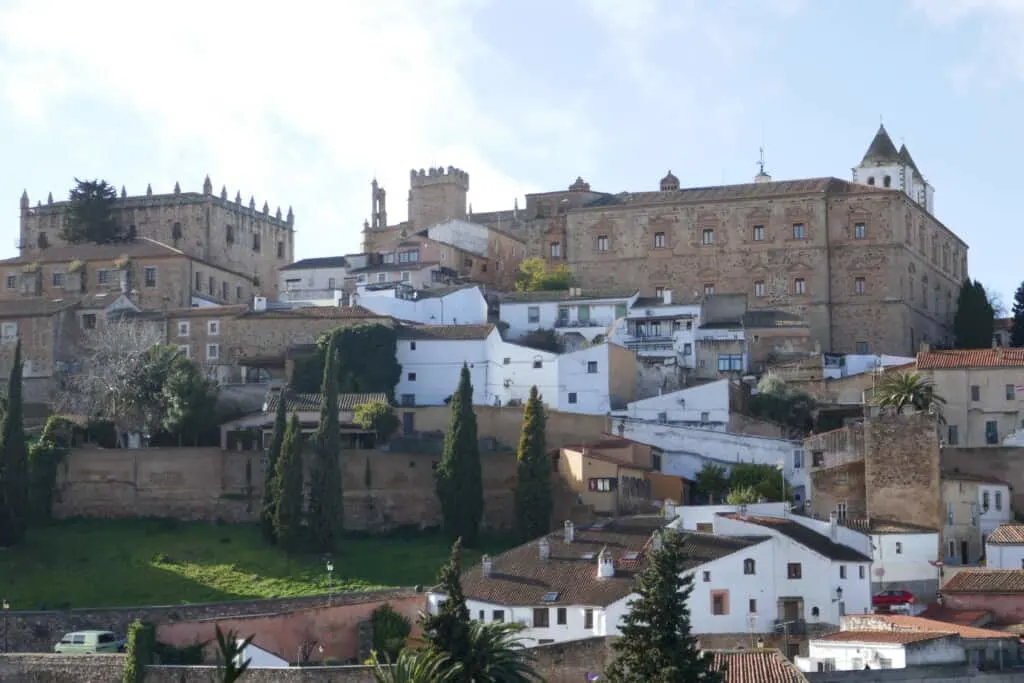 Despite its popularity as a travel destination, Spain still is a surprisingly undervalued country by many travelers, who tick it off their bucket list after a break in Barcelona and a weekend in Madrid. What makes Spain a place worth exploring is its diversity.
It's a big and diverse country with 17 different regions, 4 co-official languages, rich gastronomy which changes from province to province, and very different weather conditions and landscapes.
I love the fact that, even as one of the world's most popular travel destinations, Spain still has many amazing places off the beaten path people have never heard of, especially in landlocked regions such as Extremadura.
Some areas are hard to reach but that's the beauty of exploring, and something slow travelers will appreciate.
RELATED: 10 Off-The-Beaten Path Attractions in Spain
7. The People of Spain
Alan from WagonersAbroad.com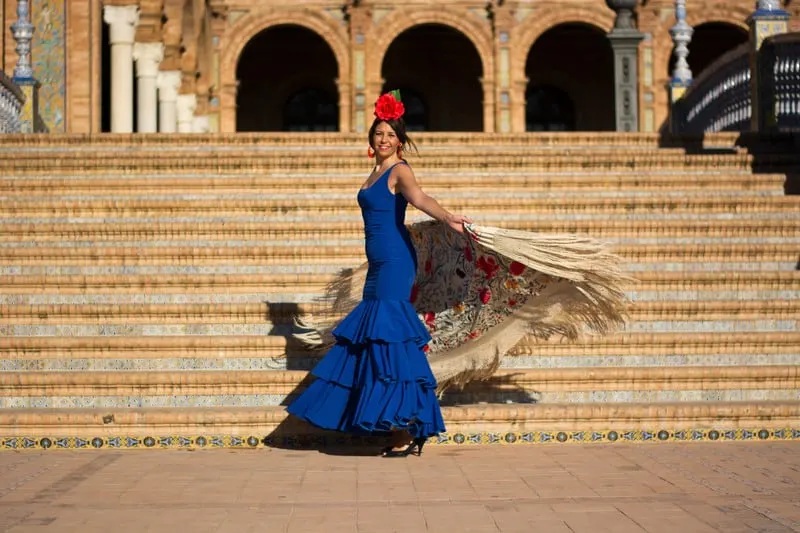 Spanish People – I've been fortunate enough to travel to every autonomous community in mainland Spain, and the one consistent thing across all of them is the amazing people. The Spanish are very nice, accommodating, and helpful. They are proud of their heritage without being arrogant. They are quick to laugh and are very genuine.
They Cherish Their Culture
I live in the south of Spain, and the culture there is way more relaxed and low-key than other parts of Spain. The thing that still amazes me is the diversity of culture within Spain.
This permeates all facets of life, from Spanish food, history, and even languages. Yes, plural. There are at least five recognized languages within mainland Spain: Castillian Spanish, Galician, Basque, Aranès, and Catalan.
There are even more dialects, and some interesting languages like Silbo Gomero, which is a whistling language used in the Canary Islands. How cool is that?!
Their Passion for Food
I'm the first to admit that I am not a Foodie. At all! But, having done my fair share of travel, I can honestly say that while I might be adventuresome when it comes to food, I can appreciate the history and the customs behind the food that people eat.
Spain is jam-packed full of different dishes. Obviously the Spanish love their ham and cheese, but there are also their beverages. Their wines and ciders also come to mind, and I can definitely get behind enjoying those!
These are just a few examples that just scratch the surface, but it's enough to keep me loving the lifestyle here.
RELATED: The Best Beaches in Southern Spain
8. Malaga and Costa del Sol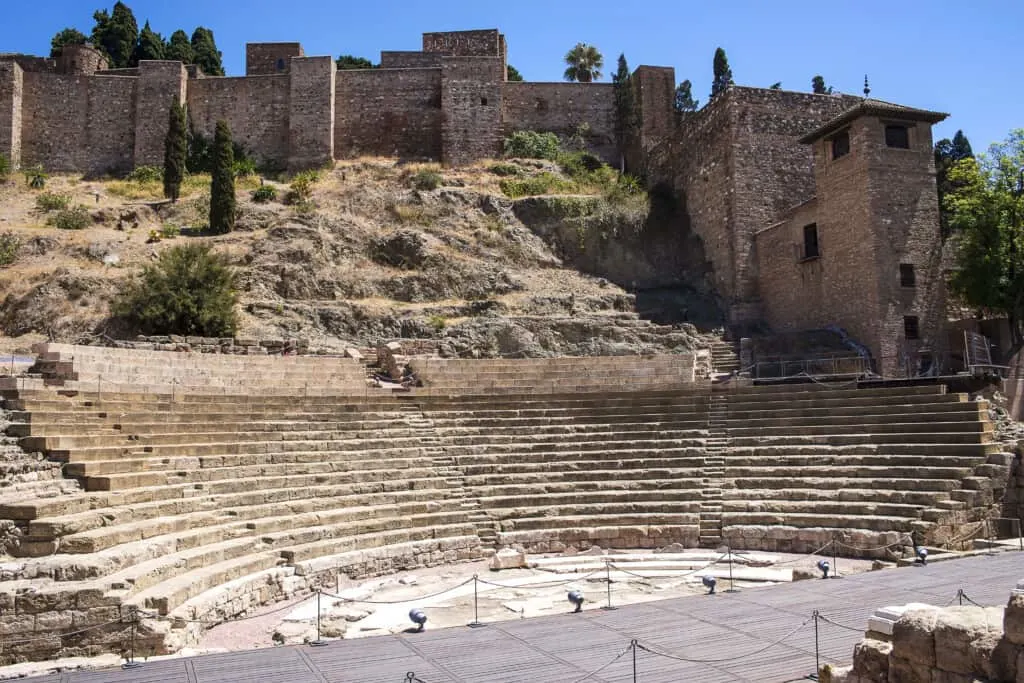 Rebecca Nayler from TomaandCoe.com
For a long time, the city of Malaga was preceded by its reputation as a fly in-fly out mecca for sun and sand seekers.
But there's more to Malaga than its beautiful beaches. Over the past 10 years, the Malaga council has been investing lots of money in a variety of home improvements, amongst them a glittering new port area and a recently pedestrianized city center.
This makeover, teamed with Malaga's natural beauty and laid back cosmopolitan vibe, have established it as one of the most exciting destination cities in Spain.
There's plenty on offer in Malaga to please the history buff. The city traces its past back to Phoenecian times and many examples of ancient architecture are still visible in the streets. Nowadays, it is considered one of the top tourist destinations in Spain.
Whether you're looking for museums, sunny climate, glorious beaches, and tasty tapas, Malaga has it all for you!
RELATED: Where To Stay in Malaga
9. Spanish Cuisine: One of the Best in the World
Lauren Aloise from SpanishSabores.com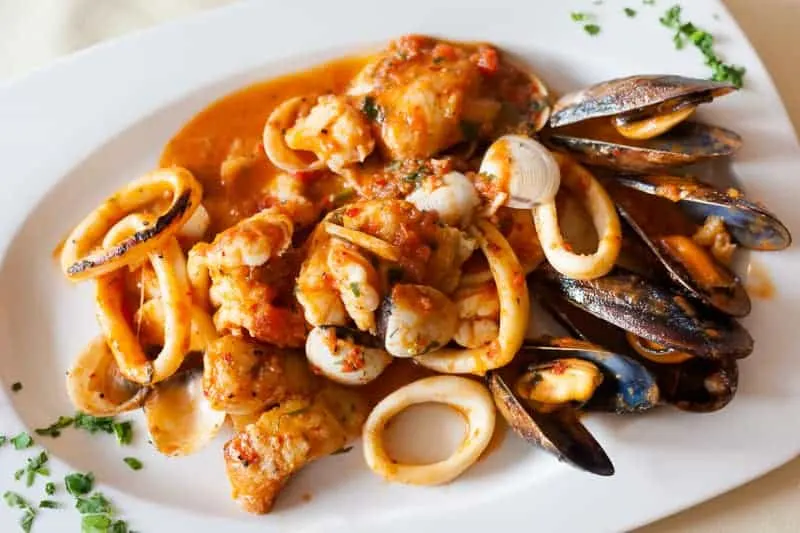 Spanish cuisine is one of the best in the world and it's one of my favorite things about living here. It's deceivingly simple, making use of fresh, local ingredients such as fruits, vegetables, seafood, meat and rice. While they don't use many spices or sauces, they do use lots of extra virgin olive oil, sea salt, and garlic.
The simple cooking techniques they use in Spain let the quality of the ingredients shine. This results in a delicious cuisine that's also very healthy. You'll definitely never run out of food to eat in Spain!
A Love for Spanish Wine
And of course, a big part of Spanish cuisine is their great wine. There are 70+ official Spanish wine regions that produce amazing red wines, white wines, and sherry.
There are also a lot of people producing creative wines, outside of these official regions. As they produce so much, you can find fantastic value too.
There are many popular drinks in Spain, but red wine can be considered as the national drink of Spain.
Eating as a Social Event
Lastly, I love how eating and drinking here is a social event. They have their morning breakfast with work colleagues, their afternoon coffee with friends, tapas in the evenings with their significant other, and long Sunday lunches with the whole family.
In Spain, they rarely eat lunch at their desks, and they are always up for a café or caña (small beer) out and about.
All in all, Spain is one of the best places in the world if you love food as much as I do!
RELATED: The Best Traditional Food to Try in Madrid
10. An Affordable Travel Destination
Fiona Flores Watson from ScribblerinSeville.com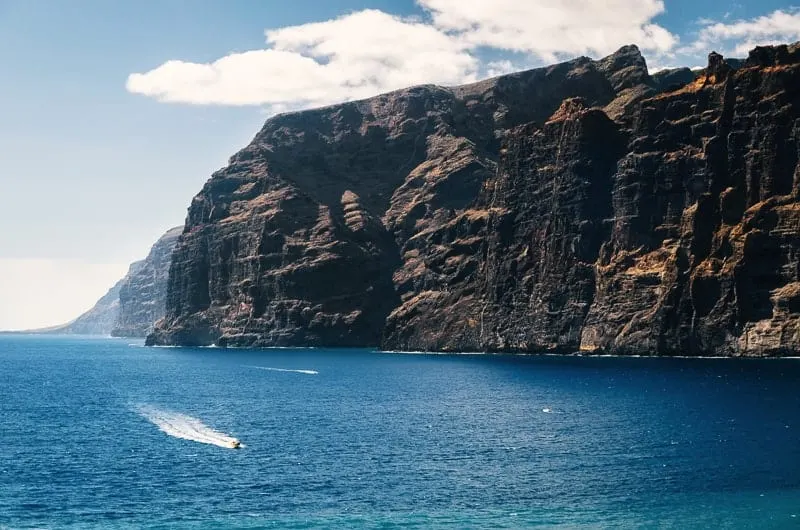 What do I love about Spain?
The warmth of the Spanish people, who have a cheeky sense of humor; the blue skies and sunshine which bring a smile to your face, even in winter (though summers are stiflingly hot); the delicious tapas for 2,50 €, like chipirones (baby squid), and the amazing Spanish wines (especially sherry), which are made close to where I live.
The sheer variety of landscapes – craggy mountains, fertile river valleys full of orange trees, spectacular beaches, medieval cities and historical places in Spain.
Exploring a place through its past, tracing the stones and pillars from buildings back through centuries and civilizations. The fast beats and raw passion of flamenco, with its Arabic and Jewish roots.
RELATED: Best Day Trips from Seville
---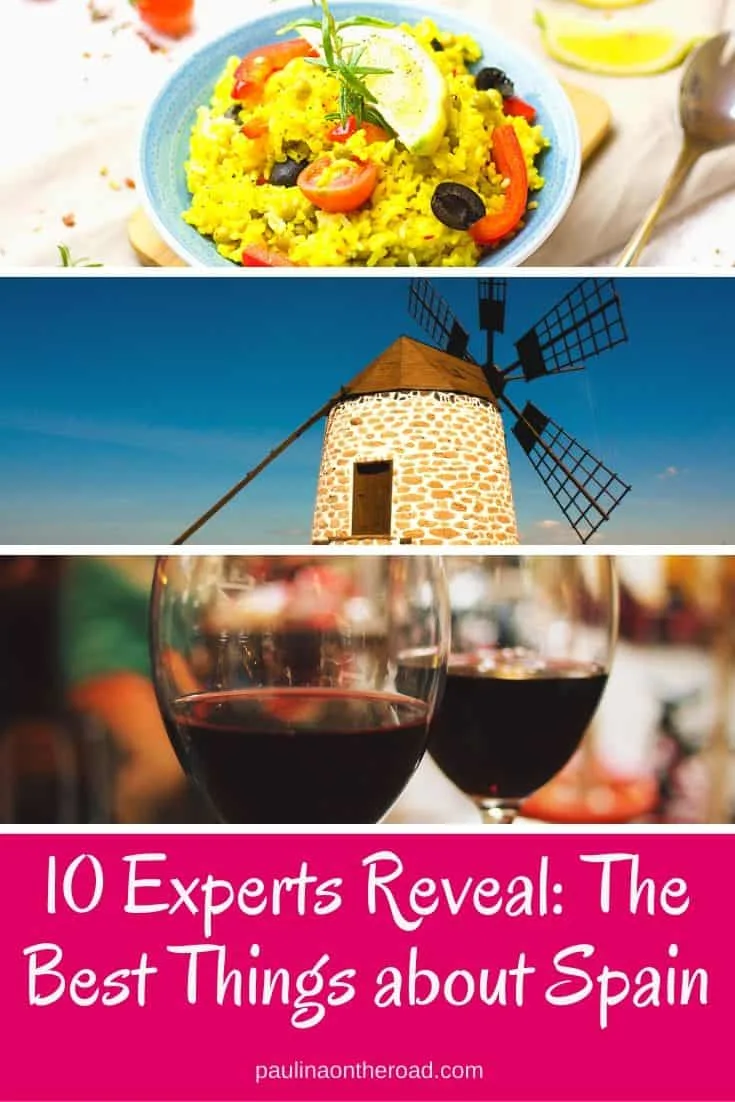 Hola! I am Paulina, a fervent travelette who crossed the Atlantic Ocean by Boat HitchHiking. On my blog, you'll find all the tips to make the most of your holiday. Get ready to enjoy outdoor and sustainable travel like hiking, cycling or sailing. Let's hit the road together!