If you're looking for a once-in-a-lifetime experience in Europe, then travel Spain is an absolute must!
From the unique architecture of Barcelona to the vibrant culture and cuisine of Madrid, this country has something for everyone.
Even if you're only in Spain for a short period of time, there are countless experiences that will leave lasting memories.
After calling Spain home for more than 5 years (more Paulina on the Road here), I can't wait to share with you my insider tips!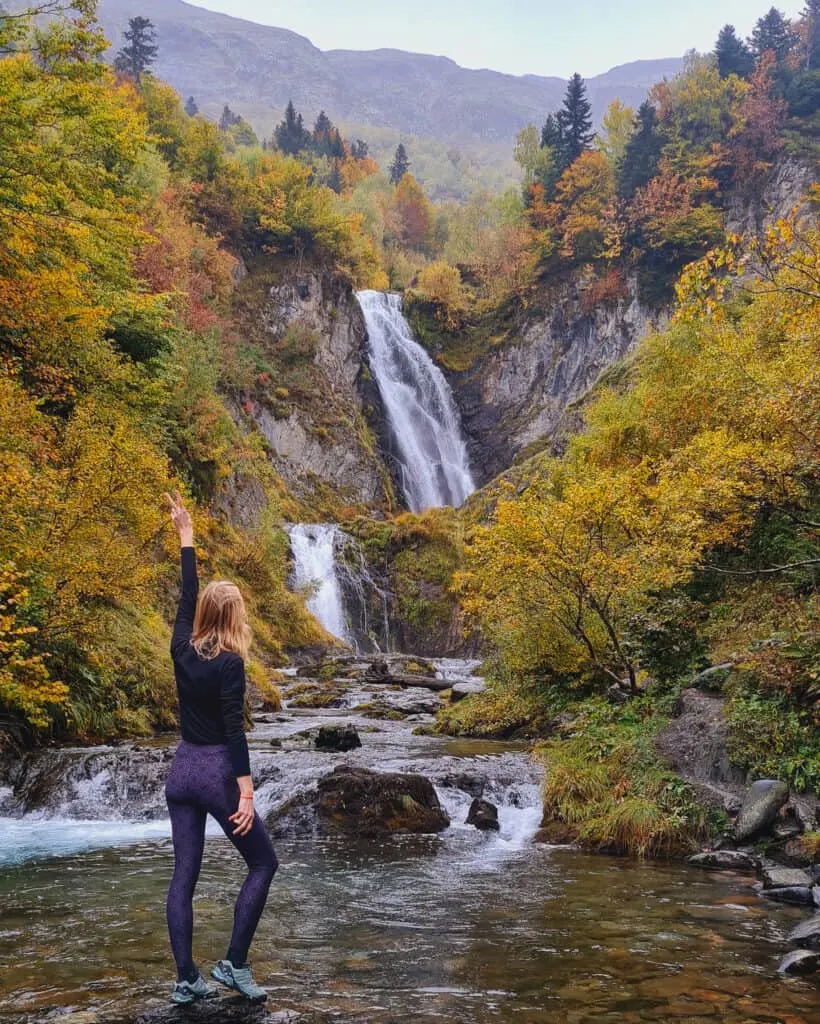 But before hopping on that plane, make sure you know what to expect – including curious customs and delicious delicacies – so you can explore with confidence.
Whether it's your first trip or your fifth, I've created this guide to help make sure nothing gets overlooked when planning your unforgettable journey to one of the gems in Europe: travel Spain!
There is something magical about this land full of diverse cultures, stunning landscapes, incredible cuisine and vibrant cities – all combined into one picturesque package!
Top resources to travel Spain
⚘ Avoid tourist traps and get the customizable "Spain Like a Local" itinerary for less than 10€. – Get it here

✈ Book cheap flights to Spain with Skyscanner

✔ Book tours in Spain with Viator

➳ Find the best hotels in Spain with Trivago

❖ Rent a car with the best discounts with DiscoverCars

☘ Get the best discounted outdoor gear (outlet) with REI.com

✎ Never leave without travel insurance. I get mine at SafetyWing. It is easy to set up, cheap and reliable.

$ Withdraw money without hidden fees and avoid exchange rates with Wise (you'll get a free card on top!)
Why You Should Visit Spain!
Hola Spain! Are you looking for a travel destination that has it all? Look no further than Spain!
This vibrant and diverse country has something to offer for every type of traveler.
If you're a history buff, immerse yourself in the fascinating past of Madrid and Barcelona.
For beach lovers, soak up the sun on the beautiful Balearic Islands or Costa del Sol.
And let's not forget foodies, indulge in the delicious cuisine that Spain has to offer, from paella to churros con chocolate.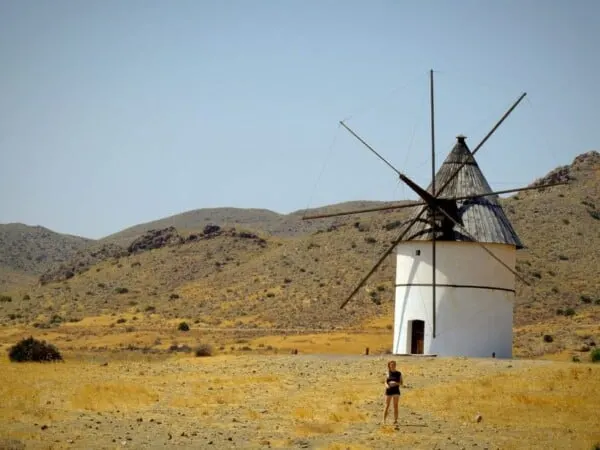 But what I love most about Spain is the energy and passion of its people.
From the lively fiestas to the passionate flamenco dancing, you can feel the heart and soul of Spain in every corner of the country.
The country is also home to countless UNESCO World Heritage sites, including the stunning Alhambra Palace in Granada and the breathtaking Park Güell in Barcelona.
But it's not just about the sights – Spain's cuisine is world-renowned, with dishes like paella and tapas that will leave your taste buds wanting more.
So what are you waiting for? Book your next adventure and experience all that Spain has to offer!
Best of Spain food
When it comes to food, Spain definitely does not disappoint.
The Mediterranean country is a haven for foodies and travelers looking to indulge in some of the world's best cuisine.
From fresh seafood dishes like paella and grilled octopus to meat dishes like jamón ibérico and chorizo, Spain's food scene has something to offer everyone.
And let's not forget about the tapas, small plates that are perfect for sharing and trying a variety of flavors. Whether you're exploring the narrow alleys of Barcelona or soaking up the sun in the coastal town of Valencia, make sure to indulge in the local cuisine.
Trust me, your taste buds will thank you for it. So, if you're planning to travel to Spain, be sure to come hungry and ready to discover the delicious flavors this country has to offer.
Beautiful places in Spain
Traveling to Spain is a must for anyone who appreciates beauty.
This country is home to some of the most breathtaking and charming places in Europe.
From the romantic streets of Seville to the sandy beaches of Ibiza, Spain has something for every traveler.
One cannot forget the iconic Sagrada Familia in Barcelona, which is a true masterpiece of architecture.
Or the Alhambra Palace in Granada, which is a testament to the country's rich history. And for those seeking adventure, the Camino de Santiago is a pilgrimage route like no other.
There is truly no shortage of stunning locations to explore in Spain. So why not make your travel dreams a reality and experience all that this beautiful country has to offer?
What to eat in Spain?
When traveling to Spain, you simply must explore the country's culinary delights.
From smaller towns to bustling cities, whether you're a vegetarian or have a love for seafood, the diverse range of Spanish cuisine caters to all palates.
You can indulge in traditional Spanish tapas, which come in bite-size portions and typically include dishes like patatas bravas, tortilla de patatas (potato omelet), and gambas al ajillo (garlic shrimp).
If you're a meat-eater, try some jamón ibérico (Iberian ham), which is dry-cured and served in thin slices. The country's iconic dish, paella, also deserves a mention.
Made with saffron-infused rice and different meat or seafood options, this dish originates from Valencia, but can be found in menus all across the country.
Don't forget to accompany your meals with some authentic Spanish wine or the famous sangria for that perfect travel experience!
What is a Parador in Spain?
If you're planning to travel Spain, don't miss out on the opportunity to stay in a Parador, an exclusive type of hotel that you can only find in this amazing country.
Originally built as monasteries, castles, and fortresses, these accommodations have been turned into luxurious hotels that showcase the beauty and history of Spain.
The architecture, decoration, and location of each Parador are unique and offer a personalized experience that will surely leave you breathless.
Imagine waking up to a stunning view of the mountains, the sea, or a medieval town while indulging in a delicious breakfast.
Whether you're looking for a romantic getaway, a family vacation, or a cultural retreat, a Parador will undoubtedly exceed your expectations.
The perfect Spain itinerary
Avoid tourist traps with the "Spain Like a Local" itinerary: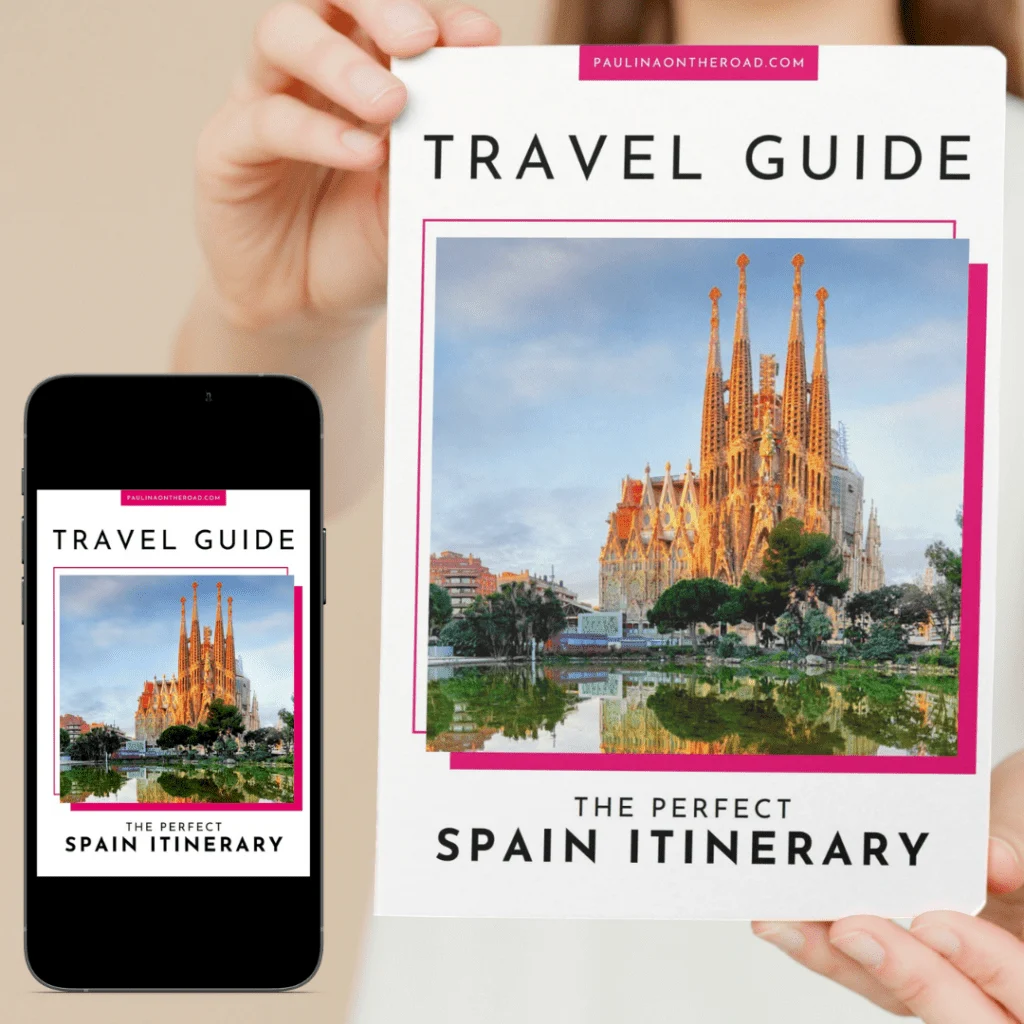 Make the most of your time with the fully customizable Spain travel itinerary for 9,99€ only! – Get it here