A Guide to the Best and Cheap Holiday Insurance to Spain
Spain never fails to impress its visitors. From the galore of shopping, to the sunbathing experience that people get to enjoy, Spain is one of the must-visit destinations in the world.
Located on the Iberian Peninsula, Spain is home to stunning beaches, historic sites, and vibrant nightlife. Not to forget the tantalizing food that Spain has to offer!
So, if you are all set to visit Spain and enjoy its beauty, you should also be prepared for any illness and incidents. Now, travelers don't like to think about all these, but things can happen!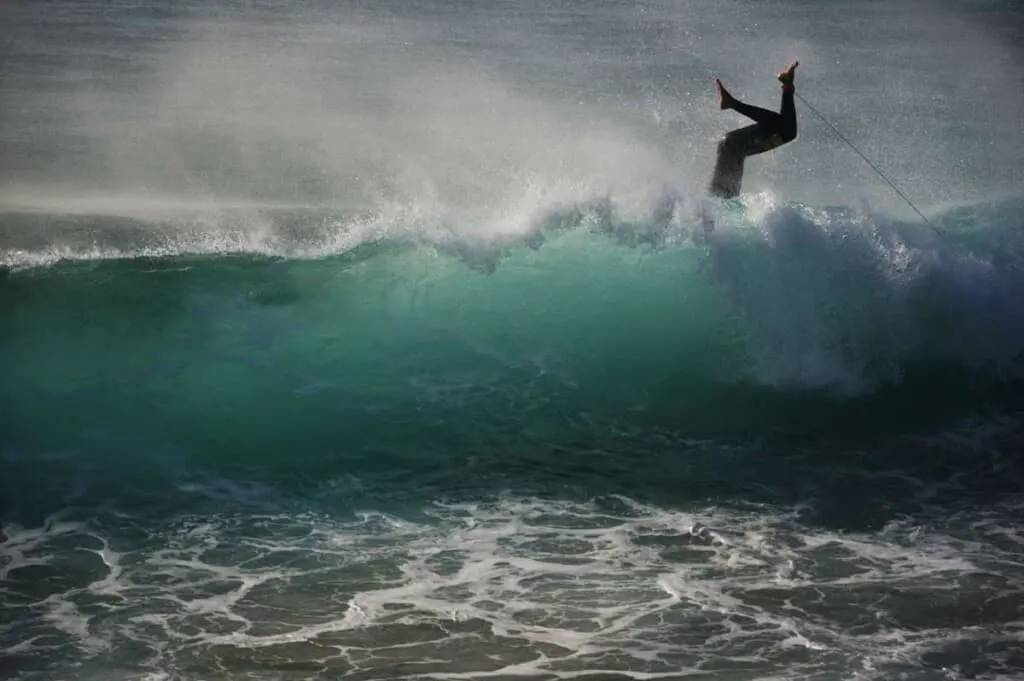 One moment you are at the beach enjoying a nice sunbath, and within a fraction of seconds, you are lying in a hospital bed trying to treat your illness.
This is the reason, why before you even visit Spain, you must think about a travel insurance Spain. You may wonder if you I need a travel insurance for Spain? Absolutely, yes!
In order to make the process easier, I wrote this article about how to find the best and cheap travel insurance to Spain.
This blog is supported by you, dear reader. If you purchase through a link, I earn a small commission. As an Amazon Affiliate, I earn from qualifying purchases.
Do I need Health or Travel Insurance for Spain holidays?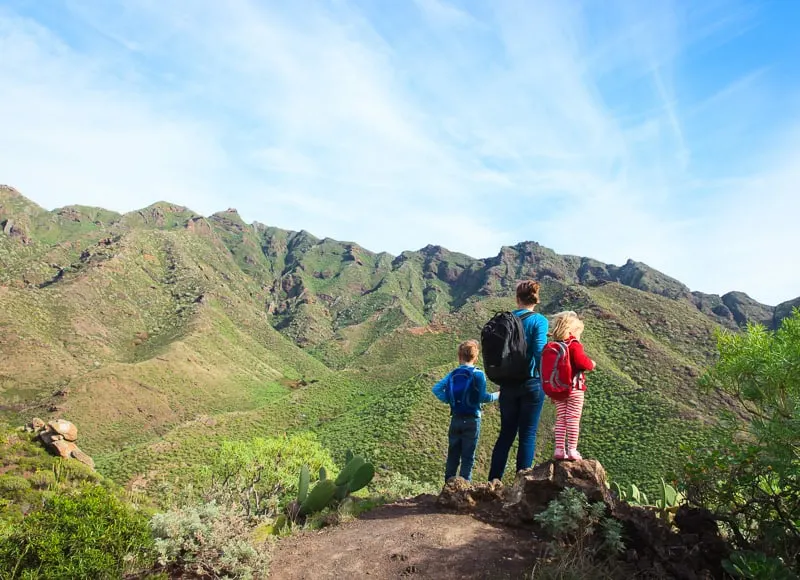 While planning for your Spain holidays, it makes sense to protect yourself as well since the country is known for its outdoor activities such as hiking in Pyrenees.
Your health and safety matters, even when you are traveling. That's why you have options like health or travel insurance.
Now, depending on your needs, you can choose the one that you want.
However, the good news is that there is one travel insurance provider that provides both in one: SafetyWing.
Please, let me briefly elaborate on the difference between travel and health insurance and why it is CRUCIAL to have both!
Sign up for a cheap holiday insurance to Spain
Travel Insurance
When you travel, you are making a financial investment. Getting a travel insurance when you travel to Spain means that you won't lose your financial investment and recover the money in case of an unforeseen incident.
The insurance may cover essential things like flight accidents, lost baggage, trip cancellation, and others while you are traveling.
Your travel policy can, either include medical expenses or not. Well, that will depend on the type of policy you have taken. Unless you get a cheap travel insurance with SafetyWing and you'll be covered for both.
Medical insurance
Another type of insurance that you should consider is a medical insurance during your trip to Spain. The best travel advice for Spain that you will get from many is to buy a medical insurance.
This means that your health care cost will be taken care of, just in case if you get sick while you travel. These types of insurance policies are quite affordable and the reviews state that SafetyWing is one of the best cheap travel insurance covering medical expenses as well.
Now, the type of insurance you need will depend on the kind of protection you are looking for.
SafetyWing offers both travel and medical protection. It is always better to have both covered, and that's why an all-inclusive travel insurance is the best plan to go for.
Why do I need Travel Insurance to Spain?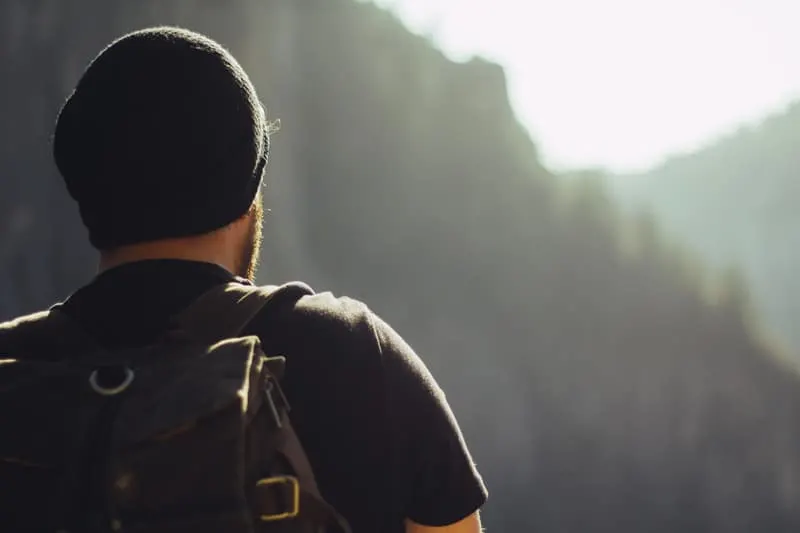 Spain offers a myriad of sightseeing opportunities for every traveler. From dramatic mountains to picturesque beaches, Spain will surely take your breath away. This beautiful country hosts over a thousand fantastic beaches to explore and it's only one of the things that Spain is known for.
The best way to enjoy this beauty is without having to worry about losing your baggage, and also without getting sick. And if you do, there will be this cheap holiday insurance for Spain by SafetyWing.
The reason why you need a travel insurance to Spain is rather simple. It is to have a backup plan, just in case things don't go as you planned. It is highly recommended to have a travel insurance for Spain.
Although it is not mandatory to have a travel insurance, it is better to be safe than sorry. On top, you'll risk losing a lot of money in case you decide to travel to Spain without a travel insurance.
Get a cheap and reliable holiday insurance to Spain here
Why, even for Beach Holidays or Nomads, Spain Travel insurance is a must!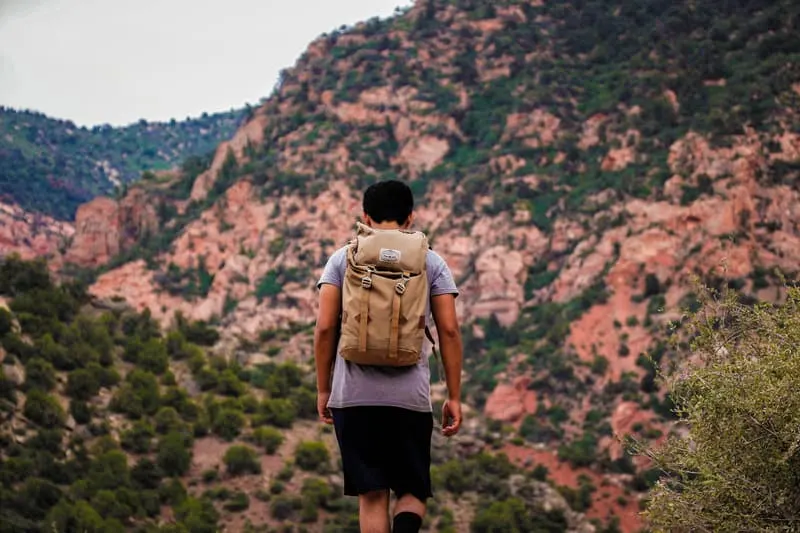 Even though the beaches of Spain are calm and appealing, accidents in Spain can happen. There are plenty of activities do in Spain as well, but it is always advisable to be prepared for the worst.
The journey that you are heading for is unforeseeable. Therefore, the more prepared you are, the better it is for you.
Even if you are for example planning to hike the Camino Trail, one of the things to know before hiking the Camino de Santiago, is that you need a travel insurance.
The healthcare system in Spain is marvelous. However, the cost is jaw-dropping, and that's one of the main reasons why you should get a travel medical insurance.
Let's say that you are dealing with a simple food poising illness because of something you eat at the beachside shacks. If you need to be transferred to the hospital, you will end up losing a lot of money.
Public hospitals in Spain may not admit you, so the one that you are left with are private hospitals. We all know how much they charge.
If you are a nomad and travel more often or you are here for some work in Spain, it won't feel right to lie in the hospital bed without having the money that will help you recover the amount you paid.
That's why you need a SafetyWing's travel + medical insurance that is custom-made for you.
How do I get Travel Insurance for Spain?
Many people wonder how to get a travel insurance for Spain. The process is not as challenging as it may appear. There are specific steps that you need to follow, and you will get your travel insurance within a short time.
Step 1: The first thing is to visit the homepage of SafetyWing and click on the Sign me Up option that you will see on the website.
Step 2: After signing up, your insurance will be activated once you leave your country to Spain. From the moment you travel to coming back to your place, your SafetyWing's Nomad Insurance will compensate for everything that the policy covers.
Step 3: In case you lose your baggage while you are abroad, meet with an accident, or get sick, your policy will compensate you in two ways:
Direct Billing – For the hospitals and doctors in our network, direct billing is sometimes an option, with the medical office submitting the bills directly to the Plan Administrator so that you don't have to pay upfront and wait for reimbursement. After any visit, you will need to submit a claim.
The Second method is where you pay for the bills first, and once you have all the receipts with you, you send it to the insurance company. Then, the company will reimburse you later.
What is included in my travel insurance?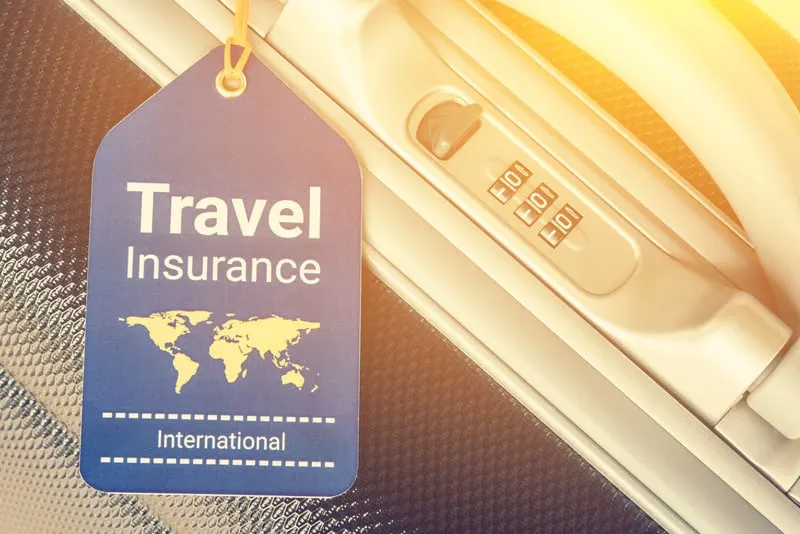 If you are wondering what all will be included in your Nomad Insurance by SafetyWing, you will be glad to know that SafetyWing provides a tailor-made travel and medical insurance to all of their clients. And this, at an unbeatable price!
The insurance grants you access to a qualified global network of hospitals, where you will get treatment for unexpected medical issues and accidents.
Your travel insurance will cover you for your travel delay costs, loss of checked luggage, emergency response, natural disasters, and personal liability cost.
In short, any unforeseen accidents and illnesses will be covered, delay and missed departures, and coverage for personal liabilities. This means that you can travel worry-free!
Why is SafetyWing the Best, Cheap Travel Insurance to Spain?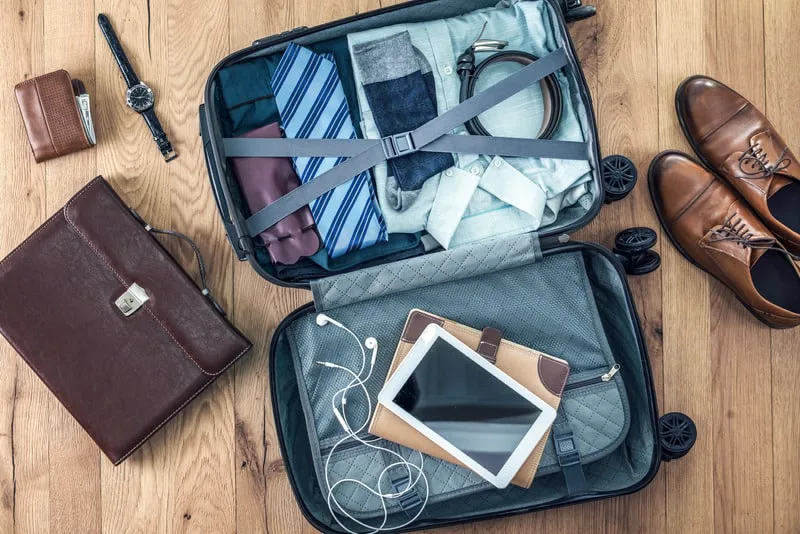 When it comes to cheap travel insurance to Spain, you must always choose a policy that takes care of your needs.
Some of the top reasons why SafetyWing is the best are as follows:
SafetyWing provides you with a worldwide travel medical cover at just 37 $ per 4 weeks.
You can purchase your travel medical insurance for 180 different countries.
You can easily access your policy on your mobile phone.
Your visits to your home country are covered as well with up to 30 days every 3 months (15 days if your home country is the US).
The insurance included one young child aged between 14 days and 10 years old without added cost.
It is one of the cheapest travel insurance for Spain.
SafetyWing is the best and the most reliable insurance policy provider and is administered by Tokio Marine.
You can also purchase a policy for the whole group who is traveling along with you.
Conclusion
Now that you know why a travel insurance is so important, we recommend you to connect with SafetyWing today in order to get your travel and medical insurance.
For me, SafetyWing offers the best travel health insurance for Spain as it is cheap and reliable. And mostly, you will get to travel to Spain without any worry.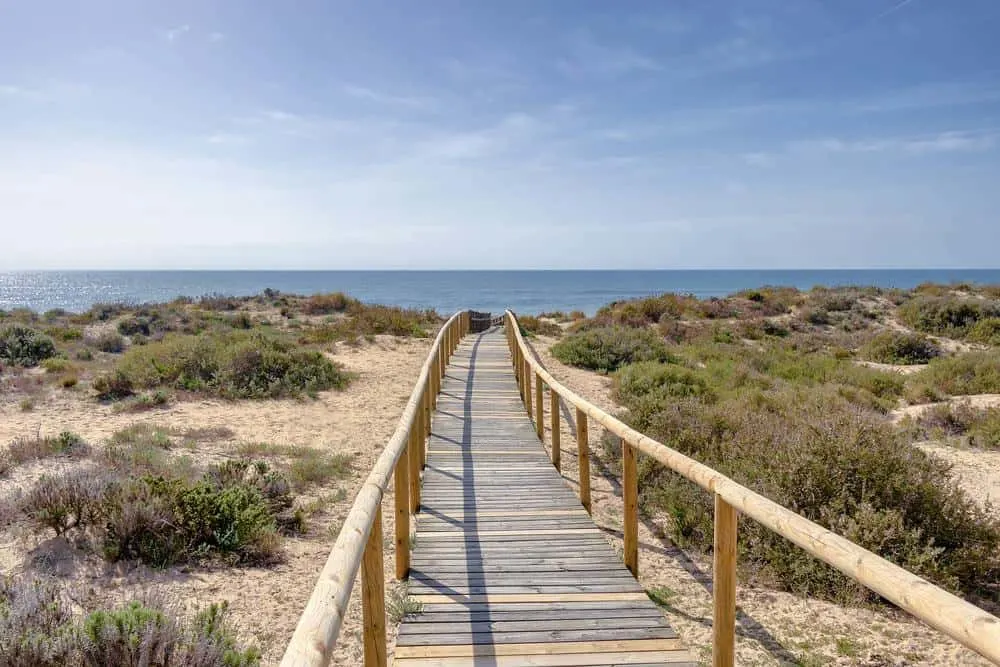 ---
Short FAQ about Travel Insurance in Spain
Do I need a travel insurance for Spain?
Yes, it is very important to get travel insurance before traveling to Spain, because in case of an accident, you can loose a lot of money.
What is the cheapest travel insurance for Spain?
One of the cheapest travel insurances for Spain is SafetyWing. Their plans are affordable and reliable.
---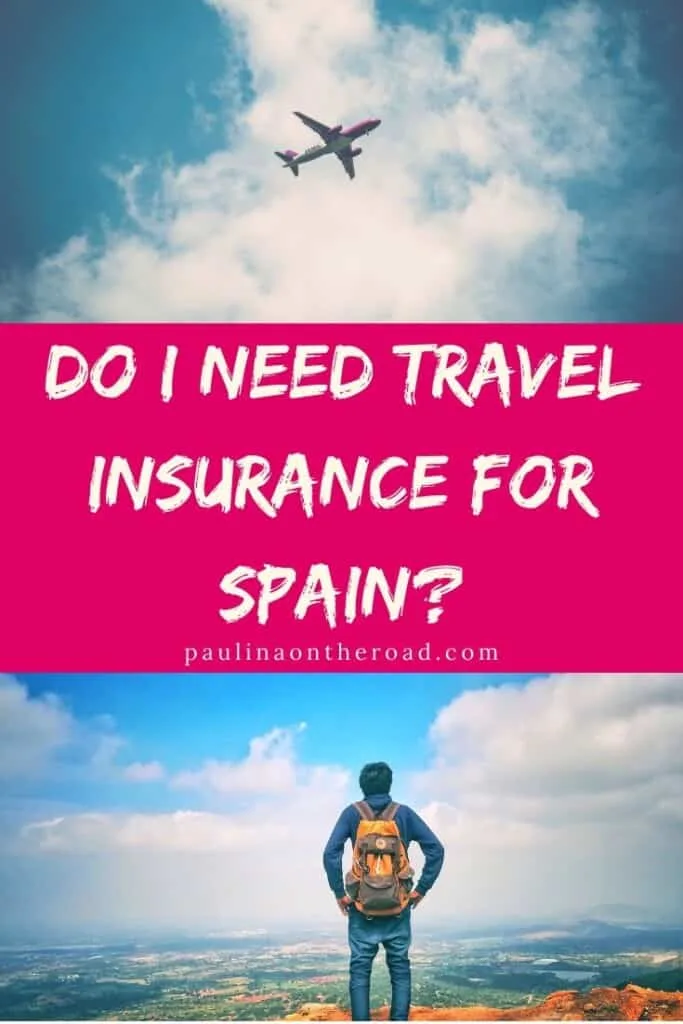 Hola! I am Paulina, a fervent travelette who crossed the Atlantic Ocean by Boat HitchHiking. On my blog, you'll find all the tips to make the most of your holiday. Get ready to enjoy outdoor and sustainable travel like hiking, cycling or sailing. Let's hit the road together!