A Guide on Things to Do in Valencia when having only 3 Days in Valencia, Spain
Author: Alonna Gilmore
My friend booked an Airbnb at a resort in Murcia, Spain for about a month. He asked me to come along and I decided to join him. The resort was marvelous, but it was too quiet for me.
As a person who doesn't enjoy peace and quietness, I needed some noise. As I was already in one of the most beautiful countries in Europe, there was no way I could leave Spain without exploring it. So, I decided that I would go for a solo backpacking trip through the south of Spain.
It was scary because it meant that I was going to be alone for about two weeks. At that time, I had never traveled on my own, nor had I ever traveled out of my country. So, I built up the courage and I booked a two-week backpacking trip where I stayed in 4 different cities, each one for 2 or 3 days. The cities that I visited were Granada, Seville, Madrid and Valencia.

As much as I loved all four cities, the reason why I'm writing this post is to talk about the last one I visited, Valencia. I had never heard of this Spanish city and, as I was curious to know more, I booked it. If you want to explore Spain, Valencia is a must!
The only Valencia I knew was in Los Angeles where I'm from. In this article, I'm going to show you how to spend 3 days in Valencia, Spain while on a budget and the best things to do in Valencia.
If you have less than 3 days, check my 1-day Valencia itinerary here.
This blog is supported by you, dear reader. If you purchase through a link, I earn a small commission. As an Amazon Affiliate, I earn from qualifying purchases.
Top resources to travel Spain
⚘ Avoid tourist traps and get the customizable "Spain Like a Local" itinerary for less than 10€. – Get it here

✈ Book cheap flights to Spain with Skyscanner

✔ Book tours in Spain with Viator

➳ Find the best hotels in Spain with Trivago

❖ Rent a car with the best discounts with DiscoverCars

☘ Get the best discounted outdoor gear (outlet) with REI.com

✎ Never leave without travel insurance. I get mine at SafetyWing. It is easy to set up, cheap and reliable.

$ Withdraw money without hidden fees and avoid exchange rates with Wise (you'll get a free card on top!)
The Hostel I stayed at: Center Valencia Youth Hostel. When traveling solo on a budget, hostels are an ideal place to stay as guests can meet other travelers. Their staff can help you with suggestions. For example, they can give us tips on where to eat or what sights to visit.
I used Hostelworld.com to book the cheapest, but decent hostel.
Day 1 in Valencia
1. Visit the Central Market
Valencia Central Market: Plaça de la Ciutat de Bruges, 46001 València, Spain
The Mercado Central (Central Market) is the main market in Valencia's city center. It is the best place to stop for breakfast or a quick lunch. The weather was scorching hot but you'll have plenty of fresh fruit and juice vendors all over the market.
As Valencia boasts warm temperatures during winter, it is also a very coveted destination for winter holidays in Spain.
It's one of the most beautiful places in Valencia! When looking for places to see in Valencia, the main market is definitely a must during your 3 days in Valencia.
Book here your walking tour in Valencia
2. Try the Valencian Horchata
One of the popular vendors at the market is the Valencian horchata drink stall. People are lining up just to try out the drink. Apparently, it's different from the traditional horchata that you get from Latin American countries like Mexico or El Salvador. The Valencian Horchata is made with milk and chufas (tiger nuts).
Even if you might only have one day in Valencia Spain, having a traditional horchata is definitely a must! It's healthy, refreshing and one of the top foods to eat in Spain.
Book here your food tour in Valencia
Now, it's time to get lost in the city and check out the old city center. Take a walk around the old center that will remind you of a labyrinth. Like most European cities, you can walk around and get lost, just for the fun of it. I call it a labyrinth as eventually, you'll end up back where you started.
The historic town center of Valencia has plenty of quaint shops and eateries where you can buy regional souvenirs and Spanish food.
3. Visit the Valencia Cathedral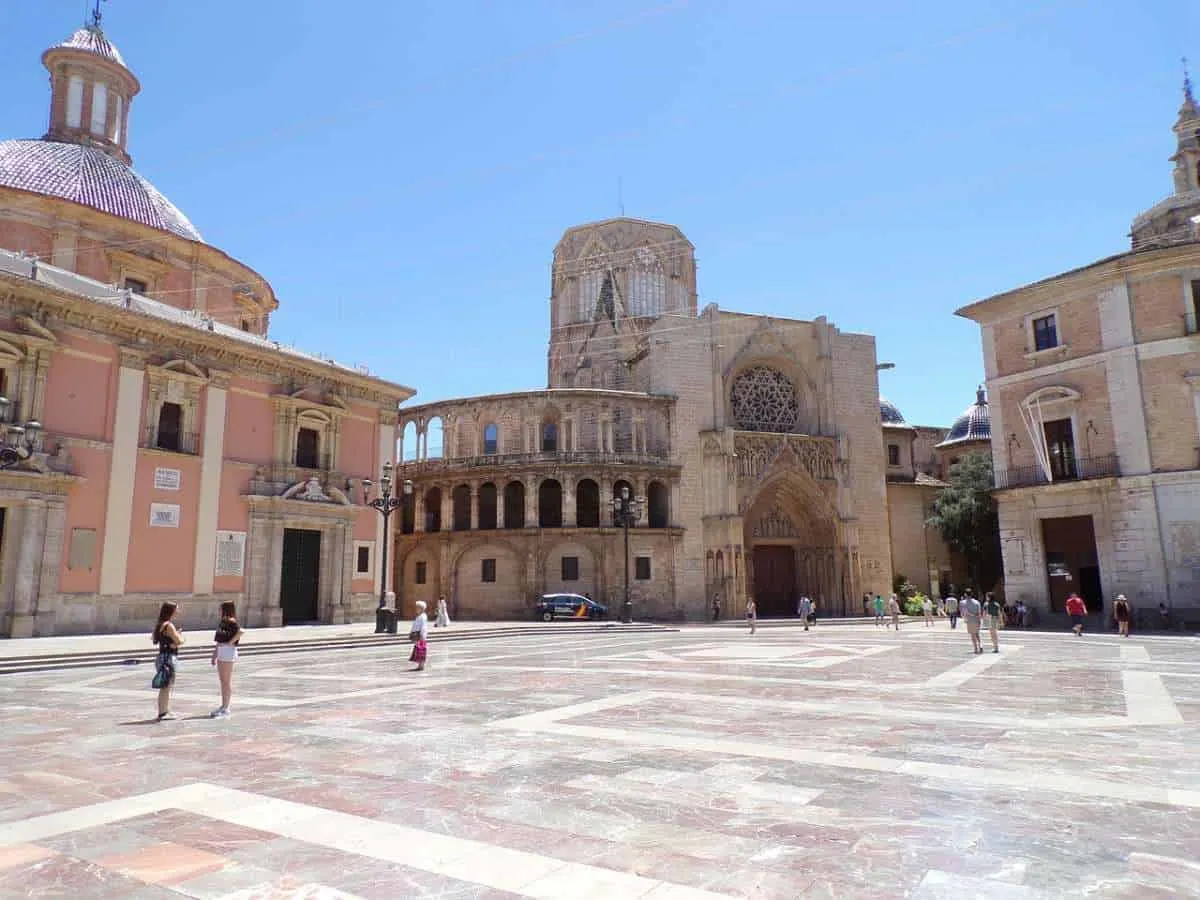 My highlight was definitely going up to the top of the cathedral. I met a group of friends at the hostel and while we walked around the city, we saw this beautiful cathedral called the Metropolitan Cathedral. It's one of the oldest churches and it has a Gothic look.
Rumors say that the cathedral of Valencia is home of the Holy Grail!
The security guard there told us that we can go to the top for 2 € and enjoy incredible views.
Climbing up the tower and enjoying the beautiful views is one of the most fun things to do in Valencia. If you're wondering what to visit in Valencia, the cathedral cannot be missed on any Valencia 3 day Itinerary.
Did you know that the cathedral was a film location for several movies set in Spain?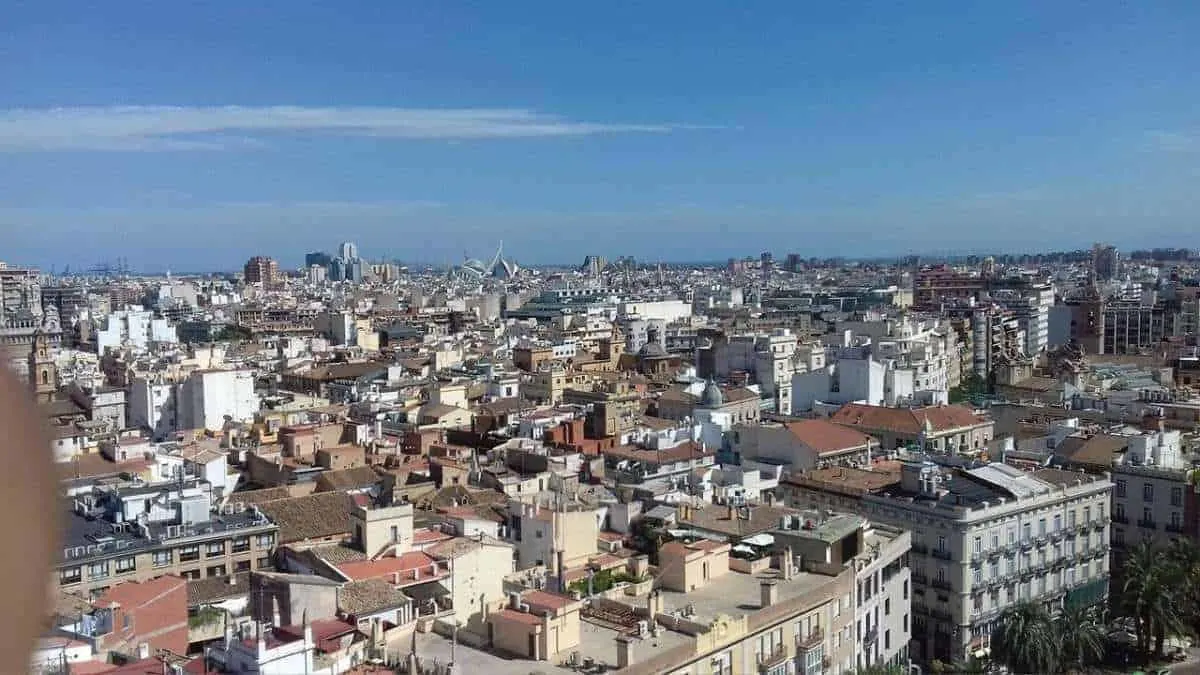 Afternoon in Valencia
4. The City of Arts and Sciences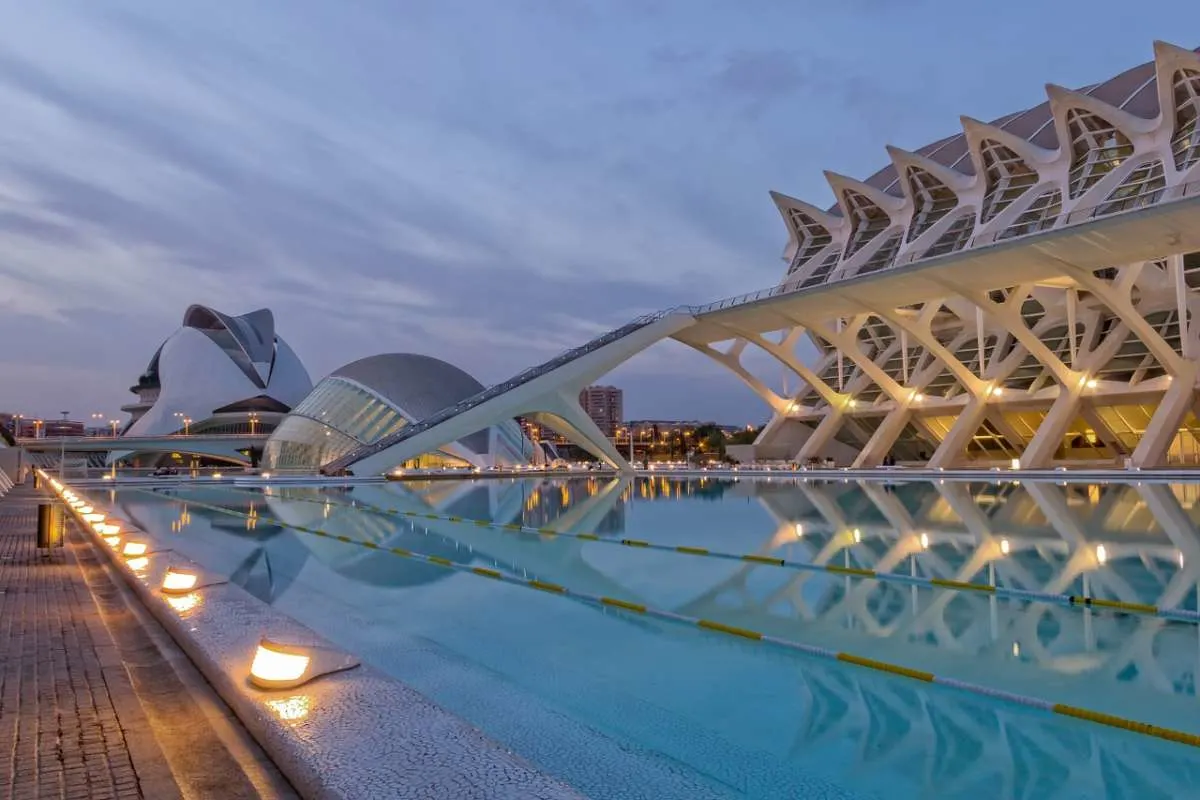 In the late afternoon, the hostel tour guide took us on a city tour to the Ciudad de Las Artes y Las Ciencias (City of Arts and Sciences). Even though it's not really a city, but more of an architectural complex with an interactive museum, aquarium, planetarium, and other attractions. It still looks like a futuristic city though.
This architectural masterpiece is what puts Valencia on top of the map of numerous travelers. According to COPE (a Spanish network in Spain), it is one of the 12 treasures in Spain.
It's on top of the list with the Alhambra Castle in Granada and the Sagrada Familia cathedral, one of the most famous buildings in Barcelona. The setting is a great photo opportunity for photographers as well. I even saw a couple of models using the scenery as a backdrop.
The City of Arts and Sciences is one of the top places to visit in Valencia Spain. It's unique and you can't find any similar place in entire Spain.
Book here your tickets to the City of Arts and Sciences, Valencia
5. Dinner in Valencia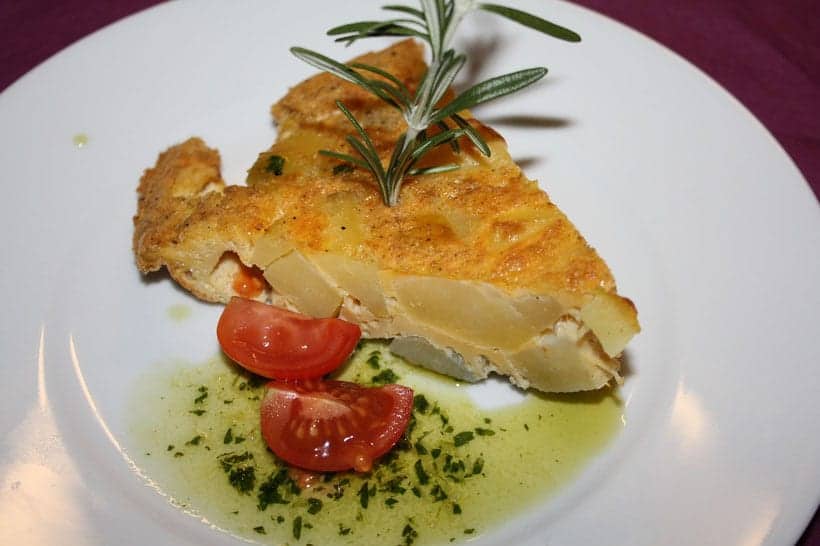 Goiko Grill – Martínez Cubells, 4. 46002 Valencia
After returning from the City of Arts and Sciences, we found a cute little burger spot not too far from our hostel. I was also craving for hamburgers so one of my hostel roommates spotted this place. The burgers were huge and they had all of these funny names.
However, there are plenty of more places to eat in Valencia and I recommend to book here your table at the best restaurants in Valencia.
Day 2 in Valencia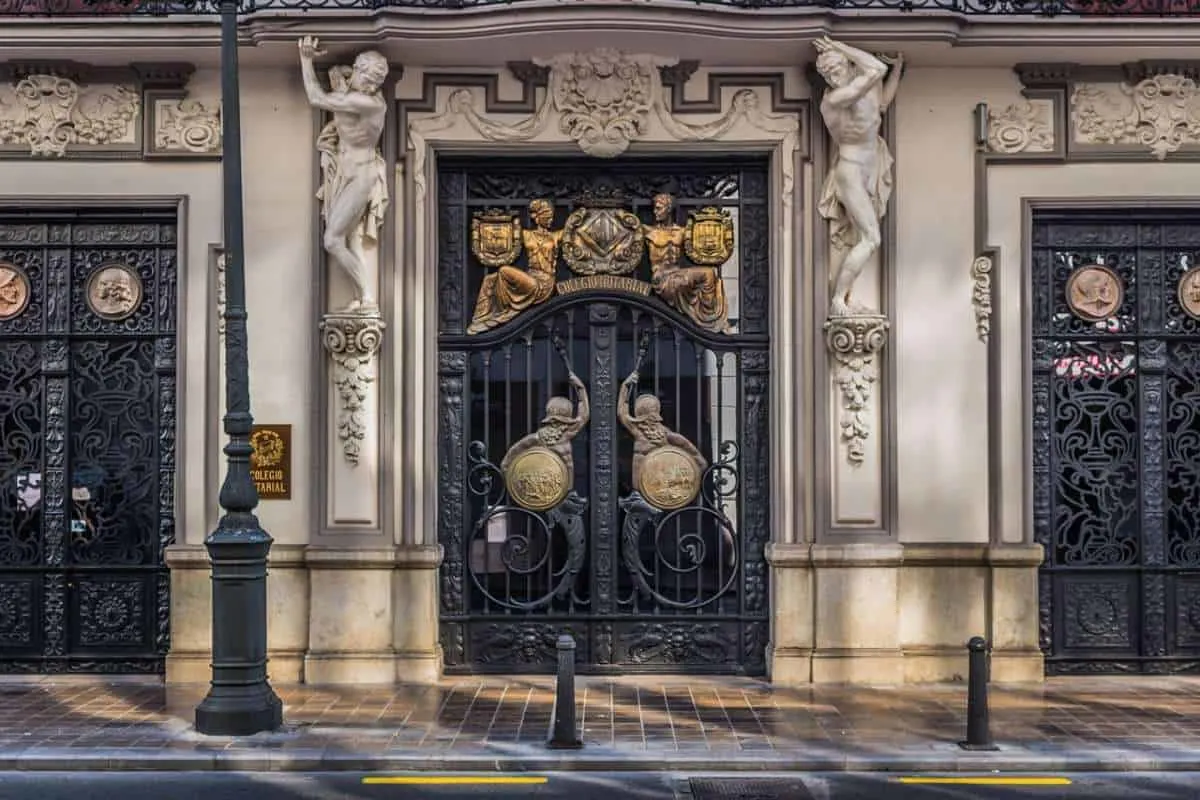 1. The Almoina Archaeological Museum
Valencia has many museums, but the Almoina Archeological Museum is significant because it hosts the ruins of the first ancient Roman settlers. Here, visitors can check out the artifacts like roman baths, art and old burial grounds.
There are plenty of Museums in Valencia and they figure among the top Valencia attractions.
Book here your walking tour in Valencia
2. Go to the beach
Valencia has a gorgeous beach! It is full of life, plenty of bars and it's really a place where you can spend the entire afternoon. The beach of Valencia is located at the outskirts of the town. However, you can either get there by walking, renting a bike or taking the metro.
There are several volleyball courts where you can get active and mingle with the locals. For me, it's definitely the best beach in Valencia.
If it's too hot, just jump right into the sea and have a refreshing swim. Some of the best Paella restaurants are located on the beach promenade of Valencia. Take your chance and enjoy this most typical dish from Valencia.
A day on the beach is a must on any Valencia itinerary.
3. Dinner in Valencia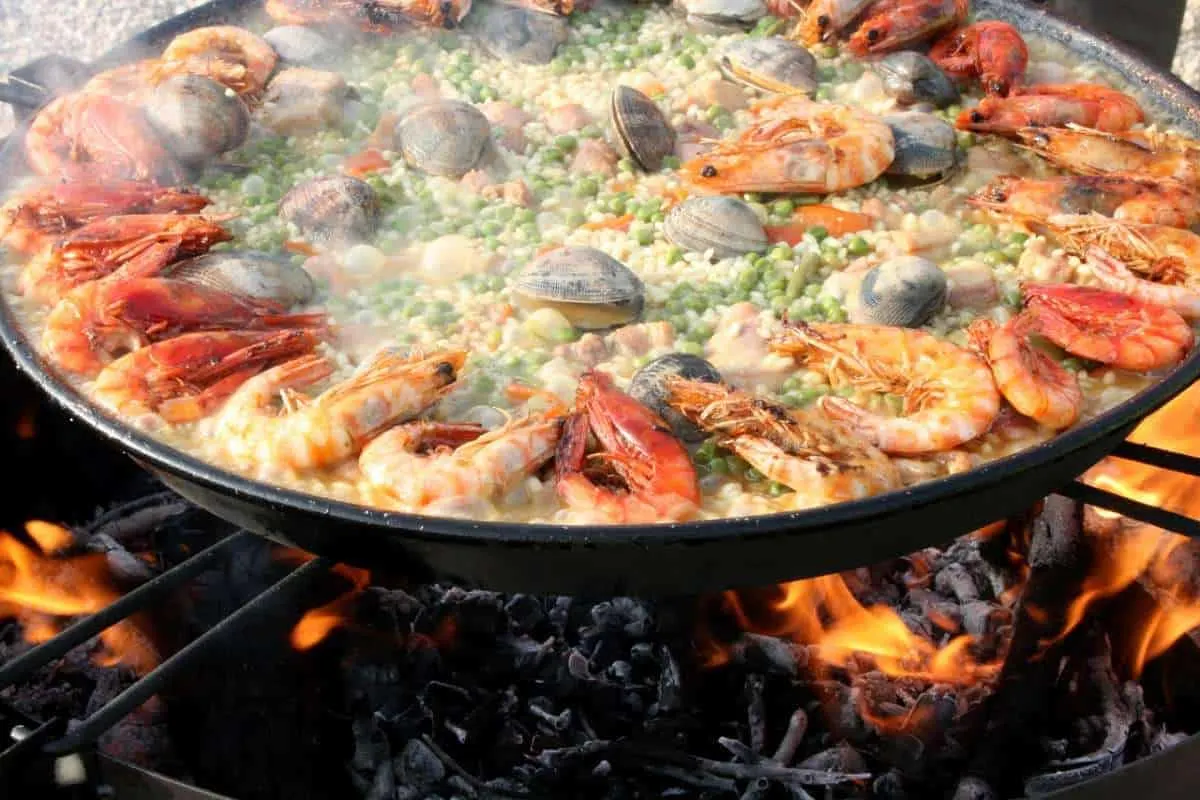 La Riuà – Carrer del Mar, 27, 46003 València, Spain
It was really hot that day, so I went out for dinner once it was cooler. You cannot visit Valencia without trying Paella. Paella is an ancient Valencian rice dish that consists of either rabbit, chicken or pork.
It's hard to find a paella place that doesn't try to rip tourists off or is just not authentic. Our hostel tour guide told us to drive out of the city for the best paella, but she also told us about a restaurant nearby called La Ruià. It's a Mediterranean restaurant, but on weekends, they serve paella until late afternoon.
Book here your table at the best restaurants in Valencia
4. Wine and Desserts at Colon Market
Colon Market: Carrer de Jorge Juan, 19, 46004 València, Spain
In the evening, we walked to Colon Square where we had a glass of wine at the Colon market. It's not a market like the "Central Market", but a place full of restaurants and cafes. It's thus the perfect place for an afternoon Spanish snack or some tasty tapas.
It is a lot quieter than the Central Market. I heard it is really noisy during the day time though.
Book here your food tour in Valencia
Day 3 in Valencia
1. Breakfast in Valencia
Brunch Corner – Carrer del Comte d'Almodóvar, 1 Bajo Izq, 46003 Valencia, Spain
I was craving for a real English breakfast which consists of eggs, sausage and toast served with coffee and orange juice. I went walking around the city and I found a little brunch spot that serves an English breakfast for only 10 €.
If you want to enjoy a typical Spanish breakfast, I recommend any tiny bar and order a toast with tomato spread, a fresh orange juice and a café con leche (coffee with milk).
2. Bike Riding and More Beach Time
My tour guide told me about a place nearby where you can rent bikes for a day. There is nothing more fun than exploring Valencia by bike. As the city is relatively flat, it's really easy to get around with a bike.
I rode the bicycle to the beach, but there are some places I stopped by on the way.
The best beaches in Valencia to check out with a bike:
La Malvarrosa beach
El Saler beach
Port Saplaya beach
Sagunto beach Cullera
3. Clubbing in Valencia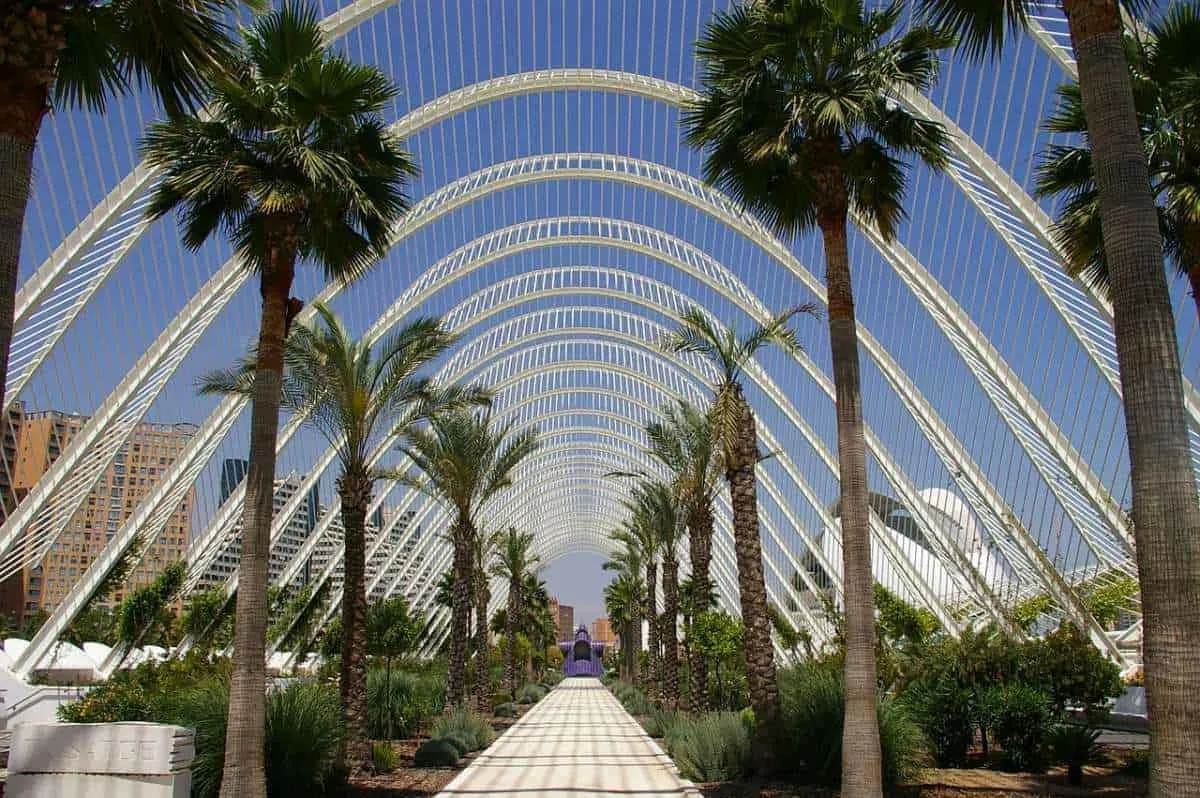 Each weekend, the hostels in Valencia host a pub crawl. The tour guide took us to five different pubs. The last stop was the Club Mya (L'Umbracle in the City of Arts and sciences) where there was huge party with a live DJ.
The view is incredible because it is next to the "City of Arts and Sciences". I even got to meet people from hostels nearby. We partied until 4 am. A party night out is a must when spending 3 days in Valencia, Spain.
Her some of the clubs and bars to check out in Valencia:
Club Mya – Av Autopista Saler, 5, 46013 València, Spain
Play Club (for hipsters) – Carrer de Cuba, 8, 46004 València, Spain
Le Premier (locals' favorite) – Carrer d'Eduard Boscà, 27, 46023 València, Spain
Note: Check out Placa de Reina (Queen's Square). It's the heart of Valencia and there are a lot of bars and restaurants.
So, these were my 3 days in Valencia and my favorite things to do in this beautiful beach city on a budget. It was scorching hot, but that is what the beaches are for.
It also reminded me of my hometown because of the beach, the weather, and the vibe. That's why I chose to write about beautiful Valencia. I hope guys will enjoy it as much as I did! Let me know in the comment form.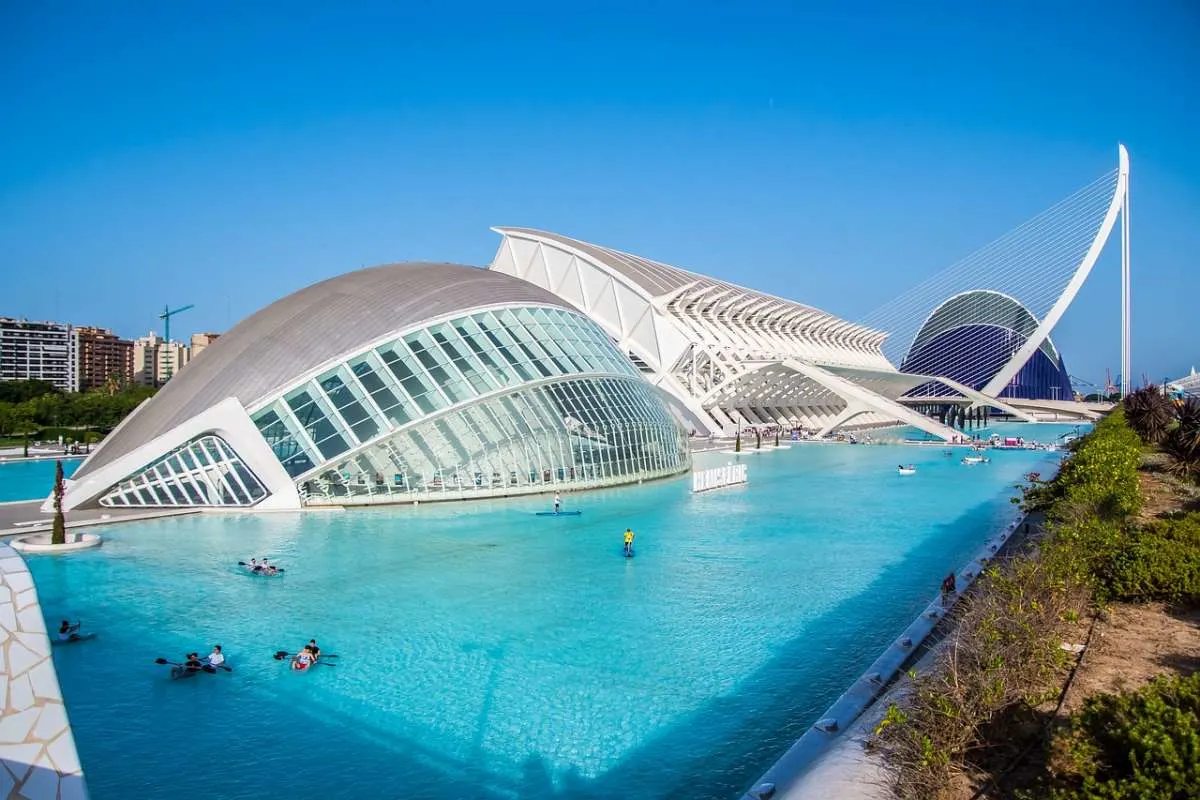 ---
Fun Facts about Valencia
While Valencia's official language is Spanish, they have their own language called Valencian. It's a dialect of Catalan which is what people in Barcelona speak. Read more about 48 hours in Barcelona.
Like the State of Florida in the United States, Valencia is known to have the best summer oranges.
Valencians tend to take pride in their bullfights.
The Turia park in Valencia was once a river which flooded the whole city in the '50s. It's a great place to have a picnic and ride bikes.


---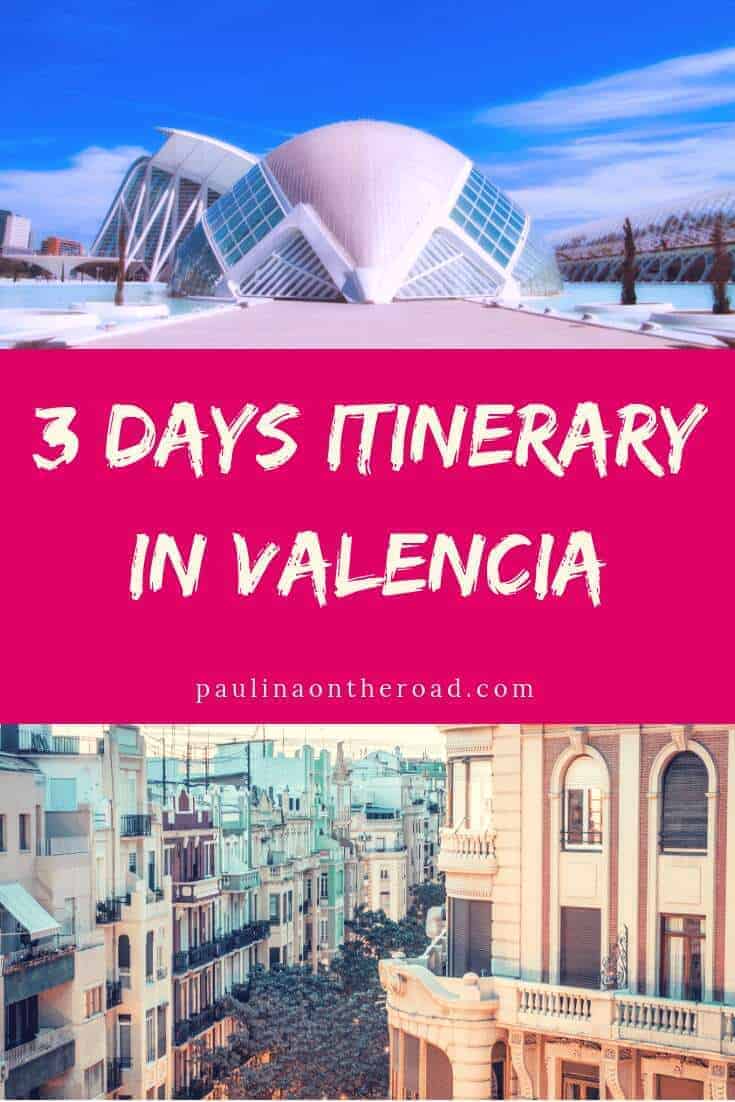 ---
Author's Bio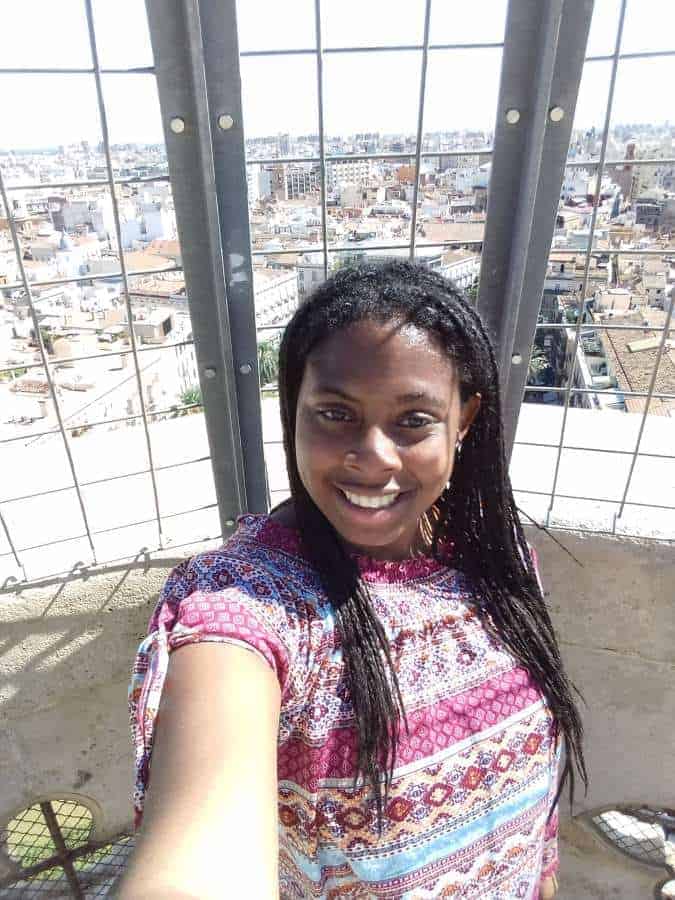 I am 27 years old and I am from and currently living in Los Angeles, California. I'm a travel content writer for funlovingcouples.com. A website where couples can eat, travel and just enjoy each other. I graduated with a BA degree in Public Relations at the California State University, Long Beach. I've always had a passion for traveling and I would like to start a career in the travel and tourism industry. Follow my travels here on Instagram.
---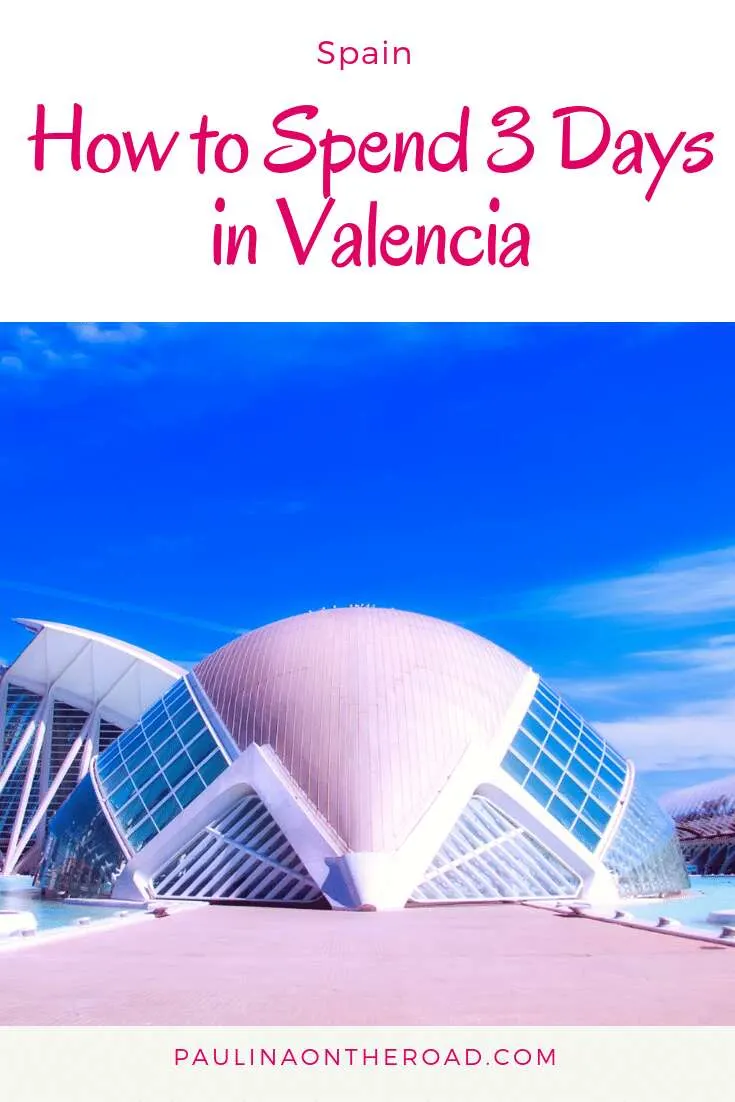 Hola! I am Paulina, a fervent travelette who crossed the Atlantic Ocean by Boat HitchHiking. On my blog, you'll find all the tips to make the most of your holiday. Get ready to enjoy outdoor and sustainable travel like hiking, cycling or sailing. Let's hit the road together!