Written by Mike
San Sebastián, also known as Donostia, lies on the northeastern Atlantic coast of Spain just near the French border. It is part of the Basque region and altogether, it´s an amazing city to visit as there are 1001 things to see in San Sebastian.
The town is full of beautiful architecture, winding streets full of culture, the beaches are great, the food is good and it's usually sunny and warm from April to November.
What's not to love? In this post, I am going to share with you the top things to see in San Sebastian, Spain.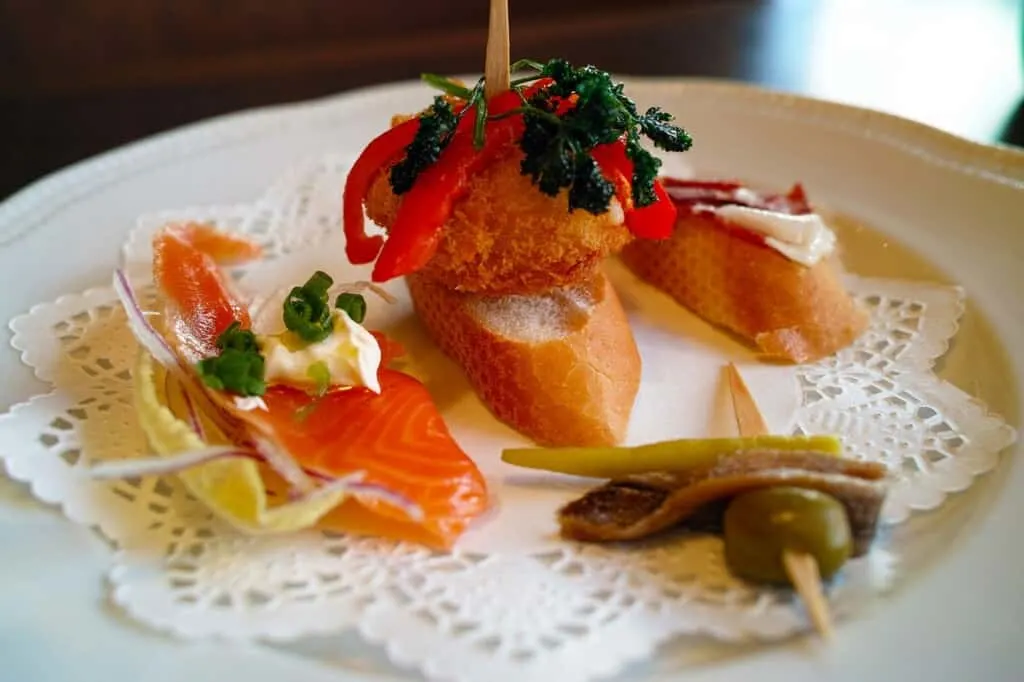 San Sebastian, in northern Spain, was off the radar for a while but once it was voted the European Capital Of Culture in 2016, the secret was out.
There is so much to do there and here are some of the top reasons why you should visit San Sebastian.
Useful Travel Information About San Sebastian
⚘ Avoid tourist traps and get the customizable "Spain Like a Local" itinerary for less than 10€. – Get it here

✈ Book cheap flights to Spain with Skyscanner

✔ Book tours in Spain with Viator

➳ Find the best hotels in Spain with Trivago

❖ Rent a car with the best discounts with DiscoverCars

☘ Get the best discounted outdoor gear (outlet) with REI.com

✎ Never leave without travel insurance. I get mine at SafetyWing. It is easy to set up, cheap and reliable.

$ Withdraw money without hidden fees and avoid exchange rates with Wise (you'll get a free card on top!)
Best Hotels in San Sebastian, Spain
Budget
Sercotel Codina ***
Hotel Niza ***
Hotel Avenida ***
Mid-Range
Lasala Plaza Hotel ****
Room Mate Gorka ****
Hotel Villa Soro ****
Luxury
Hotel de Londres y de Inglaterra ****
Maria Cristina, a Luxury Collection Hotel ****
Akelarre – Relais & Châteaux *****
1. The Pintxos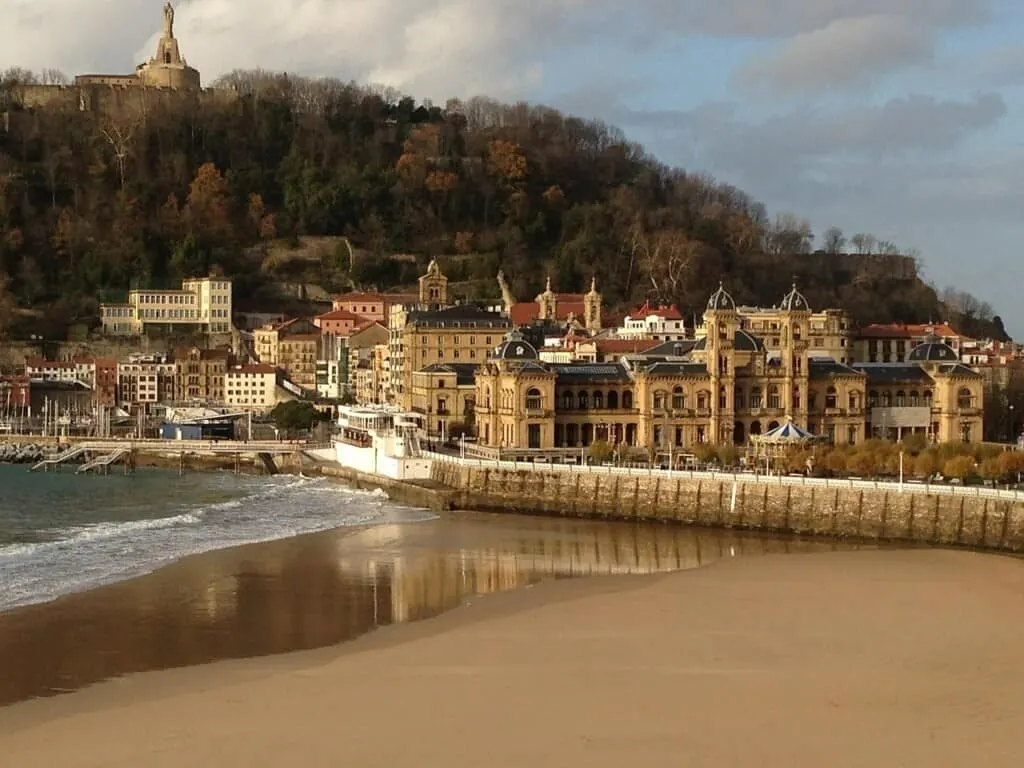 The food in San Sebastian makes you feel like you have never tasted real Spanish cuisine before.
When eating some patatas bravas (fried potatoes with spicy tomato sauce), I couldn't help but think 'what kind of potatoes are these because I've never tasted ones like this before'.
The most famous food in San Sebastian is pintxos, which is the Basque version of tapas, but quite a bit more upmarket.
These little plates can sometimes be very elaborate and made for some entertaining meals.
The way it's done in San Sebastian is more of a bar food crawl. Hop from bar to bar and order two pintxos and a few drinks and then move to the next.
The best place to try out some pintxos is in the Old Town and some of the best dishes to try are fresh vinegar-cured anchovies on toast, patatas bravas, of course, and the steak is out of this world.
The piece of meat is shown to you across the bar and if you are happy, it gets salted and goes on a hot grill for a few minutes.
If you think you've tried a steak before, think again. Some of the best bars to pass by are Txepetxa, Bar Zeruko, and Borda Berri, aki se guisa.
Book here your pintxo tour in San Sebastian
2. The Architecture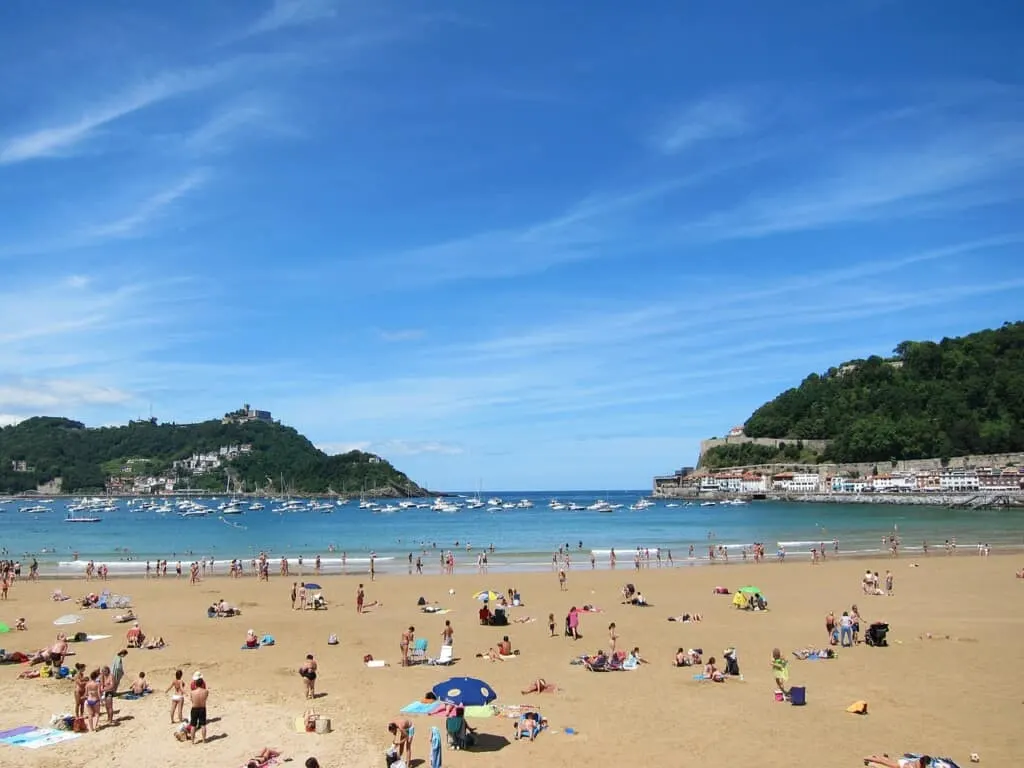 Walking around San Sebastian is like walking through a fairytale of architecture. It truly has it all.
The best way to take it all in is to start by the sea and follow the river Urumea, staring at the amazing buildings and bridges as you go.
The first stop is Zurriola bridge and from here, you can see the modern cubes or Kursaal Auditorium designed by Moneo and the stunning Belle Epoque buildings of the Maria Cristina Hotel and the Victoria Eugenia Theatre.
It is considered one of the top things to see in San Sebastian.
As you keep going, you will walk past La Equitavita, Paseo De Francia, Cristina Enea Park and back into the city center to see the Plaza Bilbao, the Koldo Mitxelena Library, and the Buen Pastor Cathedral. It's an enchanting stroll with delicious restaurants, cafes, and shops on the way.
Book here your architecture tour in San Sebastian
3. The Weather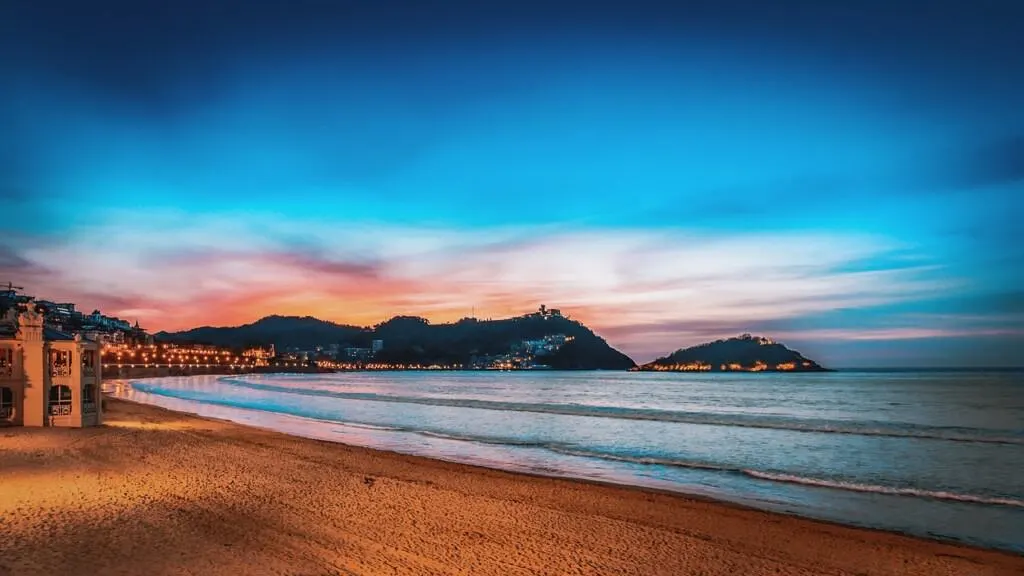 From April to October, the weather in San Sebastian is warm and sunny.
The perfect temperature to explore the city and enjoy the beautiful surroundings. It does get the occasional shower from the Atlantic but that is part of the charm.
You can always run into a bar and have some delicious pintxos and wait for the rain to pass.
4. The San Sebastian Beaches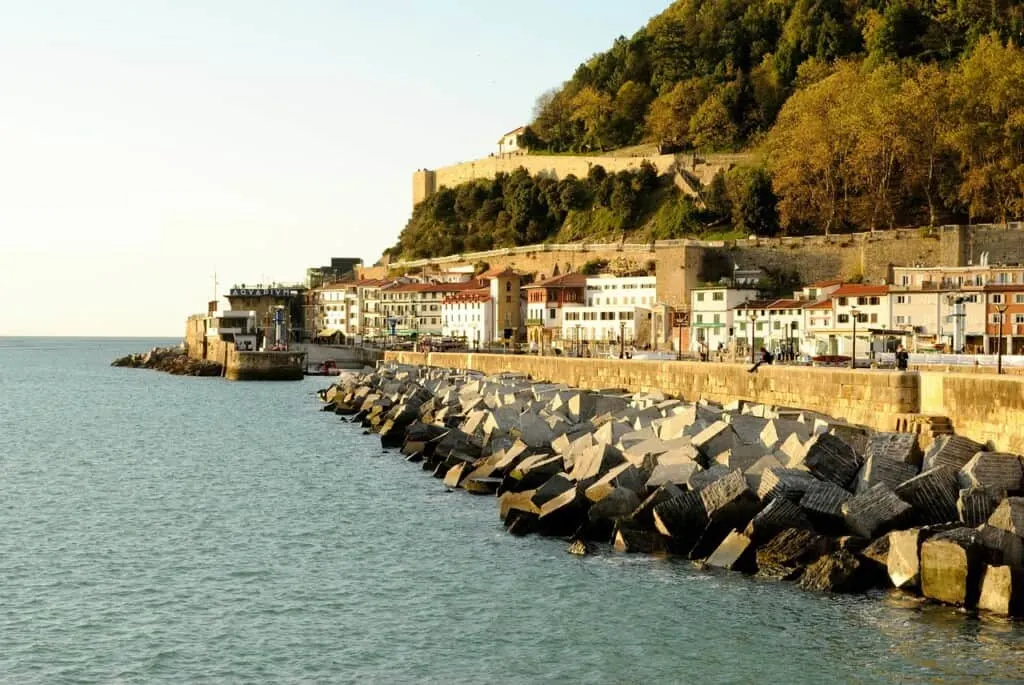 San Sebastian has three beaches within the city. Not many cities can boast such a thing.
Each one has its own characteristics and charm and you'll easily find one to suit your mood.
Playa de la Zuirriola is where the action happens. It's full of the youth of San Sebastian and has a fun vibe. The beach is usually quite busy with volleyball players and surfers. There are a lot of bars, restaurants, and surf shops around the beach and it's a great place to spend the day.
Playa de la Concha is the most iconic beach of San Sebastian and its picture has appeared in many magazines and travel guides. It has often been nominated as one of the prettiest beaches in the world and you must take a stroll there. It's not busy, the waters are very calm as it's protected by Santa Clara Island, and you can rent stand-up paddleboards or canoes to explore the calm seas around the area. This part is also known as La Concha bay.
Ondarreta beach is just around the corner from La Concha and is only separated by a stone overhang. It has a very similar quiet atmosphere to La Concha and is a great place to chill out and have a dip.
If you are wondering what to see in San Sebastian, you can't skip the city's lovely beaches.
5. The Tabakalera
A former tobacco factory, Tabakalera is now a funky cool building holding a Contemporary International Culture Center.
It is full of small shops, cafes, restaurants, a hotel, and numerous exhibitions. It's an amazing place to take in some culture and spend some time.
Remember to head to the top floor to grab an incredible view of the city. If you're into music, make a note of where you are as the club next door, Dabadaba is known for its underground music and is worth heading to late at night.
It's one of the off-beat tourist attractions of San Sebastian and definitely one of the top things to see in San Sebastian, Spain.
6. The Michelin-Starred Restaurants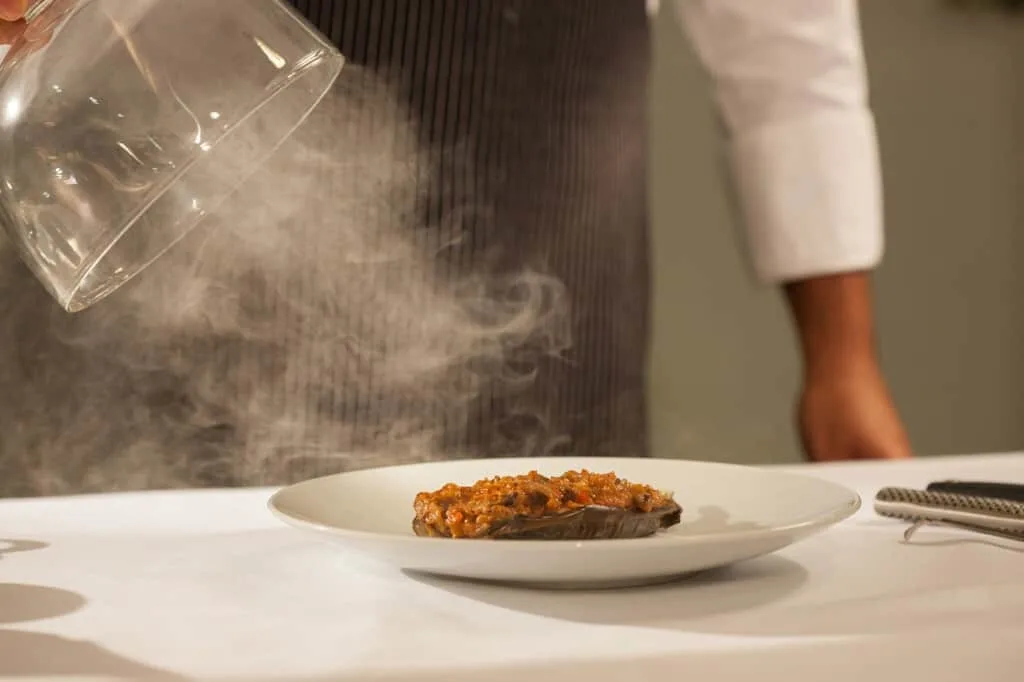 San Sebastian is known across the world for the quality of its food and visiting the city is a must for any food enthusiasts.
San Sebastian is home to the highest number of Michelin-starred restaurants per square meter in the world and is known for its molecular Basque cuisine.
Some of the top Michelin-starred establishments are Restaurante Kokotxa and Mirador de Ulia.
Mirador de Ulia sits on top of one of the mountains in the city. The dining room and terrace have incredible views and if you are not impressed by that, the food will get you.
Ruben Trincado cooks with Basque heritage in mind while fusing Mediterranean flavors and other spices, and the food is known for its subtle and well-balanced flavors.
Related: What to eat in Spain: 30 Dishes + Recipes
7. The Festivals
San Sebastian plays host to all kinds of festivals during the year and they really know how to put on a show. They have a jazz festival in July called Jazzaldia where the streets and bars are filled with contemporary and old jazz.
There's a Spanish food festival (of course) in October called Gastronomika where the best food of the Basque and world cuisine is showcased and an international film festival in September called Zinemaldi.
During the film festival, stars invade the city and there are movies on show at every corner of the city. If you are wondering what to do in San Sebastian.
This festival is always a great idea!
La Semana Grande is probably one of the best festivals and it's held in August. The whole basque region celebrates together over a whole week and the city becomes one big party.
The locals get dressed up and take to the streets to engage in all the amazing activities around town.
8. The Surfing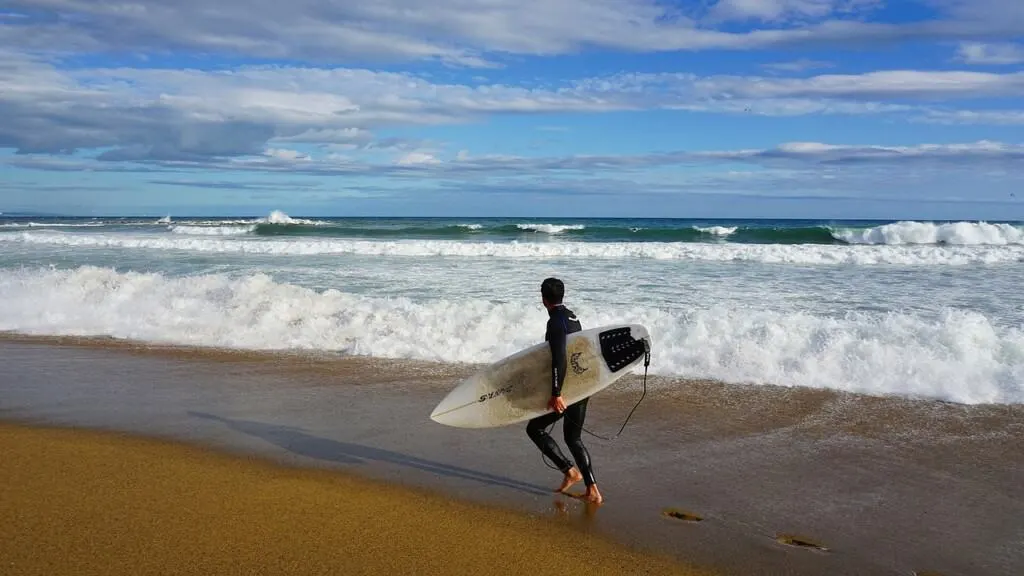 Who would have thought that you could eat a Michelin-starred lunch and walk around the corner for a surf afterward?
There are some great waves in San Sebastian and the best place to head to is Zurriola. You can rent boards and wetsuits at the beach for a good price and take to the waves for the day.
If you're new to surfing, lessons are easily booked and the instructors are great fun and very helpful. There are numerous beaches outside of San Sebastian too, Zarrautz and Mundaka are not too far away and hold some of the best waves in the region.
If the main aim of your holiday is to surf, the best time for swell is between October and April, although the sea is a bit chilly.
Book here your surf camp in San Sebastian
9. The Basque Culture
The Basque culture is unique in the world and is probably one of the least understood in the western world.
There are a lot of Basque activities in San Sebastian and it's worth finding out when they are so that you can take a peek.
They have handball matches know as aka jai alai, poetry readings, and wood-chopping competitions. This is definitely one of many more fun facts about Spain.
As San Sebastian is part of the Basque country, I recommend reading about this particular culture before your city trip to San Sebastian. It is one of the most charming things to do in San Sebastian.
10. Monte Igueldo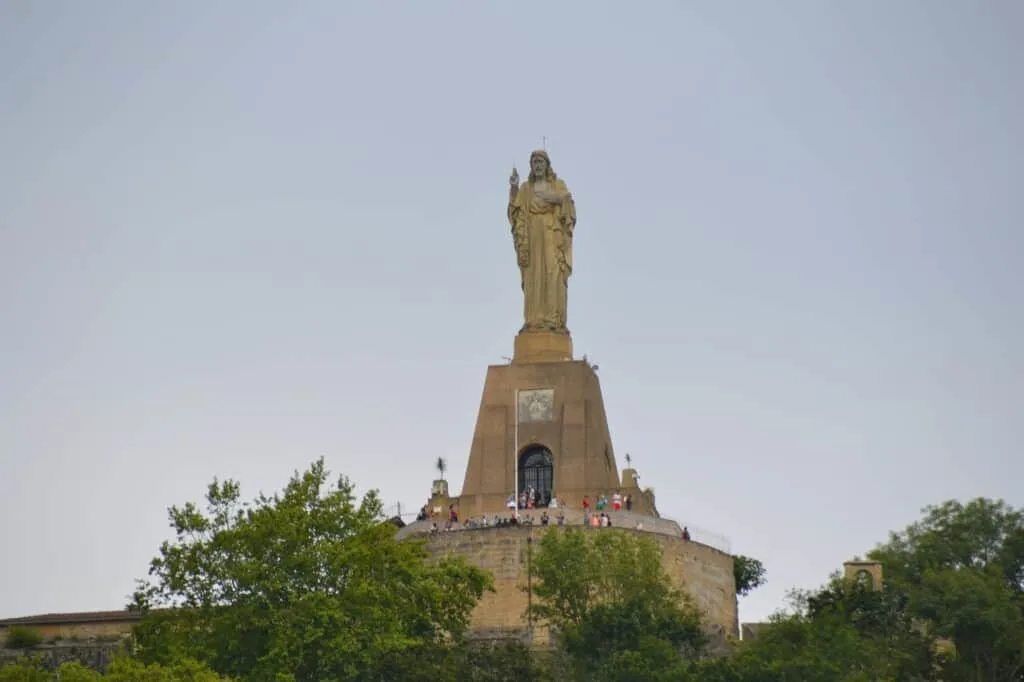 A trip to San Sebastian wouldn't be complete without visiting Monte Igueldo. Located at the end of La Concha Bay, the landmark marks a separation between the land and the sea.
You can get up to the hill by taking the funicular.
Not only will you enjoy fabulous views on gorgeous San Sebastian, but on top, there is a fairytale theme park that seems like past times.
The funicular was built in 1912 and it's thus a truly unique thing to do in San Sebastian.
Once you are uphill, the fairground of Monte Igueldo awaits you with its vintage rollercoasters, trampolines, and carousels. This vintage theme park is one of the top things to see in San Sebastian, Spain.
If you want another taste of Spain, have a look at my favorite funny Spanish phrases.
11. The Countryside
Just next to San Sebastian are the Pyrenees Mountains which are perfect for an overnight or day trip to take in the breathtaking scenery. The region of Gioerri has great hiking and is also full of history.
You can walk through old Roman mines in the Aiako and Aralar nature reserves.
The weekly markets of Tolosa and Ordizia are the perfect places to visit. Get your hands on some local and traditional products while immersing yourself in the Basque Culture of the countryside.
Try the cider. It's delicious and poured by the waiter from their heads to fill it with bubbles.
Book here the best day trips from San Sebastian
---
San Sebastian Tourist Map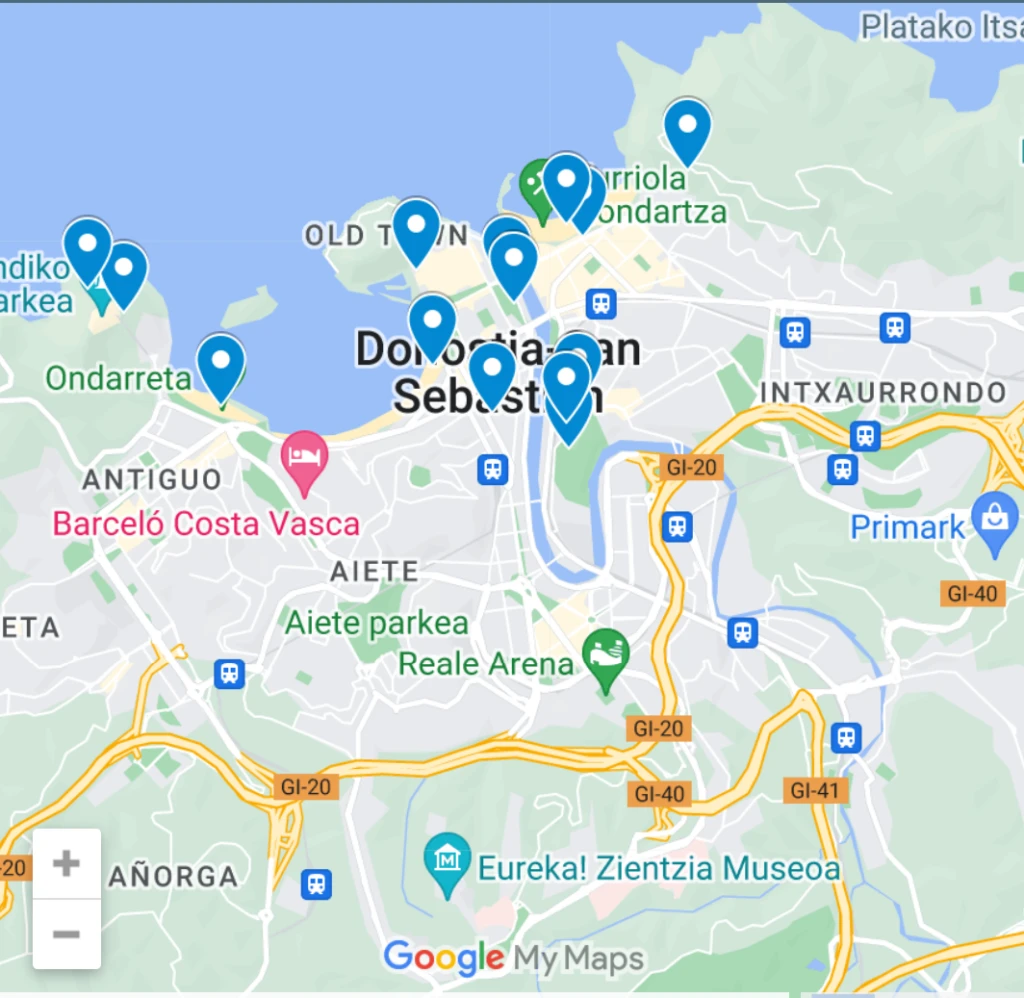 ---
Before You Go: Top Tips for your Trip
---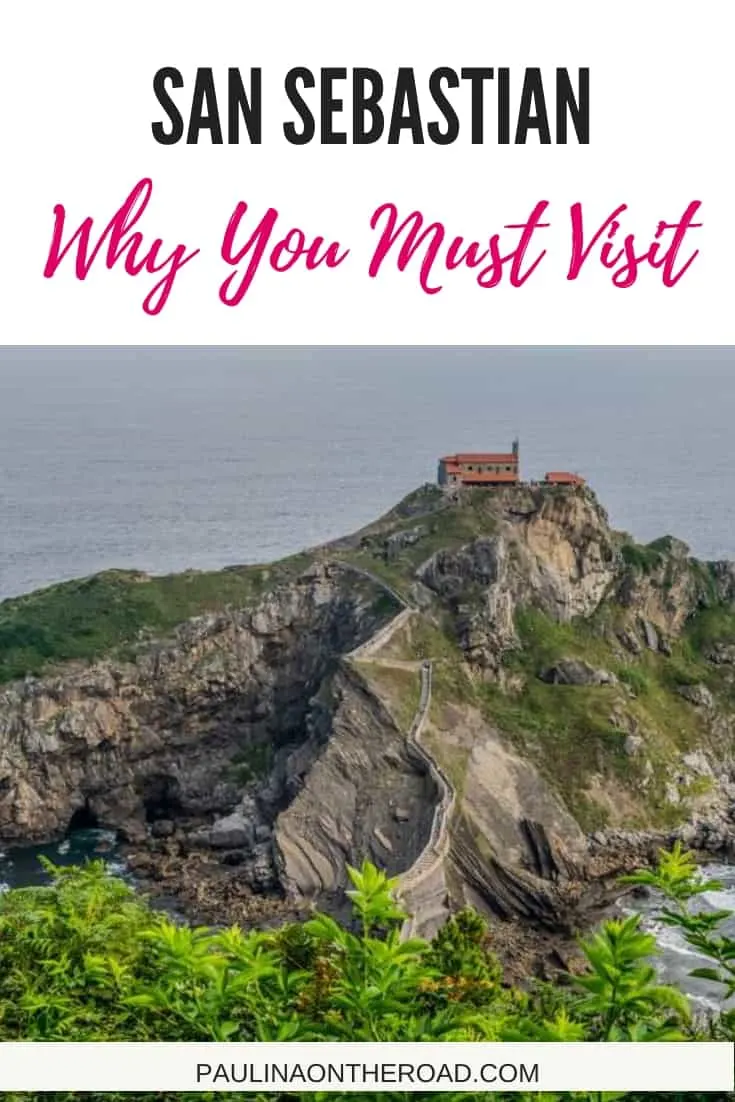 ---
About the Author
Mike is addicted to both adventure and travel, so decided to combine the two to form TheAdventourist. There he shares his journey from one adrenaline rush to another, always exploring new places as he goes. You can find him sharing his travels on Facebook.
---
Hola! I am Paulina, a fervent travelette who crossed the Atlantic Ocean by Boat HitchHiking. On my blog, you'll find all the tips to make the most of your holiday. Get ready to enjoy outdoor and sustainable travel like hiking, cycling or sailing. Let's hit the road together!