10 "Off The Beaten Path" Spain Attractions
Spain is a country that has so much to offer: great food, beautiful nature, and architecture, gorgeous people, just to name a few. Even though many travelers limit their visit only to Barcelona, Madrid or any other popular Spanish beach destination, there are many hidden gems waiting for you to be discovered.
That's why it is about time to list my favorite 10 off-the-beaten-path Spain attractions.

If you're looking to travel to this country, there are many well-known places you can visit. Here are some less known, but equally beautiful spots worth your time and money:
1. El Teide, Tenerife
The island of Tenerife is one of the most awe-inspiring places ever. Some would call it "the museum of four seasons" since it's one of the few places on earth where you can experience almost all seasons at once. This fact is even more impressive considering this place is pretty small Way smaller than cities such as Sydney or Melbourne.
While you're there, you'll have the chance to experience stunning desert-like planes with reddish soil, and a dry and hot climate where only the hardiest of plants can survive. Numerous hiking trails go through these planes, along which you can bump into picturesque hippie settlements. Also, you can find lush forests like Mercedes, where silent rain almost never takes a break.
And finally, the crown of the island, the apex of Spain, the stunning volcano, his majesty; El Teide. If measured from the ocean floor, it's the highest volcano in the world, outside of the Hawaiian Islands. And if you leave the island by plane during daytime, El Teide will be the last thing you see, and boy; is it a magnificent sight!
It's peak piercing through the sea of clouds, bathed in sunshine, makes it a sight you will, most probably, cherish for the rest of your days. It's definitely one of the top off-the-beaten-path Spain attractions. Read more about the best Mount Teide trips.
The Teide National Park is one of the top off-the-beaten-track Spain attractions. Read more about where to stay in Tenerife.
2. Altea Old Town
This gorgeous little town is placed between Benidorm and Calpe (where you can also find the famous "Ifach rock"). All of them used to be small fishing villages. In case you prefer a quiet holiday without noise and crowd, Altea is the place for you. The village still preserves its cute small village vibe.
You can walk charming cobbled streets and admire cute white houses leading up to a majestic main square. This place is full of family-owned shops and restaurants, historic buildings and breathtaking scenery.
When you decide to take a break from sightseeing, make sure you eat some of the savoury local foods and treat yourself to an unusual souvenir from various craft stands that you'll encounter as you walk.
Altea is one of the most picturesque off the beaten track places in Spain. It's also a fabulous option for tourists looking for off the beaten track Alicante tips.
If you want another taste of Spain, have a look at my favorite funny Spanish phrases.
3. Zahara de Los Atunes
If you happen to be in Cadiz province in Costa de la Luz, make sure you visit this gorgeous village with some of the most stunning beaches around. This village is near Tarifa, the most southern point of Spain. But while Tarifa is more suitable for surfers and hippies, Zahara de Los Atunes is less dynamic and more family-friendly.
As it boasts mild temperatures even in winter, Costa de la Luz is a great place for winter holidays in Spain.
In case you're a seafood lover, you'll be delighted to stay here and eat some Atlantic bluefin tuna.
Actually, tuna is staple meat around here. So if you happen to be vegan or vegetarian, make sure to research all the plant-based options and, if needed, ask the waiter since here, even salads come with tuna chunks.
When it comes to drinks, there are many restaurants and bars that serve delicious cocktails, and once you get enough of all the tastes and smells, there are many available activities. Aside from swimming and sunbathing, you can also go kitesurfing, hire bikes or ride horses. The town is also famous for having some of the best beaches in Southern Spain.
If you are looking for tips for off the beaten track in Andalucia, you should definitely consider Zahara de Los Atunes for your trip to Spain. Zahara de los Atunes also makes a great day trip from Seville.
Before heading to Spain, make sure to read these travel tips for Spain.
4. Estepona
Estepona is on the west side of Costa del Sol. And even though it isn't a classical tourist spot, each year, it's gaining more and more attention, thanks to its beauty. This place is also a working town that happens to offer stunning beaches and a gorgeous marina.
If you prefer to eat at authentic restaurants and drink at the beach bars, you shouldn't miss this charming little spot. Playa del Cristo is probably the most eye-pleasing beach out there, with crystal blue and warm water.
When you get tired from lying on the beach, you can visit Centro Historico and pay a visit to Castillo de San Luis, the fortress built by Spanish Catholic monarchs in the 15th century. Aside from this, you can take a walk on the Plaza del Reloj, a beautiful square where still stands the bell tower, the only part of the Iglesia de Los Remedios that survived the earthquake from the 18th century.
For the flower lovers, there's also a mesmerizing Orchidarium. And if you're one of those who can't go a day without golf, you can hit the Estepona golf course and you can rest assured that you won't be disappointed.
When looking for off the beaten track holidays in Spain or a village off the beaten track near Malaga, Estepona will be a great option.
Estepona is also a great place to visit on a day trip from Malaga.
Related: Best Things to do in Estepona, Spain
5. Carmona
For those who don't know, Carmona is one of the oldest towns in Europe. So if you enjoy historical buildings and would like to experience Moorish architecture, Carmona is the one to see.
This small place has a lot to offer, so don't get fooled by its size because there's a lot of stuff to explore, such as the Moorish fortress of Alcatraz de la Puerta de Seville. Just keep in mind that you need to purchase the tickets first.
Other notable buildings include a church built during the 15th century, San Bartolome, which also contains some important artworks and paintings.
In case you prefer just roaming around, take a walk to the marketplace that actually used to be an old Dominican monastery, but since then it has been redecorated in a traditional Castilian design. Also, there's the main square called Plaza de San Fernando, where you can treat your eyes to all the pretty balconies surrounding the square.
Thus when looking for off the beaten path Spain attractions, you should definitely consider Carmona. Did you know that due to its quaint streets, Carmona was a movie set for several movies filmed in Spain?
Carmona is less than 1 hour away from Seville, which makes it the perfect day trip from Seville.
6. Almuñécar
Almunecar is located on the Costa Tropical in the Granada province. There are countless ways to fill out your holiday schedule. From enjoying wonderful beaches such as San Cristobal to drinking exquisite Spanish wines that will make you want to dance all night!
If you prefer historical landmarks, you should absolutely visit the Arch of Triumph, which is also considered a door to the city.
The arch was built in honor of Blas Infante, a politician considered the father of Andalusian nationalism. It's split into three arches to remind everyone of the three cultures (Roman, Christian and Islamic) that shaped the identity of Almuñecar. For those who fancy eating delicious food, local cuisine mainly consists of seafood.
The most famous dishes are seafood cooked on the grill (Moraga), fried pumpkins (calabaza frita) and garlic soup (sopa de ajo). As for desserts, make sure you taste some cherimoya custard ice-cream (helado de chirimoya).
Suggestion for a hedonistic and unforgettable moment: you by yourself or with a loved one, sweet Malaga "vino" in your hand, "helado de chirimoya" in a bowl on your lap, and all that whilst enjoying some of the most colorful sunsets on this planet.
Almuñecar can also be visited by a day trip from Malaga.
7. Setenil de las Bodegas, Cádiz
This magical white "pueblo" is located in Cadiz province. It's mostly known for dwellings that are part of the rock and overhang over Río Guadalporcún, for which it's sometimes called the Town Under a Rock. Surprisingly, there are some great landmarks to see considering their size. One of which is the Roman ruins of AD Acinipo, from the first century, locally known as Ronda la Vieja.
For all the wine lovers out there, there's a great local winery (or bodega), that makes some excellent red wine called Principe Alfonso. If you wish to have some fun, you should definitely visit in August, during the Feria de Setenil de las Bodegas, a local festival with concerts, flamenco dancing and horse-riding events.
Setenil de la Bodegas is also one of the most scenic day trips from Seville.
8. Santillana del Mar
Comfortably located in the gorgeous province of Cantabria, this historic town has a lot to offer to anyone who decides to drop by. For architecture admirers, there is the Collegiate Church of Santa Juliana, a beautiful Romanesque gem of a building.
Also, there's the Altamira cave, where you can find parietal cave art dating from the Upper Paleolithic period, more than 35000 years ago. This cave contains the first European cave paintings of local fauna. A fact that really puts things in perspective and makes you feel grateful for how far we've come as a species.
Aside from these, Santillana del Mar offers numerous galleries and museums, after which you can relax and unpack the experiences you've had in some of the local restaurants or bars and treat yourself to a nice meal or drink.
9. Burgos
Burgos used to be the historic capital of the Kingdom of Castile, and nowadays, it has a lovely mixture of gorgeous Gothic and Renaissance architectural styles. Even though this delightful place is not entirely off the beaten path, it still deserves a place on the list because it often gets underrated.
Once you arrive here, the first thing on your to-visit list should definitely be the UNESCO-listed Cathedral of St. Mary, dating from the 13th century. Even if you are not religious or if you are of another faith, this tremendous piece of architecture and history will give you chills upon seeing it both from outside and inside.
Other places worth seeing are the Museum of Human Evolution, Plaza Mayor, Casa del Cordon, Miraflores Charterhouse and Atapuerca.
Considering that Burgos has so many things worth exploring, it's no wonder almost everyone falls in love with this wonderful place and comes back for more.
10. Casas de la Cumbre, Tenerife
I started the list with Tenerife and it strikes me that a place of such magnificence deserves at least another spot on the list. Therefore, I´m gonna end this post with one of its most well-hidden gems — Casas de la Cumbre. It's one of those places you won't easily find anywhere in the tourist tours and offers. It's just a few ordinary "Casas" or houses as the name suggests, but those houses share something that's anything but ordinary.
It's one of the prettiest places in Northern Tenerife.
You could start your journey in the foot of Anaga forest, which is a beauty of its own, in a little fishing village with a melodic-sounding name; Taganana. This village is quite charming with its narrow streets and traditional houses of Canary Islands. And from that spot by the ocean, a hiking trail leads through the dense, fairytale-like forest of Anaga, and after a steep climb, it ends in the above mentioned Casas de la Cumbre.
This spot serves as a cherry on the top which more than justifies the saying "the best view comes after the hardest climb", of course in its literal sense.
This little place packs one of the most rewarding views on the ocean and the green hill peaks that you will ever see. After taking the panorama in for as much as you deem necessary, you can take one of the buses back to your hotel and reminisce about all the phenomenal experiences you have had on this wonderful island, and in this wonderful country.
Read more about the best things to do in Northern Tenerife and outdoor activities in Tenerife.
---
---
About the author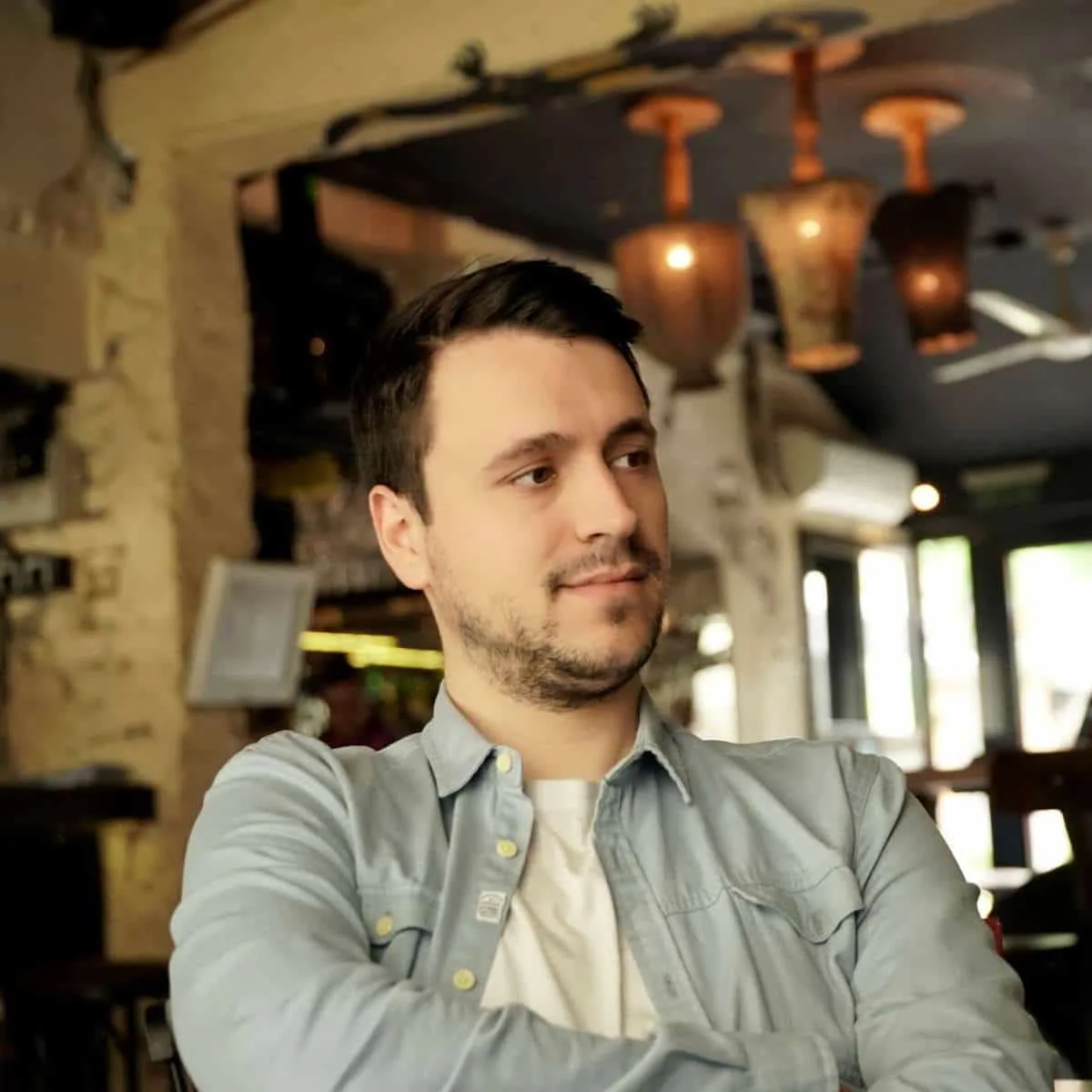 Phill Anchman is a Sydney based blogger focused on squeezing the aesthetic essence and poetic value out of every travel destination. He moves through cities and lands and devours them with all of his senses. He's like a Pac-man, only he does leave something behind; blog posts like this. You can follow him on High Style Life.
---
---
Before You Go: Top Tips for your Trip
---
Hola! I am Paulina, a fervent travelette who crossed the Atlantic Ocean by Boat HitchHiking. On my blog, you'll find all the tips to make the most of your holiday. Get ready to enjoy outdoor and sustainable travel like hiking, cycling or sailing. Let's hit the road together!