So despite all attempts of dissuasion from my Spanish peninsula friends, I finally made it to Melilla! Rarely was I more curious, even nervous to discover a new destination…
Was it true what they said that Melilla is a stronghold of organized crime? Are dramas happening every day at the borders as suggested in the news?
After traveling with a somewhat queasy feeling, I finally needed to acknowledge that Melilla is one of Spain's most colorful and intriguing cities! Read here 6 reasons why…
---
---
#1 Its monumental fortress!
After a philosophical four-hour ferry trip, I really hoped that Melilla would impress me as an upcoming tourist destination. And it has! A monumental fortress called Melilla La Vieja ("Old Melilla") is the most striking eyecatcher of the city.
In the past, the battlements limited the city's expansion, nowadays it's home to perfectly conserved aljibes (Moorish cisterns) and museums (Military Museum or the highly recommended Ethnographic Museum of Amazigh and Sefardi Cultures).
The best in "Old Melilla" are the Cuevas del Conventico, a cave and tunnel system below the fortress which served as a refuge during sieges for 5000-7000 people months.
The visit starts at Purísima Concepción church and respects a strict timetable displayed at the door of the convent. All the museums and the Cuevas can be visited for free!
#2 Its sophisticated urban architecture
Did you know that Melilla is the most important centre for Modernist architecture in Africa and the second in Spain after Barcelona?
The delicate ornaments of the mansion's fronts are compelling… mouth open, I walked amazed through Melilla's city center.
Most buildings have been designed by Gaudi's student Enrique Nieto when "Old Melilla" became too small for the growing population.
This vigorous elegance forms a striking contrast to the imposing fortress.
Most Modernist buildings are located in the Triángulo de Oro ("Golden Triangle" – 5 min from the fortress) and you'll realize that Melilla hides one of Spain's most important architectural treasures!
#3 Its lived interculture!
Melilla's the perfect example of urban interculture: 4 communities – Christians, Sephardi Hebrews, Hindus and Muslims – live together on 13,4 km².
Due to the predominance of Arab shops and Catholic churches, you'll easily guess that Arab and Christian cultures are predominant.
It will be nothing uncommon to see Muslims and Jews, each in their traditional costumes and hairstyles, crossing the street together… without killing each other!
Or a Hindu shop advertising the next Catholic procession in town…
Even when it comes to Tapas, interculturality is the key: Couscous and beer go together!
The Route of the Temples is the best way to get an exclusive insight into Melilla's immaterial richness: you'll access the most ancient church of Melilla, its synagogue, its mosque, and its Hindu temple.
The Tour departs every Sunday from May to October and you need to get registered at the Tourist Office. A Must Do during your stay in Melilla!
#4 Its shopping experience!
Melilla offers an Oriental shopping experience without leaving Europe.
The city is full of shops selling the finest Morrocan spices, delicate Oriental crafts or babouches. Jewish jewelleries sell the most sophisticated jewels and watch in town.
Most of the shops are located in the Modernist Triángulo de Oro which Modernist architecture provides a unique setting to your shopping tour. You'll have the agony of choice!
Extra goody: prices are significantly lower than in the Spanish peninsula because Melilla enjoys fiscal advantages and many products can be sold tax-free.
#5 Its breathtaking contrasts!
Delicate Modernism vs. a monumental fortress, cultural diversity… all these contrasts make Melilla so appealing.
But the most striking contrast is created by the border fence separating Spain from Morocco, and Europe from Africa.
If you get the opportunity to see it: DO IT! I recommend getting there by car. Several fences 6 meters high intent to hold people to access Europe, here a synonym for a better life.
Its 12km longitude and the obvious poverty behind it, will inevitably make you reflect on the arbitrariness of being born on THIS or THIS side of the fence.
The naked border fence with its daily dramas at the checkpoints is an impacting contrast to the lived interculturality and delicate beauty of Melilla's city center.
#6 Its people!
Melilla's true treasure are its people! You'll be surprised by their intercultural awareness: many of them have a good vocabulary and knowledge of another language and a brilliant sensitiveness for Muslim/Hebrew/Catholic/Hindi traditions.
The rest of Europe could learn a lot if they'd take them as an instance for lived interculturality.
And as a pleasant side effect, they are the most warm-hearted people I have met a long time ago and their will to show the beauty and cultural richness of their city make every visitor feel welcome in the city of peaceful cultural co-existence.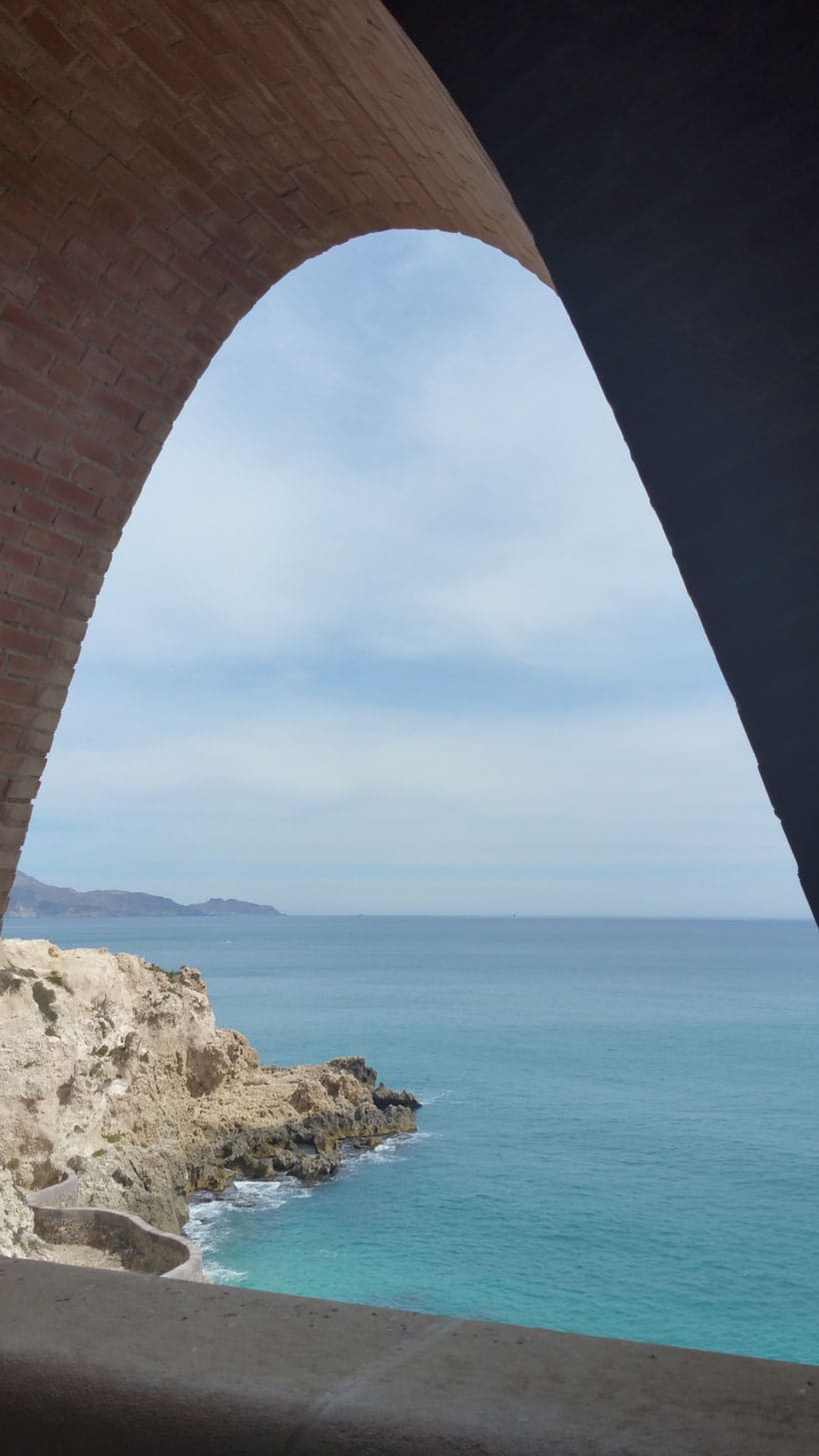 Side Note
So what about the criminality that people warned me of? Ok, there are neighborhoods (20 min from city center) you should avoid and it's not recommended to walk alone in side streets at night.
Unfortunately, some representatives of the Arab culture take a girl traveling solo as an invitation to flirt and make all kinds of weird proposals.
I'd like to suggest Melilla's tourist board launch an awareness campaign in this regard… so that we can bring the lived interculturality in Melilla to the next level!
Are you considering living for a longer time in Melilla? Then I fully recommend you Lauren Stevens' Blog about her year abroad in Melilla!
Have you recently traveled to Melilla? Would you consider Melilla as a possible travel destination? I'd be happy to hear about your travel plans for Melilla!
---
Hola! I am Paulina, a fervent travelette who crossed the Atlantic Ocean by Boat HitchHiking. On my blog, you'll find all the tips to make the most of your holiday. Get ready to enjoy outdoor and sustainable travel like hiking, cycling or sailing. Let's hit the road together!