Spain is always a good idea! When again the weather is not best in Northern Europe, Spain is only a 2 hours flight away and the perfect escape. Be it for the food, the weather, the vibrant culture or the music.
As cities within Spain differ a lot, I prepared a list with my favorite city breaks in Spain. Whether you're looking for a shopping trip, beach life or party mood, Spain's cities have got it all!
---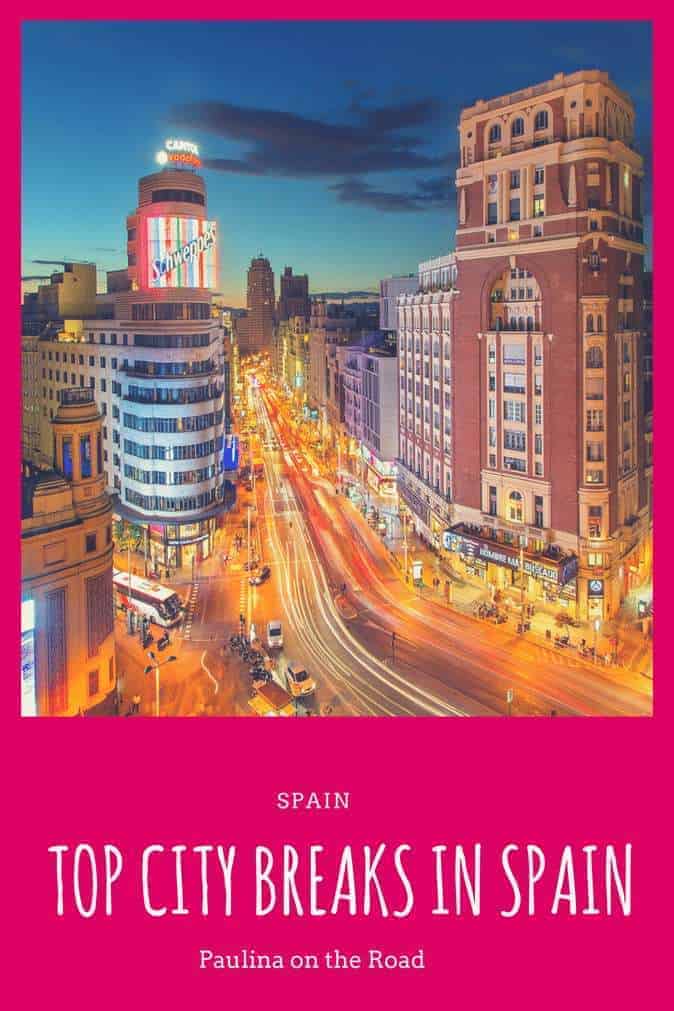 ---
1. Malaga
One of my favorite cities for a quick getaway is definitely Malaga. This city in Southern Spain has got it all: lovely shops, great beaches and a vibrant nightlife. The airport of Malaga is one of the busiest in entire Spain, thus it's easy to find the cheapest flight tickets.
In the main shopping street "Calle Larios" you can find most international brands, whereas the narrow streets of the ancient city center still host a lot of traditional artisan Andalusian shops.
2. Madrid
The capital of Spain was not a very popular travel destination for a long time. It seemed in eternal competition with Barcelona. Even though Madrid has no beach, it is the perfect city break for those who love metropolitan vibes.
Even though Madrid is the capital of Spain, it managed to preserve some of its authentic Castilian vibes. Indeed many traditional shops can still be found in neighborhoods such as Malasaña or Chueca.
The theaters of Madrid are famous all over Spain and the neighborhood La Latina is extremely coveted for its delicious tapas. Madrid is the main airport of Spain and connected to many European cities, thus perfect to get the cheapest flight tickets.
Madrid has a very specific, cool vibe which has been a theme of many movies set in Spain.
3. Barcelona
4. Valencia
Valencia could be Barcelona's hardest competitor. With its long beach stretches and affordable rates, Valencia became increasingly popular for city breaks.
Whereas the city center is typically Mediterranean and easy to fall in love due to its narrow streets and laid-back vibes, the modern "City of Arts and Sciences" attracts architecture lovers from all over the world.
The buildings designed by star-architect Santiago Calatrava can be visited in the "City of Arts and Sciences" and its anormal shapes will leave you speechless. I particularly liked the reflection of the bright white buildings in the water.
Boasting warm temperatures even in winter, Valencia is considered the perfect winter sun getaway in Spain.
5. Seville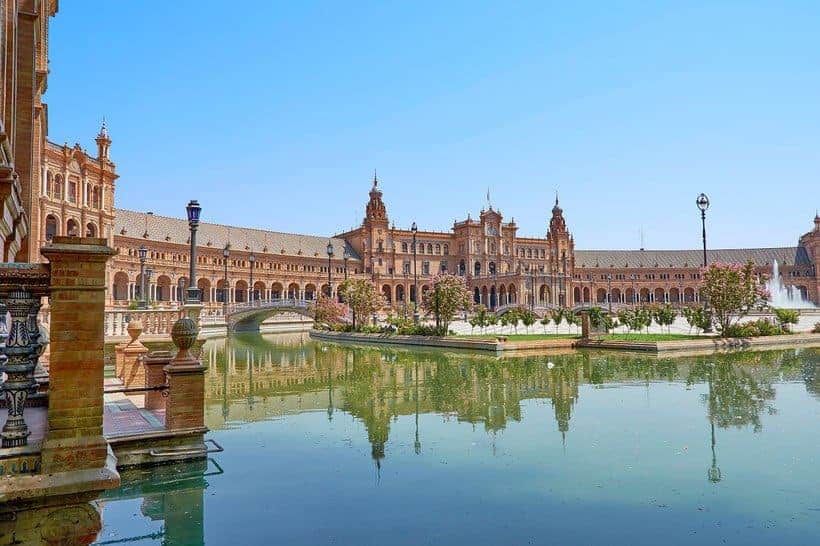 Seville may not have a beach, but it can easily compete with other Spanish towns due its numerous attractions and the beauty of its city center.
The narrow streets of Santa Cruz neighborhood with its bright flowers represent the traditional Andalusian stereotype. Seville is also the cradle of flamenco, thus you can't miss a flamenco show at one of its numerous tablaos.
Seville is considered one of the most beautiful places in Spain.
---
I hope this selection inspired you to visit one of Spain's gorgeous cities. What is your favorite city in Spain for a quick getaway? I can't wait to read about it in the comment form.
---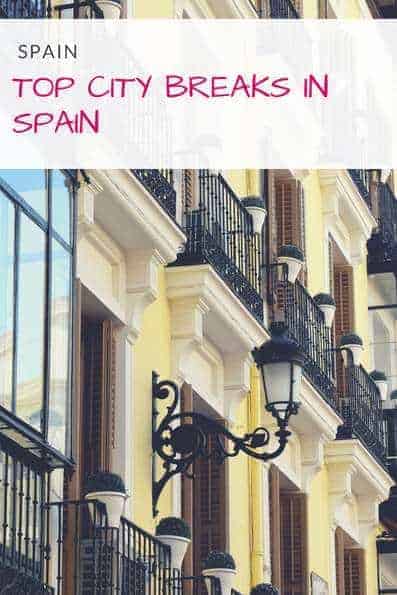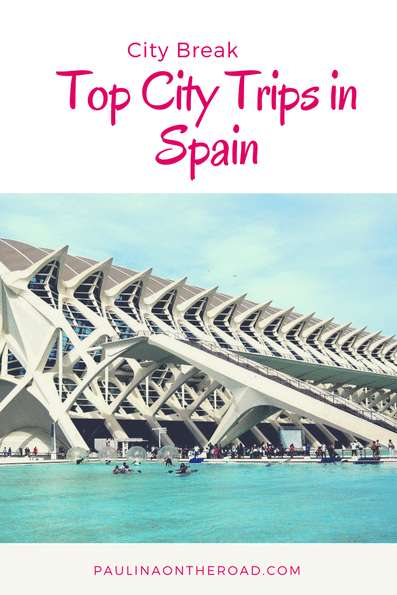 Hola! I am Paulina, a fervent travelette who crossed the Atlantic Ocean by Boat HitchHiking. On my blog, you'll find all the tips to make the most of your holiday. Get ready to enjoy outdoor and sustainable travel like hiking, cycling or sailing. Let's hit the road together!