Guide to the best Costa Adeje attractions on the Spanish island of Tenerife
Adeje is a Canary Islands' town located in the south of the island of Tenerife, between the Teide foothills and the crystal-clear seas of the Atlantic Ocean.
And within the Adeje municipality is the incredibly popular Costa Adeje (or, Adeje Coast).
Although many just think of this area as a resort town, there are actually a lot of amazing things to do in Costa Adeje, Spain.
Here, architectural legacy merges with starkly different natural environments, where visitors may go whale watching or hike through ravines to reach Spain's highest mountain.
Luxury house projects with their own swimming pools, golf courses, and other amenities surround the shore, combining tourism quality with environmental sensitivity.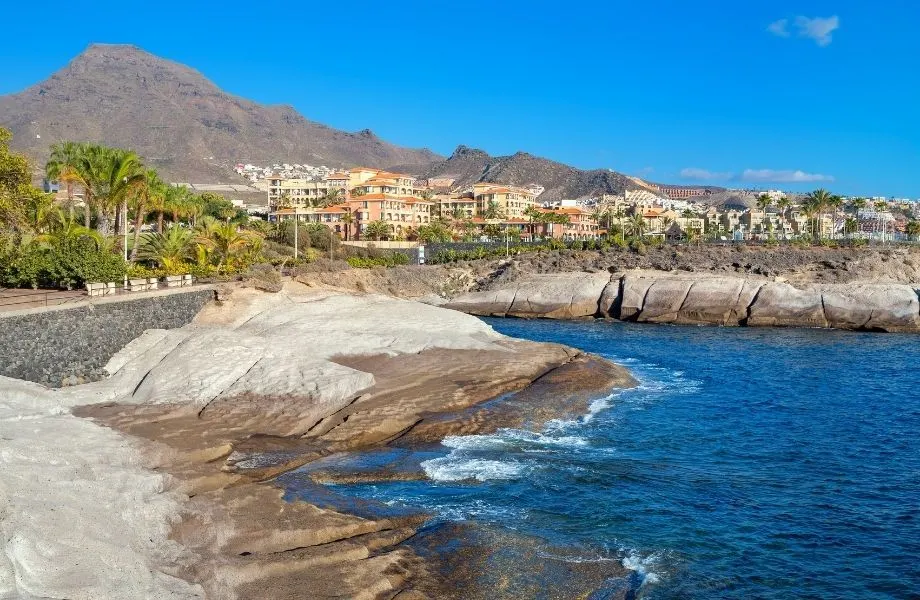 The fine food of Tenerife, as well as the great temperatures for which the Canary Islands are famous, accompany guests throughout their stay.
Costa Adeje is a wonderful place for sunbathers, couples, and families.
Of course, if you are looking for beachy things to do in Tenerife, Costa Adeje has everything a person might desire for a beach vacation.
It is a purpose-built, gorgeous, clean resort area with award-winning blue flag beaches and a pedestrian-only beach promenade dotted with cafés and restaurants.
This diversity of options covers both Costa Adeje and the neighboring islands, making your holidays in Costa Adeje extra special.
So don't wait any longer and choose one of many things to do in Costa Adeje and its many travel opportunities.
This blog is supported by you, dear reader. If you purchase through a link, I earn a small commission. As an Amazon Affiliate, I earn from qualifying purchases.
Top resources to travel Tenerife
⚘ Avoid tourist traps and get the "Tenerife Like a Local" itinerary for less than 10€. – Get it here

✈ Book cheap flights to Tenerife with Skyscanner

✔ Book tours in Tenerife with GetYourGuide

➳ Find the best hotels in Tenerife with Trivago & holiday rentals with VRBO

❖ Rent a car with the best discounts at DiscoverCars

✎ Never leave without travel insurance. I get mine at HeyMondo. It is easy to set up, cheap, and reliable.

$ Withdraw money without hidden fees and avoid exchange rates with Wise (you'll get a free card on top!)
Where to Stay in Costa Adeje, Spain
I also have a post on the best hotels in Costa Adeje if none of those work for you.
Alternatively, if you're going elsewhere on the island, check out my full guides on where to stay in Tenerife and the best family hotels in Tenerife.
Costa Adeje also has some of the best hotels in Tenerife on the beach so you can make the most of the stunning beaches without leaving the hotel.
Best Things to do in Costa Adeje, Tenerife
1. Hike Barranco del Infierno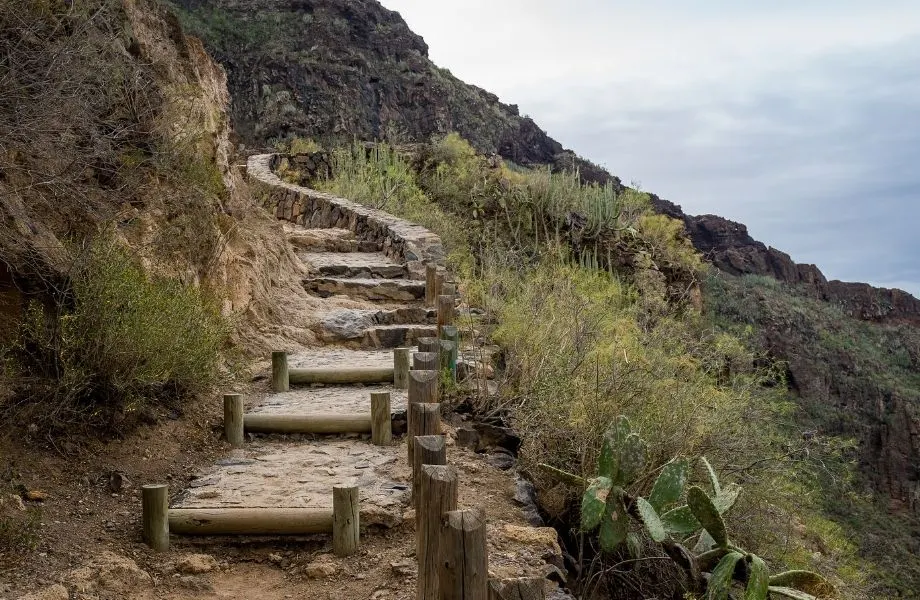 Surprisingly, Barranco del Infierno translates as the Canyon of Hell – don't be confused, it's an incredibly wonderful spot to enjoy the natural beauty of the island's south.
This is a natural canyon formed by lava rocks, water, and native flora that offers stunning views and surroundings.
The Barranco del Infierno path should be on your list of things to do in Costa Adeje if you appreciate nature as it's one of the best outdoor activities in Tenerife!
The ascent is not tough; on a scale of 1 to 5, it is a 2.5, so almost anyone can walk up and down it.
It is critical to remember that admittance permits and Barranco del Infierno entry tickets must be purchased in advance in order to reach the canyon.
There is a restriction to the number of people who may attend on a daily basis (300 people per day), so it's excellent for a day away from the busy resorts.
Bring suitable shoes because you won't be able to complete the hike across Barranco del Infierno in flip-flops.
This hike is one of my top things to do in South Tenerife as a whole.
Book here the best vacation rentals in Costa Adeje
2. Helicopter tours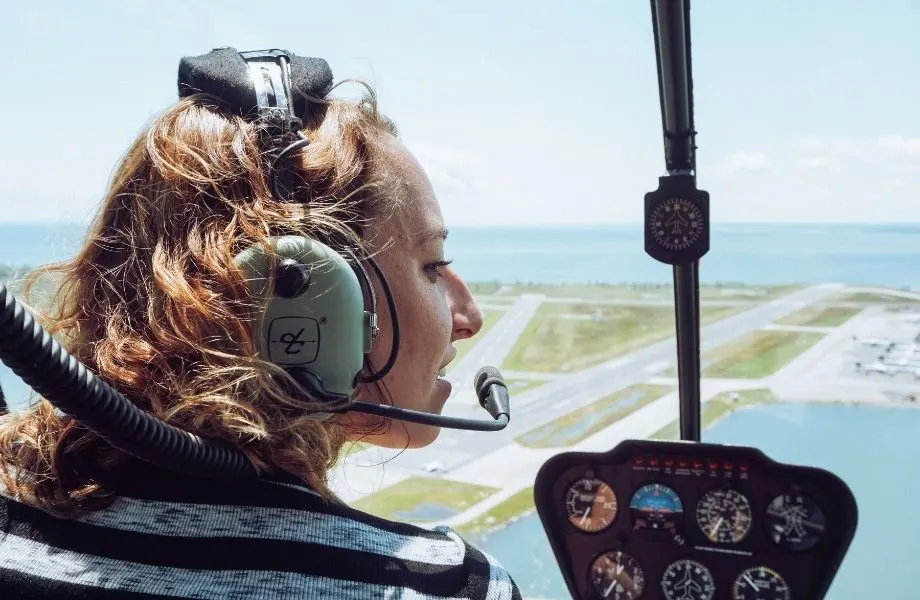 Helidream Helicopters offers one-of-a-kind experiences that allow you to see Costa Adeje – and other parts of South Tenerife – from a whole new perspective.
They offer several packages and routes, starting from €98 per person for 8-9 minutes, and ranging up to €495 per person for 45-50 minutes.
No matter the option you choose, the views are truly breathtaking and you'll never look at Costa Adeje the same way again.
Essentially, this type of experience is one of the most luxurious activities in Costa Adeje, but absolutely worth it if you can afford it!
Book here the best helicopter tours in Costa Adeje
3. Explore and discover the multitude of beaches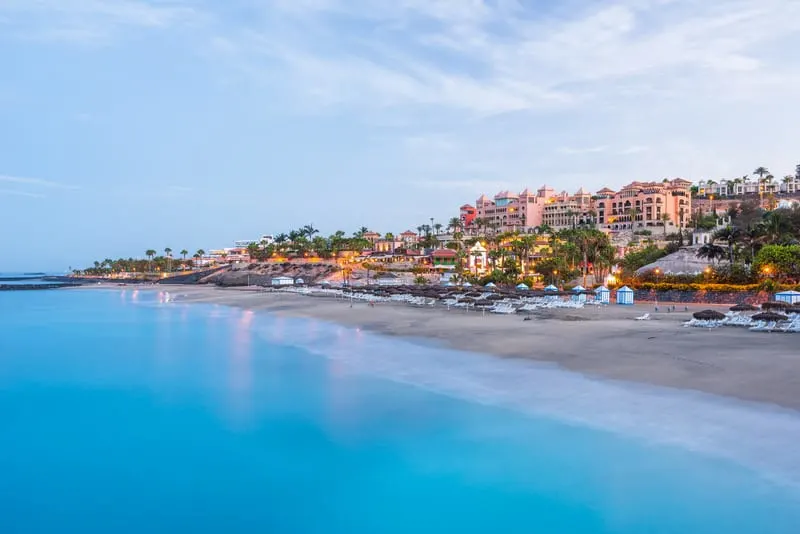 There are several beaches in Costa Adeje and the surrounding area that are free to visit.
All of the beaches in Costa Adeje are public, so everyone gets free access.
Because hotels are not permitted by Spanish law to obstruct access to a beach, there are no private beaches on the island.
Playa el Duque, one of the best beaches in Tenerife, is located in Costa Adeje. This beach is often regarded as the greatest in Tenerife, and with good reason.
The Playa el Duque beach is located in Costa Adeje and is surrounded by magnificent hotels. It has golden sand and a clean, gorgeous ocean.
This beach is unquestionably one of the best places to go in Costa Adeje and easily one of the best beaches in South Tenerife.
Other smaller beaches in Costa Adeje include Playa de Torviscas, which is ideal for people who enjoy relaxing and enjoying a drink or meal directly on the beach.
Along the Playa de Torviscas, there are the best restaurants in Costa Adeje, bars, and cafeterias.
Another thing to do in Costa Adeje is to visit the Playa La Pinta beach, which is located immediately next to the Puerto Colon port.
Playa La Pinta beach is the greatest beach in Costa Adeje for children since a large portion of the beach is shielded from oceanic waves, allowing youngsters to enjoy themselves on calm seas.
There are also several Costa Adeje water attractions for youngsters along the beach where they may play and use water slides.
Alternatively, at night adults can enjoy some of the best nightclubs in Tenerife along the Costa Adeje beaches.
Book here a private rental boat in Costa Adeje
4. Try a jet ski tour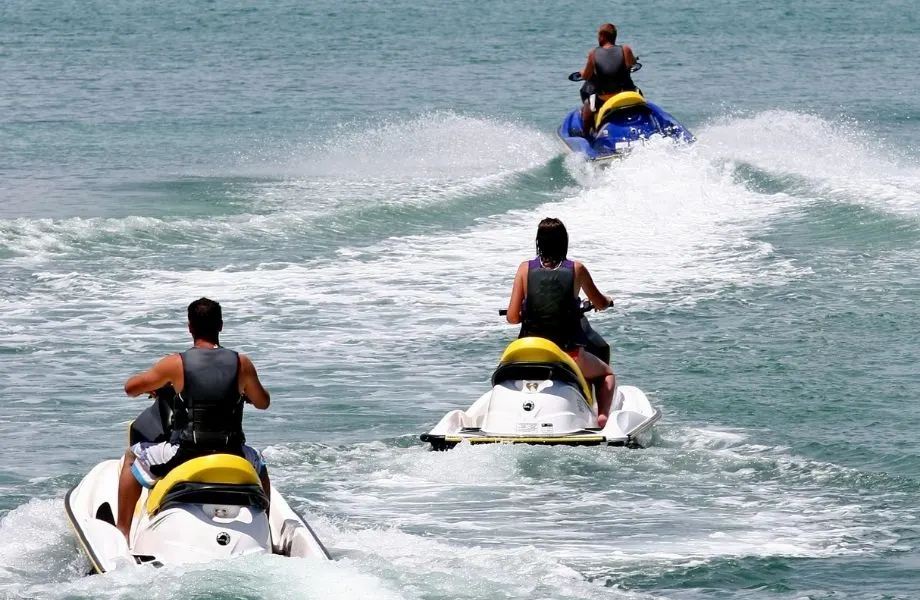 For younger and more brave travelers taking a Jet Ski tour must be on the priority list of the things to do on Costa Adeje, Tenerife holidays.
There are a lot of different jet ski tours and safaris offered in Costa Adeje. The best one would be a 2 hours long jet ski tour.
A jet ski tour in the open ocean is an incredibly beautiful experience that will stay in your memory for a long time.
No matter summer or wintertime, you can enjoy this beautiful experience along the coast of Costa Adeje and sometimes you even can see pilot whales or dolphins quite close to your jet ski bike.
You also do a snorkeling stop.
Good jet ski tours offer you wetsuits in wintertime, so you feel okay in colder waters.
The other important thing you must know is that you wouldn't find jet ski rentals in Costa Adeje and Tenerife generally.
It is because it is too dangerous to go alone to the ocean without any experience.
Therefore you have to take a jet ski tour or safari – usually, you are going in a small group of 4-8 jet ski bikes leading a speed boat with instructors taking care of your safety.
Book here the best jet ski tours in Costa Adeje
5. Taste the local food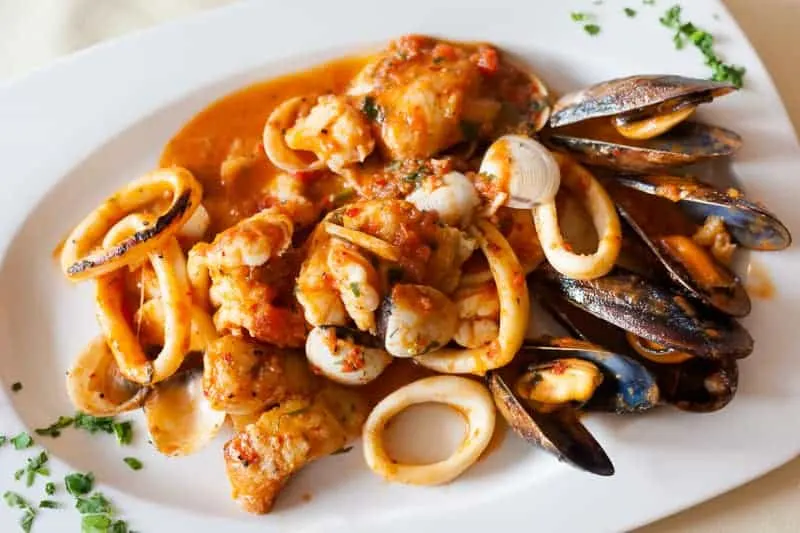 Forget about eating in a hotel, where the cuisine is nearly always the same and is made to be just okay for everyone's taste.
Instead, go for a walk in Costa Adeje, and search for traditional Canarian dishes in local eateries.
In this scenario, the guideline is simple: avoid the seashore and first line near the sea.
The further you get away from the shore, the cheaper the costs are, and the cuisine is typically better.
Look where the people are dining – that'll be the spot to go if experiencing local cuisine is on your list of things to do in Costa Adeje.
Grilled fresh goat cheese, goat meat in garlic sauce, rabbit in garlic sauce, shellfish, notably octopus, and, of course, papas arrugadas – salted Canary potatoes cooked in the skin and served with traditional Canary sauces – are all local Canary dishes.
Last but not least, try the native coffees barraquito and zaperoco at least once.
Book here the best food tours in Tenerife
6. Spend a day at Siam Park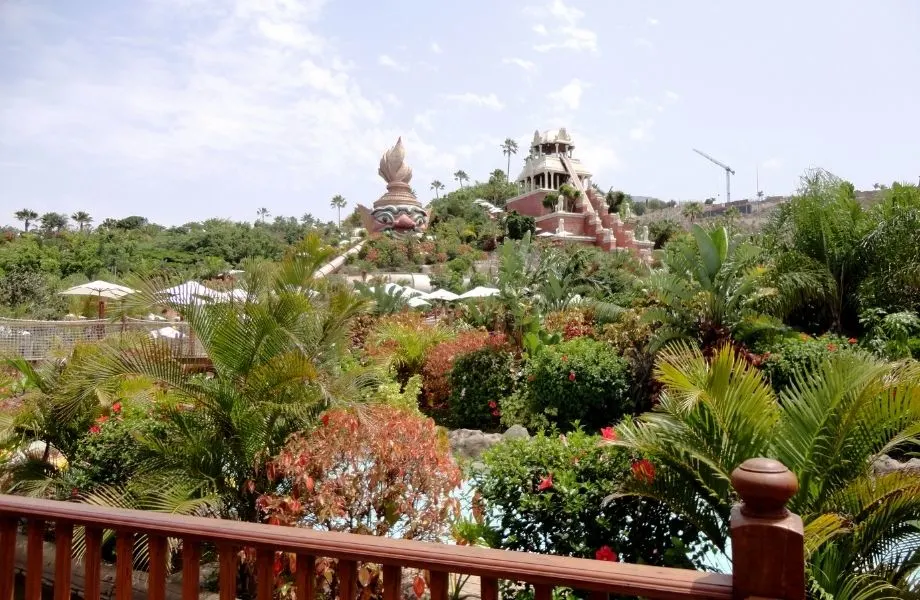 If you are looking for fun family things to do in Tenerife, Costa Adeje's Siam Park is a must!
The seawater in Costa Adeje is fairly fresh, with temperatures ranging from 19°C in the winter to 24°C in the summer till October (Tenerife in October is my favorite)
Siam Park is an excellent beach alternative for those who want warm seawater and aquatic activities in Costa Adeje for families.
Siam Park is Europe's largest water park and the world's second-largest, so of course, it's also one of the top water parks in Tenerife.
There are tens of slides that provide a lot of excitement and adrenaline for parkgoers of all ages.
But there are also parts for children and gorgeous white sand beaches, in Tenerife, for those who want a more peaceful environment.
Siam Park has something for everyone and can easily keep you entertained for an entire day.
Siam Park's water temperature is always the same since it is heated and always 24 degrees Celsius warm.
It's a great alternative to natural beaches, especially in the winter, for individuals who want warmer water and like to be active.
Siam Park is the best theme park in Tenerife, but there are several other popular theme parks in the area, including Aqualand Costa Adeje.
Book here your tickets for Siam Park
7. Go whale and dolphin watching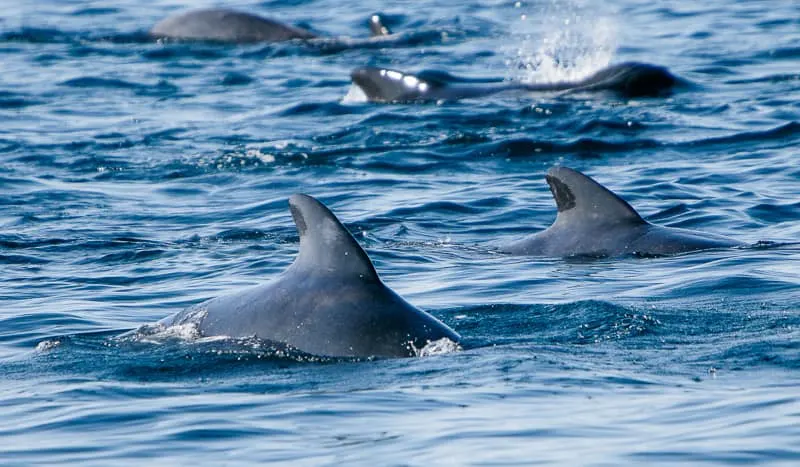 Thousands of pilot whales and other species of dolphins dwell along the Costa Adeje coastline, around 3-4 miles off the shore.
Witnessing these magnificent creatures in their natural habitat is one of the most unique things to do in Costa Adeje.
There are many options for boat trips in Costa Adeje to see the whales. Most people take tours, but it is also possible to hire a private charter for the day.
Avoid the cheaper tours offered by larger elegant pirate ships and gigantic catamarans if you want to have a better experience and avoid crowds.
A shared charter – a boat adventure aboard a yacht or boat that can seat no more than 11 people – is a fantastic choice.
Ayla sailing yacht and Big Smile Luxury yacht provide some of the best whale and dolphin watching boat experiences in Costa Adeje.
You should book a boat excursion that lasts at least three hours if you want to see whales and dolphins.
This guarantees that you will see whales and dolphins and have a memorable experience.
Whale and dolphin watching is one of the best things to do in Tenerife with kids.
Book here the best whale watching tours in Costa Adeje
8. Take a paragliding flight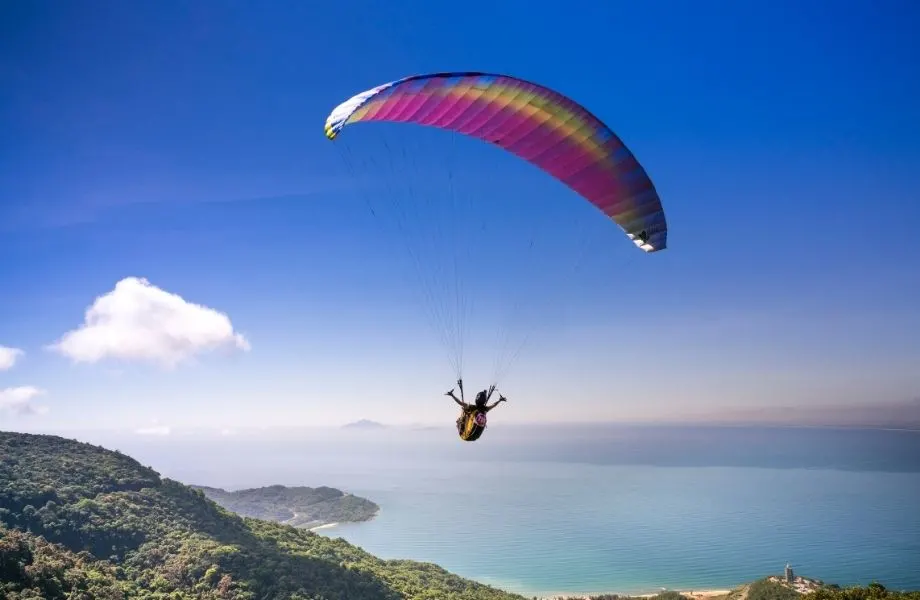 The mountains that tower over the Costa Adeje provide ideal conditions for paragliding.
Just gaze up into the sky and you'll nearly always see a few paragliders gliding over the Costa Adeje.
Despite initial impressions, this activity is perfectly safe and should be on your list of things to do in Costa Adeje if you want a truly unforgettable experience.
You are brought to the ridge above Costa Adeje and fly as a passenger with an experienced paragliding instructor.
The flight normally lasts around 40 minutes, and you land safely on the beach.
That's definitely something to do in Costa Adeje for people searching for a little adrenaline rush.
Book here the best paragliding tours in Tenerife
9. Go for a wine tasting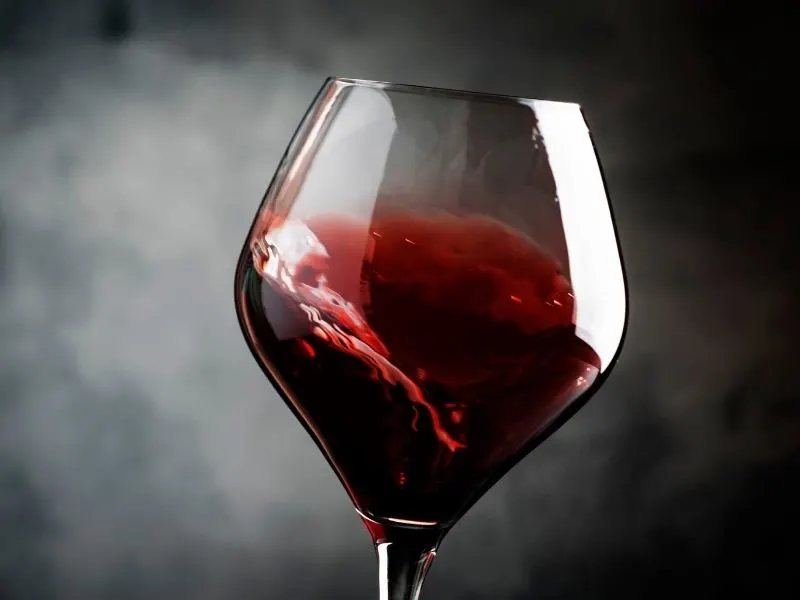 Tenerife is well-known for its wines, and Costa Adeje is one of the island's most prominent wine areas.
All of the vineyards are located in the countryside, away from the town, and taking a trip to taste wines is one of the things to do in Costa Adeje.
Again, you have the option of taking a private wine tasting trip or a conventional wine tour in a larger group.
You will tour local vineyards and taste wine at least two distinct local wineries, getting close to nature and a 500-year-old tradition.
This is one of the most exquisite things to do in Costa Adeje, Tenerife for a mature audience.
It is perfect for either a couple that can appreciate a good wine or some that are looking to spice up the atmosphere a little bit.
10. Take a tuk-tuk tour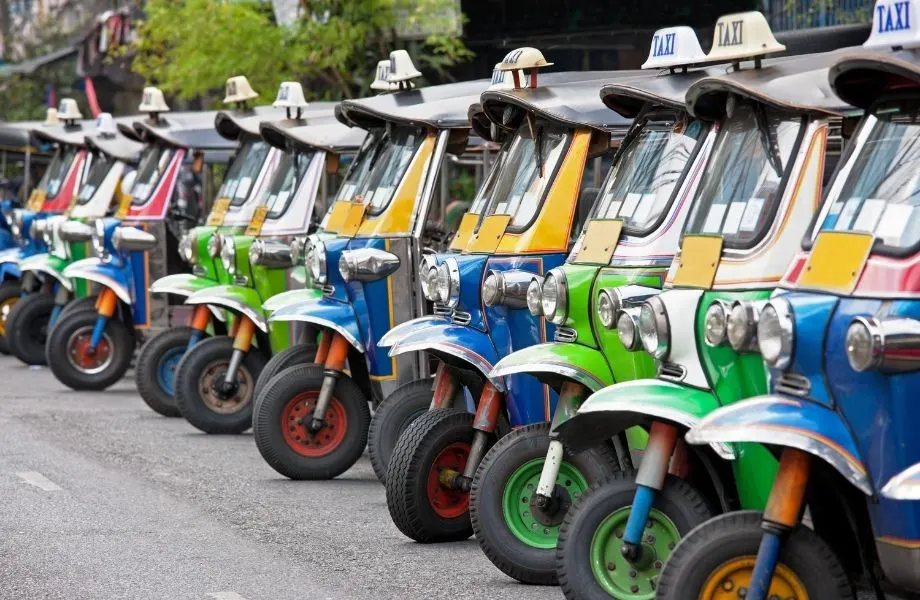 Normally when people think of tuk-tuks, a three-wheeled open-air motorcycles, they imagine countries like Thailand or India, and they would be right to do so.
But in Costa Adeje, you actually can take a tuk-tuk tour around to see some of the area's best sites!
Different tours will go to different places, but most typically begin and end in Puerto Colon and include significant attractions such as:
Duque Castle
The Tourist Market
Playa de la Enramada
Plaza and Playa del Duqu
The settlement of La Caleta and its 16th-century San Sebastian church — one of Tenerife's oldest ecclesiastical structures.
Some of the tours also take you to Caldera del Rey Farm, a banana farm near Costa Adeje.
Book here the best tuk-tuk tours in Costa Adeje
11. Go Scuba Diving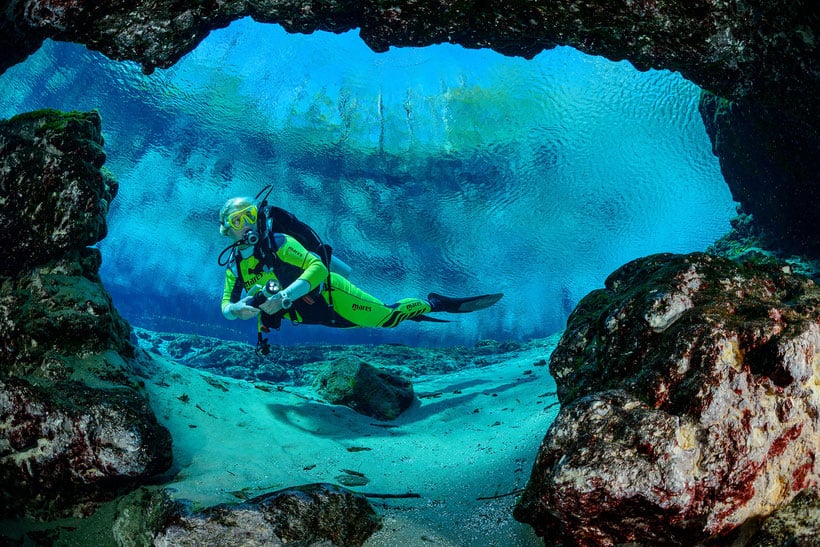 One of the most extraordinary costa adeje tenerife things to do is go scuba diving!
If you don't know how don't worry! There are plenty of wonderful scuba diving instructors in Costa Adeje.
In an introduction to scuba diving lesson in Costa Adeje, you can feel what it's like to breathe underwater and begin your road to becoming an accomplished diver.
On the 3-hour adventure, you will dive and snorkel with the spectacular aquatic life.
Begin your exploration of the ocean's underwater realms with a try dive adventure in Tenerife.
Before your first dive, meet at the diving facility in Costa Adeje for a brief briefing session with your instructor.
Dive to a maximum depth of 7 meters while under the careful guidance and supervision of your PADI-certified instructor.
Feel what it's like to breathe underwater and get closer to aquatic life than you ever thought possible.
Then, embark on a snorkeling excursion in waters regarded to be among the greatest in the world.
Explore a place teeming with various fish and turtles to see Tenerife's rich marine life.
As you cruise from one area to the next, keep an eye out for whales and dolphins.
Book here the best scuba diving packages in Costa Adeje
Best Day Trips from Costa Adeje, Tenerife
To take a day excursion from Costa Adeje to almost any location on the island, you can either rent a vehicle or select from a variety of organized trips.
Even if you plan a calm beach vacation, there will always be opportunities to have fun.
Consider the following day trips from Costa Adeje, Tenerife:
12. Mount Teide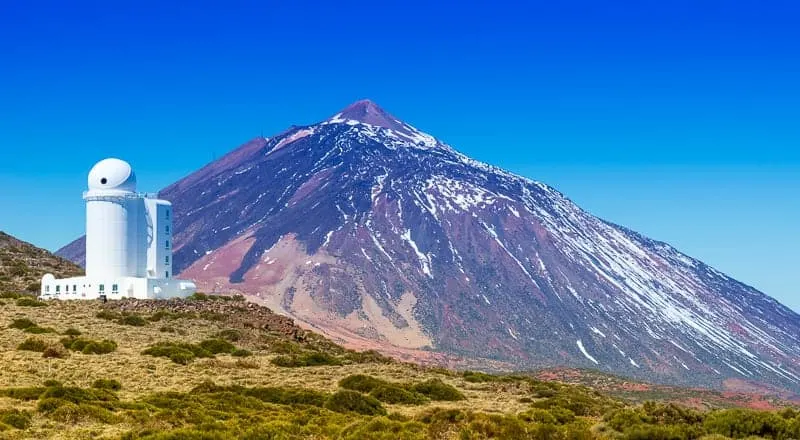 You can't visit Tenerife without visiting Teide National Park, where you can view the highest mountain in Spain up close.
If you are planning any Mount Teide trips up the mountain, there are various hiking routes and even a cable car within the park.
It is definitely one of the best hikes in Tenerife, and a must if you love hiking!
However, if you want to travel all the way to the summit, keep in mind that you will need access permission from Reservas Parques Nacionales.
You may also join an organized tour. There are many options, some of which go during the day and take you to the top and provide food.
While others are ideal for a romantic day out as you can stay on the mountain into the evening and enjoy the sunset or stargaze.
There are two primary paths to the summit of Spain's tallest mountain, the 3,715-metre-high Pico del Oro. The 3,715-metre-high Teide volcano in Spain has two primary paths to the summit.
Take the cable car from the Base Station to the Upper Station — an eight-minute ride over Tenerife's jagged volcanic landscapes – or walk the remaining 614 meters.
Alternatively, for a greater challenge, trek from Montaña Blanca to the summit of the crater, a total distance of 8.3km (5.2mi).
Just be aware that you will need a free permit from the National Park Service.
This is a great option for day trips from Costa Adeje, for all highly active tourists.
Book here the best Mount Teide tours
13. La Gomera
If you're looking for adventure, take a day trip from Tenerife to La Gomera.
Drive to the summit of the island to witness inhabitants practicing their distinctive whistling language.
Visit the city of San Sebastián to see where Columbus prayed before sailing to the New World.
Travel through time on a voyage from Tenerife's south to the neighboring island of La Gomera.
Take the quick boat to San Sebastián de La Gomera. Then, drive from the capital via the Hermigua Valley to Garajonay National Park.
Explore "El Cedro's" woodland and marvel at its unusual vegetation.
Enjoy lunch at the summit of the island while seeing a demonstration of the island's distinctive whistling language, "Silbo Gomero."
Pass via "Chipude" and "El Cercado" on your way back. Take a look at the amazing "Agando" rock.
Discover the history and culture of San Sebastián, as well as the cathedral of Asunción, where Christopher Columbus worshipped before embarking on his voyage to the New World.
This trip is perfect for discovering the history and many of the things to do Costa Adeje, Spain has to offer for those who are interested.
Book here the best day trips to La Gomera from Tenerife
14. Santa Cruz de Tenerife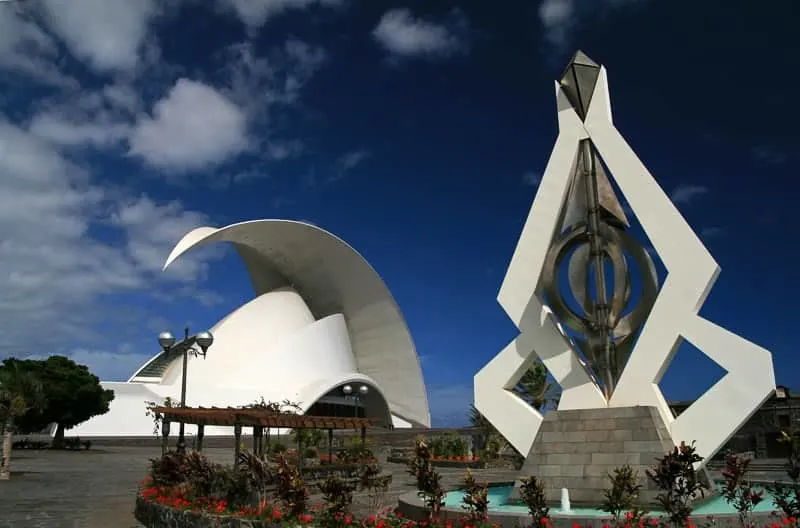 Because of its wonderful weather, Santa Cruz de Tenerife, the capital of the island of Tenerife, is ideal for visiting at any time of year.
If you've planned a few days to see the island, don't skip spending 24 hours in this pleasant city full of gardens, squares, and pavement cafés, as well as being world-famous for its Carnivals.
In fact, there are lots of things to do in Santa Cruz de Tenerife and an ideal starting point for seeing the landscapes is by automobile.
The weather in the Canary Islands is generally pleasant, so you'll be able to get up and go for a swim, sunbathe, or simply stroll down the most famous beach, Las Teresitas.
It features dozens of palm trees and is located in the town of San Andrés, although belonging to Santa Cruz de Tenerife.
If you're traveling with children, the calm waters and all the facilities make it ideal. Taganana and Benijo beaches are also within a short distance from the city.
The town hall has placed a number of cameras, so you can watch what's going on in real-time before heading out.
The César Manrique Maritime Park is a complex with multiple ponds and artificial waterfalls that offers breathtaking vistas.
If you prefer activity to relaxing, try your hand at scuba diving, snorkeling, surfing, or paddleboarding. The Marine Sports Centre offers a wide range of activities.
Book here the best activities in Santa Cruz de Tenerife
15. Loro Park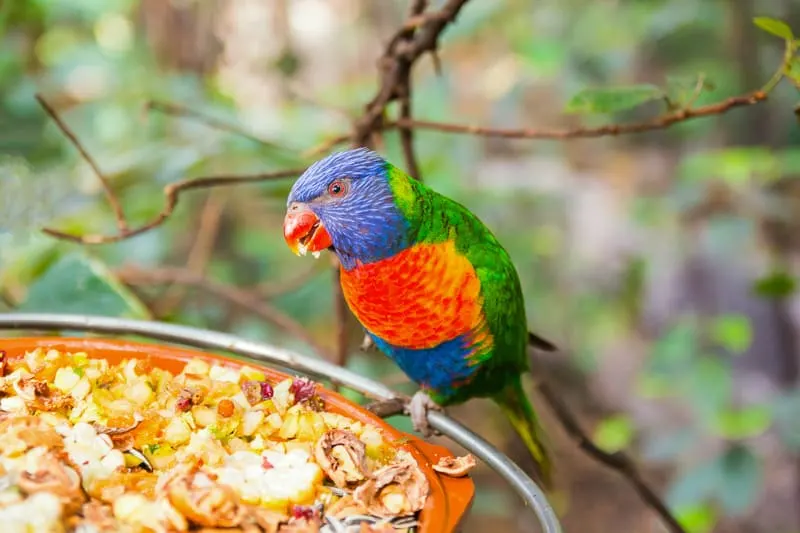 Have a fantastic day in Loro Park if you're on a trip from Gran Canaria!
If you're looking for day trips to North Tenerife, Puerto de la Cruz is a fantastic option.
There are many amazing things to do in North Tenerife, such as a visit to Loro Park for instance.
You can also find combined tickets for Siam Park and Loro Park, a must on a list of activities to do in Tenerife with kids.
Travel comfortably and calmly from your Gran Canaria hotel to Loro Park in the least amount of time.
Fred Olsen Lines offers a sophisticated catamaran service from Agaete (Gran Canaria) to Santa Cruz de Tenerife in about 70 minutes.
Discover why Loro Park is one of the most popular destinations for (Canary) tourists – with about 1.5 million visits each year!
Find an outstanding venue to spend an extraordinary day in Loro Park!
Enjoy four world-renowned animal exhibitions and learn more about numerous animal species.
The four world-class performances at Loro Park will provide you with unique experiences.
Have fun with the adorable sea lions as they juggle balls, jump through loops, splash in the pool, and dance to amusing arrangements with their trainers.
Enjoy a presentation in which Cesar, Clara, Faina, and other dolphins will transport you to another world.
Observe how these magnificent marine animals jump more than 4 meters in the air, swim, dance, and even let their trainers surf on their backs.
Admire the gigantic killer whales' motions, leaps, and noises.
Learn about Tekoa, Keto, Morgan, Skyle, and Kohana, and don't forget to ask for a raincoat in case these fascinating creatures get into trouble in your vicinity!
If you have more time to spend in this area, you can also do a day trip to Cave of the Winds from Puerto de la Cruz.
Book here your tickets for Loro Park
---
Tourists have been coming to the Costa Adeje resort for as long as Tenerife has been a popular vacation destination – and it's simple to understand why.
After all, these are just a few of the top things to do in Costa Adeje available to you.
There are many more fun and unique activities in Costa Adeje for families and couples – especially those who love nature and the beach.
Costa Adeje features some of the greatest beaches on the island, a diverse range of activities, and plenty of family-friendly activities.
But there's more to this busy beach town than drunken bars and Playa de las Américas.
Climb Mount Teide, swim with sea turtles at Playa del Puertito, and float down the world's longest lazy river at Siam Water Park.
I hope that this wide selection of the best things to do in Costa Adeje will inspire you in choosing your next holiday destination.
---
Short FAQs About the Best Things to do in Costa Adeje, Tenerife
What are the best romantic things to do in Costa Adeje?
There are plenty of great Costa Adeje things to do for couples, especially for those who love the outdoors. But the most romantic things to do in Costa Adeje are wine tasting and stargazing in Mount Teide
What are the best free things to do in Costa Adeje?
Some of the top things to do in Costa Adeje are free. The number one free thing to do is hang out on the beach! Hiking Mount Teide is also free if you do not go with an organized tour.
What are the best things to do in Costa Adeje for families?
Costa Adeje is generally great for families. But some of the best Costa Adeje attractions for kids are Siam Park, whale or dolphin watching, and a tuk-tuk ride. Taking a day trip to hike Mount Teide or visit Loro Park are also great family activities in Costa Adeje.
---
Before You Go: Top Tips for your Trip
---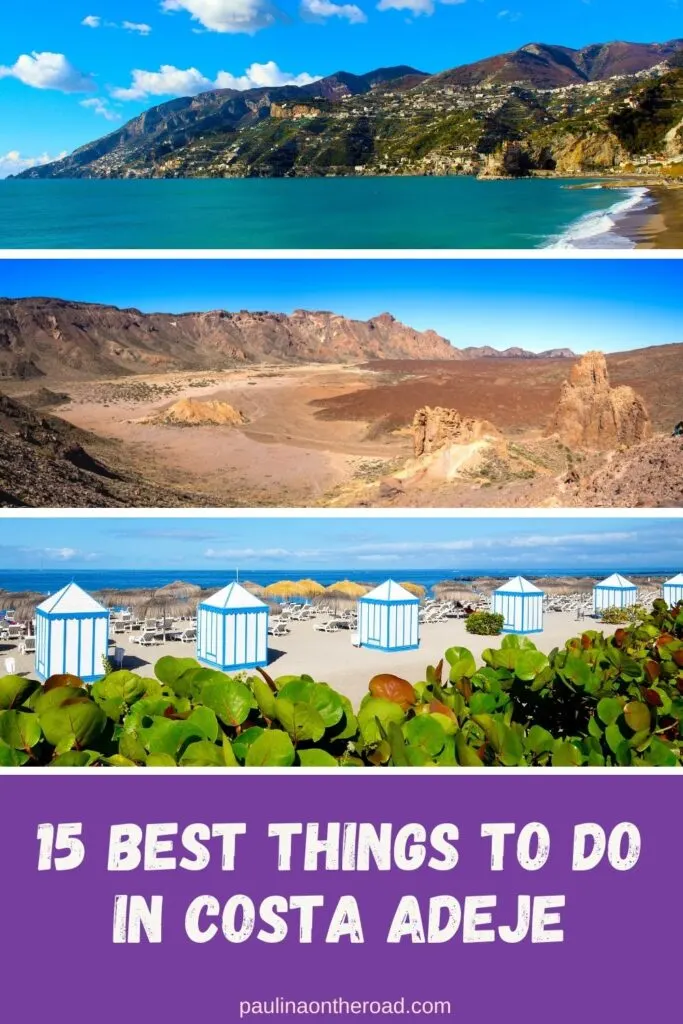 ---
Hola! I am Paulina, a fervent travelette who crossed the Atlantic Ocean by Boat HitchHiking. On my blog, you'll find all the tips to make the most of your holiday. Get ready to enjoy outdoor and sustainable travel like hiking, cycling or sailing. Let's hit the road together!