So here I am again: back to Tenerife! This time we, my couple and I, are staying in Santa Cruz de Tenerife in the north of the island. If everything works out as planned, then we'll start our trip to South America from the Canarian Islands.
But first I put together this guide with the best things to do in Santa Cruz, Tenerife.
So far things are going a bit differently as planned and so we are "forced" to stay longer in Santa Cruz as initially planned.
Indeed we are planning to hitchhike the Atlantic by boat and we are having a hard time to find a boat.
This gives us time enough to discover hidden jewels of Santa Cruz that not many tourists get to see, but which are some of the very best things to do in Tenerife.
Primark and KFC are often the main reason why tourists from the south visit Santa Cruz. But there's much more than that! It's the contrast between futuristic design and colonial architecture that gives the city a unique touch.
After spending more than a month in Santa Cruz de Tenerife, the island's capital, I want to share with you some of my favorite things to do and places to see in Santa Cruz de Tenerife.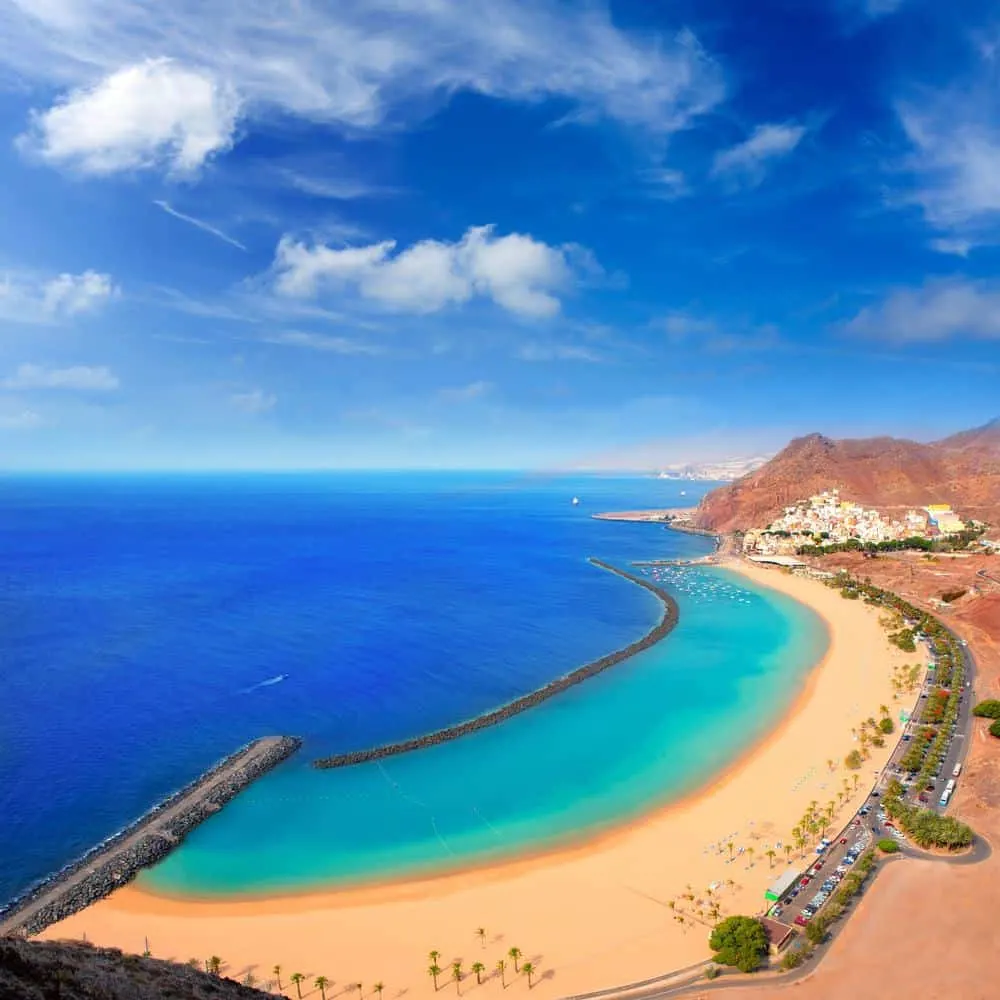 Basic Travel Information to Visit Tenerife
How to get to Tenerife
By airplane to Tenerife South Airport or Tenerife North Airport. Check here the cheapest flights to Tenerife South or flights to Tenerife North airport. That being said, the main tourist hub can all be found close to Tenerife South Airport.
How to get around Tenerife
I highly recommend renting a car. Whereas public transportation is more or less reliable in the southern part of the island. It can take a long time to get from South Tenerife to Northern Tenerife. Northern Tenerife is a gem itself and particularly if you want to do trips to Mount Teide, a rental car is the best way to go.
Where to stay in Tenerife
The question should rather be, where not to stay in Tenerife? Every part of the island has its very own particular charm.
You'll find fantastic spa hotels in Tenerife and great family hotels in Tenerife, so it depends on what you're looking for.
Roughly said, the northern part of Tenerife is great for hikers, outdoor activities in Tenerife and pristine nature lovers.
I recommend the south of the island such as Costa Adeje, Los Cristianos, or Los Gigantes for those who are looking for beach holidays and all the facilities of a tourist hub.
There are many amazing things to do in Costa Adeje and the surrounding area.
Read more about where to stay in Santa Cruz, Tenerife and the best hotels in Santa Cruz, Tenerife.
---
1. The Auditorio De Tenerife
The Auditorio quickly became one of Santa Cruz' most emblematic sights. The building designed by the famous architect Santiago de Calatrava is famous for its curvy lines. Indeed the roof seems to float in the air!
The building hosts the Tenerife Symphony Orchestra and has a rich cultural program throughout the year. Assisting an opera must be a truly unique experience!
I recommend walking around the Auditorio as you'll love to spot the painted VIP portraits on the rocks.
2. Santa Cruz de Tenerife Old Town and Concepción Church
Whereas the Auditorio Adán Martín is emblematic for the avant-garde architecture, the old town around Concepción church makes you feel like in a colonial city in South America.
Indeed this is one of the most picturesque areas in Santa Cruz. The pastel-colored streets are inviting you for long walks and make the perfect photo backdrop.
You shouldn't miss the oldest church in town, the Concepción Church, with its characteristic bell tower. The origins of this church go back to 1516.
Exploring the old city center of Tenerife's capital is definitely one of the best things to do in Santa Cruz, Tenerife.
3. Mercado de Africa
My favorite part is the Mercado de Africa, the local market of Tenerife. I loved to indulge here on fresh seafood accompanied by a glass of cava. Here you'll discover tropical fruits and an unimaginable variety of potatoes (papas), quintessence of Canarian gastronomy.
It is really the perfect place to absorb the local vibe and get a feeling for the daily grind in Santa Cruz de Tenerife. During weekends, people love to meet up in the market and have an aperitivo with some tapas.
4. Sanabria Park
Against my expectations, Santa Cruz de Tenerife has a large green lung! The Sanabria Park with its "Flower Watch" are true gems. It is the place where couples and young families meet up for a walk.
You'll find several water fountains and exotic plants all over the park.
I really enjoyed to have my ice-cream here at the small food stall and watch the daily grind. The long walks in Sanabria Park were one of the best things to do in Santa Cruz, Tenerife.
5. Tapas Time in Santa Cruz
The terraces in Calle S. Francisco were one of my favorite places to enjoy the finest Canarian cuisine. From here it's only a stone's throw to the romantic "Plaza del Príncipe" where you'll end up having endless philosophical talks. Indeed the square is one of the prettiest in town.
Piazza del Lago has the VIP view on Plaza España and serves the best pizzas in town.
6. Cesar Manrique Park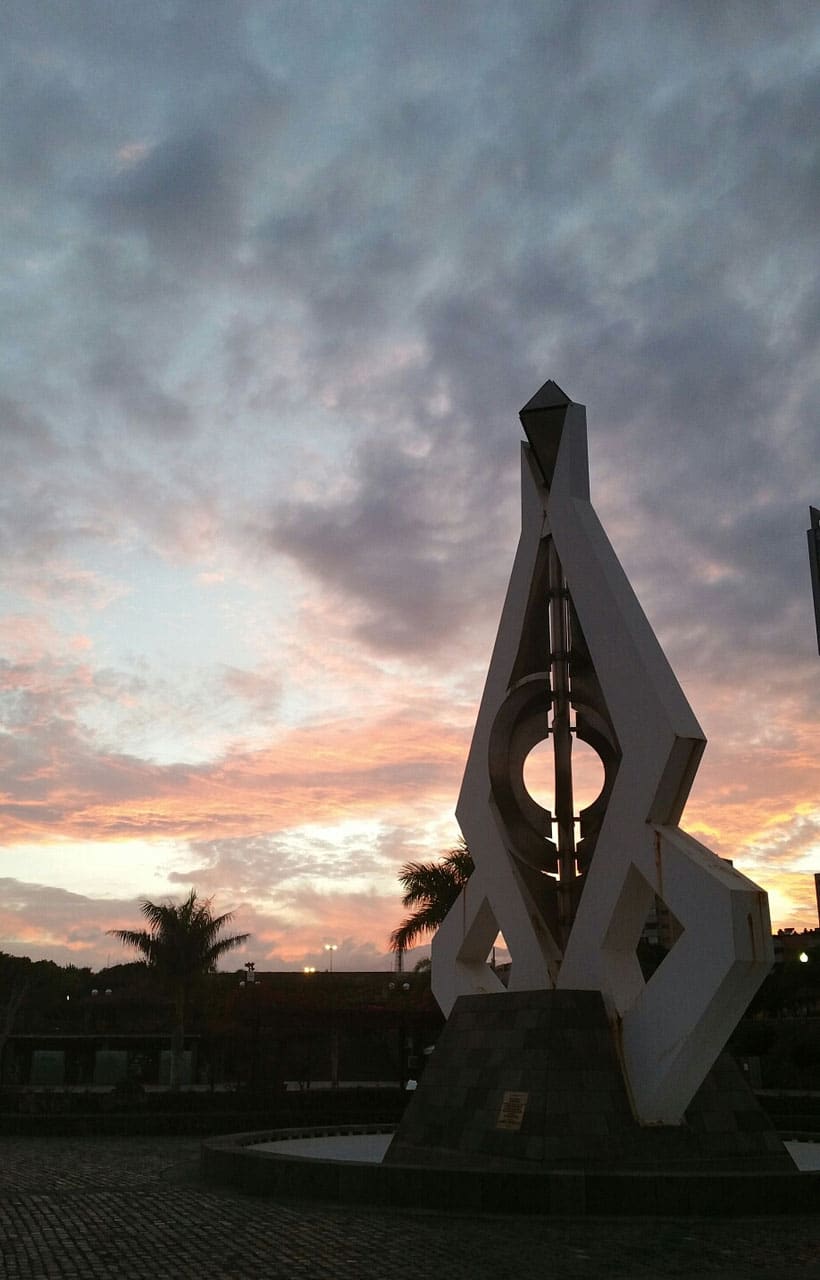 Cesar Manrique is the star-architect of the Canary Islands. You'll find some of his most famous designs in Lanzarote or in Puerto de la Cruz. But also in Santa Cruz de Tenerife!
Located next to the white Auditorio de Tenerife, the park comes with many water features and invites to relax. There are beautiful palm trees and terraces to spend time next to the swimming pools. I even saw some people doing SUP-yoga in those pools!
The amusement park is definitely one of the things you should visit in Santa Cruz de Tenerife.
7. Las Teresitas Beach
Unfortunately, Santa Cruz de Tenerife has no direct beaches.
Therefore one of the island's largest sandy beaches, Las Teresitas, is only a 20 min drive away. On Sundays, the beach bars will get you in a Caribbean-inspired mood.
They are playing loud Salsa and rumba music and you'll have a blast if you love to mingle with people.
READ: The best beaches in Tenerife
8. Excursion to Anaga Park
Santa Cruz is also the best starting point to discover Tenerife's wild north: Anaga.
It holds some of the best beaches on the island, and some of the top hikes in Tenerife.
Playa Punta Santiago and Benijo are the most spectacular ones and the restaurants like Casa Africa will serve you the freshest seafood.
The reason for Tenerife's landscape variety is only one of some astonishing random facts about this unique island.
Compared to other capitals, Santa Cruz is really easygoing and its many parks and plazas invite to relax. As much as I enjoy this slow-paced urban life, I can't wait for our biiiig adventure to start: cross the Atlantic Ocean.
*Update 2018: we finally managed to cross the Atlantic via Cape Verde to Barbados. If you're interested on how to hitchhike a boat, read on here.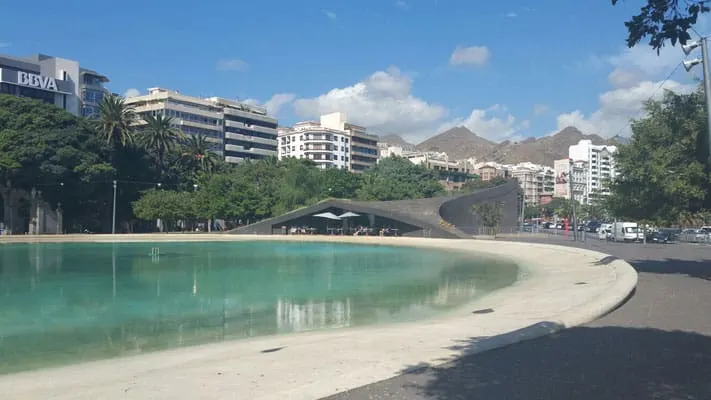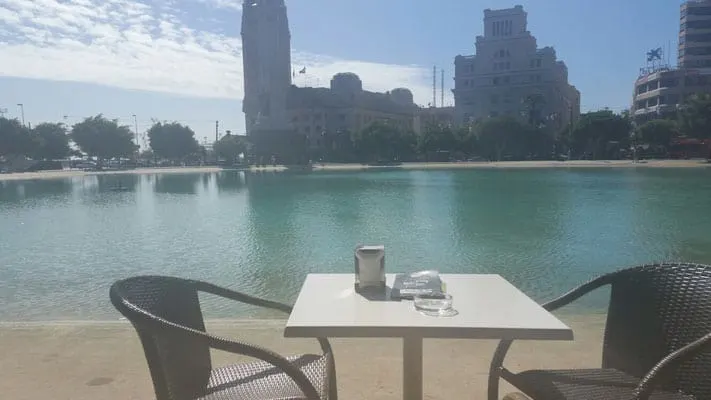 Hotels in Santa Cruz de Tenerife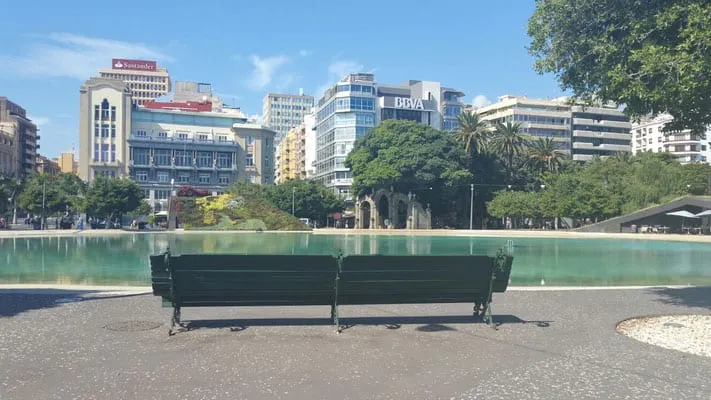 During our visit to Santa Cruz de Tenerife we stayed in several AirBnB's, hostels and even tried Couchsurfing.
Some of the hotels that I would recommend, based upon their location in town and their reviews are the following:
Budget:
Hotel Principe Paz ***
NH Tenerife ***
Enjoy and relax:
Hotel Colon Rambla ****
Silken Atlántida Santa Cruz ****
Luxury Experience in Santa Cruz:
---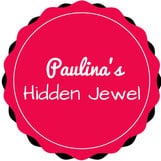 Everybody should have lived the madness of Santa Cruz' Carnival. During almost one week in February, the city is out of control. Be sure that your costume is original… the Canarians take months to get theirs tailor-made.
---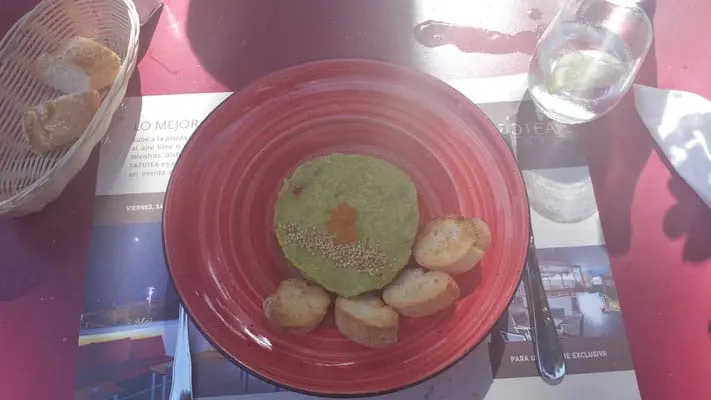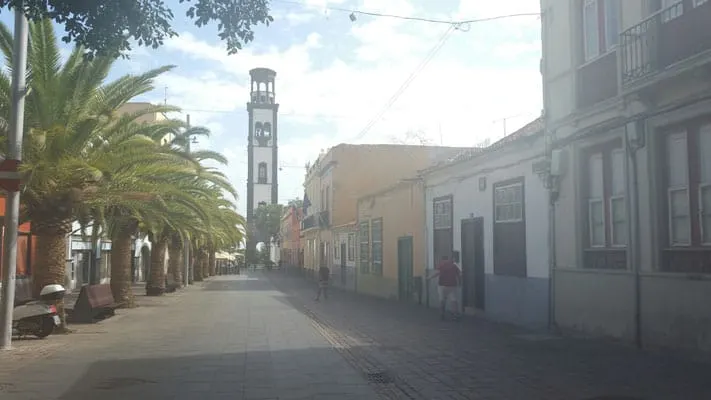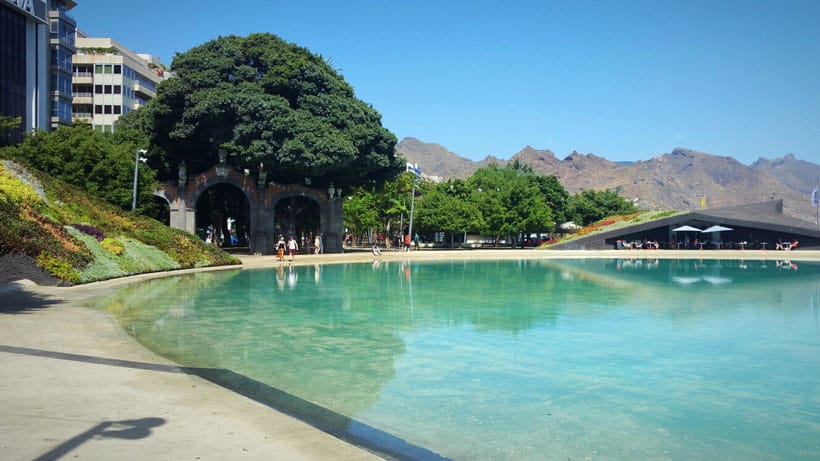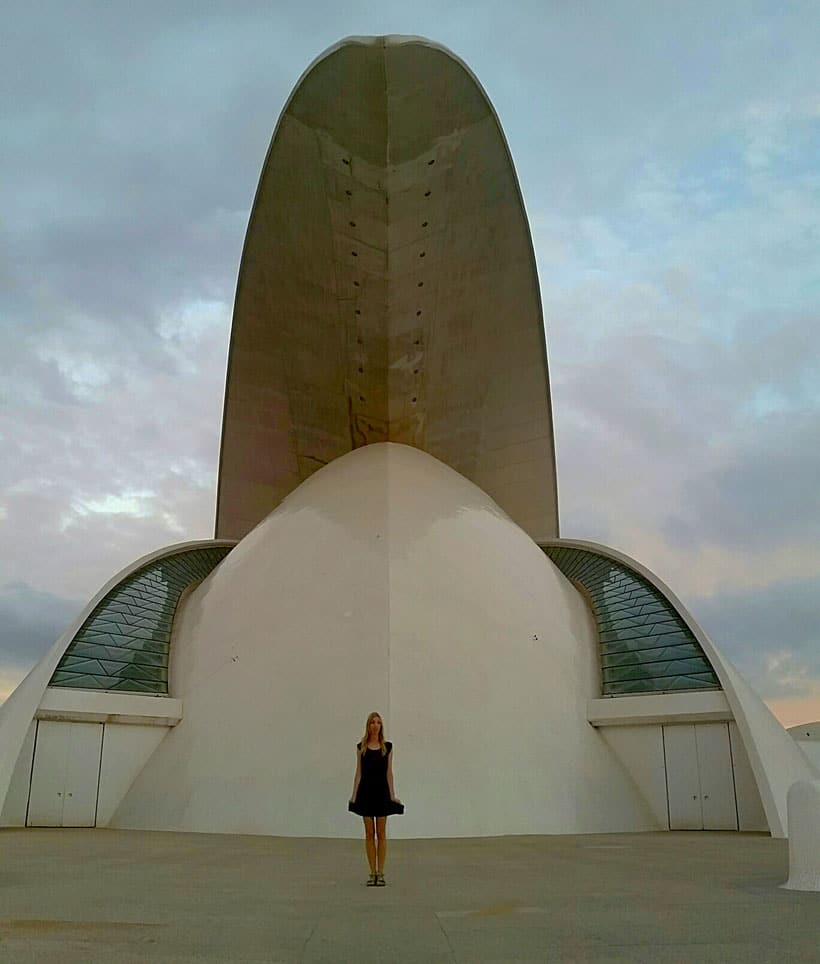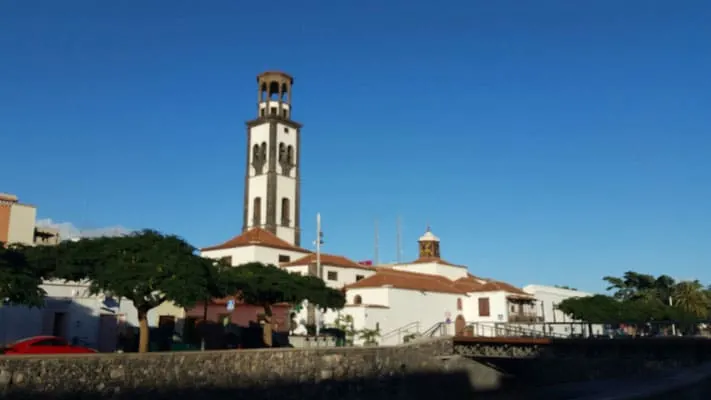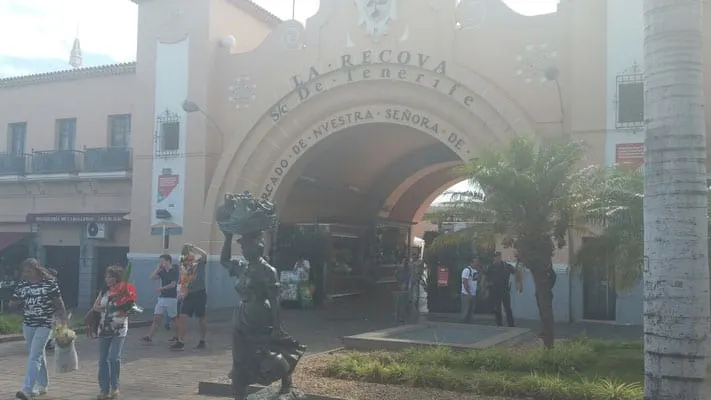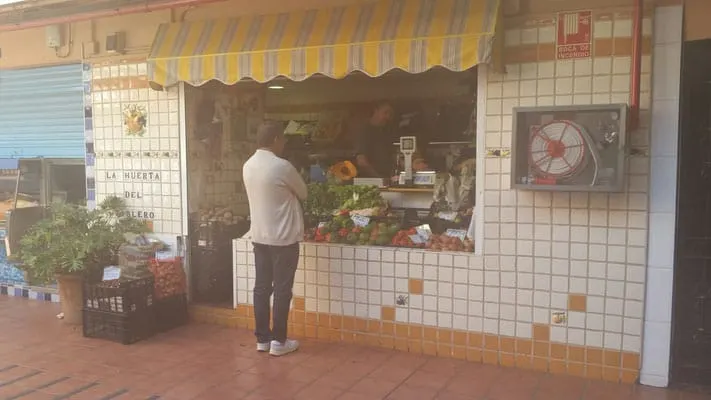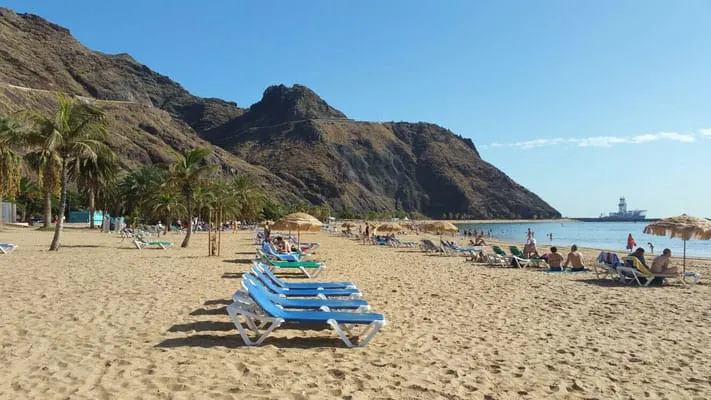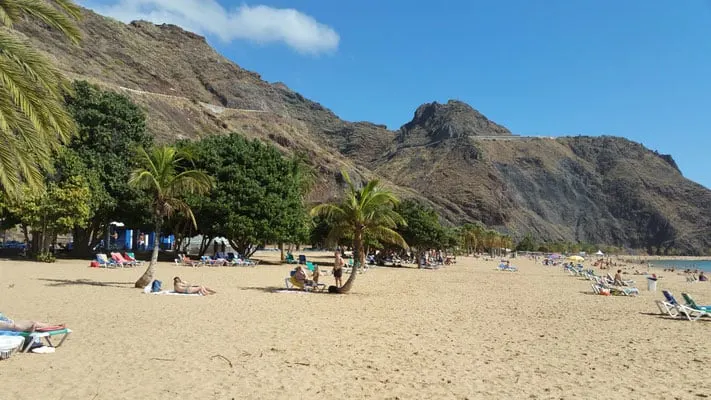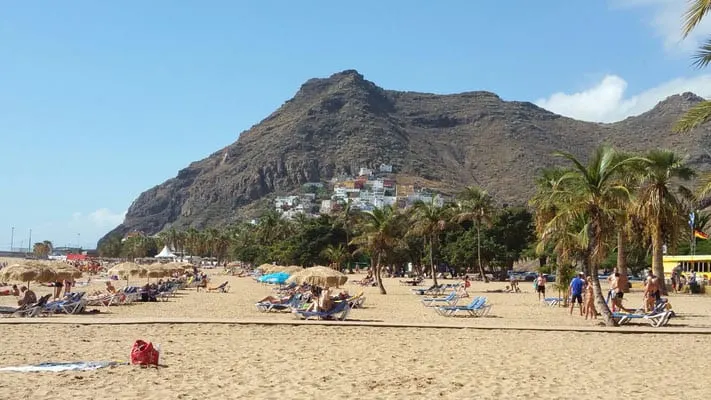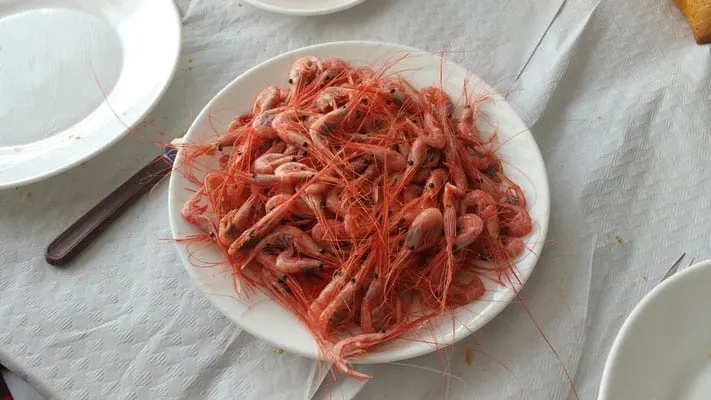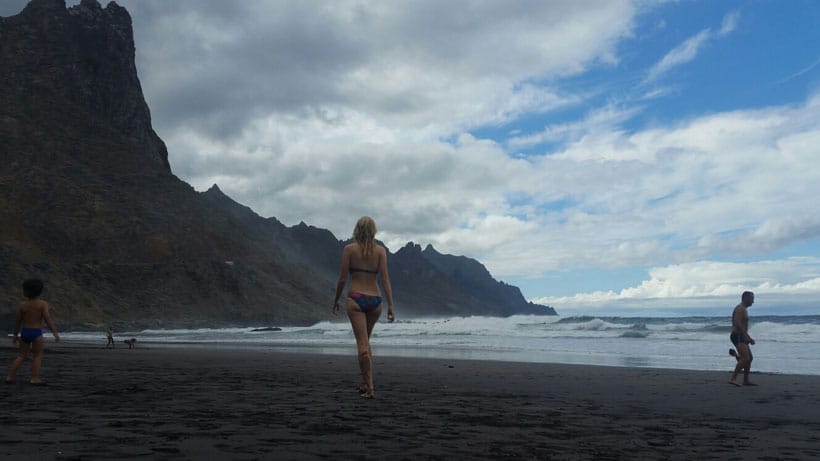 ---
Before You Go: Top Tips for your Trip
To make the most of your trip, I recommend Lonely Planet Tenerife (get -10% off with code "PAULINA10")
For more information about tourism on Tenerife, I recommend the following webpage: Tourism of Tenerife.
---
Hola! I am Paulina, a fervent travelette who crossed the Atlantic Ocean by Boat HitchHiking. On my blog, you'll find all the tips to make the most of your holiday. Get ready to enjoy outdoor and sustainable travel like hiking, cycling or sailing. Let's hit the road together!