Guide to the best Tenerife hiking trails and walking trails, including hikes in Teide National Park and the Anaga Region
Do you like to stay active on vacation but are not sure where to go and what to do while you're there? Then consider hiking in Tenerife!
There are so many great hikes in Tenerife that you'll be spoilt for choice.
Although part of Spain, Tenerife is actually a two and half-hour flight from southern Spain and lies just off the coast of West Africa.
With year-round warm weather, the best Tenerife hiking is to be had in the cooler winter months, though you can still participate at any time.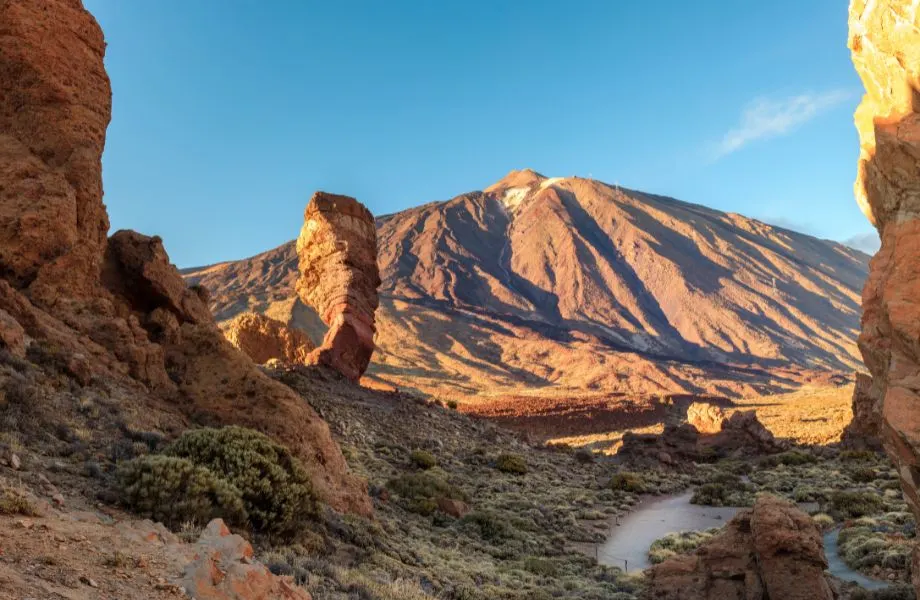 As the largest of the Canary Islands, in Tenerife, hiking opportunities abound.
Formed on volcanic rock, when hiking, Tenerife allows you to explore lunar landscapes, contrasting with lush mountains and palm-filled valleys.
There are even amazing black sand beaches in Tenerife!
Despite being part of Spain, the island has VAT-free status and is a very reasonable destination to visit, making it a good budget option for those wishing to take part in some of those great Tenerife hikes.
So, if you're considering hiking, Tenerife makes a great all-round destination for your vacation.
Tenerife hikes are rated among the best that Europe offers, and it's easy to see why.
There are so many sensational outdoor activities in Tenerife that the sheer amount of choice you're presented with can make finding out exactly where to go and what to do harder than actually doing it!
In this article, I'll cover 15 of the best hikes in Tenerife to help you plan that trip.
This blog is supported by you, dear reader. If you purchase through a link, I earn a small commission. As an Amazon Affiliate, I earn from qualifying purchases.
Top resources to travel Tenerife
⚘ Avoid tourist traps and get the "Tenerife Like a Local" itinerary for less than 10€. – Get it here

✈ Book cheap flights to Tenerife with Skyscanner

✔ Book tours in Tenerife with GetYourGuide

➳ Find the best hotels in Tenerife with Trivago & holiday rentals with VRBO

❖ Rent a car with the best discounts at DiscoverCars

✎ Never leave without travel insurance. I get mine at HeyMondo. It is easy to set up, cheap, and reliable.

$ Withdraw money without hidden fees and avoid exchange rates with Wise (you'll get a free card on top!)
Where to Stay in Tenerife
Here are a few of my favorite hotels in Tenerife:
The Ritz-Carlton, Abama *****
H10 Costa Adeje Palace ****
Barceló Tenerife *****
But if none of those are what you're looking for, check out my guide on where to stay in Tenerife for the best neighborhoods, budget stays, and more!
1. Mount Teide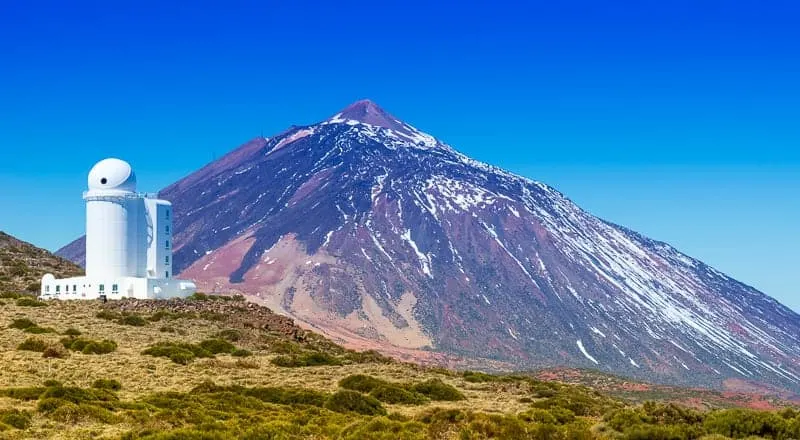 Mount Teide is undoubtedly one of the best things to do in Tenerife for hikers.
However, the Mount Teide hike is among the most challenging hikes in Tenerife and should only be attempted if you're fit.
Bear in mind that if you want to summit Mount Teide, you will need a permit which you'll need to book months in advance of your vacation. So plan early!
The beauty of Teide National Park led to its being classified as a UNESCO world heritage site. Should you summit the mountain on a clear day, you will be able to see its shadow casting out miles over the Atlantic Ocean.
Mount Teide trips are top of many people's agendas when considering Tenerife hiking options.
For those seeking a less demanding challenge, some of the best hiking trails in Tenerife are to be found around the lower slopes of Mount Teide.
Book here the best Mount Teide Tours
2. Barranco del Infierno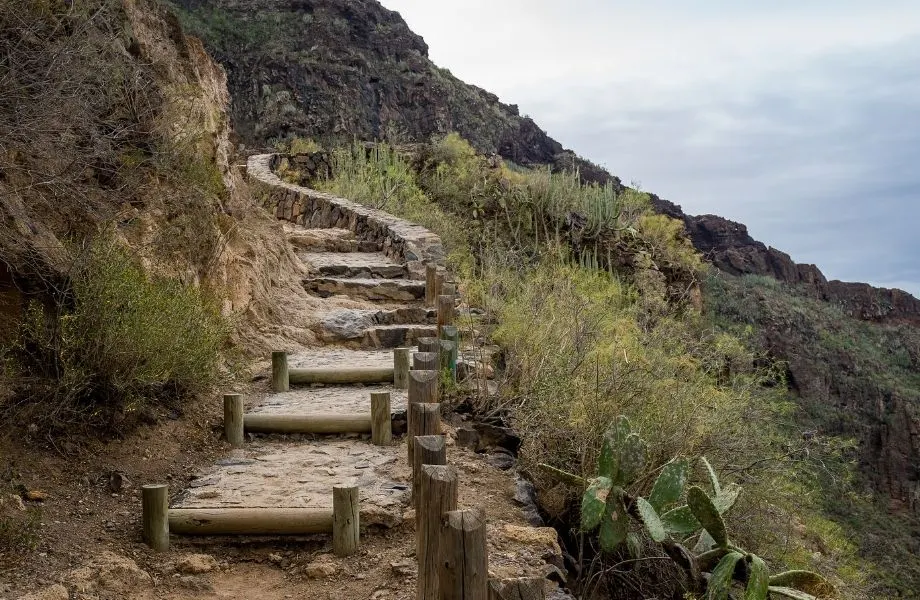 When it comes to hiking, Tenerife has so many great options that it's difficult to know which to choose.
However, the Barranco del Infierno trail quite simply provides one of the best hikes Tenerife has to offer.
The Barranco del Infierno is a ravine just outside the town of Adeje and the trail is known as one of the most challenging Tenerife hikes available.
Be aware that access to the ravine is controlled by a limitation on the number of daily visitors.
So if you're looking for fun things to do in Costa Adeje, then lace up those boots and head for some of the best hiking Tenerife south has to offer.
Costa Adeje is a great base for traveling around and exploring all the top things to do in South Tenerife.
And fortunately, there are many amazing hotels in Costa Adeje for any budget.
3. Masca Gorge Trail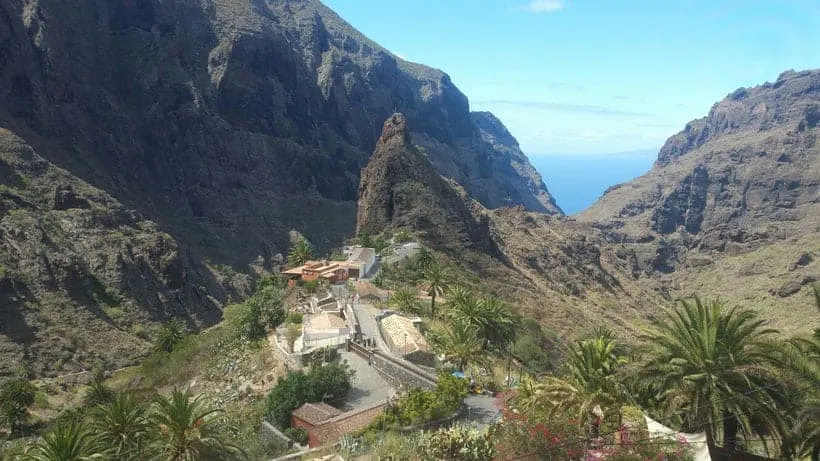 The Masca Gorge Trail is one of the most special Tenerife hikes.
Located in the Teno Rural Park, the trail stretches from the sea to the ancient village of Masca.
It's 3 miles one way (taking 3-4 hours) and is one of the best hikes in Tenerife.
Remember that when going on any of the Masca Valley hiking trails, the ground will be rocky in parts, you will also encounter many ramps and steps and some slippery stretches.
Therefore, don't attempt these trails if this may be difficult for you.
If you are considering doing the Masca hike or any of the other Masca hiking trails, make sure to wear hiking footwear, otherwise you may be refused access to the gorge.
4. Los Gigantes Hike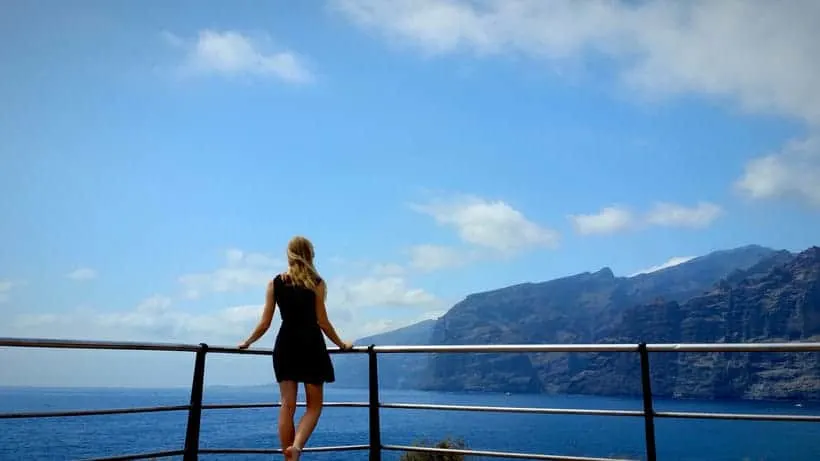 Los Gigantes is a small resort town on the west coast that provides a great base for trekking in Tenerife.
The town is surrounded by some of the best walks in Tenerife, with trails to suit all ability levels.
One of the best things to do in Los Gigantes is taking the eight-mile loop that starts towards Santiago de Teide before heading up the rocky paths to the summit.
You'll walk through tunnels and along cliff tops, so exercise caution.
The views are spectacular but beware, this is one of the most challenging hikes in Tenerife.
Don't attempt this one if you suffer from vertigo; it's not for the fainthearted!
Los Gigantes is a great place to stay for families and has some of the best family hotels in Tenerife.
Book here the best holiday rentals in Los Gigantes
5. The Coastline of Los Realejos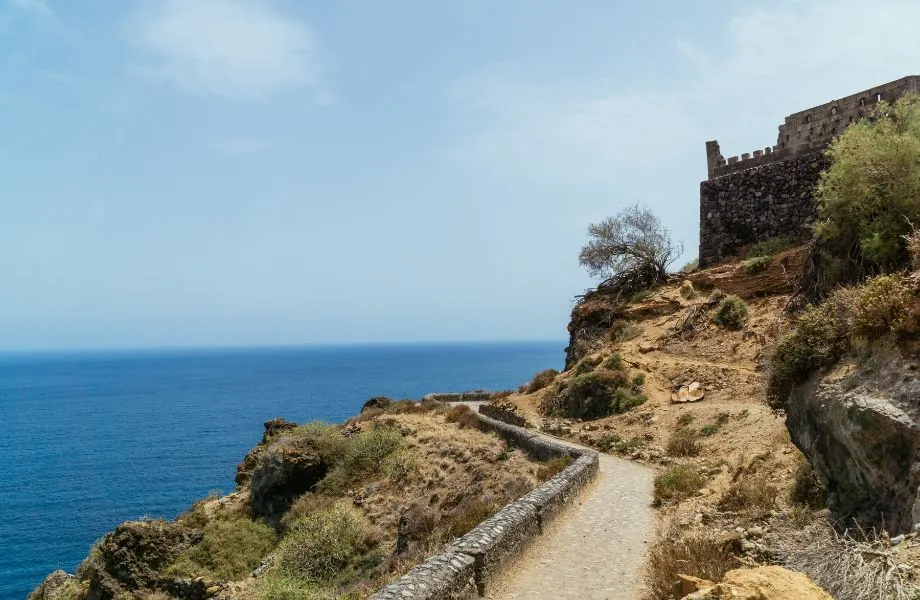 If you love hiking, Tenerife really is a paradise on Earth.
Try the hiking route along the coastline of Los Realejos, one of the finest hikes Tenerife has to offer.
As this route is relatively unchallenging, this is one of the fantastic things to do in Tenerife with kids.
This is one of those wonderful Tenerife walks that are not too strenuous (90 minutes) and can easily be tackled in the scorching-hot summer months.
The trail ends at the Mirador de San Pedro, from where you can get a bus or taxi back to either Los Realejos or Puerto de la Cruz.
Taking in great views of the coastline and the fascinating ruins of a deserted pump station, this will suit those seeking less strenuous options for walking in Tenerife.
If you plan on staying in the area, check out the best hotels in Puerto de la Cruz.
There are a lot of other fun things to do in Puerto de la Cruz between hikes!
6. The Anaga Region
If you're looking for Tenerife walking holidays, the Anaga region is a great place in which to base yourself.
Anaga is a mountainous region with stunning coastline, ravines, forests, remote villages and some of the finest Tenerife hiking trails you could find.
For a great Anaga hiking experience, try the Cruz del Carmen to Chinamada trail.
This approaches Chinamada from the opposite side to the Punta del Hidalgo to Chinamada Trail listed later in the article.
For a real challenge, you can even combine these two Tenerife hikes!
There are so many great hiking trails in the Anaga region that you will never be short of fantastic things to do in North Tenerife.
A day trip to Anaga Rural Park is one of the best things to do in Santa Cruz, Tenerife.
The Anaga region is one of my favourite places to visit during October in Tenerife.
Book here the best tours from Santa Cruz, Tenerife
7. Ruta del Agua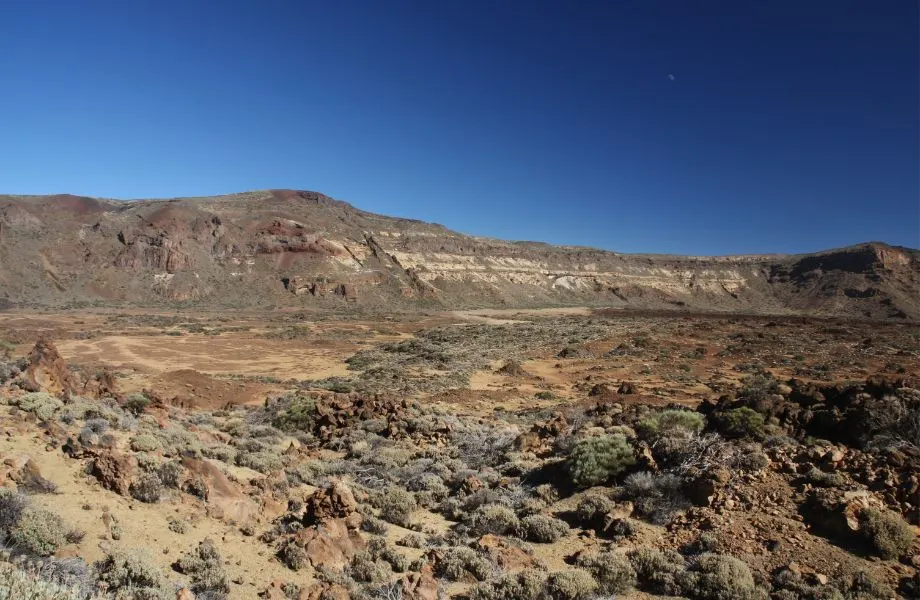 The Ruta del Agua (sometimes known as La Caldera) is a hike in Tenerife that is just under four miles long and moderately challenging.
The route takes you through some beautiful forested areas in the Teide National Park.
This lasso-shaped trail passes now-defunct structures that used to channel water to La Casa del Agua (The Water House), before looping back onto the forest to La Casa del Agua itself, from where the water was distributed to the surrounding properties.
While the path is well-maintained on the early (and late) stages, if you don't like heights you may want to avoid this one as the hilly parts of the path are less well-maintained.
8. Los Silos to Erjos (via Cuevas Negras) Hike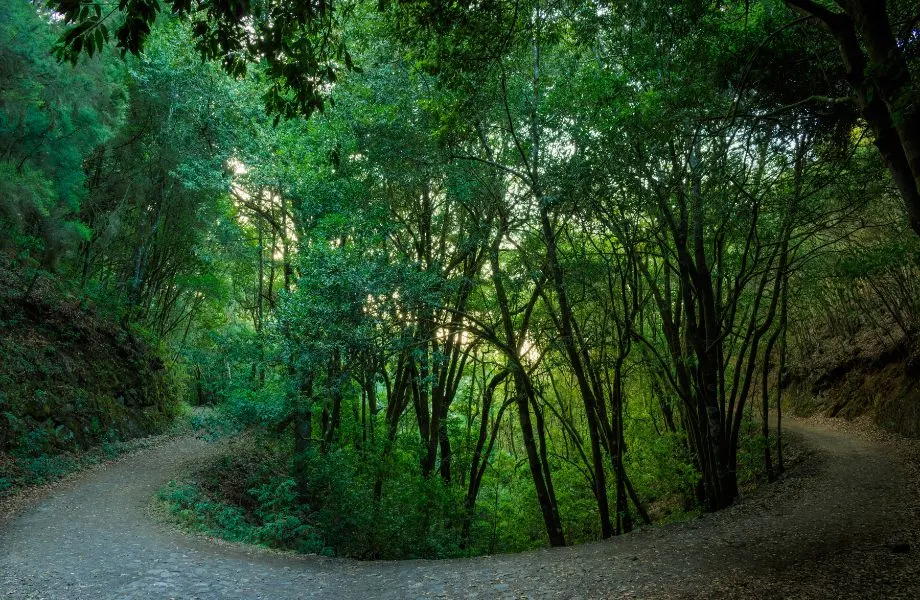 If you want to get off the beaten path in Tenerife, hiking is a great way to do it.
This trail takes you through the mountains of Teno Rural Park, taking in the amazing Cuevas Negras (Black Caves).
If you're looking for a serious hike in Tenerife, tackle this one by departing from the seaside town of Los Silos, as from there it is uphill all the way making this a very challenging hike.
For trekkers who love a challenge, this is one of the best hikes in Tenerife for you.
To get the most out of your trek, it's worth learning a little about the area's fascinating history before you depart.
For example, the Guanches, Tenerife's indigenous people, have inhabited the Cuevas Negras at various points in the island's history.
9. Punta del Hidalgo to Chinamada Trail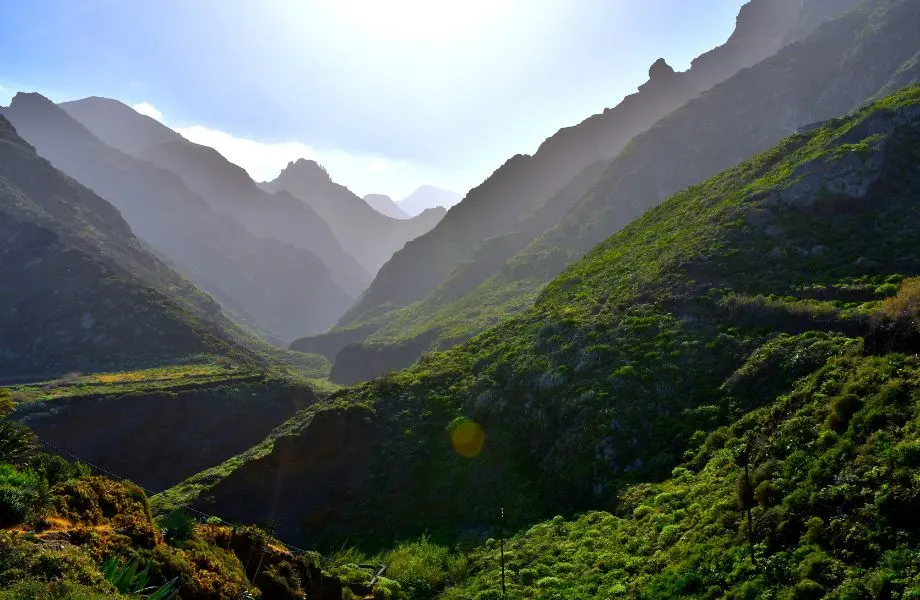 In the Anaga National Park, this 5.7-mile out and back trail is a true delight.
The trail is open year-round and is moderately difficult, though the effort is well worth it for the incredible viewpoints along the way.
Starting from the coastal town of Punta del Hidalgo, you'll soon leave the opening flat section to hike up into the mountains to the amazing town of Chinamada.
Chinamada is famed for its cave houses that are built into the mountainsides.
Take breaks at the viewpoints and wonder at magnificent vistas of the ocean, mountains and forests.
Make sure to bring a camera as the viewpoints make for stunning photo opportunities.
The descent on the return is far harder than the outward climb so beware!
Book here the best Anaga Rural Park Excursions
10. Chinyero Volcano Loop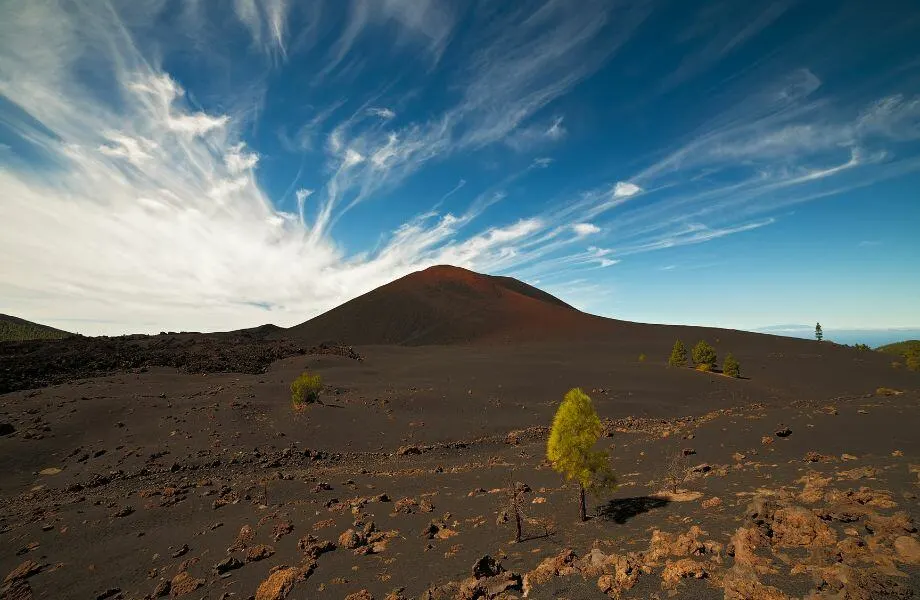 This circular walk around the outside of the Chinyero Volcano takes in some of the incredible lunar landscapes for which Tenerife is famed.
This is one of the most popular hikes in Tenerife and you'll encounter plenty of other trekkers along the way.
At just over 4.5 miles long and going over flat terrain, this well-signed route is relatively easy and shouldn't pose problems for walkers of any ability level.
A fact for you: Chinyero was the last volcano to erupt on Tenerife in 1909.
A good place to base yourself for exploring the Teide National Park is the nearby sleepy town of Santiago del Teide.
This small, laid-back town has everything you'll need for your stay and is great for those wishing to get away from it all and lose themselves in nature.
Book here the best Mount Teide tours
11. The Afur Loop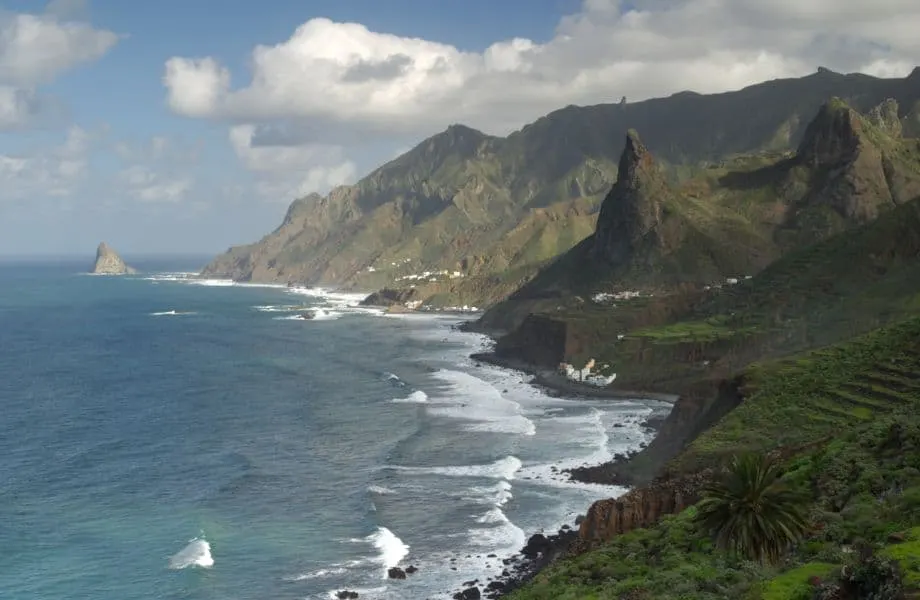 Another Anaga region classic, this loop starts in the picturesque mountain village of Afur before heading out to the equally pretty Taganana and looping back around again.
These small villages are worth the trip alone.
This loop is one of the most beautiful circular hikes you could ever hope to undertake.
Weaving through forests and between cliffs, you'll be presented with stunning views of the coast and mountains.
Covering 7.5 miles, this is a moderately difficult route in an extremely remote part of Tenerife so make sure you have a good GPS or map.
Make sure not to venture off the pathways and bring along all your hiking essentials (appropriate clothing and footwear, water, sunscreen, etc).
12. Sendero de Los Roques de García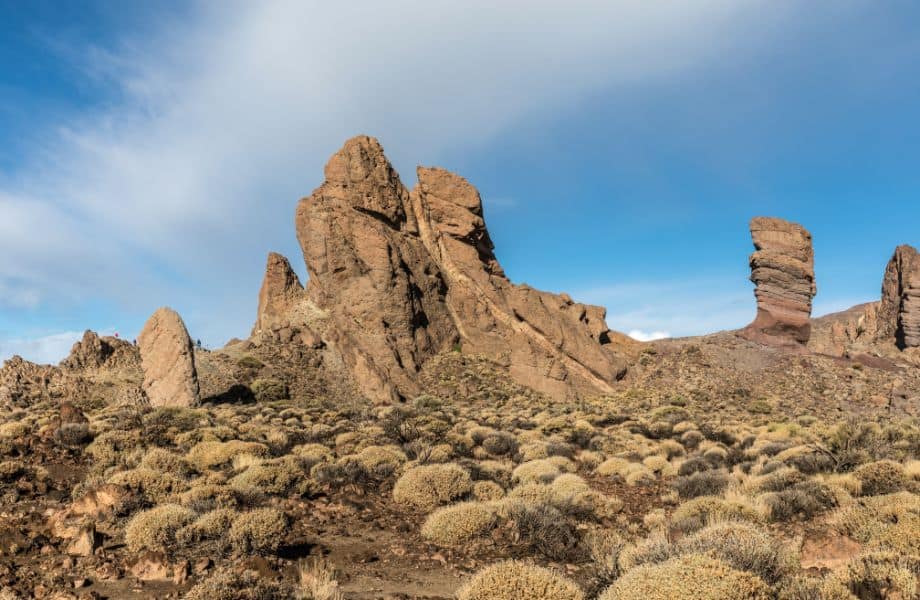 Located in the Teide National Park near Vilaflor in Southern Tenerife, this easy-to-do loop trail is just over 2 miles long.
The route takes you past some of the absolutely incredible and iconic rock formations for which the island is renowned.
Taking around an hour and a quarter, this is one of the easier hikes in Tenerife.
This year-round trail is incredibly popular and as you venture past the sensational rock formations it's easy to see why.
The rocks here are so famous they have names! El Roque Cinchado (The Cinchado Rock) is considered emblematic in Tenerife.
Other noted rocks you'll encounter include El Torrotito, El Burro, and Los Roques Blancos.
Book here the best Mount Teide tours
13. Sendero de Los Sentidos Trails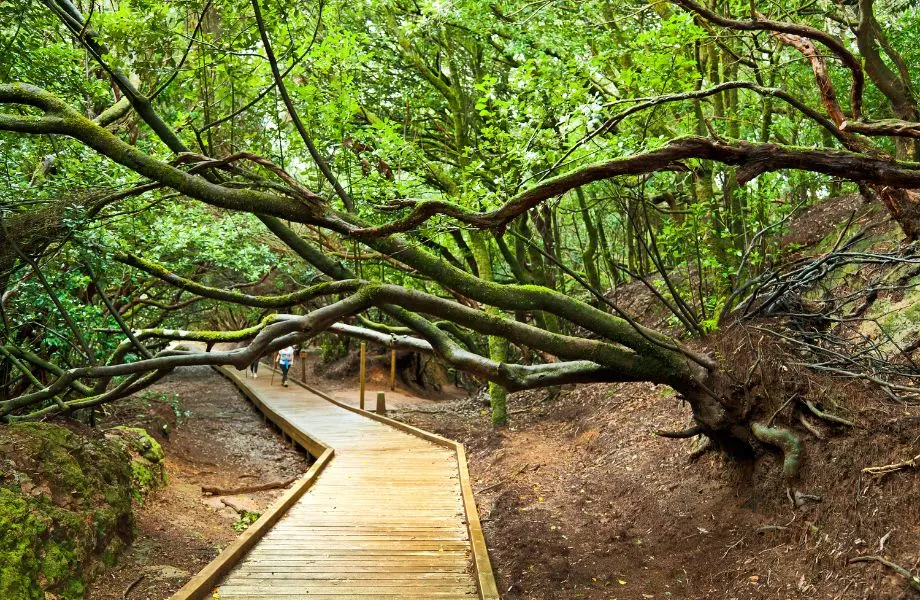 There are actually three trails that make-up Sendero de Los Sentidos (The Trail of the Senses) and these are by far the easiest trails contained in this list.
So, if you're looking for more gentle walks in Tenerife, then head straight here.
Sendero de Los Sentidos is located within the stunning Anaga Rural Park.
As Tenerife is actually geographically situated off the coast of Africa, the incredible biodiversity here is quite different from anywhere else in Europe.
The three trails range in difficulty with Trail 1 being the easiest and Trail 3 the hardest.
Trail 3 actually incorporates both Trail 1 and 2 and will take you no longer than 45 minutes so it's well worth opting for this one at the beginning.
Book here the best Anaga Rural Park Excursions
14. Montaña Carrasco – Charco La Negra – Boca del Paso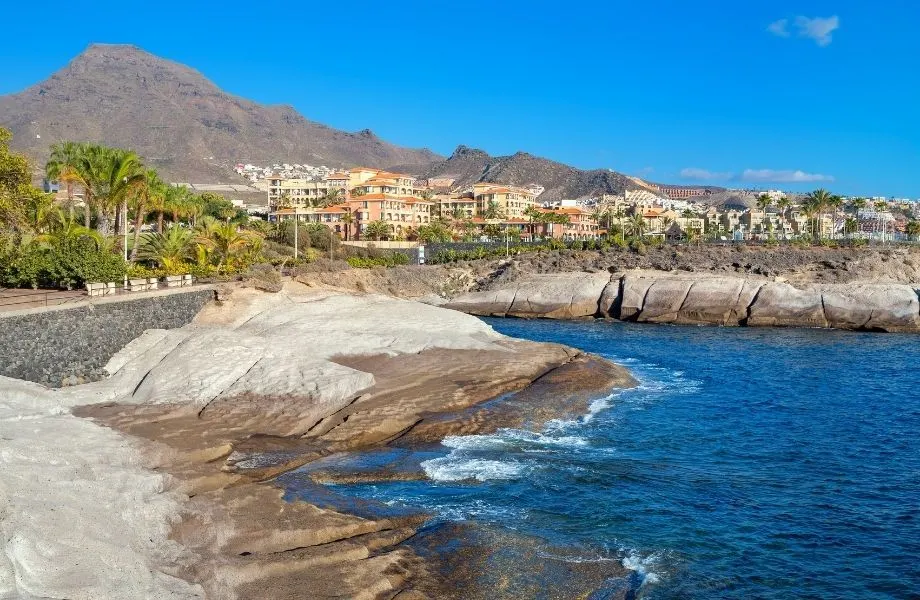 The extremely difficult 10-mile trail sets off from the town of Adeje and should only be considered by experienced hikers.
Even for the hardcore hikers, this one takes around 7 hours to complete so don't attempt this if you're looking for a casual stroll!
While this route is open year-round, due to the challenging nature of the trail caution should be taken if attempting it during the hot summer months.
Plan accordingly and wear appropriate clothing and footwear, take water, sunscreen, a GPS/map, and other hiking essentials.
If it's a rare rainy day on Tenerife then some parts of this route can get quite slippery.
Also be aware that the trail is not well-marked in all parts – but this only adds to the challenge!
This is the toughest route on this list and strictly for the hardcore!
Book here the best holiday rentals in Costa Adeje, Tenerife
15. Malpaís de Güímar Loop
Malpaís de Güímar translates literally to The Badlands of Guimar, so named due to the dramatic and foreboding volcanic landscape of the area.
The looping pathway that takes you through this nature reserve is approximately 3.5 miles long.
In 1987, the Malpaís de Güímar was declared a protected area and the trail will take you through a fascinating domain of great ecological significance.
Here, you'll encounter rare flora and fauna as well as the unmissable lava caves of Cueva Honda and Cueva de Los Burros.
This loop trail starts and finishes in the town of Puertito de Güímar, where you'll find a fine example of the black sand beaches for which Tenerife is famed.
The micro-climate in this part of Tenerife is comparatively mild so this fairly straightforward trail can be attempted year-round.
If you take the car to the starting point, make sure to have a look at my guide about driving in Tenerife.
---
For those who like to get away from the hustle and bustle most of us encounter in daily life and get amongst nature, a hiking holiday makes a fantastic choice.
And Tenerife makes an ideal location in which to do this.
The main takeaway from the piece is that if you're seeking an active vacation, then although a relatively small island, Tenerife is incredibly inclusive to all requirements.
And you'll easily find something that fits you perfectly!
---
Why are Hiking Trails in Tenerife Important?
In Tenerife, hiking has proven to be an important vehicle for promoting eco-tourism and raising eco-awareness.
This has been to such an extent that in recent years, Tenerife has become a hotbed for ecotourism.
While Tenerife used to be synonymous with all the ills of over-tourism, this was mainly confined to a relatively small area in the southwest of the island.
Through hiking, Tenerife has been rapidly changing its image.
While mass tourism still exists in some parts of the island, in recent years there have been several initiatives to begin moving away from this to a more sustainable alternative.
The many great Tenerife hikes have been one driving factor in promoting green tourism on the island.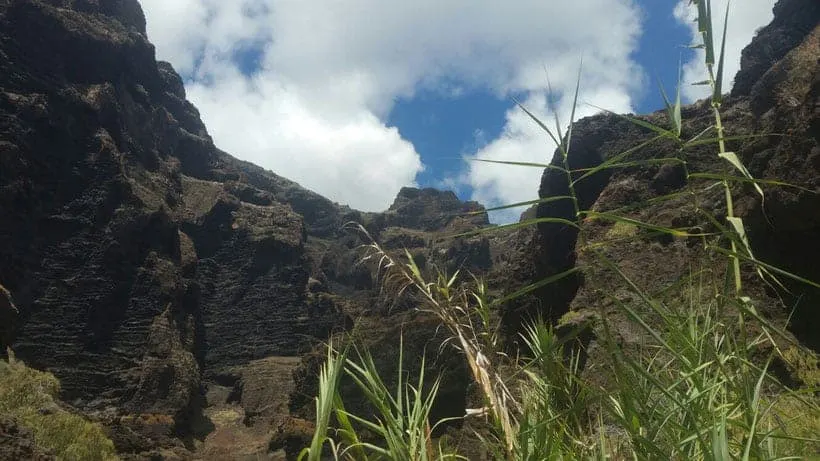 When to go Hiking in Tenerife
With year-round weather, even if you want to spend Christmas in Tenerife this won't exclude you from all of the marvelous hikes the island has to offer.
The summer months do get VERY hot, so always exercise caution when attempting hikes at this time, particularly the more challenging ones.
Remember to wear appropriate clothing/footwear and take along water and sunscreen (plus a map or GPS for more off-the-beaten-path treks).
---
Short FAQ About Hikes in Tenerife
Is Tenerife good for hiking?
Yes, absolutely! In fact, hiking in Tenerife is one of the best things to do on the island and many of the views are unforgettable.
What are the best hikes to do in Tenerife?
While there are many incredible hikes in Tenerife, my favorites and top recommendations are climbing Mount Teide, the Masca Valley Gorge Trail, and Barranco del Infierno.
How many mountains are there in Tenerife?
There are 5 unique mountain ranges in Tenerife. However, there are dozens of mountains, most of which are part of the five ranges.
---
Before You Go: Top Tips for your Trip
---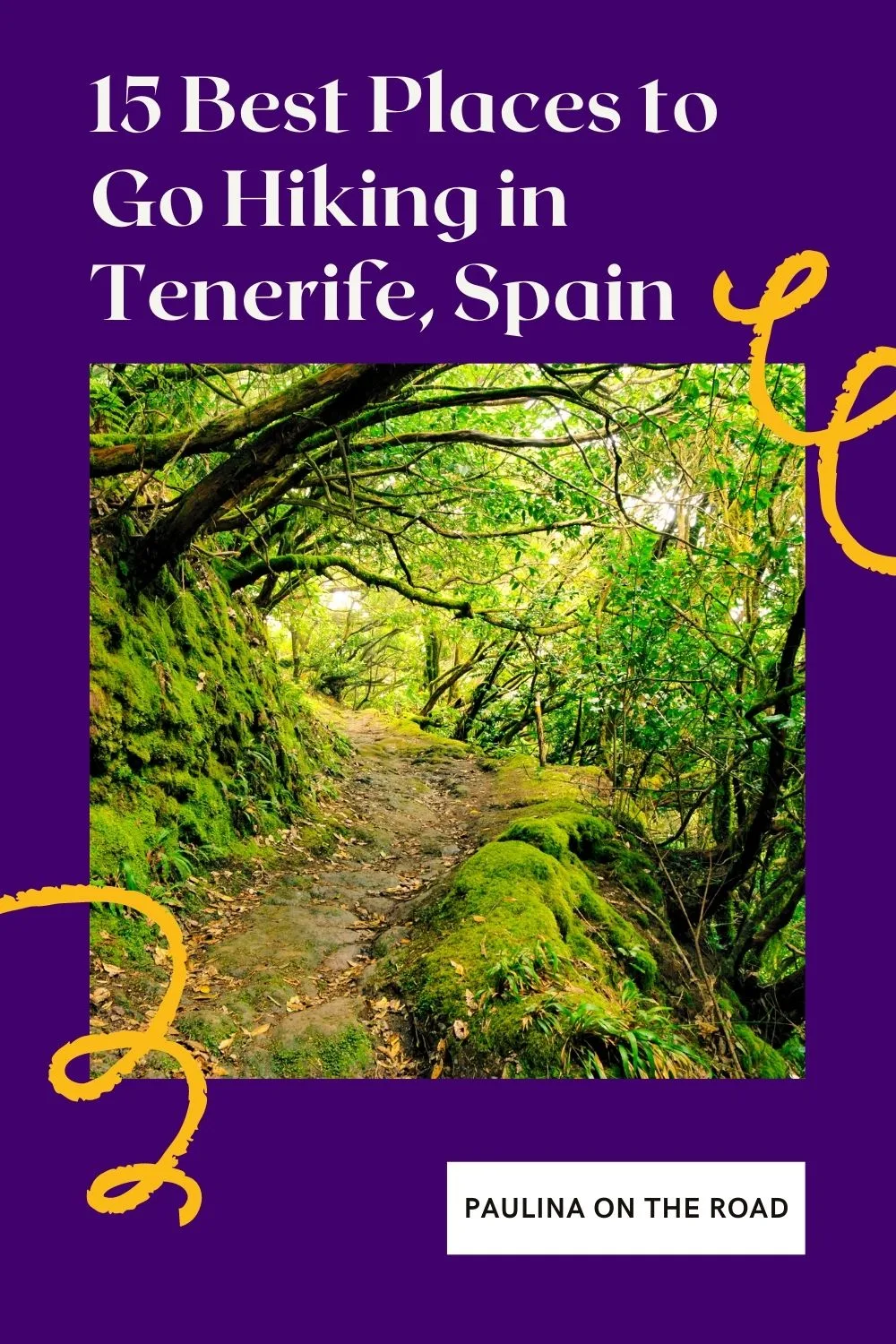 ---
Hola! I am Paulina, a fervent travelette who crossed the Atlantic Ocean by Boat HitchHiking. On my blog, you'll find all the tips to make the most of your holiday. Get ready to enjoy outdoor and sustainable travel like hiking, cycling or sailing. Let's hit the road together!