Guide to the best activities, events, and what to do in Puerto de la Cruz while visiting
Visiting beautiful Puerto de la Cruz will give you a truly unforgettable adventure! Nestled in the northern area of Tenerife, this vibrant city is brimming with stunning attractions and fun activities that will make traveling Tenerife one to remember.
Whether spotting whales out at sea or exploring its fascinating culture and history, spending time in Puerto de la Cruz promises an exciting and fulfilling experience for everyone. You simply never run out of things to do in Puerto de la Cruz!
With so much on offer, I know choosing what to do can be overwhelming – but don't worry; in this blog post I'll go over the best things to see and do during your trip here!
So get ready for a journey into the sights, flavors, and traditions of one of Spain's most cherished places.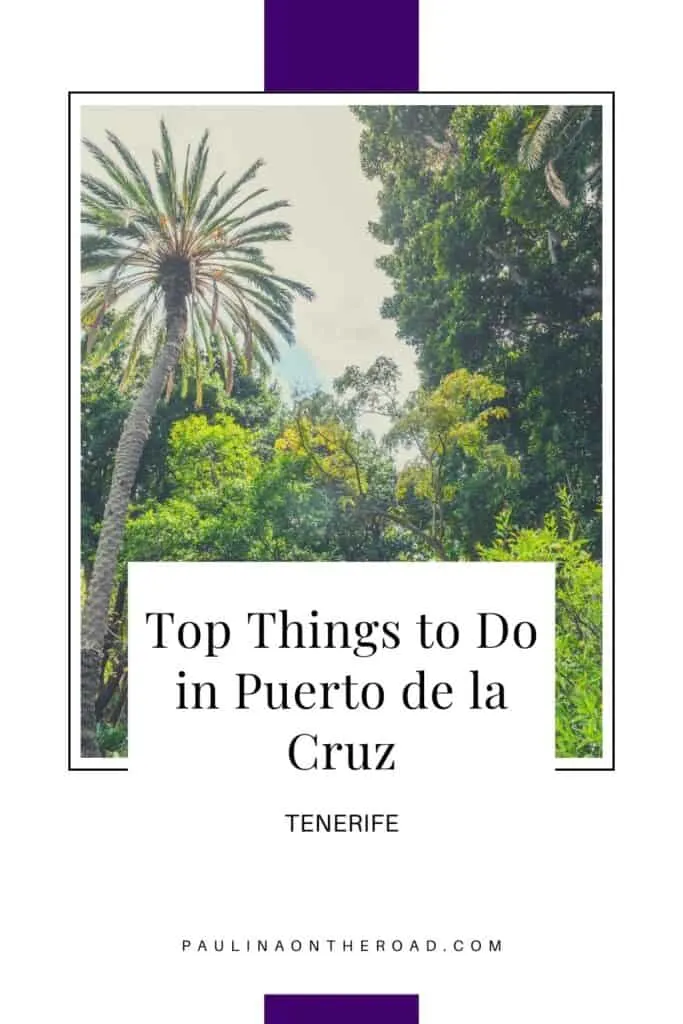 This blog is supported by you, dear reader. If you purchase through a link, I earn a small commission. As an Amazon Affiliate, I earn from qualifying purchases.
Top resources to travel Tenerife
⚘ Avoid tourist traps and get the "Tenerife Like a Local" itinerary for less than 10€. – Get it here

✈ Book cheap flights to Tenerife with Skyscanner

✔ Book tours in Tenerife with GetYourGuide

➳ Find the best hotels in Tenerife with Trivago & holiday rentals with VRBO

❖ Rent a car with the best discounts at DiscoverCars

✎ Never leave without travel insurance. I get mine at HeyMondo. It is easy to set up, cheap, and reliable.

$ Withdraw money without hidden fees and avoid exchange rates with Wise (you'll get a free card on top!)
Overview: Top 5 Things to Do in Puerto de la Cruz, Tenerife
Loro Parque – Buy tickets now
Playa Jardin
Agatha Christie Steps
Botanical Gardens
Castillo de San Felipe
1. Relax at Playa Jardin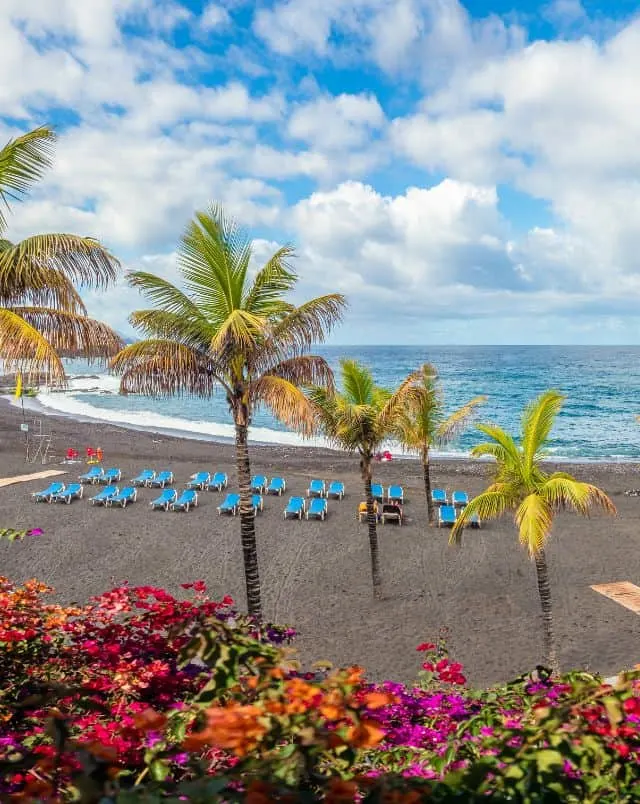 When considering what to do in Puerto de la Cruz, beaches will undoubtedly be the first thing that comes to mind.
And when looking for fun and relaxing things to do in Tenerife, Puerto de la Cruz does offer some amazing beaches.
You can find some of the best beaches in Tenerife in the town – and one of the most popular is the iconic and beautiful Playa Jardin.
Coming in at 600 meters long, there is lots of space to relax in the sun, and you will certainly be able to find a quiet spot.
You can expect outstanding amenities at the unrivaled best beach in Puerto de la Cruz, including sunbeds, beach showers, stunning vegetation, and clear swimming waters.
Once you are done at the beach, some of the best bars in Puerto de la Cruz are right next to the beach, so you don't have to go far for your evening's entertainment.
All this combines to make relaxing on the volcanic sand of Playa Jardin one of the top things to do in Puerto de la Cruz.
2. Surf at Playa Martianez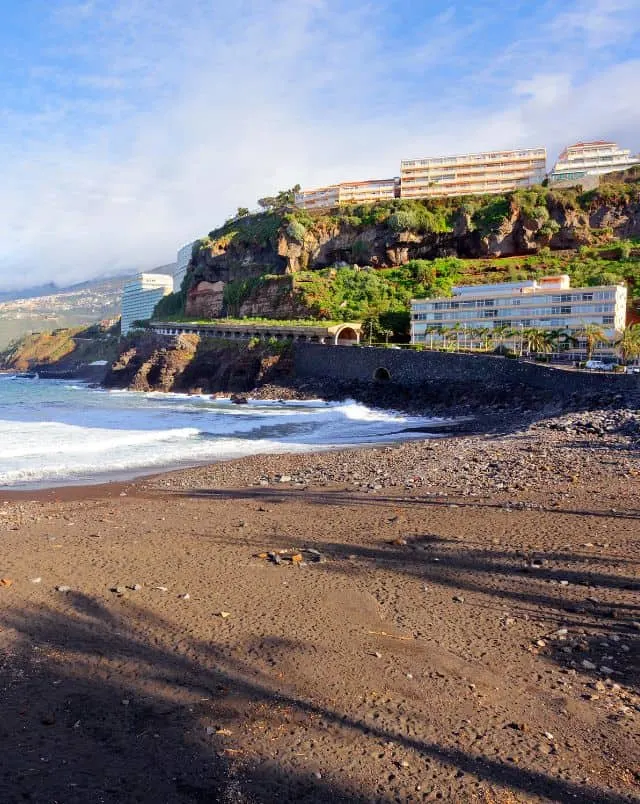 Relaxing on a beach won't be seen as one of the best Puerto de la Cruz things for everyone; I often prefer a more active beach experience.
If you are like me, then Playa Martianez will be amongst the best beaches in Puerto de la Cruz for you.
Locals love it because this beach experiences rougher seas. Most days, you will find great conditions for surfing and can ride waves in the shadow of Mount Teide.
What's more, you don't have to be an expert surfer to enjoy your time at Playa Martianez as La Marea Surf School is located on the beach.
They run regular surfing lessons, and you can hire surfboards and wetsuits from them.
However, this beach does not have the luxury amenities that more tourist beaches will include.
So long as you bring your sun loungers, surfing at Playa Martianez can be one of the best activities Puerto de la Cruz offers.
3. Waddle with the penguins at Loro Parque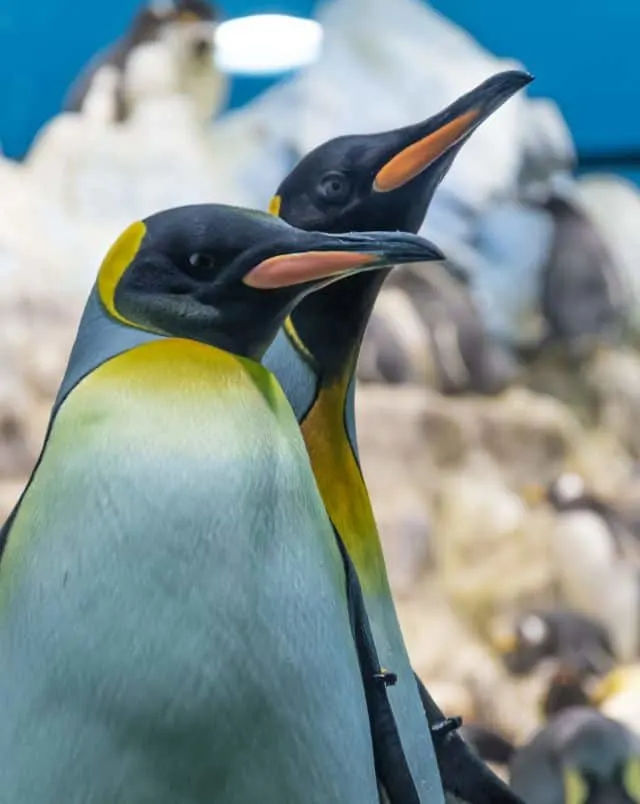 Thousands of families visit Puerto de la Cruz, Spain, every year and one of the best things to do in Tenerife with kids is to see the animals at Loro Parque.
This zoo has been one of the best in the world for over 50 years!
Here you can see your kids' favorite animals, including penguins, sea lions, and cute baby sloths.
This zoo is also one of the best Puerto de la Cruz activities if you are an adult animal lover of any age as they are a leading zoo in fighting for animal welfare and protection.
Loro Parque was also recently recognized for becoming the first zoo in the world with a negative carbon footprint.
There is a lot to learn about conservation and your favorite animals, making Loro Parque among the most interesting places to visit in Puerto de la Cruz.
It may even inspire your children to pursue a career where they can change the world.
You'll find some of the best family hotels in Tenerife near the park for added convenience.
4. View César Manrique's Work at Costa Martianez Complex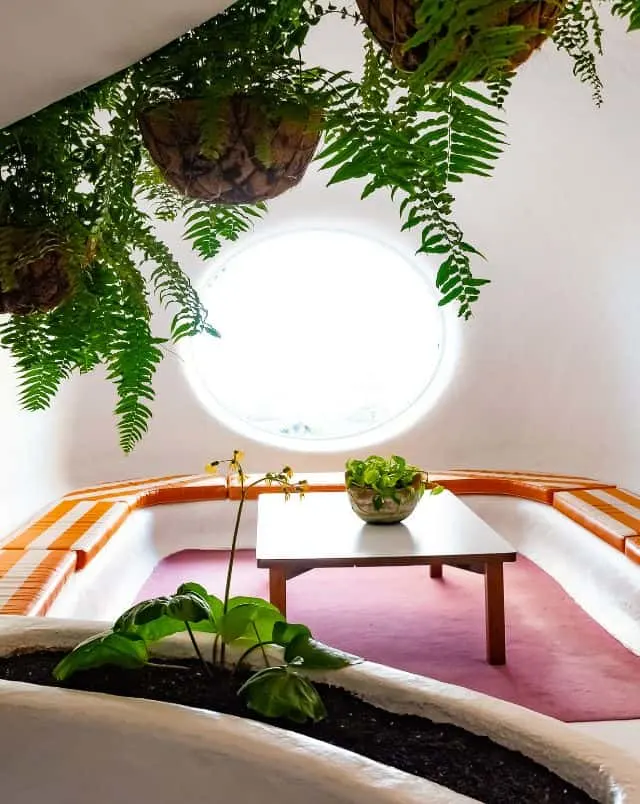 Tenerife is not just a tourist's paradise; there is also a huge amount of culture to enjoy.
The Spanish artist, sculptor, and nature activist César Manrique is a big name across the Canary Islands.
Sadly, he died in a car accident in 1992, but you can still find and enjoy his work across Tenerife.
Several of his monuments can be found at Costa Martianez, which is also one of the best things to do in Puerto de la Cruz in its own right.
Gaining access to the Costa Martianez Complex is easy, and once inside, you can ask an attendant to show you where to find these impressive artworks.
After a morning exploring the complex, you can settle in for lunch at one of the fantastic restaurants in Puerto de la Cruz, which is located on the site.
5. Explore Puerto de la Cruz's Botanical Gardens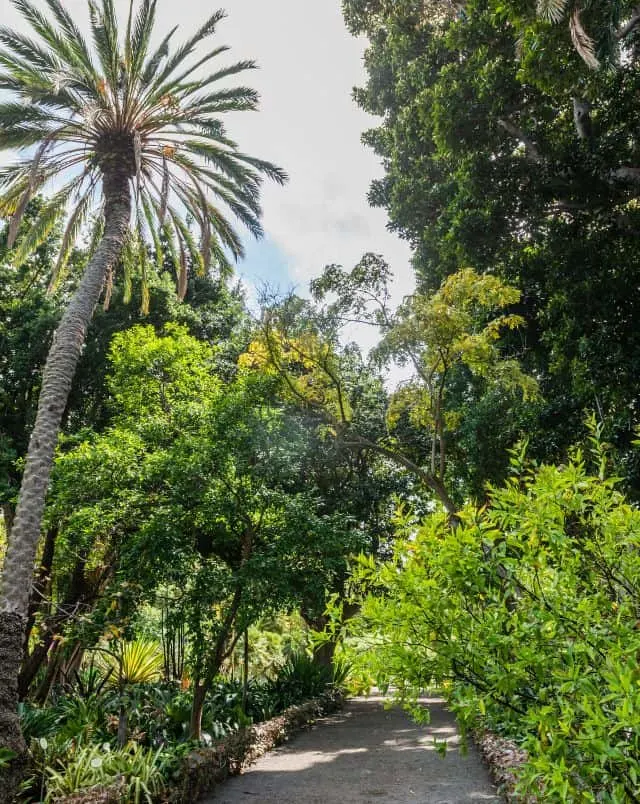 The warm climate across Tenerife allows a range of vibrant and unique vegetation to thrive.
And what better way to learn all about them, than by visiting Puerto de la Cruz's incredible botanical gardens?
There are several amazing botanical gardens Puerto de la Cruz offers, but if you only have time for one, then the best of the bunch is Jardin Botanico de Aclimatacion de la Orotava.
Here, you can experience a walk through stunning vegetation and trees, with charming tropical birds flying overhead.
With Loro Parque and Playa Jardin capturing most tourists' attention, this botanical garden Puerto de la Cruz is sadly overlooked.
This affordable attraction is the best of the things to do in Puerto de la Cruz if you want to get away from the crowds.
6. Enjoy Rare Orchids at The Orchid Garden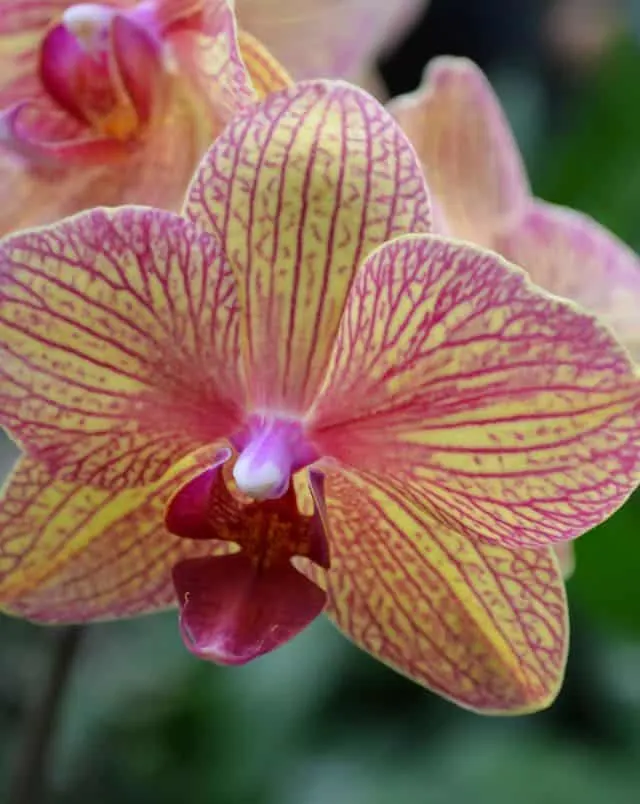 The Botanical Garden's main rival is located in Puerto de la Cruz, Jardin de Orquideas de Sitio Litre.
It is a wonderfully calm place to get away from the hustle of the town, a quiet patch to enjoy the fresh air and see colorful orchids that you won't be able to enjoy anywhere else.
You will want to stay at this attraction, located on the grounds of a mansion built in 1730, and you can stay as long as you want.
This is because a cafe is located on-site, where you can enjoy a coffee in the sun.
Many visitors will automatically seek the Botanical Garden when looking for things to do in Puerto de la Cruz.
The Orchid Garden is more expensive at nine euros for entry and is a much smaller site. However, don't overlook The Orchid Garden for a truly unique experience.
7. Take a Walk Along the Coast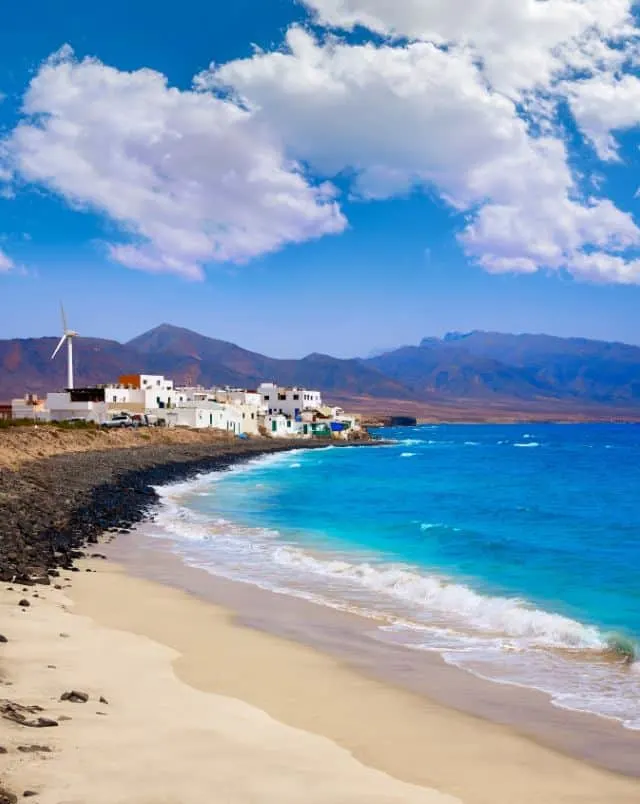 You really don't need to go far to enjoy the amazing hikes in Tenerife.
And one of the best coastal paths on the island starts in Puerto de la Cruz and runs along the coast, giving you fantastic views over the ocean.
On this walk, you will go past Playa Bollulo, Playa Ancon, and Playa del Pato, and as these beaches are a little out of town, you can expect them to be far quieter and wilder.
This is a long hike that will take proficient walkers all day as it is one of the hardest things to do Puerto de la Cruz has available.
However, if you are physically fit and are visiting in the cooler months, it is one of the unmissable things to do in Puerto de la Cruz.
But make sure that you take walking boots and plenty of sunscreen and water.
You can also make the hike easier if you are up for driving in Tenerife. There is a car park at Playa Bollulo, so you can go there to start your hike further along.
To keep enjoying the view, stay at one of the many wonderful hotels in Puerto de la Cruz with a coastal view!
8. Conquer Mount Teide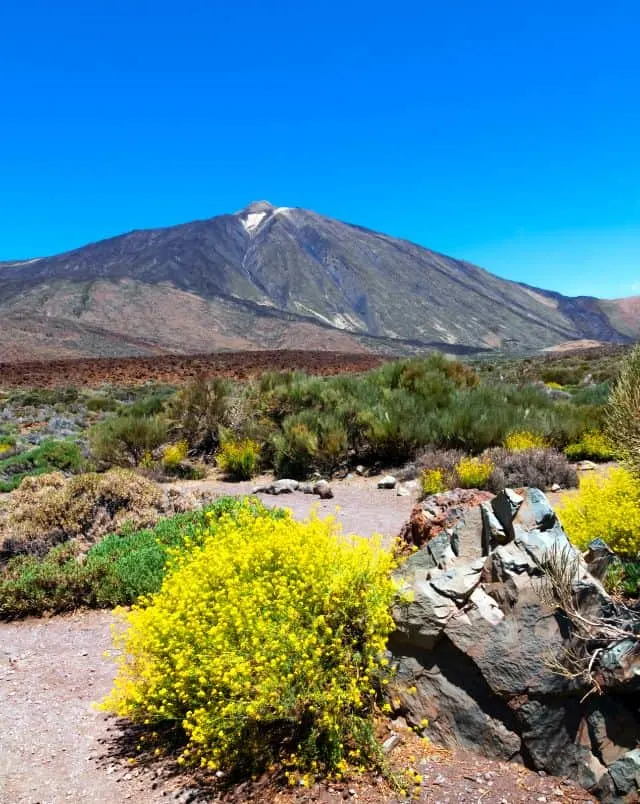 Even more exciting adventures can be accessed as day trips from Puerto de la Cruz. By far, the most popular day trip is Mount Teide.
This is an iconic volcano with a summit of 3715 meters which makes it the tallest summit in Spain.
Even more interesting is that this volcano can be measured from the ocean floor, giving it a height of 7500 meters.
Many tourists enjoy Mount Teide trips and make the summit each year. So it's no surprise this is one of the top outdoor activities in Tenerife.
You can use the cable car from the base station to the top station and hike the remaining 200 meters of ascent.
If you want more challenge, you can walk to the peak, which takes the average hiker 6 to 7 hours.
This challenging hike will take you well above the height where altitude can impact your physical abilities, so only attempt this if you have experience climbing tall mountains.
Another popular day trip from Puerto de la Cruz is Cave of the Winds, which is well worth visiting if you can fit it in!
9. Enjoy the Beautiful Villages in Teide National Park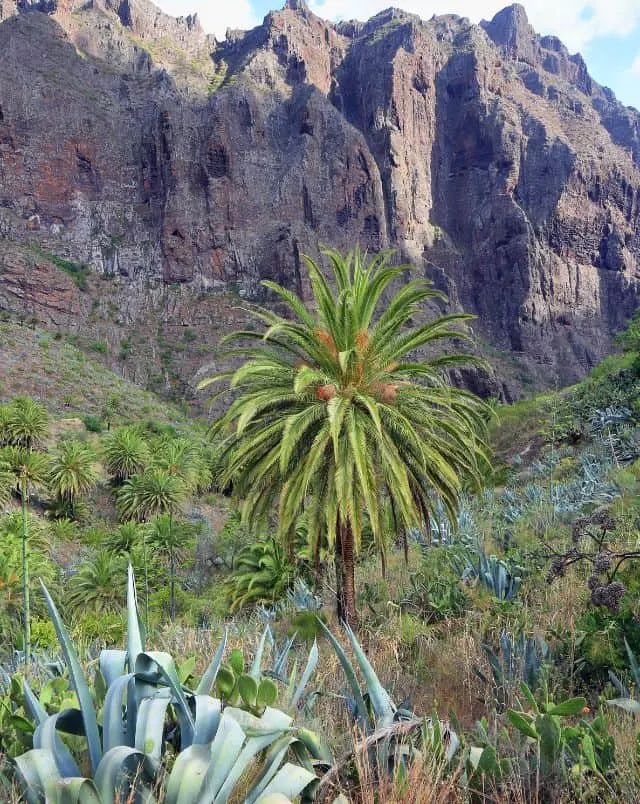 There is far more to Teide National Park than just summiting its namesake – towards the park's northern end, you can find the charming villages of Masca, Garachico and Icod de los Vinos.
All of these are great things to do near Puerto de la Cruz. In fact, if you have a car, you can easily experience all of them in one day.
The most iconic of these villages is certainly Masca and the Masca Valley Trail is one of my favorites on the island.
This village is perched precariously on a rock needle and is surrounded by the grandest mountains you have ever seen.
This awe-inspiring sight will make the hairs on the back of your neck stand up.
10. An Unforgettable Vista at Parque Taoro
Located at the top of a hill behind the town is one of the best things to see in Puerto de la Cruz, the 100,000 m2 Parque Taoro.
It has the best view over the town with a spectacular vista along the coast. If you are lucky, you can catch a beautiful sunset as the sun falls behind the ocean.
You will have to work to enjoy this sight, taking a long walk behind the town and up the hill that Parque Taoro sits on.
Some visitors have reflected that this task is "only for good legs." Luckily, this location is not just a wonderful view but is a lovely place to spend time.
Locals enjoy it as the best place to take their daily exercise, and you will likely see several runners speeding by under the palm trees and next to the waterfalls.
11. Watch Puerto de la Cruz Carnival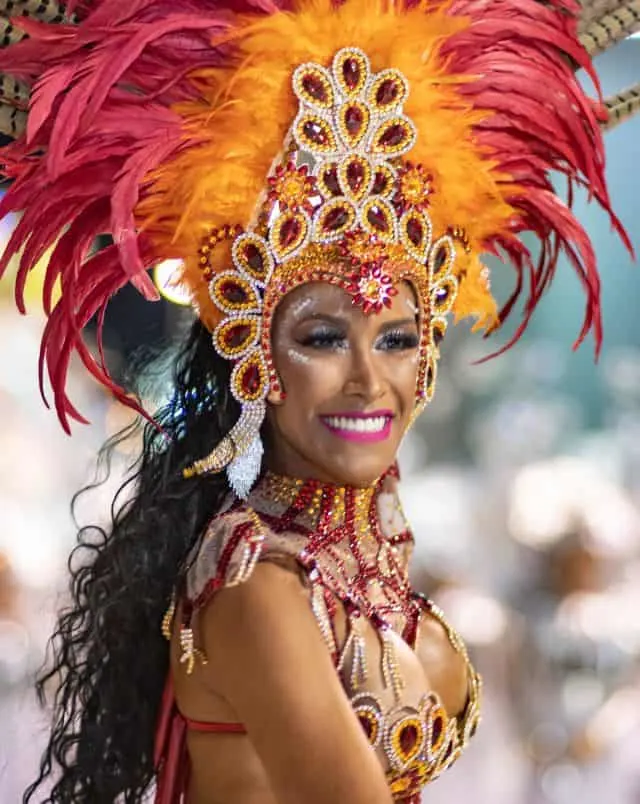 There are many Puerto de la Cruz events, making for a jam-packed calendar. However, the Puerto de la Cruz carnival is among the most popular.
This is the second-largest carnival and is by far the most unique.
The main highlight is Mascarita Ponte Tacon, or the Men's Marathon in High Heels!
This event sparks much hilarity throughout Puerto de la Cruz as the men race each other through the town streets in fancy dress.
There are many other carnival events to enjoy, usually running for one month from mid-February.
At the start of March, you can enjoy Coso Apotheosis, considered the main event of the carnival, which involves a grand parade through the town.
Don't worry if you will not be visiting during this time of the year. If you want to enjoy a carnival atmosphere, there is also the summer carnival for you to experience.
This event usually runs from late August to early September.
12. Take Pictures at the Puerto Street Art Project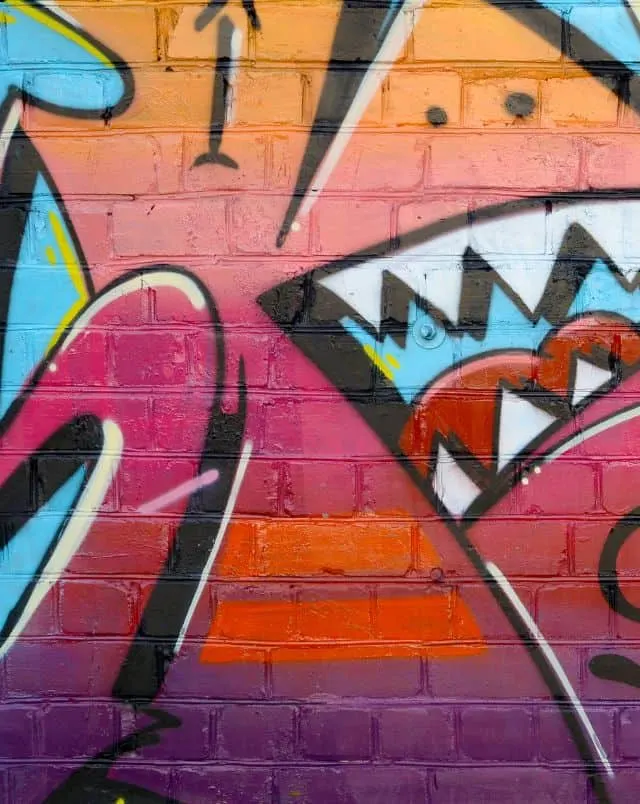 One of the most famous activities Puerto de la Cruz has on offer is to capture your next profile picture at the Puerto Street Art Project.
Here, you can find unique art that blends the cultures that have come to Tenerife over the past centuries.
It is located in the heart of Puerto de la Cruz's old town: La Ranilla.
Most visitors can look around the entire project within an hour, making it a perfect morning activity to enjoy before you head to the beach for the hottest part of the day.
After you have taken in the variety of murals, you will be perfectly positioned to enjoy the other activities Puerto de la Cruz offers.
It is especially popular to enjoy local cuisine from the nearby restaurants.
13. Dive into a Murder Mystery at the Agatha Christie Steps
Another of the more quaint things to do in Puerto de la Cruz, Tenerife, is to walk on the Agatha Christie Steps.
You can find colorful steps going up a hill at this quirky location. Each of these steps is painted to look like the spine of a book.
Why not capture a picture with your favorite of her works?
This isn't just a random attraction to try and bring English tourists to the area.
These steps were painted in recognition of her visit to the town in 1927 to recover emotionally from an excruciating divorce.
At the end of her trip, she wrote The Mysterious Mister Quin, inspired by her time on the island.
Puerto de la Cruz remembers her each year at the Agatha Christie Festival, which you can enjoy if you plan to visit Tenerife in November.
14. Guard the Island from Castillo de San Felipe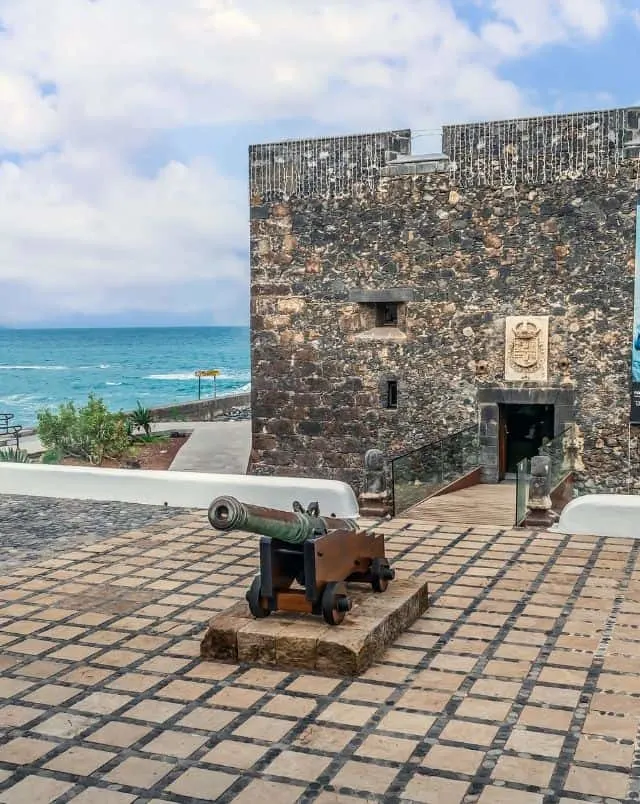 In 1604, Castillo de San Felipe was built because the local government feared pirate invasions.
It is a small square fortress that looks out to sea, watching to raise the alarm about incoming pirates.
You can now enjoy galleries and concerts from local artists from this venue. They are dedicated to showcasing local contemporary art, theatre, and dance.
However, Castillo de San Felipe is one of the great things to do in Puerto de la Cruz if you have children. Like all great fortresses, San Felipe has a cannon.
All kids will love to have their picture taken with it, pretending to fire cannonballs at incoming pirates.
15. Round Off Your Trip with a Local Nightcap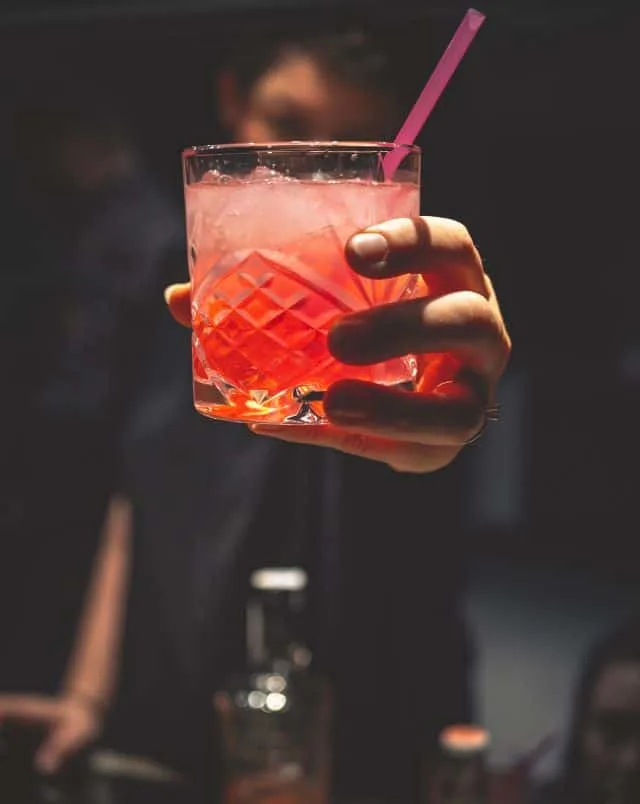 Nearly all cultures on Earth enjoy relaxing with a drink, be that a coffee or something a little stronger.
The locals at Puerto de la Cruz like to combine the two in the local specialty, a zaperoco.
This drink is similar to the barraquito, which can be enjoyed elsewhere in the Canary Islands.
It features a frothy coffee with a generous addition of Licor 43. It is topped with cinnamon and lemon and presents itself as magical layers.
After you have enjoyed all the Puerto de la Cruz things to do, I can think of no better way to cap off your trip than to sip these magical drinks looking out to sea for the last time.
That will be a great opportunity to reflect on everything you have enjoyed doing and surely plan to return to Tenerife quickly.
You could also check out some of the nightclubs in Tenerife and spend the night dancing away and making new friends.
---
Puerto de la Cruz is one of the island's most iconic places to visit.
The beaches, zoos, and fortresses are perfect if you want to bring your children along on holiday.
Meanwhile, couples and friends can enjoy a huge amount of things to do in Puerto de la Cruz at night.
Make sure to look over this list and plan your trip perfectly before you visit the island.
You don't want to miss anything, and using your time well will ensure you never forget your time in this magical place.
---
Short FAQs About the Best Things to do in Puerto de la Cruz
Is Puerto de la Cruz expensive?
Tenerife is not a particularly expensive destination and despite being a major city, Puerto de la Cruz is no more expensive than the rest of the island.
Is Puerto de la Cruz Tenerife lively?
Yes! Puerto de la Cruz always has something going on, be it day or night or the middle of the week. The nightlife in Puerto de la Cruz is less lively compared to places like Costa Adeje, but there is still more than enough to enjoy!
What is Puerto de la Cruz known for?
Puerto de la Cruz is world-famous for its delicious wines. It's also known for being one of the first tourism destinations in the world ever!
---
Before You Go: Top Tips for your Trip
---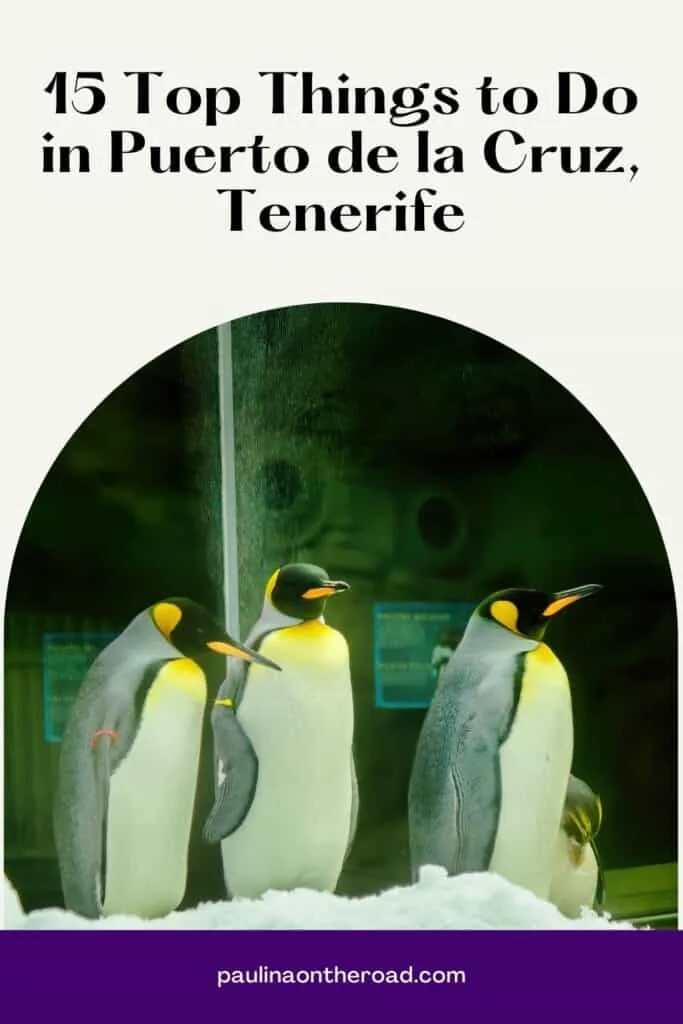 ---
Hola! I am Paulina, a fervent travelette who crossed the Atlantic Ocean by Boat HitchHiking. On my blog, you'll find all the tips to make the most of your holiday. Get ready to enjoy outdoor and sustainable travel like hiking, cycling or sailing. Let's hit the road together!