Guide to the best clubs in Tenerife to ensure you enjoy the best Tenerife night life has to offer.
If you want to travel Tenerife, you probably know the island has a bit of a reputation as a party island.
In fact, scores of people between 18 and 30 fly out just to enjoy the best nightclubs in Tenerife.
However, there are so many Tenerife night clubs that some visitors need help to get started.
That's why I've put together an article breaking down what is on offer and introducing you to the top venues you can choose from.
My list features nightclubs in Tenerife in every popular tourist destination and for every budget.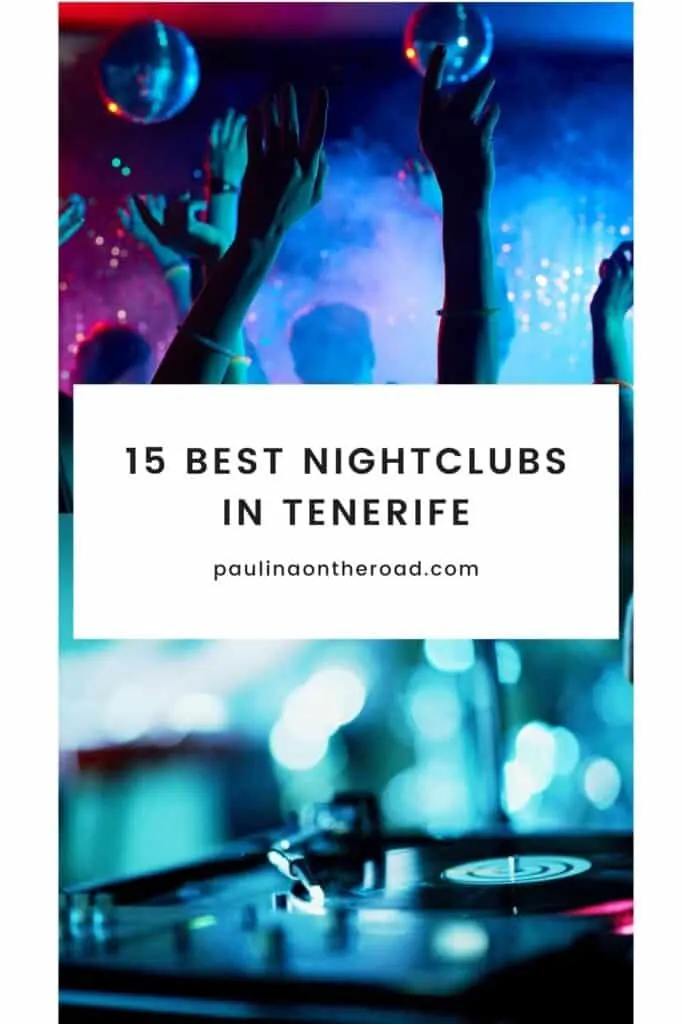 Pssst…!!?? You can't get enough of Tenerife? Have a look at my other posts:
This blog is supported by you, dear reader. If you purchase through a link, I earn a small commission. As an Amazon Affiliate, I earn from qualifying purchases.
Top resources to travel Tenerife
⚘ Avoid tourist traps and get the "Tenerife Like a Local" itinerary for less than 10€. – Get it here

✈ Book cheap flights to Tenerife with Skyscanner

✔ Book tours in Tenerife with GetYourGuide

➳ Find the best hotels in Tenerife with Trivago & holiday rentals with VRBO

❖ Rent a car with the best discounts at DiscoverCars

✎ Never leave without travel insurance. I get mine at HeyMondo. It is easy to set up, cheap, and reliable.

$ Withdraw money without hidden fees and avoid exchange rates with Wise (you'll get a free card on top!)
Overview: Top 5 Nightclubs in Tenerife
Magic Lounge Club
Achaman Discopub
Babylon Disco Gay Club
Tramps de King of Clubs
Casablanca Disco Bar
1. Achaman Discopub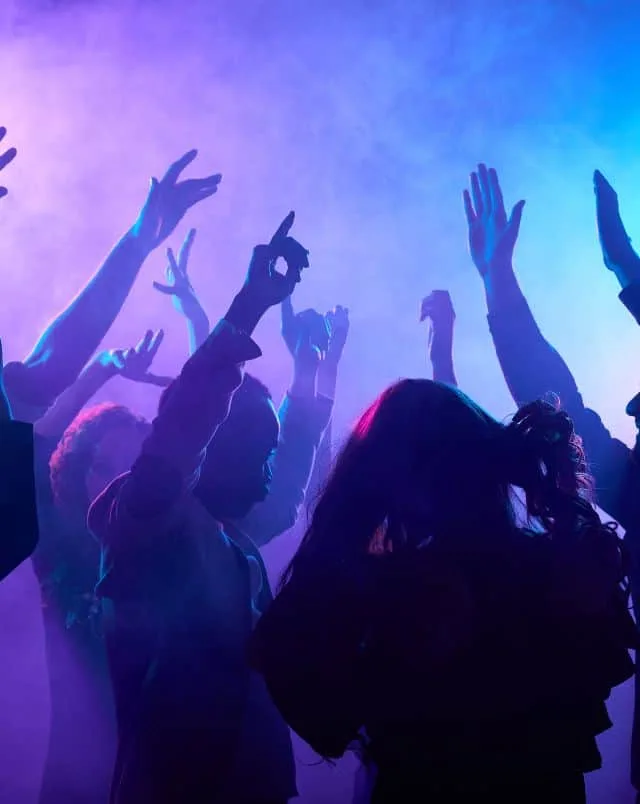 Huge amounts of visitors to the island enjoy the Costa Adeje Tenerife nightlife and most night end at Achaman's Discopub.
This haven for cocktails and Latin music lovers is open seven days a week until 6 AM, so you have no excuse to leave before the sun comes up.
Visitors love this venue over many other pubs, bars, and nightclubs in Costa Adeje because of the atmosphere.
It could not be further from the bars in Tenerife that are based on English pubs.
This is where the locals love to spend their Saturday night, giving you a chance for an authentic experience and to share drinks with the people who call Tenerife their home.
This venue is also a great place in the day because they host salsa and bachata classes.
Show the locals your new skills by going out dancing as soon as your class is over.
Fortunately, many of the top hotels in Costa Adeje are nearby, so you can dance and drink the night away and get home easily.
2. Papagayo Beach Club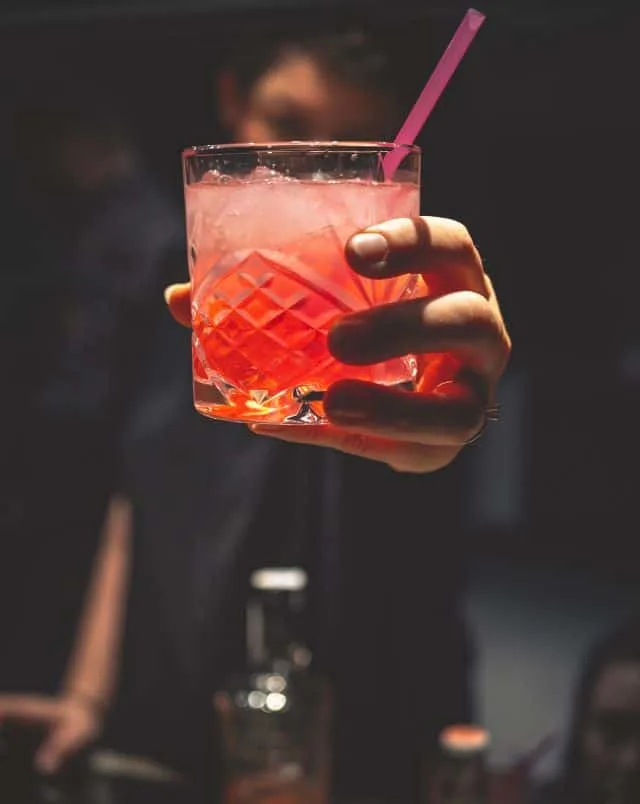 The island is known for its warm nights and brilliant beaches in Tenerife.
Few night clubs in Tenerife combine the two as well as Papagayo Beach Club, an open-air bar that sits on the immensely popular Playa de las Americas.
What sets Papagayo aside from the other nightclubs Playa de las Americas has is the massive variety of music they play as the sun sets over the horizon.
Papagayo Beach Club also offers local food to keep you partying until they close at 4 AM. There is an on-site restaurant offering a good variety of dishes.
This is one of the most popular nightclubs in Playa de las Americas, so make sure you arrive a bit earlier than usual and be prepared to queue up to get in.
3. Bambú Lounge & Bar Tenerife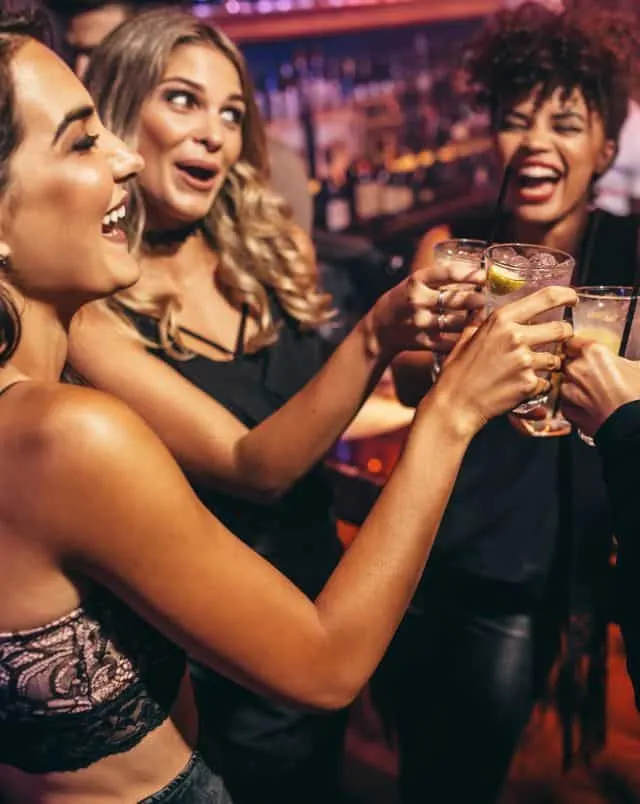 Tenerife nightlife has a wide variety, from budget clubs designed for teenage tourists on their first adult holiday to luxury establishments like Bambú Lounge & Bar.
This is one of the most beautiful nightclubs in Tenerife, with a spacious area to relax with authentic Balinese design.
Bambú Lounge & Bar isn't just about getting drunk with friends. It is a chance to open yourself up to new experiences.
The expert mixologists use premium spirits to create cocktails like nothing you have tried before.
If you really want to treat your friends, you can invest in table service and enjoy the finest wines that can be bought on the island.
4. Monkey Beach Club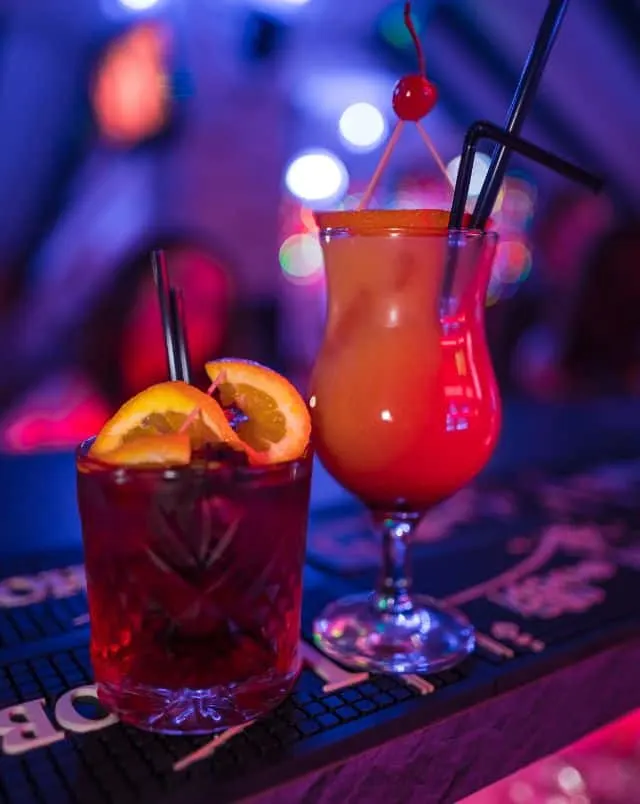 Monkey Beach Club, located next to Playa de Troya, is amongst the best things to do in Tenerife at night.
It is an excellent location for tourists to dance and drink the night away, enjoying the Afrobeat and Latin music pumped out by resident DJs Alberto Dimeo and Juan Fierro.
If you want some time away from the dancing, you can return to the lounge area and watch the lights of La Gomera.
Monkey Beach Club can get very busy, particularly at peak season, as it is a popular destination for people seeking the famous Costa Adeje, Tenerife nightlife.
You might get better access if you visit for Christmas in Tenerife during the offseason and avoid coming on a weekend.
5. Magic Lounge Club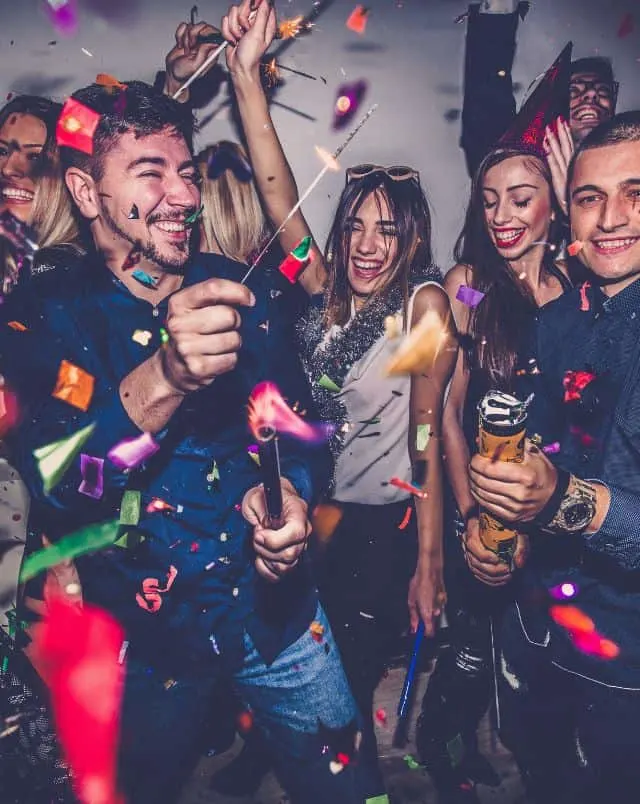 The night clubs Tenerife can offer are more than just a place to drink and meet people.
They are a great opportunity to experience new music from the best DJs in the Canary Islands.
There is no better place for music fans than Magic Lounge Club, where promoters book world-famous DJs and artists.
Magic Lounge Club also caters brilliantly for bachelorette and hen parties.
You can start the night with a cocktail-making masterclass before enjoying fresh food from the kitchen.
Your group will then be assigned a booth where you can enjoy drinks packages and dance all night long.
6. Tramps de King of Clubs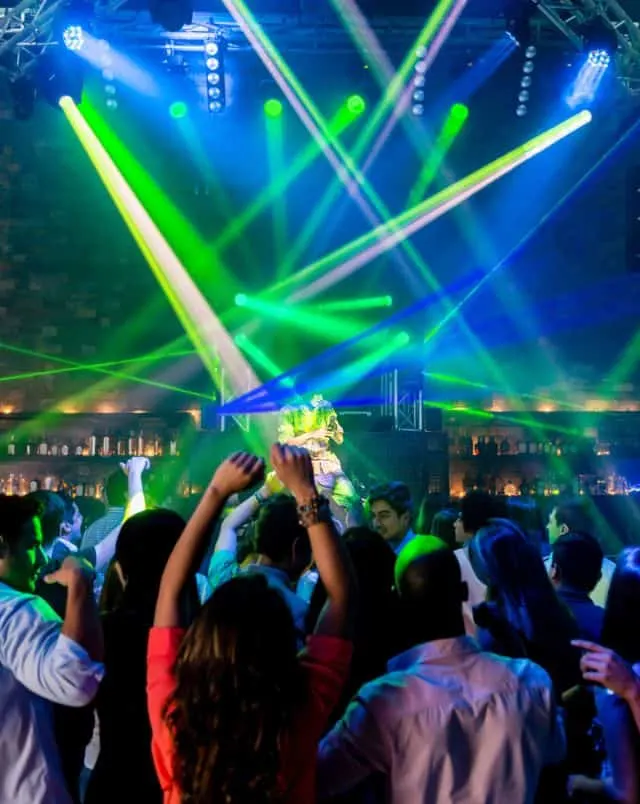 While many nightclubs in Tenerife have brilliant lounge areas to relax away from the dancefloor, few have multiple DJ rooms where you can try out different types of music.
Tramps has a reputation as one of the best clubs in Tenerife because its unrivaled size allows it to offer more DJ rooms than its competitors.
Tramps also has a world-renowned reputation, allowing it to book the biggest DJs for its summer season continuously, and you can find tickets to their events on the website.
Another factor that attracts thousands of tourists to Tramps is their head-turning VIP packages.
Their best is the Diamond VIP package which can help you to party like a king with a booth for ten people, three bottles of spirits, three bottles of Moët & Chandon Rosé, and as many mixers as you want.
7. Babylon Disco Gay Club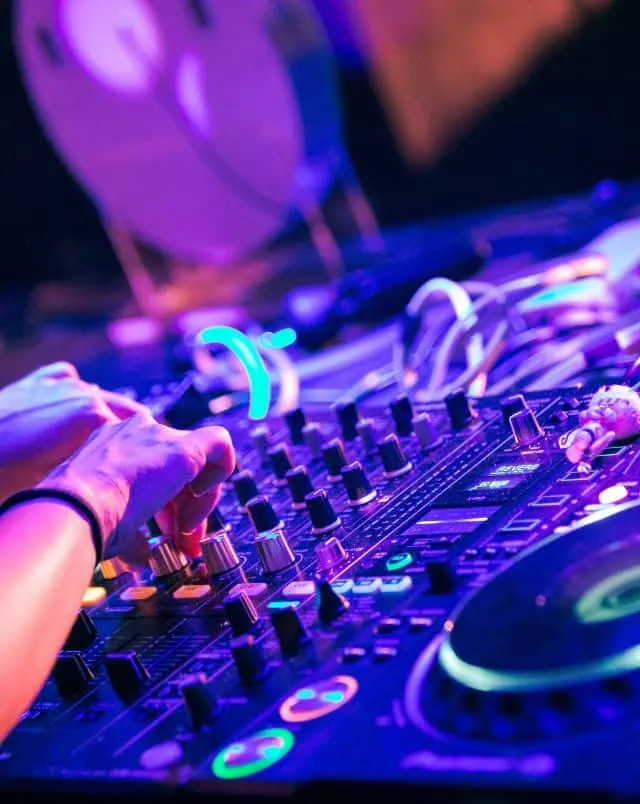 Going to one of the biggest nightclubs in Tenerife can be a daunting and expensive experience.
This is not the case for the incredibly welcoming and reasonably priced Babylon Disco Gay Club, where members of the LGBTQ+ community in Playa de Las Americas have congregated for years.
Despite being a small club, Babylon continuously punches above its weight because of the fantastic nights that they organize.
You can enjoy themed disco nights, live shows, and drag events. You won't get a better chance to dress up on the island than this.
8. Bongó Anaga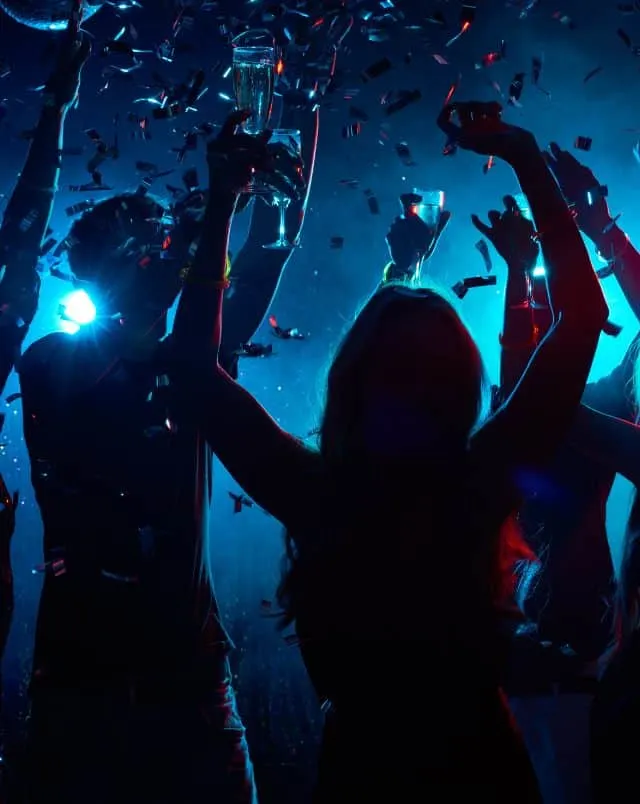 Most of the nightclubs on my list are near the beaches in South Tenerife, but you can also have a great party in North Tenerife, particularly at Puerto de la Cruz nightclubs like Bongó Anaga.
As a nightclub in a less busy Tenerife party area, you can expect to encounter staff that are far less stressed and more attentive to your needs.
It is for this reason that Bongó Anaga has developed a reputation for being a safe and comfortable place to party.
Located in Tenerife's capital city, Bongó Anaga is rarely the central part of a visitor's experience.
However, it is a great place to enjoy if you want to take some time away from the brilliant culture in Puerto de la Cruz and experience something different.
9. Le Club – Tenerife Beach Club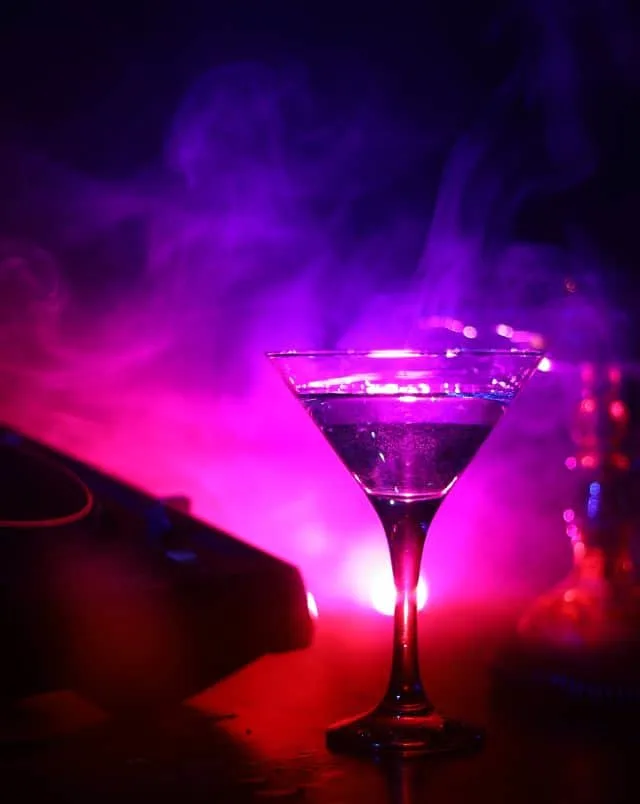 Fañabé Beach is one of the island's most popular destinations, and as day turns to night, its visitors head over to Le Club, Fañabé's best nightclub.
They have a range of leading resident DJs that will get you dancing, and their Balinese beds are a comfortable place to take a moment out to relax.
Please reserve beds in advance so you don't miss out.
Le Club is also a popular way to experience the best Fañabé Beach offers in the daytime.
They have a range of watersports equipment which is the perfect way to release adrenaline if you are getting restless on the beach.
10. Punta Cana Disco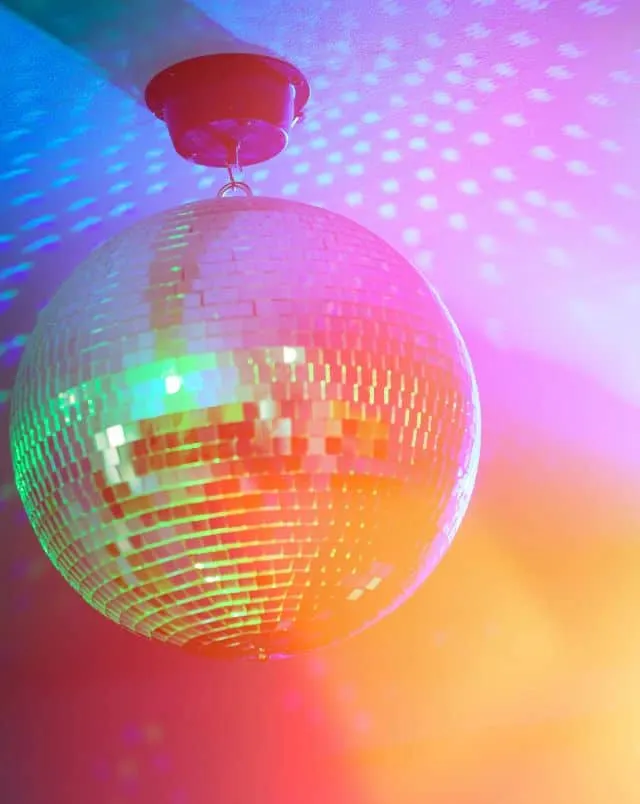 Most of the time, you will want to visit a nightclub when the sun has set hours ago.
This is different for bars in Los Cristianos which usually offer a spectacular ocean view during sunset and twilight.
For this reason, you should come to the trendy Punta Cana Disco early in your night out.
However, it is also a location to enjoy laidback dancing and conversation after dark.
They play the best mainstream music and keep you in the mood with all your favorite cocktails.
11. Blanco Bar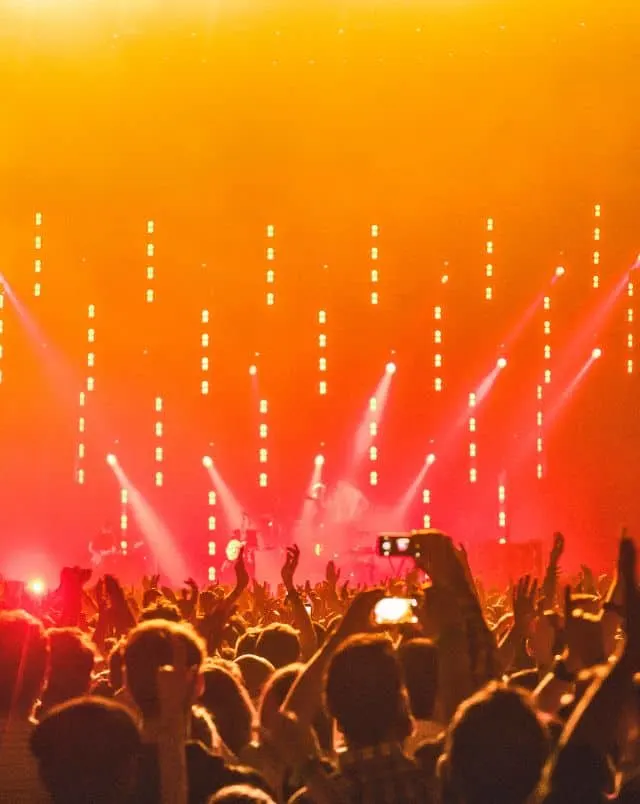 Blanco Bar is one of a kind of all the Puerto de la Cruz nightclubs. At the top of many people's lists of things to do in Puerto de la Cruz is the comedy night regularly held there.
Stand-up comedy and improv can be hard to find in Tenerife, making Blanco Bar unmissable.
However, Blanco Bar still ranks amongst the best nightclubs in Tenerife when the comedy is not on.
Downstairs, you will find a spacious, attractive dance floor pumping out the most exciting Latin beats.
Meanwhile, upstairs you can find a great lounge area with lookout windows offering one of the best ocean views in Puerto de la Cruz.
The games room is also a unique aspect of this unique nightclub Tenerife has to offer, allowing you to challenge your friends to a game of darts or pool.
12. Kaluna Beach Club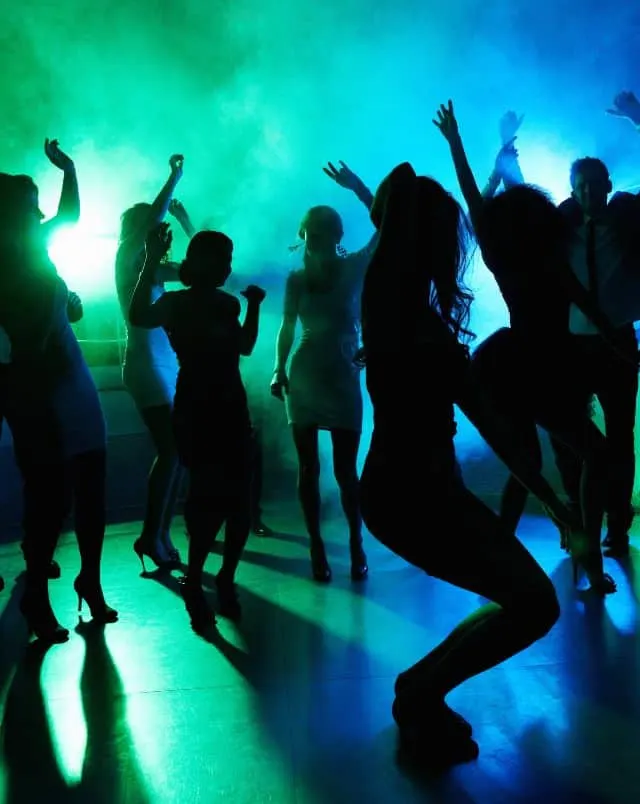 Kaluna Beach Club also hosts one of the best things to do in Costa Adeje at night on New Year's Eve.
Their party lasts long into the morning while guests dance to chart-topping music or lounge and chat in Kaluna's infinity pools.
Sometimes, they even have foam parties on New Year's Eve, covering the dancing revelers in a thick foam while they count down to midnight.
The party at Kaluna doesn't stop when the sun comes up, and it is a great place to enjoy a daytime party.
This is the perfect place to meet your fellow holidaymakers, lounging in the sun on the Balinese beds.
Kaluna is one of the most popular nightclubs in Tenerife, particularly for hen and stag dos. Make sure that you book in advance to guarantee a spot.
13. Casablanca Disco Bar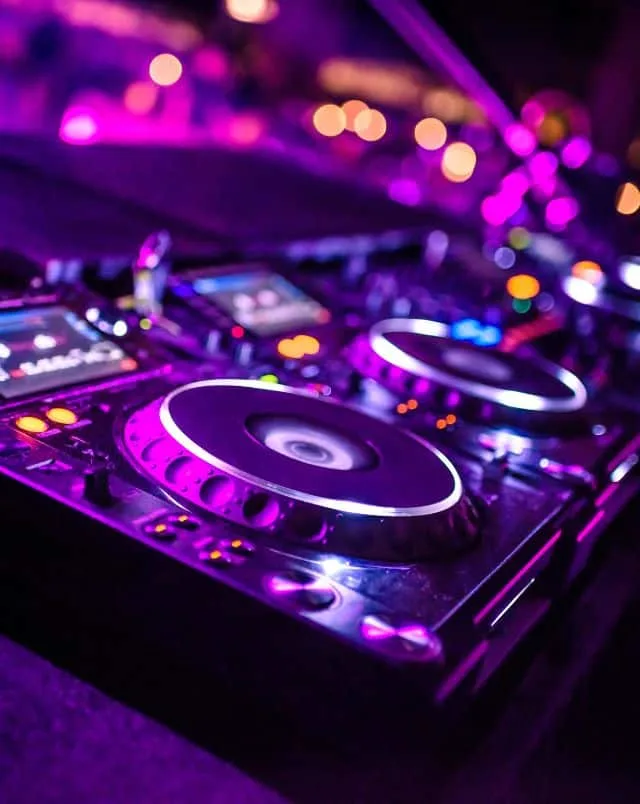 My list can only cover a handful of the scores of bars and clubs you can discover on the island, but it would not be complete with a venue that has become an institution amongst the nightclubs in Tenerife.
Casablanca Disco Bar has been setting the standard for others to follow for the past 32 years.
Opening at 4 PM and running late into the night, Casablanca is the perfect place for you if you are a wine, spirits, and cocktail aficionado. Their menu is endless, and it is impossible to try everything.
It is recommended that you book a table online if you want to visit Casablanca Disco Bar.
14. Crows Nest Club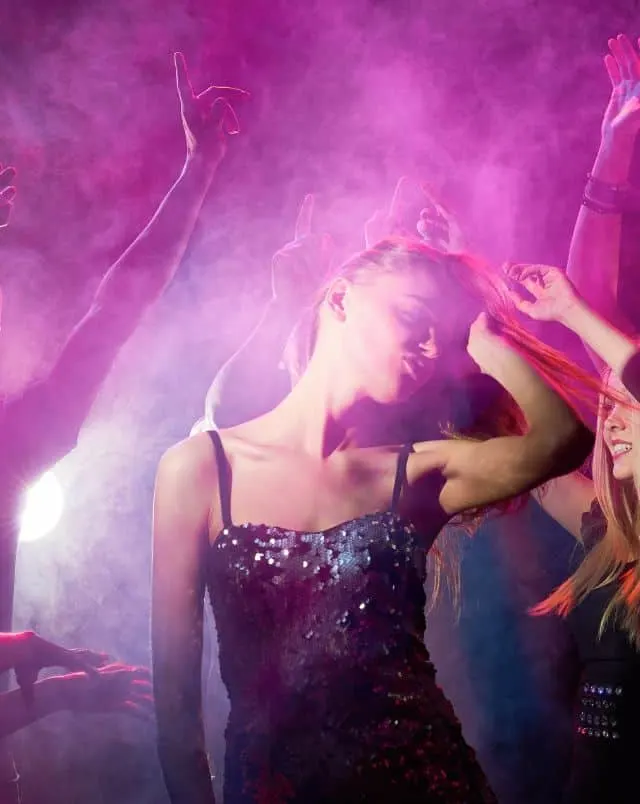 Crows Nest Club is another great club in Playa de las Americas, and it is perfect for fans of heavier and less mainstream music.
It is now run by Andy, a well-known DJ in the town. He curates line-ups of DJs specializing in techno, house, and tech house.
If you are the kind of music fan that would try to get into Berghain, this is the Tenerife nightclub for you.
You won't need to book to go to Crows Nest Club. However, it is hard to find as it is located in the back of a larger building.
Give yourself plenty of time so that you don't waste all your partying time trying to find the venue.
15. Bulls Head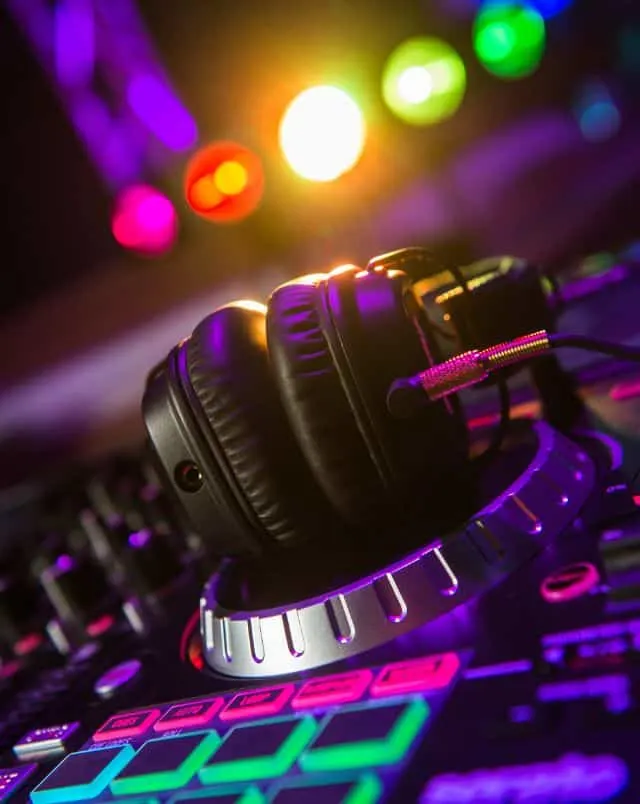 Bars and nightclubs aren't the only places to discover what to do in Tenerife at night.
There are scores of pubs to choose from, which follow the British style while remaining authentic to the Tenerife culture.
The Bulls Head in Playa de las Americas is a charming and rustic pub that is full of tourists most nights and open until 3 AM.
Pubs like these are the best place to find familiar live music.
Their resident band Vagabonds frequently plays there, covering classics from Jimi Hendrix, Kings of Leon, and more.
With prices at just 3 euros for a pint, this is the perfect place to belt out your favorite songs.
---
Tenerife has all the clubbing credentials of any great party island.
There are so many places to party, and great clubs can be found on the most popular beaches.
However, with so many options, it can be challenging to ensure you don't waste a valuable night of your holiday in a venue that isn't right for you.
Make sure to look back over this list before you travel out so that you can experience all of these amazing things to do in Tenerife.
---
Short FAQs About Nightclubs in Tenerife
Does Tenerife have good nightlife?
Absolutely! In fact, the island is known for its epic nightlife. You'll find lots of amazing nightclubs in Tenerife that will blow you away.
What are the best places in Tenerife for nightlife?
Generally, South Tenerife has a better nightlife scene. Costa Adeje and Playa de las Americas are the best Tenerife party areas.
Is Tenerife safe at night?
Tenerife at night is relatively safe, however, it is not advisable to go out or walk alone at night, and to always stay in well-lit areas.
---
Before You Go: Top Tips for your Trip
---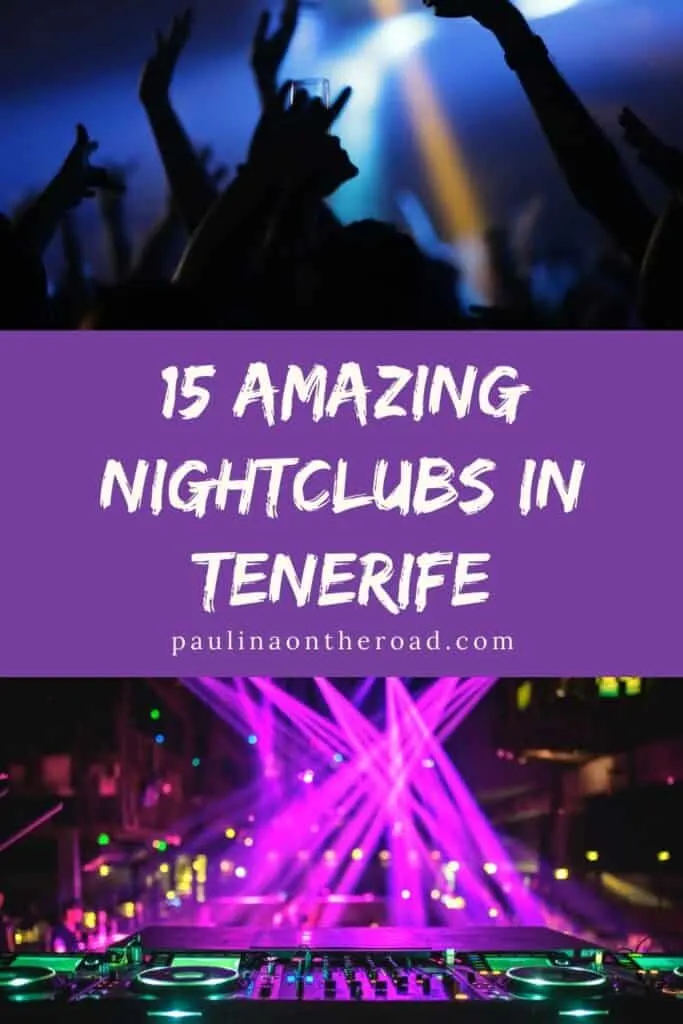 ---
Hola! I am Paulina, a fervent travelette who crossed the Atlantic Ocean by Boat HitchHiking. On my blog, you'll find all the tips to make the most of your holiday. Get ready to enjoy outdoor and sustainable travel like hiking, cycling or sailing. Let's hit the road together!