Tenerife is the largest of the seven Canary Islands in Spain, attracting over six million visitors each year.
The weather is the number one reason most people flock to Tenerife to enjoy almost guaranteed sunshine all year round.
It is widely known for its Carnival in Santa Cruz de Tenerife and boasts a wide array of beaches and other famous attractions, making Tenerife great to visit with kids and family.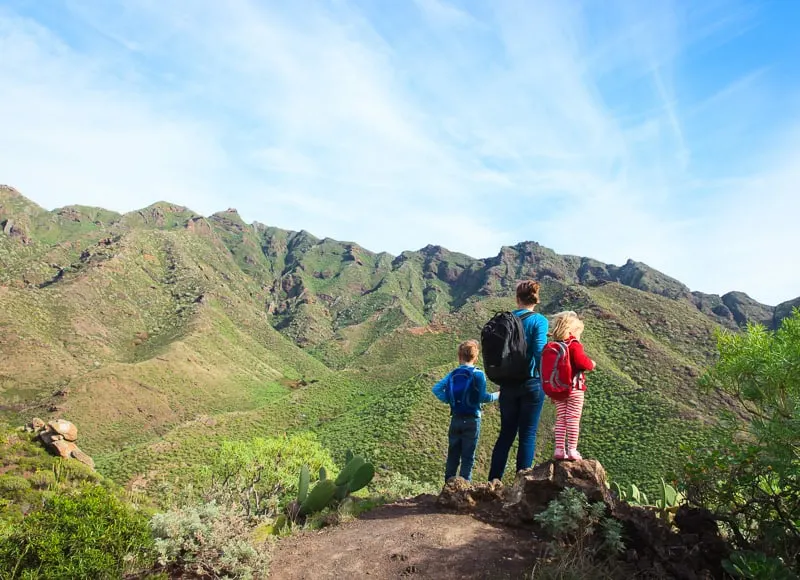 Medieval jousting and Tarzan style swinging through forests, sliding through a shark aquarium, submarine safari, and hand-feeding monkeys, these are only some of the awesome things to do in Tenerife for kids.
In this post, I will share with you a list of the best things to do in Tenerife for families. But be aware, some of these activities are guaranteed fun for "adults" too!
My recommendations are based on my professional experience in the (kids) entertainment and travel sector.
Top resources to travel Tenerife
⚘ Avoid tourist traps and get the "Tenerife Like a Local" itinerary for less than 10€. – Get it here

✈ Book cheap flights to Tenerife with Skyscanner

✔ Book tours in Tenerife with GetYourGuide

➳ Find the best hotels in Tenerife with Trivago

➳ Enjoy gorgeous holiday rentals in Tenerife with VRBO

❖ Rent a car with the best discounts at DiscoverCars

☘ Get the best discounted outdoor gear (outlet) at REI.com

✎ Never leave without travel insurance. I get mine at HeyMondo. It is easy to set up, cheap, and reliable.

$ Withdraw money without hidden fees and avoid exchange rates with Wise (you'll get a free card on top!)
Where to stay in Tenerife with Kids
With that said, most of you would be wondering where to stay with kids in Tenerife?
Tenerife has lots of types of accommodation to offer, from fancy hotels to private apartments and kids hotels. Have a look at the best family hotels in Tenerife too.
I would also recommend staying at one of the top family-friendly spa hotels in Tenerife so that you can unwind after a long day in a calming space.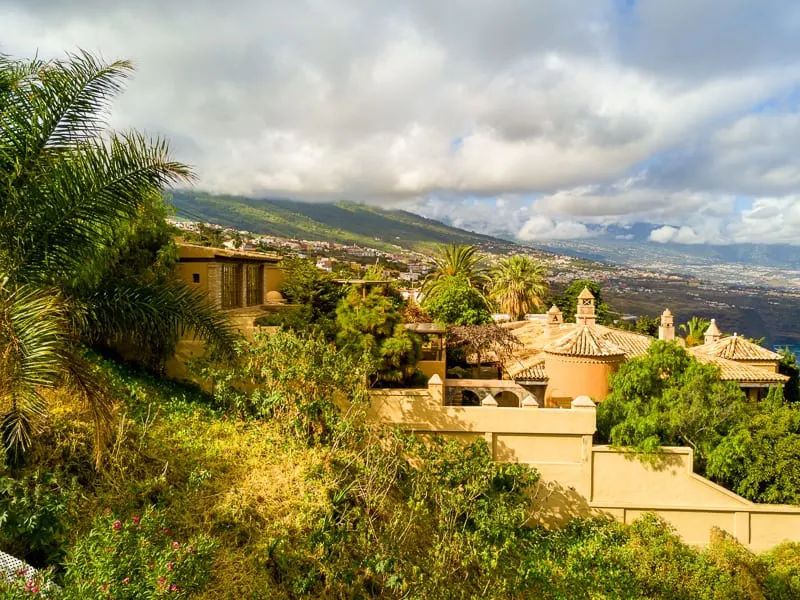 1. Renting a holiday villa
But why not feel like a local for a limited time and rent a villa in Tenerife? One of the great things about renting a villa as opposed to hotels is the vast amount of choice available.
Clickstay has a wide range of villas in Tenerife. The villas are ideal for family holidays as they are equipped with pool and appropriate activities for your child's age. It feels like home, you get to enjoy a local experience on the island like taste their cuisine, and you can tailor your villa to suit you.
There are also plenty of supermarkets in Tenerife where you will be able to buy all you need for your kids.
If you are looking for family resorts in Tenerife, I prepared this selection for you:
Book here your villa in Tenerife
2. Staying in family resorts in Tenerife:
Low budget
HD Parque Cristobal Tenerife ***
Parque Santiago IV ***
Globales Suneo Tamaimo Tropical ***
Mid-Range
Be Live Experience Playa La Arena ****
Hotel Cleopatra Palace ****
Green Garden Resort & Suites ****
Luxury
Roca Nivaria GH-Adrián Hoteles *****
Hotel Suite Villa Maria *****
Hard Rock Hotel Tenerife *****
READ: The Best Hotels in Tenerife for families
I have picked up some of the best things to do in Tenerife with kids that are sure to appeal to them as much as to their keepers. So, let's get started.
1. Visit the Thrilling Siam Park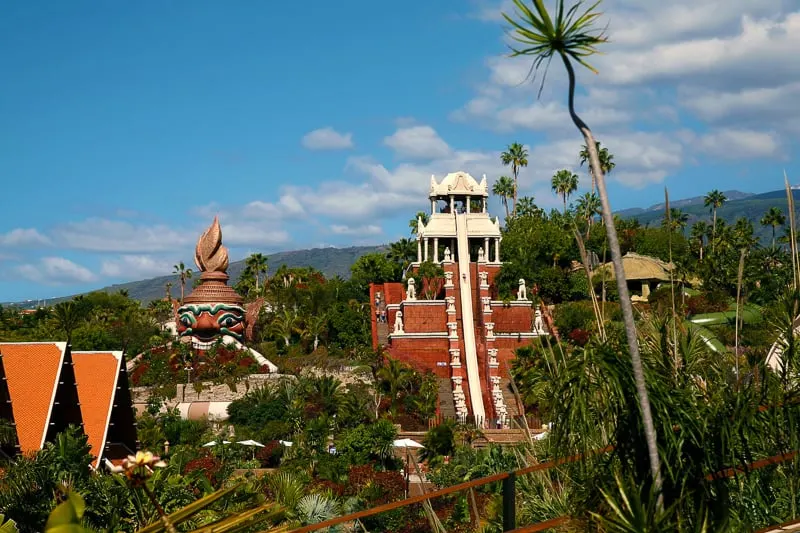 Voted as the world's best water park, Siam Park is a great family day out for everyone.
Located in Costa Adeje, the Siam Park is one of the biggest themed attractions on Tenerife featuring an impressive 28 m water slide.
It has various temples, oversized dragons and giant masks creating a little piece of Thailand on a hillside.
Lost City is specially designed for small kids to enjoy their day out. There are also lots of larger rides for older kids and adults.
Younger kids and toddlers will enjoy floating down the Mai Thai River or basking on the white sands of Siam Beach. There are also loads of special water rides designed for toddlers and younger kids.
Siam Park is thus a great activity for kids of any age, and definitely one of the top things to do in Costa Adeje.
It is also known as a green water park as the water used in rides is recycled to irrigate the extensive landscaping.
After you have had your fill of the rides, visit the floating Thai market or grab a meal at the on-site restaurant.
Siam Park is one of the most popular attractions on the island, thus it can get very difficult to get tickets. Make sure to book your Siam Park tickets in advance.
2. Whale and Dolphin Watching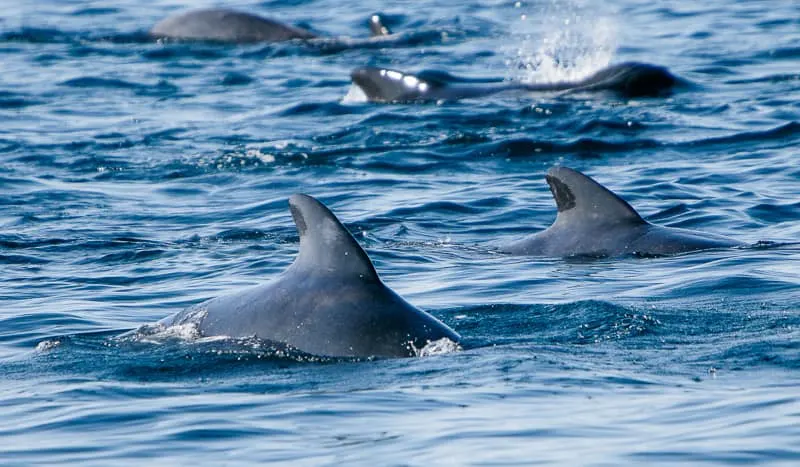 A variety of dolphin and whale watching excursions is one of the best things to do in south Tenerife, as well as a good choice, provided your kids don't get seasick.
Take to the southwest seas of Tenerife and it is almost guaranteed that you will see dolphins and whales. There are around 21 different species that frequent waters around Tenerife, with bottlenose dolphins and pilot whales being the most common.
Rare sightseeing includes sperm whales and orcas. Take a boat departing from Los Cristianos, Puerto Colon or Los Gigantes, with most trips taking 3 hours. Some boats are even decorated like pirate ships which are popular with the little ones.
It is recommended to take vessels affiliated with Tenerife's Quality Tourism Services as these follow recognized whale and dolphin watching guidelines. Check with your operator to ensure the boat is suitable for babies and toddlers.
Book here your Whale & Dolphin Watching Tour
3. Experience the Submarine Safari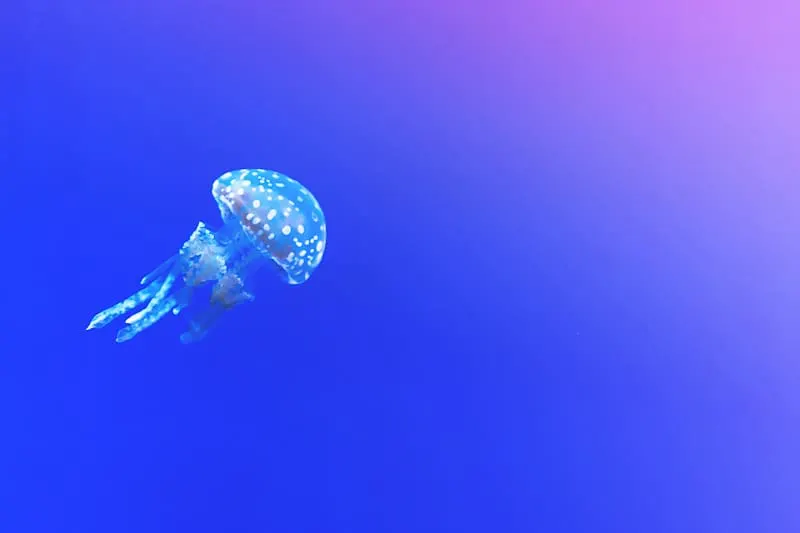 Experience a dive on board a real submarine in the unexplored waters of Marina San Miguel, on the South Shore of Tenerife. Your kids will love the true underwater world of Tenerife. Each dive carries a tour guide who will give you a comprehensive explanation about the dive and submarine.
Cameras are perfectly suitable for taking pictures inside the submarine.
Onboard the submarine, you and your kids will be allocated a personal seat, right in the front of the submarines large viewing ports, offering a total viewing pleasure to the outside underwater world. Each viewpoint has its own TV monitor giving you alternative viewing angles.
4. Jungle Park Las Aguilas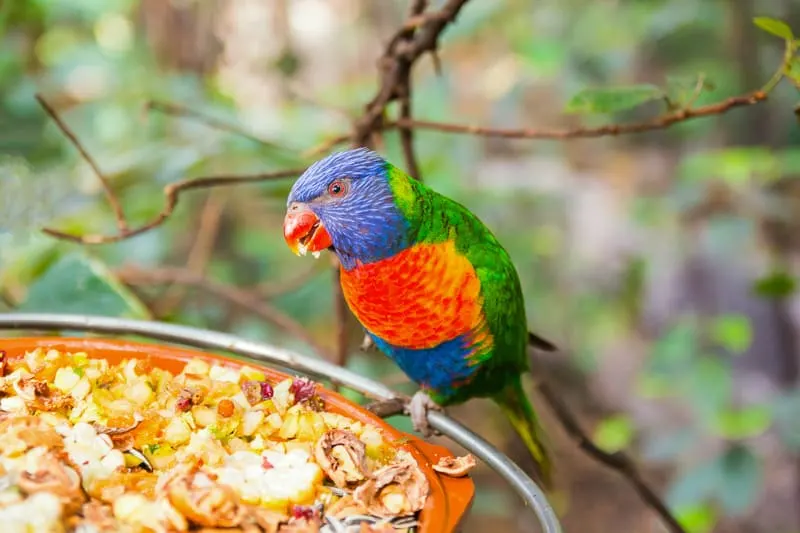 Jungle Park Las Aguilas in the South of Tenerife is a popular zoo that kids of all ages will love. The park is an authentic jungle with more than 300 animals and 100 species that delight their visitors every day of the year.
Here, you can enjoy an unforgettable experience along a route full of tunnels, hanging bridges, waterfalls, lagoons, and caves.
Among its many attractions, Jungle Park features a bird of prey show in which you can see vultures, eagles, and falcons flying freely and connecting with the public. There are also penguins on display, along with big cats and monkeys, and a host of other animals.
It is definitely one of the best places in south Tenerife to visit with kids.
Book here Jungle Park tickets in advance
5. Museum of Science and Cosmos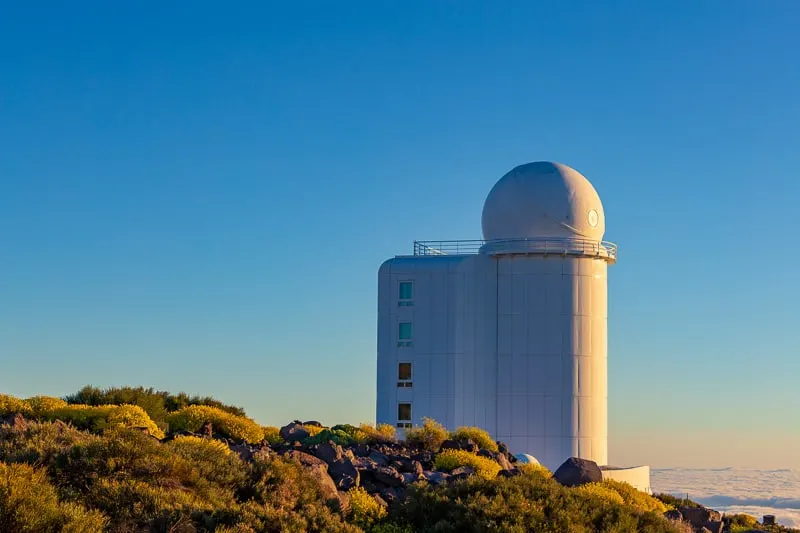 Fans of space will love visiting the Museum of Science and Cosmos, a mixture of a traditional museum and a theme park. Located in La Laguna in Tenerife, it is filled with over 70 interactive exhibits on the earth, sun, and the universe that kids will enjoy watching.
These exhibits offer children to learn about space in a fun hands-on way.
There are planetarium sessions, informative talks, educational workshops, shows and debates on films with scientific content, astronomy camps, and nights complement its range of exhibitions. This is a must-visit place in Tenerife with kids.
While you are already in the upper part of the island, you can't miss these things to do in Northern Tenerife.
6. Play Star Wars near Mount Teide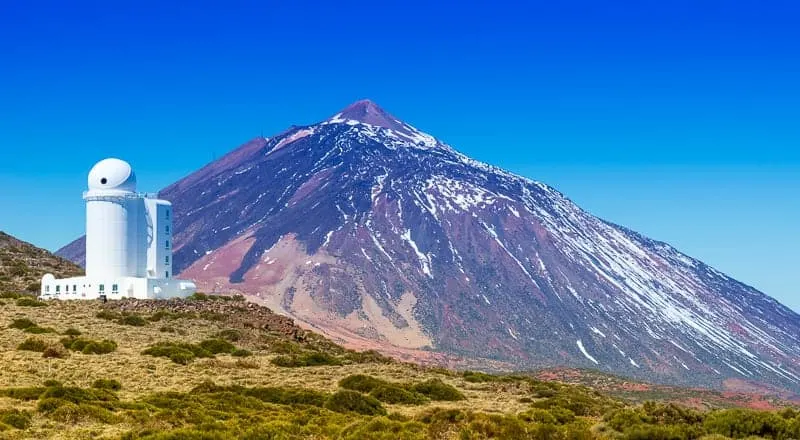 Mount Teide has the Teide National Park centrally located.
It is an amazing place to visit and has some of the best hikes in Tenerife.
Teide National Park is a World Heritage Site by UNESCO and one of the 12 wonders of Spain. A spectacular visual landscape gives you oxygen for the soul.
It is the most visited park ascending above the clouds at about 2,000 m. Enjoy moonscape, volcanic stones here and feel like in a Star Wars movie.
Book here your Mount Teide tour
Ascent to the MountTeide through the local villages, which are fascinating in themselves, then ascend onwards through the beautiful pine forests where the trees are a major part, until unfolding the unforgettable plateau, with its moon-like landscape.
Many films like Planet of the Apes and, recently, the Clash and Wrath of the Titans have been filmed here. The landscape is beautiful and you can easily spend the entire day here just wandering about.
READ: Insider Guide to Visiting Mount Teide
7. Head to Family Beaches in Tenerife
Your holiday won't be complete without taking the kids to the beach and you are spoilt for choice in Tenerife with an abundance of family-friendly beaches to choose from. The beaches on the island are ideal for youngsters, as the waters tend to be shallow.
Playa Las Teresitas Beach, located in San Andres, a fishing village, is very close to the capital city and one of the best beaches in South Tenerife.
The beach has fine golden sand and calm water as well as services like parking, changing rooms, toilets, sunbeds, lifeguards, bars, and local police.
Playa Las Vistas Beach is located in Los Cristianos, South of Tenerife. It is a tourist area with lots of atmosphere and plenty of coffee shops, restaurants, shops, and a tourist information center.
The promenade connects this beach with El Camisón beach (which is also a perfect beach to go with kids) and with Los Cristianos beach.
Other beaches include Playa El Medano Blue Flag Beach, Playa Jardin Beach, and Playa Fañabe Beach. All of them are located in or close to Costa Adeje.
There are many wonderful hotels in Costa Adeje with stunning views over the beaches.
These beaches offer various fun activities for kids like banana ride, group diving for families, swimming, mingling with dolphins and whales, watching the starry night sky, and much more.
READ: The Best Beaches in Tenerife
8. Take a Camel Ride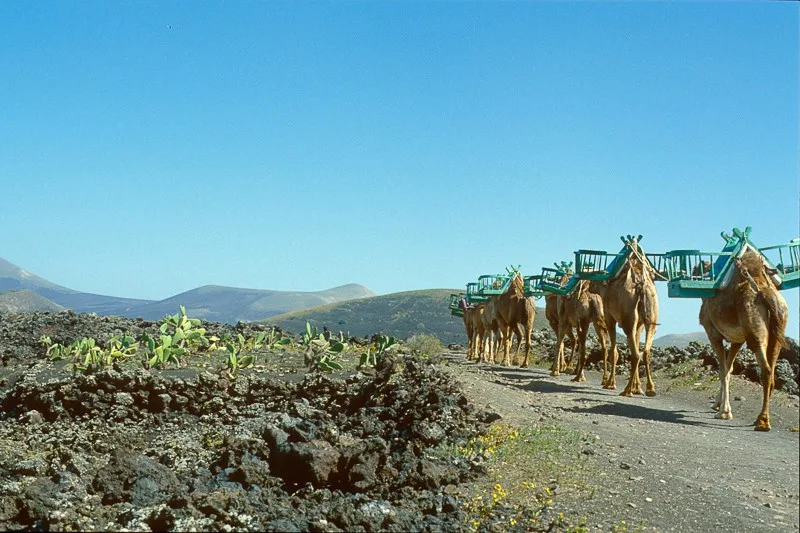 Camels used to be a common sight in the south of Tenerife. They were used in agriculture as they suited the terrain better than cows. So, climbing onto a camel's back in Tenerife isn't as unusual as it might seem.
Enjoy a day out at the camel park in South Tenerife. See the camels, experience a camel ride, visit the breeding center and a Canarian farm with locally grown cultivations.
There are a few camel parks dotted around the island, with the best being at El Tanque, Puerto de la Cruz, and the appropriately named La Camella.
There is also some good local food available with wine and there are handicrafts. Take a bus from the main hotels in Playa de Las Americas and Los Cristianos.
As camel riding is a very popular activity for families, I recommend booking your tickets in advance.
Book here your Camel Ride tickets
9. Swim in Lago Martianez, Puerto de la Cruz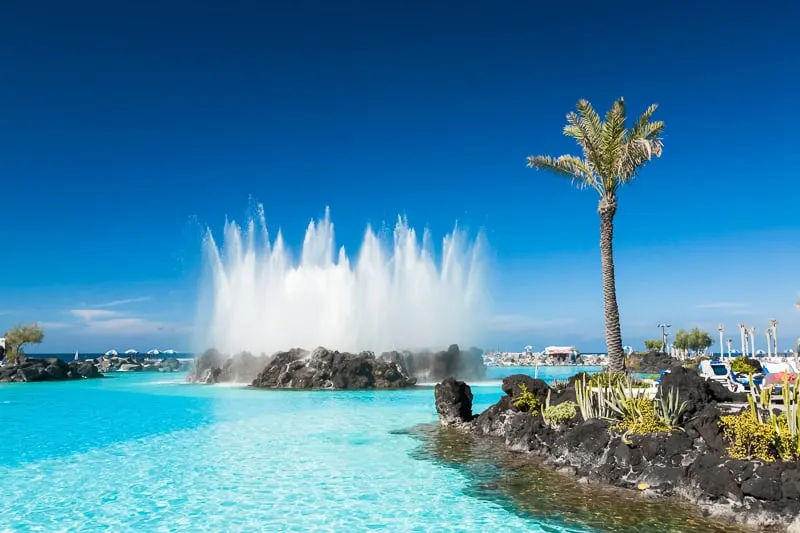 Playa de Martianez is a small-town beach in the vibrant cosmopolitan town of Puerto de la Cruz.
It is a black-sand beach stretching along a promenade, and in the background, large hotel buildings dominate the scene.
Situated right next to it is Lago Martianez, one of Tenerife's most celebrated attractions and one of the best things to do in Puerto de la Cruz.
The swimming pool complex is a huge man-made saltwater lake, designed by famous Lanzarote architect Cesár Manrique.
It's a series of lagoons, plunge pools, channels, and fountains set in sub-tropical surroundings. If you are interested in architecture, this one is a must!
The biggest pool is the size of a lake, the most exuberant fountain can be seen from miles away and the water from it falls back to earth with such force that it feels as though you're being bombarded by hailstones!
It is great fun to watch and enjoyed both by the kids and the adults.
Make sure to check out the best family-friendly hotels in Puerto de la Cruz if you plan on staying the night.
Book here fun activities in Puerto de la Cruz
10. Ride a Cable Car to Teide Volcano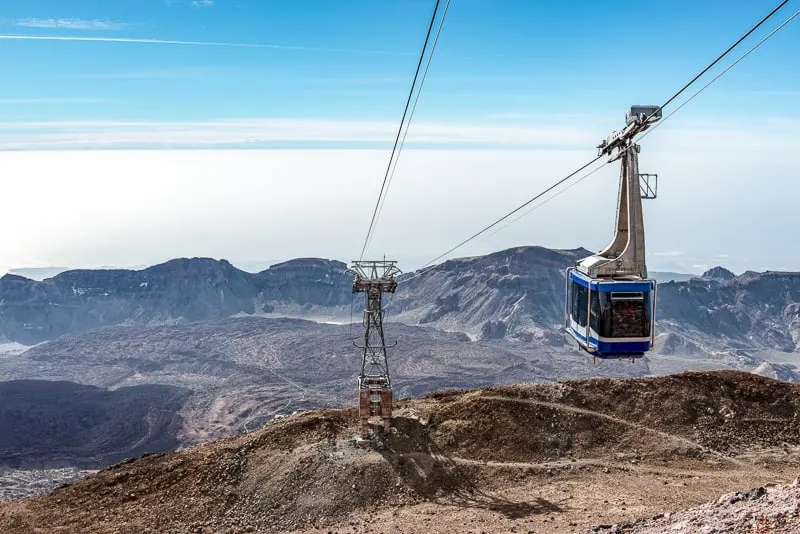 The famous Teide National Park is centrally located around Mount Teide and you will find the Mount Teide Cable Car, which offers you the best excursion to Spain's highest volcano. Live the experience of flying over a geological treasure where volcanoes, craters, and lava flows form an impressive array of colors and shapes that are unique in the world.
The lower station is easy to reach and stands at 2,356 m above sea level. It is equipped with two cabins that can hold a maximum of 44 passengers and travel to the top in under 8 minutes. The lower station offers spectacular views of the peaks surrounding Mount Teide. The upper station has a small foyer that leads directly outside.
It is equipped with Wi-Fi, toilets and Spain's highest public telephone. There is no coffee shop, and you are recommended to come prepared for changes in temperature.
During high-season, tickets for the Mount Teide Cable Car can be sold out, thus I strongly recommend booking yours in advance. Some of my friends couldn't visit because they didn't get their tickets in time.
Book here your Tenerife Cable Car Ticket
11. Visit Little Zoo – Monkey Park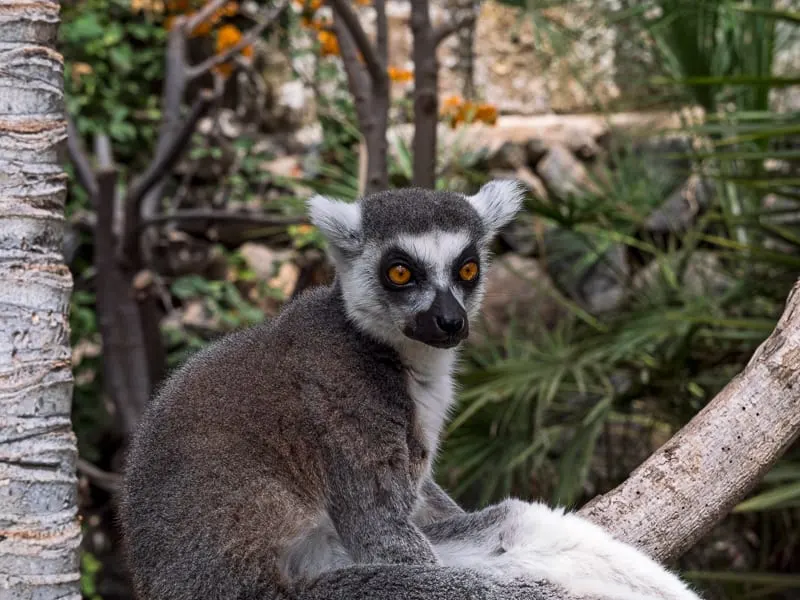 If you want to visit an animal park but don't want to spend an entire day there, then Monkey Park would be a good choice. Located in Arona, it is the biggest little zoo in the world. It is an international breeding center for endangered species of primates. Do not miss your chance to visit Monkey Park when in Tenerife.
Where this zoo differs from others on Tenerife and worldwide, is that you and your family can actually walk through the monkey's cages and feed them and all the animals you see in this zoo, and you will quickly see that each animal has its favorite food.
Book here fun activities in Puerto de la Cruz
12. Head to Garachico
Garachico is a very beautiful town on the northern coast of Tenerife. The town sits nestled at the bottom of tree-clad hills and is one of the most popular destinations for a day trip on Tenerife. There are no real beaches in Garachico but the rocks have been covered in walks made of crazy-paving, with open areas to sit and sunbathe.
READ: Northern Gems in Tenerife: Garachico & Icod de los Vinos
Several lovely sea-water swimming pools have been created in the volcanic rock. These are the safest places to swim and great for kids as the sea here is rather dangerous for swimming. The town streets are cobbled and narrow and there are lots of delightful buildings.
The main square, La Libertad, is very pretty with its lovely churches and attractive old monastery. There are various north Tenerife resorts here to stay.
Book here your North Tenerife tour
13. Do fun Watersports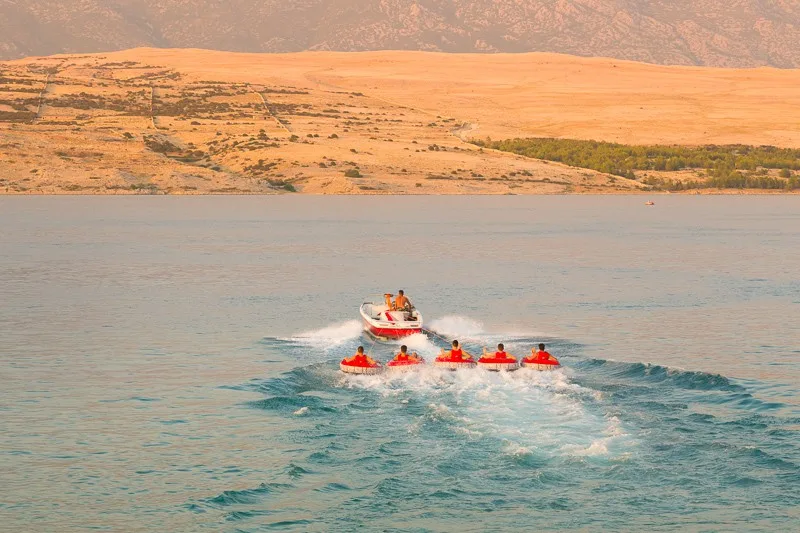 If water sports are your thing, Tenerife is the perfect place for you. The largest of the Canary Islands don't only offer sunshine and beaches for those in search of some well-earned relaxation, but it also boasts a variety of water activities suitable for everyone, including kids.
Go swimming on different Tenerife seashores, jet skiing or mingling with dolphins, kitesurfing, windsurfing, board surfing, paddle surfing, group diving for family fun, play water ball, watch water gymnastics, and many more activities.
Book here your Water Fun Xperience
14. Explore Jurassic Masca Valley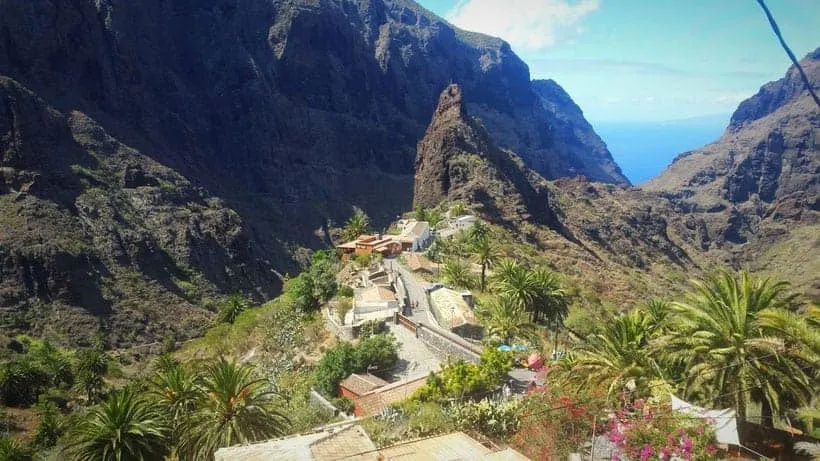 Masca Village is a spectacular area in the western part of Tenerife, Canary Islands. It is named after a tiny Masca village which is at around 600 meters above the sea level. This is a very popular touristic spot and many people take part in the Masca walk, a 4,5 kilometers descent through Masca gorge, from the village to the sea.
READ: How to hike Masca Gorge Trail
The narrow sections are the most memorable since they're filled with bizarre, swirling rock formations, vertical cliffs, and curious endemic vegetation. After around two hours of hiking down the gorge, the noise of waves breaks into the still, humid air which soon gives way to a sea breeze.
The path terminates at a pretty little black sand beach, a great place to relax and swim.
15. Stargazing at Mount Teide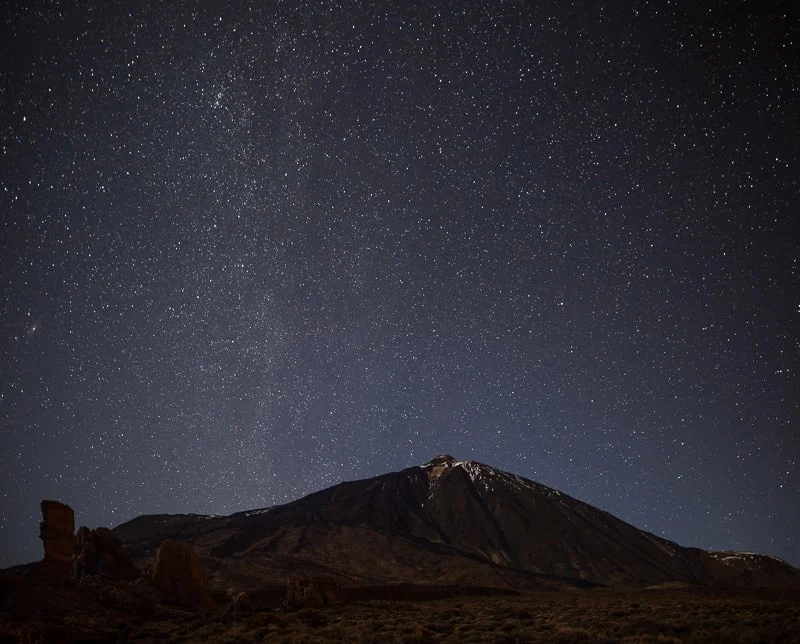 Mount Teide, the highest mountain of Spain and the highest volcano in Tenerife, has the Teide National Park. It is about a 1-hour drive from Costa Adeje and a great way to spend your day by the pool, You can visit Mount Teide in the evening and combine the trip with a spot of stargazing.
It is one of the best places in the world to gaze into a truly jet black night sky and see the stars in a way you would never have seen. If your kids are 12 or older, Teide by Night runs a sunset and stargazing excursion, which whisks you up and away on the cable car as night falls. This is the best part of Tenerife for families to watch the sun go down and watch the stars.
After the sunset, there's dinner and a guided tour of the galaxy from an astronomer.
Book here your Stargazing Tour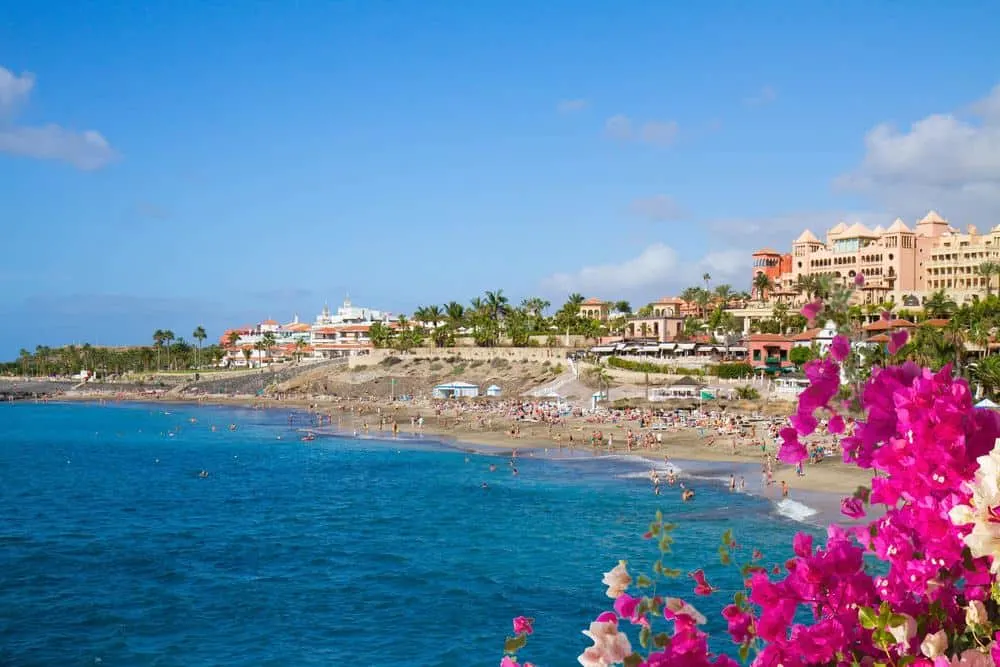 Summary
These are the best things to do in Tenerife with kids. Many of the activities mentioned above are available to pre-book tickets before your holiday so that you can get a better price.
The best season to visit this Canary Island is during Christmas, Easter, and Carnival season. The high season is from December to April and during July and August.
Getting around Tenerife is easy. Hire a car to discover the remote regions and national parks. However, make sure to pre-book a car seat. Car hire is generally around 40 € per day and you may have to pay extra for a car seat.
Buses are also available and cover most of the island. A tram line operates between Santa Cruz and La Laguna.
I hope that this post helps you know what activities you can do with your kids, which places to stay, how to travel, and enjoy your stay. Have a happy trip to Tenerife with your kids and enjoy your stay here!
---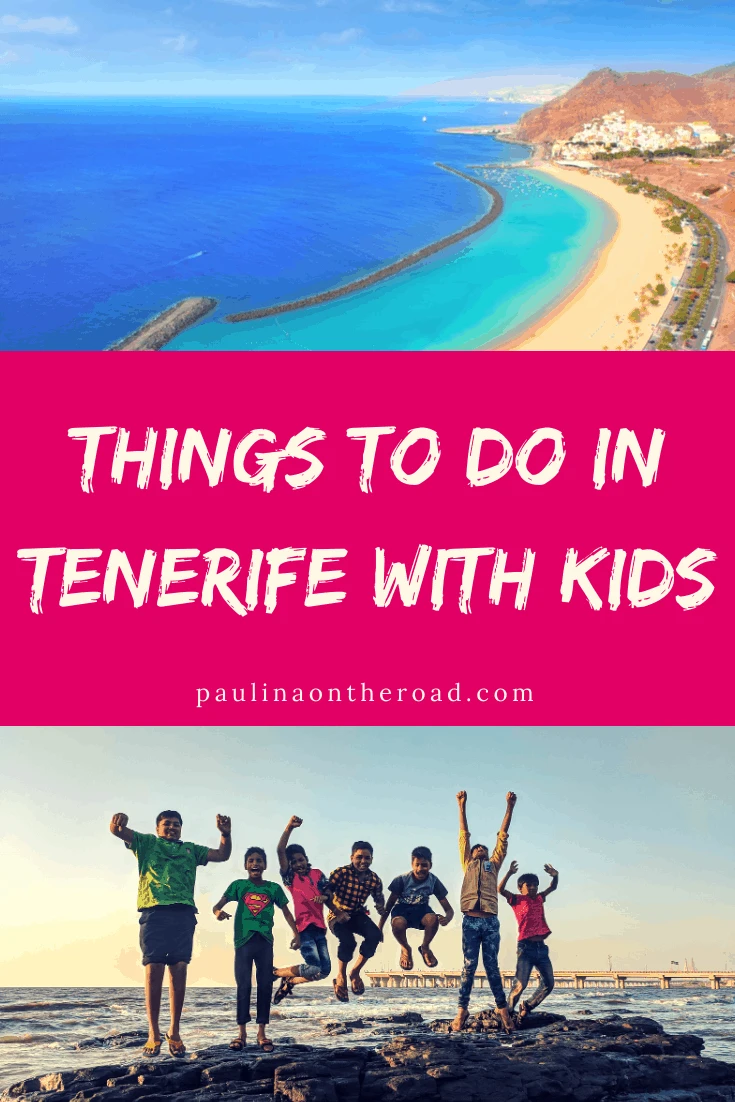 Before You Go: Top Tips for your Trip
To make the most of your trip, I recommend Lonely Planet Tenerife
---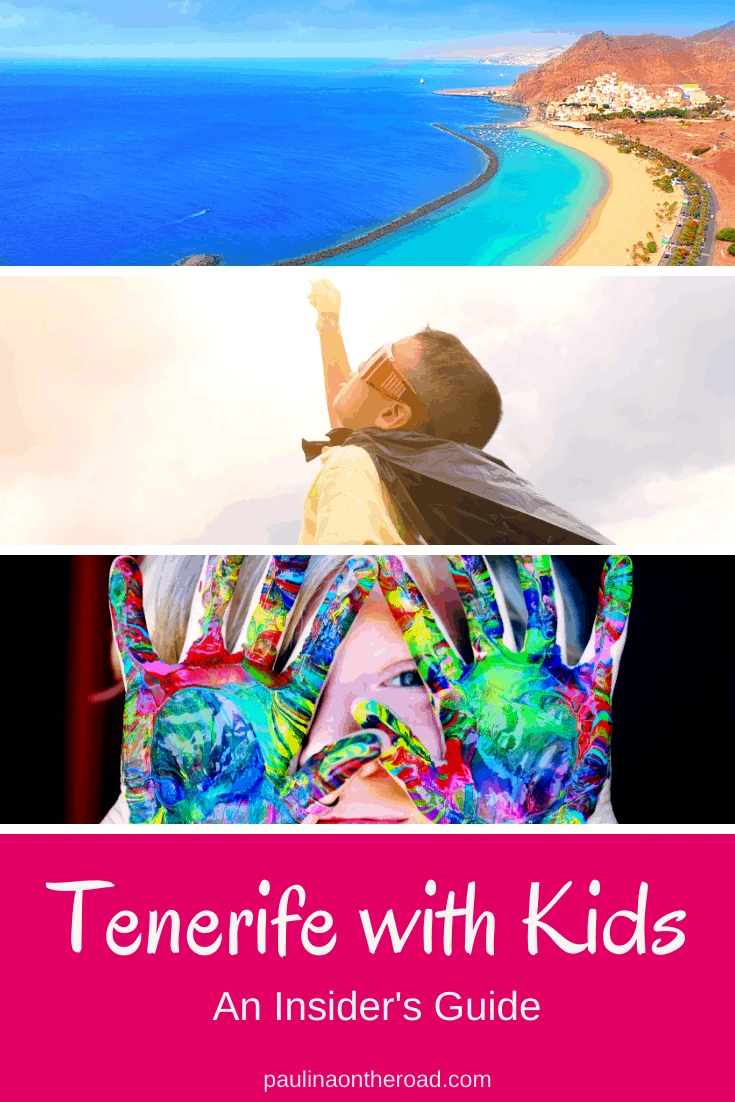 ---
Hola! I am Paulina, a fervent travelette who crossed the Atlantic Ocean by Boat HitchHiking. On my blog, you'll find all the tips to make the most of your holiday. Get ready to enjoy outdoor and sustainable travel like hiking, cycling or sailing. Let's hit the road together!