Guide to the best Tenerife holidays October has to offer, including what to do, where to go, and the October weather in Tenerife
Like the whole Canary Islands, Tenerife is a resort offering great travel experiences year-round.
However, Tenerife in October is a much quieter month than in the summer, which means you will enjoy the range of island delights in a much more relaxed environment.
When planning to travel Tenerife in October, you must know you will have plenty to do.
There is still a lot going on during the island's off-season, and this article helps by introducing you to the ten unmissable activities and events during October in Tenerife.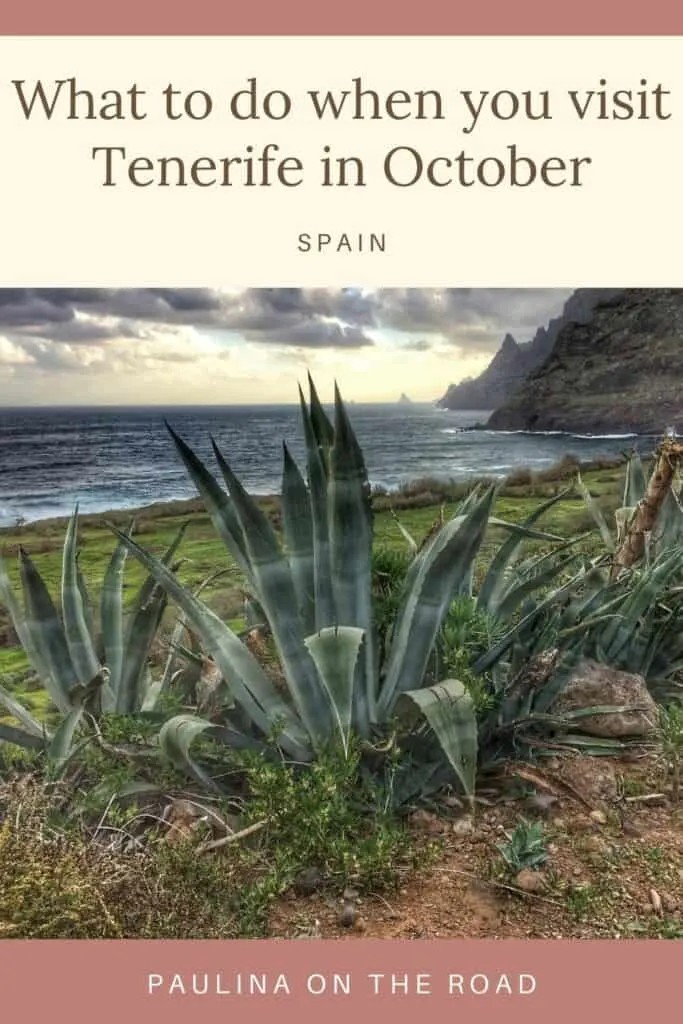 Pssst…!!?? You can't get enough of Tenerife? Have a look at my other posts:
This blog is supported by you, dear reader. If you purchase through a link, I earn a small commission. As an Amazon Affiliate, I earn from qualifying purchases.
Top resources to travel Tenerife
⚘ Avoid tourist traps and get the "Tenerife Like a Local" itinerary for less than 10€. – Get it here

✈ Book cheap flights to Tenerife with Skyscanner

✔ Book tours in Tenerife with GetYourGuide

➳ Find the best hotels in Tenerife with Trivago & holiday rentals with VRBO

❖ Rent a car with the best discounts at DiscoverCars

✎ Never leave without travel insurance. I get mine at HeyMondo. It is easy to set up, cheap, and reliable.

$ Withdraw money without hidden fees and avoid exchange rates with Wise (you'll get a free card on top!)
Overview: Top 4 Things to do in Tenerife in October
Party at the Tenerife Weekender
Celebrate Halloween in Costa Adeje
Top 10 Things to do in Tenerife in October
1. Go Stargazing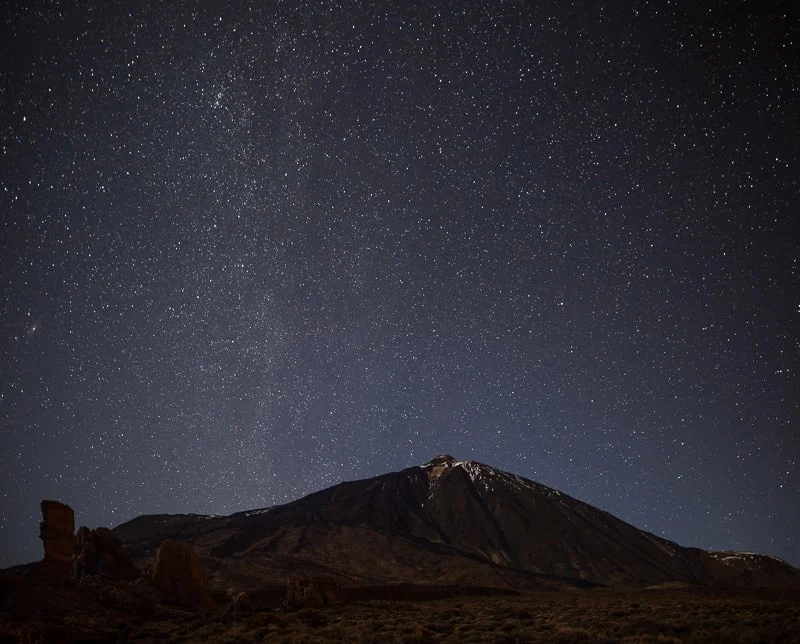 Tenerife has an isolated location in the Atlantic Ocean and does not suffer from light pollution as much as mainland Spain.
As the nights grow longer in Tenerife in October, the night sky will reveal itself while stargazing in Tenerife.
Sadly, you won't be able to see the Milky Way, but you can experience the equally spectacular Andromeda Galaxy.
Through the naked eye, the Andromeda Galaxy will just look like a very bright star.
However, if you hone in on it with binoculars or a telescope, you will able to take in the galaxy's incredible rings.
If the weather in Tenerife in October is clear enough, you will be able to spot the closest galaxy to the Milky Way to the East.
We are destined to collide with this enormous structure but don't worry, as that won't be for another five billion years.
There is plenty of time for you to enjoy your holiday in Tenerife in October.
Book a tour to Mount Teide Observatory
2. Celebrate Halloween in Tenerife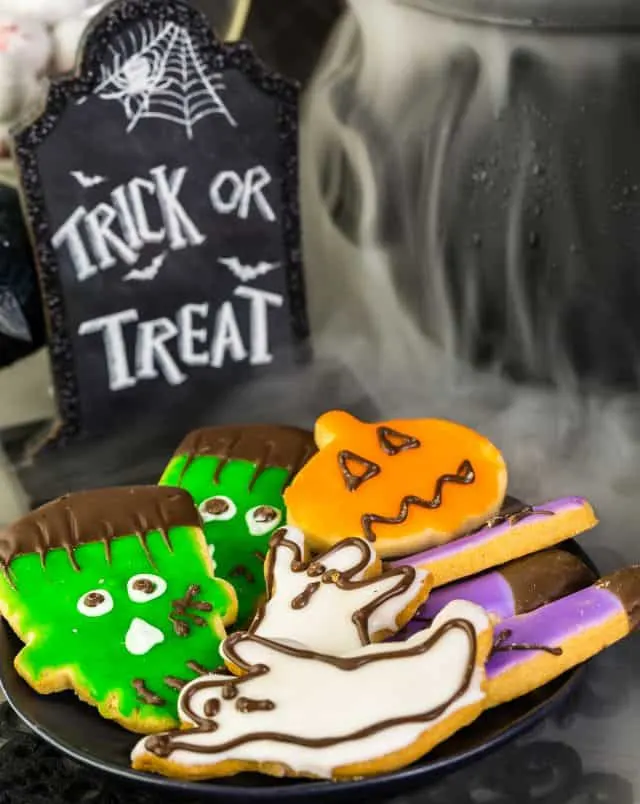 When you go to Tenerife in October, you will see that lots of the activities have been adapted with a Halloween theme.
This has been done exceptionally well by Club Canary's whale-watching boat tours, which is one of my favorite things to do in Tenerife in October.
To celebrate Halloween, their staff get dressed up and transform the boat into a haunted vessel.
You are strongly encouraged to dress up for this boat tour which leaves from Puerto Colon in Costa Adeje.
Luckily, the sea is still warm during October in Tenerife, so you will have the chance to change from your Halloween costume into a swimming costume and snorkel with dolphins.
Once you are back on the coast, it would be a waste to change out of your costume straight away.
Luckily, Halloween has been fully embraced by the local people in Costa Adeje, so it's easy to find a Halloween party in one of the town's many bars and clubs.
And Costa Adeje has some of the best nightclubs in Tenerife, so you know you'll have a good time.
But don't worry, there are plenty of things to do in Tenerife with kids for Halloween, as well.
For family-friendly activities, many of the large hotels and shopping centers arrange activities for kids, including parties, pumpkin carving, and trick-or-treating.
Of course, no matter what time of year, kids will love celebrating Halloween at one of the water parks in Tenerife.
That's why Costa Adeje is the best place to stay in Tenerife in October for families.
Book the best accommodation in Costa Adeje
3. Hike in Lush Gorges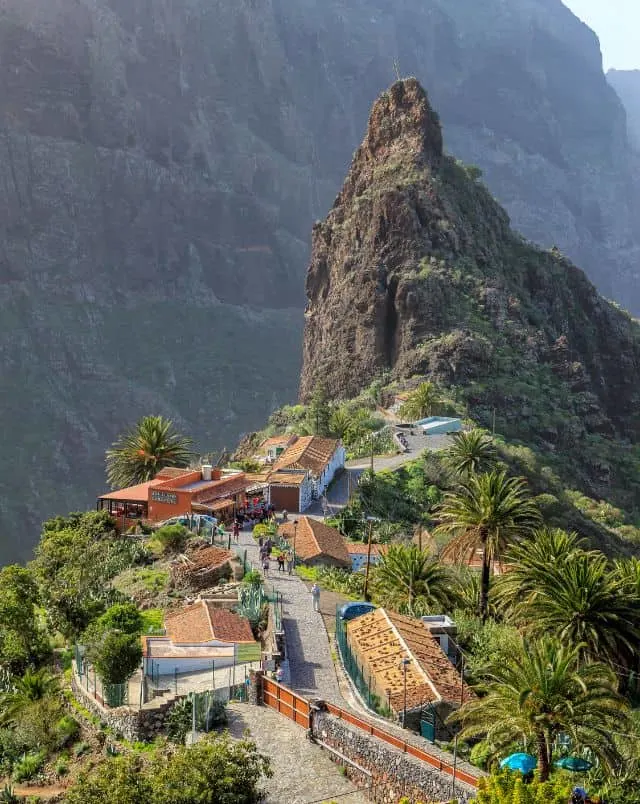 As summer turns to fall, more rains come during October in Tenerife, which turns the gorges in the mountainous landscape into a lush tropical environment.
The island has scores of gorges for hiking in Tenerife, but one of the best can be experienced by walking the Masca Gorge Trail.
Over multiple hours, you will walk on a challenging trail that allows you to get close to this unique and impressive landscape.
Book the best tours of Masca Valley
4. Hike in Teide National Park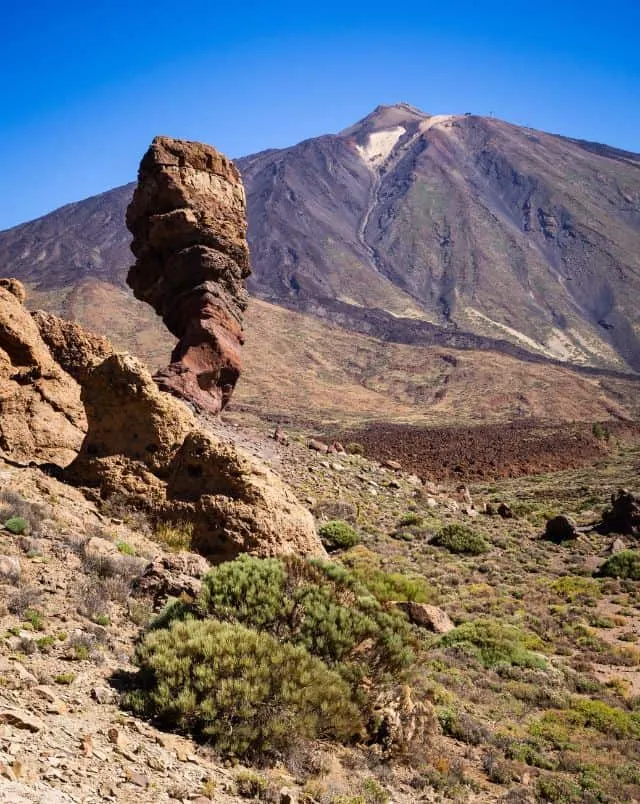 If you are looking for a more extreme adventure, you can take advantage of the cooler weather in October in Tenerife to climb Mount Teide.
This is a 12,190-foot-tall giant, offering views all over Tenerife and the Canary Islands.
Looking a bit closer will allow you to see some of the unique flora that grows at high altitudes.
The most famous is the tajinaste rojo which can only grow higher than 8,200 feet.
The climb will be challenging, but Mount Teide trips aren't just for the fittest travelers – you can also get a cable car to the top if you want to skip the hiking in Tenerife.
Furthermore, if you are height-averse, there are lots of alternative activities within Teide National Park.
Various different companies operate walking and driving tours, and October is the perfect time to enjoy a stargazing tour.
Book the best tours of Teide National Park
5. Visit the Capital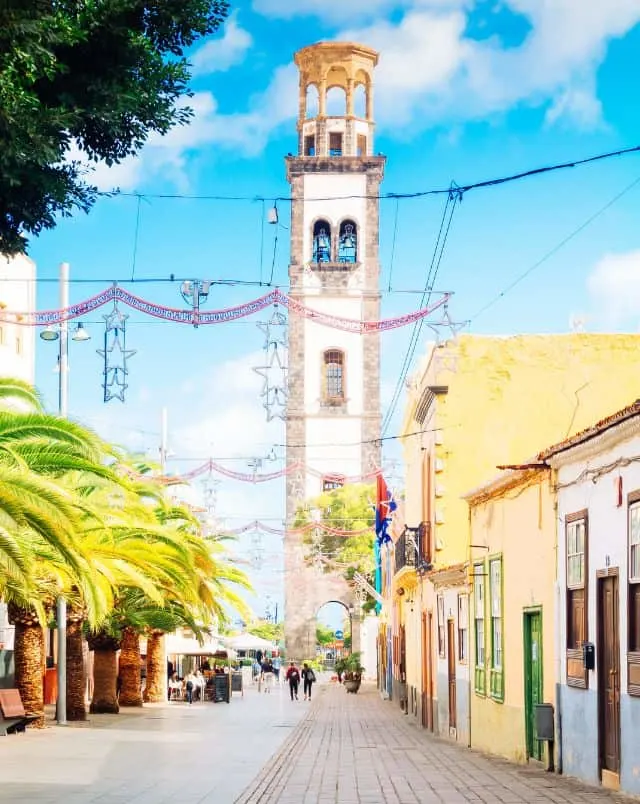 Tenerife in October is a little out of season, and this means that the things to do in Tenerife are far less busy, and you can get a more enjoyable experience.
Nowhere can this be seen better than in the streets of Santa Cruz de Tenerife, which are filled with tourists in the summer, the locals come back out to enjoy their city in the fall.
You should start your Santa Cruz adventure with a free tour which is a great chance to find out what island life is like from a Santa Cruz local.
Then you can seek out authentic cultural experiences, mingling with local residents at the Our Lady Africa Market.
If you want a quieter experience, you can wander through the quiet and narrow streets of the old town.
Book the best tours in Santa Cruz de Tenerife
6. Discover Seafaring Traditions in Puerto De La Cruz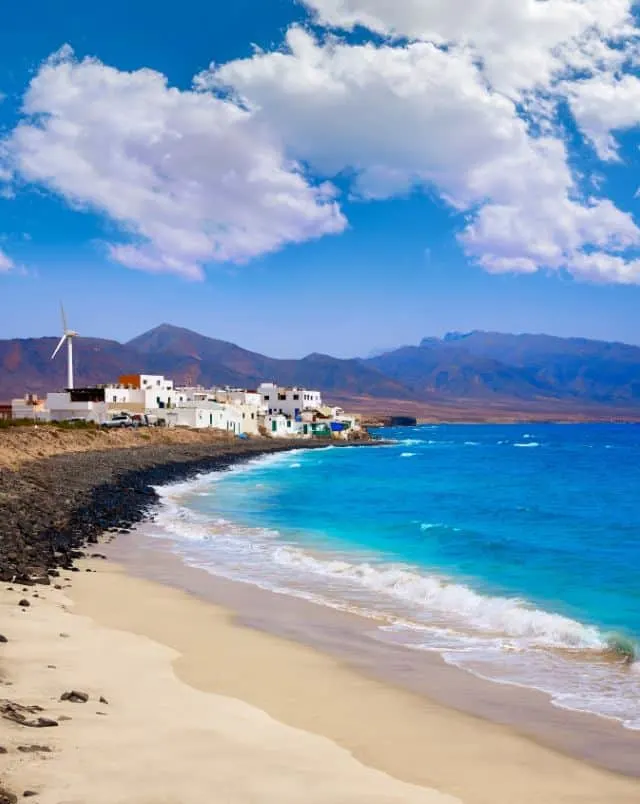 Despite being a small island, Santa Cruz is not the only great city to visit. No Tenerife October trip is complete without a visit to the charming and artistic Puerto de la Cruz.
This is a stunning, small city steeped in history and with a population of around 30,000 and you simply never run out of things to do in Puerto de la Cruz.
Puerto de la Cruz combines seafaring traditions with modern luxury.
It has scores of things to do in Tenerife in October, including the San Felipe Castle, the port, La Paz viewpoints, and the Plaza del Charco.
As with Santa Cruz, you can expect Tenerife in October to be a quieter time to experience this attraction.
Puerto de la Cruz is not the major city of Tenerife, but there are still plenty of places to stay.
Be sure to look out for the amazing all-inclusive Tenerife October holidays to get pampered in this beautiful city.
Book the best tours of Puerto de la Cruz
7. Party at the Tenerife Weekender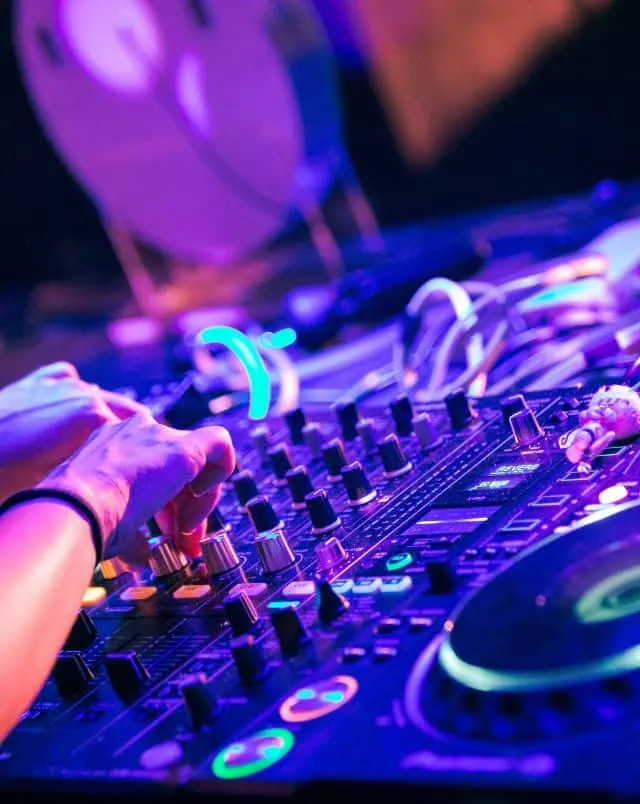 Tenerife in October settles down and becomes a little bit less of a party island than it is in the summer.
However, that doesn't mean there aren't any tremendous Tenerife events October offers for you to enjoy.
One of the most popular is the Tenerife Weekender which is a festival and party that lasts all weekend.
A wristband gives you access to a range of beach, boat, club, and BBQ parties, all soundtracked by brilliant house, deep house, acid house, old school, and funky house DJs.
You can find this party in Las Americas, and it is the best place in Tenerife in October if you want to have a party that you will never forget.
This party is popular, but you might feel pushed away by the very high price. Luckily, there are a huge amount of alternative opportunities to party.
Nearly every strip of bars in the South of Tenerife will remain busy throughout October, and the month might even give you better opportunities to party with the locals.
Book the best accommodation in Tenerife
8. Experience a Natural Wonder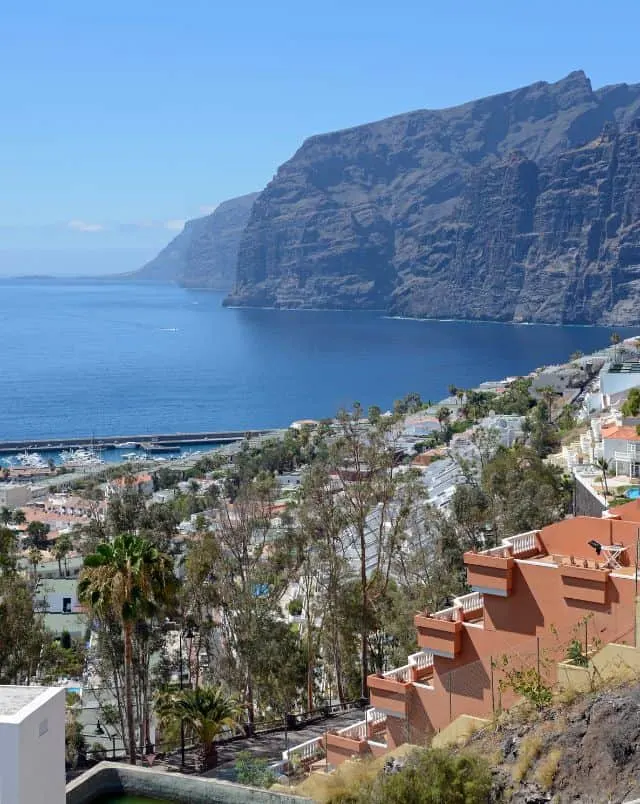 The Los Gigantes cliffs host a huge range of unmissable things to do in Tenerife in October.
These imposing cliffs rise 1970 feet above the ocean and were named the "walls of hell" by the indigenous people of Tenerife.
Hiking to the top of them will grant you a spectacular view of the Atlantic Ocean.
At less vertiginous heights, you can still enjoy the cliffs.
There are lots of kayaking and canoeing opportunities that allow you to get closer to the cliffs, and many great whale-watching tours running for October in Tenerife depart from the cliffs.
These cliffs can also be a great base for your holidays in Tenerife in October, as there are fantastic apartments on top of them to stay in.
You can expect the costs of staying in these apartments to be far less than during peak season, meaning traveling to Tenerife in October could help you to have a more luxurious holiday.
Book the best accommodation of Los Gigantes
9. Explore the Stunning Anaga Rural Park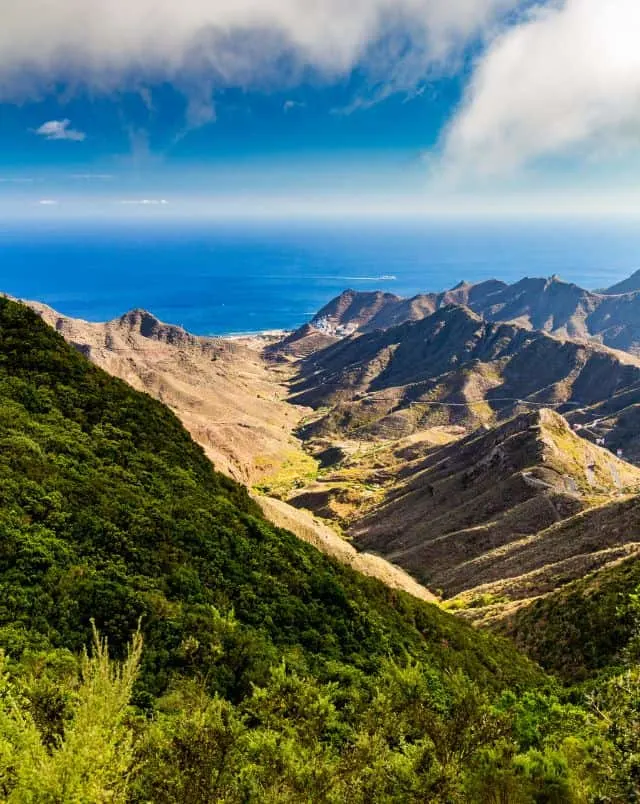 The Canary Island weather October can bring comes with a little more rain, which helps the Anaga Rural Park to become even more beautiful and filled with life.
This rural park has been named a biosphere reserve, made up of three combined reserves: Pijaral, Ijuana, and Roques de Anaga.
This park is accessible for anybody traveling to Tenerife in October because it has a range of different hiking paths traveling through these enchanted forests.
These range from easy trails that are a few miles long to challenging trails running into the tens of miles.
If you want to spend more time in nature, coming for holidays to Tenerife in October is perfect because the park has a dedicated hostel.
You can expect it will be much easier to get a room or dorm bed booked during this off-season month.
Book the best excursions to Anaga Rural Park
10. Walk On the Pista el Draguillo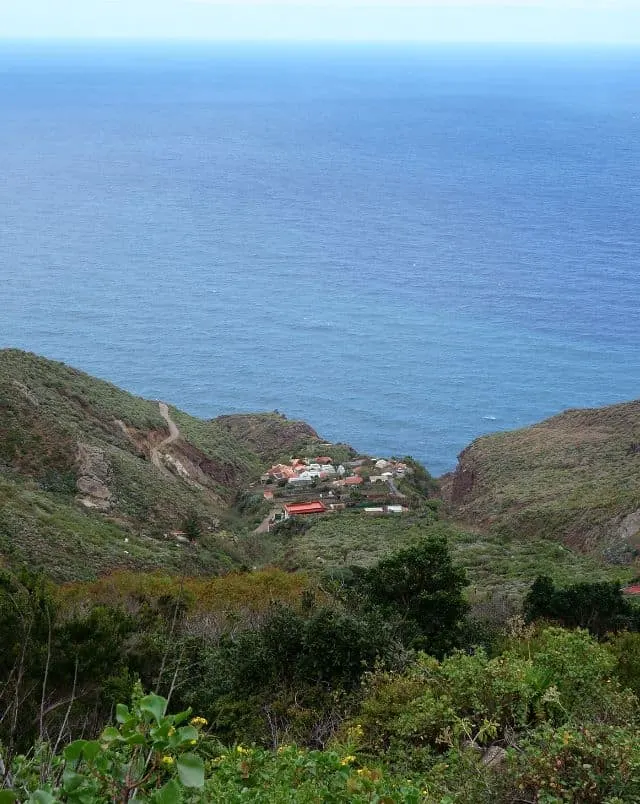 The beaches in Tenerife are one of the main reasons that lots of people choose to enjoy their holidays on the island.
However, sunbathing and relaxing isn't for everything, and lots of other outdoor activities in Tenerife can be found on these beaches outside of the main season.
The best way to experience these beaches is to walk on the Pista el Draguillo. This is a long trail that runs down Tenerife's volcanic coastline.
You can experience several stunning beaches in a single walk.
This trail is also forested, which is helpful because Tenerife in October holidays can still get very hot.
Walking in the shade will make this adventure a much more enjoyable experience.
Book the best hiking tours in Tenerife
Weather in Tenerife in October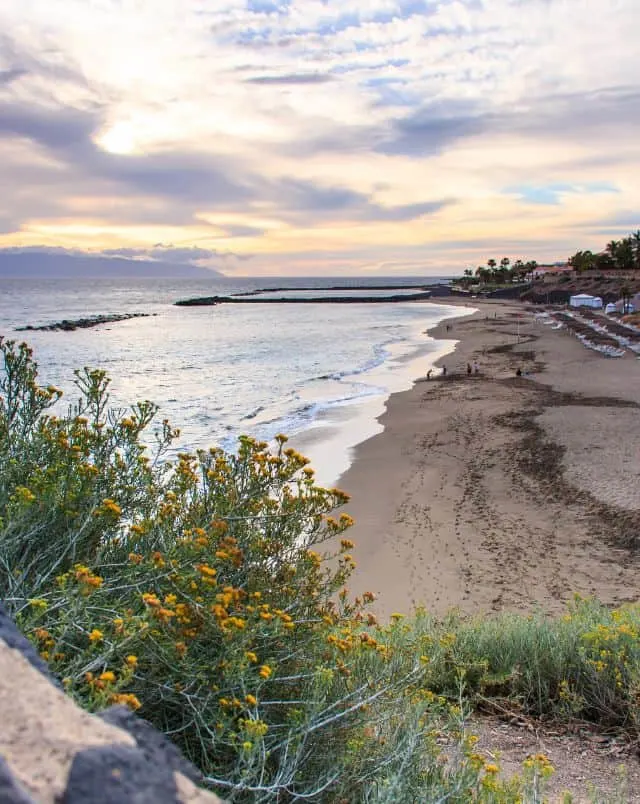 Most of Europe has very changeable weather, but this is not the case for Tenerife, which experiences a consistently warm climate.
October weather in Tenerife is still hot, with temperatures reaching 30 degrees centigrade.
When thinking of what to do in Tenerife in October, remember that it will be warm enough to do whatever you want.
Another important aspect of Tenerife's Autumn weather is that the sea spends the whole of summer heating up and is at its warmest in September and October.
The average sea temperature in October is 23.6 degrees centigrade, and only September has warmer ocean temperatures.
If you are coming to Tenerife to swim in the Atlantic, you will certainly be most comfortable if you come in October.
However, remember to only swim in the Tenerife seas in Autumn if you are a strong and experienced swimmer.
The warm waters may be enticing but weak swimmers can get into trouble in Autumn's larger waves. This is why lots of surfers travel to Tenerife in October.
Buy the ultimate itinerary for Tenerife
Tenerife in October: North or South Tenerife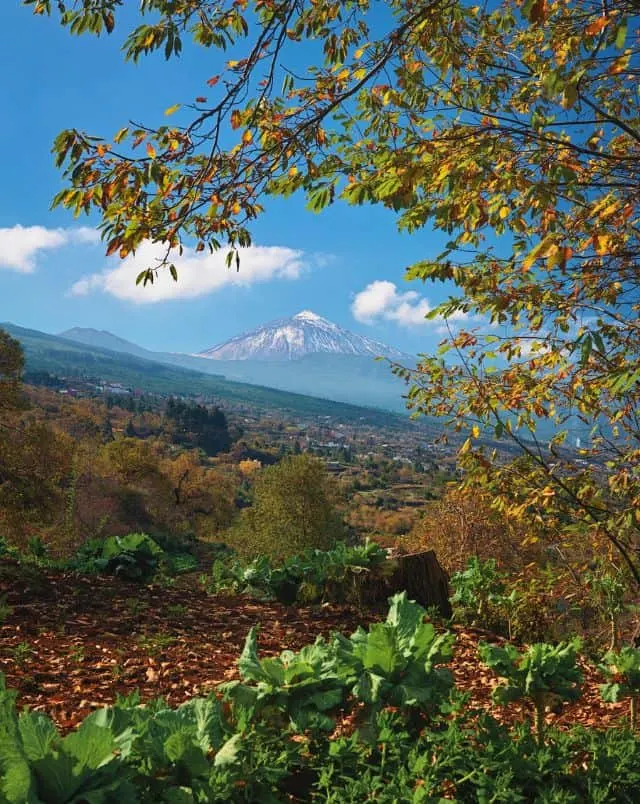 Despite being a small island, Tenerife has a great variety, so it can be difficult to decide where to stay in Tenerife for your holiday.
You will find a wide variety of fun things to do in South Tenerife, but just as many unique things to do in North Tenerife.
You should work out whether the North or South best fits your personal preferences to ensure you can experience the best October Tenerife can offer.
North Tenerife is known for its milder climate throughout the year, and its Octobers can be wet and tropical. This climate gives for lush and beautiful vegetation.
Furthermore, the North is less touristy than the South, so you can expect to find more authentic experiences.
Meanwhile, the South is a tourist hotspot with sunny and hot weather throughout the year. October is a great month to visit the South's beaches and enjoy water sports like scuba diving or jet skiing.
Enjoy the best watersports in Tenerife
---
Overall, October is an incredible month to visit Tenerife. There are Tenerife things to do in October, whatever kind of holiday you are looking for.
People who enjoy lounging on the beaches will find they are much quieter despite the weather still being warm enough to sunbathe.
Meanwhile, hikers will be able to enjoy walking in the stunning island countryside in tolerable temperatures, enjoying vegetation that is far less parched.
Finally, families will find there are plenty of things to do in Tenerife with kids in October, as attractions like the Loro Parque Zoo will be far less crowded.
---
Short FAQs About Tenerife in October
What is Tenerife like in October?
October in Tenerife is a great time to visit as it's less touristy, so you will have more sites and activities to yourself. Not only is the island less busy, but the weather in Tenerife in October is also a bit cooler.
Is it worth going to Tenerife in October?
Yes, absolutely. If you can visit Tenerife during October, you will have a more authentic and less touristy experience. This is true of any time outside of the summer.
Is Tenerife still lively in October?
Although the island has fewer tourists in October, it is still fun and lively. There are still lots of local events and everyday activities going on. You will have no problem finding fun things to do in Tenerife in October.
---
Before You Go: Top Tips for your Trip
---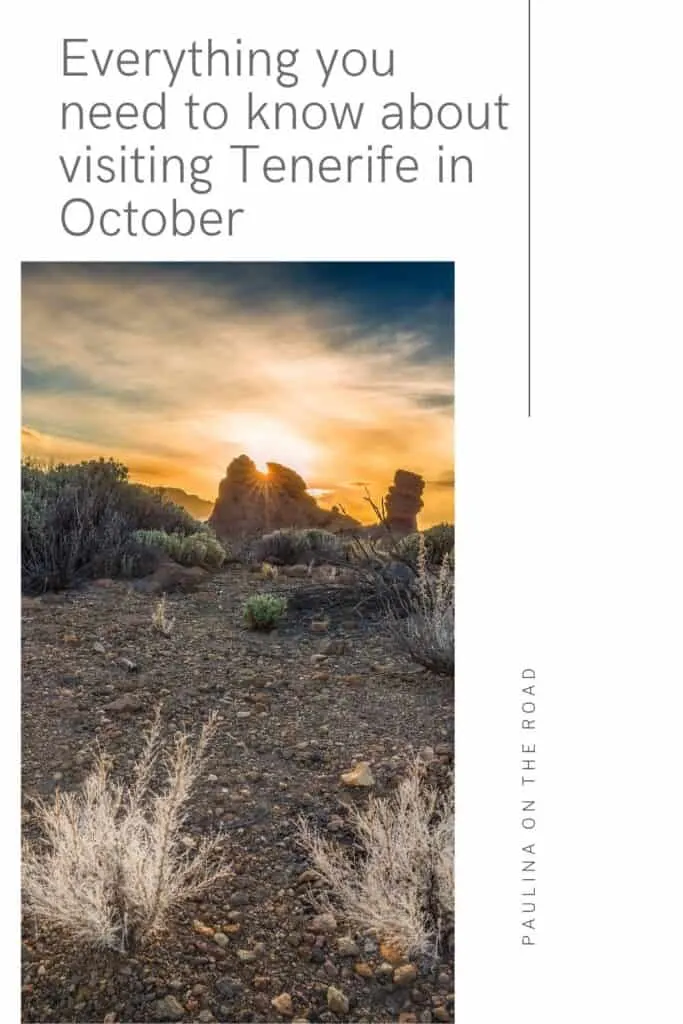 ---
Hola! I am Paulina, a fervent travelette who crossed the Atlantic Ocean by Boat HitchHiking. On my blog, you'll find all the tips to make the most of your holiday. Get ready to enjoy outdoor and sustainable travel like hiking, cycling or sailing. Let's hit the road together!