Hello from Tenerife! Finally I can share my first post from my new home! Today I want to show you the traditional costume of this small paradise in the Atlantic sea. Tenerife is a colourful island full of contrasts: within one hour you move from the southern tropical climate to the northern unsteady, rainy weather and cross a volcanic landscape!
[Versión española abajo]
All the evidence suggests that Tenerife's traditional costume wants to reflect this variety by its bright colours: lush green, bright red and sunny yellow. Combined together they give an astonishing and eye-catching result!
The costume combines 3 different materials: wool, linen and silk. Each region on Tenerife has its proper costume details. During this photoshoot I was wearing the costume from La Orotava in the northwest of the island which gradually became the symbolic dress of the entire island. A lush green cape and a small hat made of palm leaf distinguishes the Tenerife dress from the costumes of the other Canarian islands.
Other essential elements are the satin headscarf and the crochet petticoat (enagua) strimmed with red ribbons. The dress is usally worn at the island's romerías (pilgrimage).
What I liked most of the Tenerife dress was its craftily embroidered jerkin (justillo) and the 7 tassels at the dress's flank symbolizing the 7 islands of the Canarian Archipelago. It was very enjoyable to wear and astonishingly, it made me feel very feminine. I loved the skin boots so much that I would love to wear them everyday!
We shot these pictures in Los Realejos, in the northern part of the island. Far from the mass tourism, this municipality has conserved an authentic charm. It is home to the first church of the island: Apostle Santiago Church and with almost 80 festivities during the year, a real party city!
This makes Los Realejos the most festive town in Spain!
If you want to be ready for this season's romerías, I recommend you Artesanía Islas Canarias to buy or borrow your traditional dress from Tenerife! Their attentive service will make you feel instantly at home. And if you ask them very kindly, they will even show you their hidden jewel in the basement: the shoemaker's workshop!
Oh my little red hat! – Enamorada de mi sombrero!
¡Buenos dias desde Tenerife! Por fin puedo compartir el primer artículo desde mi nueva casa. Hoy os quiero enseñar el traje típico de este pequeño paraíso en el Atlántico. Tenerife es una isla con mil colores y con muchos contrastes: en una hora cambias el clima tropical del sur por el clima inestable y lluvioso del norte, ¡todo cruzando una paisaje volcánico!
Parece que el traje tradicional de Tenerife quiere reflejar esta variedad con sus colores vivos: verde exuberante, rojo intenso y amarillo solar. Combinados estos colores dan un resultado llamativo y sorprendente.
El traje combina 3 materiales diferentes: lana, lino y seda. Cada traje de cada región de Tenerife tiene sus detalles propios. Durante la sesión de fotos llevé el traje de La Orotava en el noreste de la isla. Poco a poco este traje se impuso como el traje típico de todo Tenerife.
El traje de Tenerife se distingue del de las otras islas canarias por la capa en verde exuberante y el pequeño sombrero de hoja de palma. Otros elementos esenciales son el pañuelo de raso y el enagua con cintas rojas y tira bordada. El traje se suele llevar en el las famosas romerías de la isla.
Lo que más me gustó del traje de Tenerife eran el justillo, un corpiño astutamente bordado y las 7 borlas en distintas colores, cada una representando una isla canaria. Era muy agradable de llevar y me sorprendió que me hacía sentir tan femenino. Me encantaron también las botas de piel de color beige… ¡las podría llevar todos los días!
Hemos sacado las fotos en Los Realejos, en el norte de la isla. Lejos del turismo de masa, esta ciudad encantadora ha conservado su encanto auténtico. En Los Realejos se encuentra también la primera iglesia de la isla: la Iglesia de Santiago Apóstol de Los Realejos.
Con sus 80 festividades durante todo el año, parece que está de fiesta siempre. De hecho Los Realejos es la ciudad más fiestera de España!
Si quieres prepararos para las romerías de este año, os recomiendo la tienda Artesanía Islas Canarias para comprar o alquilar tu traje tradicional de Tenerife. Su servicio es tan atento que te sentirás como en casa! Si les preguntas amablemente, los dueños te enseñarán su joya escondida: un taller de zapateros!
---
For detailed information in English on the traditional dress from Tenerife: Casa Balcones.
For more information on tourism in Los Realejos, Tenerife, I recommend the following webpage: Tourism in Los Realejos
I recommend Tenerife Forum to prepare your trip to Tenerife and ask all kind of questions related to tourism or residency.
***
Para información más detallada sobre el traje de Tenerife: Casa Balcones.
Para más información sobre turismo en Los Realejos, Tenerife, os recomiendo la siguiente página: Turismo en Los Realejos
Para organizar vuestro viaje a Tenerife os recomiendo la página VisitarCanarias.com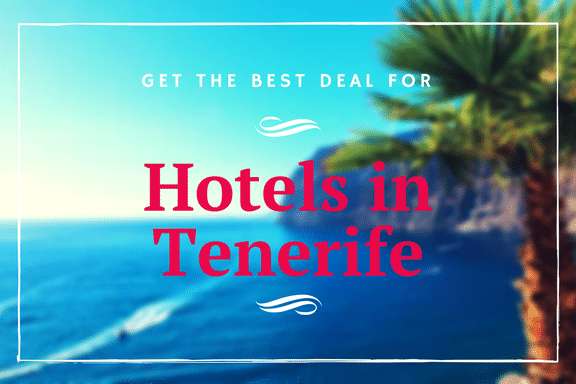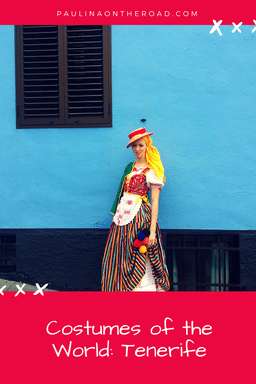 Hola! I am Paulina, a fervent travelette who crossed the Atlantic Ocean by Boat HitchHiking. On my blog, you'll find all the tips to make the most of your holiday. Get ready to enjoy outdoor and sustainable travel like hiking, cycling or sailing. Let's hit the road together!